Summertime means iced tea! If you grew up on sun tea* then you know it's one of the quintessential things that makes summer…summer. These DIY iced tea bags are a great way to use your favorite loose leaf teas to make refreshing summer beverages.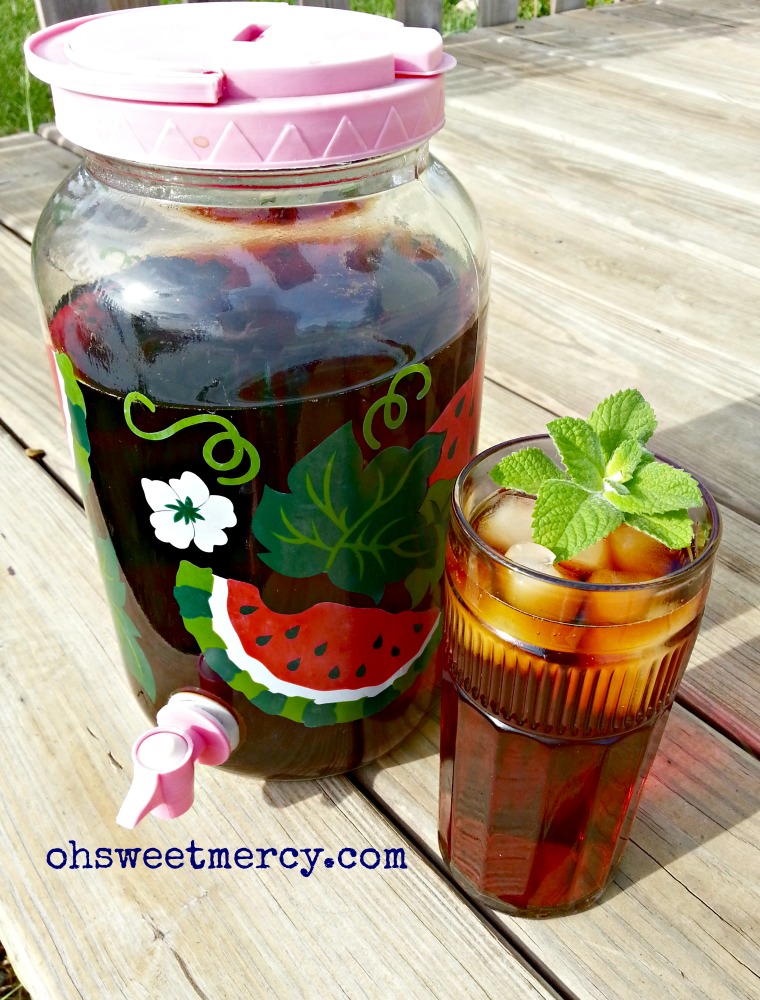 Do you have one of those sun tea jars with the spigot at the bottom and a handle on the lid?
If you're like me, you don't want to mess around with unwrapping a couple dozen tea bags to make iced tea. You may also not want to pay big bucks for fancy iced tea bags, which are just larger sized. Well, I've got good news for you! You can make your own DIY Iced Tea Bags!
All you need is some loose leaf tea and two common household items.
According to The Tea Detective, you should use between 10 and 12 tablespoons of loose tea for a gallon of iced tea.
I divided 10 tablespoons of loose, black tea between two #4 cone-style coffee filters (5 tablespoons each). This refreshing Green Mango Peach Tea from my affiliate partner sounds absolutely divine!
And if you're a Trim Healthy Mama who loves her oolong tea for its slimming benefits, you can easily have gallons of oolong tea ready all summer long.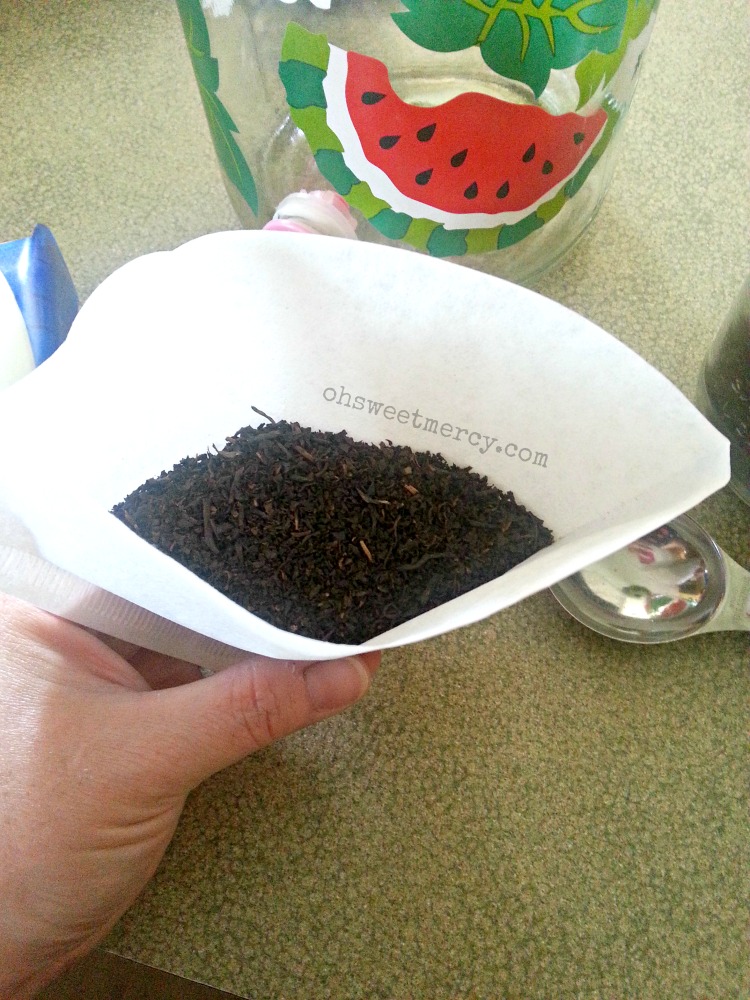 Fold the top of your DIY Iced Tea Bag down and staple securely.
You don't want tea leaves escaping so be sure to staple close to the ends.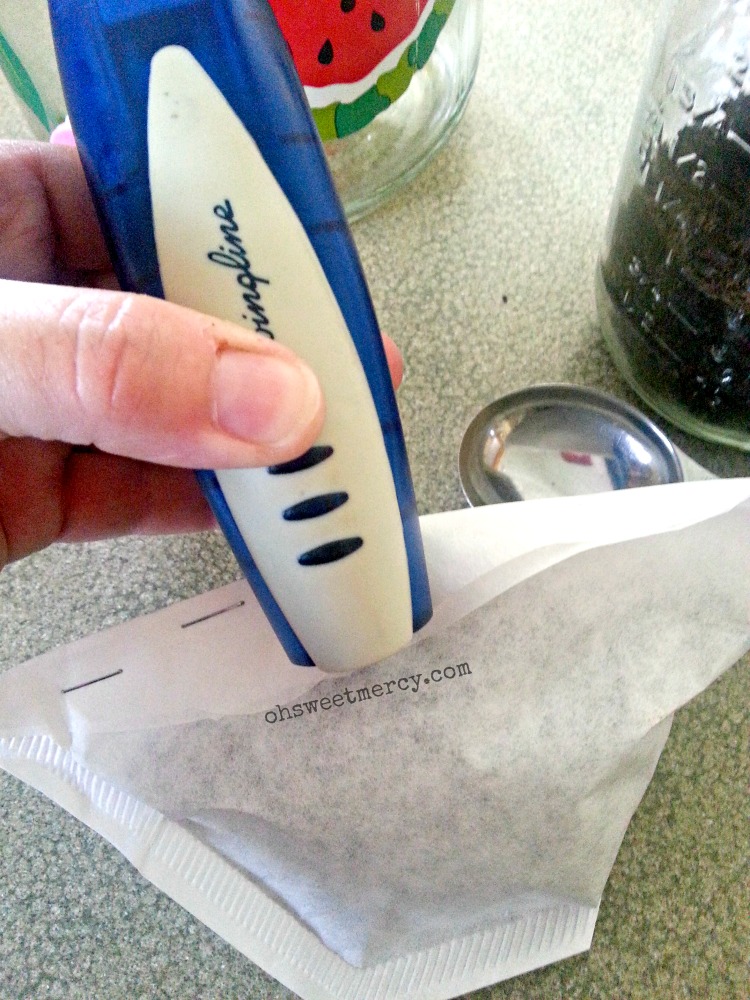 Fill a gallon sized jar or pitcher with fresh, cool water and place your DIY iced tea bags in the jar.
Set the jar in the sun for a few hours, or until it is as dark and strong as you like. This will work even on a cloudy day, by the way. It just might take a little longer.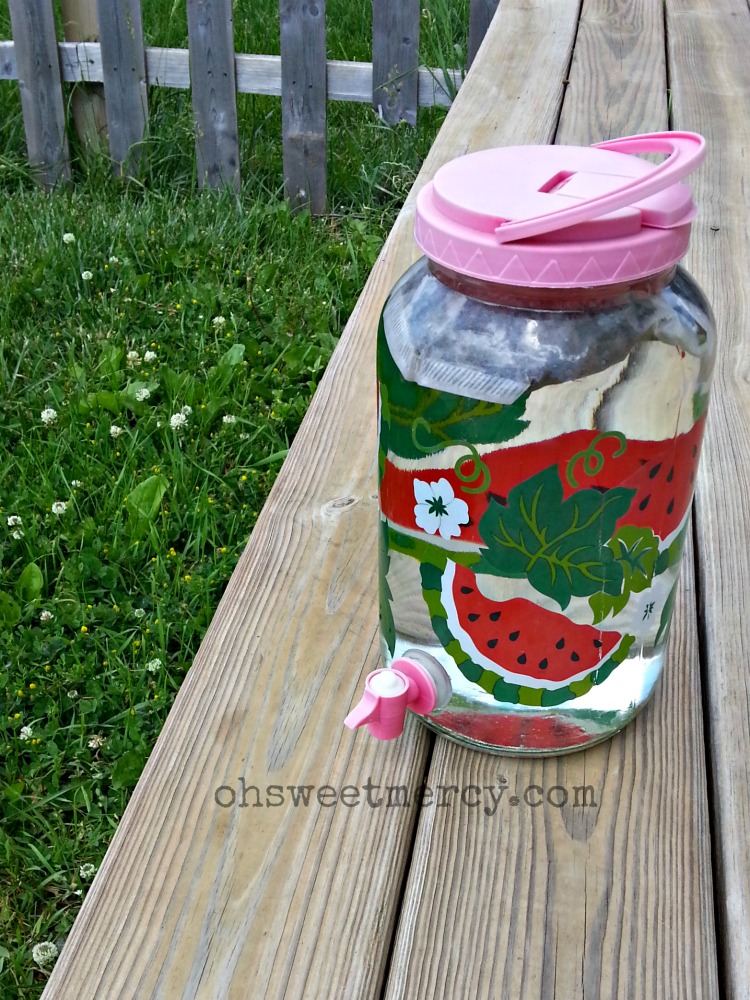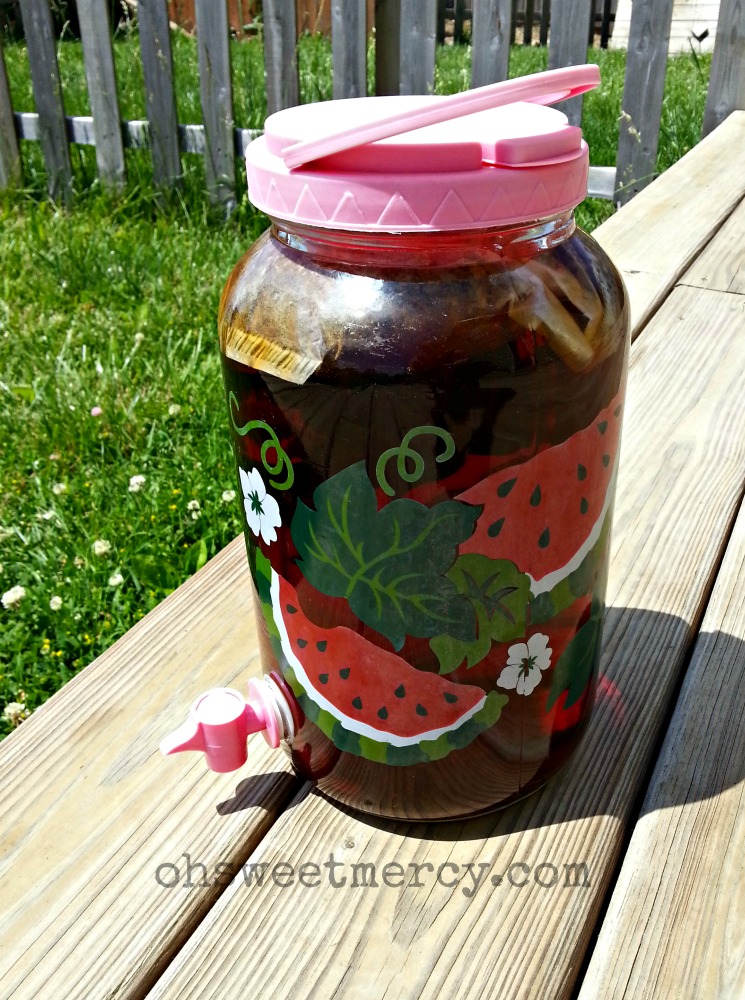 This was after about an hour or so in the sun (and clouds). It looks done, but it's probably not quite strong enough after one hour. I leave it out for a few hours.
**I've read in recent years people saying "Don't drink sun tea! It can grow bacteria and make you sick!" Personally, I think that is ridiculous. I drank sun tea all the time growing up and still do, and never once have I gotten sick from it. However, if that is a concern for you, you can very easily make delicious, cold-brewed iced tea using this same method. Just put the jar in the refrigerator for 6-8 hours (if you put it in the fridge before bed, you'll have fresh, cold iced tea in the morning!). Do what you feel is best for you and your family!**
Loose leaf tea will expand so don't stuff your DIY Iced Tea Bags!
After taking out my nifty DIY Iced Tea Bags, I realized that there 5 tablespoons per #4 cone filter was the limit, as the loose tea absorbed quite a bit of water and swelled!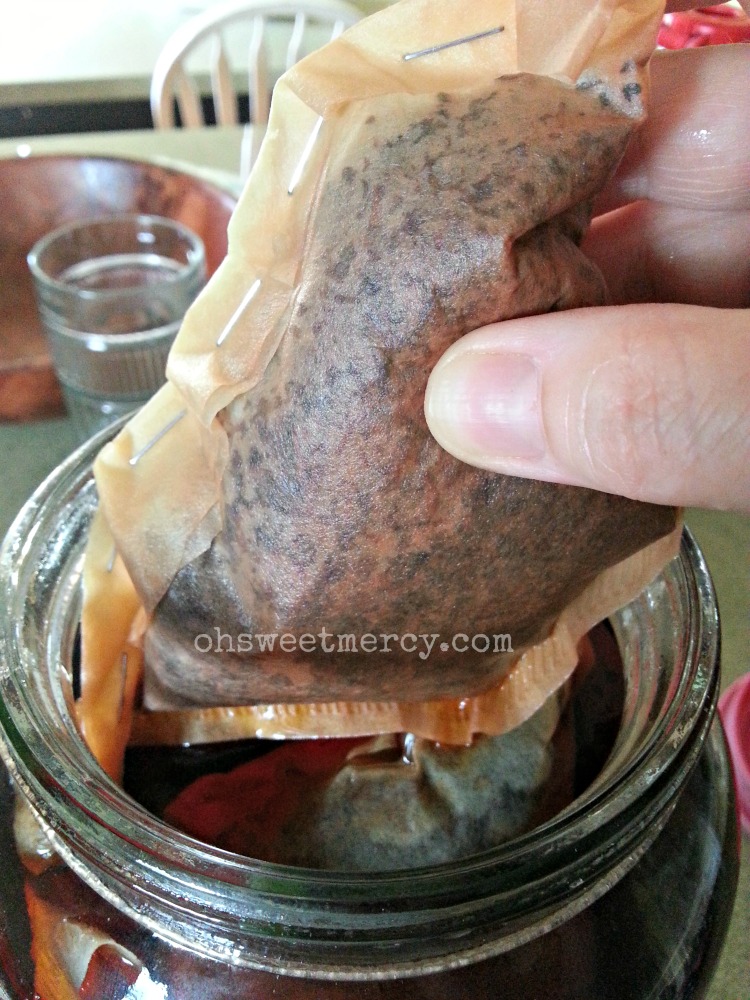 Pour yourself a glass of tea with lots of ice before putting the jar in the fridge, then take a break and enjoy it!
That sure was hard work, wasn't it?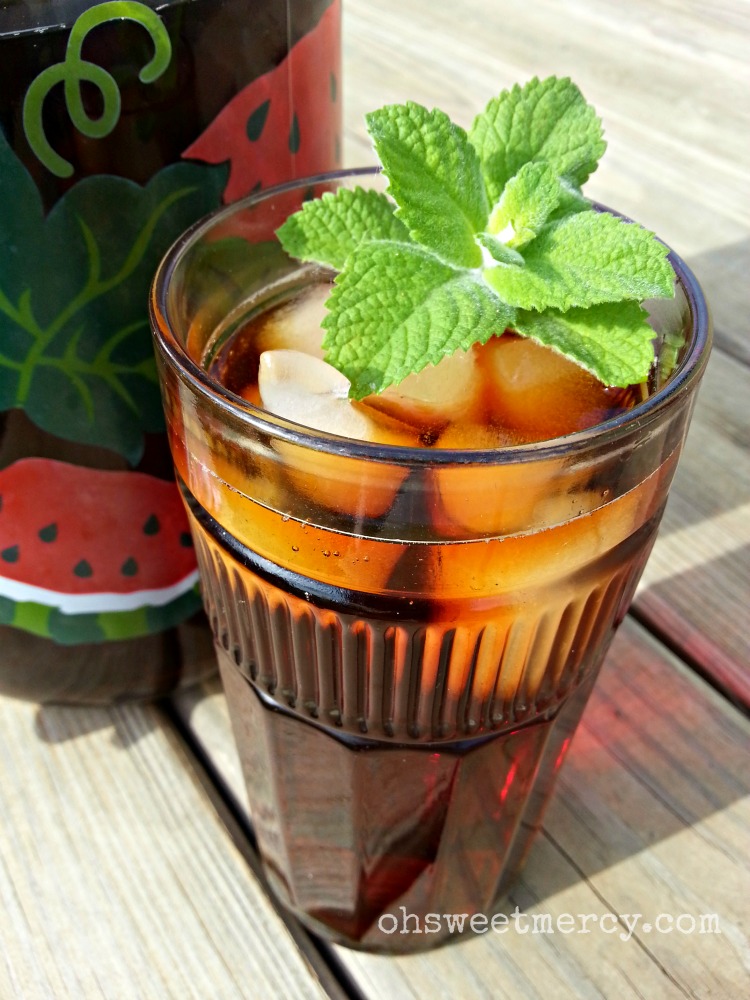 Be sure to pin this easy, money-saving DIY Iced Tea Bags to your favorite Pinterest boards!