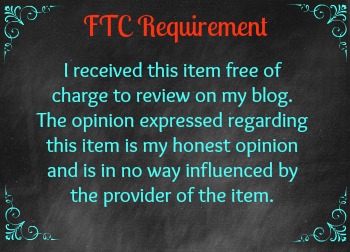 Ever wonder where the socks you lose on laundry day go? I've always thought they vanished into another dimension or maybe turned into garden gnomes. The authors of The SockKids Meet Lincoln propose that lost socks actually time travel. I love that idea!
At Bloggy Conference 2013, held at Cedar Point in Sandusky, Ohio, I met the co-author of The SockKids Meet Lincoln, Susan Petrone. She gave me a copy of the book to read and review, along with a neat matching zippered pencil pouch. You can enter to win them at the end of this review. It was so neat to meet Susan and her family!
I also asked a few questions of the authors, but to keep this post from being verbiose, I've posted this interview separately. Be sure to check it out here!
The Sockers are a family of socks. They vary in styles and colors and each has a unique personality and temperament.  Wash day is met with excitement by some, such as little Rinse who loves water so much she wears her swimming goggles all the time, just in case she gets a chance to go for a swim in the washer, and Grandpa Bleach and Parch the dad, who both love hanging out in the dryer. But they all are aware of what happens when a sock wanders too far in the washer.
Grandpa Bleach was warning Stretch, a white athletic sock, about what happens when all of a sudden, Stretch is whisked away far, far back into the past and finds himself on the foot of President Lincoln – as the President was giving his famous speech at Gettysburg. He found this rather disconcerting, but the sock on the other of the President's foot, a black sock, was kind and helpful to Stretch. Eventually, Stretch is whisked back to his family, where he shares his adventure.
I was expecting a little more historical information in this book. However, the book is meant for young children and the information presented can certainly be used to open a discussion about President Lincoln, the Gettysburg Address and even slavery if a parent deems that appropriate for their child. The pictures are colorful and whimsical, and the whole premise that lost socks are actually time travelers is such a neat idea! That alone could open up discussion about other historical events…what if that lost dress sock went to the moon? Or that sweaty baseball sock went to the World Series and ended up on the foot of Willie Mays or Babe Ruth?
The SockKids Meet Lincoln also shows how even though we are all different, we're also very much alike. Accepting others based on their value as socks (or human beings) instead of their looks is an important message our kids need to hear, since they are constantly bombarded by media campaigns telling them that how they look is what defines them. This story also opens up an opportunity to talk to our kids about the beauty and diversity of all God's creation.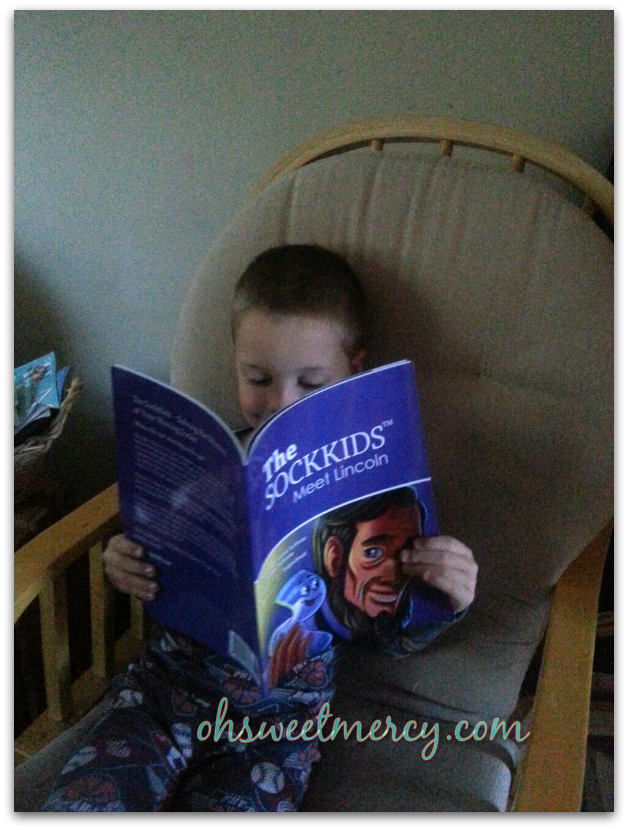 My son loved the book, and he's kind of sad that we're going to be giving it away. But, The SockKids Meet Lincoln is available on Kindle, so I'll be downloading it for him to enjoy whenever he likes.
Now, for the fun part…a Rafflecopter Giveaway! You can win a free copy of this book with a matching zippered pencil pouch. Just do the simple entries below for your chance to win!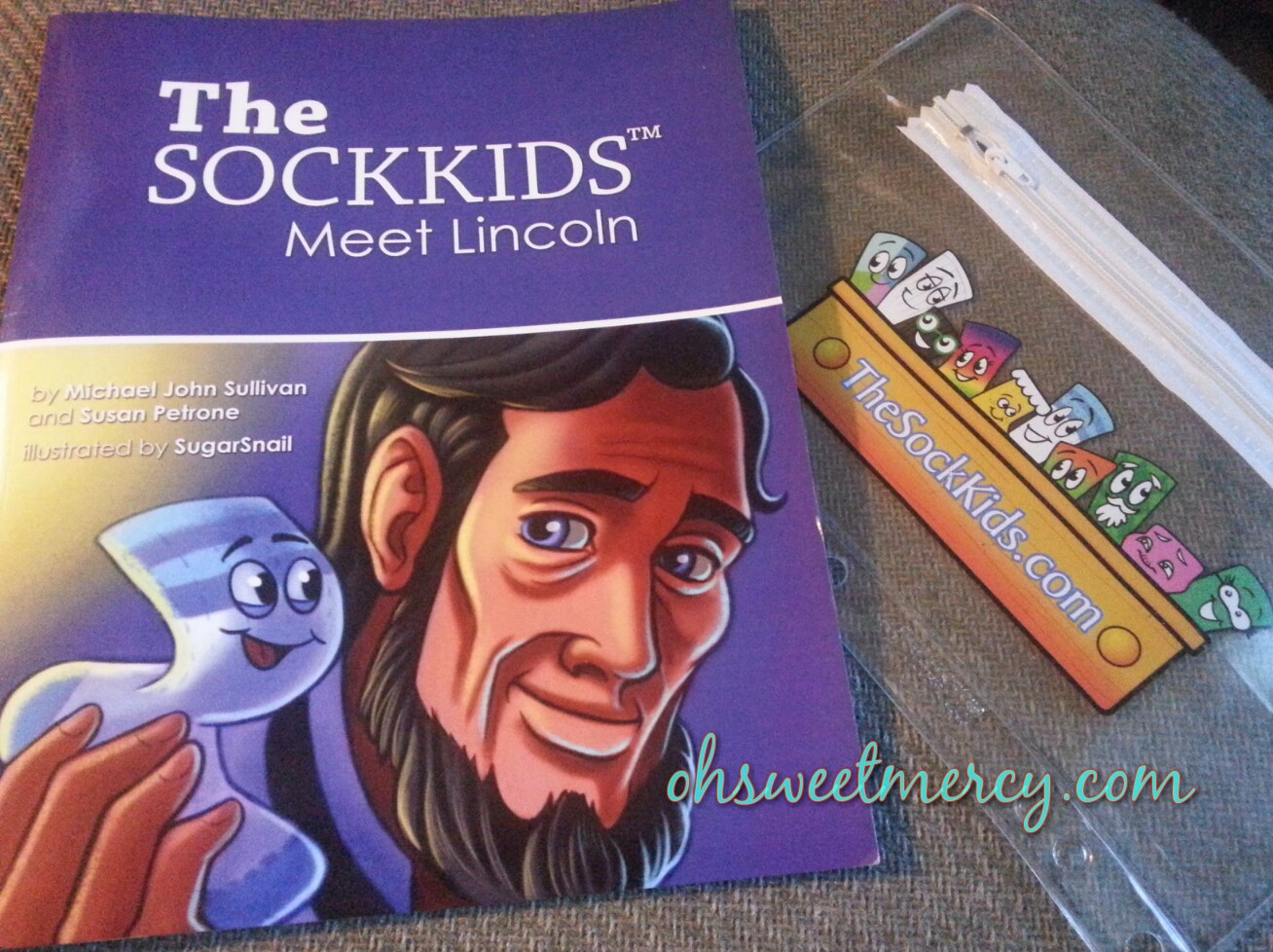 a Rafflecopter giveaway

If your lost socks time travel, where in history would you want them to visit?