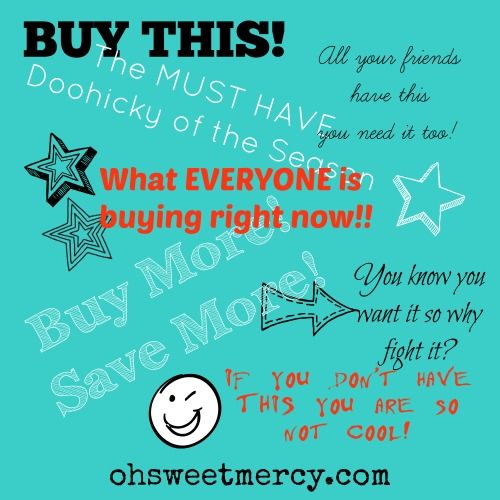 We are bombarded everywhere by advertising. Even restrooms aren't "sacred" anymore! I personally believe the most effective "advertsing" is word-of-mouth. I would trust a friend's recommendation over a paid spokesperson any day!
That is why I love to do reviews here on Oh Sweet Mercy! I always give an honest review, and receiving a product or book for free does not influence my review. Take a look at my reviews and then decide for yourself if it is a product or book you'd like to try.
If you have a book or product you'd like me to review on Oh Sweet Mercy, download my media kit here. Trying new products and reading new books are something I really enjoy, and I especially enjoy sharing my experiences with my family and friends, and I consider my readers part of my family and friends as well.