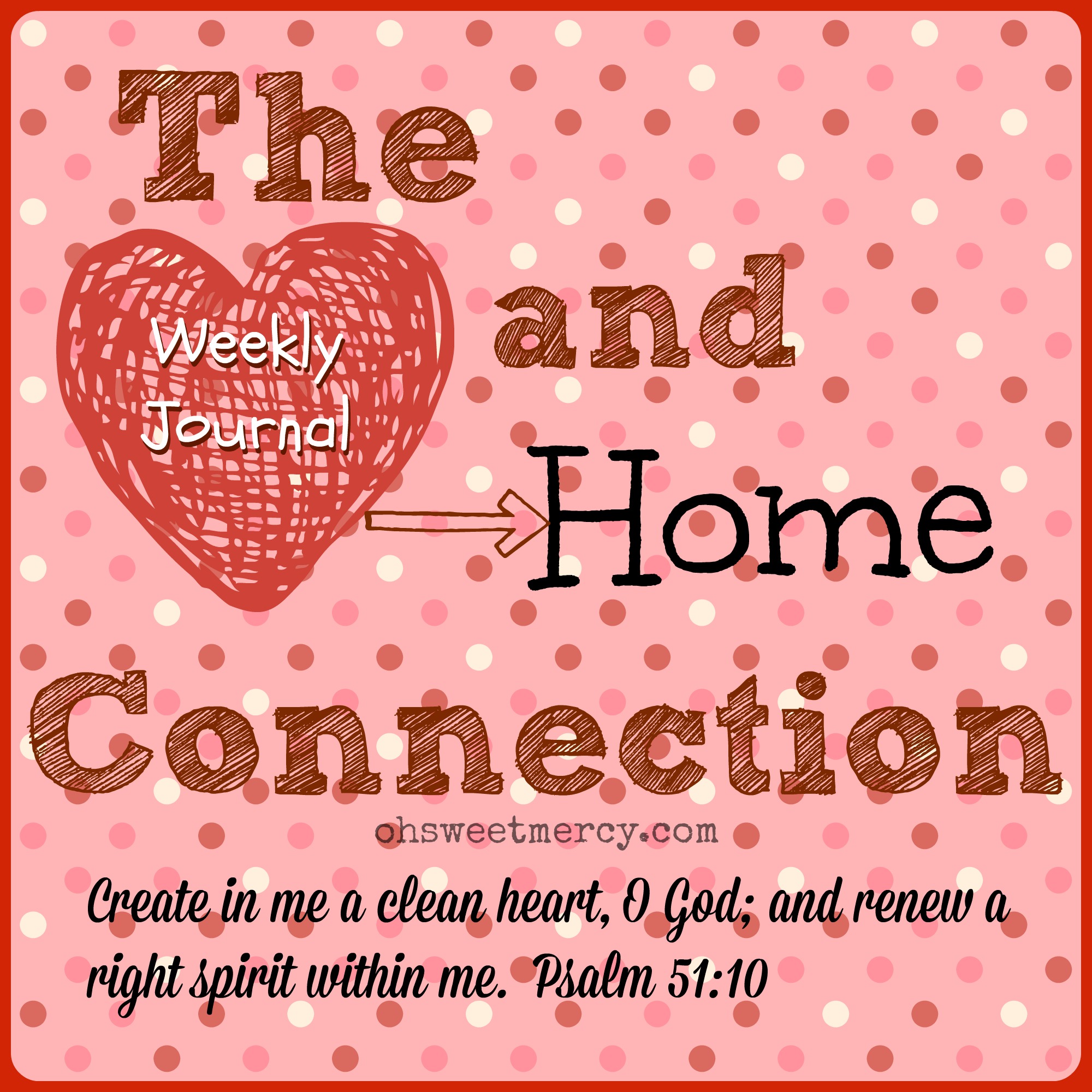 It's week six already in the Clean Heart Devotional, can you believe it? This week focuses on doubt, something many of us are all too familiar with unfortunately. Do you doubt your ability to ever get organized? Maybe others doubt it, so even if you are feeling all fired up about tackling that clutter their negativity can be like pouring water on a fire. This week, I journal about doubt and the power of negative self-talk and the tongue.
Many times I've thought of how I'm made in YHWHs image, so if he is orderly (and he is, as evidenced by his creation) then somewhere in me is the ability to be orderly.

Negative self-talk is probably one of the most destructive and defeating things the enemy uses against us. It's easy for him – all he has to do is plant a little seed and let it bloom. Many times he doesn't even need to cultivate or tend to it – we do that for him by brooding on those negative thoughts. These thoughts then become words and words become works – they have the power to shape (build up or pull down) our circumstances and surroundings. The little tongue is mighty – but its power starts in the mind. We must take every thought captive, before it can be formed on the tongue and spoken into existence.

It is true we are imperfect, because of sin. but, our original design had no flaws. When a thought comes to mind that is of a flaw, be it real or imagined – capture it and discard it! Replace it with a positive declaration of scripture, such as Philippians 4:13 – I can do all things through Christ who strengthens me – or even just a paraphrase, such as I was created in the image of YHWH, I am blessed and have dominion over my surroundings (Genesis 1:27-28). Keep saying it as long as necessary and cry out to YHWH for help.

There is not one good reason why I can not be the keeper of my home that I need to be. Only doubt and unbelief stand in my way.
What is one negative thought that you brood on or speak about that you can change this week?