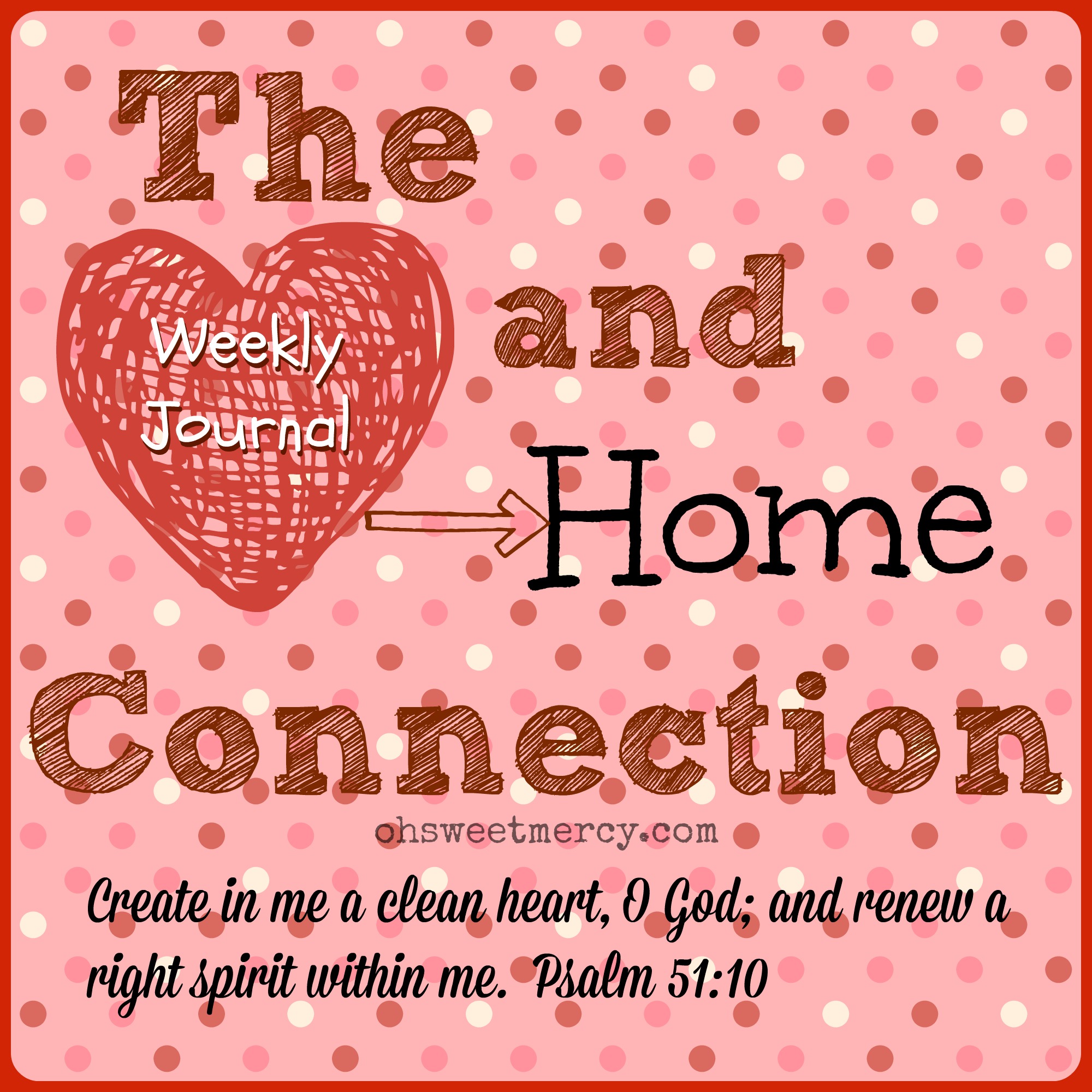 Getting a late start with the Create in Me a Clean Heart Devotional and Journal this week, but it's never too late to start! The great thing about this is, even though it's a 52 week devotional you can give yourself a little grace when needed. If you fall off the wagon, hop back on when you can and continue on. This journey is personal and won't always look like someone else's, so just focus on YHWH and what he wants to do in your heart.
I decided to use the journal along with the devotional and plan on sharing on the blog some of what I journal. These will be short posts about whatever golden nugget I receive during my devotional time. I'd love it if you'd share too!
Tuesday, June 3: In spite of my good intentions, I'm starting this late. We were gone all weekend on a wonderful motorcycle trip up into Michigan and by the time we got home, I was pretty wiped out. And sunburned. So Monday was kind of a recovery day!

Trust in YHWH with all your heart and lean not on your own understanding. In all your ways acknowledge him and he will direct your paths. Proverbs 3:5. This is the verse for week one, and I can think of no better place to start. I've really come to realize in the last few years how my own understanding was off the mark! YHWH cares about even the most mundane things in our lives and when I trust him with even the smallest details (like ordering my tasks each day) he will make my time fruitful. I also need to be flexible, because often times it's in those interruptions that we learn and grow. So, why don't I ask the Father each day what I should do and when I should do it? Because I think I know best how to order my day. Guess what happens? I get invaded by shiny squirrels and end the day with good intentions and half-finished projects! The new habit I'm going to cultivate is asking him for my to-do list instead of making it myself.

Today's to-do list includes:

Laundry

School prep

Return library items and visit new library in town

Try to get another box in our room unpacked
The biggest take-aways from my devotion time today are how much I rely on my own understanding and how little I rely on him as well as the need for being flexible. Even though my walk with the Father is better than it ever has, I still have sooooooooooo much room for improvement! I'm so thankful for his grace and how he works with me personally and patiently. Casting aside perfectionism and the need to control and staying flexible allows growth to happen and combats frustration, so I'm going to really try to be flexible and not get my shorts in a bunch when something doesn't go as I planned…I just might learn something!