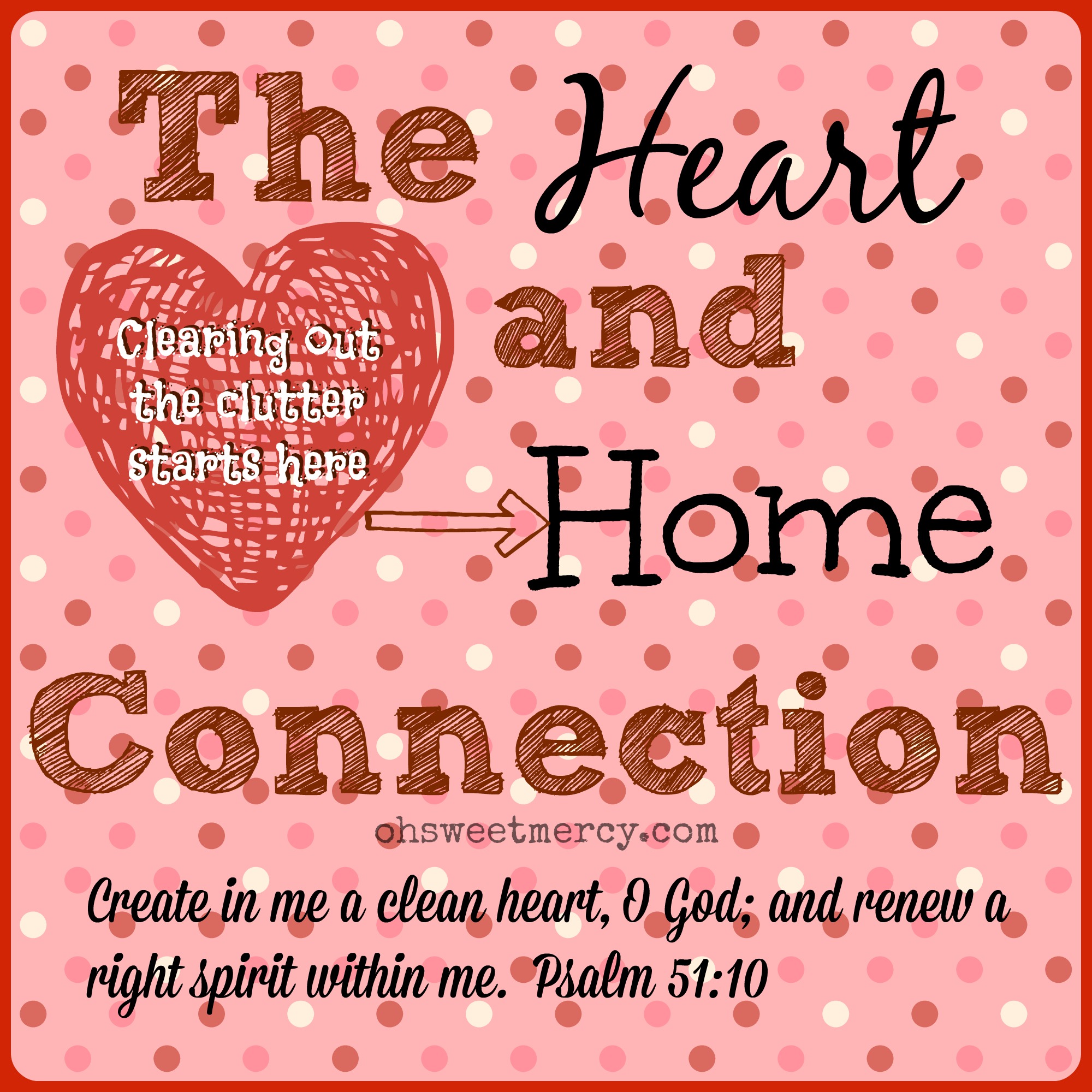 Take a look around you right now. What do you see? Does it accurately reflect who you are? I mean that real person, the one at your core.
Not who society or marketing firms think you should be, but who you truly are.
Now, here's the tough question…does that accurately reflect the way you were made? You know, in the image of Yahweh?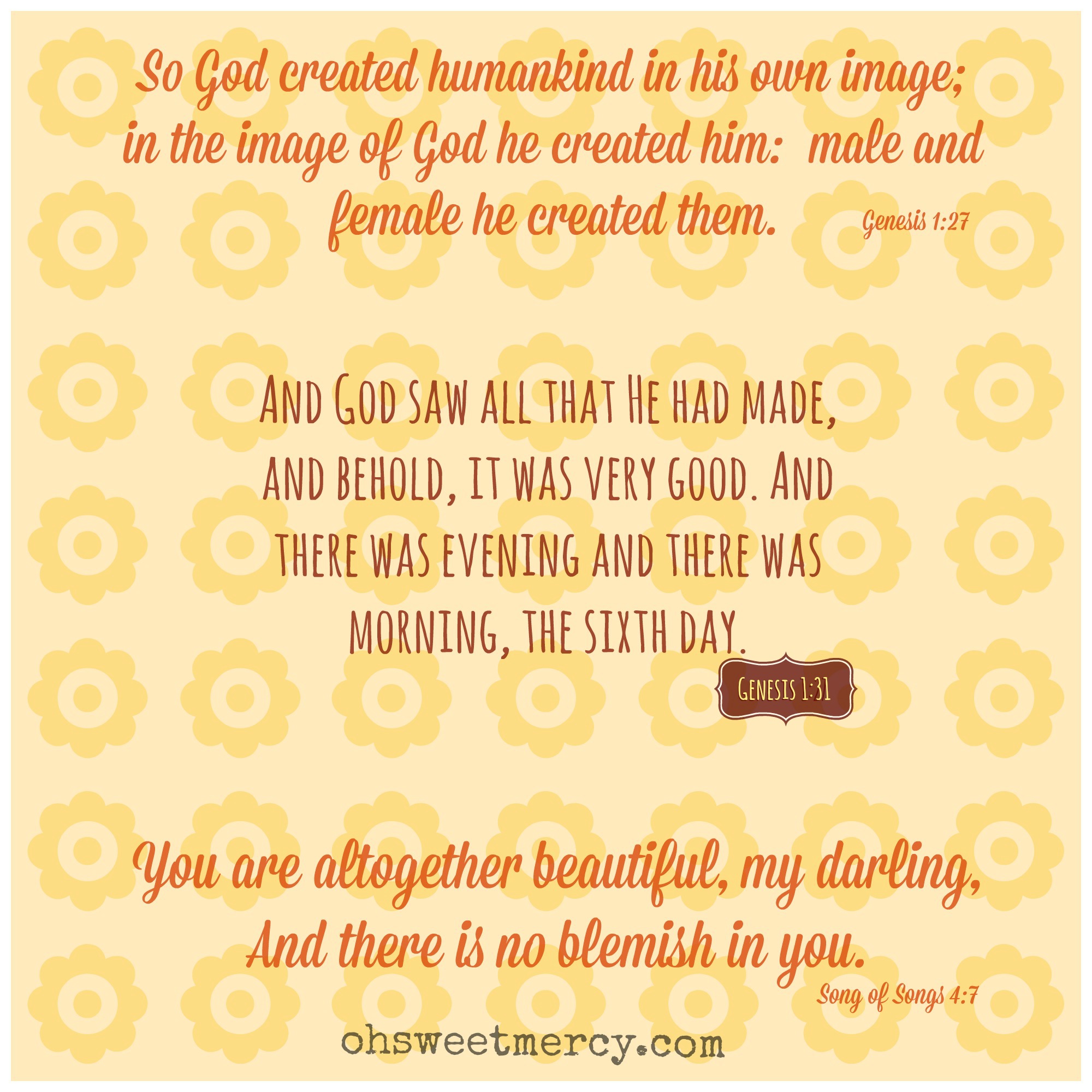 We usually have no problem admitting that we fall short of our Creator's perfect design. But can we recognize that our homes, the spaces we create for ourselves and our loved ones, often can reflect the state of our hearts? I used to get so frustrated with myself because even though I longed for clean, clear, space free of clutter I just couldn't manage to get there. Then one day, I realized that the clutter around me was a pretty accurate representation of the cluttery mess in my heart.
Oh sure, I can blame the clutter on being undisciplined about cleaning or too lazy to put something away. I can even blame it on the bright, shiny squirrels that run around my house distracting me. Or my kids. Or my mother for not teaching me how to be a perfect housekeeper. Given enough time and inspiration, I can blame it on political parties, climate change and even Mitch Daniel's brilliant decision to force Indiana into DST. But, at the end of each messy day the fact remains that the space around me looks like it does because I'm ignoring the clutter in my heart. Ouch.
Over the years, Yahweh has healed so many wounded areas in my heart. He has changed my way of thinking from negative to more positive. He has shown me the lies that I believed as a child that helped to shape the adult I became and how those negative thought patterns and lies contributed to clutter and disorganization in my home. I didn't believe I deserved to live in a beautiful space, because I didn't see any beauty in myself.
We had a large screened porch in the big old house we lived in a couple of years ago. When we moved in, I intended to use the porch as a place to sit and read or enjoy a cup of coffee or iced tea in the summer months. It ended up becoming one of many "catch-all" rooms. I hated that. One year, I decided I was tired of that clutter out there claiming space that I wanted to use. I cleaned it out and made it a place to sit and relax with a glass of iced tea on a nice summer evening. That was really an accomplishment!
As I looked at these pictures again today, it hit me that all that clutter was more than just taking up space I wanted to use. It was like a wall, keeping people out. I've watched tons of episodes of Hoarders and have heard that before, but never thought it applied to me. But today I realized it was like I wanted to keep people away so they wouldn't see how I really was inside – messy and chaotic. And ugly.
Clutter is a distraction – it keeps you distracted from the important things in life by eating up your time and resources. It also keeps you distracted from the real issue, which is the condition of your heart. It makes you think the problem is that you don't clean up after yourself, you have too much stuff, not enough space or a shopping addiction. The kids are messy, your spouse is messy, or you have ADD and just get distracted and forget to put things away. All of those things may be true, but the heart of the matter for many of us is the condition of our hearts. We don't believe we deserve anything nice. Maybe that's the message heard as a child. We are wounded and angry, and our hearts turn to any distraction to keep us from Going There because it's just too painful.
Several years ago, I came across a great devotional called Create in Me a Clean Heart! A 52 Week Motivational Devotion for the Disorganized. Although my initial thought was that I don't want to wait a year to get organized, I knew from much personal experience that most of the lasting change in my life didn't happen overnight. It came from walkin' through whatever needed changing. I never did do the devotional. Ironically, it printed completely disorganized – all crazy and out of order! I'm sure it was my printer though, not the file. I printed it out today and it printed perfectly. Perhaps I just wasn't really ready back then.
Even though right now, my home is not cluttered and for the most part pretty organized (moving from a tiny house with less stuff into a bigger house really helps), I am determined to keep it that way. I want our home to be a reflection of the beauty Yahweh formed within each one of us and hope that our guests always feel welcome and blessed. The Clean Heart devotional, by Amy Verlennich, focuses on the heart of the matter when it comes to clutter, our hearts.
Are you ready to make a lasting change? A changed heart is a changed life. Follow the link below and scroll down to print out the devotional. There is also a free printable journal you can download as well as motivational scriptures you can print that go with each week's verse. Then, stop by my Oh Sweet Mercy on Facebook and leave a comment on your progress – both in your heart and home. It's not an easy journey, but walking through it with someone to lean on makes the journey more bearable.
I'M UP FOR THE CHALLENGE!
Create In Me A Clean Heart! A 52-Week Motivational Devotional For The Disorganized