Are you looking for an easy fall craft idea? I met Tanya of My Fruitful Home at Bloggy Conference. Since I don't have time to get all crafty, I asked her to write a guest post on a fall related craft. Today, she shows a super simple and cute way to decorate those adorable little pumpkins to add some fall flair to your decor. Thanks, Tanya!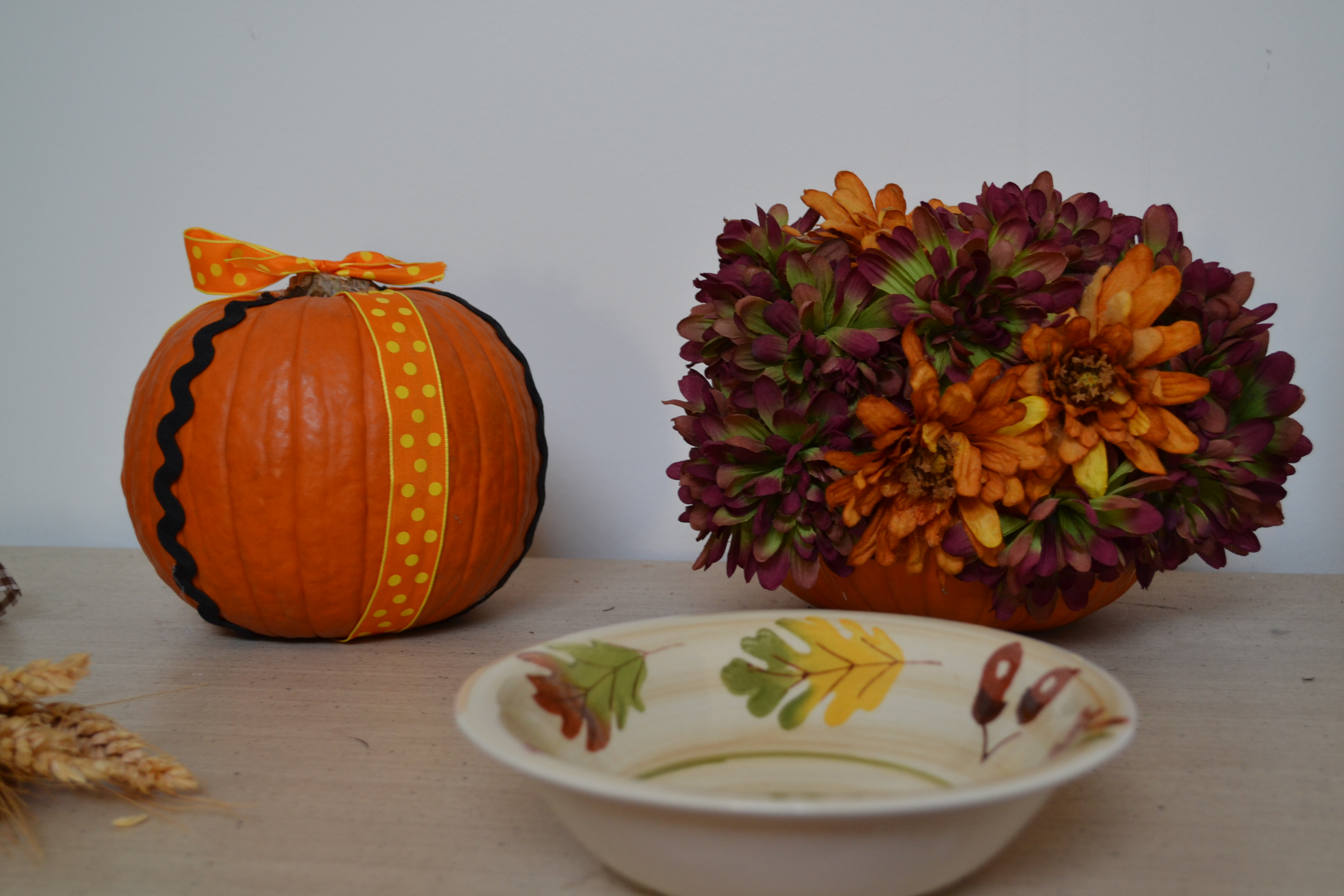 I love fall. I love the colors, smells, and cool air. It is definitely one of my favorite seasons. I look forward to decorating for fall as well. I am all about simple when it comes to decorating and crafting. I decided I needed something new for my entryway.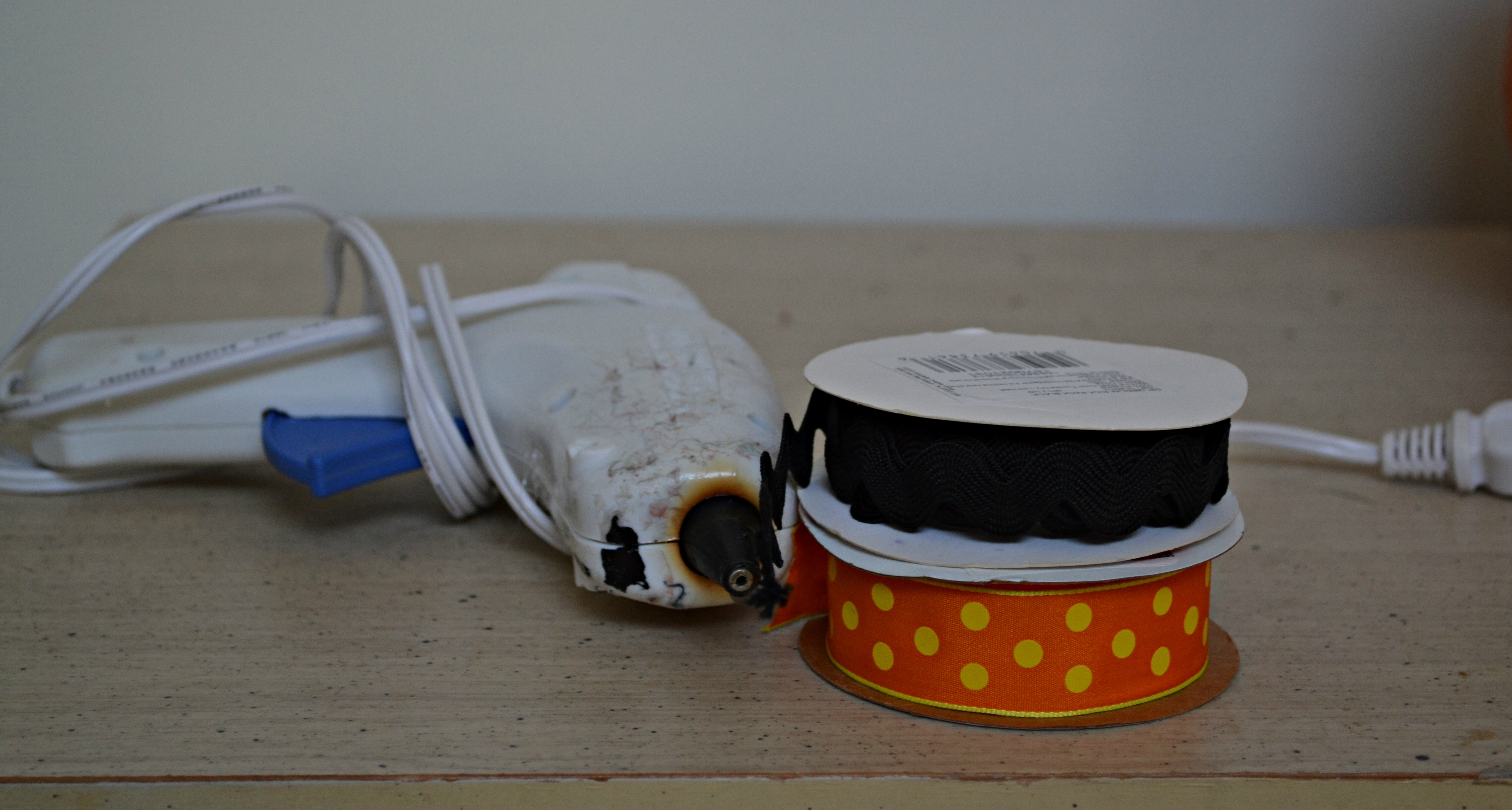 I bought some pumpkins and tried to think of simple and inexpensive ways to decorate them. I decided to buy some fall colored ribbon and hot glue it in small strips onto the pumpkin. I had some leftover ribbon so I made a bow for the stem.
For the next pumpkin I decided to cover it in silk mums. I had seen this on Pinterest and thought it looked pretty. A few months ago I found a huge box of silk mums at my local Goodwill. I knew they would be perfect for this project. I did use real pumpkins. I couldn't bring myself to buy the artificial ones because i think they are expensive. If you want them to last longer I would suggest using them though. I think I am going to buy some when they are on sale.
I like how the pumpkins turned out and think they look pretty as part of my display. What do you like to decorate with for fall?
Tanya blogs about how to create a loving and beautiful home while living on a budget at My Fruitful Home.