Recently, I received a copy of Teresa Tapp's Fit and Fabulous in 15 Minutes to review here on the blog.
Fit and Fabulous in 15 Minutes also came with a bonus DVD – The Secret to a Flat Stomach (without situps)! That is definitely one secret I'm glad to know! Even though I am not trying to achieve some kind of supermodel perfection, getting rid of this pudge in my midsection…which is that very unhealthy visceral fat…is something for which I am aiming.
I am somewhat familiar with the T-Tapp program, as I ordered the Basic Workout Plus (BWO+) program in January and began doing the workout on February 1. I was very glad for this opportunity, though, because the book goes into greater detail about the moves and why they work as well as more moves for the Total Workout. The Total Workout concentrates on the core to deliver body sculpting and increase metabolism.
Since I'm a pretty visual person, though, just reading the book is not enough for me to really get a good grasp on how to do these exercises. I need to see it done, so the book and the BWO+ are the perfect combination. I usually have a strong desire to understand how and why something works, so being able to learn about the science behind the moves is very beneficial.
In Fit and Fabulous in 15 Minutes, you'll learn that T-Tapp is truly unlike any other workout out there.
The moves look simple, but there is so much going on in your body! This is a functional fitness program designed to be a left-brain/right-brain, mind/body workout that will help improve not only your physical well being, but your mental clarity. Using both sides of the brain while exercising results in the rapid release of neurotransmitters which increases your mental alertness and helps burn more fat (pg 11). I definitely notice a difference if I don't do the workout for a few days!
Another great feature of Fit and Fabulous in 15 Minutes is that for each move, it also details common errors in form.
There is a bit of a learning curve to T-Tapp…lots things to remember like Tuck Buns! Shoulders Back! Ribs Up! that don't necessarily come automatically when you're trying to move your body in a new way. And even after doing BWO+ for several weeks, after going back to the Instructional Video I realized that I had lapsed into improper form in some areas. It was good to have a detailed description of those common errors in form. There are also several other moves described in the book that are not in the BWO+ program I have that are beneficial additions to that program.
There are personal testimonies throughout this 275-page book, as well as photographs.
I really like how they detail how to take your measurements (I haven't seen my waist in years so I'm really not sure where it is to be honest! I also have oddly angled rolls that make measuring tricky.) as well as show examples of different body types. I'm definitely a Short Torso, which makes a big difference in the range of motion on some exercises.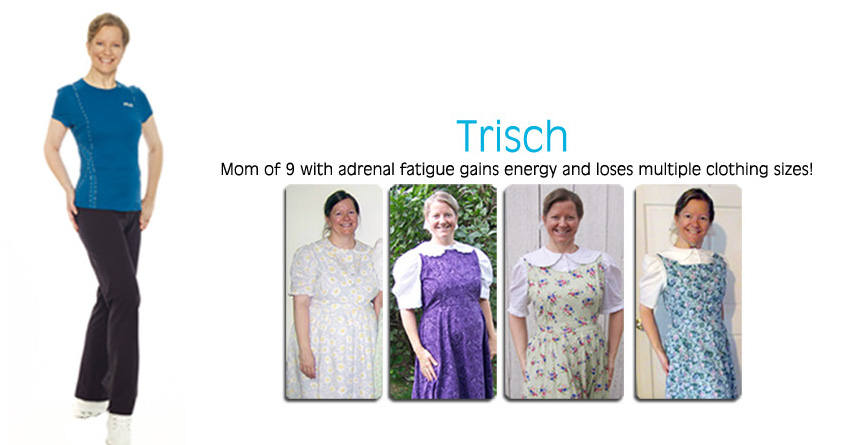 Trisch is a fellow Hoosier who has had great success with T-Tapp!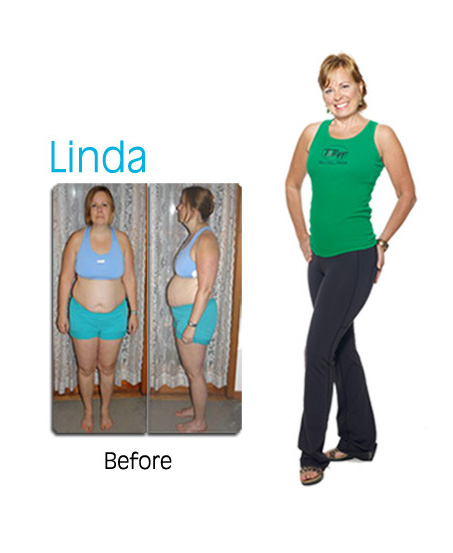 You don't need any fancy equipment or clothing either.
In fact, you really don't even need a TV. It can be done anywhere, even when traveling. Have a small living space? No problem, you only need four square feet of space! It is low-impact and even those with chronic issues such as hip, knee, shoulder and back concerns or illnesses such as fibromyalgia, lupus, chronic fatigue syndrome, multiple sclerosis, diabetes, hypertension and other illnesses can benefit from T-Tapping.
If you're looking for a high-energy workout with lots of music and flashy-ness, you won't find it here. If you're like me, and many women, you'll appreciate the simple, no-nonsense approach to this workout video. I love that I don't feel like there's no way I can keep up with the moves! It did take a bit to get the form right on some (like Hoedowns) but once I got it, no problem!
The reason I love T-Tapp is because I hate to exercise!
Yes, you read that right! I love T-Tapp because I really hate to exercise. I've avoided it all my life because I hate it. But this simple and effective 15 minute workout is something I can easily fit into my schedule. It's also much easier to talk myself into doing it anyway, even when I don't feel like exercising. Plus, it really works! How often have you faithfully stuck to a workout and not seen results? It's frustrating to spend hours and hours every week jumping around like a maniac and not see results, isn't it?
That's exactly why I don't do that!
If you're ready for results and want to try something different, give T-Tapp a try!
You can view videos to get an idea of what T-Tapp is all about before you order. When you're ready to order, I'd be so blessed if you would use my affiliate link to place your order. I only partner with products that I believe in!