Just a super quick post in case you haven't heard the news – the 2019 THM Cyber Monday Sale starts in less than 24 hours.
AND you only HAVE 24 hours to enjoy the savings! If you need to stock up or purchase gifts you don't want to miss out on the THM Cyber Monday Sale.
Because ALL. THE. THINGS. ARE. ON. SALE.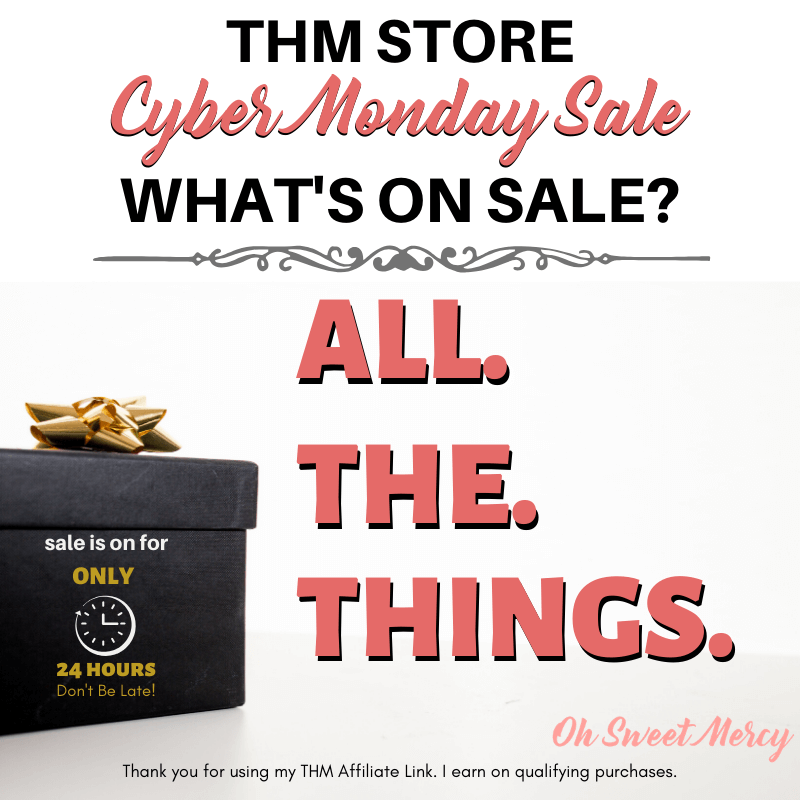 If it's on the website, it's on sale. That makes it super simple! Not sure what to buy during the 2019 THM Cyber Monday Sale? I have a page of the best THM products here.
Did I miss something you think should be there? Leave a comment below and let me know!
However, I can tell you that the protein bars will not be available, they had to make some efficiency adjustments to the manufacturing line. And I also believe the chocolate bars are not back yet in general, but other than that it's all the things.
When Does This Amazing Sale Start? How Long Does It Last?
If you're new to THM and how the sales work, here's what you need to know:
They don't announce the exact time the sale starts. Because us enthusiastic THMs have been known to crash servers. Although that hasn't happened in a long time, I'm sure in part because they don't tell us exactly when it starts.
The sale starts when they send out the email notice so make sure you're signed up at Trim Healthy Mama to receive emails from them.
Then you just have to wait. Sales usually start in the wee hours of the morning but can go live at any time.
How Do I Get To The Glorious 2019 THM CYBER MONDAY Sale?
If you'd be so kind as to use my THM affiliate link to get there, I'd be ever so grateful! I earn a small commission on qualifying purchases. Your cost does not change.
Just click here: Take Me To The 2019 THM Cyber Monday Sale (affiliate link) Though remember, the sale starts when it starts and only those in charge know the hour 😉
If you'd rather not use an affiliate link, no hard feelings! Just click Take Me To The 2019 THM Cyber Monday Sale (non-affiliate link).
The money I earn from affiliate earnings goes back into the blog to make it better for you and for fun things like giveaways.
Speaking of which, I haven't done one in a while.
What would you like to see offered in a Giveaway? Leave a comment below and let me know!
Best of Luck To You During the 2019 THM Cyber Monday Sale!
If you can be a blessing to a THM in need this season, this sale is a great opportunity to purchase an item or two to help a Mama out. Let's pay it forward if we can. We are truly blessed!