Like this post and don't want to miss more like it? Be sure to sign up for my newsletter at the end!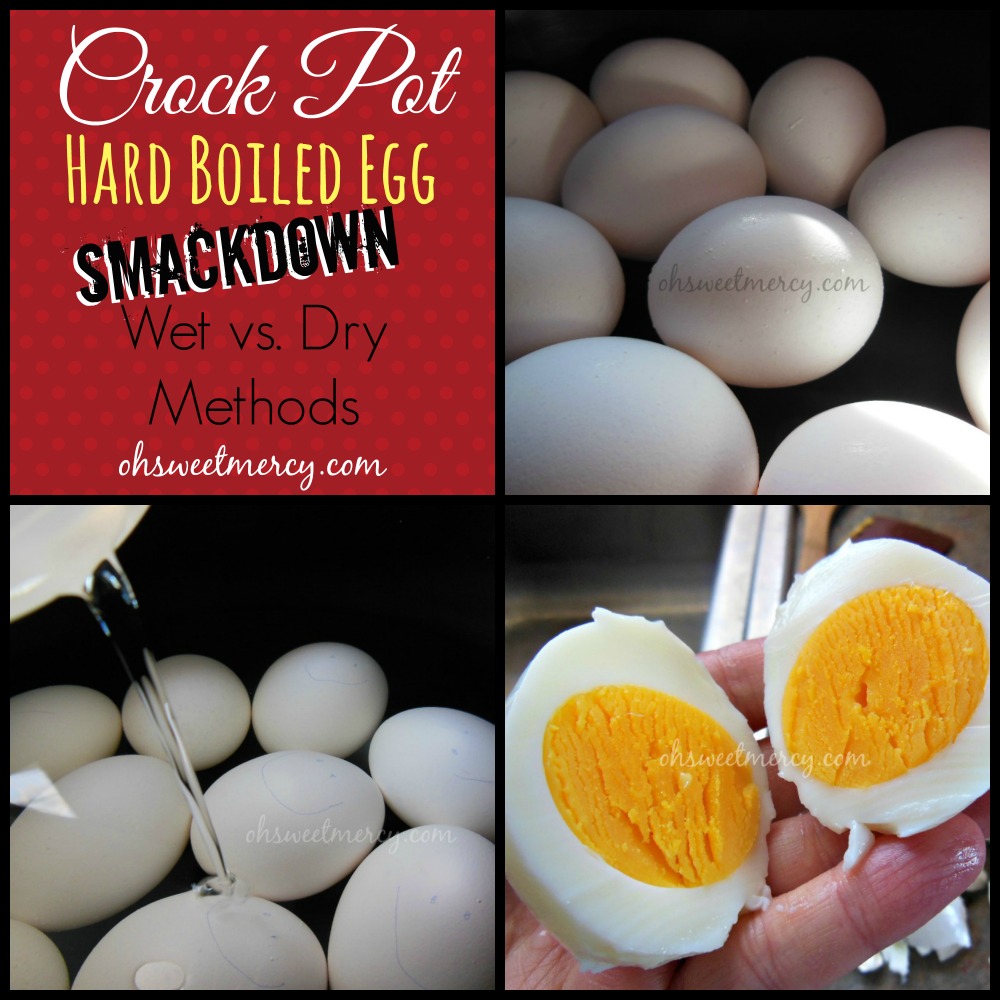 Yesterday, I posted about how to make hard "boiled" eggs in your crock pot (read it here) and of course shared it on Facebook. One of my friends mentioned something about adding vinegar and salt like you do when boiling on the stove top. Of course, this would mean using water, and she also wondered if using water in general would make a difference. I was curious too, so I got crackin', although not literally. That's another nice thing about crock pot hard boiled eggs, the shells don't crack while cooking and let the whites ooze out into the water.
Now, almost two dozen eggs and about five hours later, the verdict is in. The first round was about half older eggs and half the new eggs I'd just bought, in plain water. The second round was all new eggs, since I'd used up the old eggs I had in the first round, in water with a splash of vinegar and some salt. Sorry, no measurements! The advice I got was just add some in there so that's what I did. I did remember to set my timer this time for two hours both times. You can see the results below: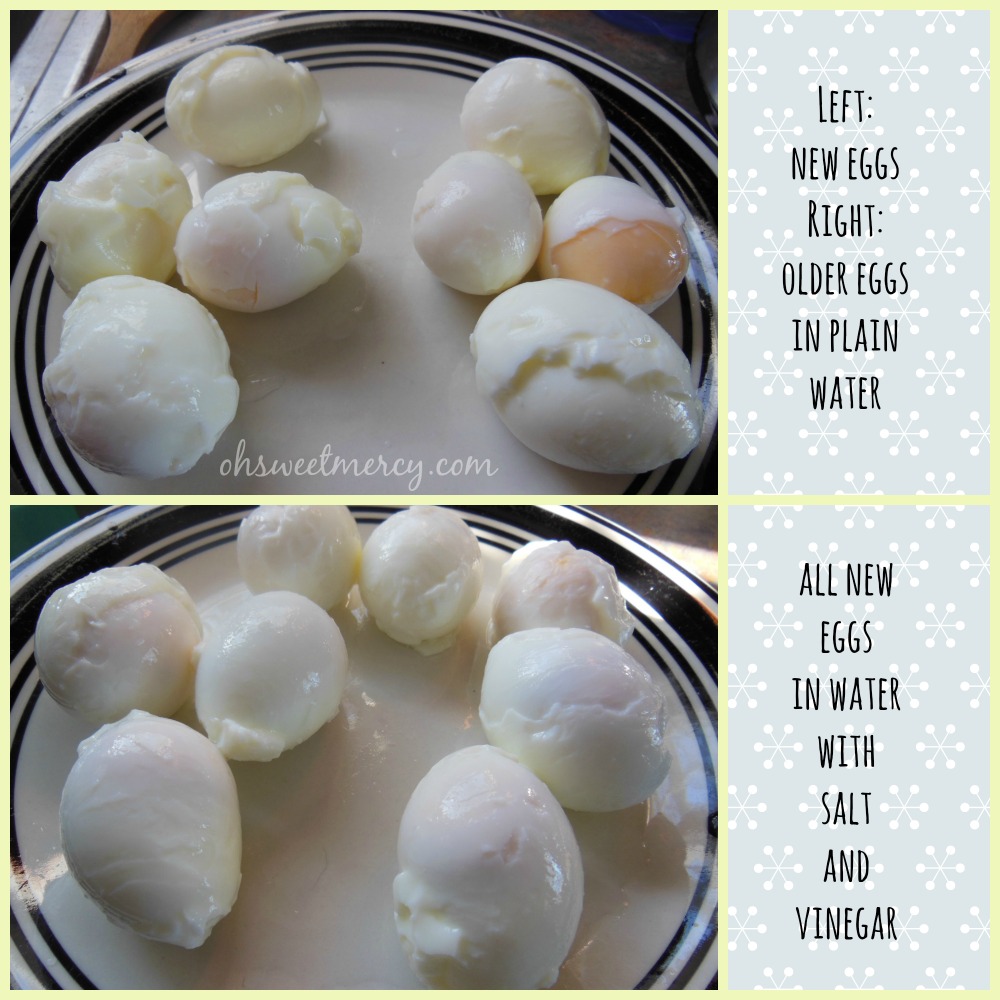 Did water, vinegared and salted or not, make a difference? I think I have to say YES! They actually peeled worse than yesterday. At least yesterday, in the dry crock pot hard boiled eggs method, there were some that peeled nearly perfectly. Today, every single egg had a significant amount of white stick to the shell during peeling. These are definitely egg salad eggs. No pretty platter of stuffed eggs will these guys make. However, both methods produced perfectly cooked yolks.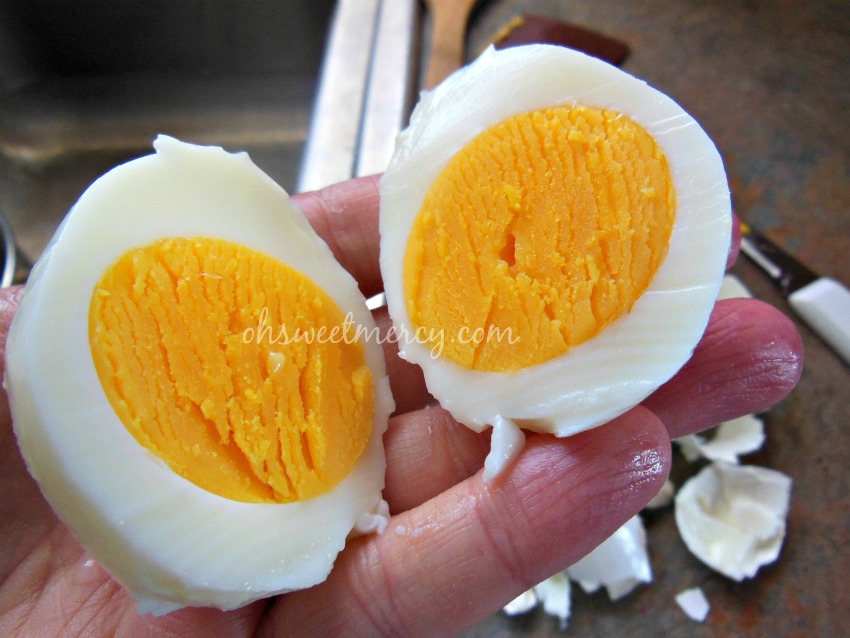 Now, please don't get discouraged by my results – don't be afraid to try this yourself. I have the same problems with boiling eggs on the stove. Sometimes they turn out great but more often than not I'm tossing half of each egg out with the shells. I'm starting to think it's our water. I normally use water from our awesome Berkey water system to cook with, but for boiling eggs I've always just used tap water. I think next time I will try the filtered water. I really am NOT a big fan of our city's nasty water. Oops, did I type that out loud? It's probably not as bad as some cities' water, but I think it's just completely disgusting.
I'm going to stick to the no-water method for making crock pot hard boiled eggs but I'm going to remember to set the timer! Now, I'm off to make supper. And guess what I planned for tonight? Turkey Bacon, Broccoli and Potato Frittatta. That means more eggs, folks. More eggs. Sigh.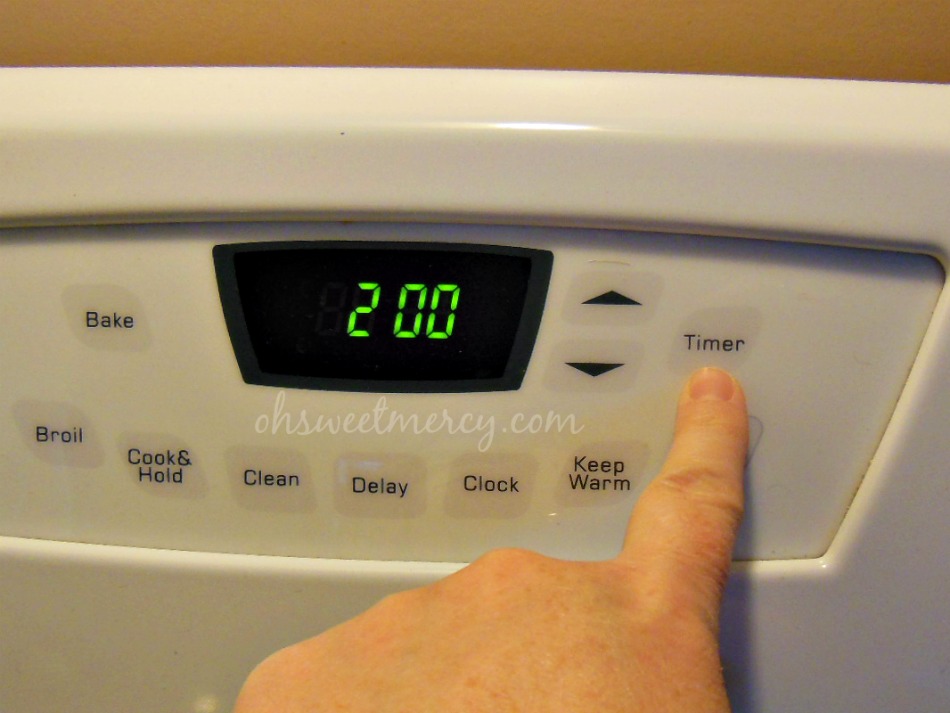 Have you mastered the art of making hard cooked eggs? Share your tips below, I would LOVE to hear them!