It's finally my favorite time of year! I love fall and all its cool, crisp and colorful glory. Naturally, it's time to start baking and one of my favorite ingredients to use is Pumpkin Puree. Delicious things like pumpkin pie, pumpkin bread, pumpkin dump cake and pumpkin pasta can all be made with this golden pumpkiny goodness. I don't like paying a lot for pumpkin, and some years the price of canned pumpkin can be outrageous! That's one reason why I make my own. But even beyond that, the taste of dishes made with homemade pumpkin puree is so much better! It's also ridiculously easy to make.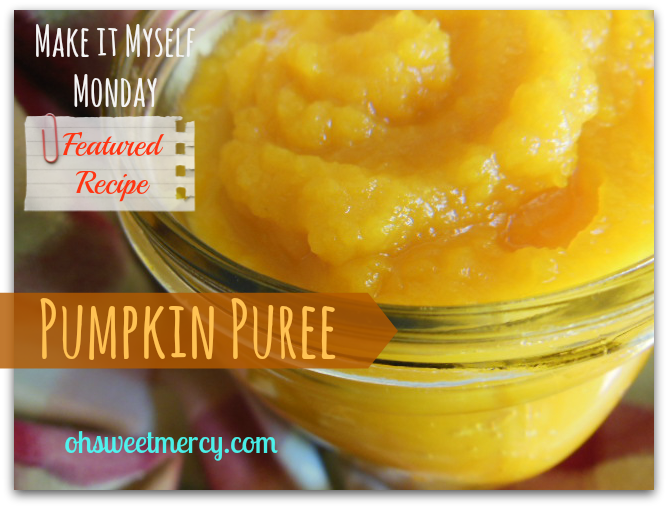 I bought a small pie pumpkin for $1.29 and got even more than pumpkin puree out of it. My daughter wondered if we could use the "guts" and did some research. Turns out that you can! I'll be sharing what else we did with our $1.29 pumpkin later. All you'll need to make your own Pumpkin Puree is a pie pumpkin, a good sharp knife, a blender or food processor, baking dish, olive oil and water.
First, wash the outside of the pumpkin. Then carefully cut around the stem and remove it. Preheat your oven to 350.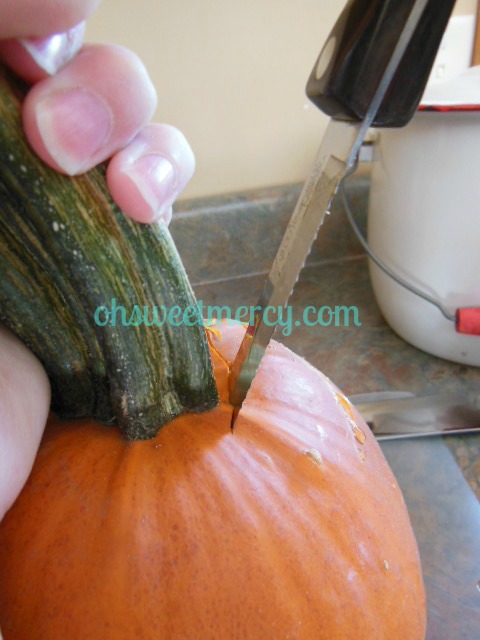 Next, carefully cut your pumpkin in half and scoop out the guts. I initially tried using my chef's knife, but found that a serrated blade worked better. An ice cream scoop works great for this!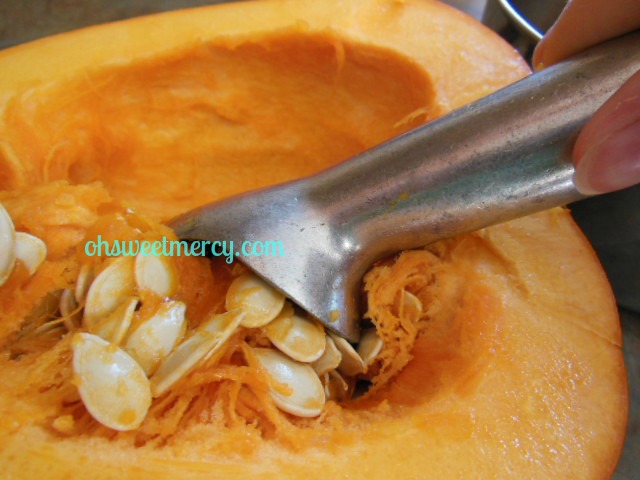 Be sure to clean out all the stringy membranes, too.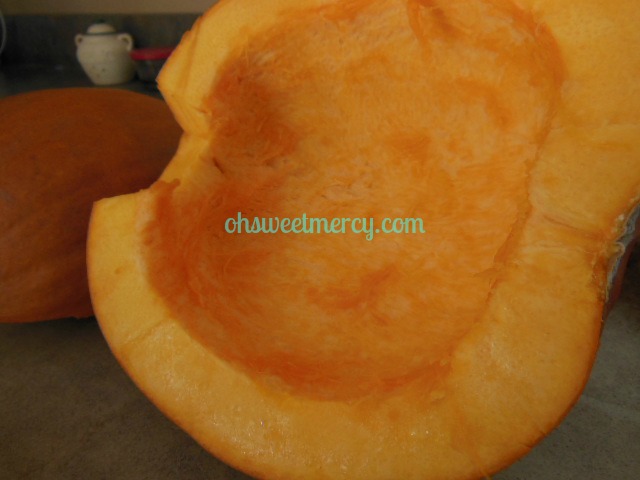 Place your cleaned pumpkin halves face down in a baking dish. I used my Pampered Chef large bar pan. Drizzle a bit of olive oil over the top and rub it all over to coat each half.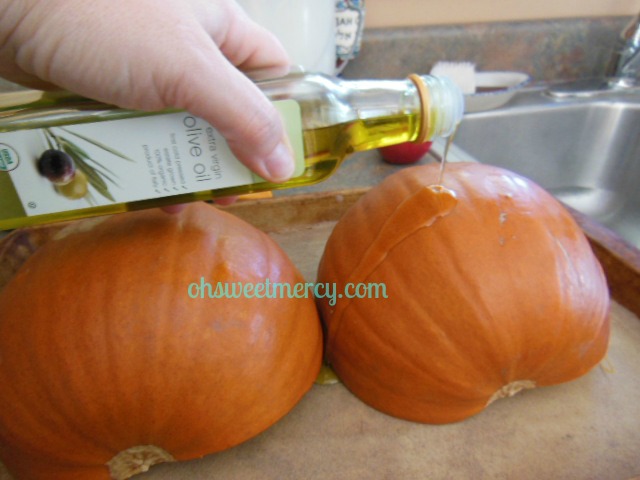 Pour one cup of water into the baking dish.
Bake your pumpkin halves in a preheated, 350 degree oven for one to one and a half hours. I checked mine after one hour and it was not quite done. The additional half hour was just right. The insides should be very soft.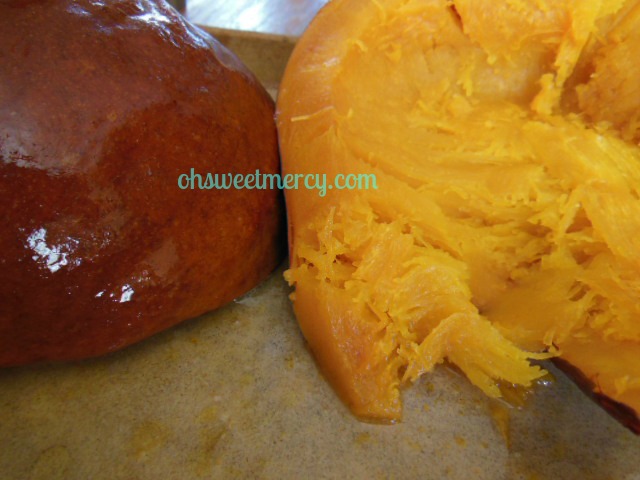 Scoop out the soft, cooked flesh of the pumpkin and place into your blender or food processor. I had to do this in small batches because my blender kind of stinks. I got it at WalMart a couple years ago after the holiday shopping season for $10. You get what you pay for. I don't shop at WalMart anymore, by the way. What I really need is a VitaMix! If you're affiliated with VitaMix, can you help a blogger out? I would love to test and review your product!!
You may need to add small amounts of water while blending/processing. Only add what you need to keep the pumpkin puree pureeing. Otherwise you end up with something more like pumpkin soup. I eventually ended up with a nice, smooth, thick pumpkin puree.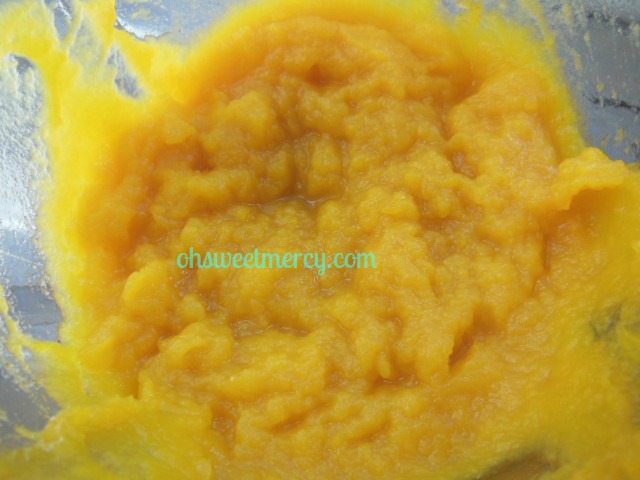 And that's it! If you do several pumpkins, you could freeze or can the pumpkin puree. Or bake something right away. Freshly made pumpkin puree is so delicious! So much better than canned, store-bought pumpkin.
Share your favorite pumpkin recipes by leaving a comment below!