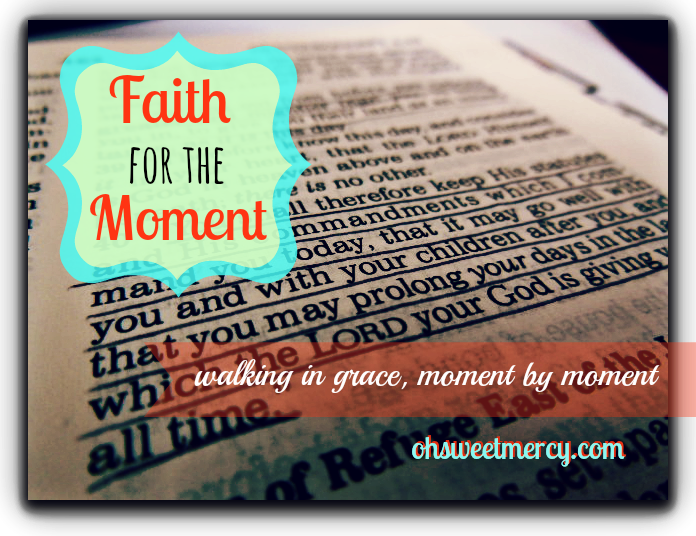 Do you ever over sleep? I make a point of rising early (and if you've known me since my younger days, you know that is a miracle of Biblical proportions) to spend time with my Bible and a nice, hot cup of something. If I don't start out feasting on the word and praying, my day just doesn't go so well. And with homemaking, homeschooling and blogging on my plate, I simply must make wise use of my time – I need direction.
Today, I overslept by an hour. That really throws a wrench in the works! I didn't have time to sit down with my Bible and tea for some one-on-one time with Yahweh, but I grabbed every moment I could to read or pray. Especially pray, because I plan my day in those early morning meetings. That meant today, I was kind of flying by the seat of my pants.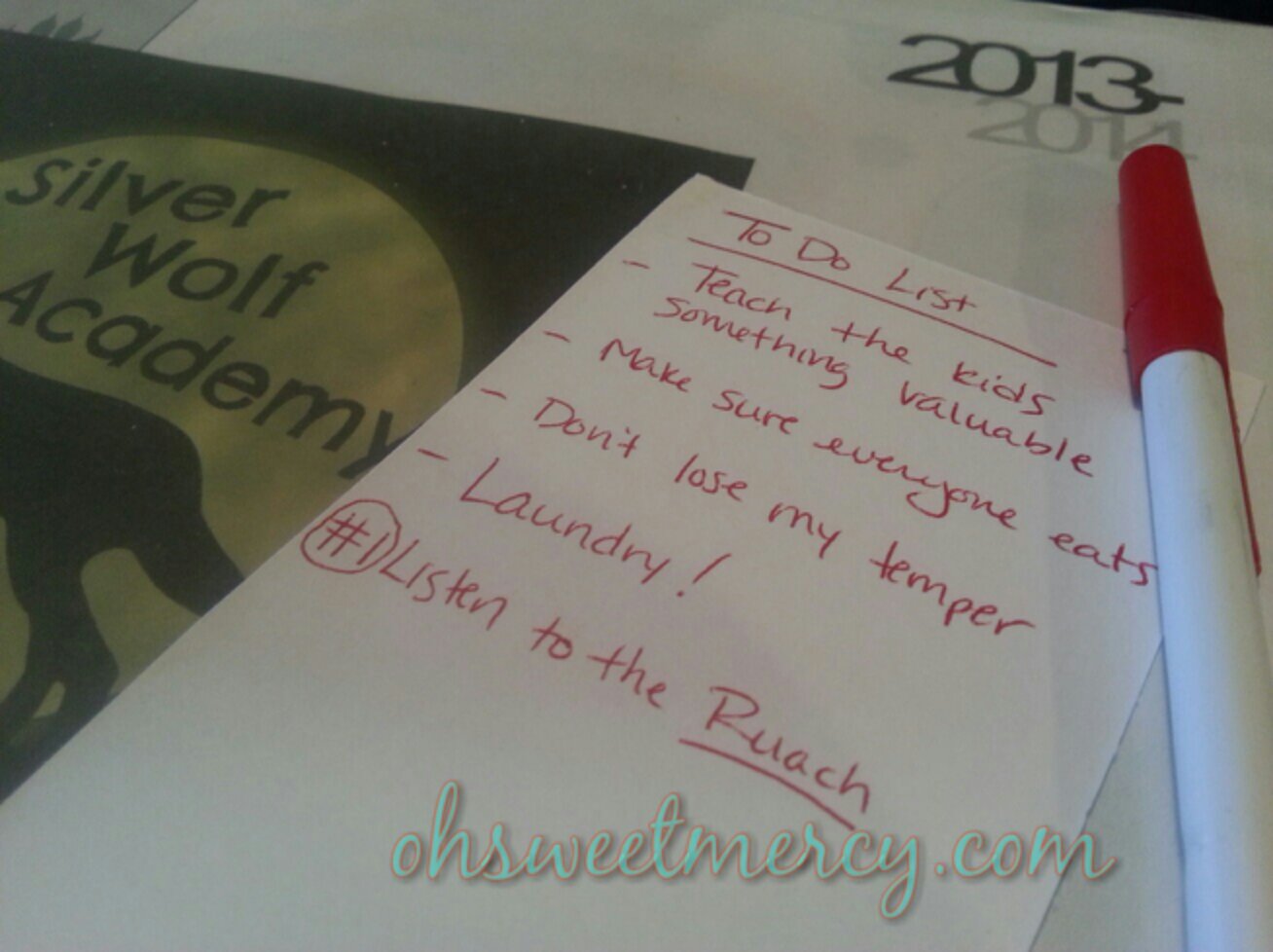 My main prayer today was "show me the way to go today, Abba." I have a to-do list longer than the Mississippi river right now, especially with my upcoming trip to Philly for another blog conference. (So excited to be going to Green Moms Meet Healthy Child Summit!).
When I read this verse from one of my Bible apps, I knew Yahweh was listening. The real question then was…"am I listening?"
With your ears you will hear a word from behind you: "This is the way; stay on it, whether you go to the right or the left." Isaiah 30: 21 CJB
I have to admit I kind of got distracted by squirrels got on a roll doing stuff and didn't always remember to stop and check in with Yahweh to be sure that was the way to walk in (it sounded good to me so how wrong could it be?).
As a result, I decided to make mayonnaise on the spur of the moment when I really didn't need to, and I only got one load of laundry in the washer. The house looked like a bomb blew up got sufficiently cluttered and mostly, I just felt like I was spinning my wheels.
We did get our school work done, I spent some one-on-one time with Mister, got supper in the crock pot, and spent some time talking to a dear friend going through a very rough time.
While I did do worthwhile things today, I really neglected the most important thing, in spite of my best intentions – listening to and being led by the Ruach HaKodesh, the Holy Spirit. Ugh. And I even knew better!
Thankfully, Yahweh forgives when we come to him with a repentant heart, because of the sacrifice of his son, Yeshua. It amazes me that he is so quick to forgive, knowing that I'll most likely do it again tomorrow, or even five minutes later. Not because I'm stubborn and rebellious, but because I'm a busy and highly distractable momma that just wants to do it all and do it all right. I let that line between my will and his get blurred in the best of my intentions.
So, I graciously accept correction (that mayo…it fell apart later and I had to throw it out) and purpose to do better tomorrow. I'll go to bed earlier tonight, but first I'll spend some time in my Abba's presence, pouring out my heart..and listening for his response, ready to be obedient to what he says.
At least, that's the plan. I'll be real with you…I don't always hit the mark! But I long to be that virtuous woman who does more often than not. And by his grace, I move closer to that ideal each day.
Do you faithfully meet with Yahweh daily and rely on his direction to plan each day? What do you do when your plans go horribly awry?