Hot weather will be here soon!
Staying cool and hydrated is so important during hot summer months, especially if you exercise. You don't want sugary drinks or popsicles when you're following the THM lifestyle or have diabetes. The solution for your summer hydration needs is simple — SweetLeaf WaterDrops!
Last year I shared my DIY Protein Water recipe using SweetLeaf WaterDrops. It's a great option after a workout or when your lunch is a little short on protein.
However, it's not an "all day sipper" since it contains a fuel source – protein.
SweetLeaf WaterDrops are a great way to flavor your all-day sippers without adding a fuel source.
If you want a refreshing, sugar free flavored beverage to sip on throughout the day simply add your favorite flavor of WaterDrops to a glass of fresh water. Add ice if you like. Aaahhh.
Refreshment without unwanted, unhealthy ingredients!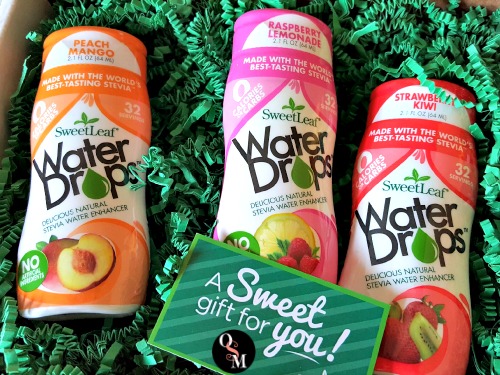 When it's really hot, reach for a sugar free ice pop.
You can easily make your own sugar free ice pops with WaterDrops, too! Just use water and flavor with WaterDrops for a completely fuel-free ice pop. Need ice pop molds? Try these BPA and phthalate free ice pop molds from my affiliate partner.
Adding fruit is also a healthy and refreshing option, just be mindful of the type of fruit you're adding. Berries are perfect for a Fuel Pull or after an S meal.
Or, try this tasty recipe from SweetLeaf for Strawberry Kiwi Pops! Adding the kiwi would make it more of an E type recipe. You could keep it in FP territory by using the Strawberry Kiwi WaterDrops and only adding sliced strawberries.
However you make them, they're sure to be a hit and a perfect way to help you keep hydrated this summer.
They're also a perfect healthy replacement for sugar and dye-filled ice pops for the kiddos.
Fruit-infused waters are so refreshing on a hot, summer day!
They're also just beautiful to look at! I love the colors of juicy, red strawberries and bright green kiwi together. Add a slice of kiwi and a strawberry to your water along with Kiwi Strawberry WaterDrops to enjoy while lounging by the pool with your favorite book this summer.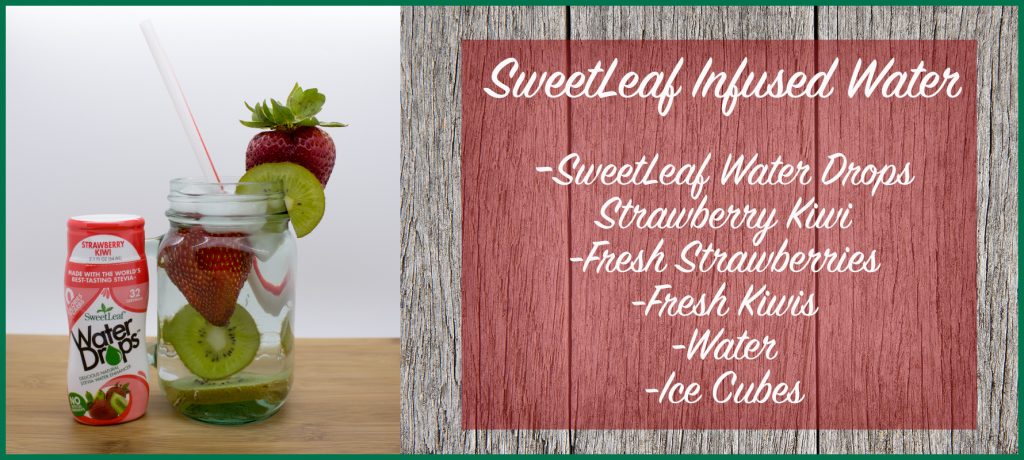 Having a hard time kicking the sodas?
Many people have a hard time giving up sodas. Adding WaterDrops to your sparkling mineral water will give you a soda-like beverage. You can also try one of the many delicious flavors of SweetLeaf liquid stevias to create your own personalized healthy "soda."
Would you like a chance to win some WaterDrops to kick off your summer?
Just enter the below using the Giveaway Tools widget. One lucky winner will receive an assortment of delicious WaterDrops flavors courtesy of SweetLeaf Stevia!
Be sure to PIN this post to your favorite Summer and Giveaway Boards!