This year has been a huge struggle for me on the blog with lots of technical issues. Because of that, I have seriously been remiss in the participation of one of my favorite things – GIVEAWAYS! I really love to bless others with products and items that will help them on their THM journey. Sometimes, just a simple thing can make a huge difference for someone in their efforts to nourish their body. Keep reading to learn more about this great THM Blogger's Test Kitchen Blog Hop Giveaway and best of luck to you!
Have you found the THM Blogger Test Kitchen on Facebook Yet?
This is a great group of dedicated and seasoned Trim Healthy Mama recipe bloggers who share proven recipes. You'll find great new recipes and tons of old favorites for all the THM fuel types. You can request to join at the THM Blogger Test Kitchen (Unofficial) Facebook group page.
My fellow Test Kitchen bloggers and I have teamed up to bless you with some fabulous prizes to help you on your journey! Join the fun with this blog hop giveaway, read on to learn more…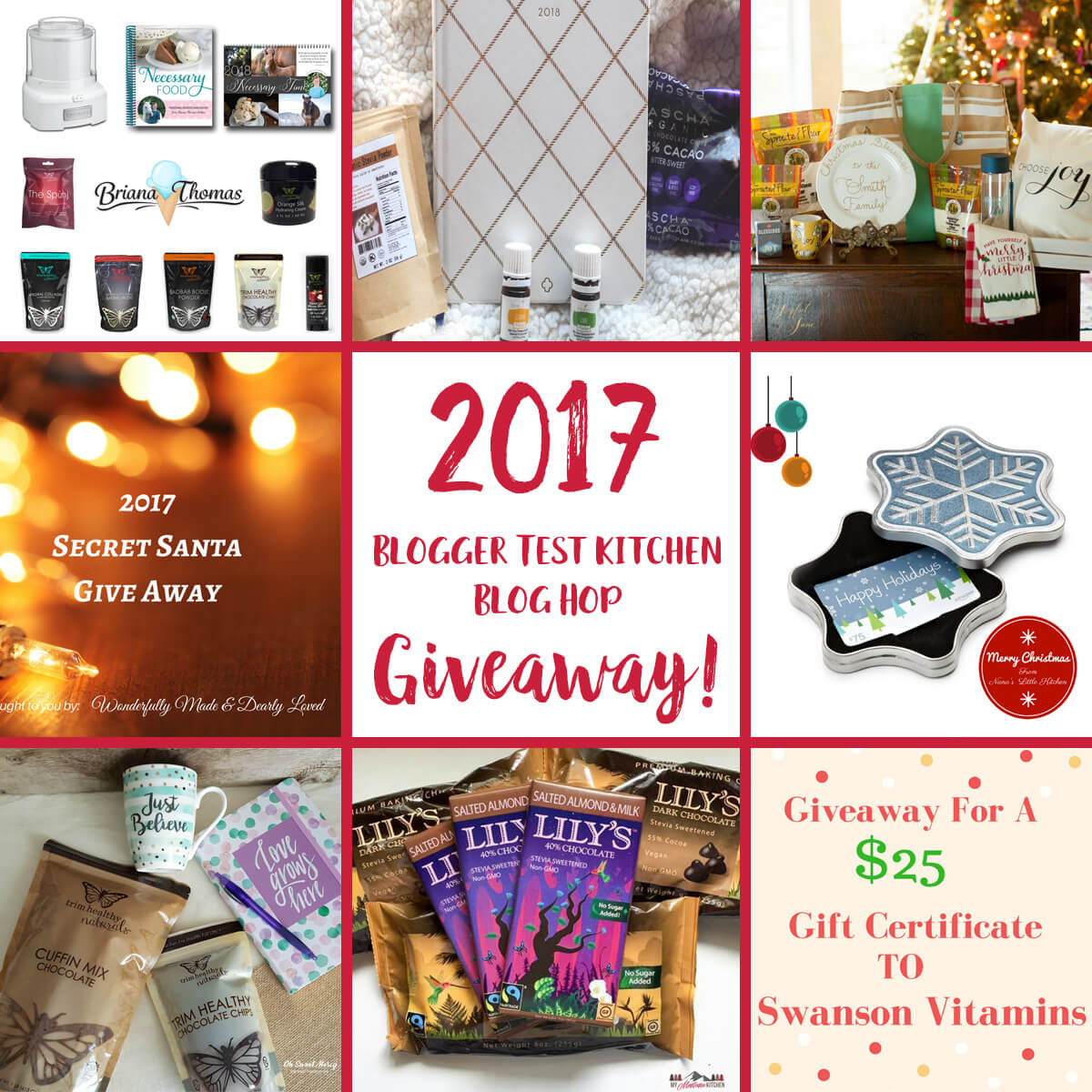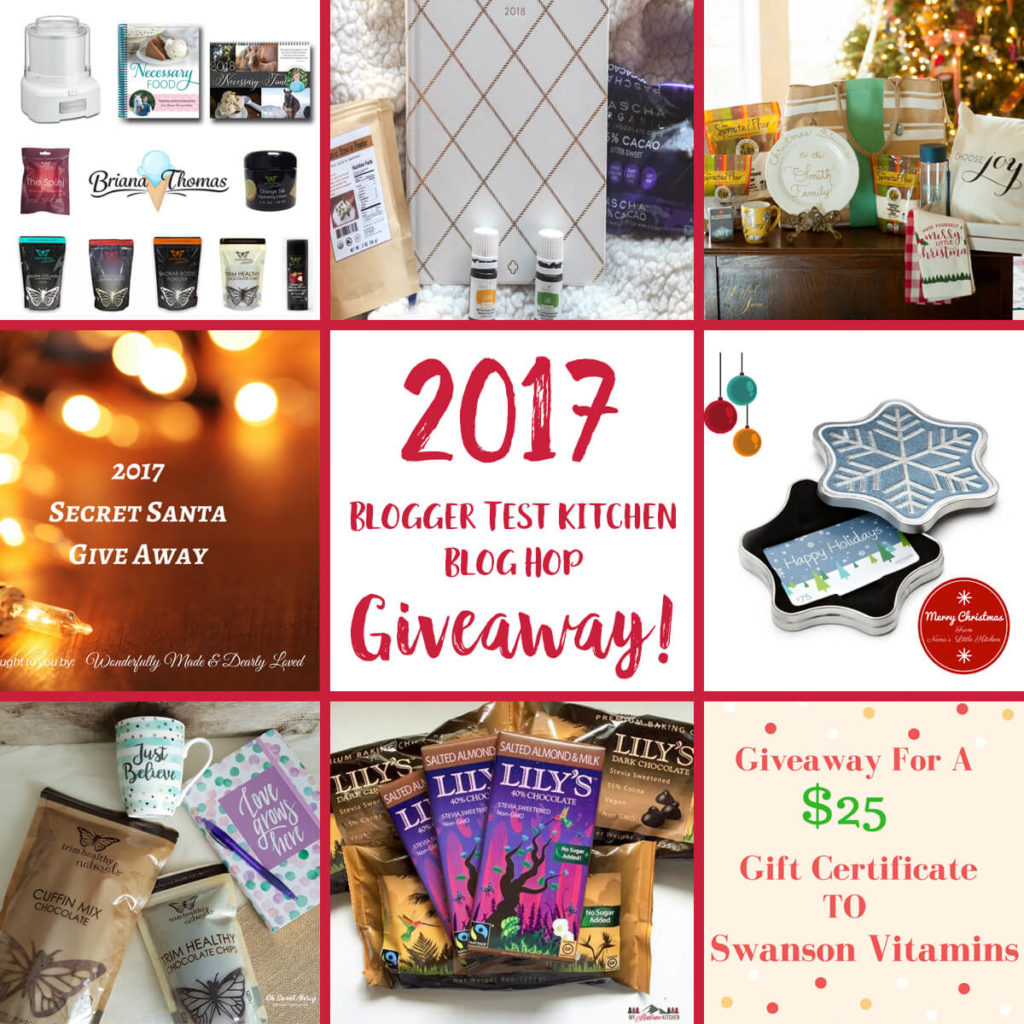 Briana Thomas // Grace-Filled Homemaking // Joyful Jane // Wonderfully Made & Dearly Loved // Nana's Little Kitchen // Oh Sweet Mercy (that's me!) // My Montana Kitchen // My Table of Three
My End-of-the-Year Reflection Gift Pack.
It's the end of the year somehow. Did 2017 fly by for you, too? If you like to journal while sipping on a hot beverage and eating chocolate muffins, you'll love my giveaway prize!
My contribution to this blog hop giveaway is an End-of-the-Year Reflection Gift Pack: I'm giving away a bag of chocolate Cuffin Mix, a bag of Trim Healthy Chocolate Chips, a beautiful mug, and a journal.
Make yourself a chocolate cuffin muffin (there's an easy recipe on the package of Chocolate Cuffin Mix!) and add some Trim Healthy Chocolate Chips. Make a mug of your favorite hot, on plan beverage. Then, get yourself settled in your favorite cozy chair and journal your thoughts and reflections on this past year.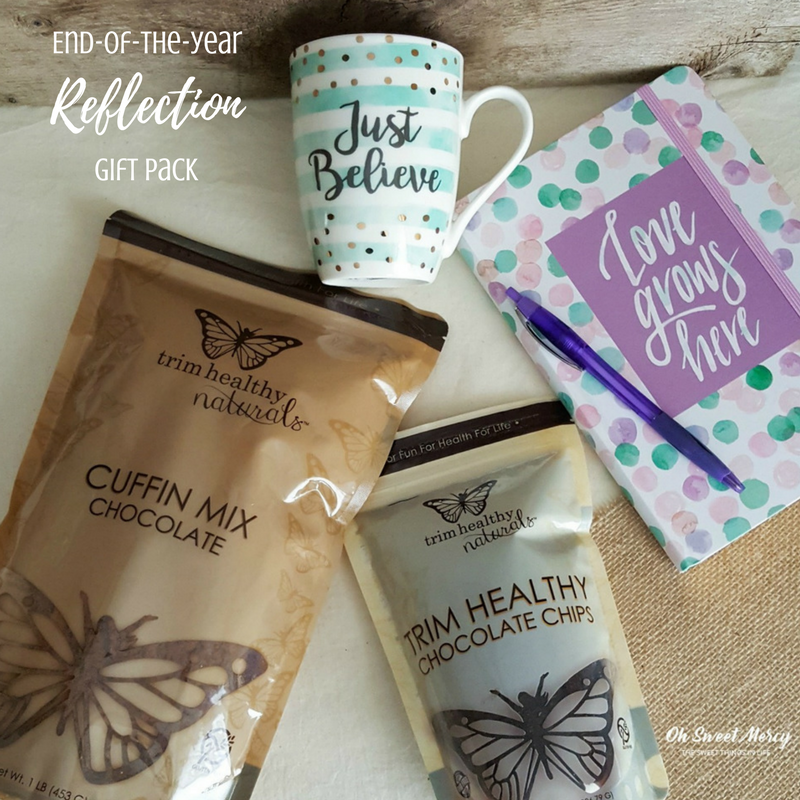 Celebrate the Victories, No Matter How Small!
It's so easy to focus on the negative things, isn't it? It's important to learn from things we didn't do well, but let's encourage ourselves and start out reflecting on what we DID do well!
Celebrate, and praise your Heavenly Father for those victories, no matter how small! Did you pass up the cake at your nephew's graduation party? Awesome! Planned your meals and stuck to the plan? Fantastic! Got into that smaller sized pair of jeans you've been wanting to for months? Wonderful!
Or maybe it was something as simple as realizing that you are indeed worth the effort. Celebrate that, that is a huge victory!
Learn From Your Mistakes!
Own your choices and don't blame others or circumstances. Yes, other people and circumstances often have a very strong influence on us! But, at the end of the day we make those choices – not them.
Could you plan better? Is there some aspect of the THM plan you don't really understand well? Resolve to get a grasp on that. Is negative self-talk sabotaging you? Determine to replace those negative thoughts with positive ones.
Ready to Win Some Great Prizes?
Ok, I'm sure you're anxious to see what goodies you can win in this awesome THM Blogger Test Kitchen Giveaway! Take a look at what each fabulous blogger is offering, then don't forget to enter the giveaway for my End-of-the-Year Reflection Gift Pack in the Rafflecopter widget below!
I wish you the very best of luck and pray that 2018 brings you many blessings, laughter, joy, hope, and all the good things our Creator has in store for you!
Thank you so much for visiting my blog, it means the world to me!
Check Out the Prize Line-Up!
You've seen my prize contribution, here's the rest of the awesome prizes up for grabs. Plus some important details so make sure to read the IMPORTANT NOTE just below.
This fun blog hop giveaway is hosted by some of your favorite THM bloggers, see what each one is contributing then be sure to enter the rafflecopter widget below.
**IMPORTANT NOTE**
Your entries in the Rafflecopter widget below (keep scrolling to the end of this post) are ONLY for the prize package I'm giving away. Be sure to hop on over to the other blogs to enter their giveaways!
Briana Thomas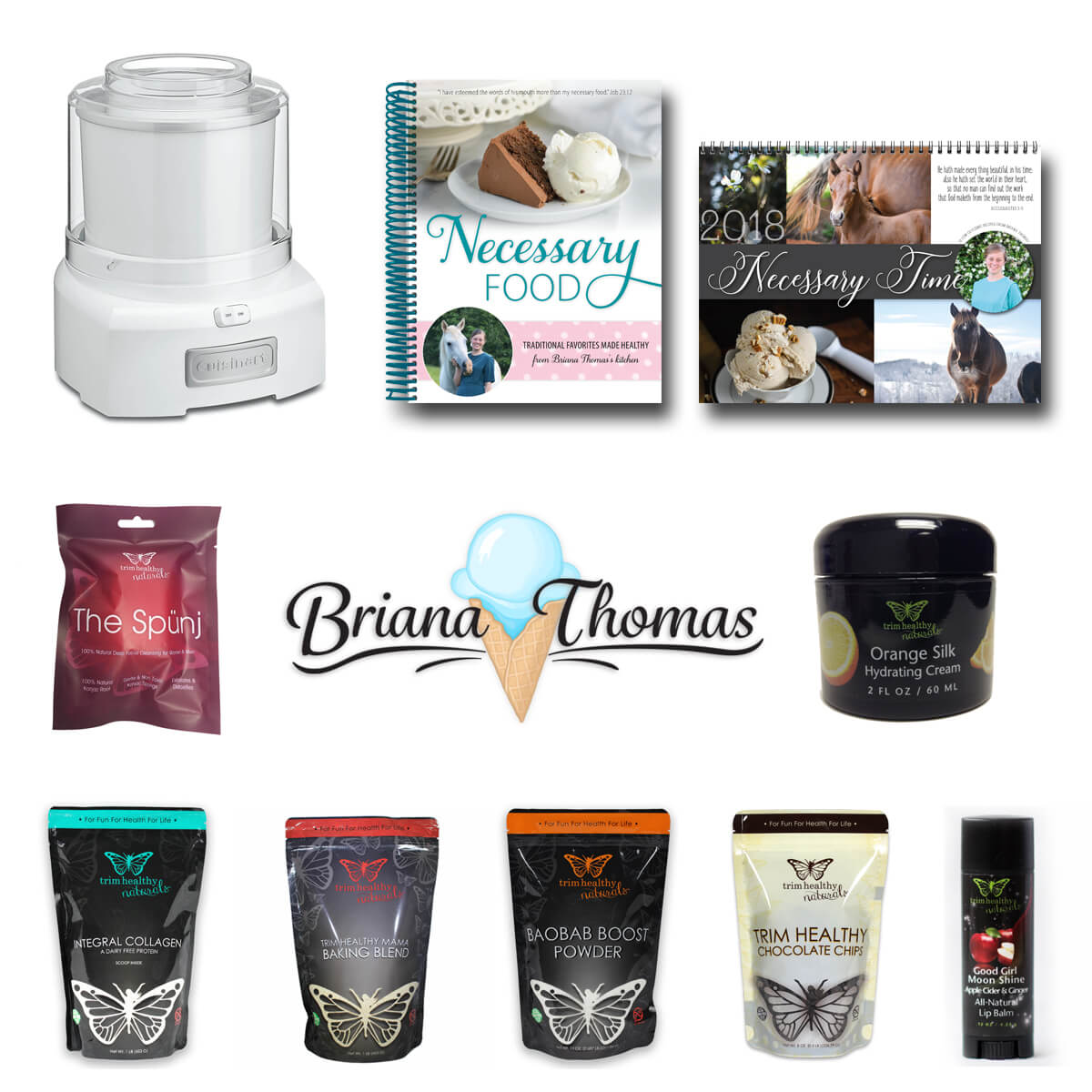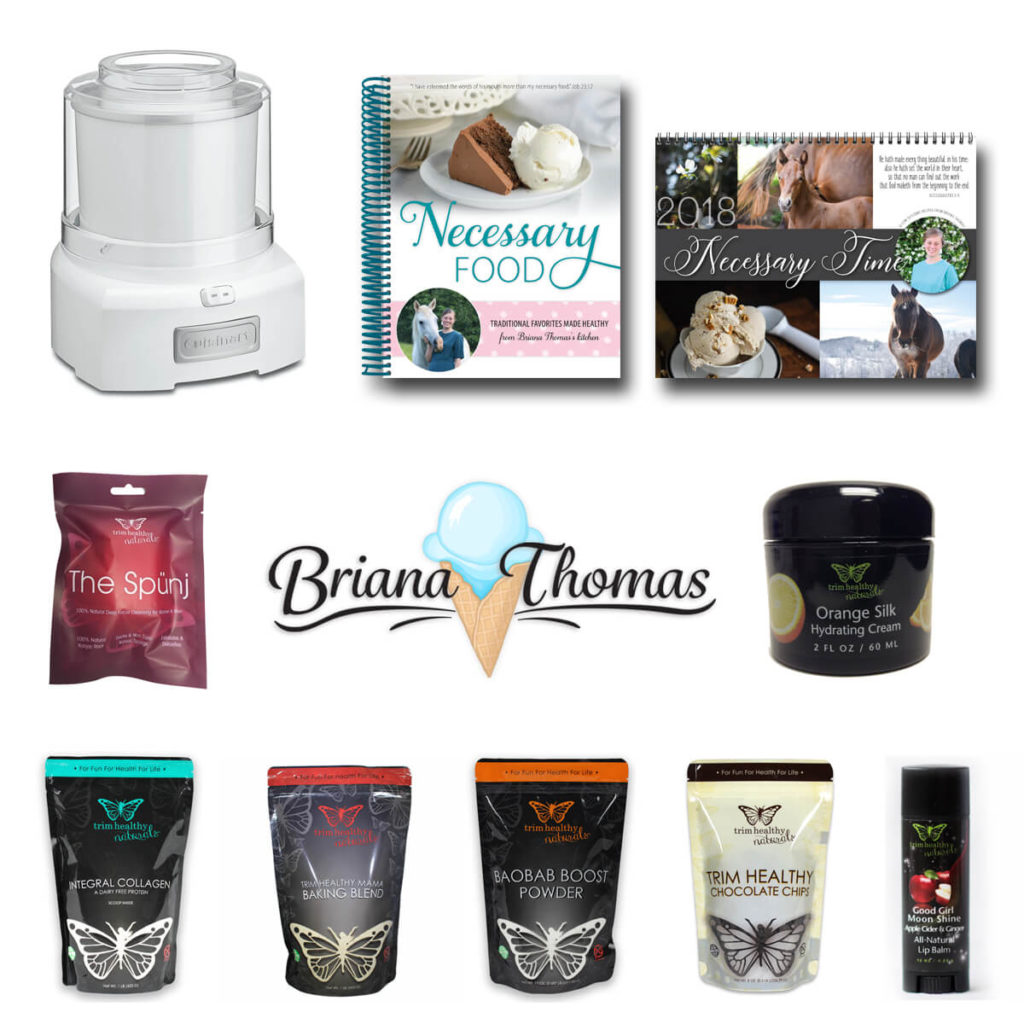 Young blogger Briana Thomas has a passion for quick, easy, and healthy versions of her family's favorite recipes…and ice cream! Between creating and blogging recipes, taking pictures, enjoying the great outdoors, singing, and working on her second cookbook, she stays busy and enjoys writing about her exploits and dreaming up new projects. Click here to visit Briana's giveaway!
Grace-Filled Homemaking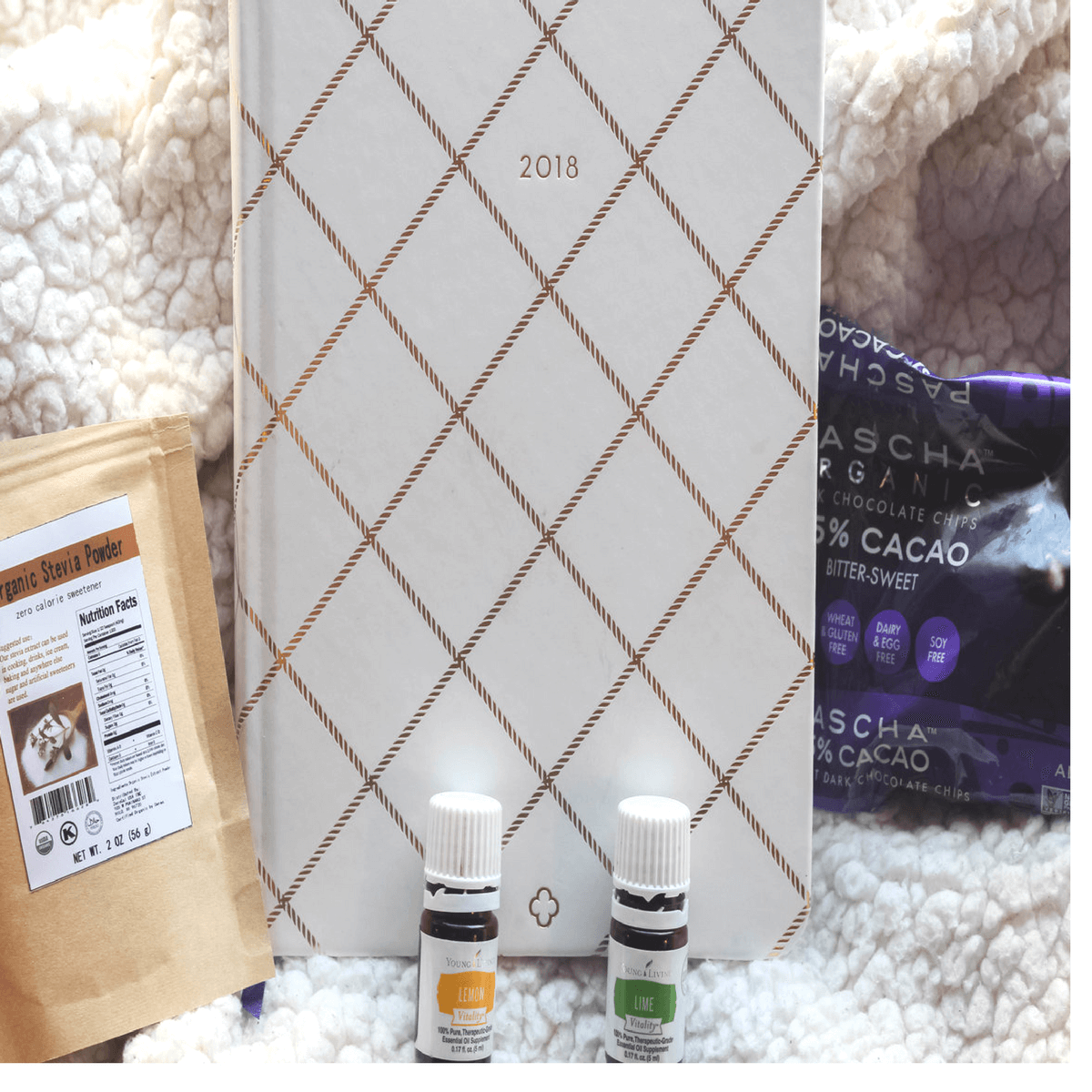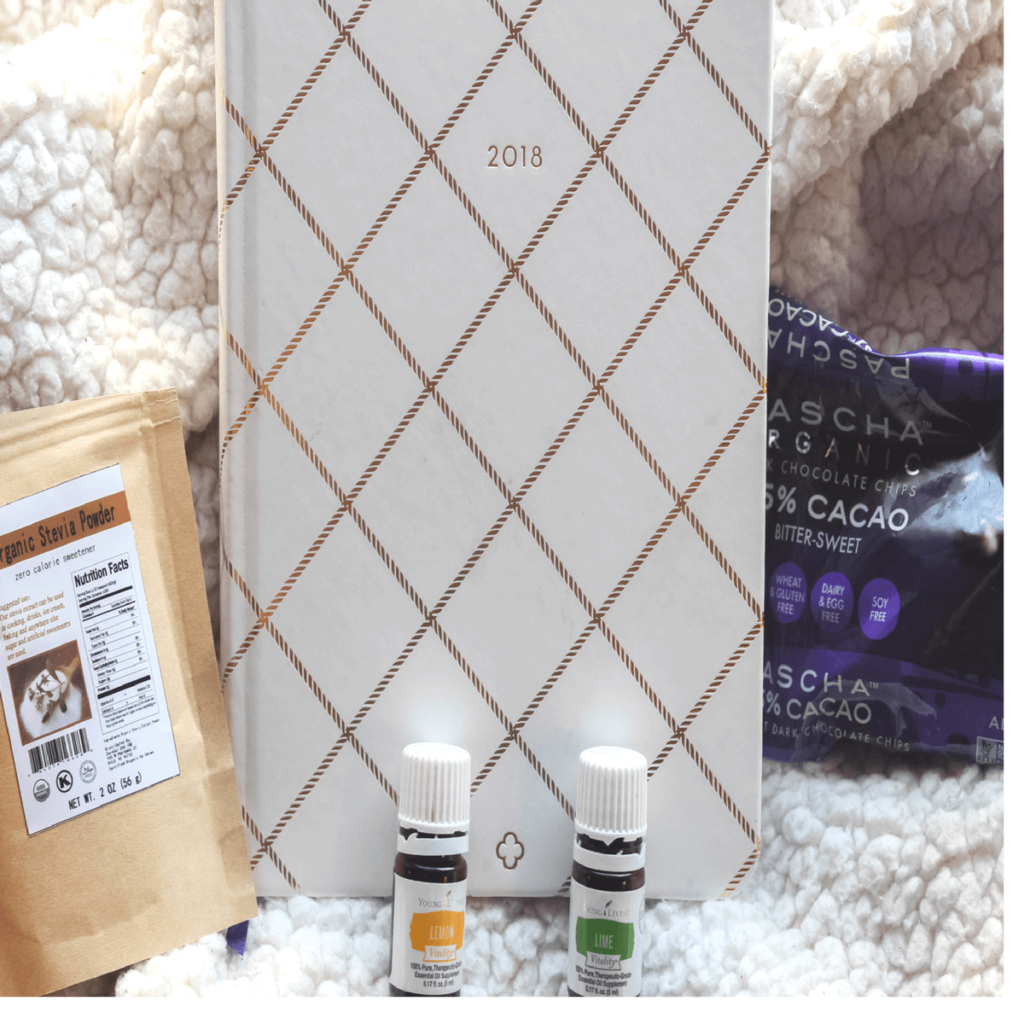 Cate from Grace-Filled Homemaking is a wife and Mama to two little men. She serves up delicious, family-friendly Trim Healthy Mama recipes along with a dose of faith-based encouragement, homemaking tips, budget-friendly menu plans and more! Her goal is to help you create a healthy home that's full of God's grace. Click here to visit Cate's giveaway!
Joyful Jane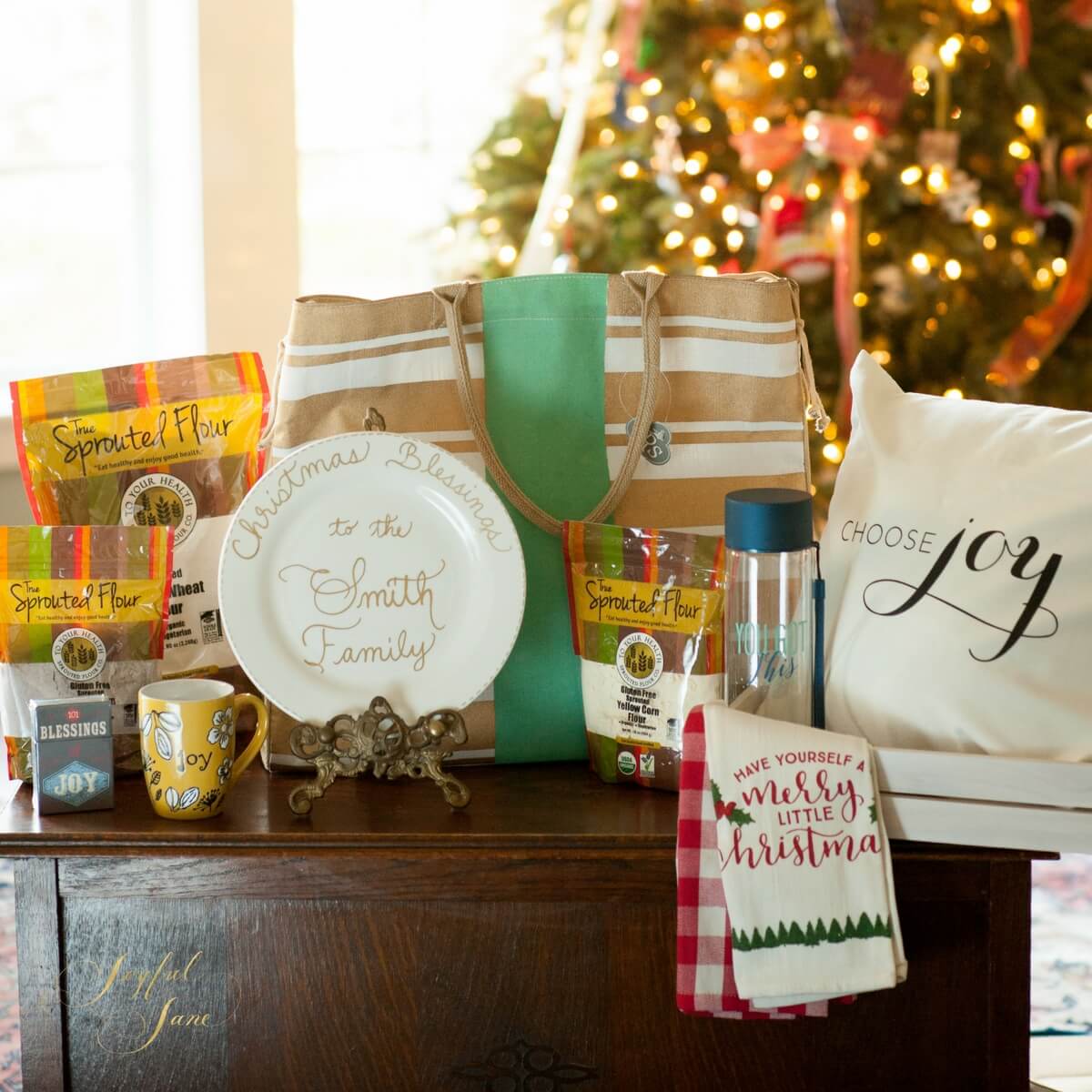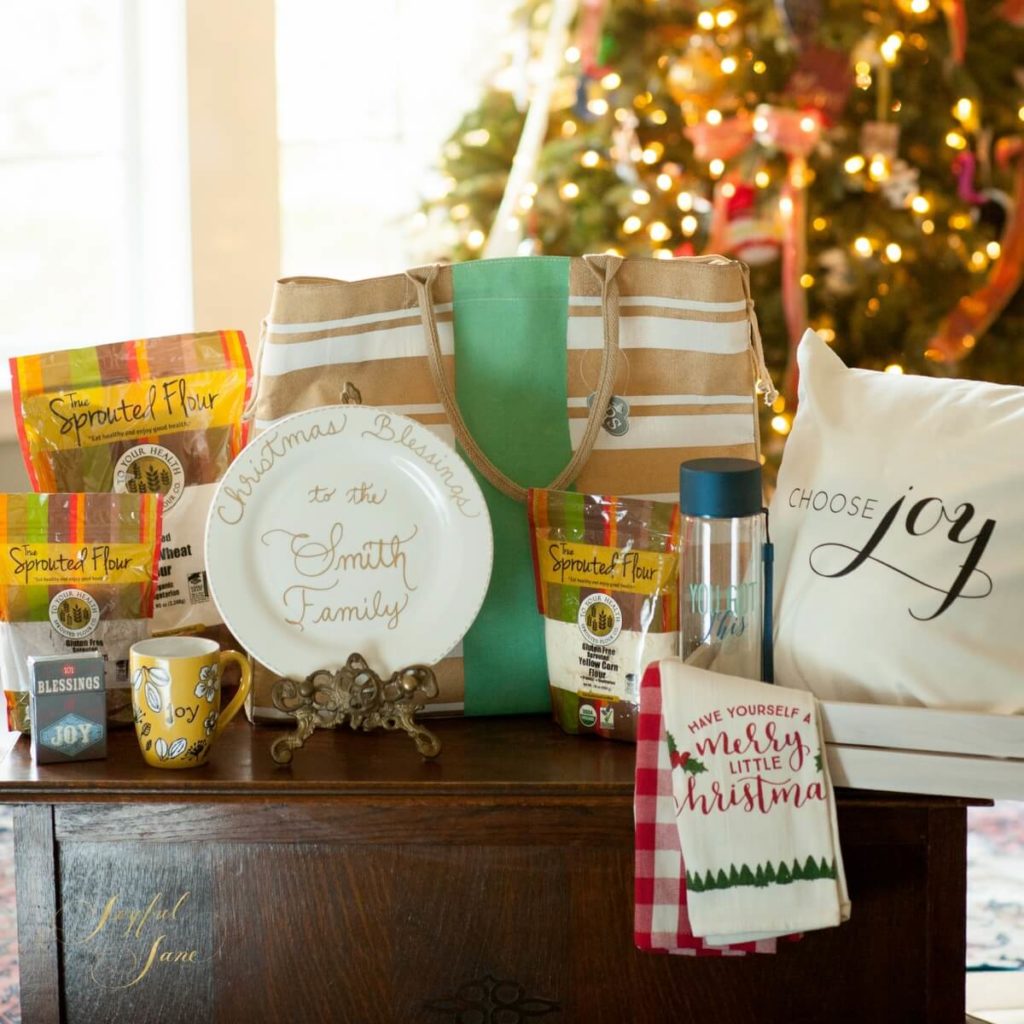 Come meet Kristen at Joyful Jane and find a wide array of encouragement, healthy recipes, and lovely things! Kristen is a homeschooling mama of 8 children and she focuses on finding JOY along the way of life. She loves to share encouragement in the areas of being a wife and mother, eating and creating healthy food for our families, homeschooling and family life tips, calligraphy scriptures, personalized items, inspirational photography, organizing tips, home décor and more! Hop on over to say "Hi" and enter our HUGE Christmas giveaway which includes our favorite sprouted flours, a personalized monogrammed bag, Choose Joy pillow, personalized Christmas plate, mug, kitchen towels, and much much more! While you are there, grab some of our FREE resources, including the gift of our hand-painted Calligraphy Scripture Print! Click here to visit Kristen's giveaway!
My Montana Kitchen

Welcome to My Montana Kitchen! I live in Western Montana and I love creating new and healthy recipes to share with my readers! Many of my recipes are low carb, some are healthy carbs, and all are sugar free and Trim Healthy Mama Friendly! Click here to enter Sarah's giveaway!
My Table of Three

Keri over at My Table of Three works to create new recipes and adapt old family favorites into dishes that are gluten-free, sugar-free and compatible with the Trim Healthy Mama lifestyle. She enjoys sharing her THM weight loss journey and meal prep over on her YouTube Channel. Keri is giving away a $25 Gift Certificate to Swanson Vitamins where she loves to pick up some of her favorite THM products. Click here to enter Keri's giveaway!
Nana's Little Kitchen

Nana's Little Kitchen is serving up solid THM Friendly Southern dishes to help you on your Trim Healthy Mama journey. Teresia is sharing classic recipes that are satisfying, delicious, and nutritious to help you weave this fantastic diet plan into the fabric of a healthy life. Click here to enter Teresia's giveaway! and a chance to win a $75 Amazon gift certificate.
Wonderfully Made and Dearly Loved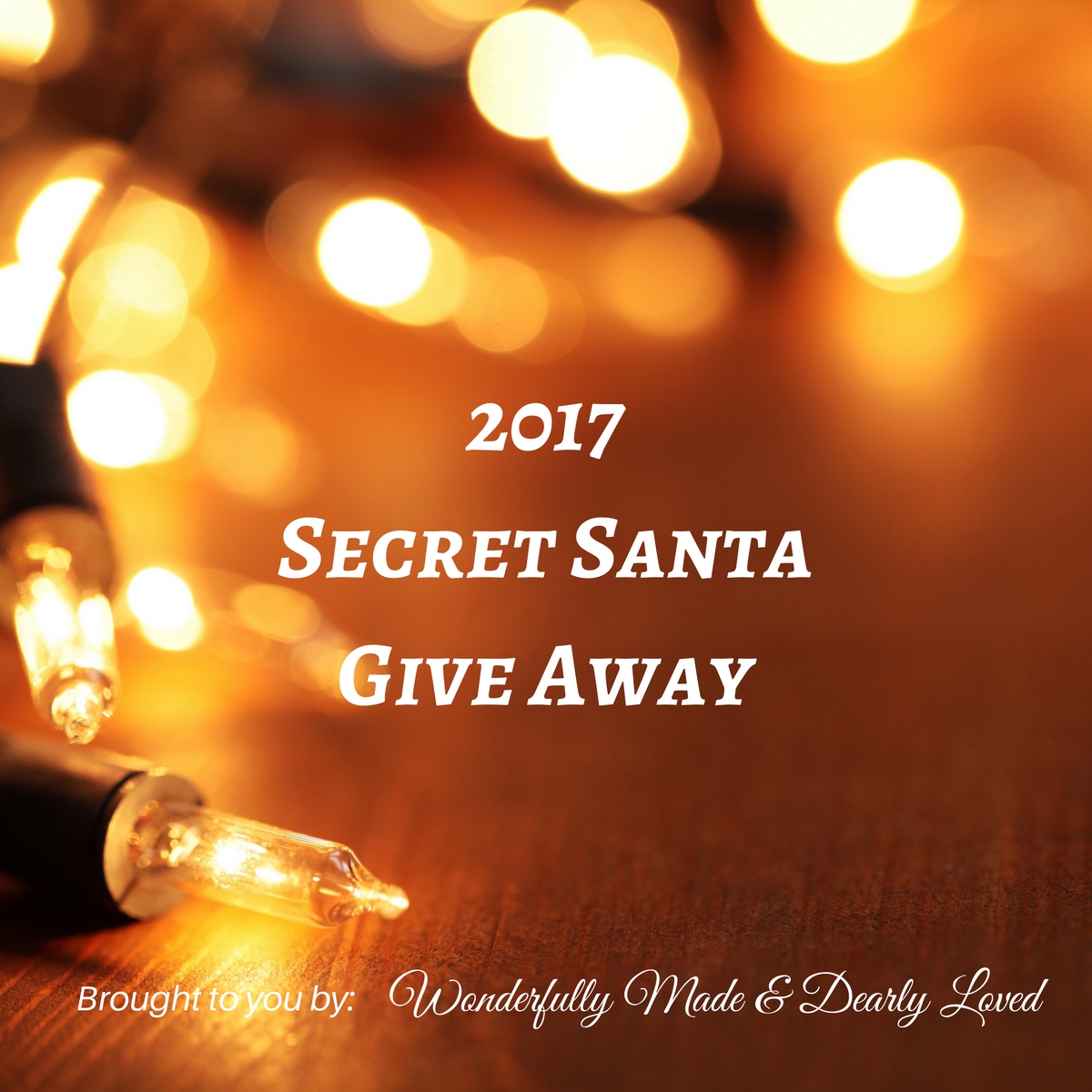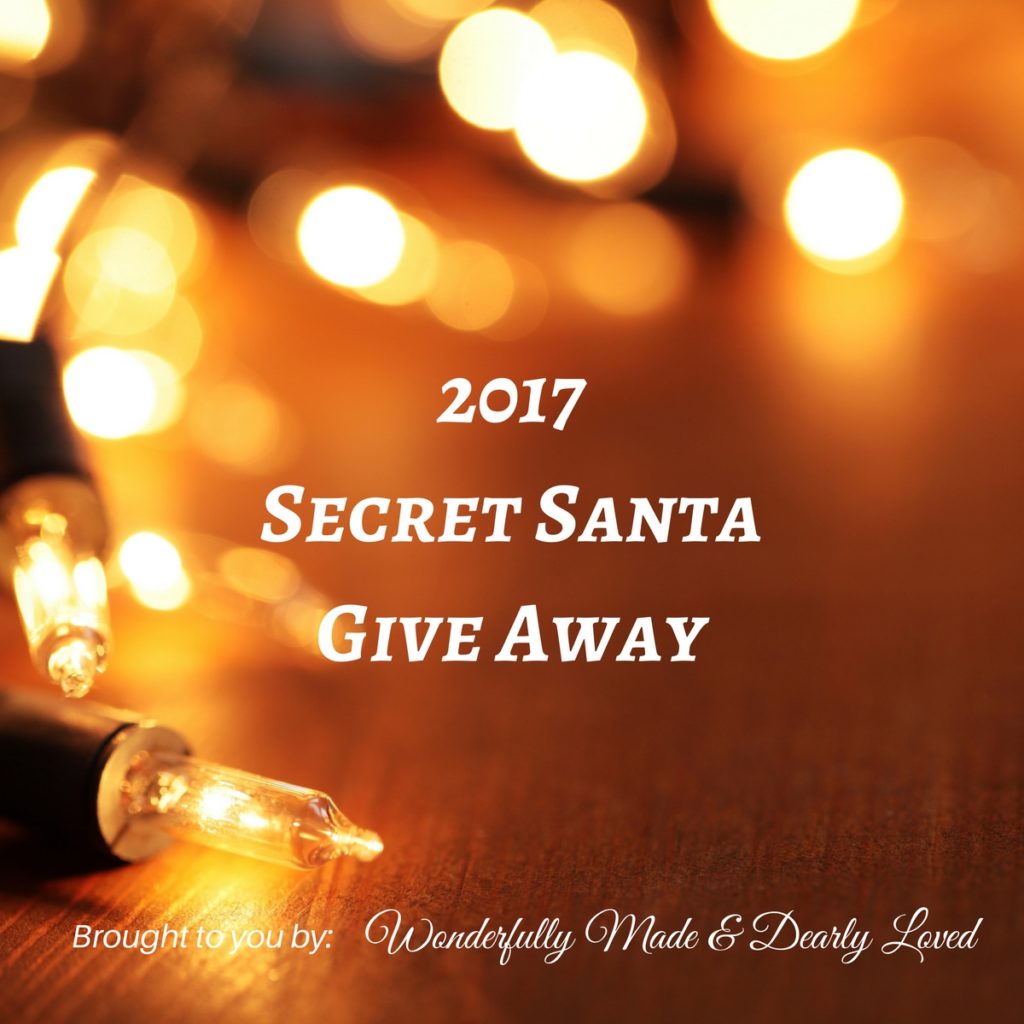 I'm Judy and I blog over at Wonderfully Made & Dearly Loved. I've followed Trim Healthy Mama for a few years now and continue to share smaller family size recipes (we are empty nesters) while controlling my diabetes. I love to bake and create our family favorites with experience in using alternative ingredients that spans about 40 years. And I love my Instant Pot! Click here to enter Judy's giveaway!
ENTER BELOW TO WIN MY END-OF-THE-YEAR REFLECTION GIFT PACK!
Terms & Conditions: No purchase necessary. Giveaway ends on 12/21/17 at 12:00 AM EST and is open to USA entrants. A random winner will be chosen and notified via email. If the winner does not respond within 48 hours of notification, a new winner will be chosen at random. The prize will be directly mailed to the winner. This giveaway is sponsored solely by Oh Sweet Mercy.