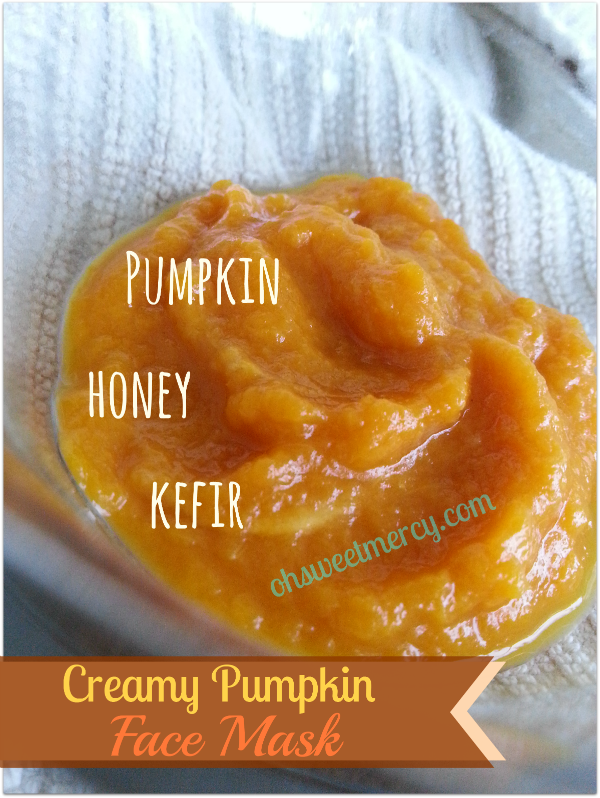 This weeks' Make it Myself Monday post was about making your own Pumpkin Puree. My daughter wondered if there was anything we could do with the "guts", and since I wanted to use as much of the pumpkin as possible I was thrilled that she researched and found some great ideas, such as a Pumpkin Facial Mask! I just used cooked "guts" that I pureed.
Pumpkins pack a lot of great nutrition and health benefits, such as vitamin A and antioxidants like leutin and carotenes. You can pay a lot of money for facial care products with antioxidants, but you're also probably getting a bunch of ingredients that sound like they belong in a science experiment – not what you want on your face!
Why pay a lot of money for something you can easily, and frugally, make at home? In fact, this Creamy Pumpkin Face Mask is so delicious, you can eat whatever you don't put on your face for breakfast while you wait to rinse it off! I came up with this recipe using ingredients I had on hand.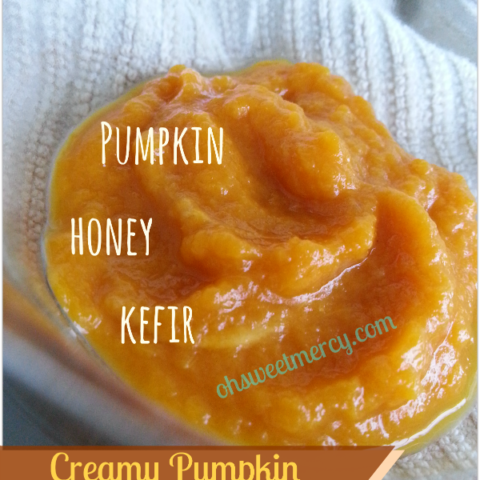 Creamy Pumpkin Face Mask
Prep Time: 2 minutes
Total Time: 2 minutes
Easy, three ingredient face mask containing antioxidants naturally found in pumpkins. Save money, treat yourself to healthy beauty!
Ingredients
2 Tbs organic pumpkin puree
1/2-1 tsp raw, local honey
1/2-1 tsp dairy kefir or milk
Instructions
Combine ingredients.
Apply to face and let remain on skin for 15 minutes.
Rinse off with lukewarm water.
Enjoy your healthy glow!
STORE ANY UNUSED CREAMY PUMPKIN FACE MASK IN THE REFRIGERATOR.
Notes
"Cook" time is how long it stays on your face!
I try to use all of the pumpkin I can, so after I make pumpkin stock from the "guts" (stringy membranes), I puree them in my blender and use the puree for this recipe.
You can use regular canned pumpkin, but the very best is to use organic pumpkin that you've roasted and pureed yourself.
I used kefir, but regular milk is ok too. It even tastes good! Can you say that about your normal face mask?
Nutrition Information:
Amount Per Serving:
Calories: 0
Cholesterol: 0mg
Sodium: 0mg
Carbohydrates: 0g
Fiber: 0g
Sugar: 0g
Protein: 0g
Being a very texture-y kind of person, I was concerned that it might feel completely gross. It actually felt very soothing…the ingredients were cold from the fridge and I didn't take the time to let them come to room temperature. It didn't run or drip off my face, either. But if you get it too thin that might be a problem for you.
I was also concerned that my face would be orange-y. But, after rinsing it off, my skin was smooth and there was no orange tint. It also seemed like some of the fine lines I have around my eyes were less noticeable. That may be wishful thinking of course, but I was happy with the outcome.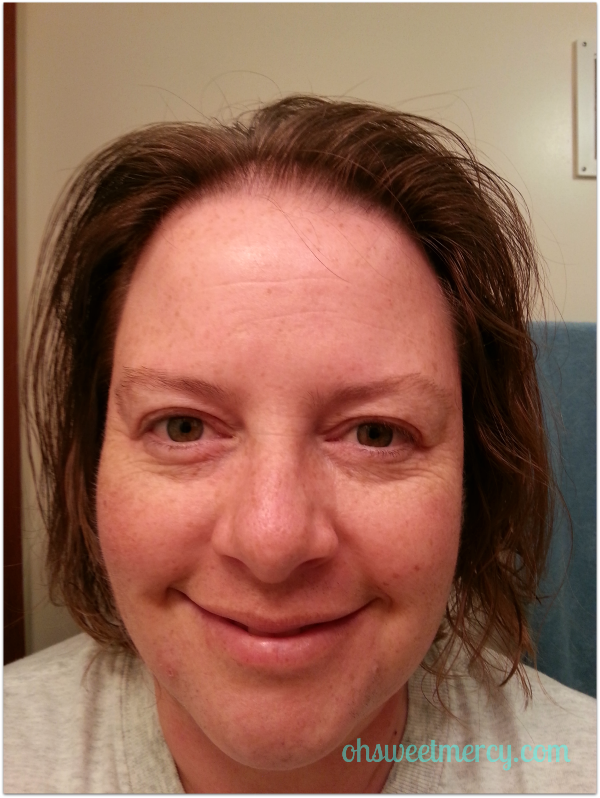 I probably should have PhotoShopped myself looking all fabulous and put-together…but well, this is me today. I've got too much to do to fool around with hairdos and makeup! I wanted you to see that my face wasn't orange.
Do you make your own beauty products? I'd love it if you'd share below!