---
Making your own spice and seasoning mixes is super easy. And if you're following the Trim Healthy Mama plan, it's also smart. Many store-bought products often contain off plan ingredients such as sugars, starches, and unhealthy additives. This easy, homemade gingerbread spice mix has only 3 simple ingredients that you probably have in your spice cabinet right now! It's perfect for fall and winter treat making.
---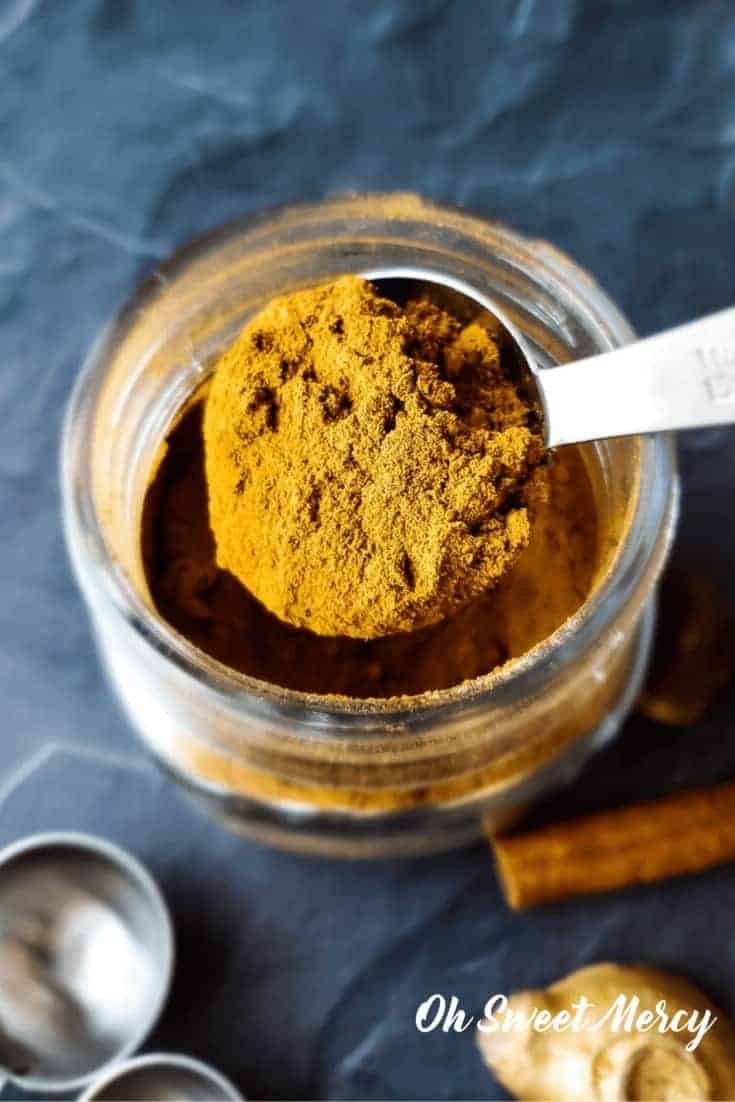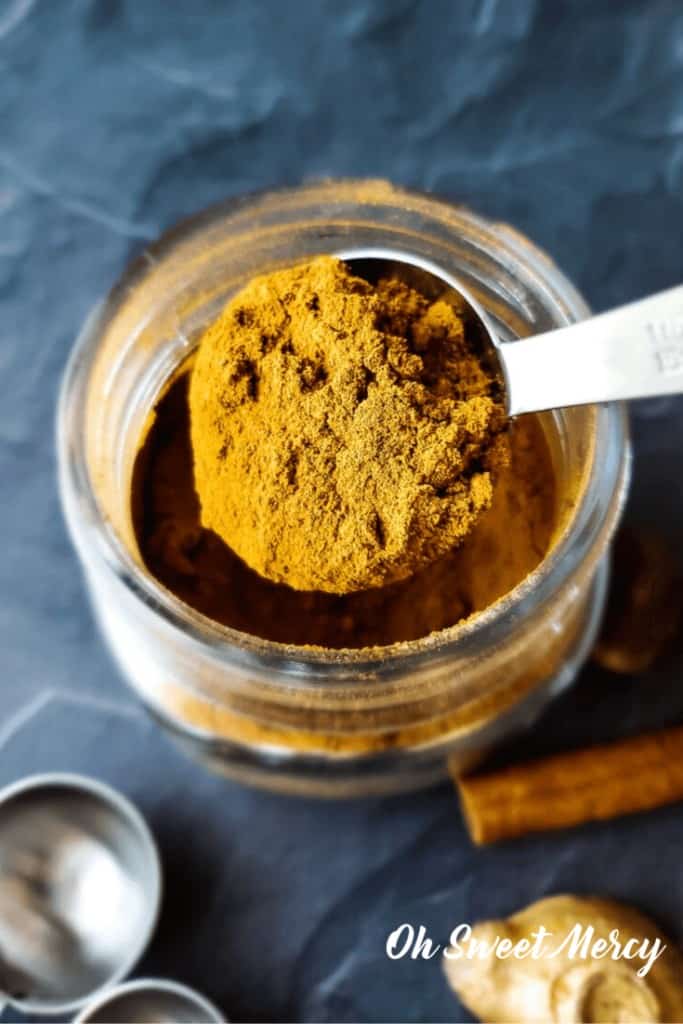 When developing my low carb No Bake Pumpkin Pie with Gingersnap Crust I needed some gingerbread spice. I originally was going to name it No Bake Pumpkin Pie With Gingerbread Crust but Mister said the crust tasted like gingersnaps.
Which makes far more sense for a pie recipe, right?
Either way, this easy 3 ingredient homemade gingerbread spice mix was born out of necessity.
It's super easy to mix up and I'm sure you probably have all the ingredients on hand. Unless you're out of one or more of them, of course.
The point is, there's nothing fancy in this mix. There's also nothing artificial, toxic, or sugary!
That makes this easy spice blend recipe perfect for Trim Healthy Mama baked goods, candies, hot beverages, and more.
Making your own spice blends also usually saves you money. And when you know how to make your own you don't have to run to the store when you realize at the last minute that you're out of a spice mix or seasoning blend.
How To Make Homemade Gingerbread Spice Mix.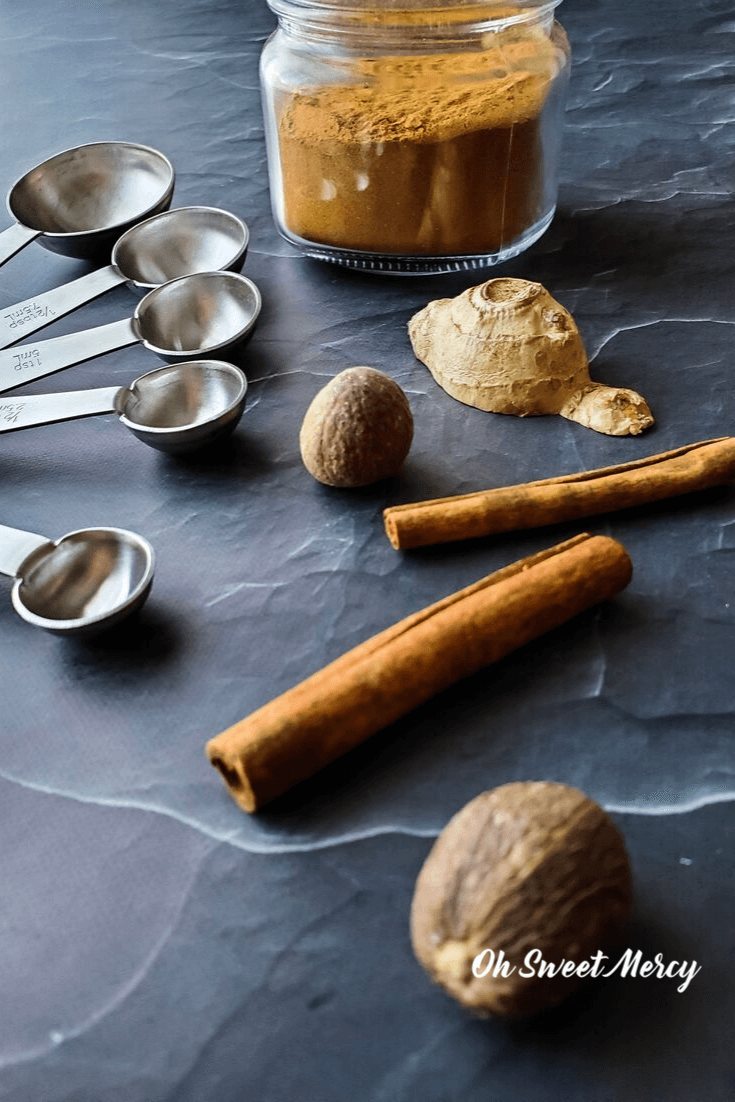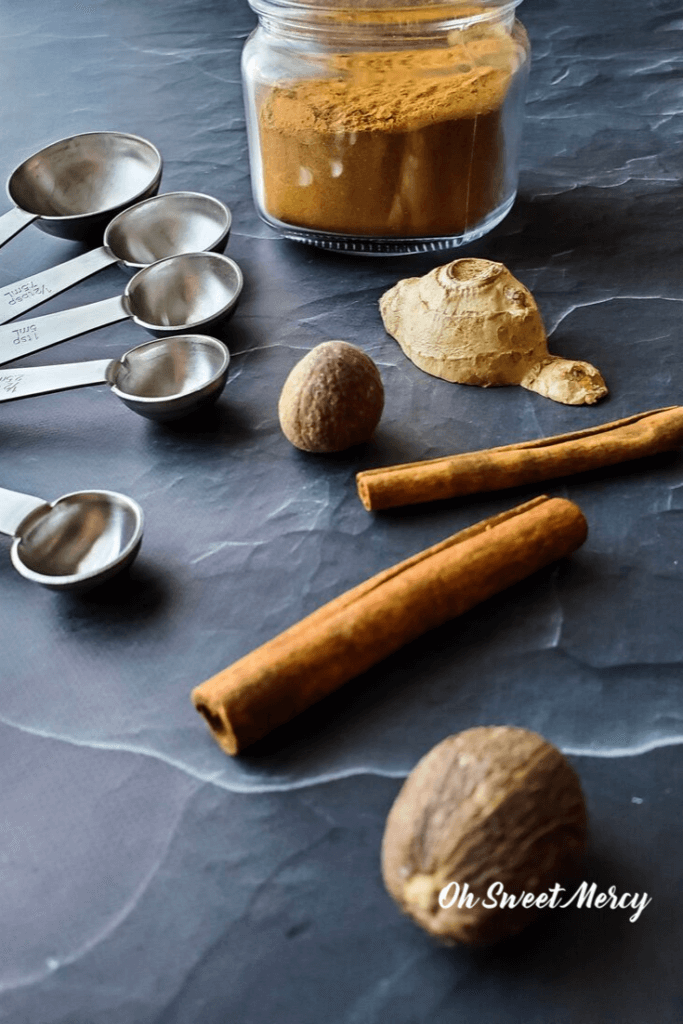 This homemade gingerbread spice mix takes all of 3 minutes (or less) to make. Unless your cupboards are a mess and you can't find all the spices.
Not that I'd know anything about that. <cough>
Just get your 3 spices out – cinnamon, ginger, and nutmeg.
Measure the spices into a small mason jar or spice container. I love this set with chalkboard labels!
Stir the spices together until completely mixed. Alternatively, put the lid on the jar and give it a good shake.
How To Use It.
Use this gingerbread spice mix anywhere a recipe calls for gingerbread spice. Also…
See how easy and versatile it is? Now you're prepared for cold weather season and all the cozy baking, sipping, and snacking of gingerbread-y treats.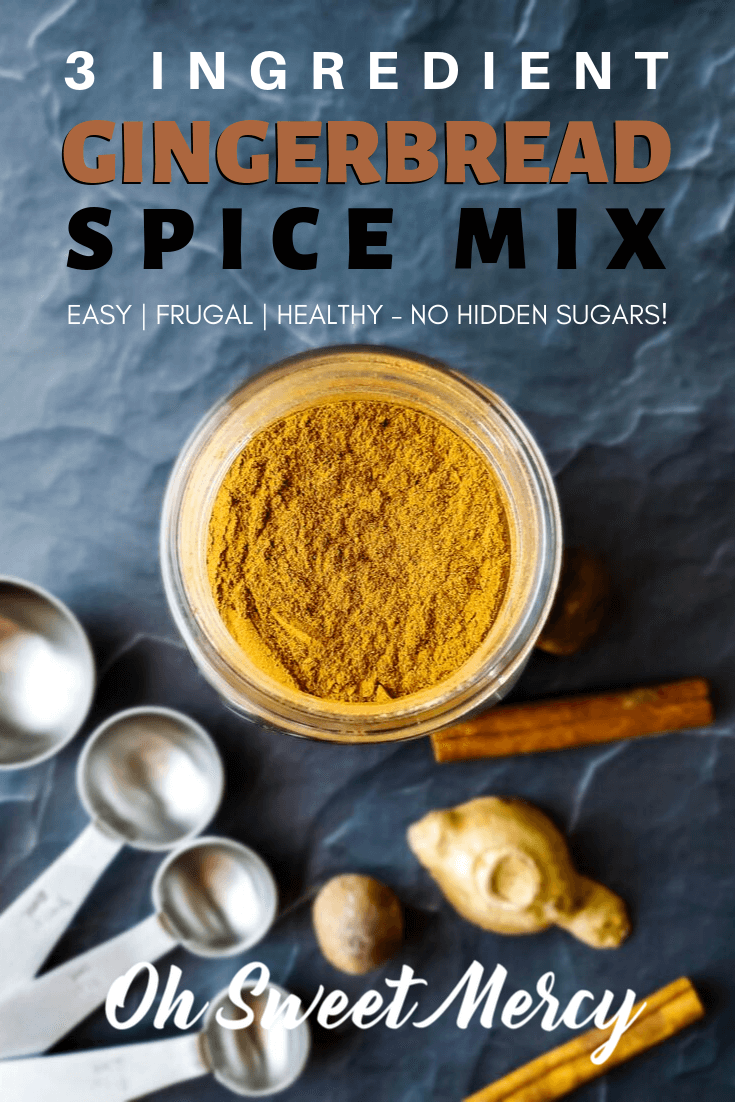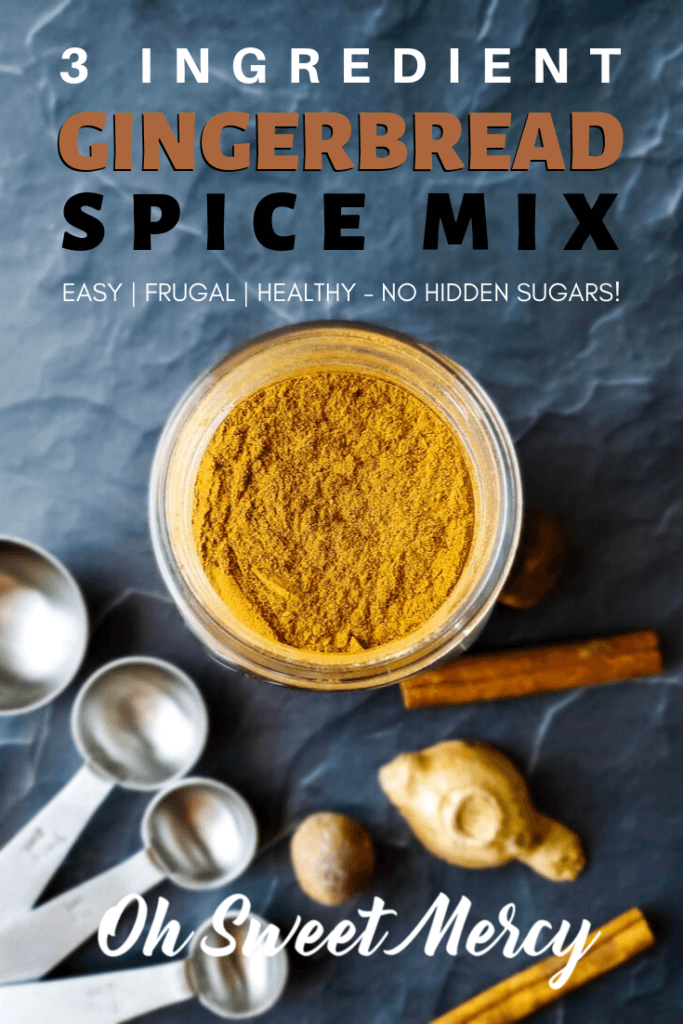 What Will You Make With This Easy 3 Ingredient Gingerbread Spice Mix?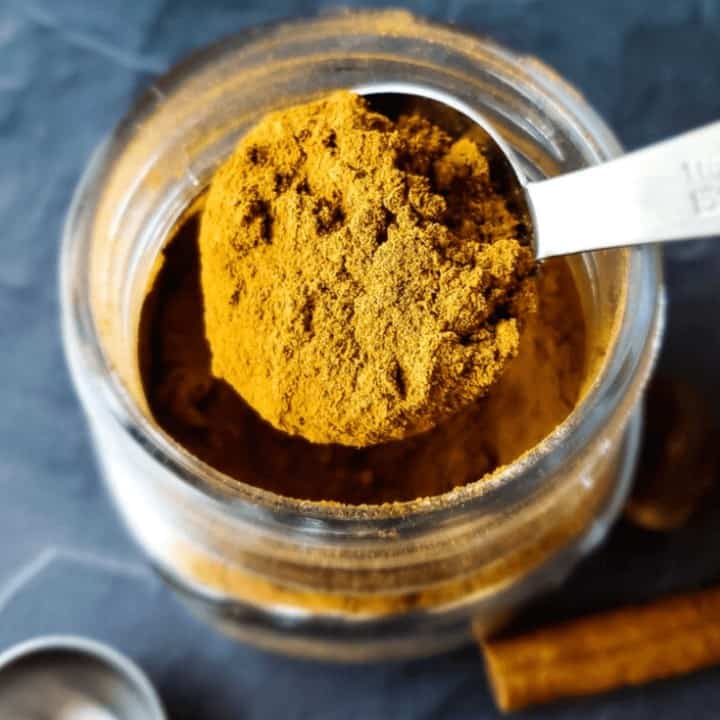 Easy 3 Ingredient Gingerbread Spice Mix
Yield: 5 tablespoons
Prep Time: 3 minutes
Total Time: 3 minutes
Super easy, frugal, and healthy, this homemade gingerbread spice mix takes just 3 simple ingredients you probably have on hand. Perfect for all your fall and winter treat making!
Instructions
Measure spices into a small mason jar or spice container.
Stir to mix well OR put the lid on the container and shake well.
Use anywhere gingerbread spice is called for in a recipe.
Recommended Products
As an Amazon Associate and member of other affiliate programs, I earn from qualifying purchases.