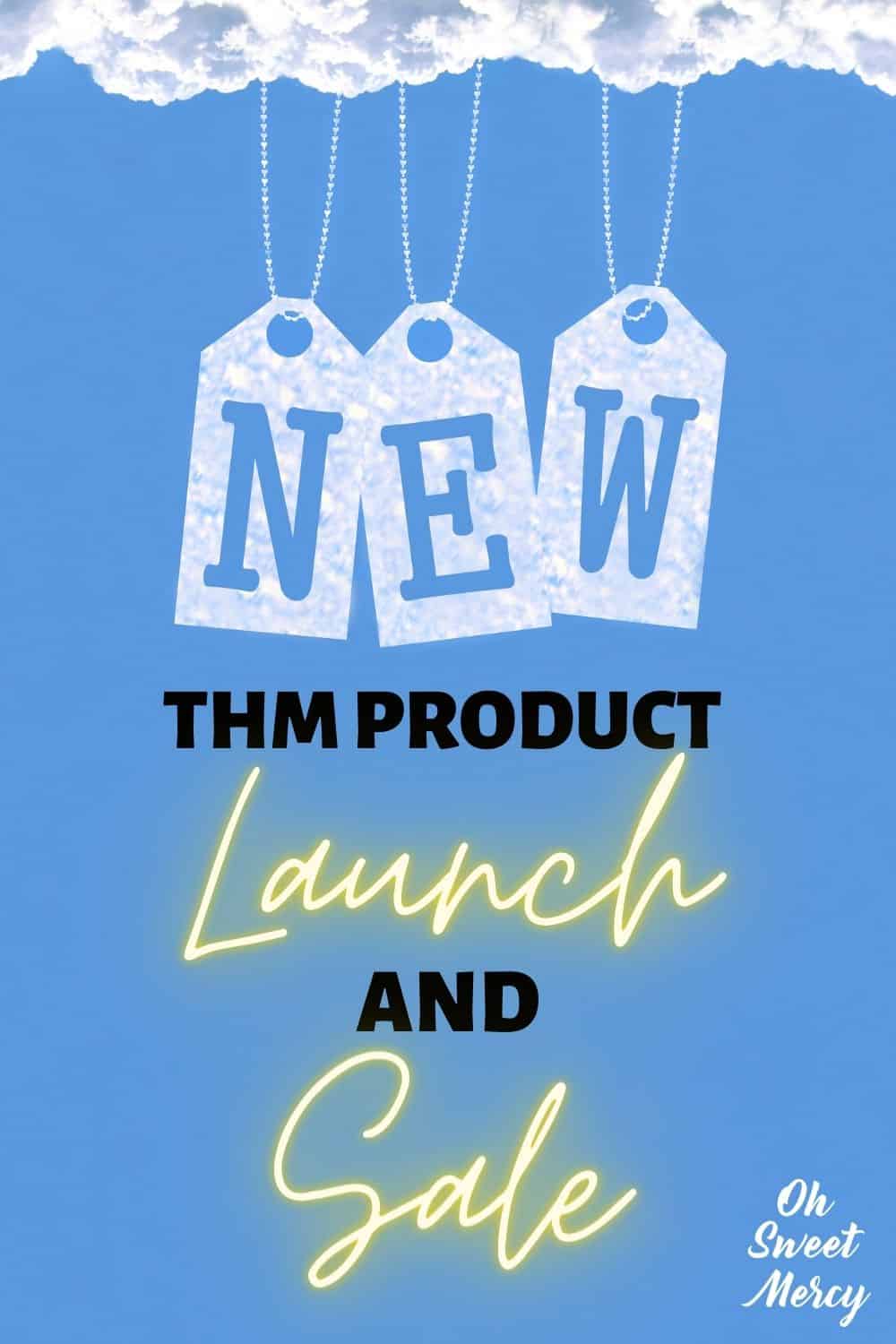 In case you haven't heard, there's another THM sale starting tomorrow – Tuesday September 7, 2021! I'm super excited about this one since they're launching their Creamy Dreamy Plant Protein!
If you're excited about natural, non-toxic make up you'll want to get in on this sale for sure. They're also launching the next product in their MADE make up line – foundation.
Oh, and get excited about this too: chocolate chips are back! They're my favorite since they don't contain any ingredients like inulin that can cause gut upset. So if other sugar free chocolate chips and your gut don't get along, give these a try.
While I don't have links to the new products yet, my THM affiliate link will get you to the store. Or, I've got a few specific links below if you prefer.
As always, I appreciate when you use my affiliate link as it helps keep things going here at OSM so I can provide you with free recipes and encouragement! But if you prefer not to use an affiliate link, no hard feelings. Just scroll to the end of the post for the non-affiliated link.
Are you excited about the new protein powder? Or the make up? I'd love to know!
Creamy Dreamy Plant Protein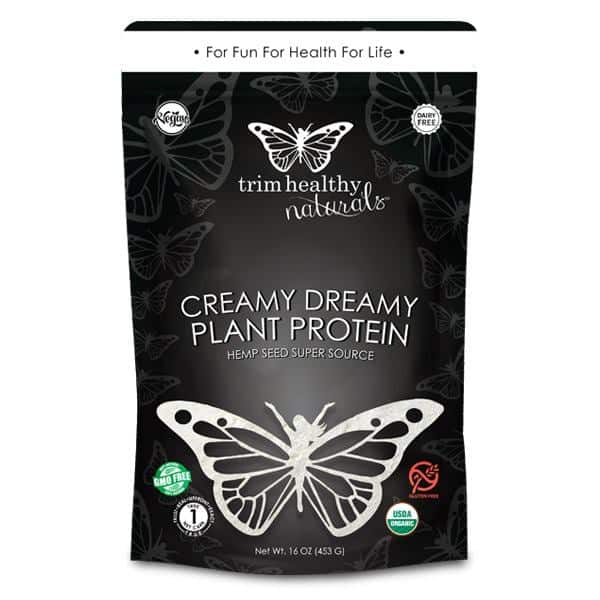 I'm super excited to try this! I've been using plant-based protein powders in my Chocolate Blueberry Smoothie (aka The Breakfast Smoothie) and most of them have been…underwhelming.
Are you curious about using hemp protein? Many are and Pearl has answered a few questions about this new product:
Could it replace the whey protein in a Trimmy? I hadn't tried that before. So I just did. That pic is the result. Worked beautifully. This was a short cut FP Trimmy I made. 1 mug of coffee, 1 tsp MCT oil, 3 Tbs Cashew milk. Put in blender… while blending add 2 tsp of the Creamy Dreamy Protein. I am out of collagen… need to run up to the cafe tomorrow to get some otherwise I might have added a tsp of that too for a nice combo of proteins but you don't have to. You could add sweetener if you desire.

Could you use it while nursing or pregnant? Absolutely.

Does it have a certain taste or smell? No it is neutral… doesn't really taste like anything. Definitely not hempy tasting even though it is derived from hemp hearts.

Can you use it in place of whey protein in smoothies? Yup. I still like to use some whey protein here and there as it has different benefits but this has become my fave… especially since menopause where I have become dairy light. It is not chalky in smoothies… it is very smooth.

How much will it be? $24.99 for a pound.

What is the serving size? 3 Tbs. and that equals 15 grams of protein. You can use an extra Tbs to get to 20 if you feel you need it. I actually do great on about 2 Tbs in my oatmeal in the morning. But you can go higher if you prefer. YOu can just use as little or as much as you feel you need and what works for you.

Is it Gluten free? Absolutely. It is gluten, sugar, sugar, dairy and fat free. It is also highly antiinflammatory.

THM Facebook Group Post (must be a member to view)
MADE Foundation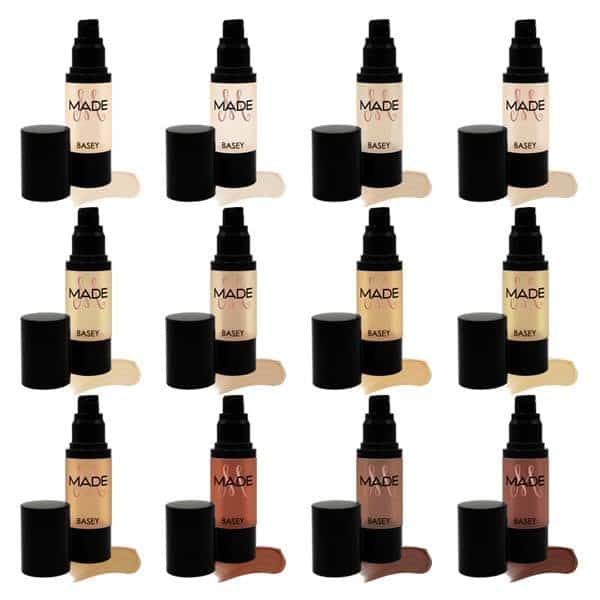 MADE is a new line of make up that's Healthy Makeup MADE to: Get the toxins out; allow nature in.
MADE is free from… fillers, harmful chemicals, parabens, and is completely non-toxic. All ingredients are hand-selected and the formulas are consciously crafted to ensure that this healthy makeup line is as pure and healthy for your skin as our food line is to your waistline. But we're not just about omitting junk, we're about adding healing earth components. MADE contains anti-inflammatory ingredients such as Aloe Vera, Grape Seed Oil, Essential Oils, and are also rich in natural botanicals like Candelilla and Calendula. These organic and mineral-based ingredients not only bring quality pigments and long-lasting, all-day wear… but they are a boon to your overall health, MADE with the purest of ingredients.

MADE Luxury Set
While I personally don't wear any make up anymore I've seen many photos of ladies wearing these products and it looks lovely!
One reason I quit wearing make up is the toxins that are in conventional products. But honestly, most of the reason was I just hated putting it on, taking it off, and spending money on it so I decided not to anymore.
No regrets! But if you love make up and have been wishing for something natural, non-toxic, and even healing to the skin definitely check this out!
Chocolate Chips Are Back!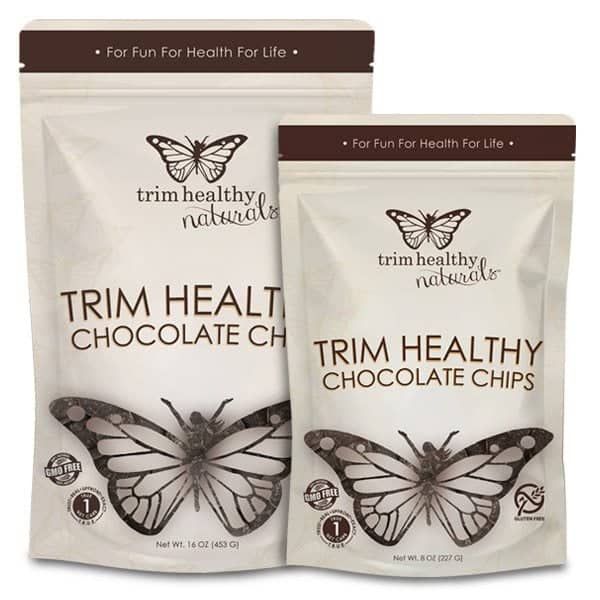 These little gems have been out of stock for quite a while but now they're back! I don't have a product link yet but if you click on this one, to their Food Products category, they should be there when the sale starts.
I used these to make my Special Occasion Chocolate Chip Parfaits, so yummy!
What Else Is On Sale? When Does It Start?
Pearl mentioned Baking Blend, other flours, and their hemp products so be sure to check in some time after midnight and see what's on sale! As with all their sales, they start some time after midnight and run for around 48 hours!
I'm so glad I waited to order, I'm putting together a THM gift basket for a silent auction during our Feast of Tabernacles week with our fellowship. That means ordering a few special things to bless some lucky person!
I can't wait for that, too!
If you'd rather use a non-affiliated link: https://store.trimhealthymama.com/