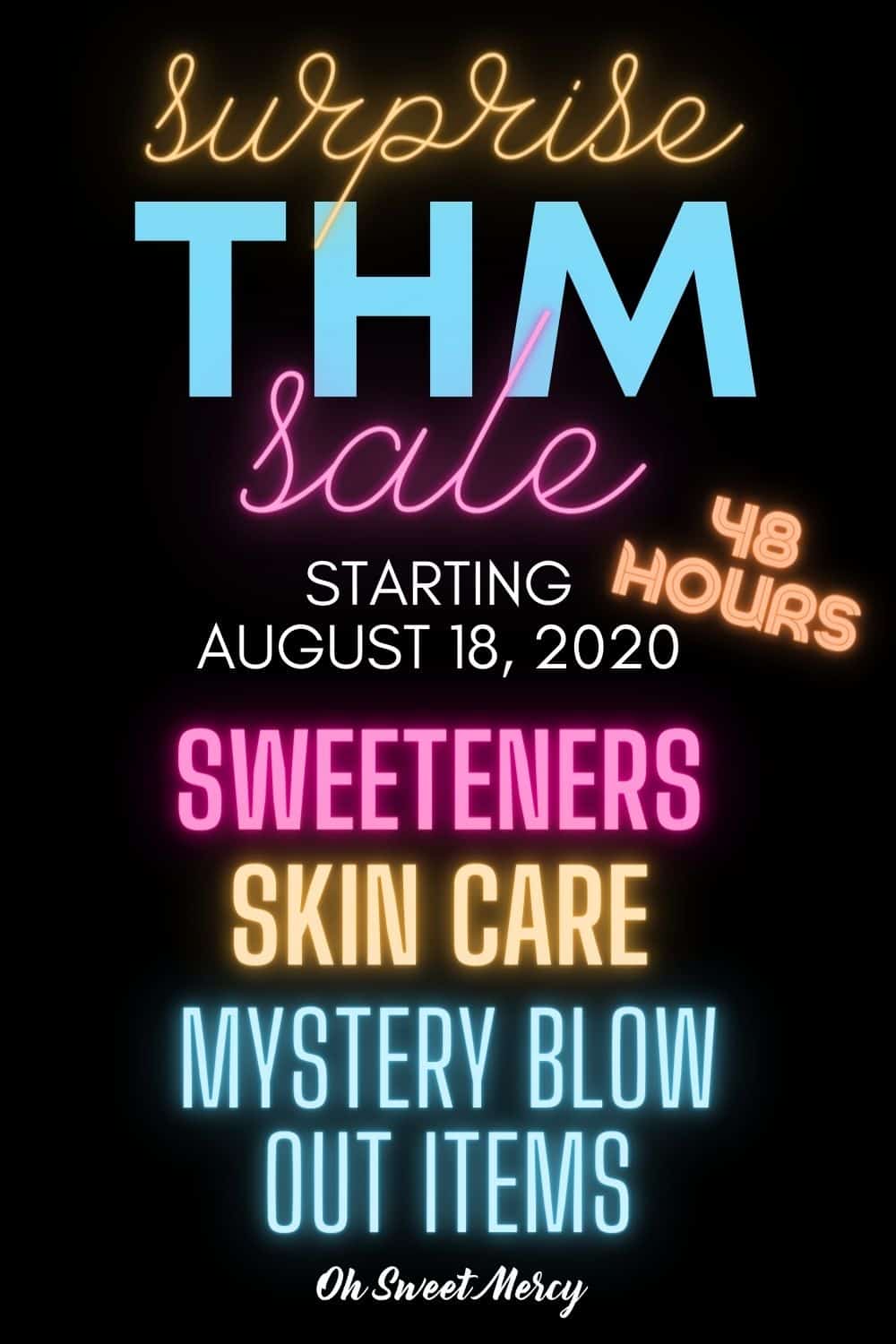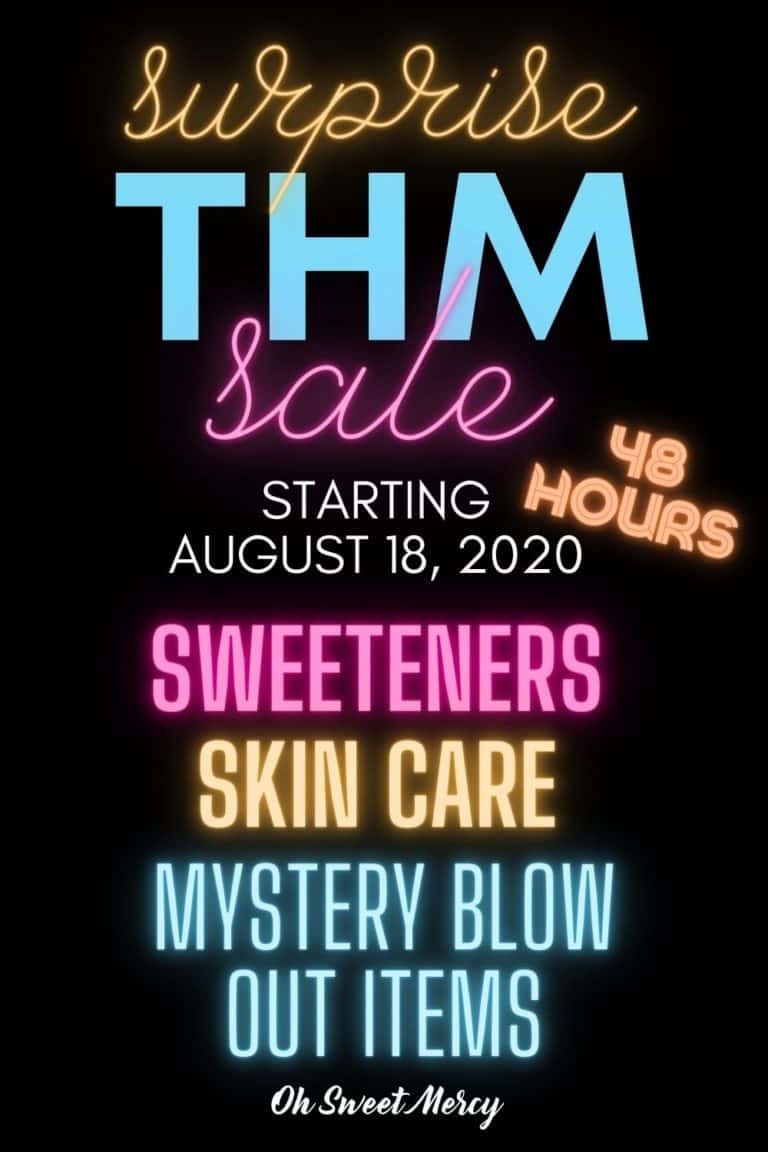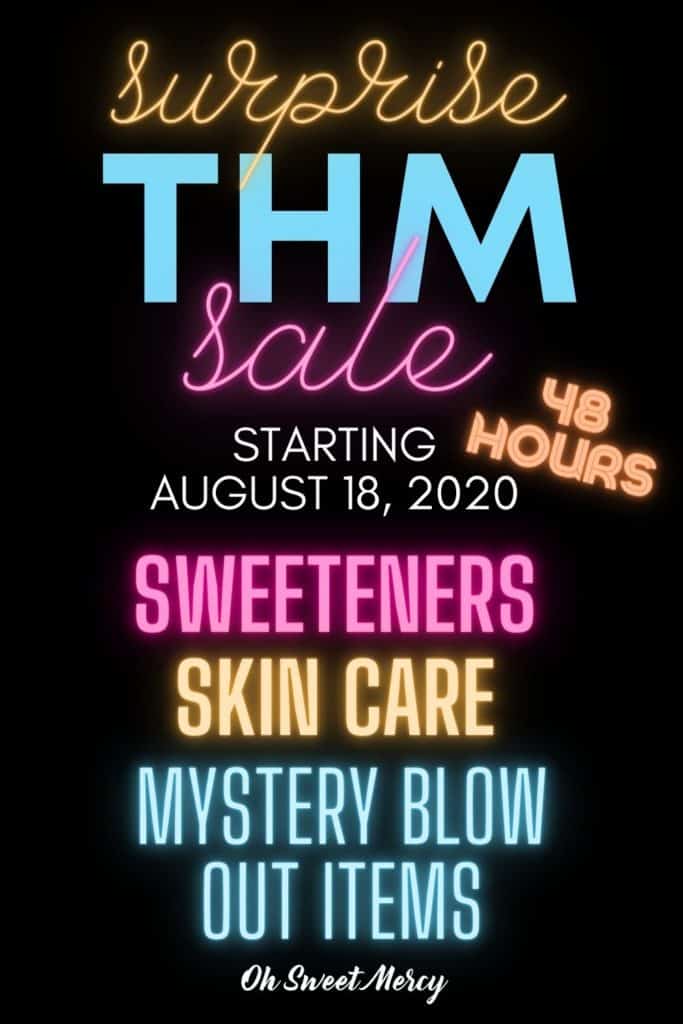 Just a couple weeks ago there was a THM Mega sale and word was that was the last big sale for a while.
However, they didn't say anything about little sales! Just got word this afternoon that tomorrow, Tuesday, August 18, will be another 48 hour sale.
Here's what Pearl said:
Sweetener and skin care sale tomorrow! Plus some blow out items. Fountain cream at a fantastic price… oh and we have not been able to put Gentle Sweet in a sale for a long time because we simply have not been able to keep enough stock to meet demand. I convinced our finance and inventory team to shove it in the sale tomorrow no matter what… because I know that's what you guys would want. If we run out then we run out but I'm hoping we hold for the duration of the sale at least. Enjoy! (Oh… and John (you know him from the Poddy) told me to tell you not to expect the sale to go live at exactly midnight central time… we can't be fully sure of what time it will go out but early hours of Tuesday morning sometime. If you are on the west coast you might catch it before you head to to bed tonight.

Pearl
As of the time of this post I don't have prices to share (or specific products aside from what's been mentioned above), but I'll link to the sweeteners and skin care categories below.
As always, I appreciate when you use my affilate links. Clicking on and purchasing means I may earn a small commission on qualifying purchases. This helps me keep providing you with free recipes and encouragement to help you on your THM journey.
If you'd rather not use my affiliate link, no hard feelings! Just scroll to the bottom of this post for a non-affiliated link to the THM online store.
Sweeteners – And Yes, Gentle Sweet Is Included This Time!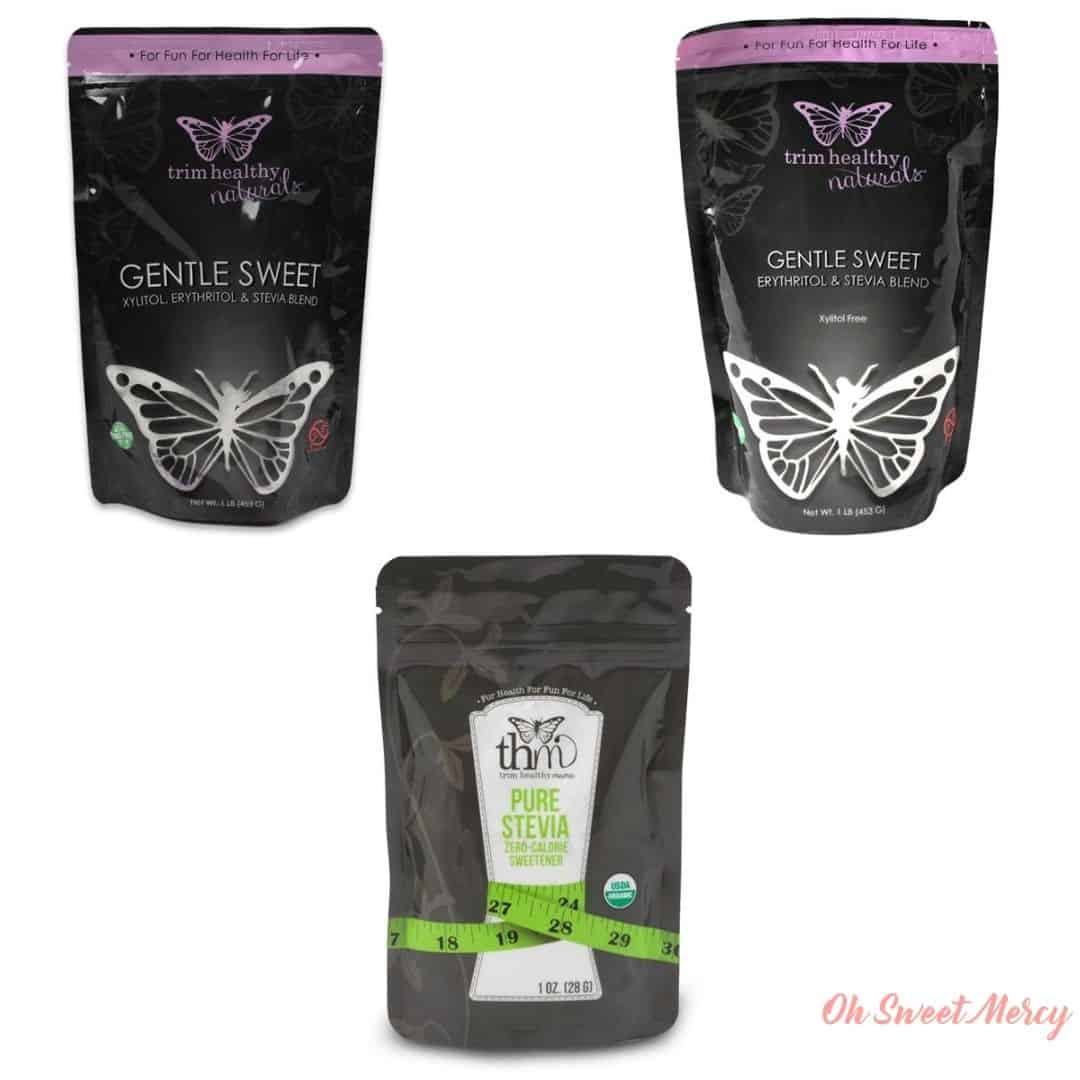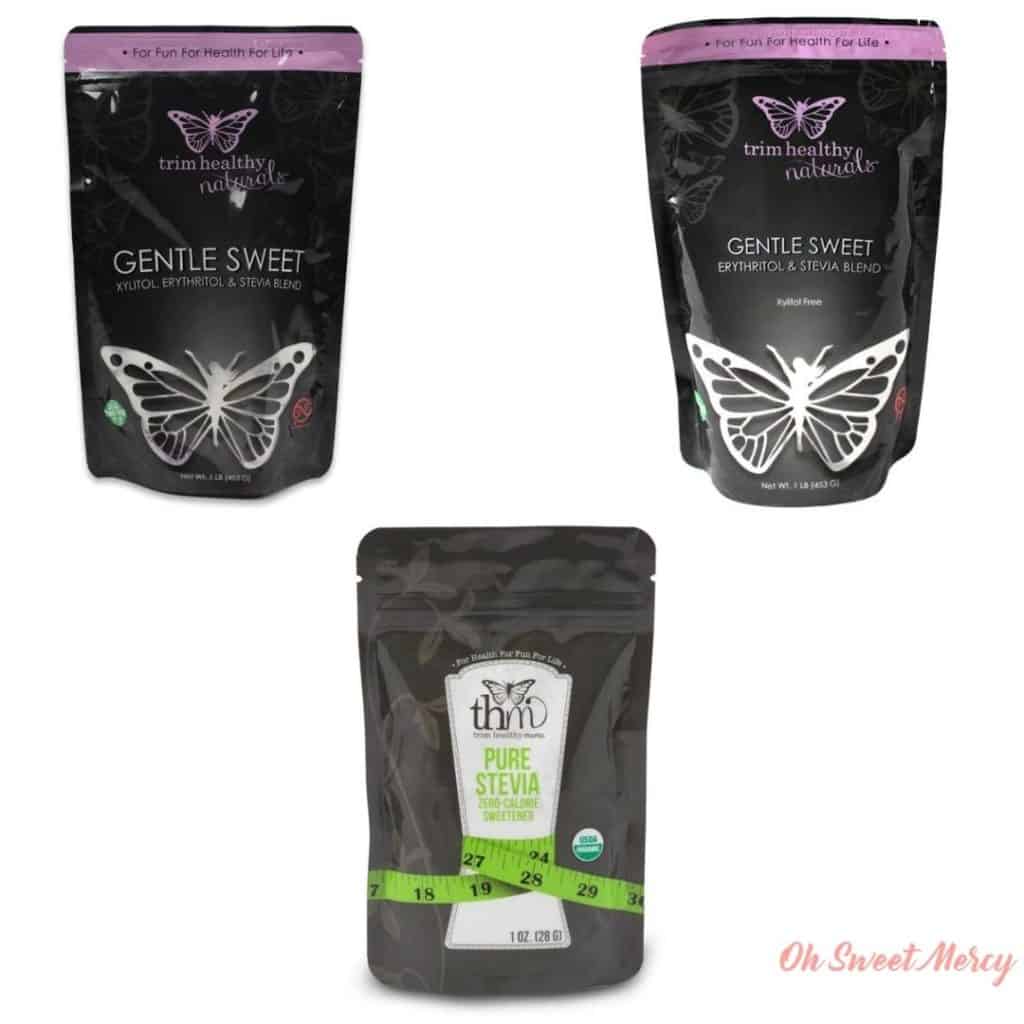 The THM sweeteners are fabulous. Their Pure Stevia Extract is by far the best of all I've tried. It's not harsh at all and a little goes a very long way.
The measuring spoon set includes a "doonk" size spoon, which is 1/32 teaspoon. If you don't have doonk spoons or lose or break them, this set of stainless steel metal measuring spoons is just the thing for you.
Or, pick up a 5-pack of the tiny little doonk scoops instead.
CLICK HERE TO SEE ALL THM SWEETENERS
Gentle Sweet is a product they have a hard time keeping in stock so it's not always included in sales. So, now's a good time to stock up!
IMPORTANT NOTE: regular Gentle Sweet contains xylitol which is poisonous to dogs. If you have canine fur babies in the house a good alternative for you is their Xylitol-Free Gentle Sweet.
If you like making your own sweetener blend, such as my Mercy Sweet Sweetener Blend, pick up some erythritol and stevia while you're shopping.
Healthy, Natural, Skincare Products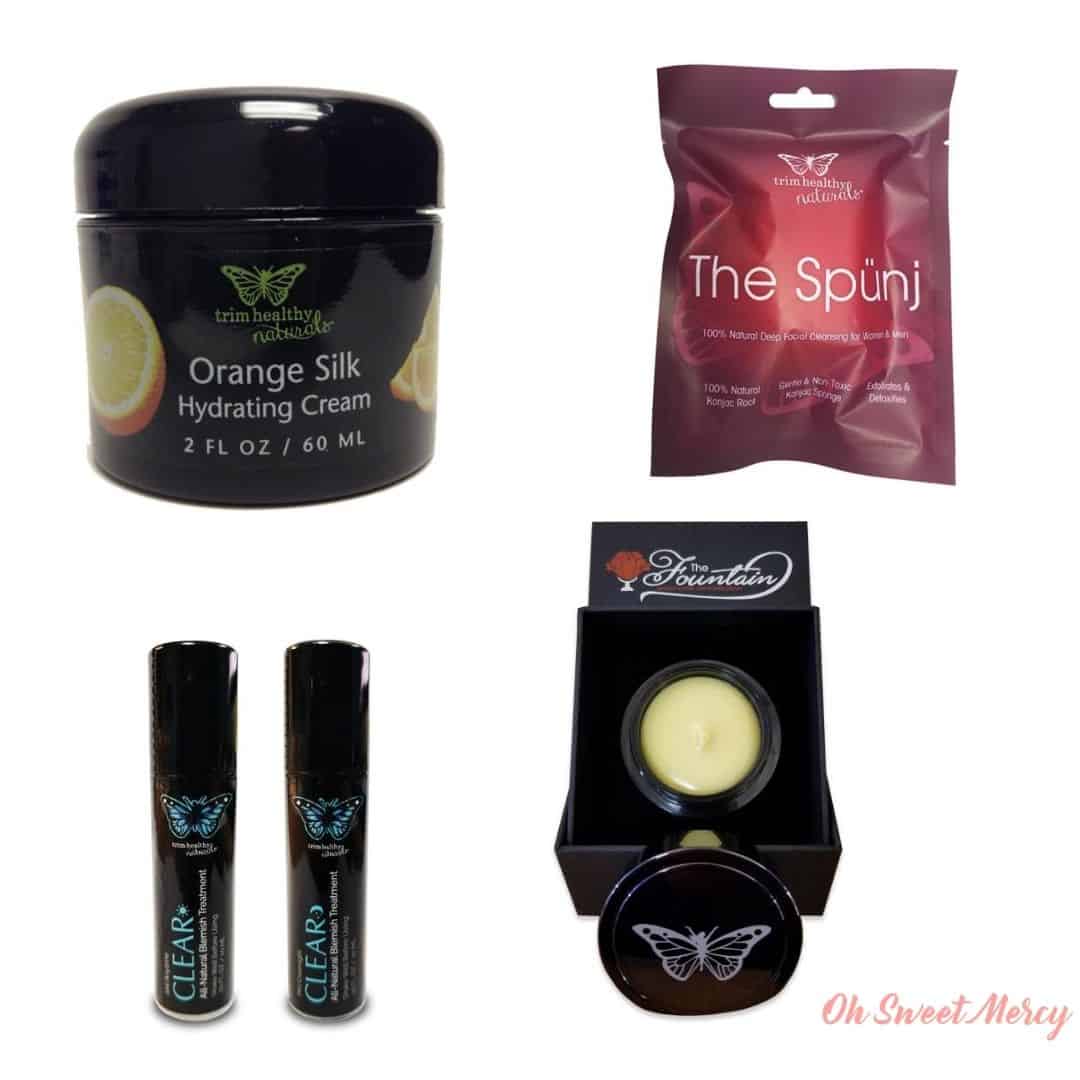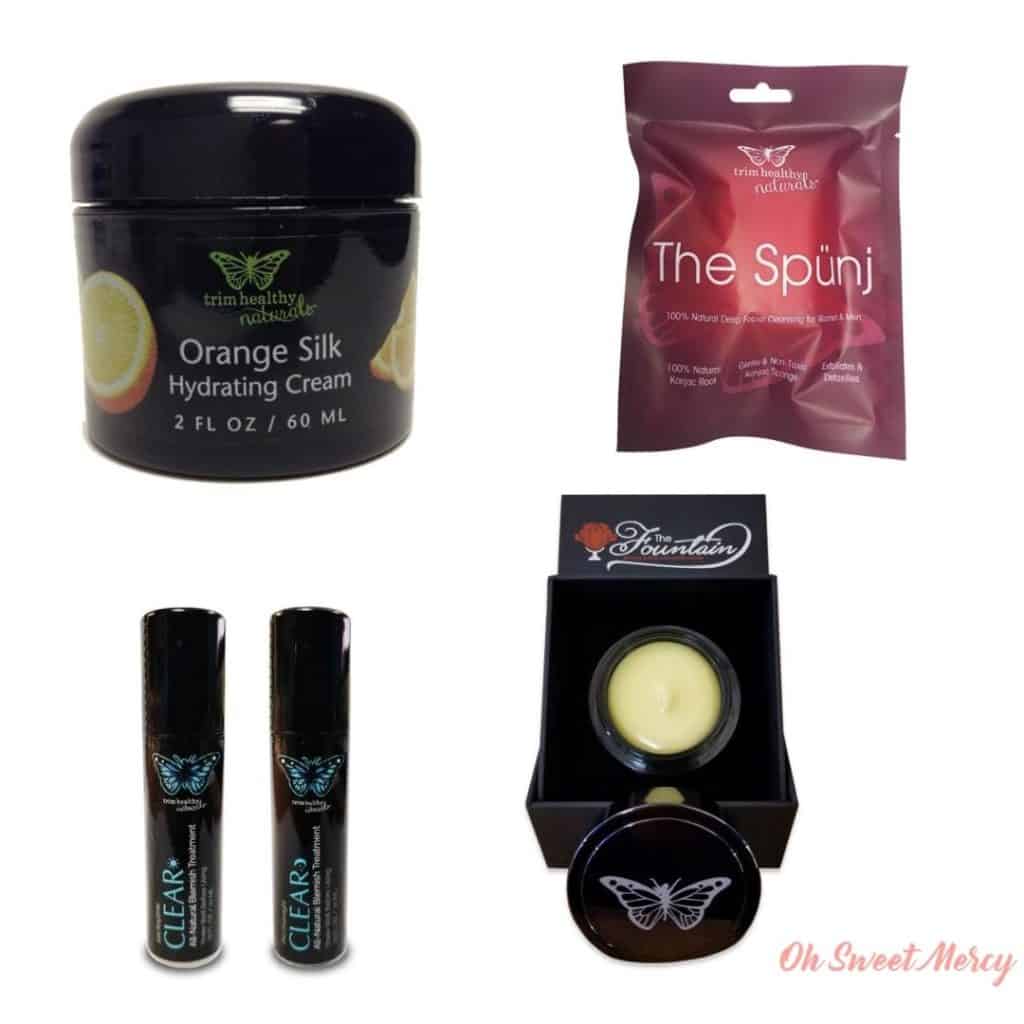 I've been using the Spunj Deep-Cleansing Facial Exfoliator and Silk Hydrating Creams for a while now and love them! I've tried the Orange Silk Hydrating Cream and Lavender and the orange is my favorite.
It was a pleasant surprise that these creams don't leave my skin feeling greasy at all. Just wonderfully soft!
I get compliments on my complexion a lot and I attribute that to the overall wonderfulness of the THM lifestyle – nourishing foods inside and natural, non-toxic skin care on the outside.
TIP: One thing to remember about the Spunj, you need to give it a soak in boiling water once a week. This helps keep it in good condition and extends the life of your Spunj.
CLICK HERE FOR ALL THM SKIN CARE PRODUCTS
Sister uses the Clear AM & PM Combo all-natural acne and skin blemish treatment system and really likes it.
I'm not a fan of lotions in general so I can't comment on them but I see many ladies in the THM groups saying they love them!
In addition, one of the products I see ladies raving about is The Fountain: Baobab and Rose Anti-Aging Cream.
Personally, I'm not a fan of rose-scented products so I haven't tried it. But I know that rose essential oil is fabulous for skin, especially for those of us with more mature skin 😉
What I love about their products is THM's commitment to produce healthy, high-quality products and not cut corners to just make a buck. They truly have a heart for the Mamas!
What are you looking forward to in this sale? What do you think the mystery blow-out items are? Check your pantries and make a list, it starts in just a few hours!
Non-Affiliated Store Link: