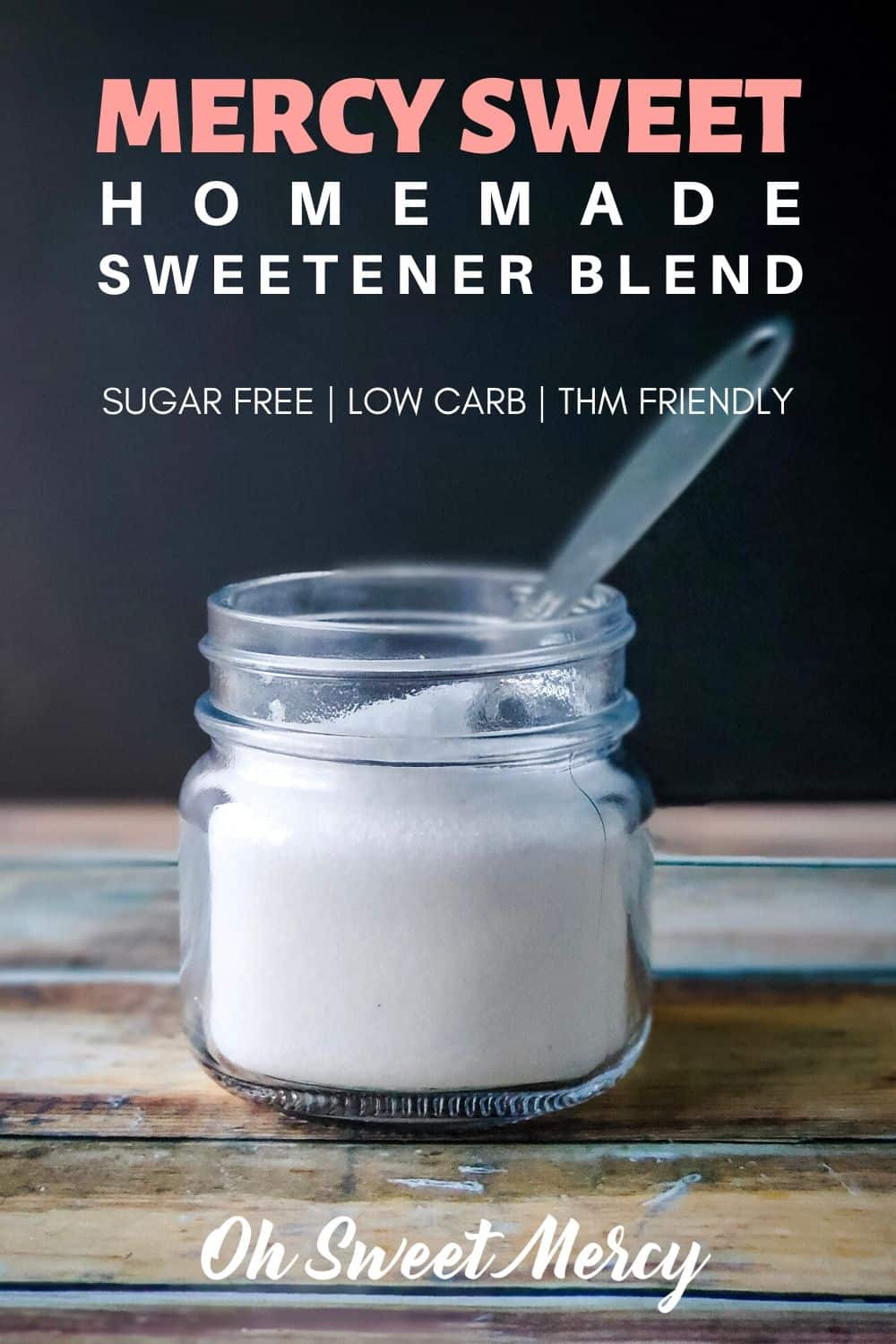 ---
Uh-oh, out of THM-friendly sweetener? No problem! Mix up your own healthy, low-carb sweetener blend in less than 5 minutes by making my Mercy Sweet. Use anywhere you need a low-carb sugar alternative.
---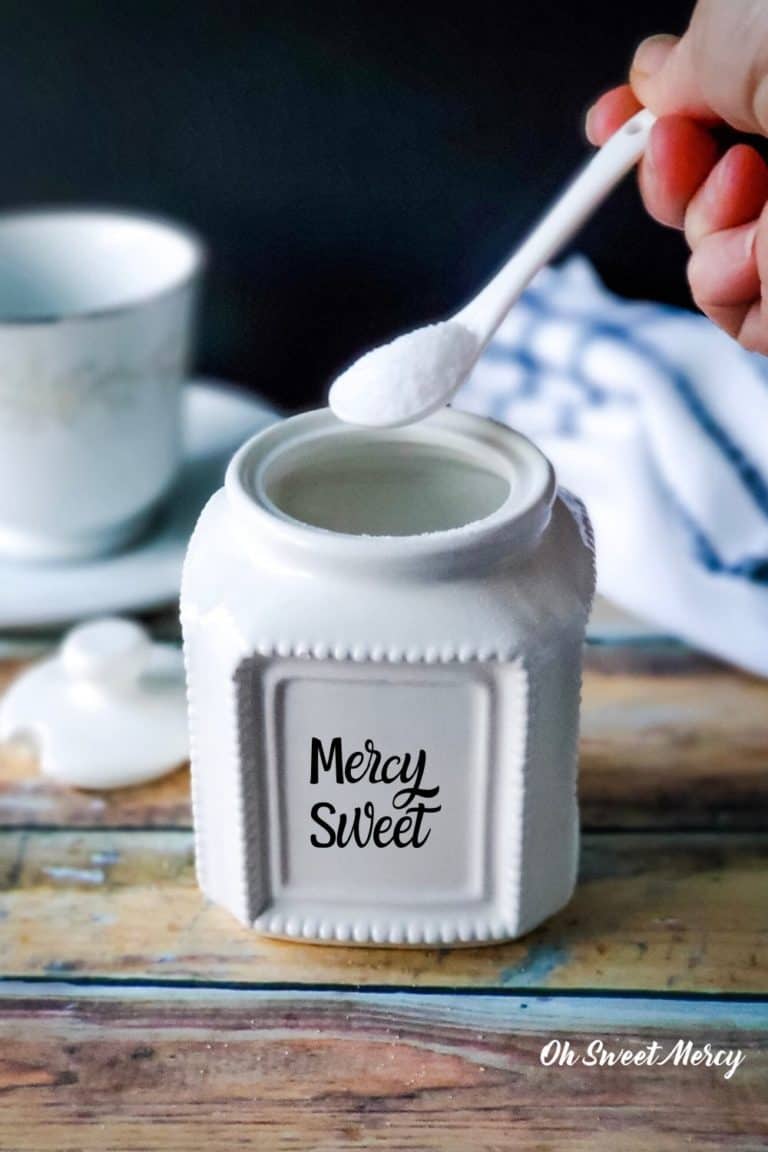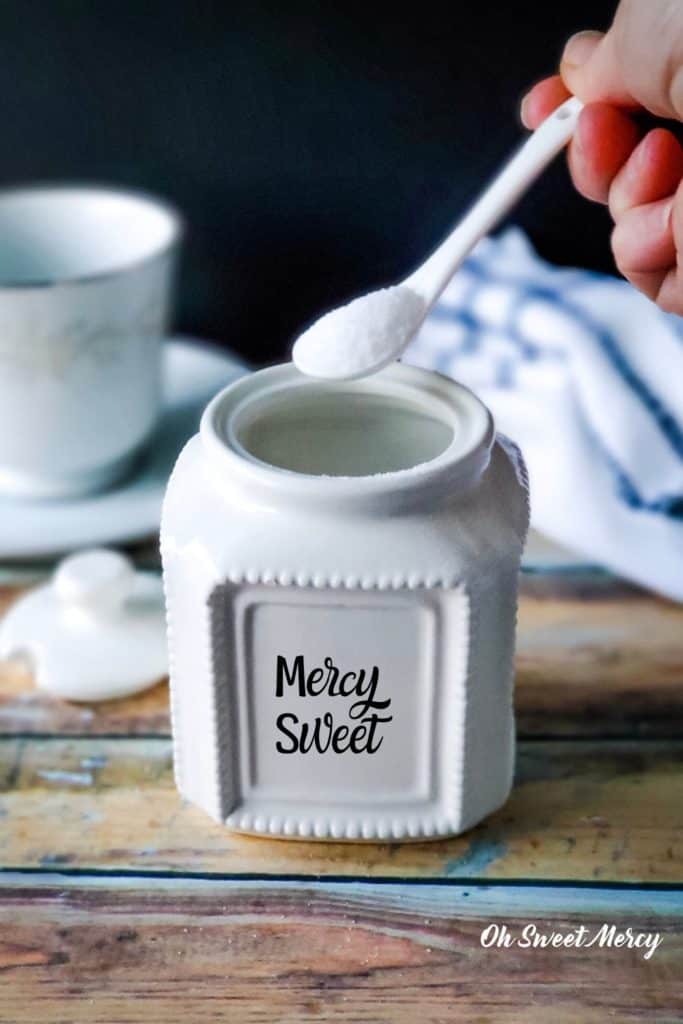 Buying a low carb sugar alternative at the store is pretty easy for most people these days. The popularity of low-carb diets has also created a need for these products and many abound.
While I'm partial to the Trim Healthy Mama line of sweeteners, I don't always have room in my budget to purchase them. Or, I run out and need more before I can get an order placed and delivered.
Thankfully, making your own is super easy! I've added an additional ingredient to my Mercy Sweet, but it's completely optional.
How To Make Low Carb Sweetener Blend (Healthy Sugar Alternative).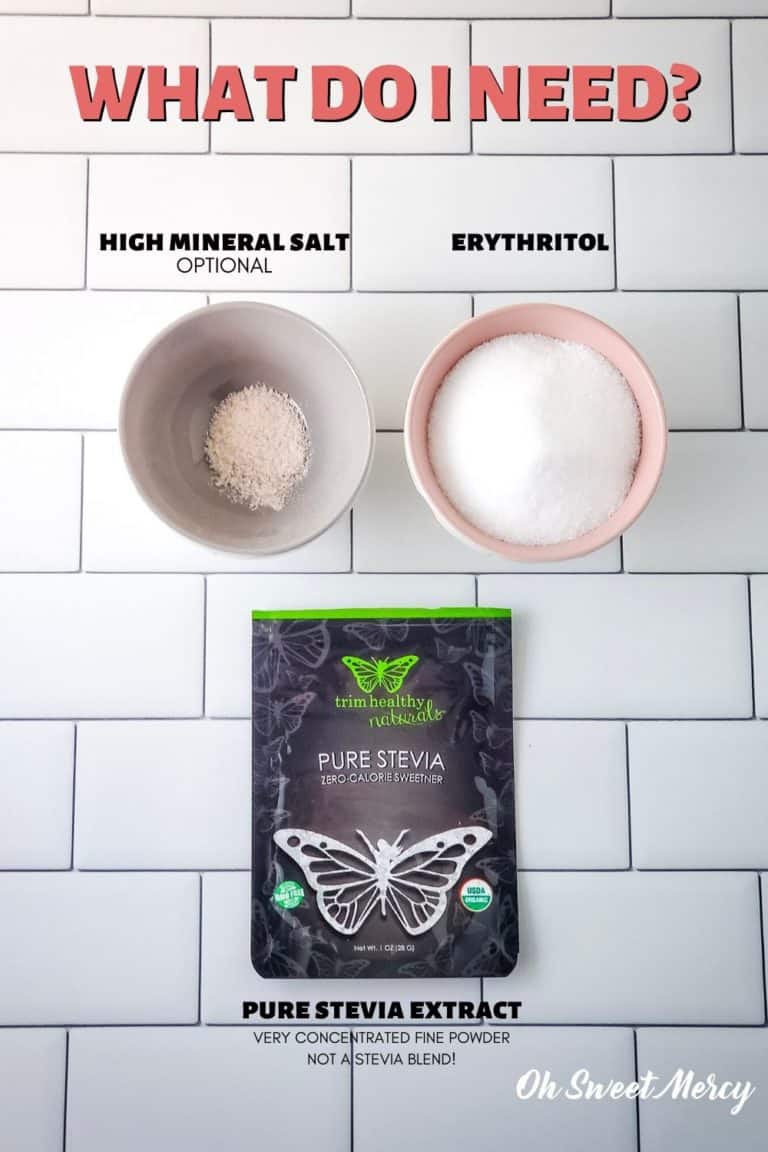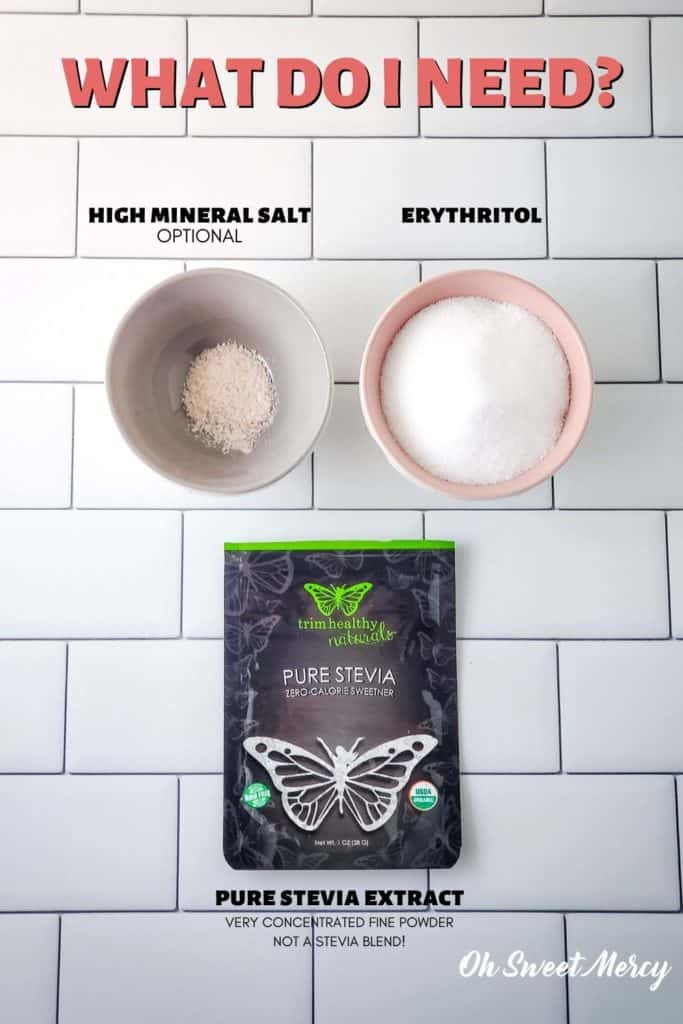 It really could not be easier! Simply mix 3 ingredients together and voila! Your healthy homemade sweetener blend is ready for use in your favorite recipes and beverages.
You'll need:
Erythritol – this is important if you want to use this sweetener blend in baking, the bulk of the erythritol is necessary for better baking results.
Pure stevia extract – use your favorite brand. Mine is THM Pure Stevia Extract because it's got the best, smoothest flavor of any I've tried.
High-mineral salt (optional)
Stir or whisk together in a mason jar until well combined. Make sure to break up any clumps if you see them.
Then, put a lid on it and label so you know what it is. I love these cute chalkboard labels!
That's all there is to it!
Can I Use Xylitol Or Monkfruit Instead In This Sweetener Blend Recipe?
Yes, you can use other sugar alcohols. We have dogs in our home and I've chosen to not bring anything with xylitol into the house just to be safe.
Xylitol is poisonous to dogs and I don't want to risk one of them accidentally getting some food made with it.
While xylitol is poisonous to dogs that's because their bodies can not metabolize it. Our bodies can, and for most people it's a safe alternative to regular sugar.
NOTE: Since I have not tried this with xylitol or monkfruit, I can not tell you how that may change the outcome of this recipe.
But, you certainly can try any sugar alcohol that your body tolerates. Just keep in mind it may affect whether or not it ends up being twice as sweet as sugar.
Do I Have To Add Salt?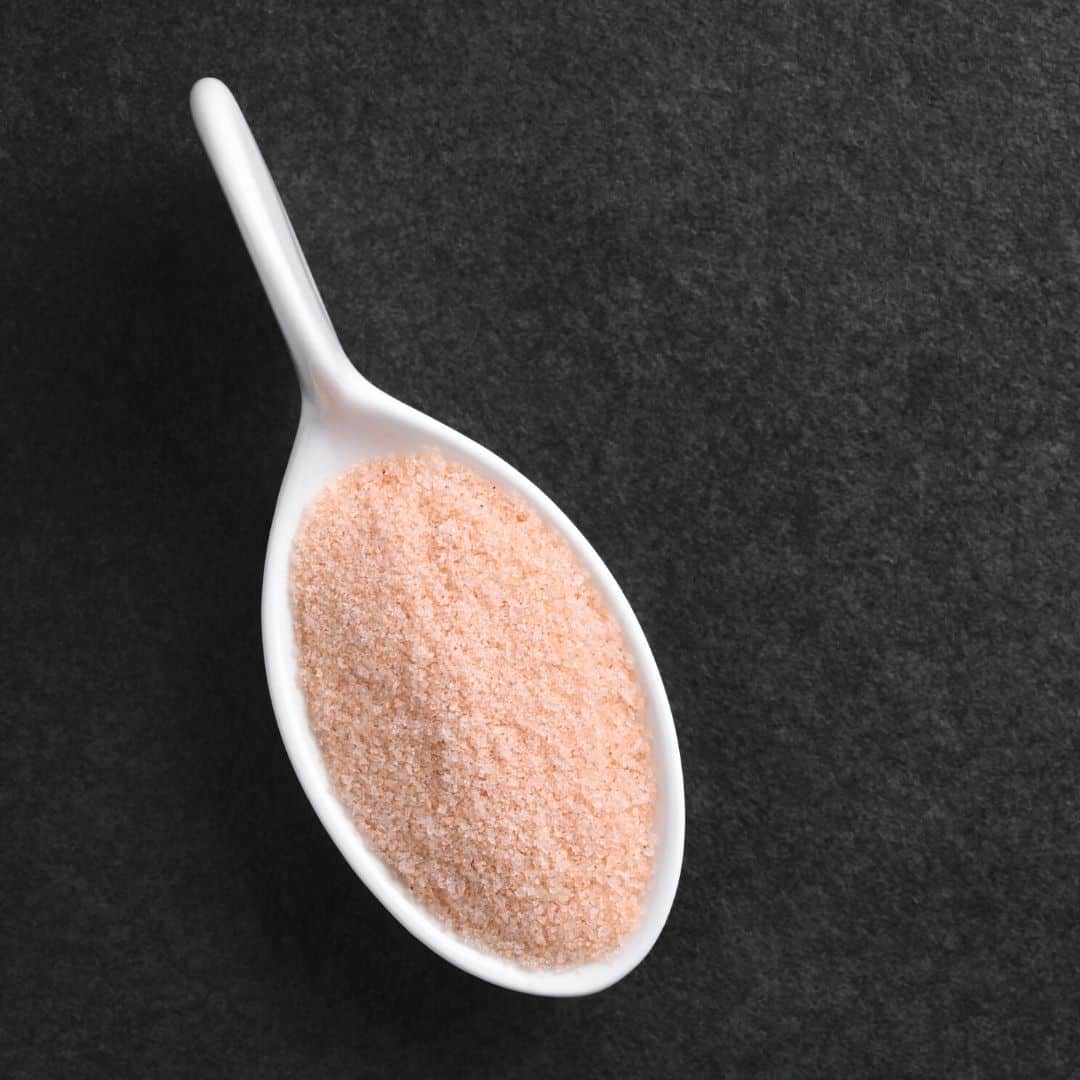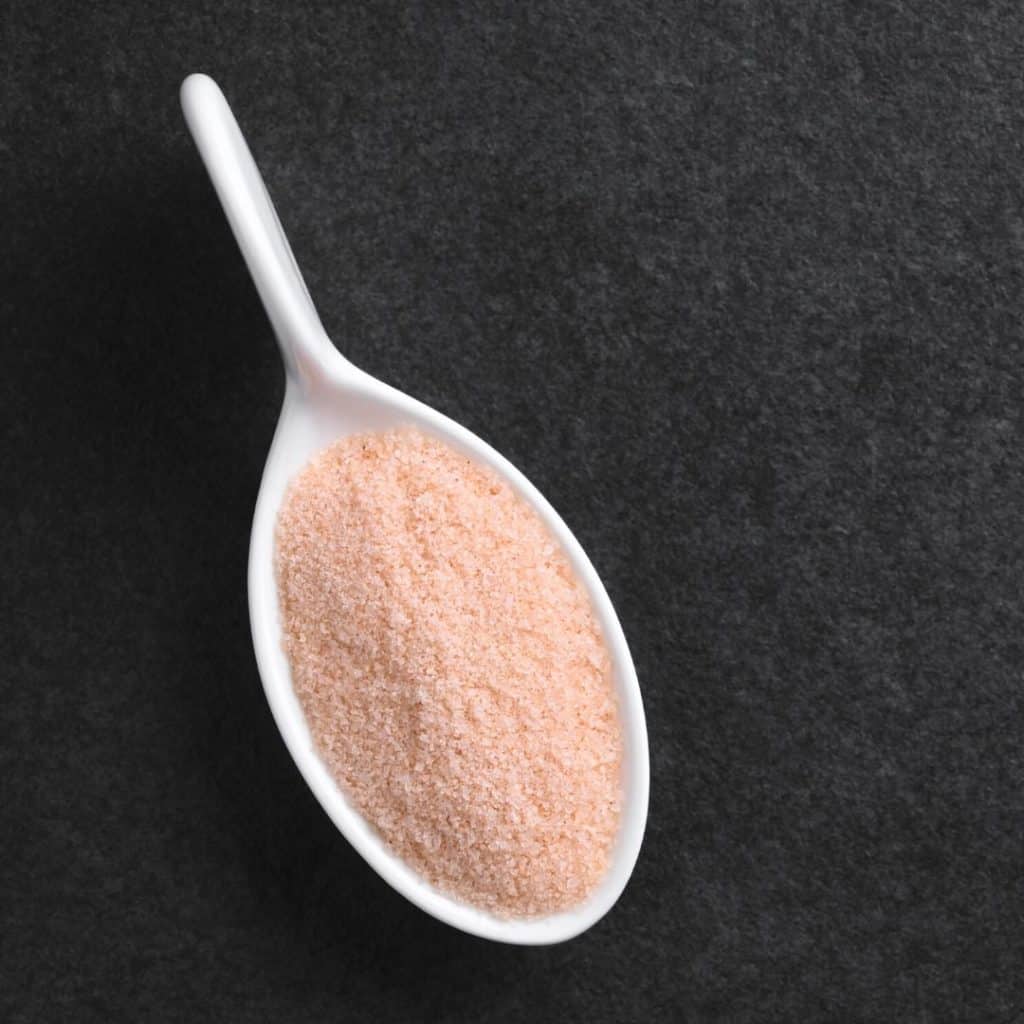 No, you sure don't have to add salt! If you need to reduce your sodium intake (or just don't like the sound of adding salt to a homemade sweetener blend) feel free to omit it.
Why do I add salt? A good quality, high mineral salt gives healthy trace minerals to your food and drinks, and can help cut bitterness.
Also, salt is a natural flavor enhancer. I often find, particularly with chocolate foods and drinks, that a pinch of salt just elevates the flavor of the food and makes it so much better!
Having it mixed into my homemade sweetener blend already eliminates a step for me later on.
Finally, I generally add a pinch or two of my favorite salt – pink Himalayan – to nearly everything I make. And no, it doesn't make my blood pressure go up.
Regular table salt has been stripped of minerals vital to the proper functioning of our body's systems. That kind of salt definitely does have the potential to negatively impact your health!
Unprocessed salt, such as pink Himalayan or sea salt, still contains healthy minerals and trace minerals vital to our body's wondrous systems.
Regardless, if your physician has advised you to reduce sodium intake feel free to leave it out.
How Does Mercy Sweet Compare To THM Sweeteners?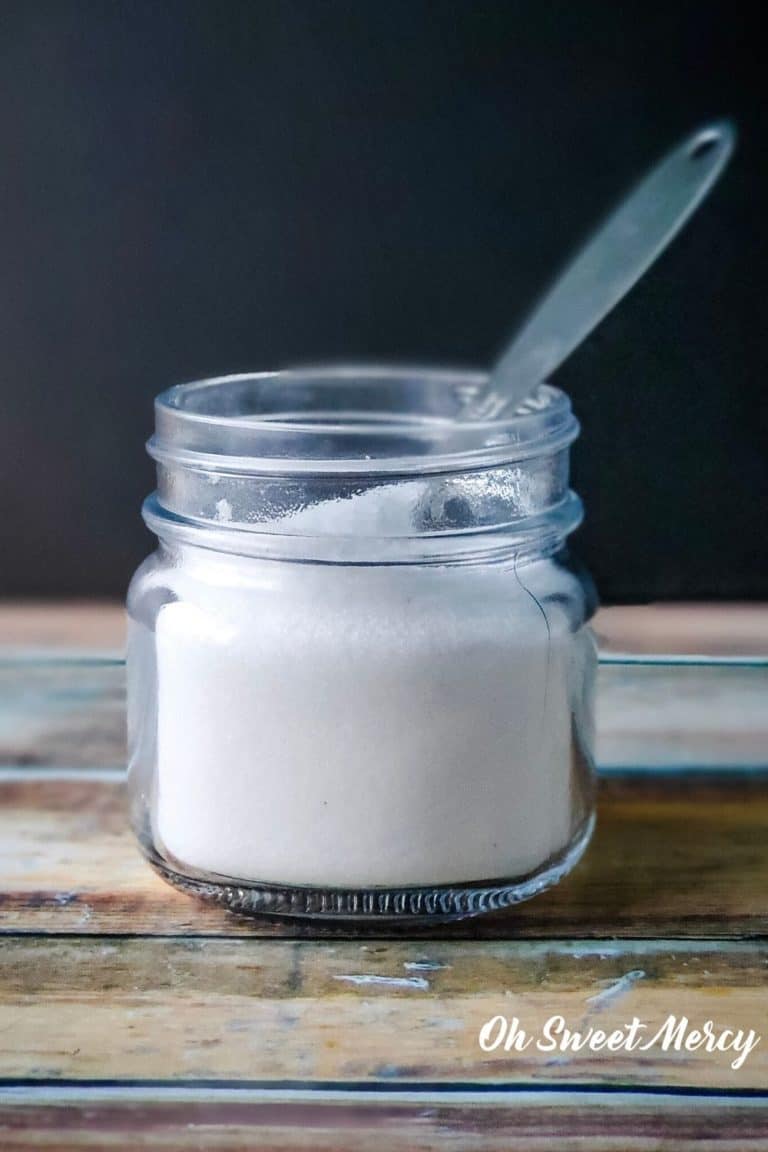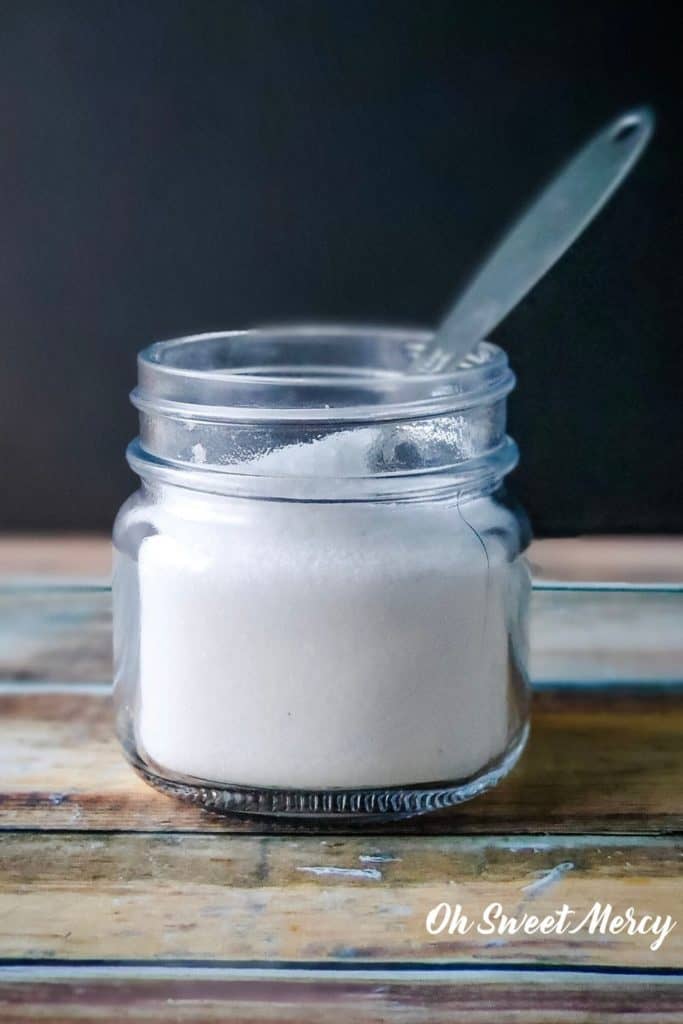 I'll be doing a taste comparison as soon as my THM order arrives! Honestly, though, it really depends on your taste buds and tolerance level for sweet.
I personally find Pyure Organic Stevia, which is what my Mercy Sweet resembles, is more like THM Super Sweet.
I dissolved 1/2 teaspoon each of Mercy Sweet and Pyure Organic Stevia in 6 ounces of water and they tasted virtually identical to me.
However, I've seen many THMs in the Facebook groups saying Pyure is more like Gentle Sweet (which is not as sweet as Super Sweet Blend).
So, your taste buds may think differently! Follow the tip below whenever you're trying a new sweetener in general:
TIP: When trying a new sweetener, always start out with a small amount and add more, if needed, in small increments. It's much easier to add more than to take out too much.
How To Use Mercy Sweet In Your Low Carb Recipes.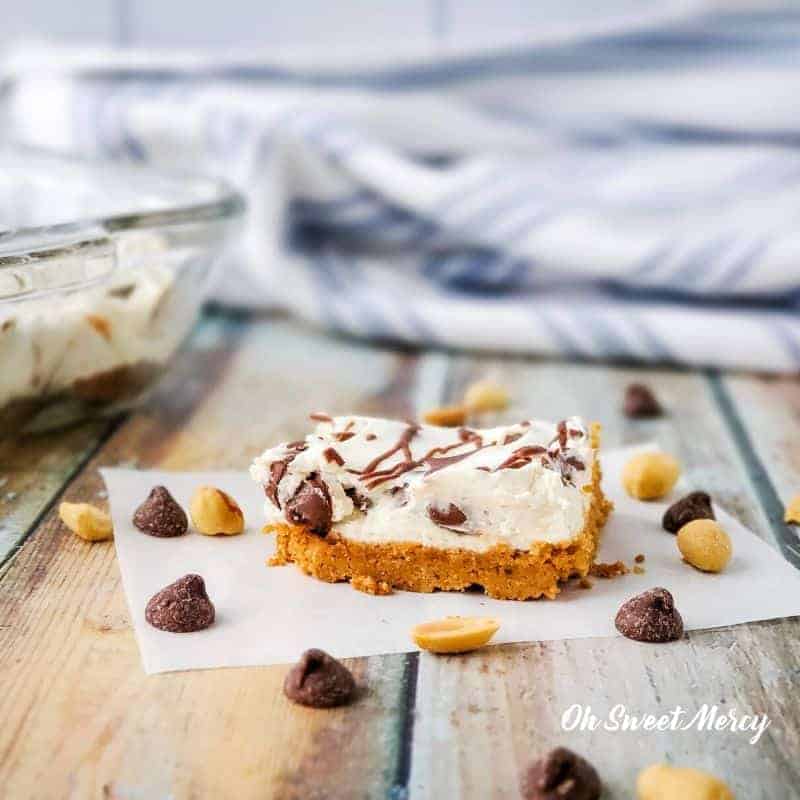 Mercy Sweet is about twice as sweet as regular sugar. If you're converting a sugar-based recipe, start with half as much. Taste and add more if needed.
If you're using a recipe calling for any THM sweeteners or other low-carb sugar alternatives, it will depend on how they compare to sugar.
If a sweetener blend measures cup-for-cup like sugar, use half as much Mercy Sweet.
Does your recipe call for a sweetener that is twice as sweet as sugar? No need to make changes, just use the measurement given in the recipe.
I'll need to do some comparison tests with Gentle Sweet, I can't quite figure out what 1/6 of a cup is…or if that's the right conversion from something 1/3 as sweet to something twice as sweet. #mathisnotmybestsubject…
Need Some Recipes To Use Mercy Sweet Sweetener Blend? I've Got Some For You!
Any recipe here on the blog, from August 2014 to present, is THM-friendly. So, any dessert or beverage uses a low-carb sugar alternative.
Depending on what I used at the time of recipe development, you may find Pyure Organic Stevia, THM Super Sweet, THM Gentle Sweet (xylitol free version), or the stevia packets sold at Aldi listed as sweetening options.
Sippers, Shakes, Smoothies, And Hot Beverages.
Need some beverage ideas? Give these a try…
Sippers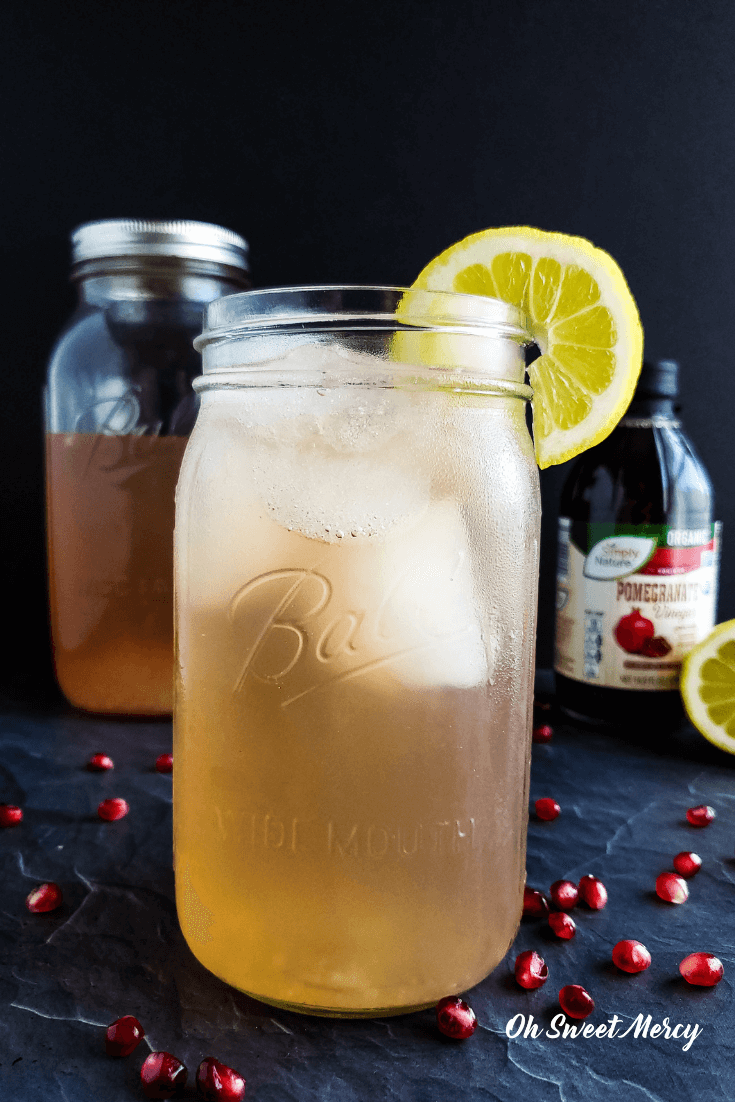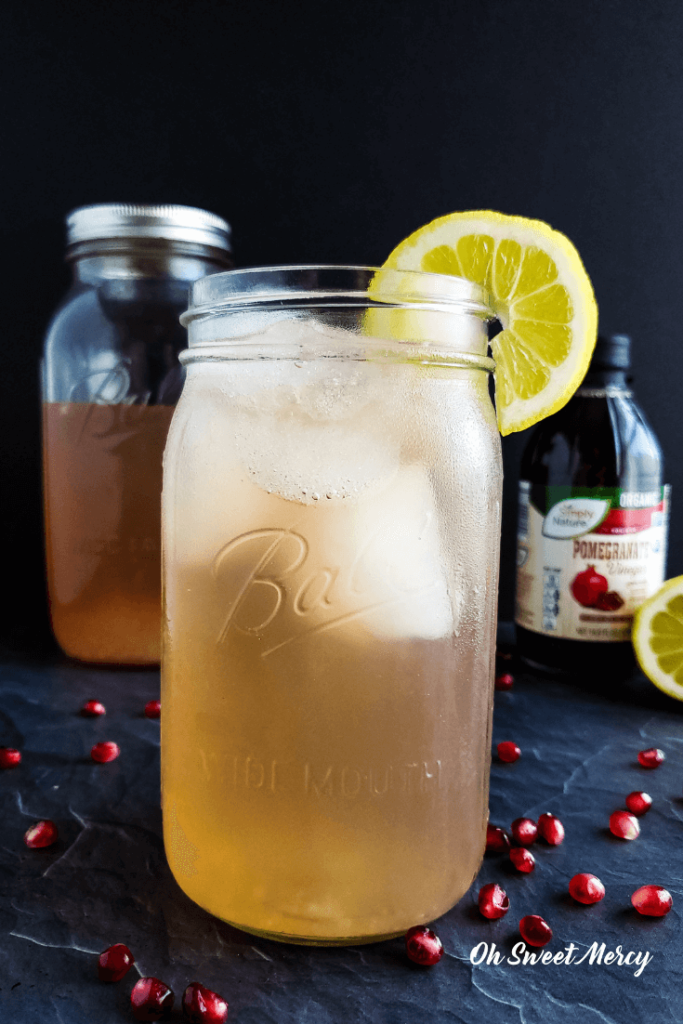 Pomegranate Lemonade GGMS (Good Girl Moonshine) – FP/Sipper
Zingy Raspberry GGMS – FP/Sipper
Super Simple Baobab Water – FP/Sipper
Frozen Hibiscus Lemonade – FP/Frozen Sipper
Shakes, Smoothies, And Frappes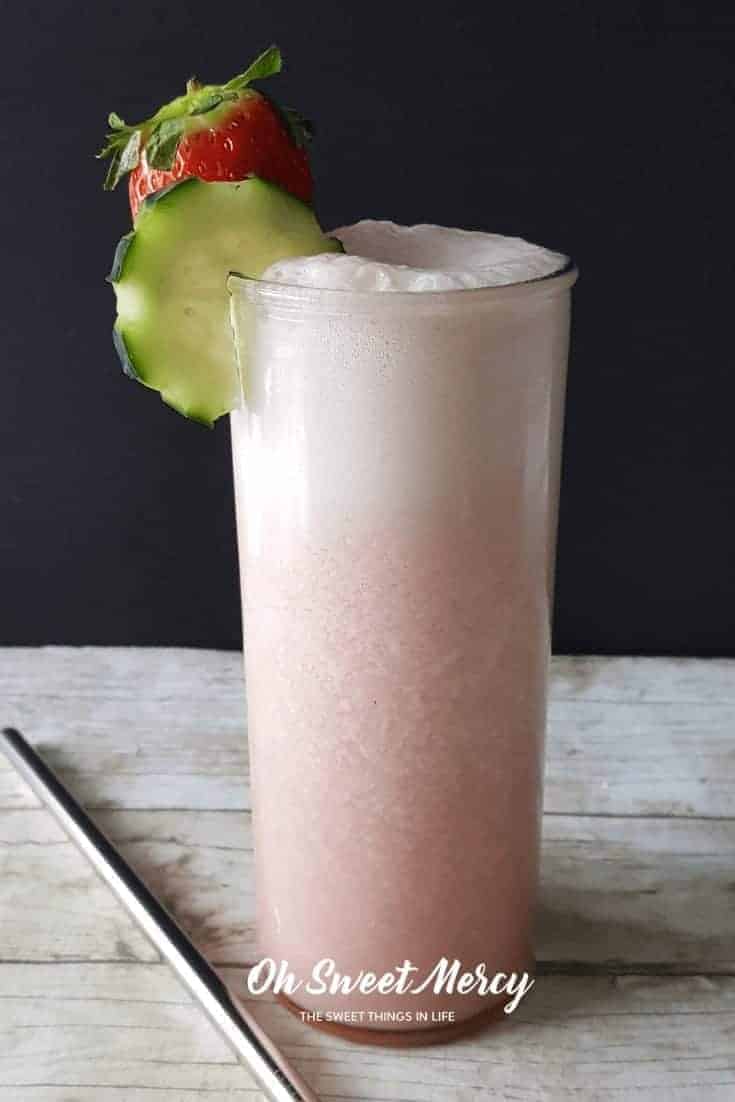 Black Forest Cherry Shake – THM E
Blueberry Pancake Shake – THM E, S, or FP
Easy Superfood Chocolate Shake – THM S or FP
Creamy Coconut, Lemon, and Turmeric Shake – THM S
Refreshing Peach Mango Kefir Smoothie – THM E
Blueberry Lemon Smoothie – THM S or FP
Refreshing Cucumber Strawberry Smoothie – THM FP
Decadent Dark Chocolate Raspberry Mocha Frappe – THM S
Salted Carmel Frappe – THM S
Hot Beverages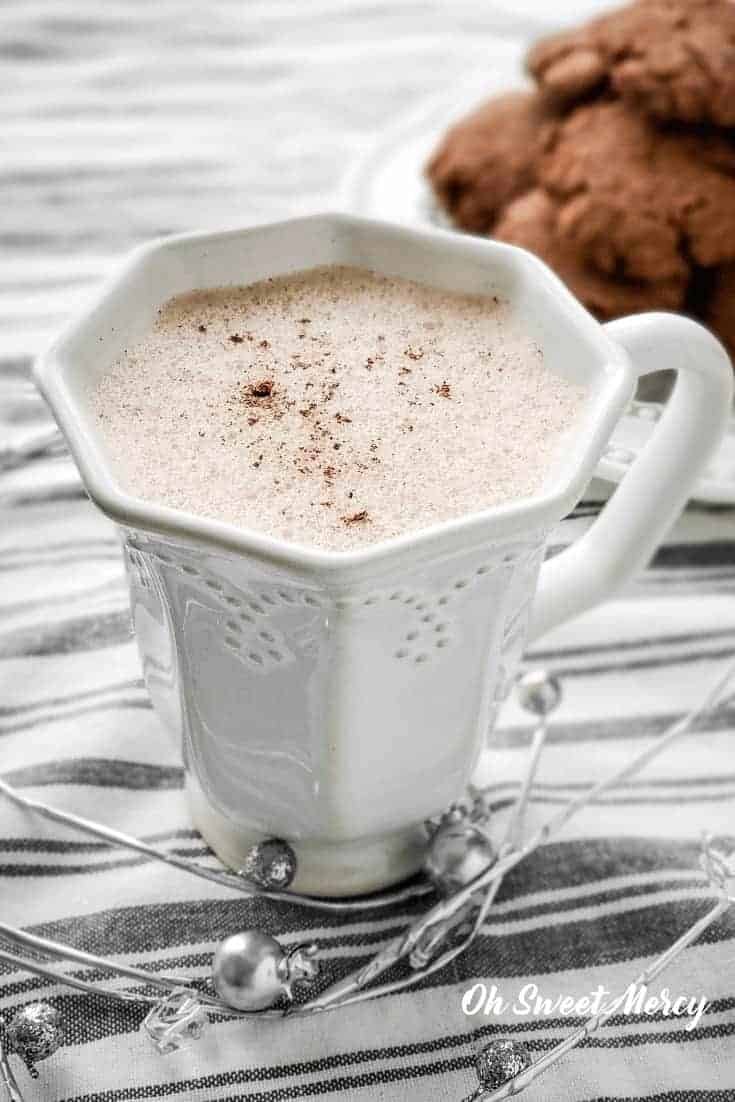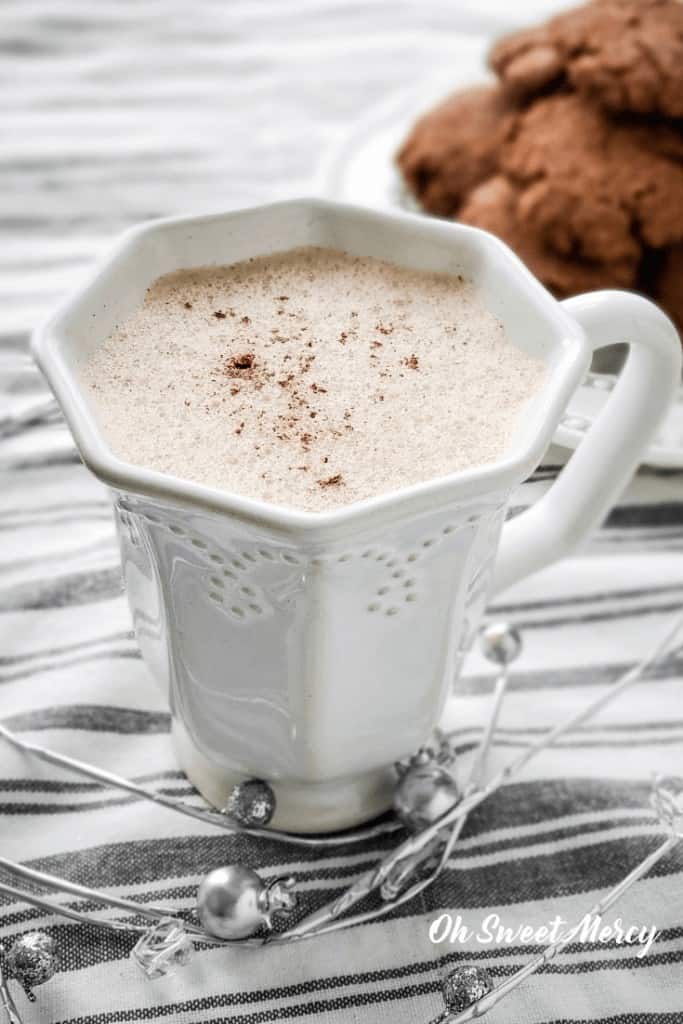 Creamsicle Hot Cocoa – THM S
Gingersnap Steamer – THM S or FP
Need more beverage ideas? Take a look at my Beverages category and find something new to sip on today.
Desserts, Baked Goods, And Sweet Treats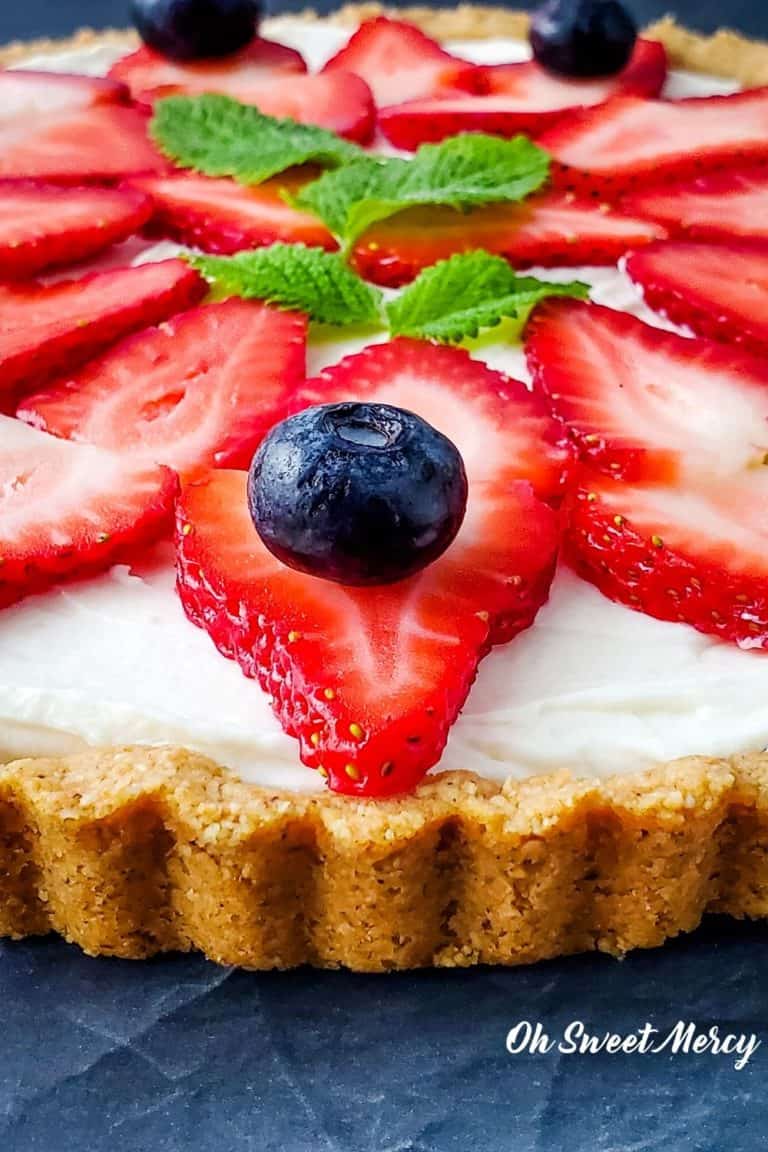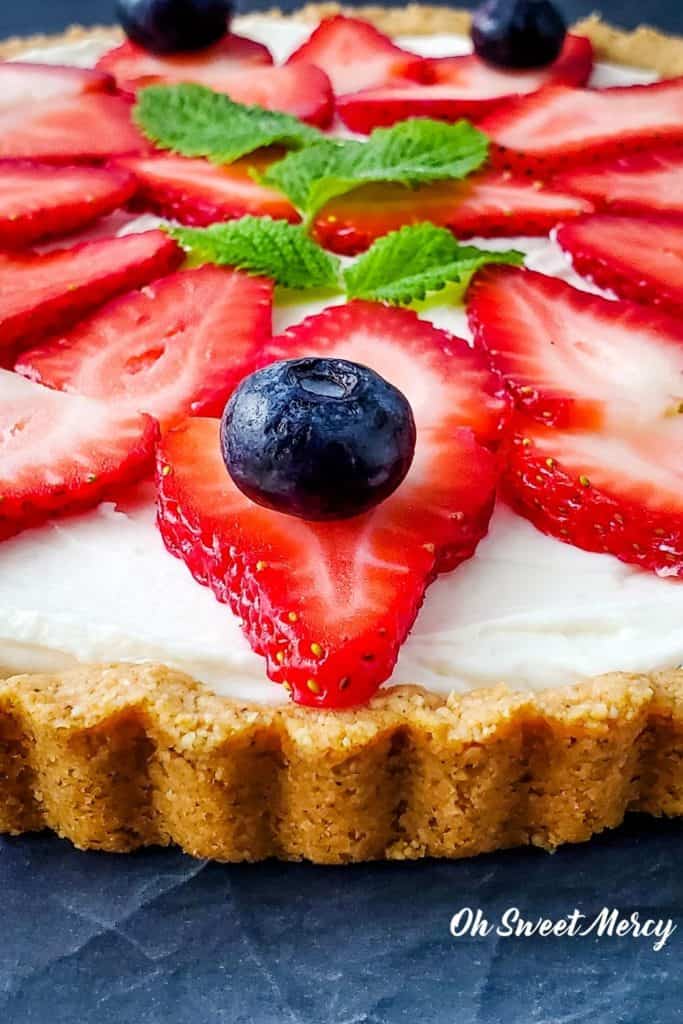 Strawberry Mascarpone Tart – THM S
No Bake Chocolate Chip Cheesecake with Peanut Butter Crust – THM S
No Bake Minty Matcha Cheesecake – THM S
Chocolate Covered Cheesecake Bites – THM S
Chocolate Chip Cookie Dough Bites – THM S
Salted Caramel Cookie Dough Bites – THM S
Ginger Molasses Cookies – THM S
No Bake Pumpkin Pie with Gingersnap Crust – THM S
Low Carb Pumpkin Pie Ice Cream – THM S
Dairy Free Chocolate Ice Cream With Peanut Butter Swirl – THM S
Coconut Basil Ice Cream – THM S
Lemon Turmeric Gelatin Bites – THM FP
Creamy Autumn Apple Salad – THM E
Cranberry Orange Baobab Muffins – THM S
Aunt Kathy's Holiday Cranberry Salad – THM S
Want more sweet treat recipes? Check out my Desserts and Sweets category page.
Anywhere you need a little sweetness in your beverages, meals, and snacks Mercy Sweet gives you the sweet you crave without the wallop to your blood sugar!
PIN IT!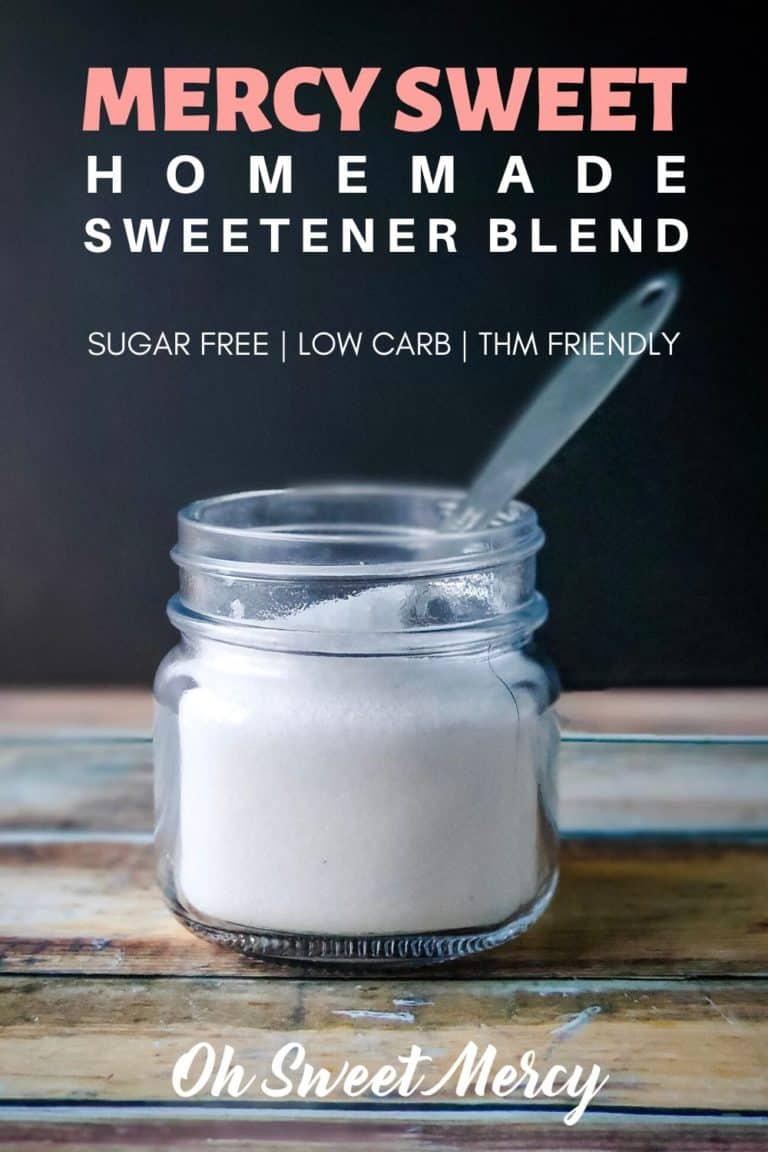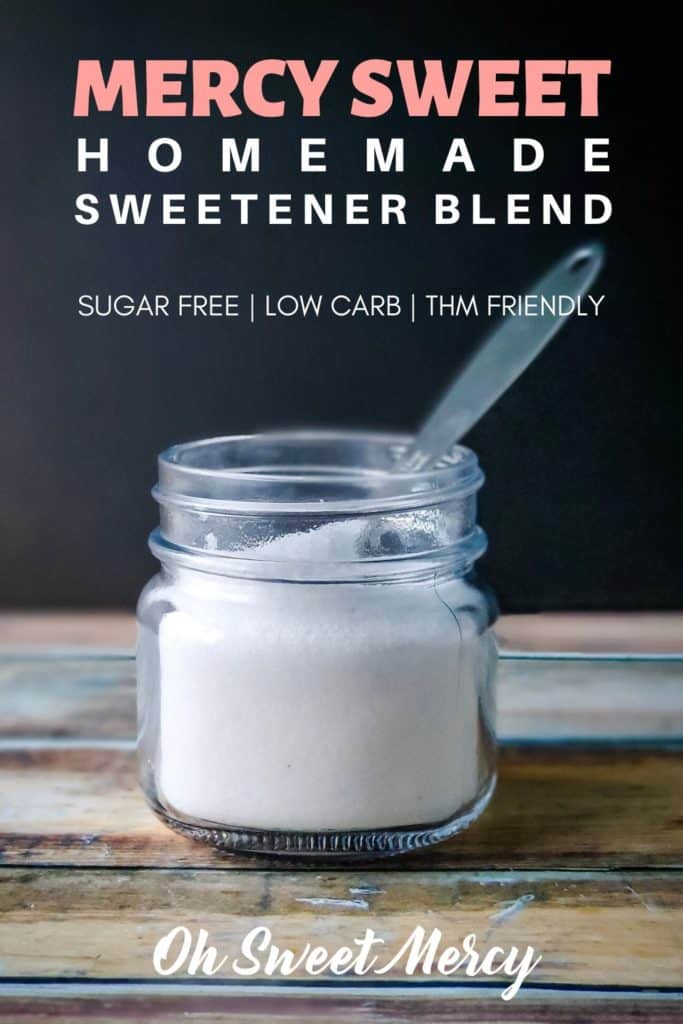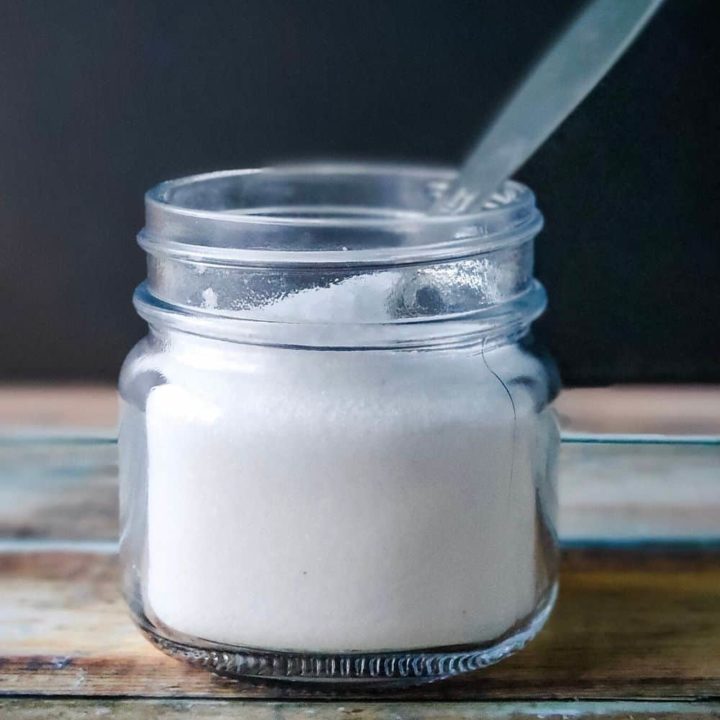 Mercy Sweet ( Low Carb Sugar Alternative) | THM and Keto Friendly
Yield: 48 teaspoons
Prep Time: 5 minutes
Total Time: 5 minutes
Mix up this quick and easy low carb sweetening blend in less than 5 minutes! Perfect for anywhere you want sweetness without the impact on your blood sugar. Mercy Sweet is about twice as sweet as sugar so a little goes a long way!
Instructions
Mix all ingredients together in mason jar until well combined. A whisk makes this super easy.
Be sure to break up any clumps you may see.
Put a lid on the jar and label it and you're good to go.
Notes
When using Mercy Sweet in place of another brand of low carb sweetening blend, keep in mind that Mercy Sweet is about twice as sweet as sugar.
Knowing how your sweetener compares to sugar will help you determine how much Mercy Sweet to use in a recipe calling for another brand of sweetener.
For reference:
Mercy Sweet resembles Pyure Organic Sweetener.
It may also resemble THM Super Sweet, depending on your taste buds.
Recommended Products
As an Amazon Associate and member of other affiliate programs, I earn from qualifying purchases.
Nutrition Information:
Yield: 48 servings
Serving Size: 1 teaspoon
Amount Per Serving:
Calories: 0
Total Fat: 0g
Saturated Fat: 0g
Trans Fat: 0g
Unsaturated Fat: 0g
Cholesterol: 0mg
Sodium: 14mg
Carbohydrates: 0g
Fiber: 0g
Sugar: 0g
Sugar Alcohols: 4g
Protein: 0g
Nutrition information is approximate and based on the best knowledge available at the time of recipe publication. Your results may vary due to differences in ingredients. You can make your own calculations if this recipe does not include nutrition info by using an online calculator such as https://recipes.sparkpeople.com/recipe-calculator.asp