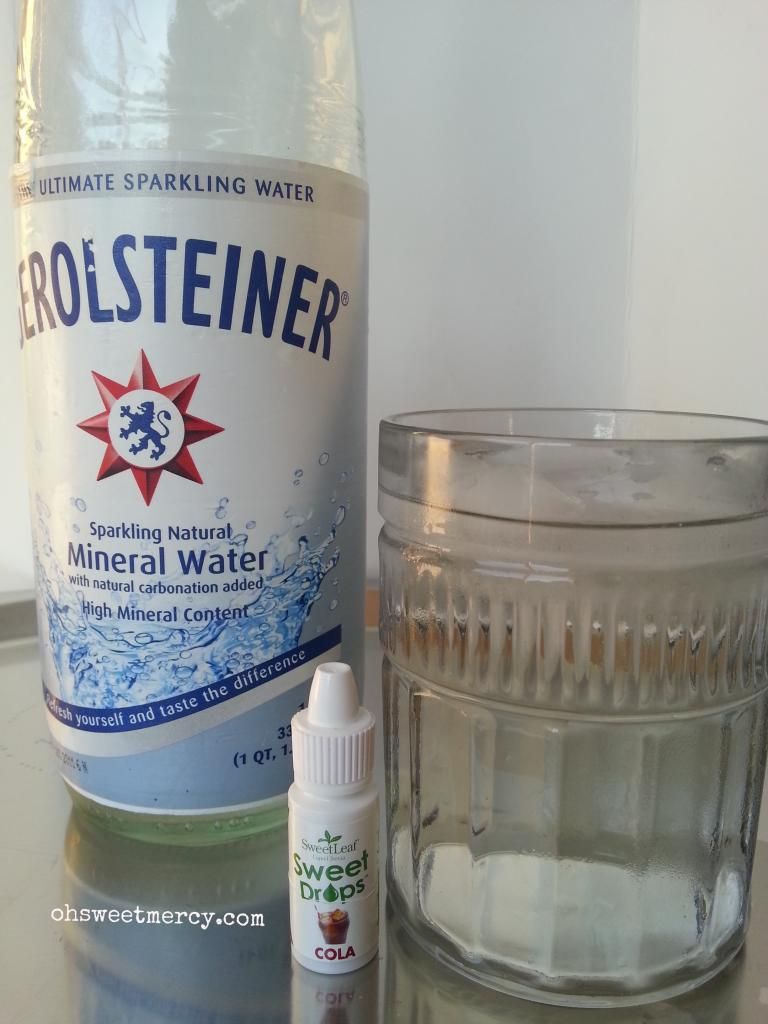 If you're like many people today, you are looking for more natural options in your family's diet. Artificial ingredients, such as sweetening agents like aspartame and saccharine, are now being shown to cause a variety of health problems including heart disease in women. As a woman and mom who is mindful of how much sugar we eat, I want a natural, healthy, sugar-free product that is safe for my family – especially since my son is super sensitive to chemicals in foods. Sweet Drops Cola liquid stevia fits the bill!
Mister is not allowed to drink regular sodas, so I was thrilled to be able to try Sweet Drops Cola liquid stevia by SweetLeaf. There is zero sugar, zero artificial sweeteners like aspartame, and no alcohols or methanol. There is also no caffeine! Sweet Drops Cola, like all SweetLeaf products, is made with certified organic stevia – something that I really appreciate!
Bitterness is not an issue with Sweet Leaf products! Some folks don't care for stevia because it can be bitter. If you haven't tried stevia before, Sweet Drops Cola is a great product to try because it does not have a bitter aftertaste at all, thanks to the water-based extraction system used in maufacturing. Stevia can take a bit to get used to for some people, but of all the stevia products I've tried SweetLeaf liquid stevia is by far the best tasting.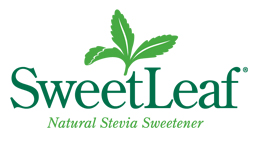 SweetLeaf has developed more stevia sweetener products than any other single company. You won't find any artificial ingredients in their products, and with choices from tabletop sweetener, flavored drops, tablets, a convenient shaker bottle and their baking product, SugarLeaf, you'll be sure to find a SweetLeaf product to fit your lifestyle. SweetLeaf is also the only stevia brand consistently winning international awards for taste and innovation! Be sure to connect with SweetLeaf at SweetLeaf.com, Shop SweetLeaf, Facebook, Twitter and Pinterest to stay up to date on recipes and new product information!
Using Sweet Drops Cola liquid stevia is super easy! Simply add two drops per ounce of sparkling water for an instant, sugar-free "cola". Unlike canned sodas, you can adjust the amount of sweet to suit your own tastes. Just stir well and enjoy!
Sweet Drops are convenient and economical, too. At just five cents a serving, you can create your own healthy sodas and keep your budget on track. Be sure to keep reading for a money-saving deal! You can also tuck the bottle into your pocket, purse or bag to always keep a healthy sugar substitute option with you when you're out running errands, visiting friends or hitting the gym.
I gave up sodas, except for the occasional can here or there, a few years ago. When I find myself craving…of all things…a diet soda, I love that Sweet Drops is there for the rescue! I especially love that I can make the taste as strong or as light as my mood warrants. SweetLeaf products are also gluten free, non-GMO and kosher – three qualities that I always look for in foods and beverages.
As a mom, the best part is that I can feel good about letting Mister have a "soda." This is especially wonderful on pizza night, with popcorn when we watch a movie or when we are out with others who are drinking regular sodas. Or pop, as we call it 'round these parts.
The retail price of Sweet Drops Cola is $4.39 for 37 servings and only $14.99 for 100 servings. Prices may vary based on retailer, but it's still an economical way to have healthy soda! There are also 21 different flavors, so you can make your own creative, healthy sodas. I want to try Berry and Cola next!
Want to try Sweet Drops Cola for yourself? Click below and use the coupon code to get a discount AND free shipping!

A special thanks to Moms Meet, too, for connecting me with SweetLeaf! Moms Meet is a network of amazing mom bloggers providing great information on healthy, natural products like SweetLeaf and empowering moms to connect, learn and share about raising healthy families! Check them out!
I received this product free from the sponsor of the Moms Meet(SM) program, May Media Group LLC, who received it directly from the manufacturer. As a Moms Meet(SM) blogger, I agreed to use this product and post my opinion on my blog. My opinions do not necessarily reflect the opinions of May Media Group LLC or the manufacturer of the product.