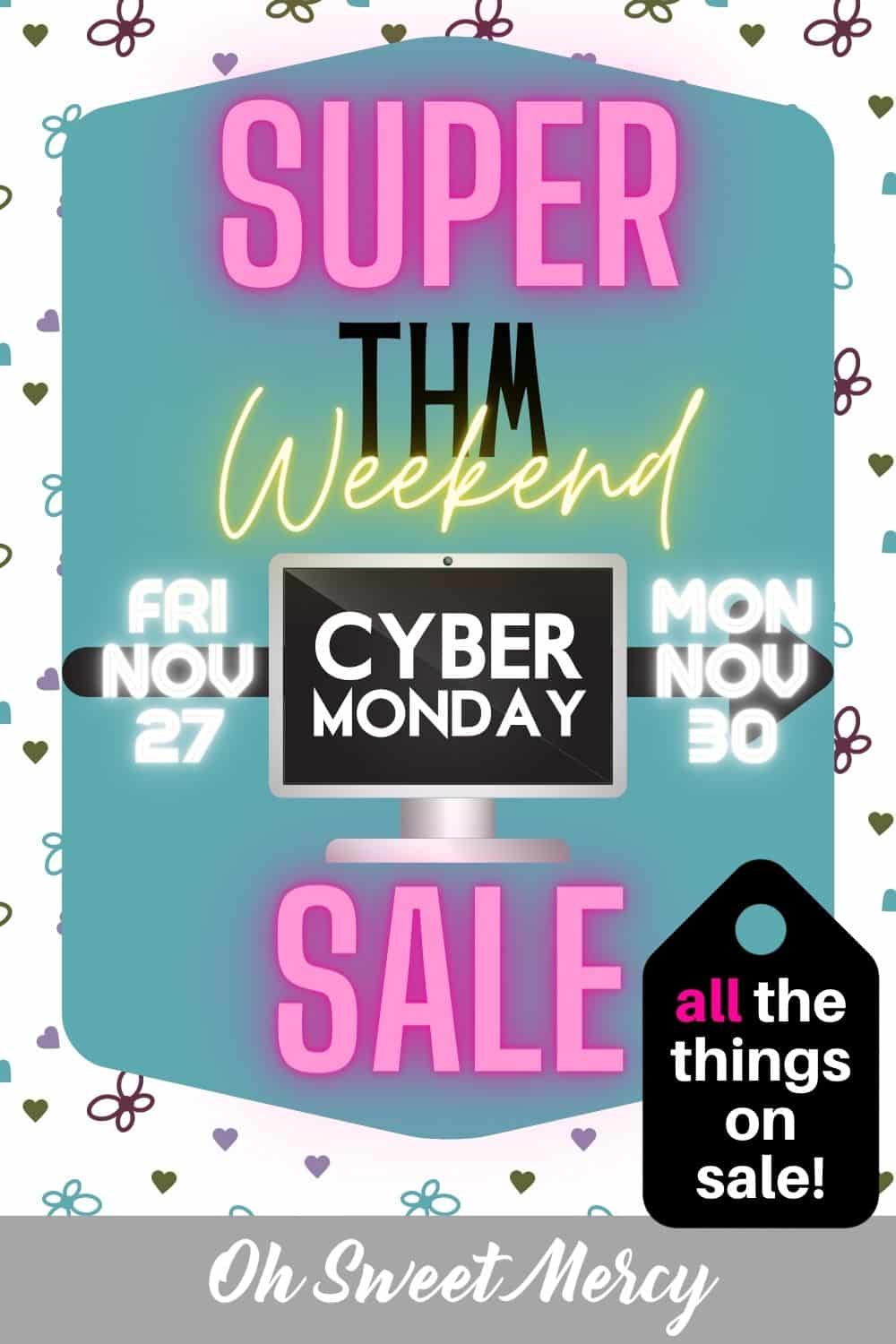 ---
Yes, you read that correctly! This year, the annual THM Cyber Monday sale starts on Black Friday and runs through Cyber Monday. Get your shopping list ready! It's a great time to stock up on your favorite THM products for you (or a family member or friend)!
---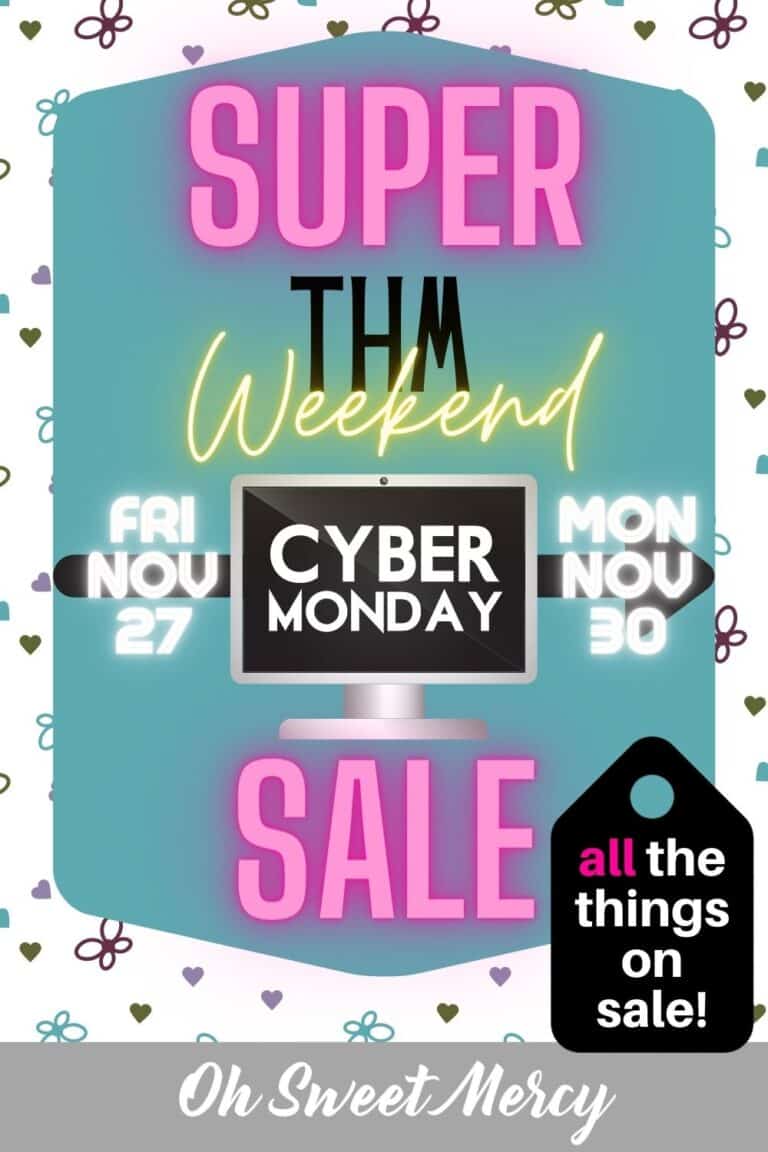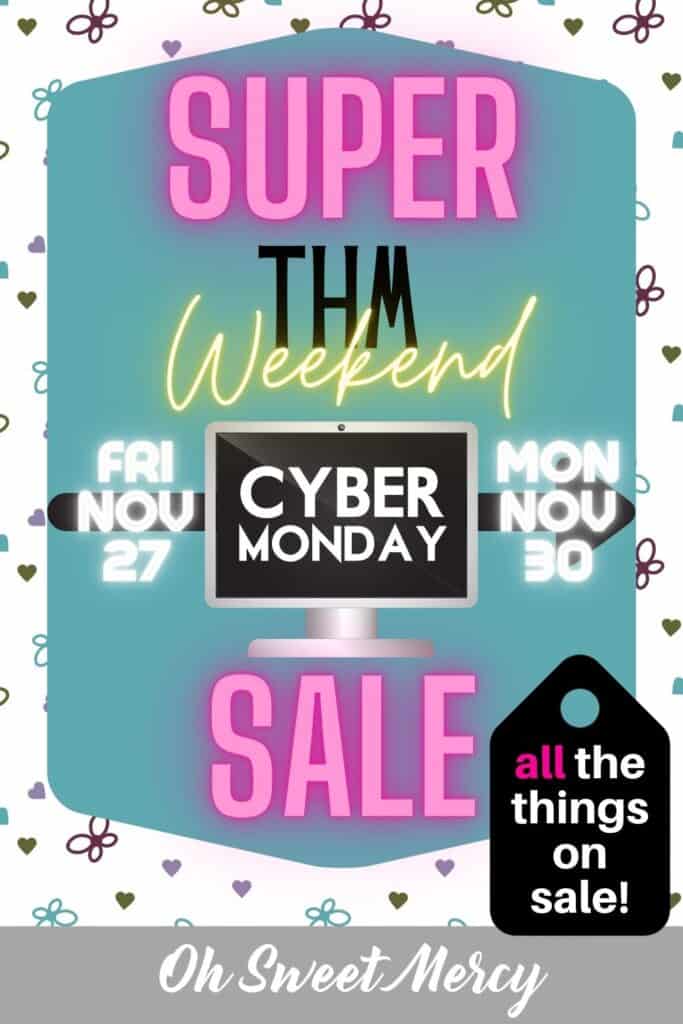 The THM community waits with baited breath all year for the annual Cyber Monday sale. That may be a tad bit melodramatic, but I can say without reservation that THMs are some of the most enthusiastic supporters a company ever had.
The recent pre-ordering for their new cookbook, Trim Healthy Future, is a perfect example. We quickly ordered up all the books they had originally contracted to print, requiring a 2nd run before the first books were even shipped!
We love our THM cookbooks and products, can I get an amen?
What's On Sale?
All. The. Things! Yes, that's right. Every THM product is discounted during this annual sale.
But this year, it's not just Cyber Monday. No, it's a super cyber sale! It starts Friday, November 27 and runs through Monday, November 30.
REMINDER: as usual, the time has not been specified but the sale starts some time in the wee hours on Black Friday. Stay up late and get your shopping done early 😉
Here's some of my favorites. I need to get my stock-up list ready, how about you?
---
The following are affiliate links. Clicking on any and ordering may result in a small commission for me. Your price is not changed. Thank you for using my affiliate links, it helps keep things running here at OSM! If you prefer not to use affiliated links, please scroll to the bottom of the post for a non-affiliated link to the store.
---
Trim Healthy Future Pre-Order Deal Extended!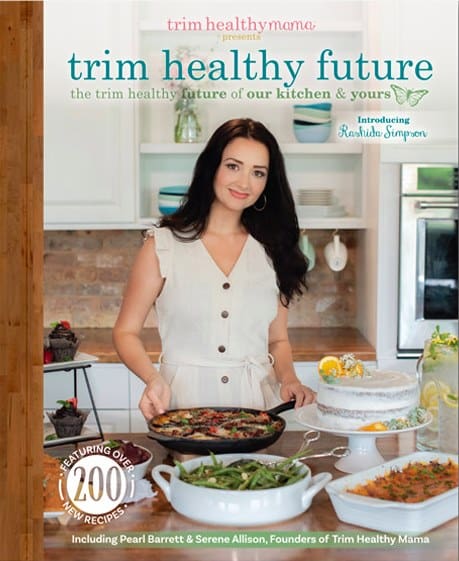 This deal, which includes a free digital copy of the cookbook, 3 bonus recipes not in the book, and a free 3 month subscription to the Trim Healthy Membership Site, is extended to December 7, 2020.
SPECIAL NOTE: The book must be ordered separately as it will ship a few weeks later.
---
Food Products & Sweeteners
This is not a complete list of all the products, just a sampling! EVERYTHING is on sale!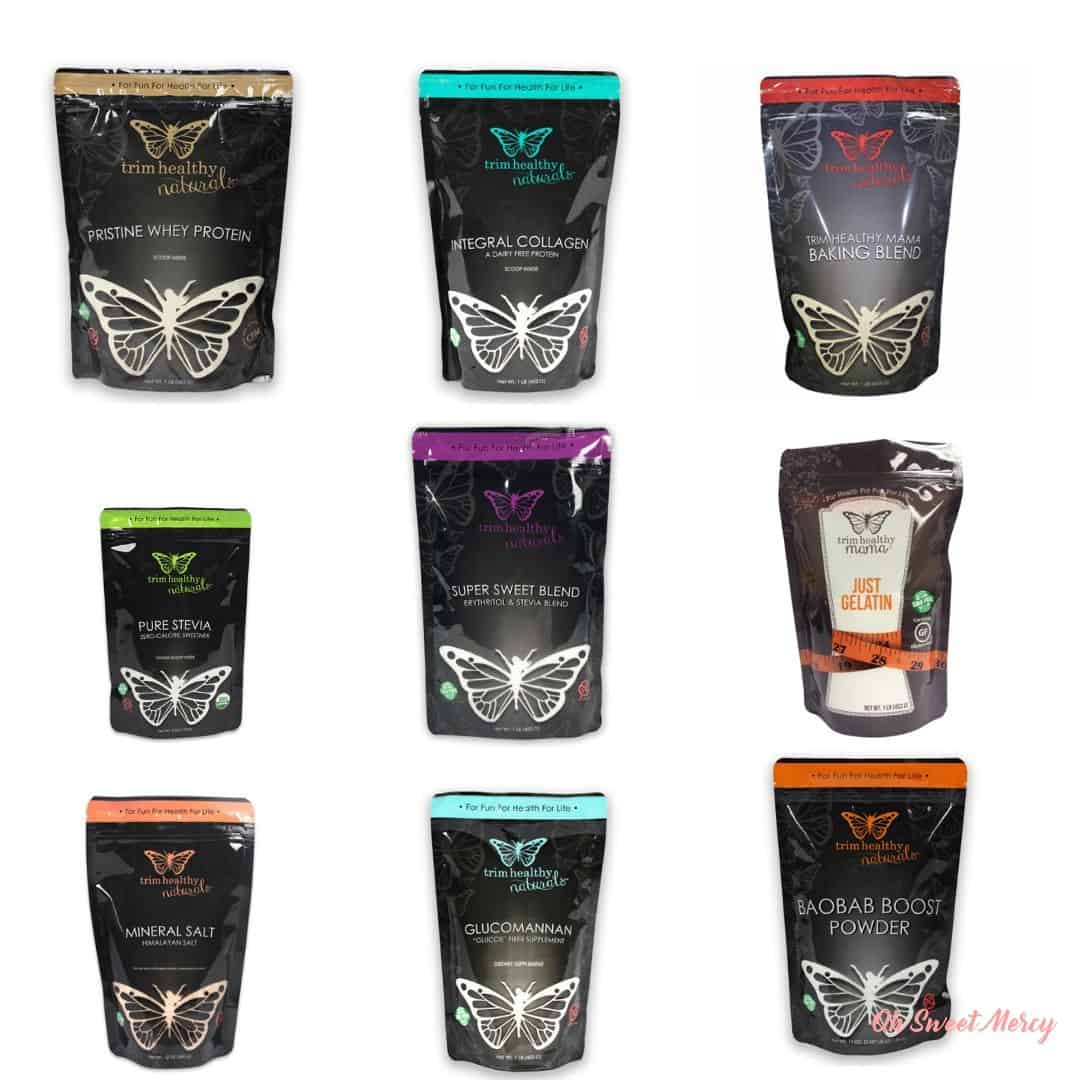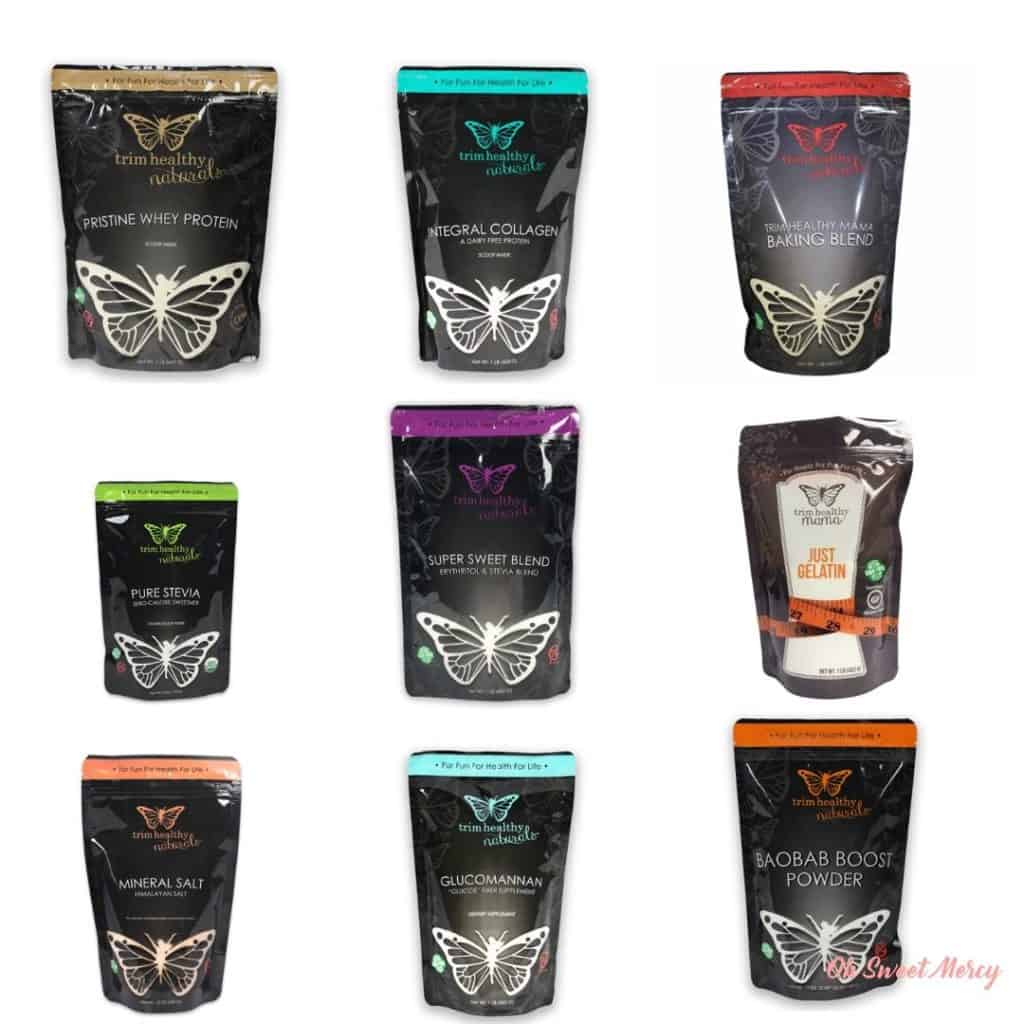 Pristine Whey Protein Powder (unflavored) 16 oz
Pristine Whey Protein Powder (unflavored) 3 lb
Flavored Whey Proteins (Chocolate, Strawberry, Choco-Peanut)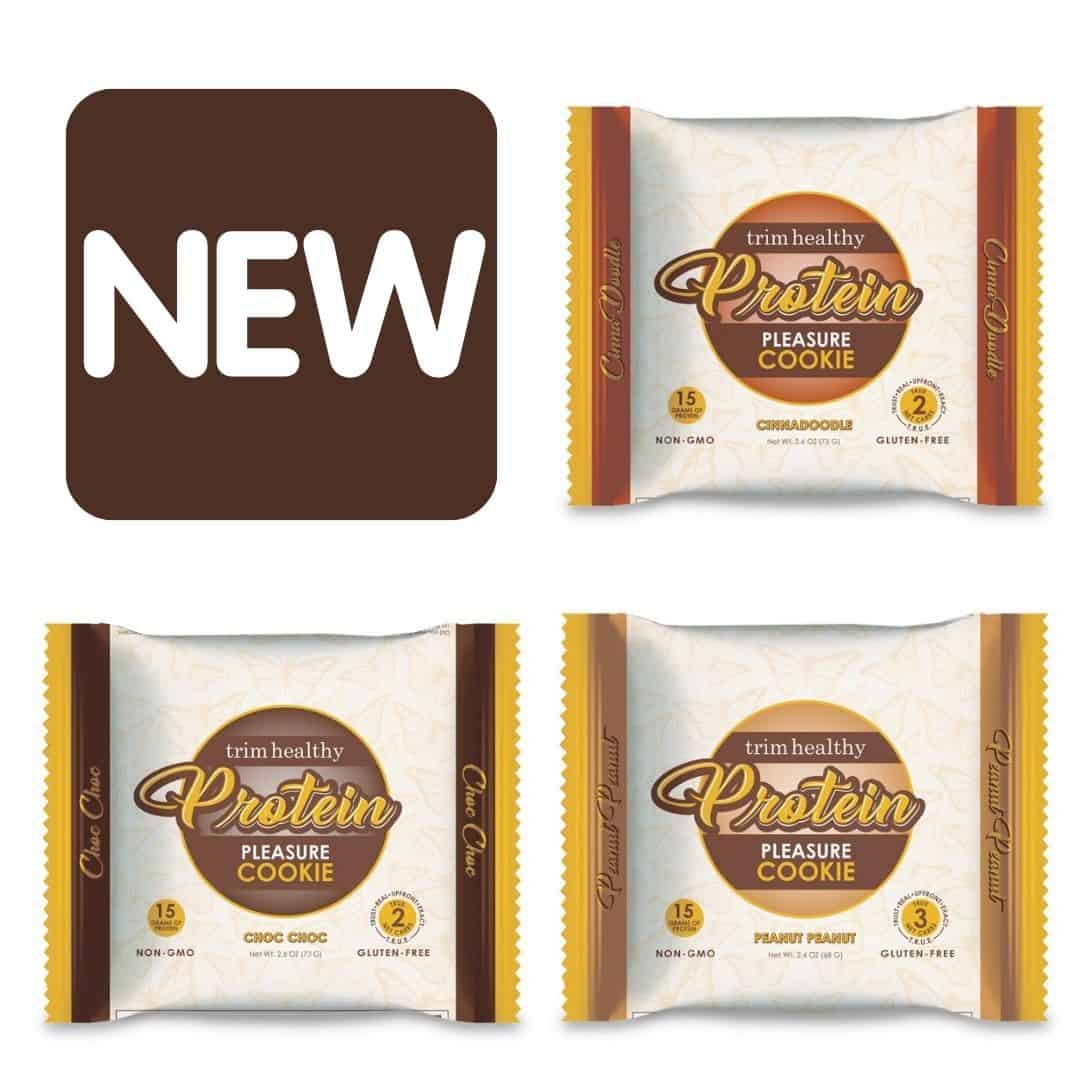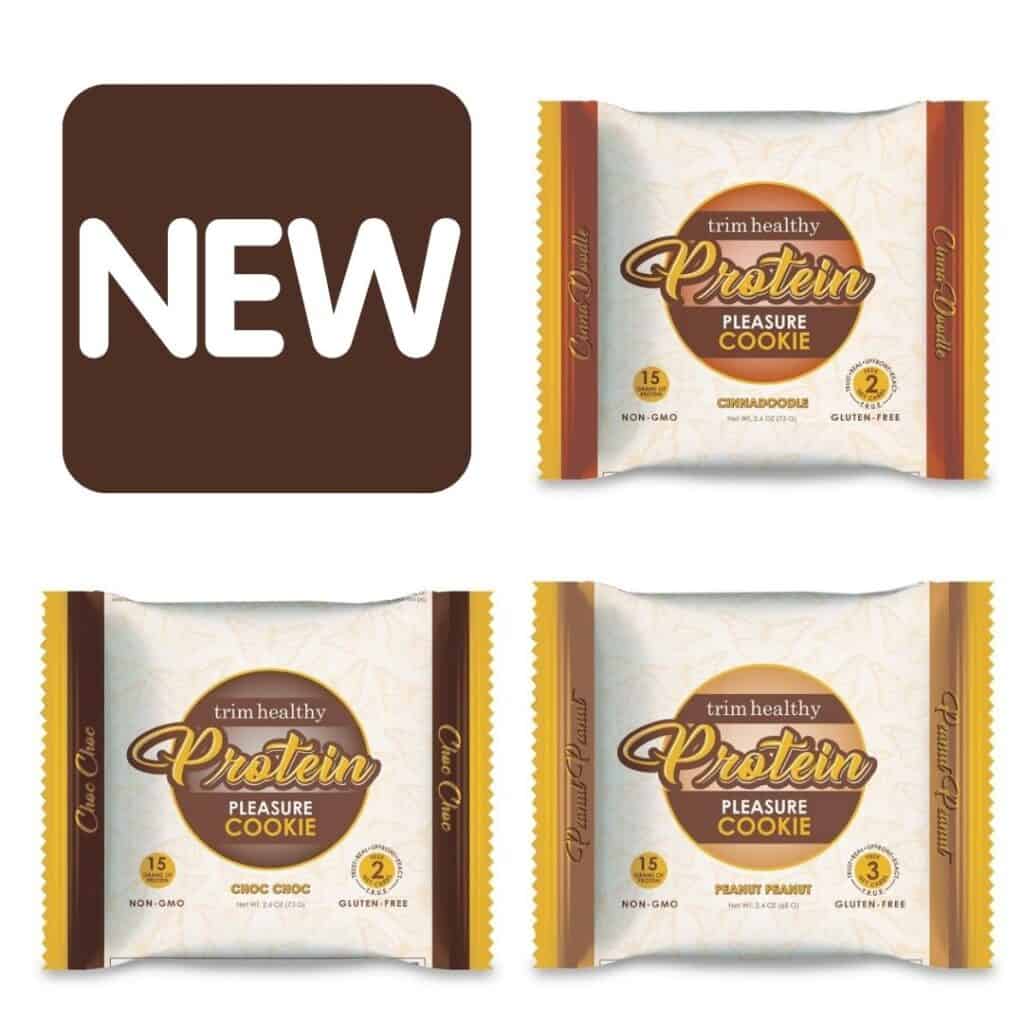 The NEW Pleasure Cookies…get 'em while you can! 3 NEW flavors, too!
Chocolate Chip Protein Pleasure Cookie
Chocolate Bars and Protein Bars
Xylitol-Free Gentle Sweet – if you have dogs, this is the one you need!
---
Natural Skin Care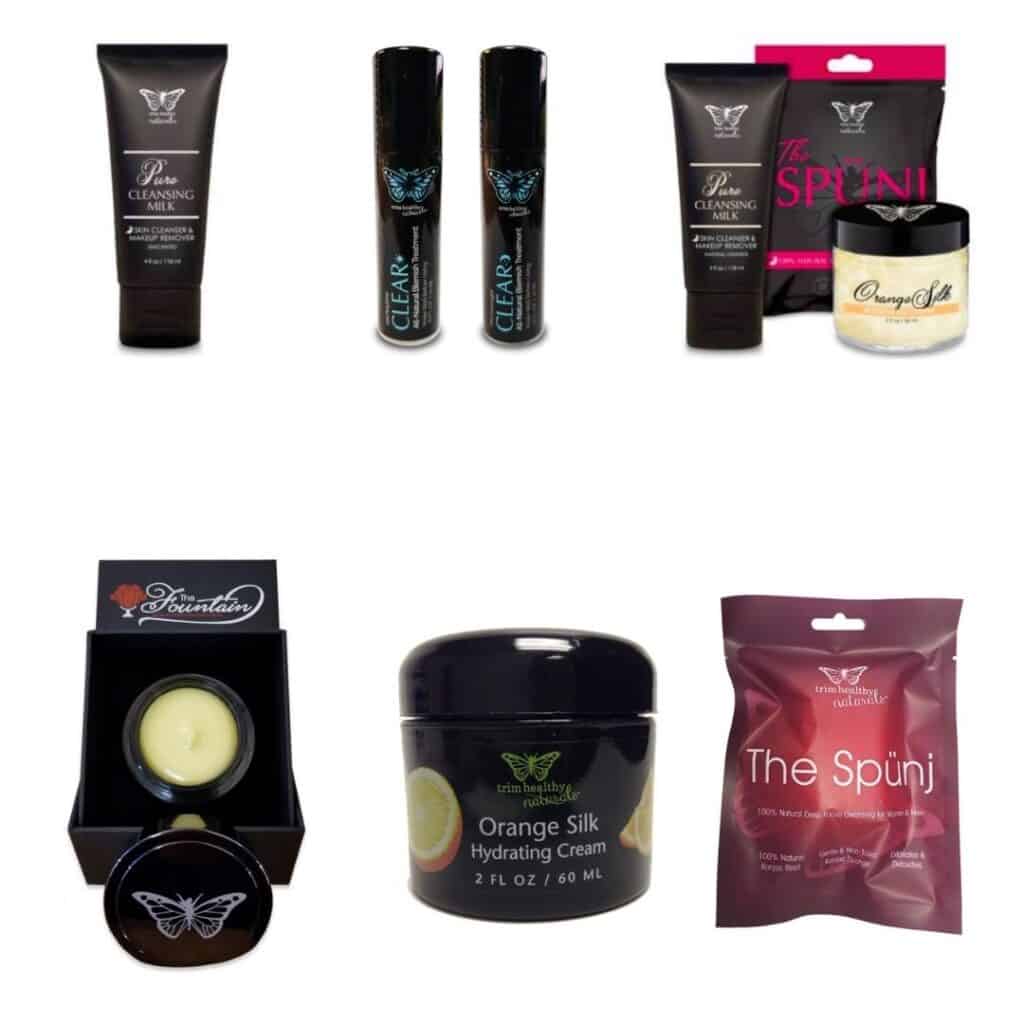 Absolute Gourmet Skin Food Collection – 3 luscious hydrating creams plus a complimentary Spunj facial exfoliator.
The Fountain: Baobab and Rose Anti-Aging Cream – this one almost always sells fast!
Clear AM & PM Combo – for blemishes
Bountiful Balm Multi-purpose Skin Fix
---
CBD Products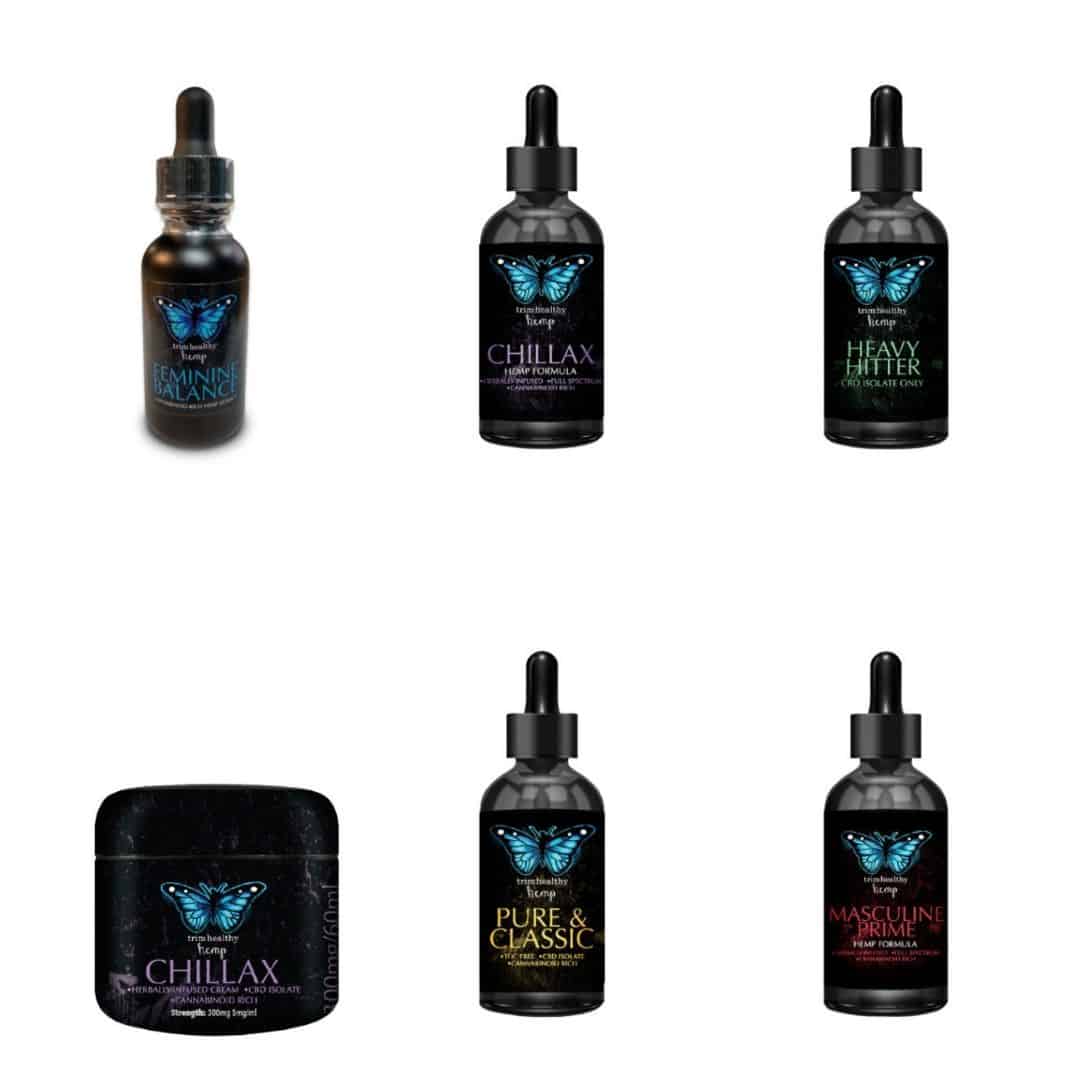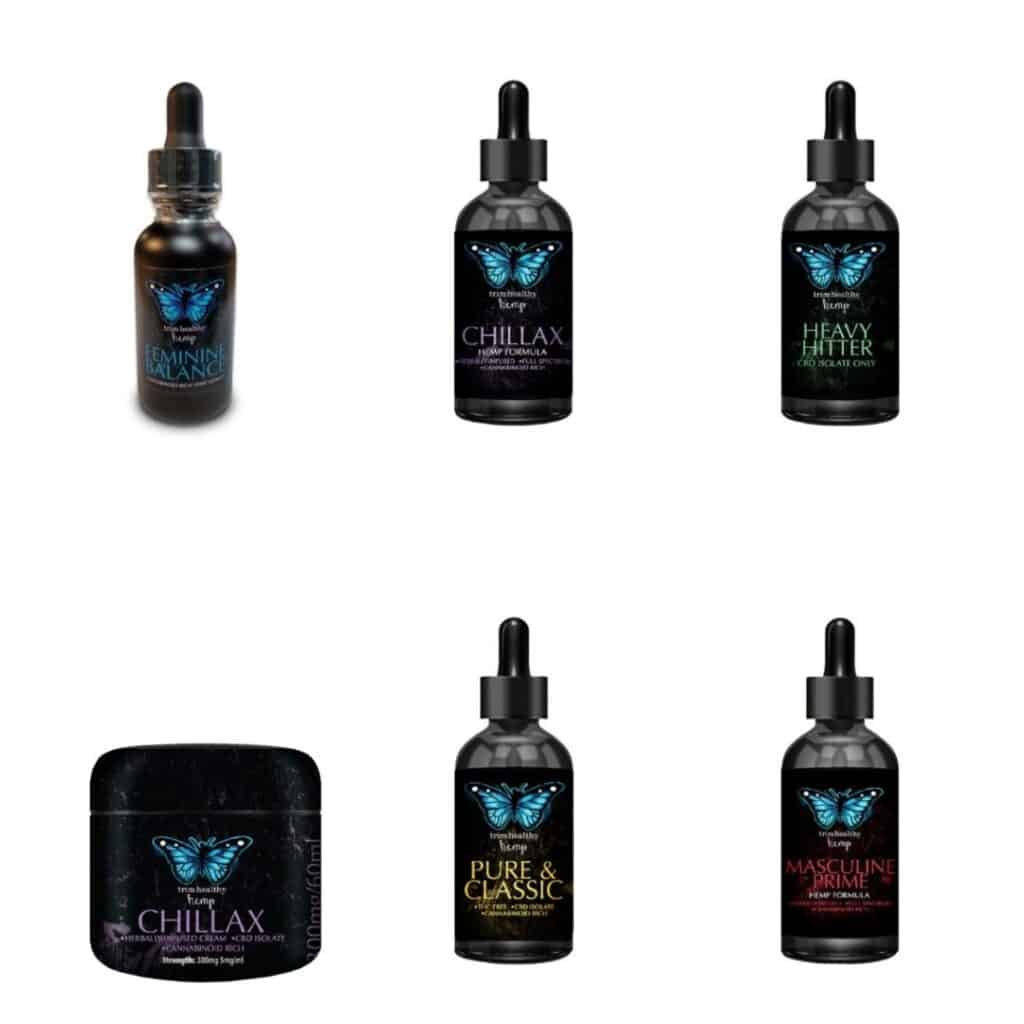 If you love THM's CBD products (or would like to try them) then this is the time to stock up!
Feminine Balance Full Spectrum Hemp Tincture
Masculine Prime Full Spectrum Hemp Tincture
Pure & Classic CBD Isolate Hemp Tincture
Chillax Full Spectrum Hemp Tincture
Heavy Hitter 3000 mg Full Spectrum Hemp Tincture
Heavy Hitter 3000 mg CBD Isolate Hemp Tincture
Masculine Prime CBD Isolate Cream
Orange Silk Plus CBD Isolate Cream
Extra Mild Plus CBD Isolate Cream
One Hempy Family Hemp Tincture Collection
---
Accessories and Miscellaneous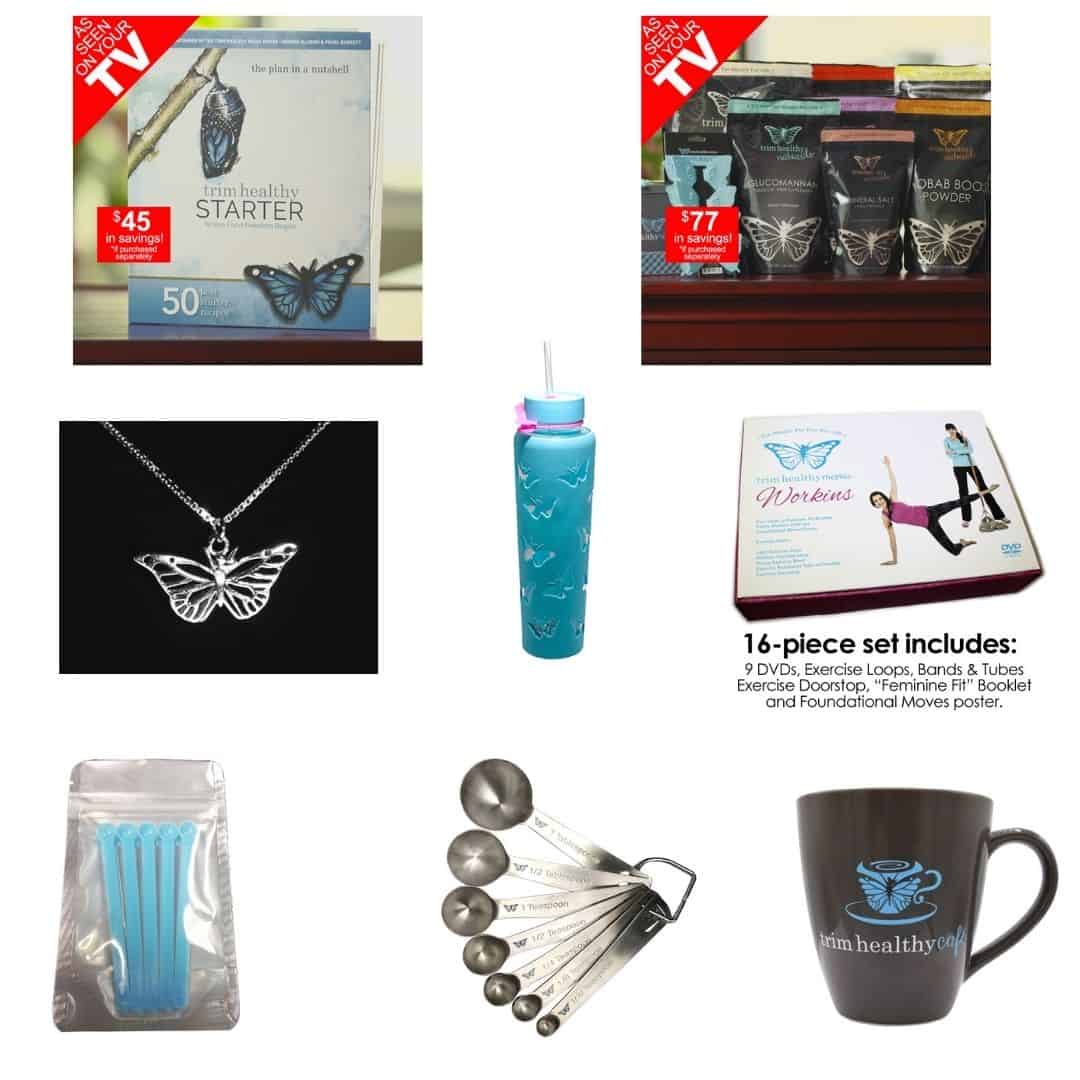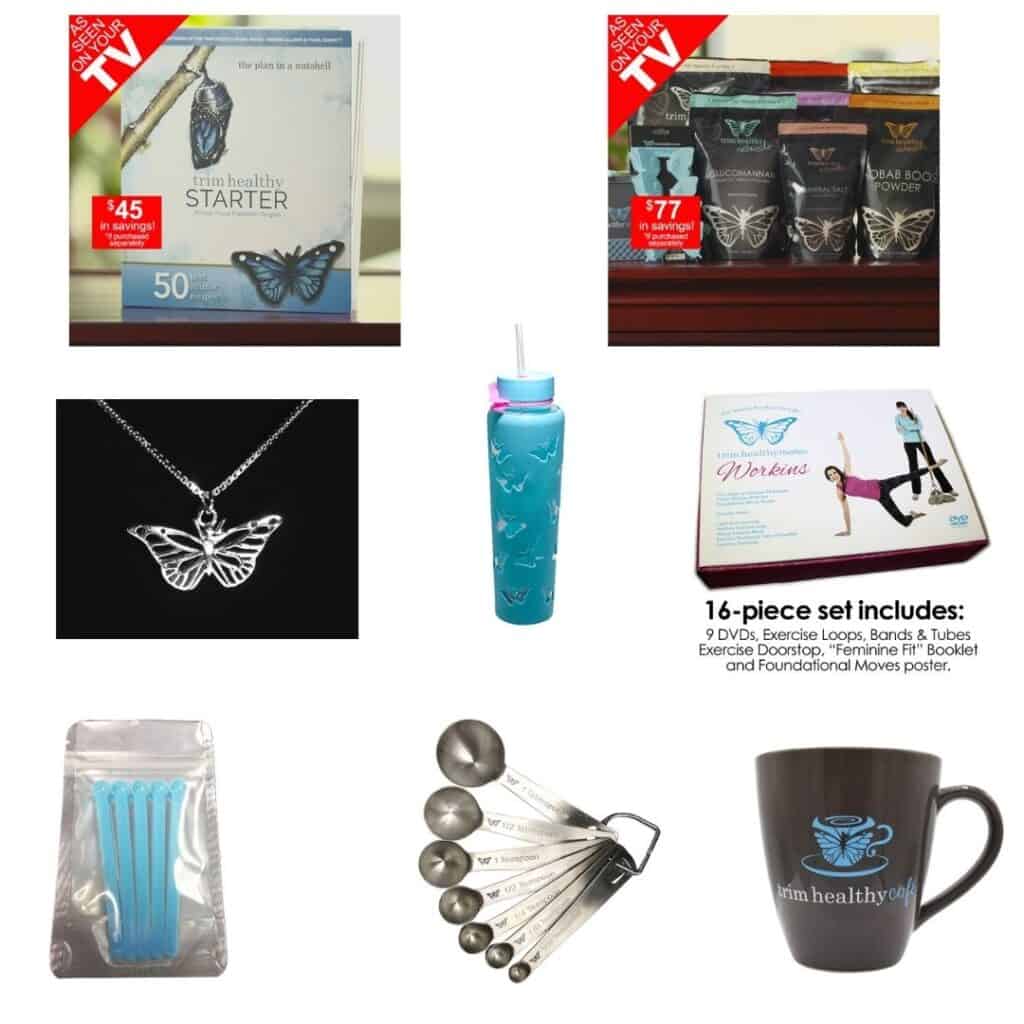 Have you checked out the Accessories section of the THM Store? There's quite a few helpful things there!
Workins Complete Set – Comprehensive Exercise & Healing Program Designed Just For Women
THM Stainless Steel Measuring Spoons Set – includes the "doonk" spoon!
5 Pack of Doonk Scoops – plastic
Muffin Mug – but you can certainly use it for coffee!
THM Starter Pack and THM Starter Pack and Product Bundle – both include 1 year subscription to the Trim Healthy Membership Site. Makes a great gift for a loved one who's wanting to get started with THM!
Hand Crafted Sterling Silver THM Butterfly Necklace – a lovely gift idea!
---
Are you excited about this sale? I'm glad it's going on all weekend! What's at the top of your list?
---
To shop with a non-affilated link, click this link: https://store.trimhealthymama.com
---