Jumping to the recipe? Please come back and read when you have the time, I include helpful info in my posts like how to fit my recipes into your THM meal plan! Get notified of new posts by signing up for my newsletter at the end of the page. Thanks for stopping by!
Need a wellness planner to keep track of your goals this year?
I've got 3 to give away!
You might have gotten notifications from my Facebook Page event, email newsletter, or Trim & Healthy Habits group about this giveaway. You might have clicked on the link I provided to enter. And you probably noticed it did not actually work.
I made a bit of a blunder there! That link wasn't to the widget like I thought it would be, but to the code to put in your web page to display the widget!
Please accept my apologies for any confusion and inconvenience!
My original intention was to have 3 separate giveaways but that is just not working.
So I'm consolidating and having one giveaway with 3 winners!
What You're Entering To Win In This Wellness Planner Giveaway: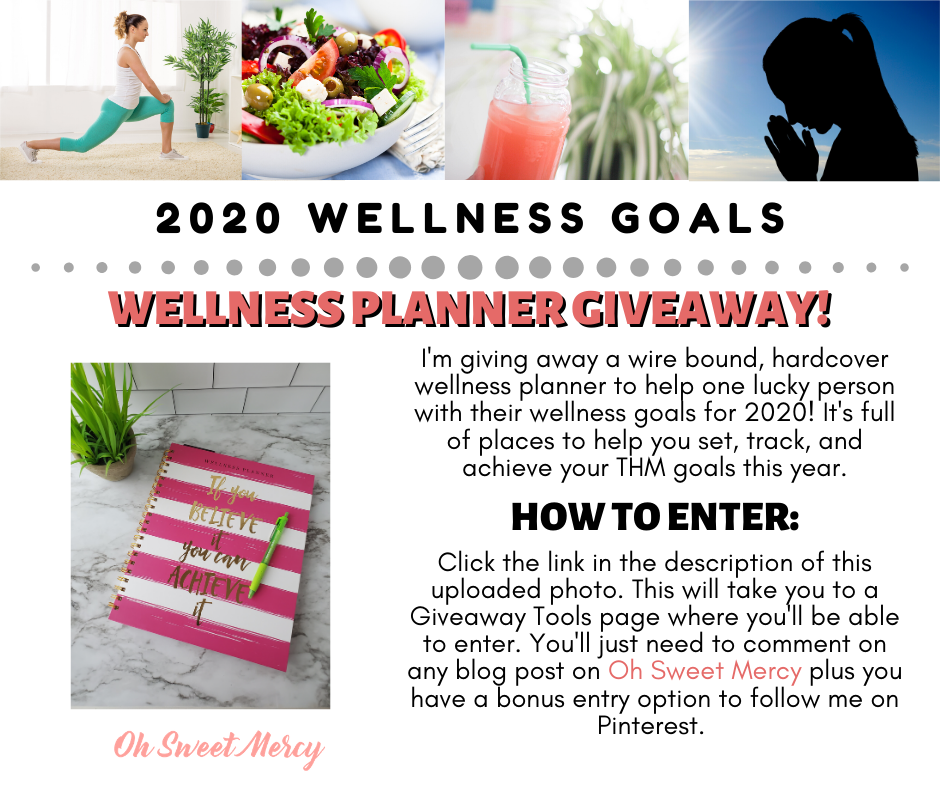 One wire bound, hardcover wellness planner with colorful pen to help you keep track of your health and wellness goals this year. The planner contains:
Undated, 12 month calendar and daily pages
Tabbed for quick reference
Monthly and weekly grids
Workout tracker pages
Goals pages
Progress tracker pages
Helpful tips and information
2-sided pocket page
Notes pages
Clear plastic sleeve
Motivational sayings on each month tab
3, 6, 9, and 12 month progress update pages
How To Enter:
Follow the instructions in the Giveaway Tools widget below:
Best of luck to you!
What are your wellness goals for 2020?