Trim Healthy Mama isn't some exclusive club for mothers only, did you know that?
Men can and DO benefit from this healthy lifestyle. Just check out Jen's (from A Home With Purpose) husband Shan's progress after just one week! Be sure to follow along to watch his progress, too.
Even kids can benefit from this slimming and healthful way of eating. No food groups are excluded (except JUNK foods, of course) so you don't have to worry about them not getting the proper nutrients.
Trim Healthy Mama is not just salads, either. There's plenty of manly foods on the menu!
Things like Cheeseburger Pie (page 149 in the new THM cookbook), steaks and Jalapeno Burgers with Sriracha Sauce are all hearty, manly fare your man is sure to love!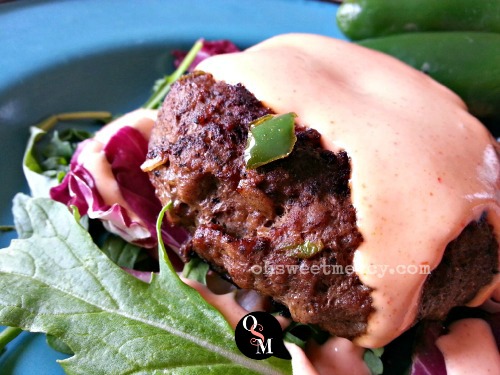 And if he's got a sweet tooth, then the Trimtastic Chocolate Zucchini Cake (page 296 in the cookbook, and if you're short on Baking Blend, check out my Chocolate Zucchini Cake Rescue post!) is so good, even non-THMers will love it. My dad had no idea it was a "diet" cake when I made it for Mister's eighth birthday party.
And then there's ice cream…oh sweet mercy, so many yummy recipes out there are on plan and delicious! Check out Briana Thomas's blog for tons of great recipes, even some dairy free if you need that.
So let's celebrate the Trim Healthy MEN in our lives with a sweet Ice Cream Bundle Giveaway!
That's right, one lucky winner will receive:
Cuisinart 1 1/2 qt ice cream maker
Tovolo Sweet Treats Tub
NOW vegetable glycerine
Mini silicone popsicle molds
This prize package is worth $90, and is sure to sweeten up some lucky guy's day!
I love teaming up with my fellow THM Blogger Test Kitchen (Unofficial) buddies to bless others!
**You need to be a member of the THM Bloggers Test Kitchen to enter this giveaway**
Enter via the Rafflecopter widget below, and be sure to share and Pin this Father's Day Ice Cream Bundle Giveaway to your favorite Pinterest board!