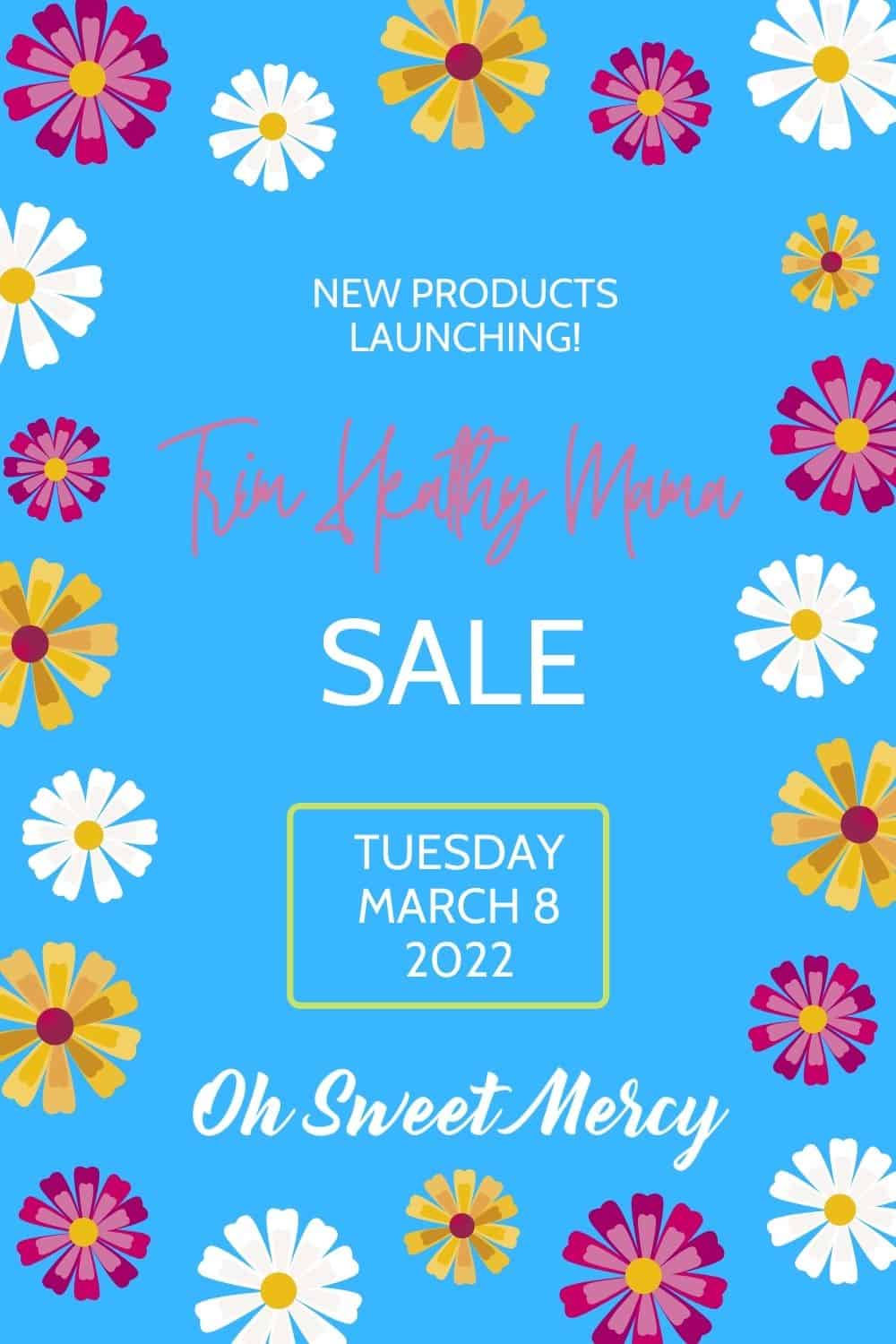 ---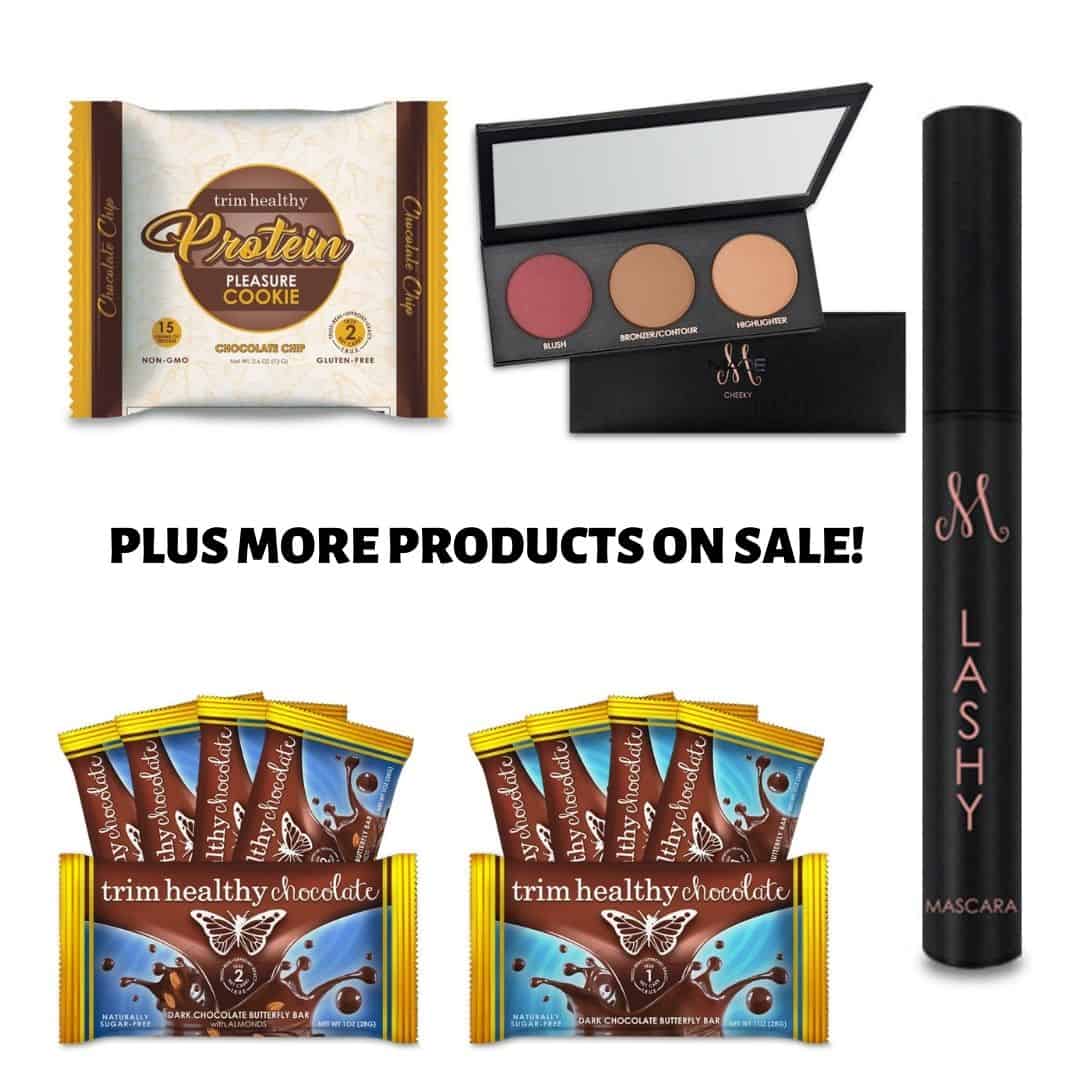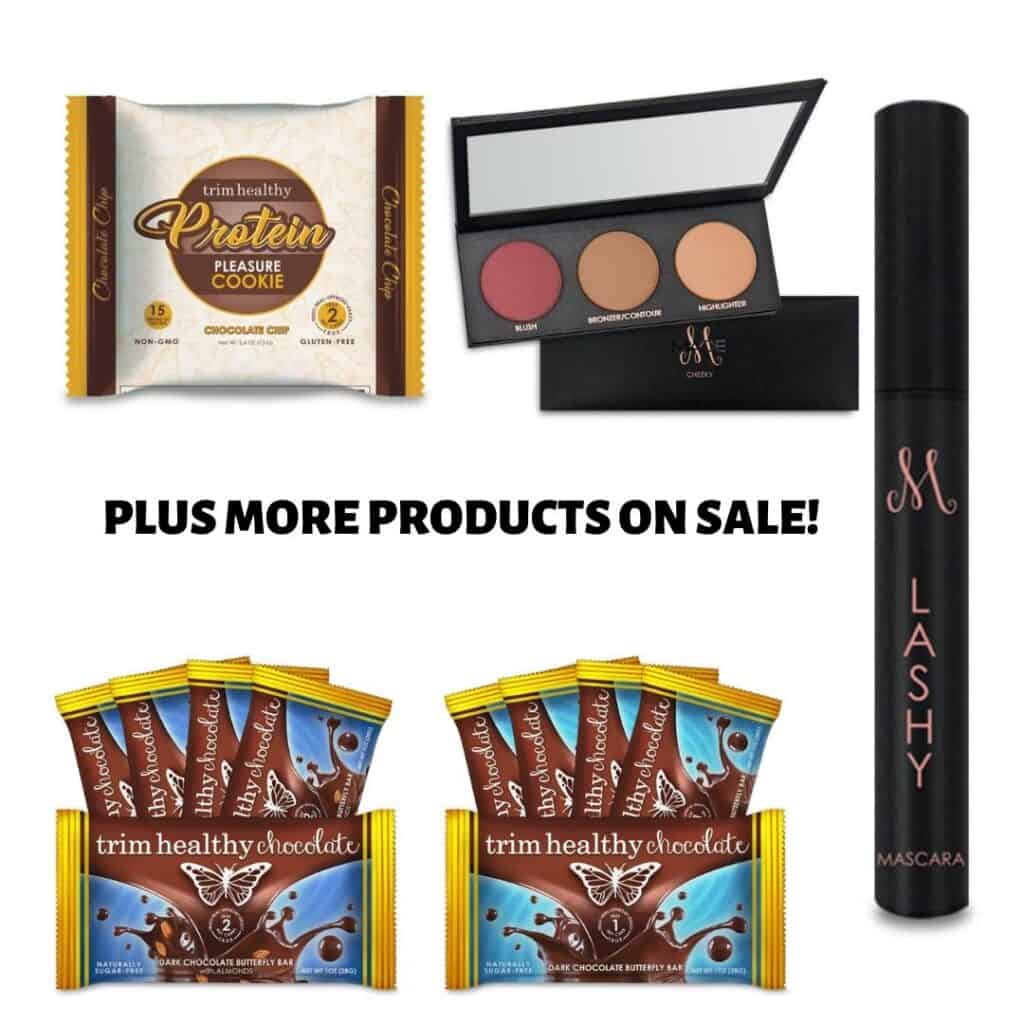 This post contains affiliate links. I may earn a small commission on qualifying purchases. Thank you!
Do you remember those Protein Pleasure Cookies from Trim Healthy Mama? They've been unavailable for quite some time, sadly.
Good news: they're back now! Well, the Chocolate Chip variety, to start with, but the rest will join soon.
But, wait – there's more!
Dark Chocolate without the fillers most companies add. Dairy free and with or without almonds.
Blue Skies Colada Hydrates BULK mix! This is one of my favorite flavors and a great way to help you stay hydrated.
Have you been waiting for the blush palette from the new Made natural make up line? Well, your wait is over! This new addition launches on this sale, too. I don't have a product link as of the time I'm writing this post, but you can get to the skin care category at the Trim Healthy Mama Store with this link.
And finally, some other THM staples are on sale, too:
NEW BOOK: I'm That Girl is also on sale, plus some other items.
How Do THM Sales Work?
The Trim Healthy Mama community gets very excited about sales and we've been known to crash servers. The time the sale starts is always a closely guarded secret, but it's always some time after midnight CST and goes for 48 hours.
Head to the Trim Healthy Mama Store to see what other products are on sale and grab what you need!