Keeping the Biblical Feasts has been something I've done for a few years now. At first, it was confusing (I'm Calendar Challenged as it is with just our Gregorian calendar…), but each year I learn a little more and it's getting easier. I love keeping these mo'edim (appointed times) with my heavenly Father and with a community of believers. Sukkot is the last big Feast of the year, and is referred to as The Time of Our Rejoicing. Since we rejoiced for a full week this year, I thought I'd share about it…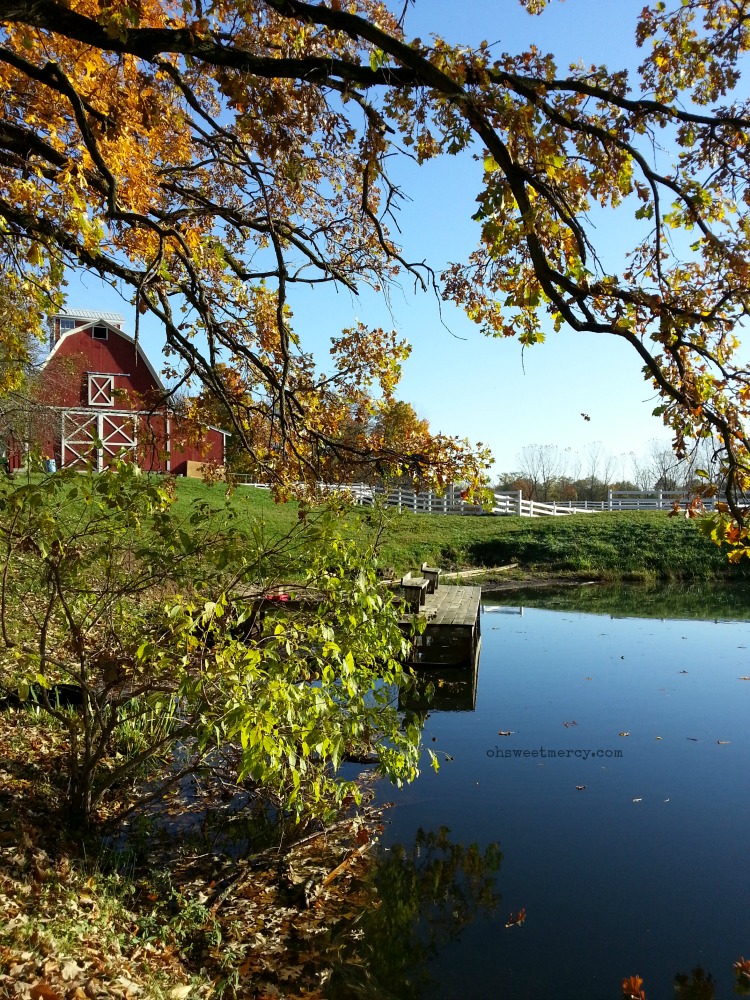 Last year, I was not able to take a week away from my normal things to live in a sukkah (temporary shelter) for a whole week. But, the kids and I did manage to camp in a tent one night. We enjoyed it, but that was honestly the most miserable night of sleep I'd ever had in my life! This year we were better prepared and it was much better!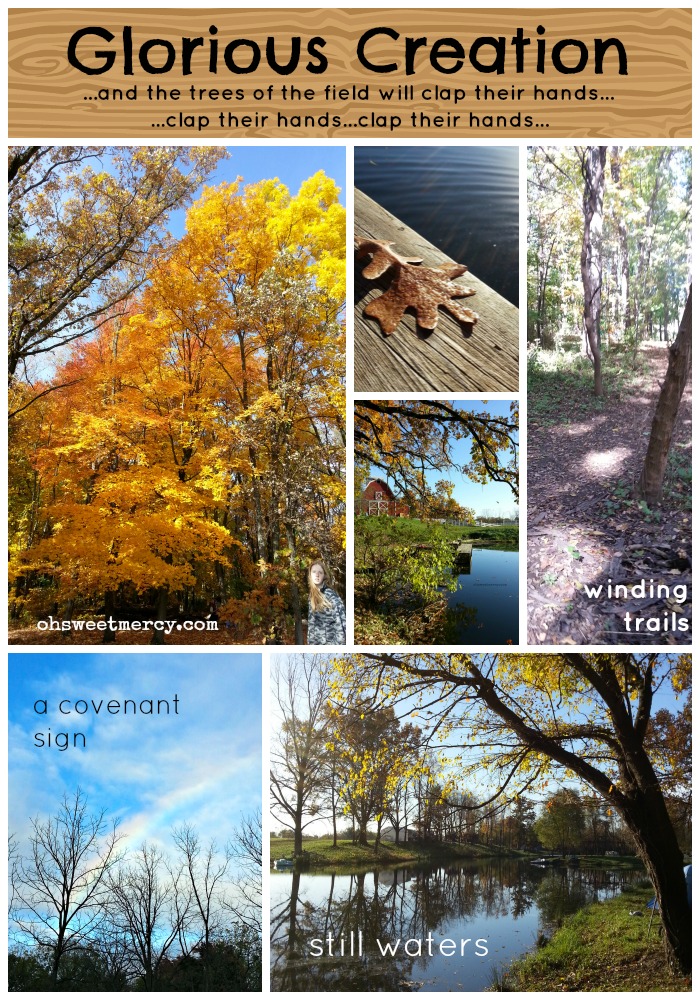 Many families from our Sabbath Fellowship planned to gather at Shekinah Farms. It's a gorgeous piece of property with gentle, rolling hills, woods, trails, a pond, horses, chickens, goats and a very kind and hospitable family. The family that owns the farm spent quite a bit of time this summer preparing camp sites (26 sites, each one marked with a different Hebrew letter) and even running electricity out to them. We pitched our tent at Aleph, and had a lovely waterfront site for our tent.
There were also many families and individuals from other fellowships there. How wonderful it was to meet them and fellowship together! It seemed like we were all just one big, happy family. I know that sounds sappy, but it's true. Even though I was meeting many of these folks for the first time, there was still a sense of familiarity…a sense of belonging. Acceptance and love, regardless of where one is in this walk of faith. That is something we all could use, no?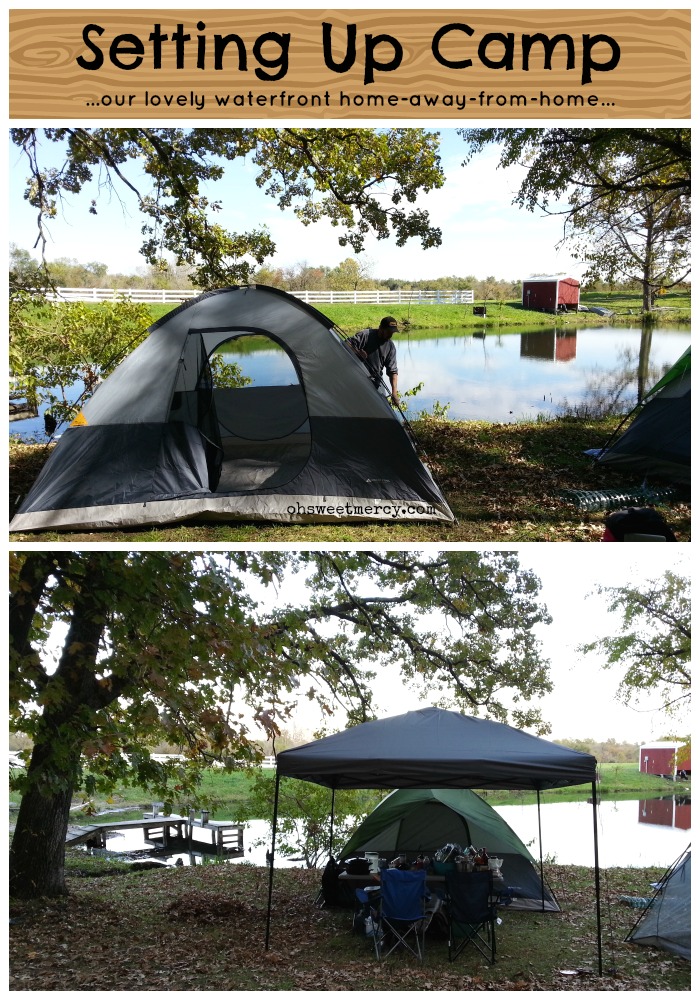 There was also a huge multipurpose building with a kitchen, showers, gym and recreation areas that we could use. Since we ended up having several days of rainy weather (apparently, a must for Sukkot, I'm learning! So are these…), we spent quite a bit of time there. We played card and board games, four square (I forgot how fun that game was!), ping pong, and they even had a trampoline and basketball court for the kids to use.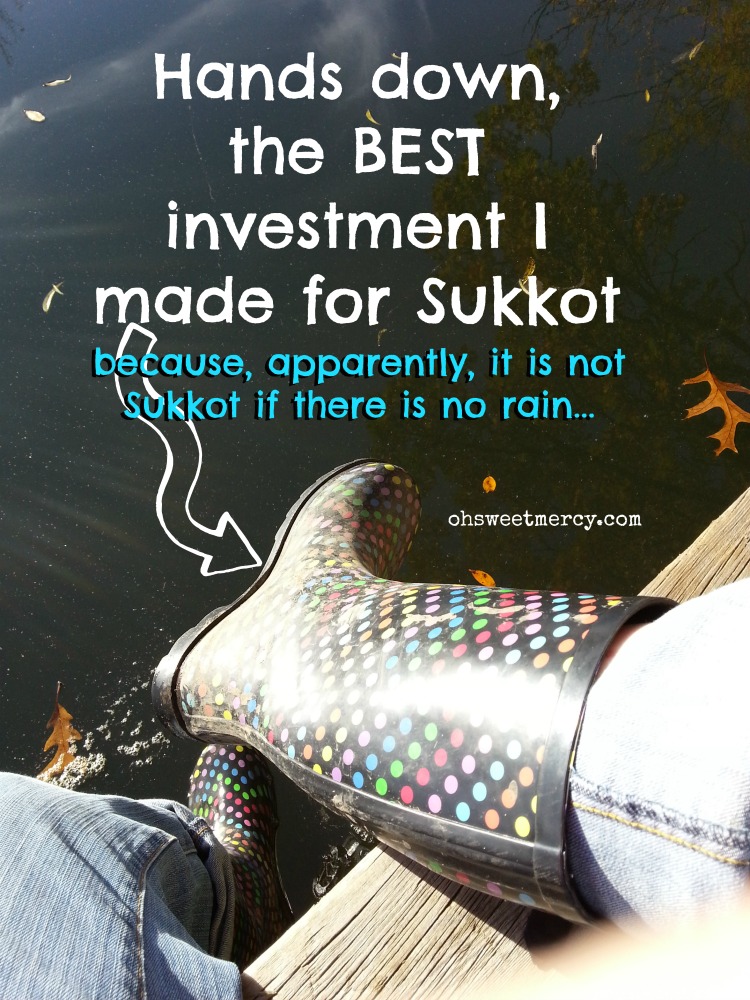 There were several corporate gatherings for teachings, and our own Fellowship gathered daily for the Torah portion reading and worship. We had several potlucks and a chili cookoff…the food was amazing! How I didn't gain weight, but actually lost a pound, is beyond me. There was also a Talent Show one night that was really fun. Mister wanted to dance…and so he did. I have to give the kid credit – I never would have done that at his age…or any other!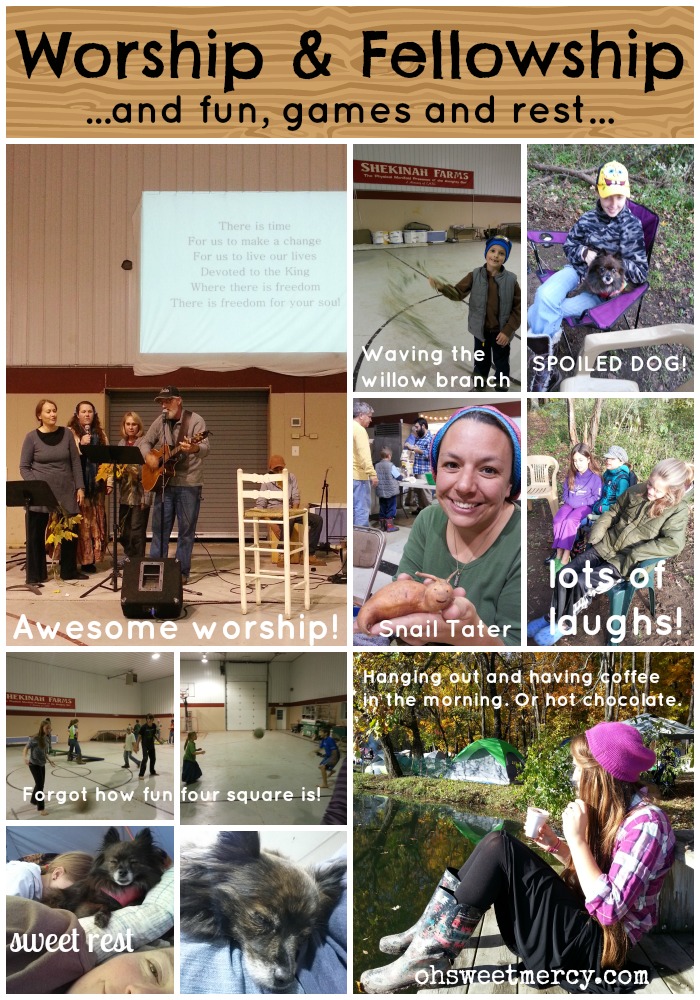 It was so wonderful being among other believers and keepers of Torah. We didn't have to worry about whether or not the food was clean. I could let the kids run and play and do whatever and not worry about where they were or what they were doing. We all looked after the kids and made sure they were behaving, safe and fed. Lots of campfires, at least until it got rainy, and I got to put my Easy Frugal DIY Firestarters to the test. My husband was only able to join us for a couple of days, but he tried them and was impressed. He is not impressed by much, so I took that as a huge compliment! Cooking outside was fun, but next year I'd like to have something like this "camp kitchen" to make it a bit easier.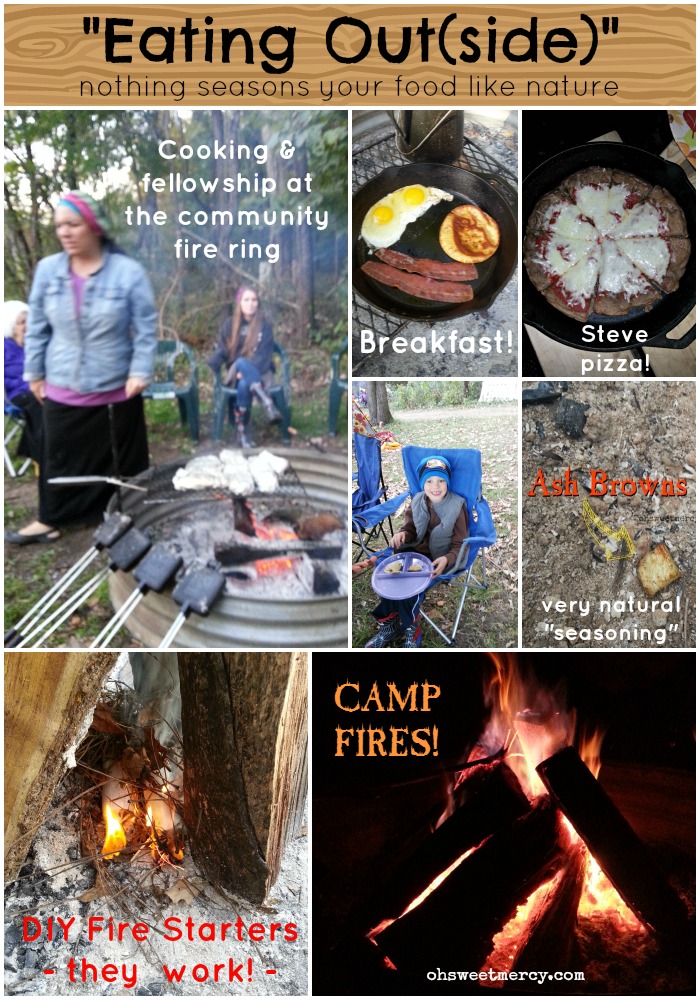 Of course, you can't have an appointment with YHWH without learning something about him, and yourself. I learned about a fascinating correlation between fractals and the Sabbath. That our Holy Scriptures are based on agriculture (no wonder so much of the meaning is lost on us in our modern society!). I learned hineh ma tov u'mana'yim shevet achim gam yachad – and not just the song, as I already knew that. I learned how good and pleasant it is for brethren to dwell together in unity. And I learned to have a deeper longing for unity in the body of Messiah. YHWH also reminded me that I have my own "stuff" to work on and I need to let go of the deep longing in my soul for things that are beyond my control and let Him deal with them. Work on my own stuff, leave the rest to the Father. Wise counsel, as always.
There were great conversations and discussions, I got to know some people better, met new people, and I learned even more about this wonderful Feast Day. Eight days of worship, fun, fellowship and sweet rest for the soul was like a healing prescription for us. And oh, so was the laughter! It does good, like a medicine, for sure! It was a wonderful time of rejoicing, and we can't wait for Sukkot next year!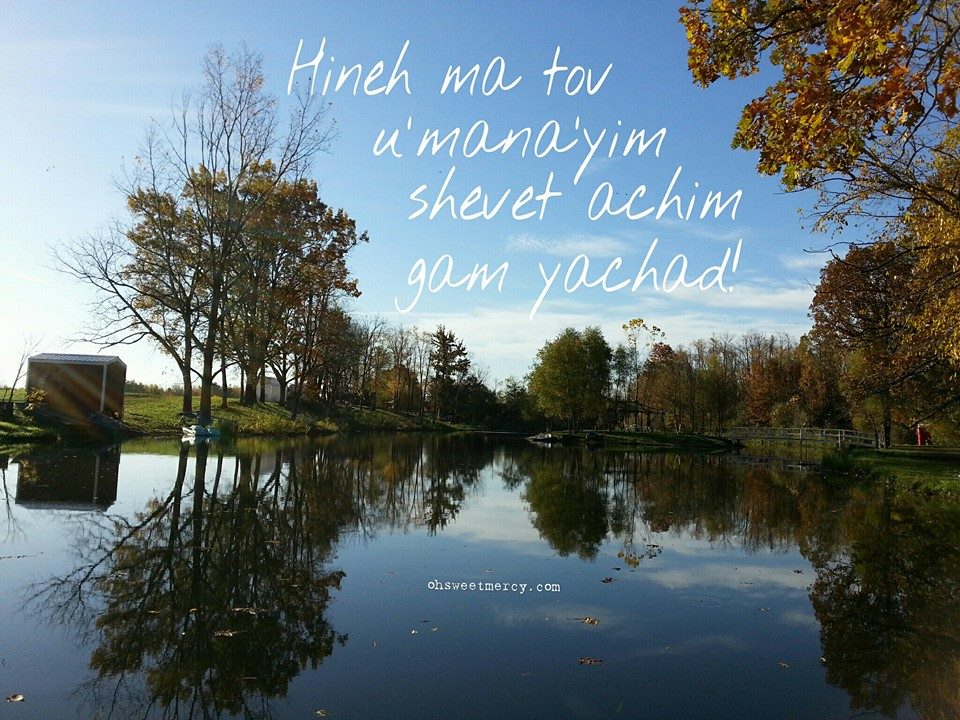 And hopefully for Sukkot next year…in Jerusalem!
We were so incredibly blessed to rejoice with this group of amazing people! Hope to see you all again soon! If you were there, I'd love to hear about what blessed you the most. Please share in the comments below!