Like this post and don't want to miss more like it? Be sure to sign up for my newsletter at the end!
It's amazing how people that we've never even met can touch our lives.
A great example of this is my husband's Grandma Fanny. She passed away years ago, and I never met her…but every time I make baked custard, I think of her.
My husband told me the story of how early one morning, Grandma Fanny made two perfect custard pies. Now, she had always made great custard pies but these two pies were absolutely perfect. Not a crack anywhere on the top. Just absolutely beautiful.
(unlike my custard…)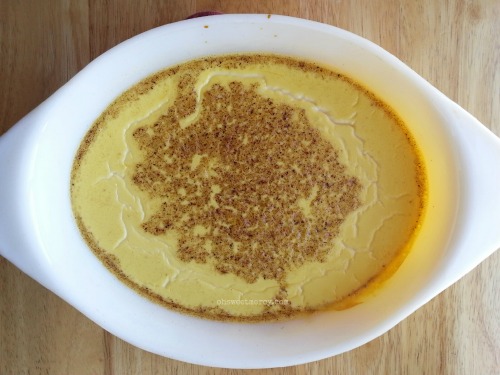 Then, just a few hours later…she passed away. She left behind memories such as this for her family to hold dear to their hearts. I don't know why this story has stuck with me so much, especially since I never had the chance to talk to her or know her at all (or try her famous custard pie), but it has.
Now whenever I make baked custard, I think of the two perfect custard pies she made. I wonder if she had any idea they would be the last custard pies she ever made. Did she have any inkling at all that this would be her last day on earth?
It makes me also think about what memories I will leave behind with my own family.
Are they warm, happy and loving memories?
Will my children remember that I loved them or will they remember that mom was particular about this or that or grumpy or on her phone too much?
Will my husband remember that I was loving, loyal and supportive or will he remember the times I grumbled about him leaving his clothes on the floor?
I made baked custard today. It didn't turn out as perfectly as Grandma Fanny's. But it did make me think about being more intentional with the people who matter the most in my life.
Baked Custard
ingredients
6 eggs, beaten, from pastured hens preferrably
3 c whole milk, raw if you can get it
scant 2/3 c maple syrup (more or less to taste)
2 tsp or so of vanilla
pinch of sea salt
Homemade Chai Spice Blend OR cinnamon and nutmeg to sprinkle on top
method
Preheat oven to 325.
In a mixing bowl, combine eggs, milk, maple syrup, vanilla and sea salt. Combine well, but try not to make a bunch of foamy bubbles. If you do end up with foamy bubbles, you can scoop them off with a spoon.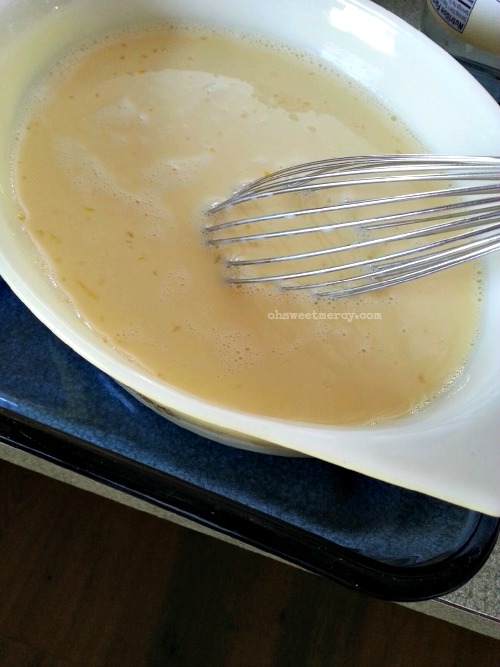 Place a greased baking dish into a larger sized baking dish. Pour mixture into the greased baking dish. Sprinkle the top with desired amount of Chai Spice Blend or cinnamon and/or nutmeg.
Fill the outer baking dish with hot water up to the level of the custard in the greased baking dish and carefully place into the oven.
Bake for 45-60 minutes, or until a knife inserted into the center comes out clean.
Don't Forget to Pin This Baked Custard Recipe to Your Favorite Recipe Boards!