---
This homemade chai spice blend is so easy and delicious! Perfect for Fall-inspired baked goods and beverages so you'll want to keep this blend on hand to sprinkle on all the things! Trim Healthy Mamas will be happy to have this chai mix in their cupboards – there's no unwanted ingredients, just pure, fragrant spices.
---
Ever read the labels on your spices? No? You really should.
Yesterday I made a very delicious Coconut Chai Muffin in a Mug using a chai spice blend that I had purchased some time ago. Normally, I read labels very carefully. For some reason I didn't read the label on this particular item.
Had I read it first, it would not have come home with me from the store. It had two things in it that I did NOT want in my chai spice blend at all: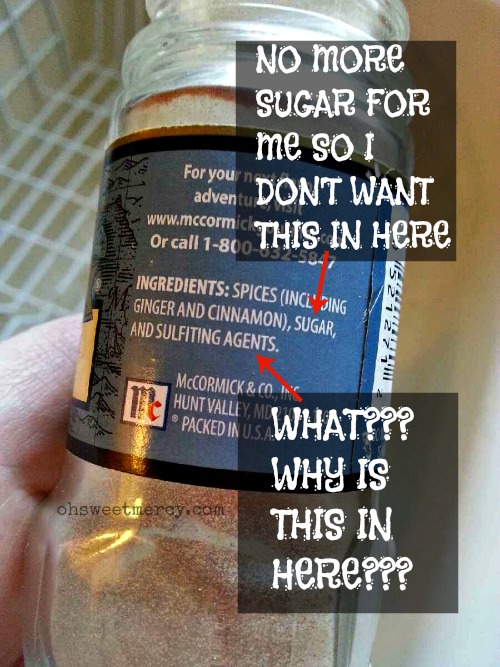 I immediately dumped it out.
The Many Faces of Chai.
What does one do when one wants to DIY something? Hop on the interwebs of course! There I discovered that chai is as unique as the people who make it.
There are tons of recipes out there, so I took notes from several and then headed to my kitchen to work some chai magic.
A little bit of this.
Pinch of that.
Sprinkle of something else.
Stir and breathe in the chai-y aroma. Aaaahh.
It is so easy to make your own chai spice blend, and other spice blends as well. Just measure, mix and store. Piece of cake!
Best of all, you can customize it to suit your own taste preferences. Love cinnamon? Add some more. Not a fan of cloves? Cut back on that or even eliminate it all together.
It's YOUR chai, baby!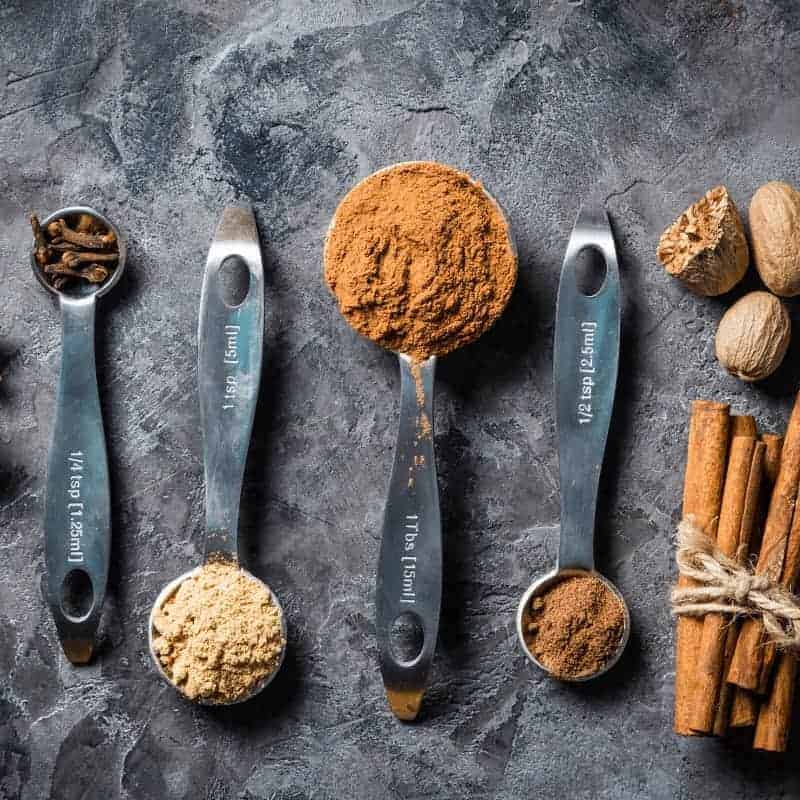 The best tasting spice blends are made with freshly ground spices.
However, if you don't have a spice grinder like this one to grind spices, no worries. Just use what you have. It's certainly better than something with added sugars and sulfiting agents.
You can also grind your spices the old fashioned way (and get a little arm workout) with a mortar and pestle. My mother in law gave me one years ago and it's one of my favorite kitchen tools!
Whether you use this DIY chai seasoning blend in baked goods, smoothies, or hot beverages you'll love the spiced flavor and aromas. You'll also love saving money and knowing you're using a healthy product!
Need some other ideas for homemade spice blends?
Try these easy recipes:

Let's Make Some Homemade Chai Spice Blend!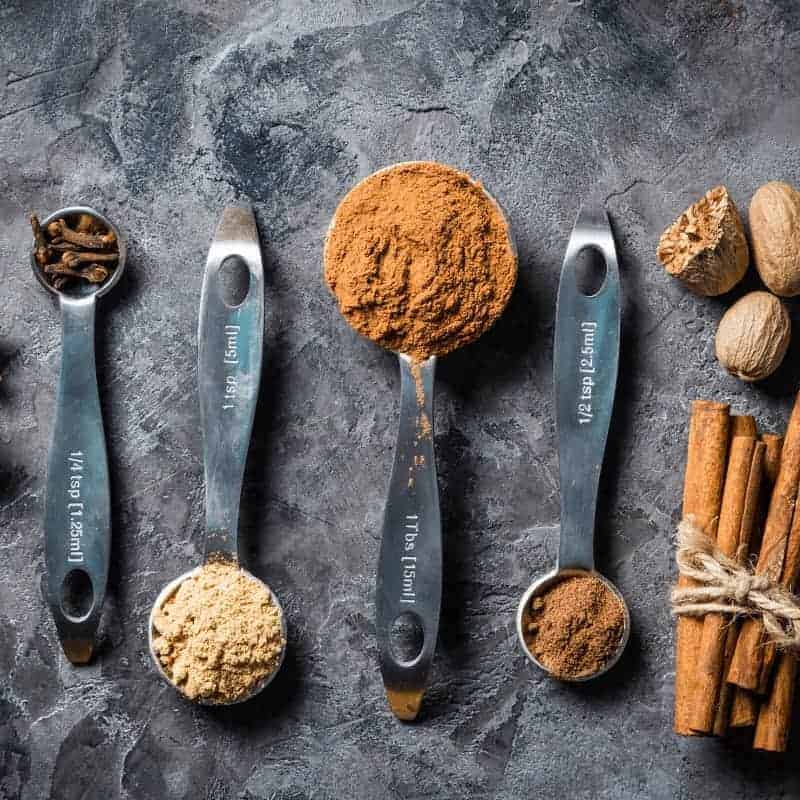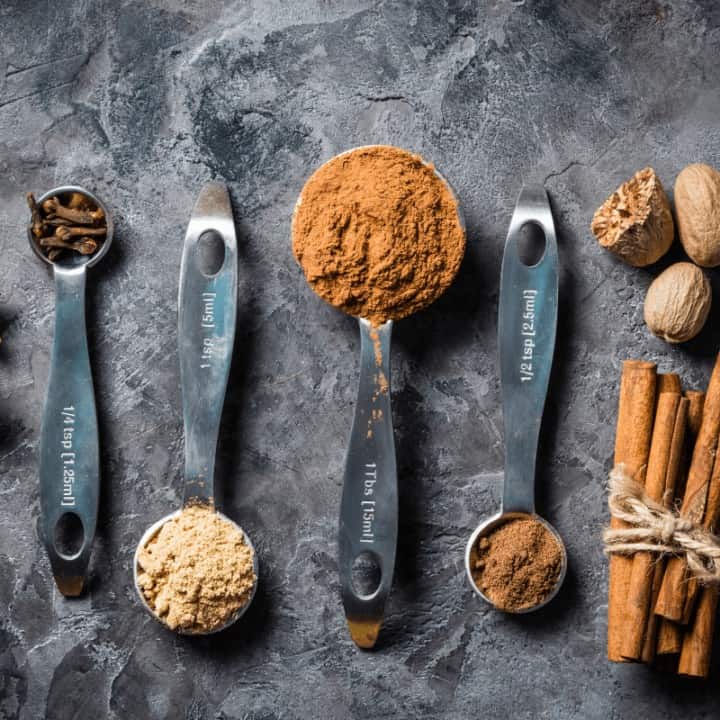 Homemade Chai Spice Blend
Yield: 3 tablespoons
Prep Time: 5 minutes
Total Time: 5 minutes
Use this Homemade Chai Spice Blend in my delicious Coconut Chai Muffin in a Mug, in oatmeal, cookies, breads, teas or any other place you would use Chai Spice Blend. No artificial ingredients!
Ingredients
2 tsp cinnamon
2 tsp cardamom
2 tsp ginger
2 tsp cloves
1 tsp nutmeg
1/4 tsp white pepper
1/2 tsp allspice
1/2 tsp coriander
Instructions
In a small bowl, mix all ingredients well with a wire whisk
Store in an airtight container, such as a repurposed spice jar.
Makes just over 3 tablespoons.
Recommended Products
As an Amazon Associate and member of other affiliate programs, I earn from qualifying purchases.

Be Sure to Pin This Homemade Chai Spice Blend Recipe to Your Favorite Recipe Boards