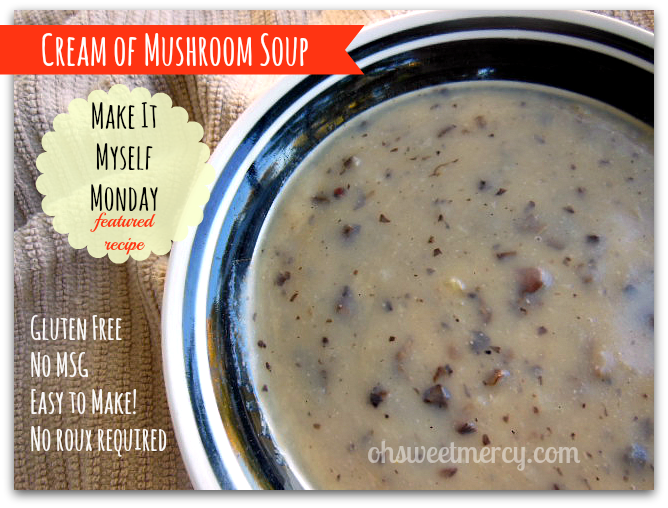 Canned Cream of Mushroom soup is a staple in the cupboards of my region. It is the heart and soul of myriad casseroles. We make Green Bean Casserole with it for potlucks and holidays. It's one of those magical ingredients that you can just dump in with something from each food group and voila! dinner is served. You'll find it in Chicken, Rice and Broccoli Casserole, and Poor Man's Steak and in at least half of any church fundraiser cookbook's recipes. Anyone with a crockpot knows that throwing some boneless, skinless chicken breasts or a tasty beef roast and a can of cream of mushroom soup in there results in an effortless and tasty comfort-food meal on a busy day.
Unfortunately, it also usually has very unhealthy ingredients. Even the "gold standard" of soups, Campbell's:
Water, fresh mushrooms, vegetable oil, enriched wheat flour, salt, fresh cream, corn starch, whey powder, soy protein isolate, monosodium glutamate, tomato paste, calcium caseinate (a milk protein), yeast extract, spice and garlic powder.
FIFTEEN ingredients. Seriously. Count them! Then, print my recipe below to make your own using only eight real, whole food ingredients*. You'll never go back to canned cream of mushroom soup again!
This gluten free Cream of Mushroom Soup is a snap to make– no need to make a roux! I used potato starch, because I'm trying to reduce the amount of corn in our diet, and I've not been thrilled with arrowroot when using it with dairy because it always seems to have a slimy consistency that this Texture Particular person can not tolerate. You could use corn starch if you didn't have potato starch handy, just be sure to mix the starch with the milk first and slowly add it while whisking. I've found that the potato starch seems to be less fussy about how you add it – I would get more clumps with corn starch than potato.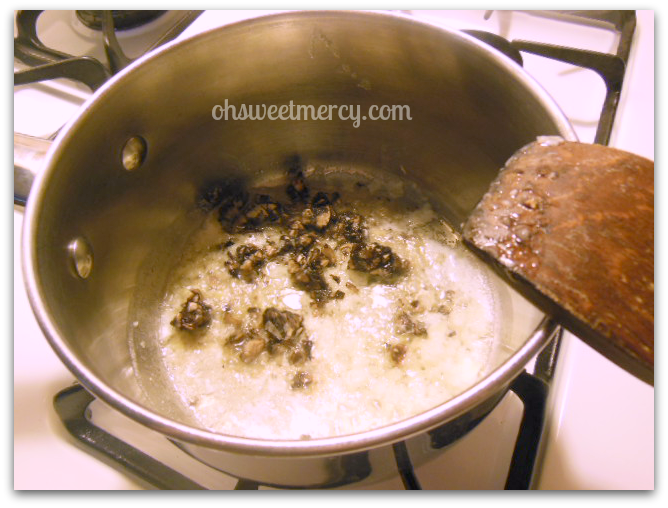 Saute mushrooms, onions and garlic in butter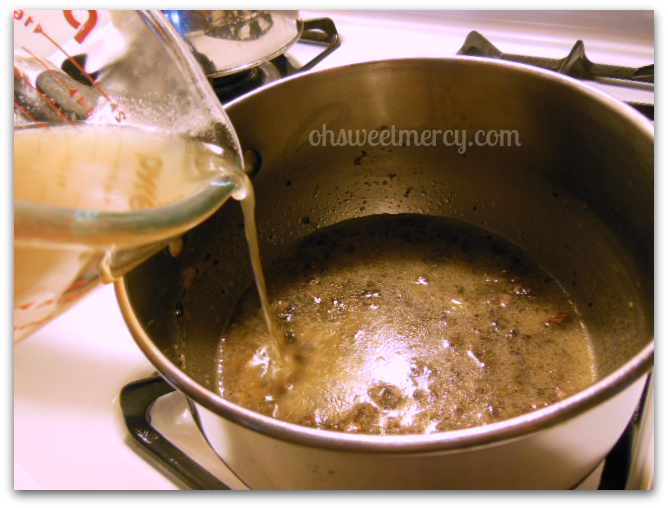 Add broth and salt and bring to a light boil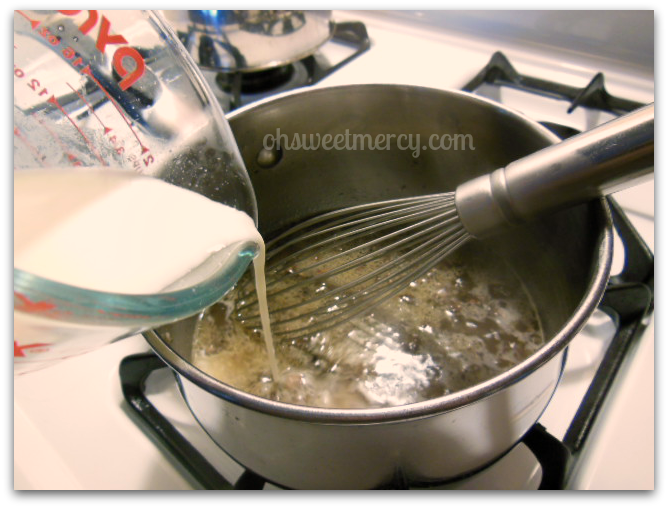 Add milk and potato starch mixture slowly while whisking. Cook until as thick as you like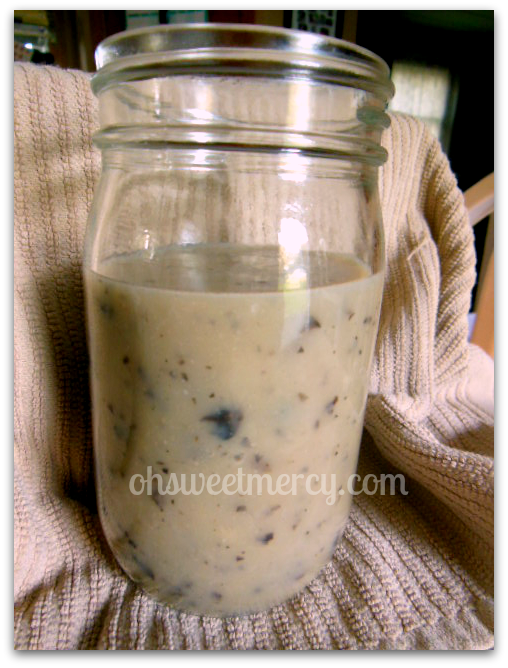 And voila! Your own, healthy homemade cream of mushroom soup!
This could easily be adapted to make your favorite flavors of what we call "Cream-o Soups" here. Cream-o Chicken, Cream-o Broccoli, Cream-o Celery (in theory, my family doesn't like celery as much as I do so I've never made that!). Simply add those ingredients. I would saute the celery with the onions, though. The Cream of Mushroom Soup is particularly good using beef broth, by the way!
*If you need to use store-bought broth, be sure to read the label and find one without MSG…which will most likely mean no added MSG. Beware of ingredients like autolyzed/hydrolyzed yeast extract, which are a sneaky way that manufacturers get it in there without actually having to label it as such.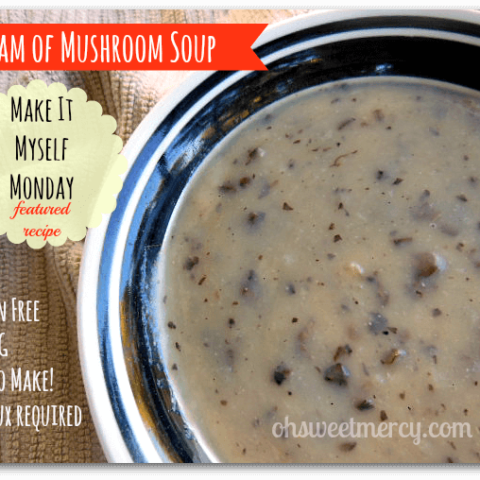 Cream of Mushroom Soup - (NOT THM)
Yield: 1 1/2 cups
Prep Time: 5 minutes
Cook Time: 15 minutes
Total Time: 20 minutes
Kick the canned cream of mushroom soup habit and make your own! No gluten or MSG. This recipe requires no roux, so it's a snap to make! Makes 12 oz (1 1/2 cups)
Ingredients
1 Tbs butter
1 Tbs finely chopped onion
1/4 - 1/2 c chopped mushrooms, or sliced if you prefer
1/4 tsp garlic powder
1/2 tsp sea salt
1/4 tsp freshly ground black pepper
1 c broth (chicken or beef work well)
1/2 c whole milk or fresh cream
1 Tbs potato starch
Instructions
In a medium sauce pan over medium high heat, melt butter.
Add onions and saute lightly for a few minutes.
Add mushrooms and garlic powder, saute lightly for a few minutes.
Add broth and salt.
Bring to a light boil.
Whisk potato starch and milk together.
Slowly pour milk and potato starch mixture into broth, whisking constantly to avoid lumps.
Cook until as thick as you like.
Notes
Corn starch can be used in place of potato starch. You can also use regular flour, but double the amount.

I tend to not use as much salt as most people, so you may need to increase it for your taste preference.
Be sure to share this with your gluten free friends, the holidays are just around the corner! Do you have a favorite recipe using Cream of Mushroom soup? Share it here!