---
This easy and tasty taco seasoning mix uses just pure spices from your pantry. No funky ingredients, you control the amounts, and your grocery budget will thank you.
---
Every read the back of a packet of taco seasoning mix?
You'll probably recognize some of the ingredients. You might wonder why some of them are in there, like wheat flour!
The rest you'd need a degree in chemistry to decipher.
My rule of thumb is that if you can't pronounce it without having a degree in chemistry, it probably isn't something you should eat.
Another rule great rule to follow is if it seems ridiculously absurd to have a particular ingredient in there, just pass on that thank you very much. Like blue dye in marshmallows.
Really?
Last I checked, marshmallows were white. Apparently, it's the same concept behind your grandma…or great grandma…putting "bluing" in her whites when doing laundry, it makes the whites look whiter.
I'll pass on that, thank you very much.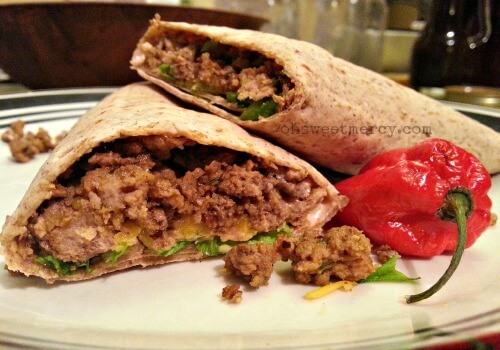 Make your own and control the ingredients.
Once I learned how simple it was to make my own taco seasoning mix, I was kicking myself for not doing it sooner! Not only is it easy, but it's also very economical and it just tastes better.
You can easily adjust the level of various spices to suit your family's taste preferences. Mister, for example, has decided he is not a huge fan of cumin. So, I just add a bit less now when I make it.
You can feel good feeding your family this healthy, homemade taco seasoning mix.
Serving tacos, nachos, dips or anything made with this easy recipe will not cause anyone's blood pressure to rise or odd reactions. It's simply spices and seasonings you probably already have in your pantry. No funky artificial flavorings, colorings or bizarre-sounding ingredients.
Use it like you would a commercially prepackaged taco seasoning mix or use more or less to suit your taste. This recipe makes the equivalent of one packet of seasoning mix.
Got 5 Minutes? Make this homemade taco seasoning mix and get ready for Taco Tuesday!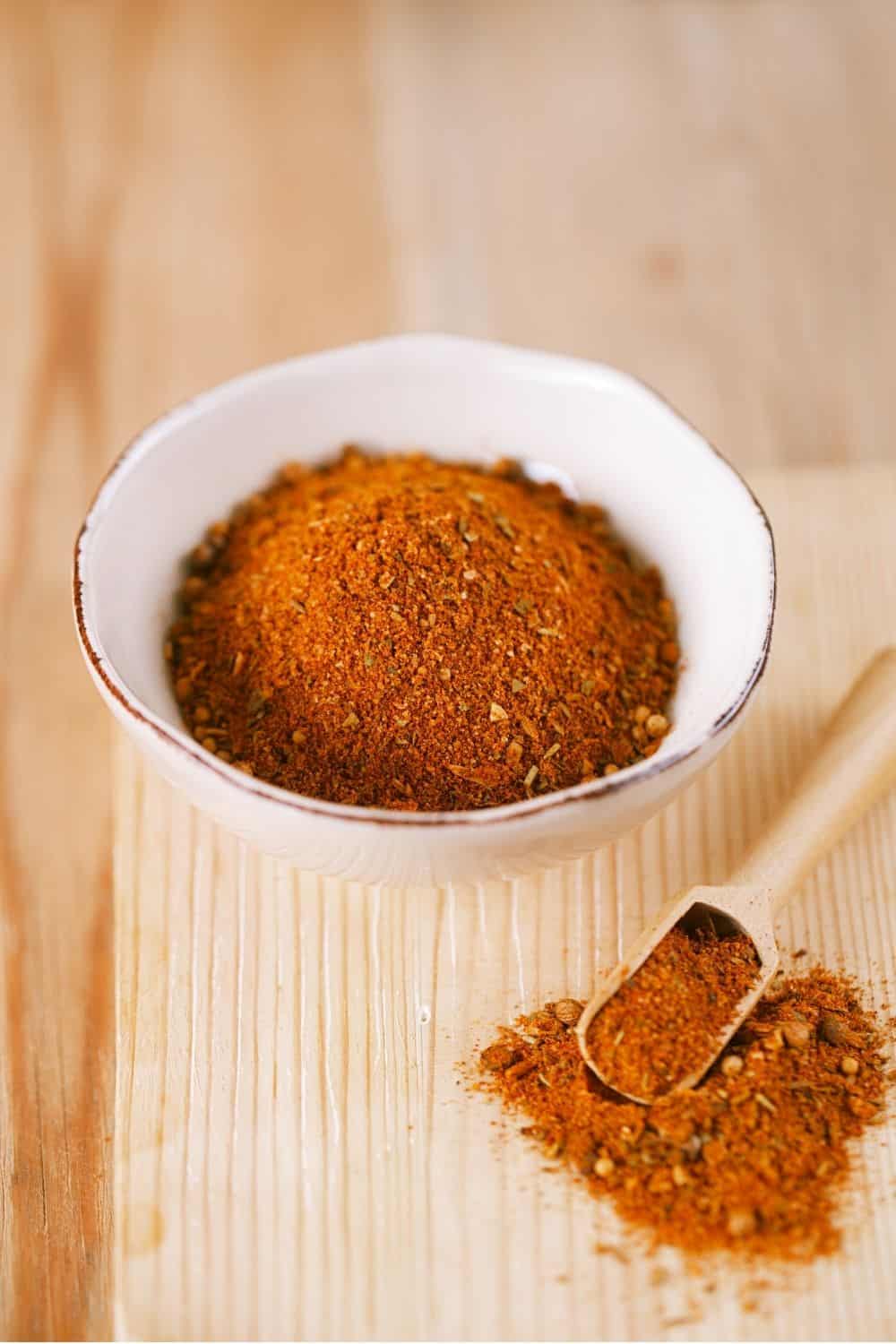 Healthy Homemade Taco Seasoning Mix
Yield: equivalent to one store bought packet
Prep Time: 5 minutes
Total Time: 5 minutes
This easy to make taco seasoning mix uses only pure spices commonly found in the pantry. No funky or unhealthy ingredients, just pure flavor!
Ingredients
1 teaspoon chili powder
1 teaspoon paprika
1/2 teaspoon oregano
1 1/2 teaspoons ground cumin
2 teaspoons dry parsley flakes
1 teaspoon onion powder
3/4 to 1 teaspoon garlic powder
1/2 teaspoon mineral salt (see note)
Instructions
In a small bowl, mix all ingredients together until well incorporated.
Alternately, you can grind in a spice grinder or mortar and pestle.
Store in an air tight container and use as you would commercially-made taco seasoning.
Notes
We don't use a lot of added salt, you may need to adjust the amount of salt to suit your preferences. Or, add salt to whatever you're using this taco seasoning in.
Trim Healthy Mamas, this is 100% on plan - no funky ingredients!
Recommended Products
As an Amazon Associate and member of other affiliate programs, I earn from qualifying purchases.
Nutrition Information:
Yield: 2
Serving Size: 1 tablespoon
Amount Per Serving:
Calories: 9
Total Fat: 1g
Saturated Fat: 0g
Trans Fat: 0g
Unsaturated Fat: 1g
Cholesterol: 0mg
Sodium: 89mg
Carbohydrates: 4g
Fiber: 2g
Sugar: 0g
Protein: 1g
Nutrition information is approximate and based on the best knowledge available at the time of recipe publication. Your results may vary due to differences in ingredients. You can make your own calculations if this recipe does not include nutrition info by using an online calculator such as https://recipes.sparkpeople.com/recipe-calculator.asp
Like this recipe? Please share and pin to your favorite Pinterest boards!