---
Boundaries. They're important for countries, states, cities, and property. They're essential for healthy relationships, though not always easy to define and defend. But have you thought about setting and respecting boundaries for yourself and how this may affect your THM journey? I had an amazing insight into this early in the morning and had to share it with you!
---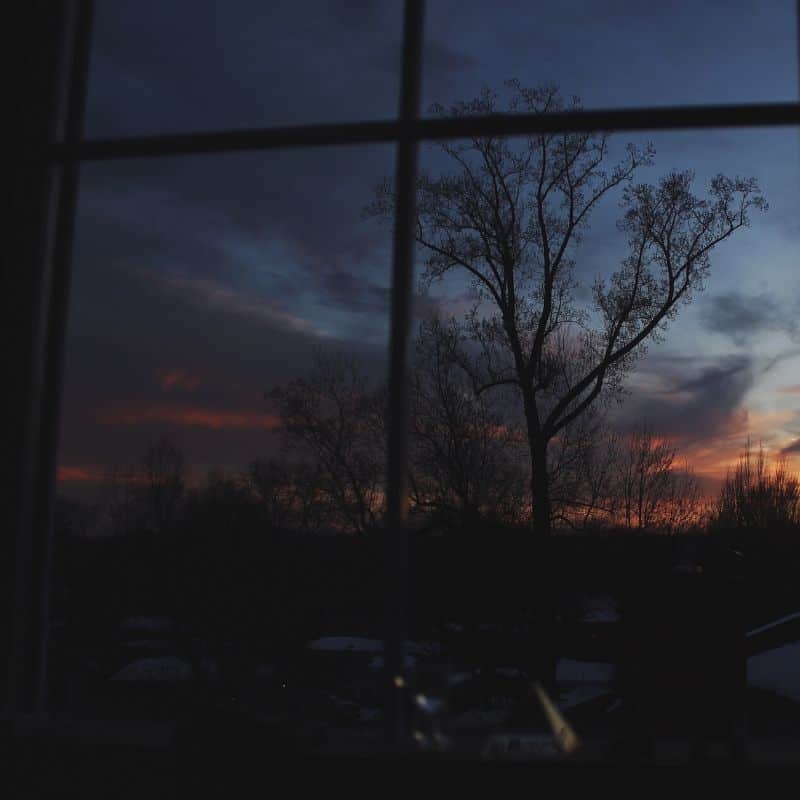 The Scene: Standing by the kitchen sink looking out at the still-dark morning and waiting for my almond milk and water to heat up. I was craving a Matcha Ninny and my thoughts were wandering, as usual…
Morning isn't the best time of day for me, thinking-wise. I'm so much more of a night owl. You don't see me bright eyed and bushy tailed before noon, I promise.
Yet now and then I have a flash of brilliant insight early in the day. Today was such a day. And I must give credit to my Heavenly Father above for the wisdom He downloads into my spirit and mind.
So, here goes:
Boundaries.
…I decided going into the new year that boundaries are important. It's not always easy to establish them, even more difficult at times to respect them.
We certainly see that with other people not respecting boundaries we set.
That's most obvious with our children. You say Don't [insert thing here that might harm them]…and yet they do anyway.
Maybe it's a co-worker who disregards your request to not constantly "borrow" things from your desk or to respect your personal space.
Sometimes extended family relationships are strained or toxic. Please don't [do the thing that hurts or enables me]…and it's like they don't even listen.
Then I had this thought…
Am I Setting And Respecting My Own Boundaries?
Woah.
Set the mug down.
No. No, I am not actually doing that.
Well, there's your problem, Dawn.
This is my Favorite Blue Mug, by the way. It even inspired me to write a blog post about restoration and finding joy and beauty in our brokenness.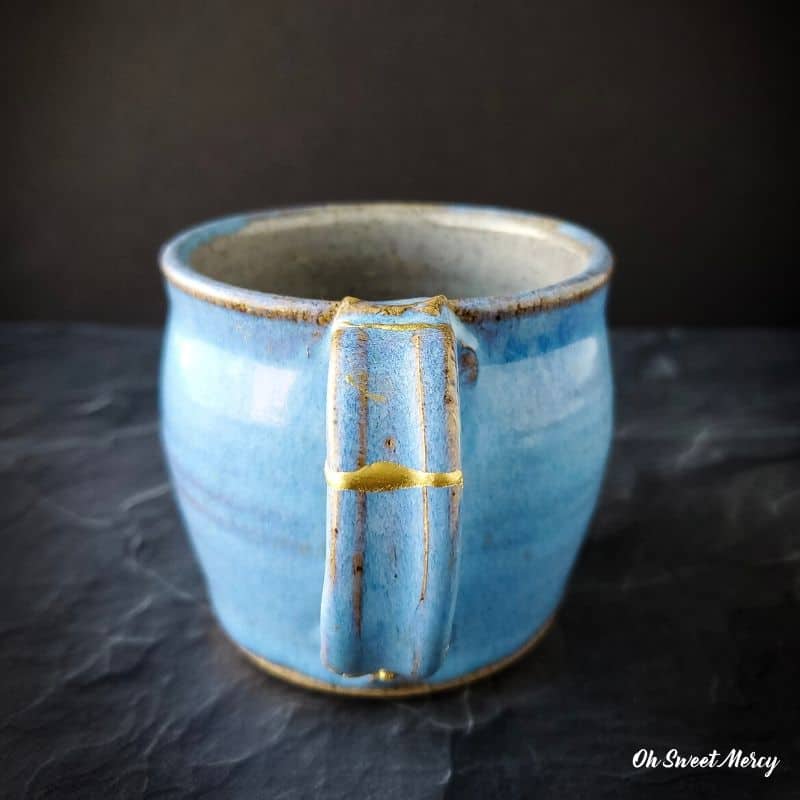 I have an extensive list of things that I don't like other people doing. Some of them should be considered boundaries and I often allow those lines to blur.
But there are some things that are just crossing a line. If you do X then our relationship is broken and I can not allow you to remain in my life.
Yes, I can forgive. But forgiveness doesn't mean allowing toxic relationships is mandatory.
So, why don't I have the same boundaries for myself? Why do I allow myself to make decisions that keep me from reaching my THM goals?
You Must Respect Your Trim, Healthy Self.
Respect: admiration felt or shown for someone or something that you believe has good ideas or qualities:

https://dictionary.cambridge.org/dictionary/english/respect
Perhaps it starts with not believing you have good qualities. That you're not good enough to treat well. Or that you're not worth the effort.
Low self-esteem is something I've battled my entire life. Consequently, I simply do not respect myself. Specifically, that trim, healthy self that's trapped inside this fat-girl body.
The fat-girl is the one that doesn't believe I have good qualities or that I'm worth treating well.
Let's give her a name, for the sake of illustration. I don't like saying "fat girl." Of course, neither do I want to offend anyone named whatever I come up with.
Since Karen is so popular on those memes, we're going to call the overweight body that's holding my trim, healthy me (Dawn) captive Karen. No offense to all the wonderful, beautiful, amazing Karens in the world!
So, you must not listen to Karen. You must believe you're worth the effort! You are worth the time, energy, and resources it takes to reach your THM goals.
When you see the value in yourself, as precious to your Creator's heart, you then see the importance of respecting yourself. You see the need for defining boundaries and protecting them.
So, how do we do that?
More Encouraging THM Lifestyle Posts For You
Define Your Trim & Healthy Goals.
If you're reading this, I'm assuming you're a Trim Healthy Mama Plan follower. But, you don't have to be to follow these suggestions. Just know that that's the context in which this post is framed.
Now that you're respecting yourself and see the need for boundaries let's define what these boundaries protect.
When you close your eyes and dream of where you want to be at the end of your THM journey, what does it look like?
Are you at a certain weight? Clothing size? Are you able to move and participate in family activities? Maybe your blood sugar and blood pressure are finally under control and you no longer need medications.
Whatever success on THM looks like, write it down. Be detailed! Knowing what you're aiming for makes it easier to hit the target, right?
If you're a visual person, find photos or words that fit these images. Print them out and put them together in a collage (or use an online design site like Canva to create and print).
Then put it where you see it every day. Maybe on the bathroom mirror so you see it first thing in the morning. That helps remind you why you're going to stay on plan today.
Define Your Boundaries.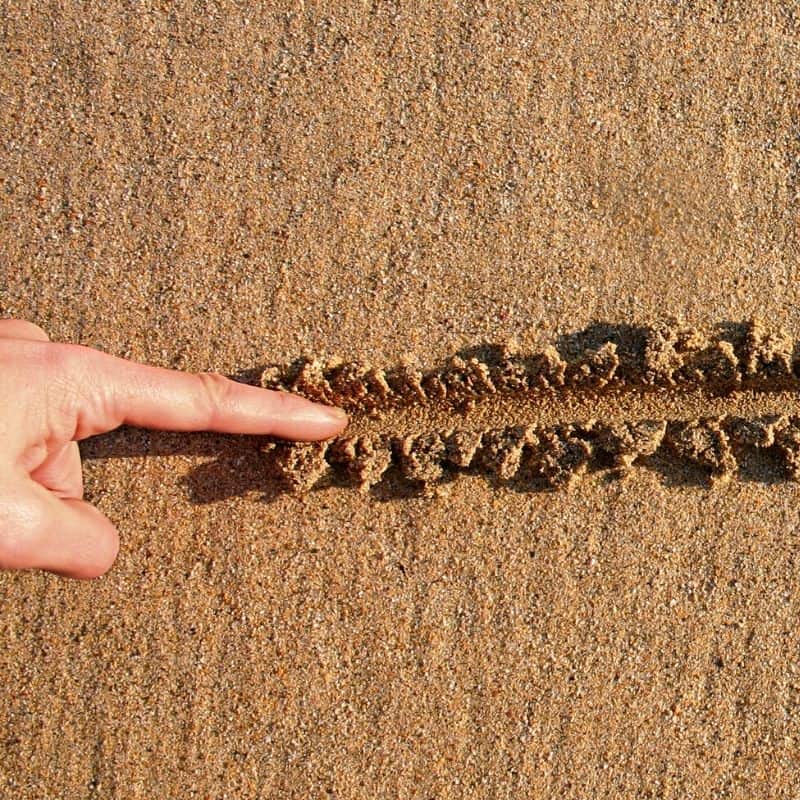 You can't really blame Karen for overstepping a line that was never defined, right?
So now that we have our THM goals defined, we need to set up boundaries to protect those goals while we work on achieving them.
Remember, these are boundaries for YOU to not cross with yourself. Defining boundaries for others is important, too, but not the subject of this post.
Here's some examples of boundaries I'm defining, to give you some ideas:
The following things are not acceptable. I will not make room for them on my THM journey:
Fueling my body with foods that do not nourish.
Not getting adequate rest.
Inadequate hydration.
Being too sedentary (the plight of the blogger…).
Not making time to adequately plan and prepare.
Negative, self-defeating, untrue thoughts about my body or abilities.
Allowing disappointment to take charge of my emotions and decisions.
Defend Your Boundaries.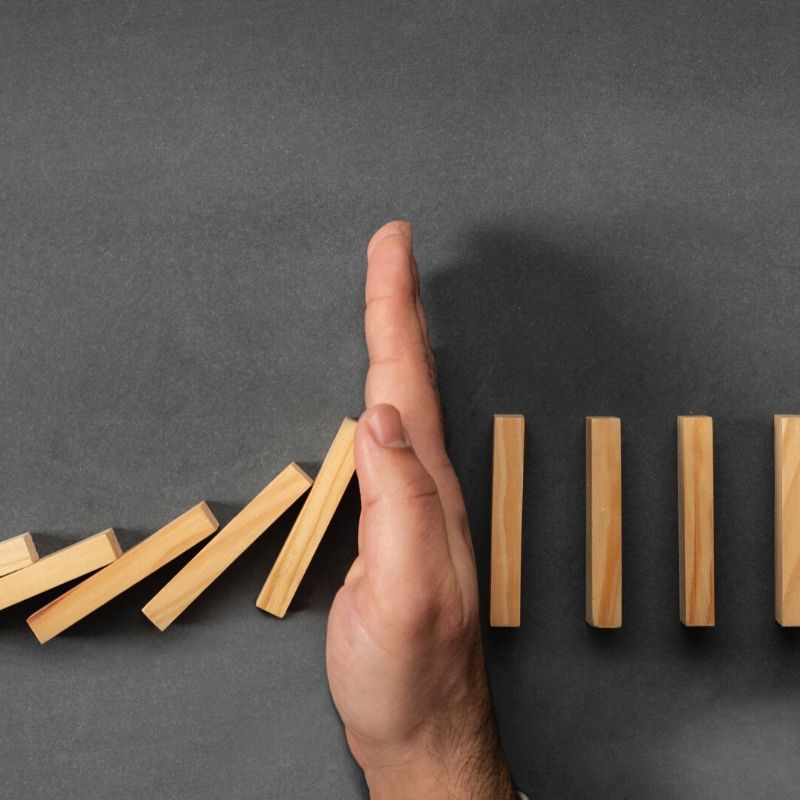 Karen has this annoying way of stepping on Dawn's toes. Dawn knows that deep down inside she is trim and healthy. But Karen keeps demanding all the attention.
The problem is, Karen has no desire to be trim and healthy. So she makes decisions that are anything but conducive to trim and healthy.
So, Dawn needs to protect the boundaries she's established and say…
No, Karen. We are not eating that, it doesn't nourish/heal our body. [Then plan and prep nourishing, healing, on-plan foods.]
No, Karen. We are not entertaining thoughts like that today. [Then thinking positive, true thoughts, reflecting on the wins we've had in the past.]
Karen…that is not a good excuse for eating [something off plan/unhealthy]. [Then choosing something on plan instead…planning and prepping always makes this easier!]
No, Karen…exercise will not kill us. [Exercising even when I don't feel like it or my day is busy. Make time for my priorities.]
No, Karen…I will not always be fat. [Then think of my goals, look back to where I started and celebrate how far I've come.]
Shut up, Karen. Seriously. [Find something constructive to distract me from Karen's annoying nagging. There's always blog/housework that needs done, decluttering, as well as a community of people in my area that need served.]
It just takes one firm NO to stop that domino train and keep your goals intact.
What About Grace?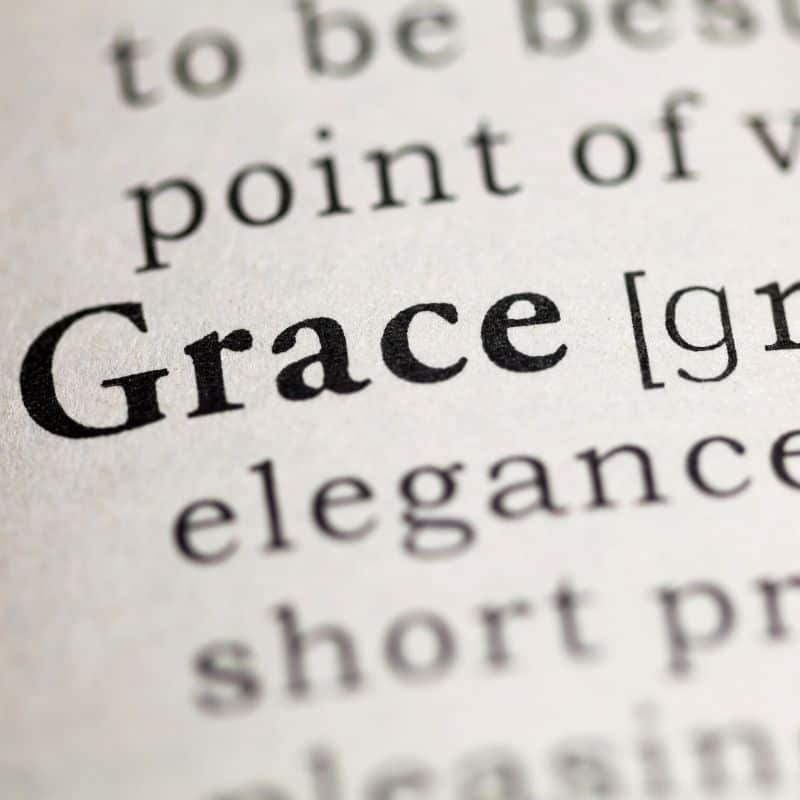 Trim Healthy Mama has grace built into it, because let's face it – life happens. Sometimes life happens pretty hard, too.
Or, sometimes, we just want to enjoy a special occasion with family or friends and whatever is served.
The built-in grace is there for just those situations. The problem is when the grace card gets abused.
Save that grace card for when something unpredictable happens. Though honestly, THM is so flexible and versatile and full of delicious, easy foods. If we're really honest with ourselves, many of the times when "life happens" we probably still can stay on plan.
But, you know your situation best of course. And, you know yourself best, too.
If you know that one bite of something with sugar in it will send you flying off the rails, then that is a boundary that needs heavy defense. Things like planning ahead and bringing your own sweets with you helps keep you safe within that boundary.
Be Willing To Forgive And Get Back Up Again.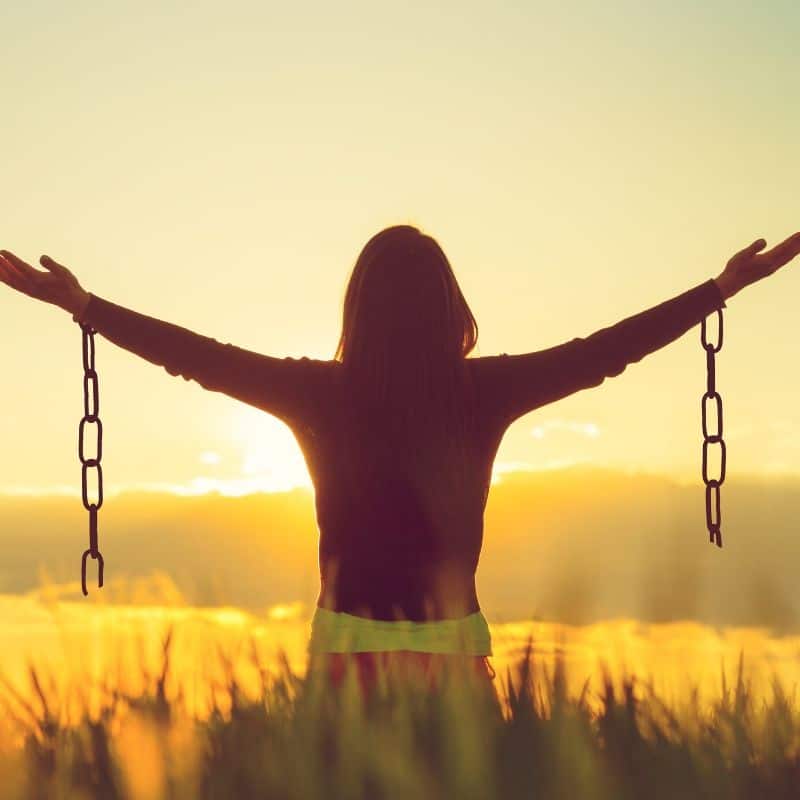 Finally, I want to encourage you to be willing to forgive yourself. Be willing to pick yourself back up and try again if you fall off the wagon.
Sometimes defending our boundaries can get tiring. Karen can be very obnoxious and overbearing. Just like with a toddler, sometimes you just give in to get a moment's peace.
If you do, all is not lost. Please reject the thought that "I messed up again, I'm hopeless. I'll never be able to do this."
And remember, you are worth the effort it takes to fight off those thoughts. You're worth the work and time it takes to defend those boundaries you've set up for yourself.
I pray this random thought I had this morning gives you something to think about and consider. That you see where you've been disrespecting yourself and how it works against your efforts to reach your THM goals.
I hope this post helps you define your own goals and boundaries, too. And gives you ideas on how to defend them.
Most of all, I pray that you realize how precious and valuable you truly are. You're a one-of-a-kind miracle of life, precious in your Creator's eyes. Respect that creation and treat it well, for in so doing you bring honor to the One who formed you.
PIN IT!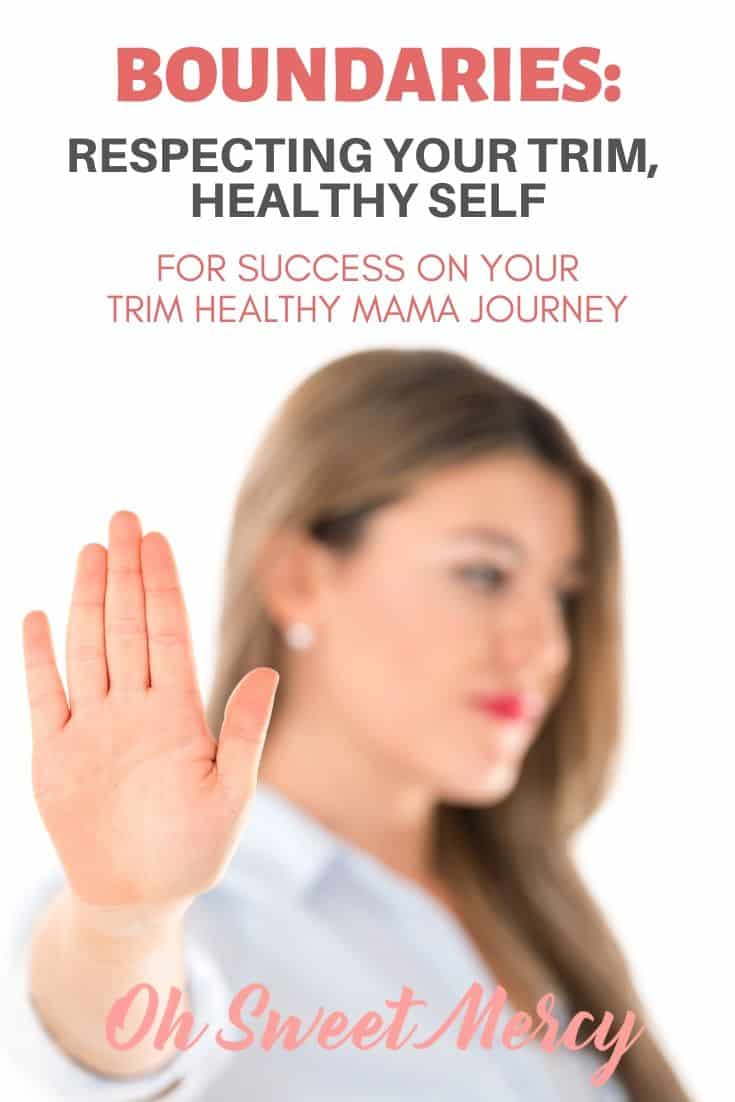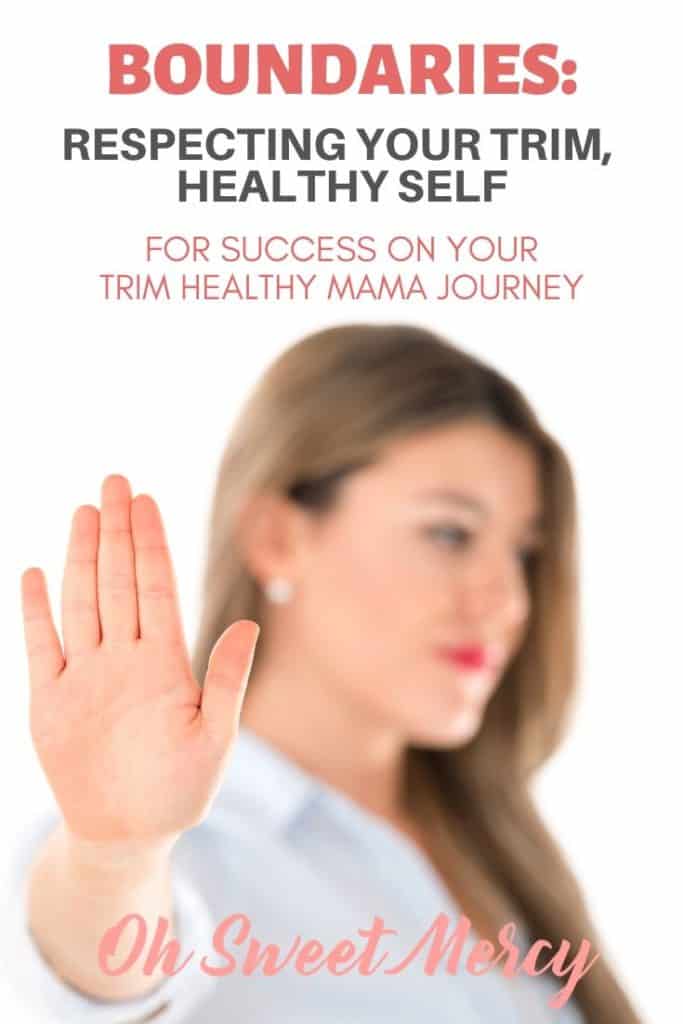 What Boundaries Do YOU Need To Establish For Yourself This Year?