---
When you need a little spice in your life, mix up this super easy homemade Creole seasoning blend! It's wonderful on (and in) all the things — meats, salad dressings, sauces — anywhere you need a metabolism-revving kick of heat. Trim Healthy Mamas, you know how wonderful spicy foods are for a faster fat-burning process!
---
What's your go-to spice? When I want something spicy I usually reach for this simple Creole seasoning blend! Just mix together a few common spices and voila – a homemade spice blend with a kick.
I put it on everything! Of course, I have to take it easy if I'm serving to my family. They don't like spicy as much as I do. But when it's just for me, I get pretty liberal with it. I put it on all the things.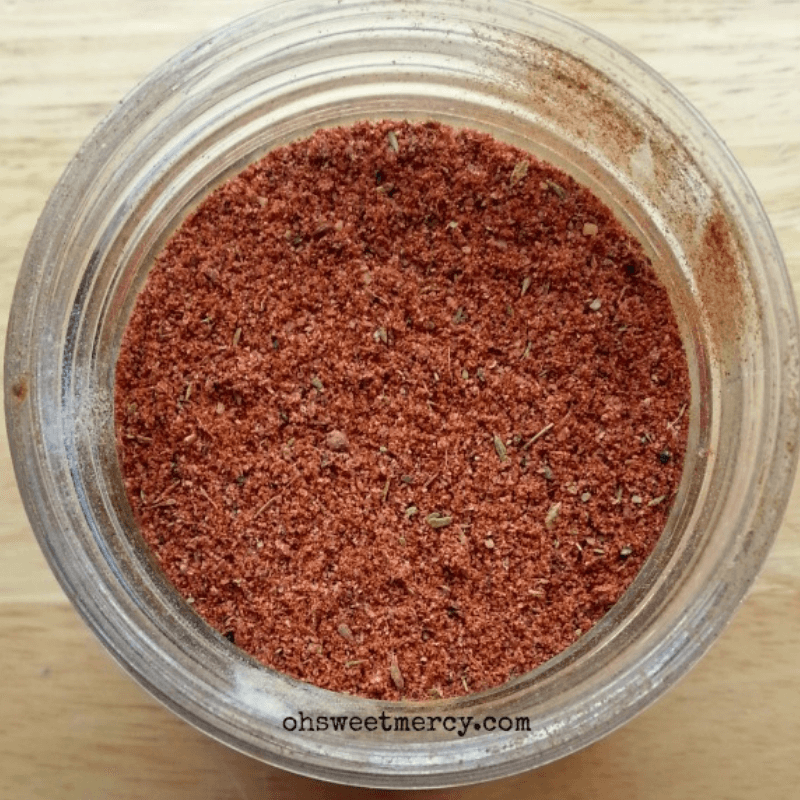 Isn't that pretty? All that red spiciness just raring to turn up the heat in your favorite foods. It's got cayenne pepper in it which is great for boosting metabolism. And if it's not spicy enough for you, just add some more cayenne pepper to this Creole seasoning blend.
Ways to Use Creole Seasoning.
I put that stuff on just about everything, it's right up there with nooch in my book! Here's a few of my favorite ways to use Creole seasoning…
Sprinkle on cottage cheese
Add to soups and stews
Wonderful sprinkled on cheese for grilled cheese or quesadillas
Just as wonderful sprinkled on any kind of cheese before melting, like pizza or casseroles
Spice up your Baked Spaghetti Squash
Sprinkle on Turkey Hash with Spaghetti Squash
Perfect for Squashbrowns
Awesome on eggs – fried, scrambled, omeletted, you name it
Add some to a cup of hot, nourishing bone broth
Kick it up a notch and add it to your tacos
How about a spicy meatloaf?
Of course, no chili would be right without some spice – add Creole seasoning along with your homemade chili powder
Make a spicy cream topping by mixing Creole seasoning into either sour cream or Greek yogurt. Slather it on tacos, chicken, quesadillas, eggs…
Chicken, roasts, fish, wild game…
How about some spicy popcorn while you watch a movie?
Even low carb baked cheese crackers will get a kick out of this Creole seasoning!
Normally I repurpose glass jars to store my spice blends in, or use mason jars. But if I wasn't so thrifty I'd probably want something like this. I've got a growing collection of homemade spice blends. I love making my own!
Do you make your own seasoning blends?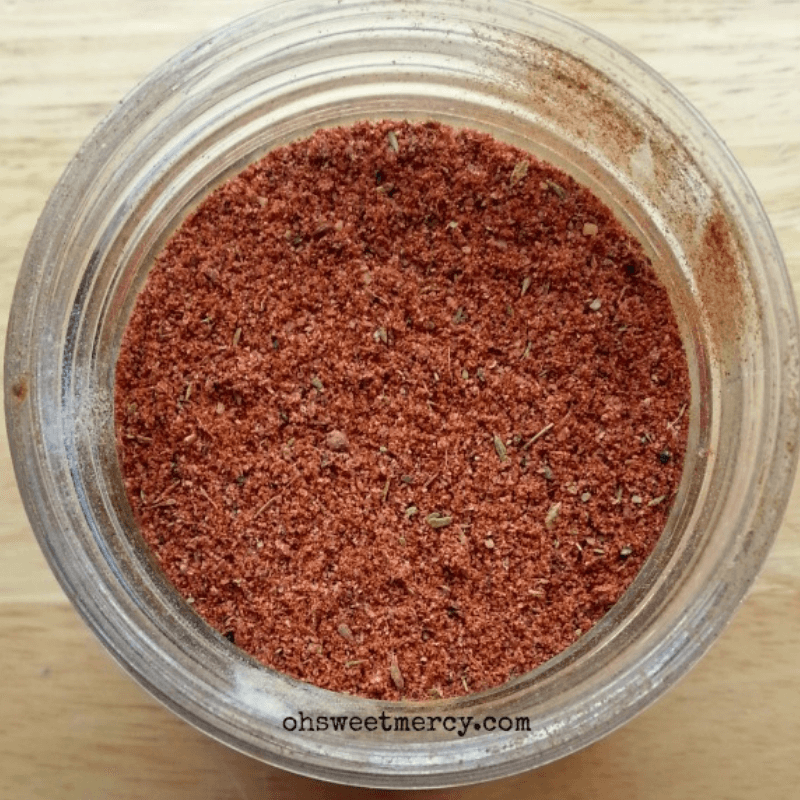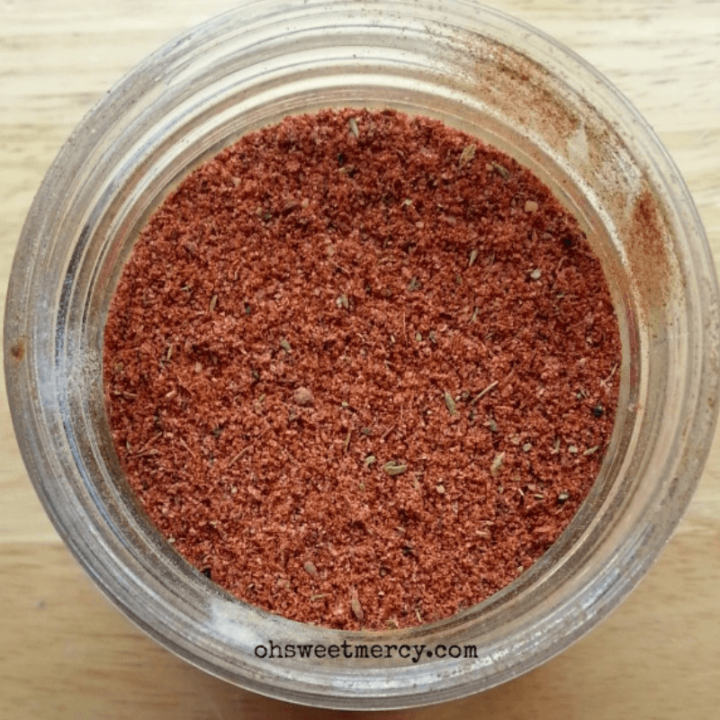 My Favorite Creole Seasoning Blend
Prep Time: 5 minutes
Total Time: 5 minutes
This easy, salt-free Creole seasoning blend will kick it up a notch when added to your favorite meats, eggs, sauces, and more.
Ingredients
1 tablespoon cayenne pepper
1 tablespoon paprika
2 tablespoons garlic powder
1 tablespoon ground black pepper
2 teaspoons onion powder
2 teaspoons oregano
1 teaspoon ground white pepper
Instructions
Add all ingredients to a small bowl or glass jar and mix well to combine.
Store in an airtight container.
Recommended Products
As an Amazon Associate and member of other affiliate programs, I earn from qualifying purchases.