Does the thought of eating liberal amounts of fats and oils in your THM S meals make you feel anxious? Join me for the S for Success Challenge and learn to embrace healthy, nourishing fats!
I'll be the first to admit that S meals are not a challenge for me. I naturally gravitate toward butter, coconut oil, olive oil, and cheese. It's not problem at all to throw together a satisfying S meal!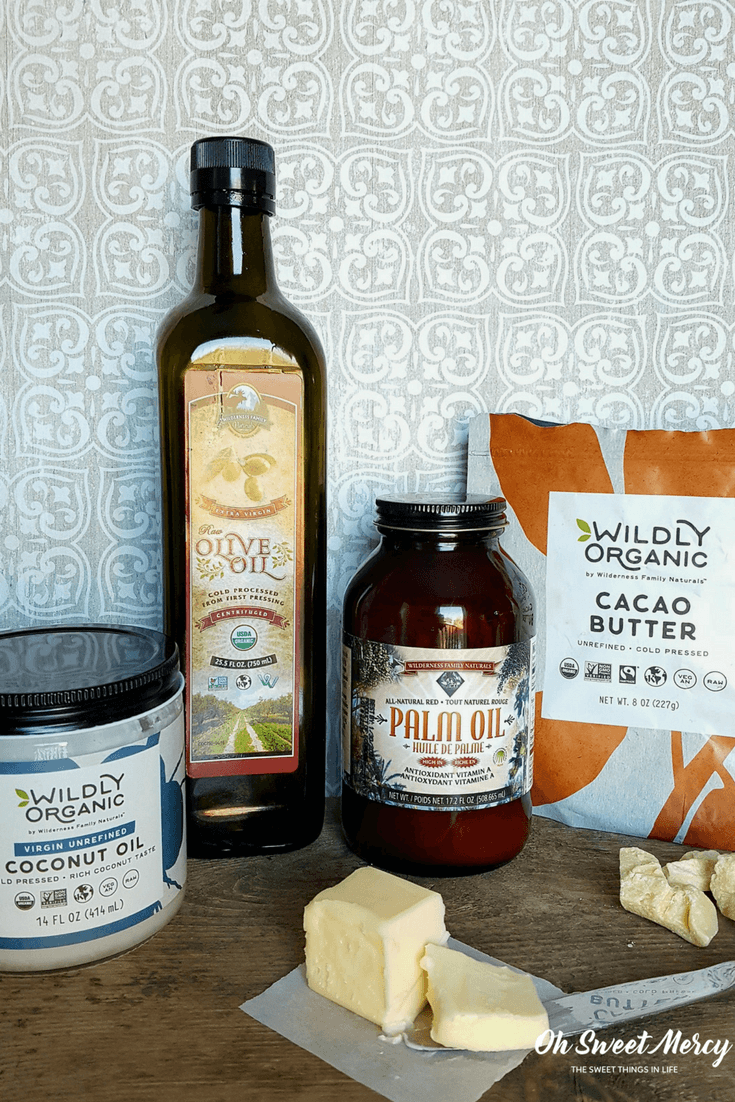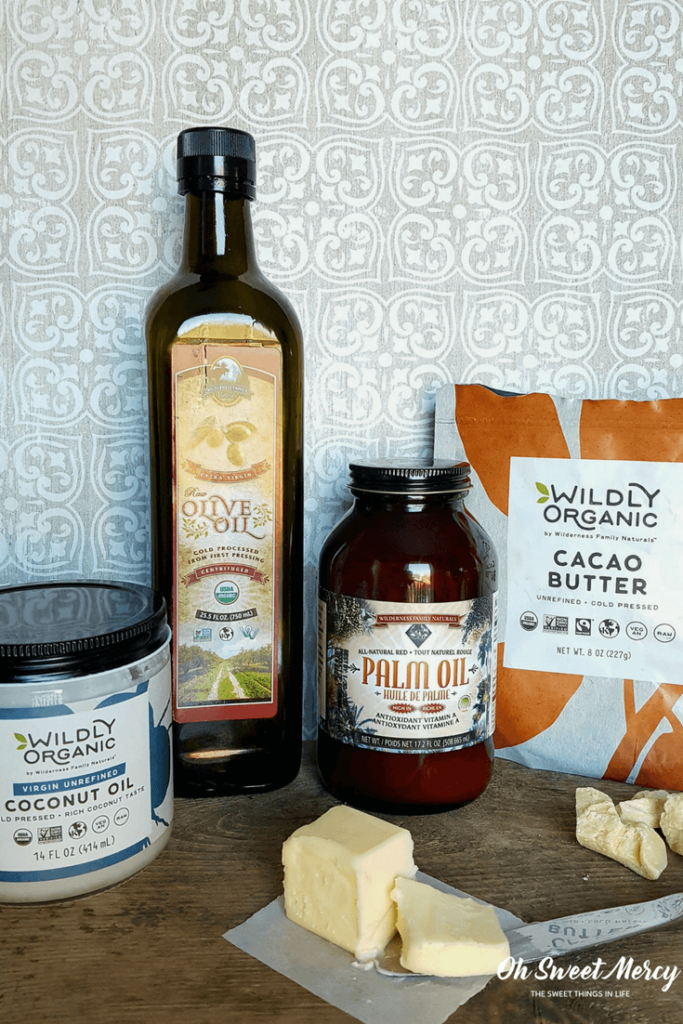 Some of my favorite healthy fats (pictured above) include coconut oil, olive oil, red palm oil, raw cacao butter, and buttah.
What I can relate to, though, is feeling apprehensive about eating something that does not line up with what you've always believed to be true.
Such as the THM E meals – higher in healthy carbs. I really thought I didn't need that many carbs and really struggled with "carbophobia." Carbs are evil. Carbs make you fat.
But taking a week to focus on getting those E meals in daily helped me (and others) conquer those fears – because it showed me that I really do need more healthy carbs in my diet. I felt better and even lost a few pounds!
The same thing often happens to people coming in to the Trim Healthy Mama plan from a low-fat mindset. Fat is evil. Fat makes you fat.
This challenge is designed in a similar fashion to my An E-a-Day Challenge (I'm working on putting a page together complete with links to the Daily Check Ins on Facebook, but it's not complete yet). It's designed to help you practice planning and doing those S meals while juggling your fuels throughout the course of a week.
We'll focus on Chapter 3 The Satisfying Meal (S for Short) in the updated plan book. We'll take a look at the different types of S meals and how to put them together. And we'll learn about why it's important to include the right types of fats in your diet.
The THM plan is a wonderfully balanced way to approach nutrition. Nothing is excluded (except things that aren't good for you anyway).
Sign Up Here (and Get Your Free Printables)
This time around, I have a way to sign up! That way, regular newsletter subscribers who don't want to participate aren't flooded with challenge-related emails.
To join, and get the free printable Challenge Packet, click below: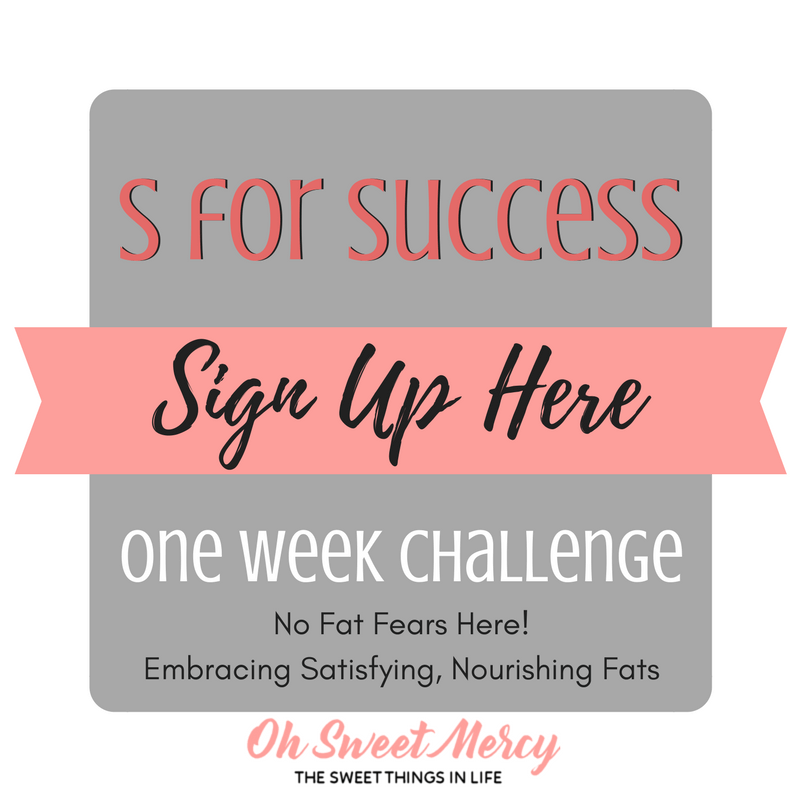 You'll get a welcome email with all the important details, so be sure to watch for it and save it!
Any questions? Ask in the comments below, or via my Contact Me form, and I'll be happy to help.
I sure hope you'll join us as we practice embracing the healthy, nourishing fats in the THM S meal!
Share This Challenge With Your Friends On Pinterest!