---
If you're reading this it's probably that time of year again. Or you're like me and love pumpkin spice all year long! Making your own pumpkin pie spice is super easy, economical, and healthy. Plus you can customize it how you like. Use this simple spice mix in all the pumpkin things this year.
---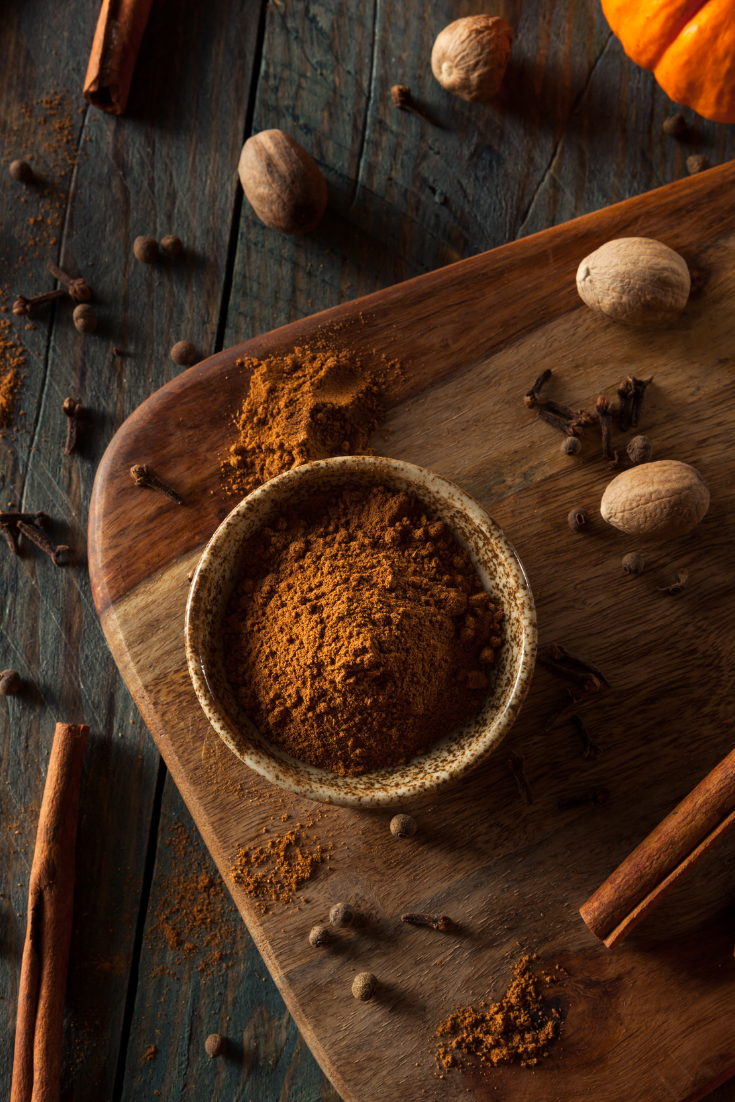 Pumpkin Spice Lover, welcome to my humble home on the interwebs. You are loved and accepted here. No one tells you to pour your PSL down the drain on this domain 😉
Yes, summer has its perks…like fresh from the garden tomatoes. But Fall is so wonderful. Cool, crisp air, crunchy leaves, your favorite sweater or hoodie. It's time to pull out the pumpkin — no holding back!
That means…
Your Favorite Pumpkin Recipes Need My Easy Spice Mix.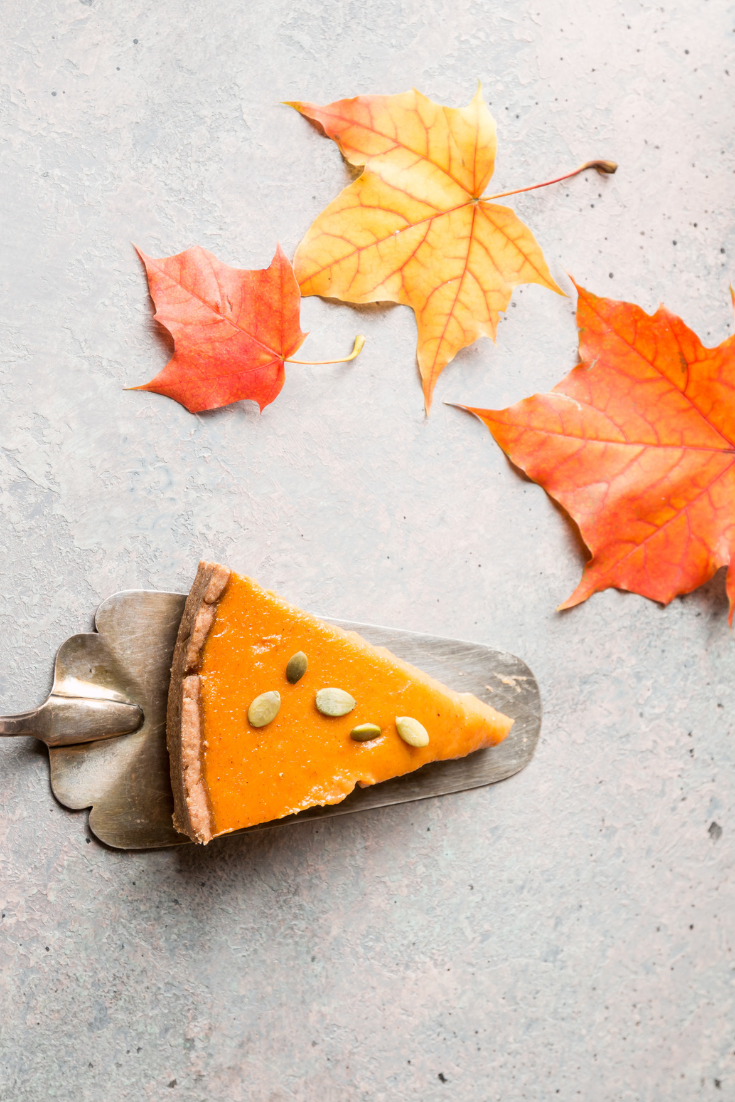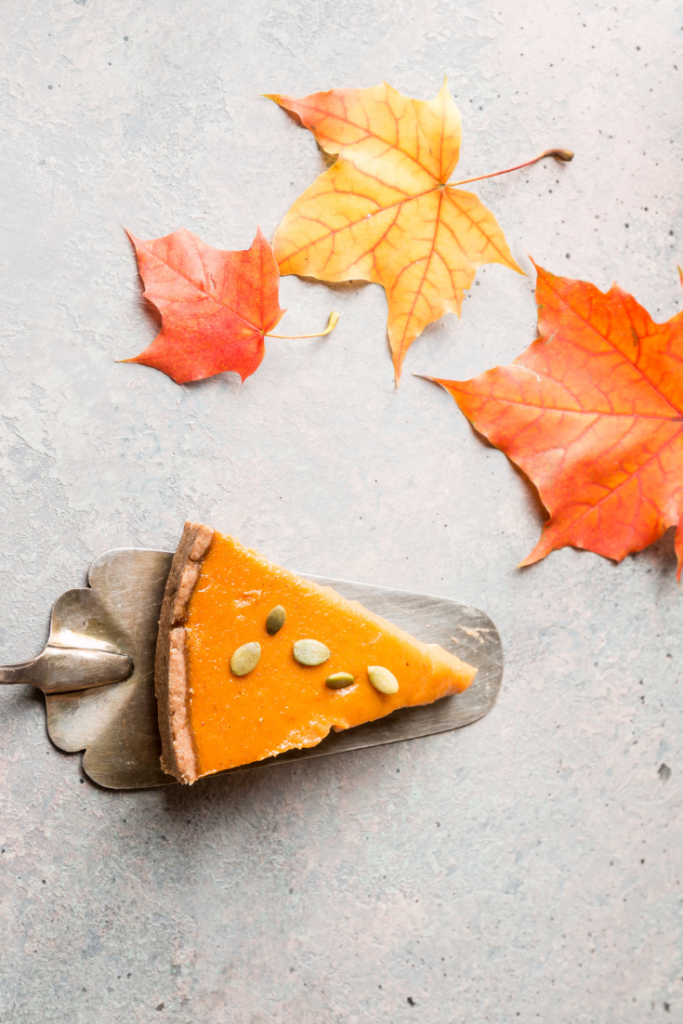 This easy homemade spice mix is nearly as quick as pulling a bottle off the shelf at the store. The difference? Far more economical!
And, since YOU are making it you can control what goes in it. For example, I almost never have allspice on hand, so this pumpkin pie spice mix recipe doesn't call for it.
It's mine. I can make it like I want.
But if you love allspice and want to throw some in there, you just go right on ahead.
You do your pumpkin spice your way, no judgment here I promise.
How To Make Homemade Pumpkin Spice Mix.
See how easy this is…
Read my recipe (below).
Get the spices out of the cabinet.
Mix them in a bowl or small jar.
Store in an airtight container in your cabinet. These little spice jars are so cute and perfect for your favorite homemade spice blends.
How To Use Pumpkin Pie Spice Mix.
Use it anywhere pumpkin pie spice is called for in a recipe. Here's a few to try…
It's Our Time. Go Forth and Enjoy All The Pumpkin Things!
Pin The Image Below!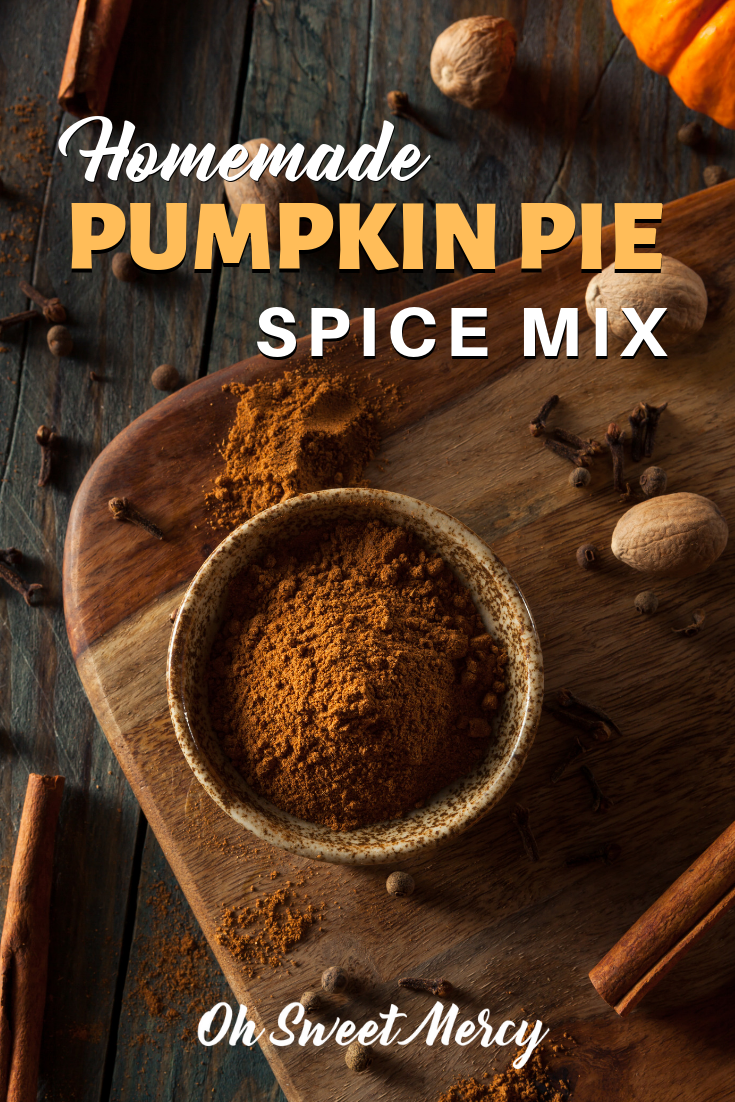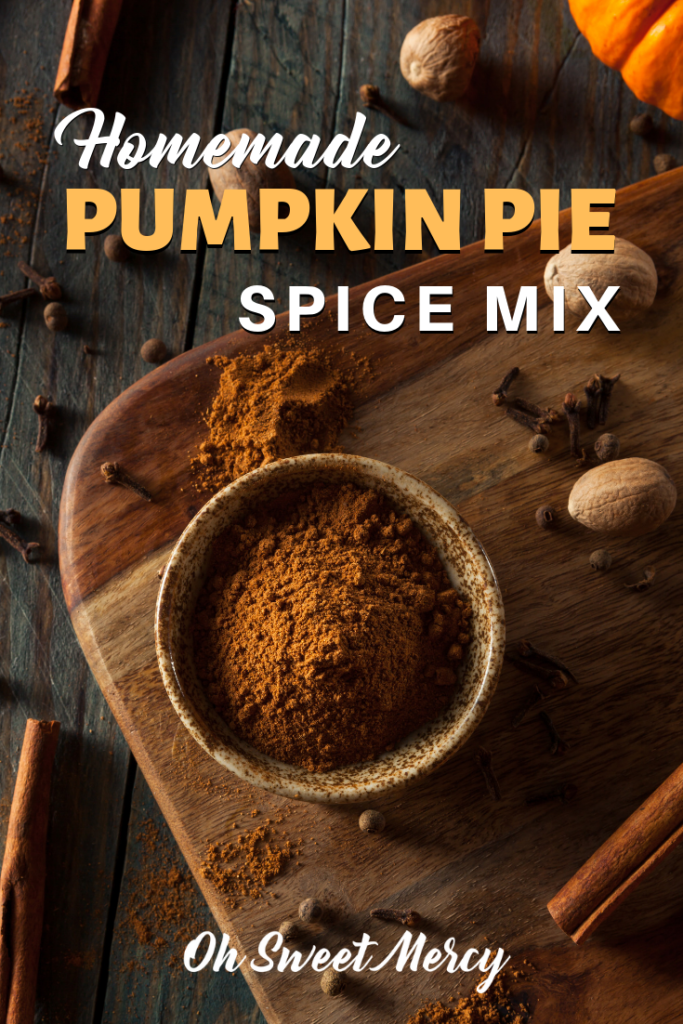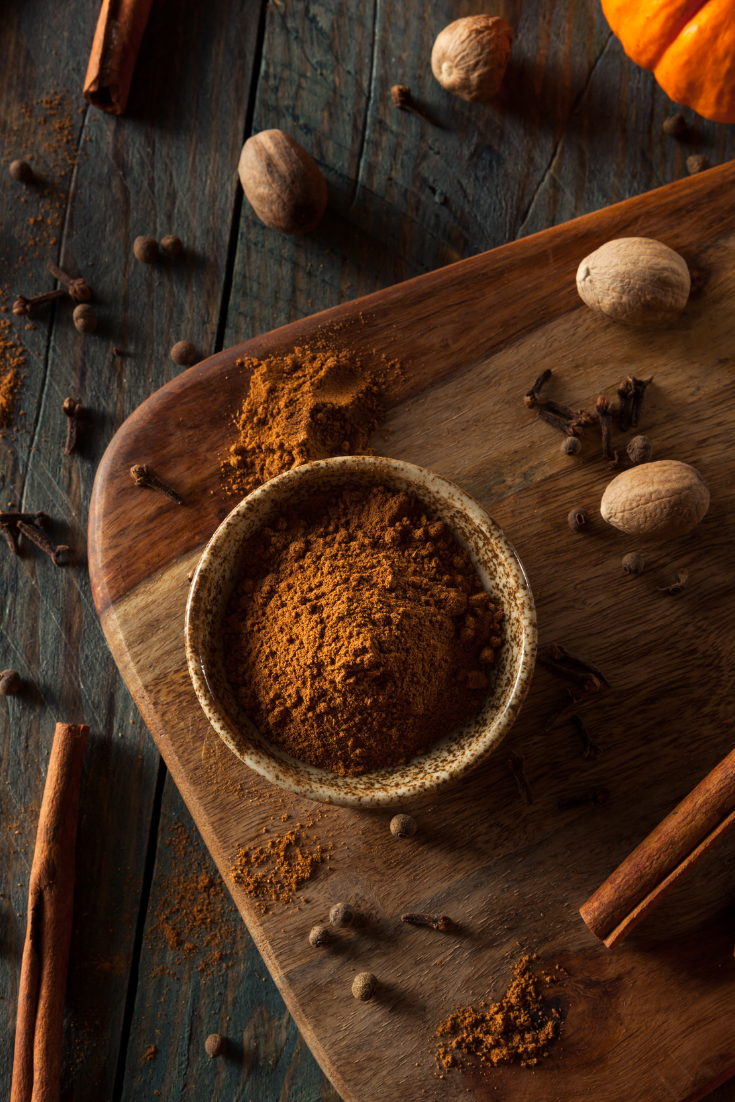 Pumpkin Pie Spice
Yield: 7 1/2 tablespoons
Prep Time: 2 minutes
Total Time: 2 minutes
Make your own Pumpkin Pie Spice with ingredients you probably already have on hand. Quick, easy and money-saving!
Ingredients
4 Tbs ground cinnamon
2 Tbs ground ginger
1 Tbs ground nutmeg
1 1/2 tsp ground cloves
Instructions
Combine ingredients well and store in an airtight container. Use in any recipe calling for Pumpkin Pie Spice. Makes around one half cup.
Nutrition Information:
Yield: 23
Serving Size: 1 teaspoon
Amount Per Serving:
Calories: 7
Total Fat: 0g
Saturated Fat: 0g
Trans Fat: 0g
Unsaturated Fat: 0g
Cholesterol: 0mg
Sodium: 1mg
Carbohydrates: 2g
Fiber: 1g
Sugar: 0g
Protein: 0g
Nutrition information is approximate and based on the best knowledge available at the time of recipe publication. Your results may vary due to differences in ingredients.