---
Sweet and refreshing watermelon, a splash of lime, and hint of mint combine to make summer hydration a treat. No added sugar or sweetener is needed to make this Refreshing Watermelon Mint Cooler, just fresh fruit and herb!
---
I have a confession to make…
I'm a serial appliance killer. This became painfully obvious to me while I was trying to whip up this delicious beverage quickly before my friend The Homesteading Hippy came over for some afternoon girlfriend time.
This year alone, I have killed a stand mixer, a regular blender, and now, my stick blender. The rest of my appliances cringe when I come near them anymore.
I had intended to make some sun tea, but was out of tea – at least tea that would be good as sun tea, anyway.
I used it all making my DIY Iced Tea Bags last week. There was a bunch of watermelon left over from our housewarming party the night before, and I had everything else I needed to make this refreshing Watermelon Mint Cooler so what could possibly go wrong?
There Could Be Spiders Hiding In The Mint…
And the stick blender could have been in the last throes of life (from when I used it when I killed my regular blender a few months ago). There's THAT.
And then you could mention how your watermelon mint cooler is not as smooth as you'd like it to be, and your snarky monkey friend might not let you live it down. Maybe mention it every five minutes or so. There's that.
I should probably add that snark and sarcasm are just how we roll, really. We have some good laughs, and I really enjoy her friendship – even when she makes fun of my beverages!
You could forget to take a picture of yourself and your friend enjoying the chunky drink with the sticks of something in it (and the drink itself), too. Really, what blogger forgets to take pictures?
Aaaahhhh…fun times!
But, if you've got a friend who isn't snarky, spider-less mint, appliances that work well and are you not genetically bent toward killing them you should have no problems at all making this refreshing watermelon mint cooler.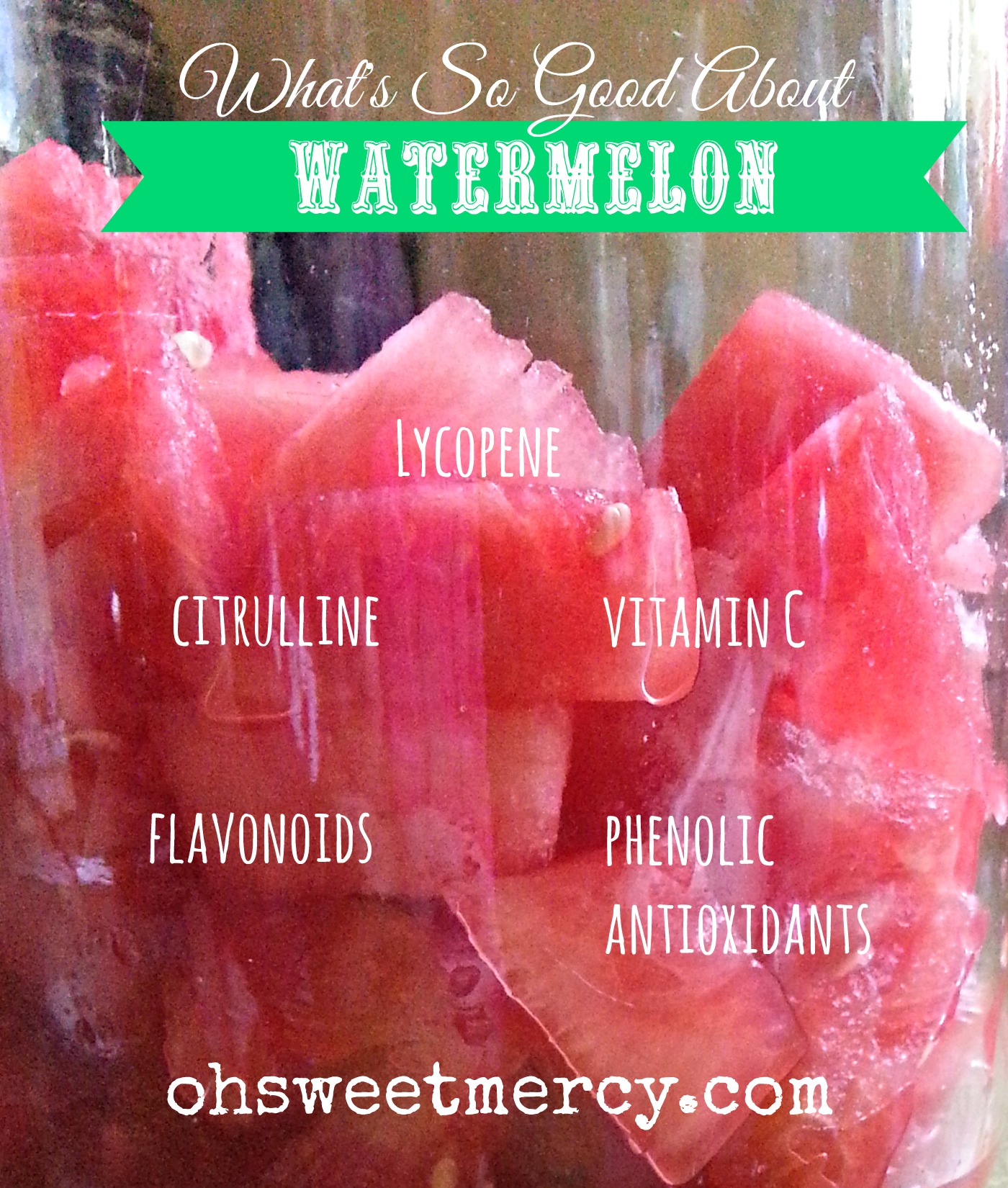 How To Make This Refreshing Watermelon Mint Cooler.
This is such an easy and delicious recipe – very refreshing on a hot summer day! Best of all, it only has three ingredients – fresh fruits and mint, no sugar or artificial colors or flavorings. Ditch those sugary drink packets and feel good about serving this delicious drink to your kids this summer.
Just blend all the ingredients together until smooth. I used a large jar and stick blender since my regular blender is…indisposed at the moment.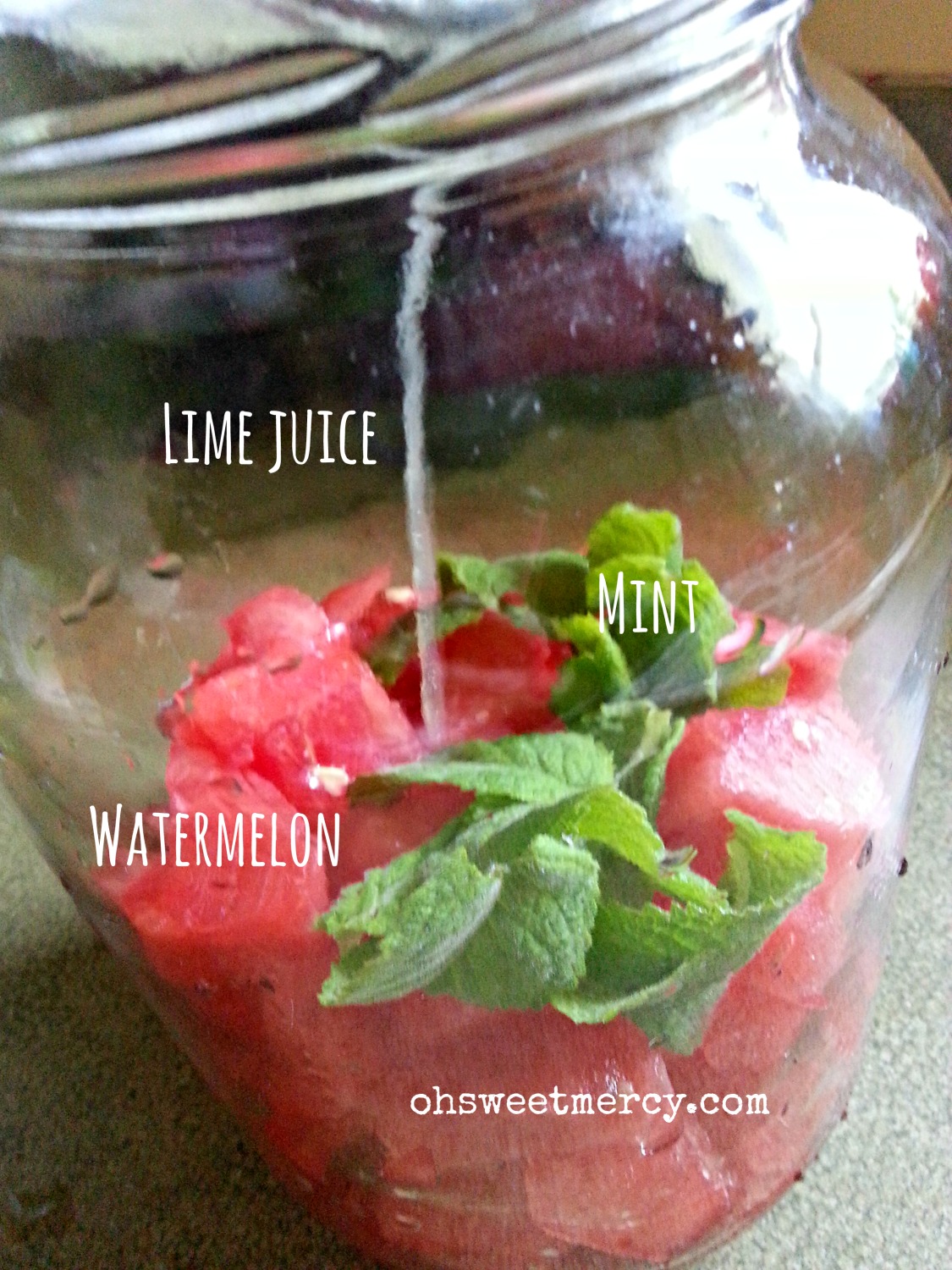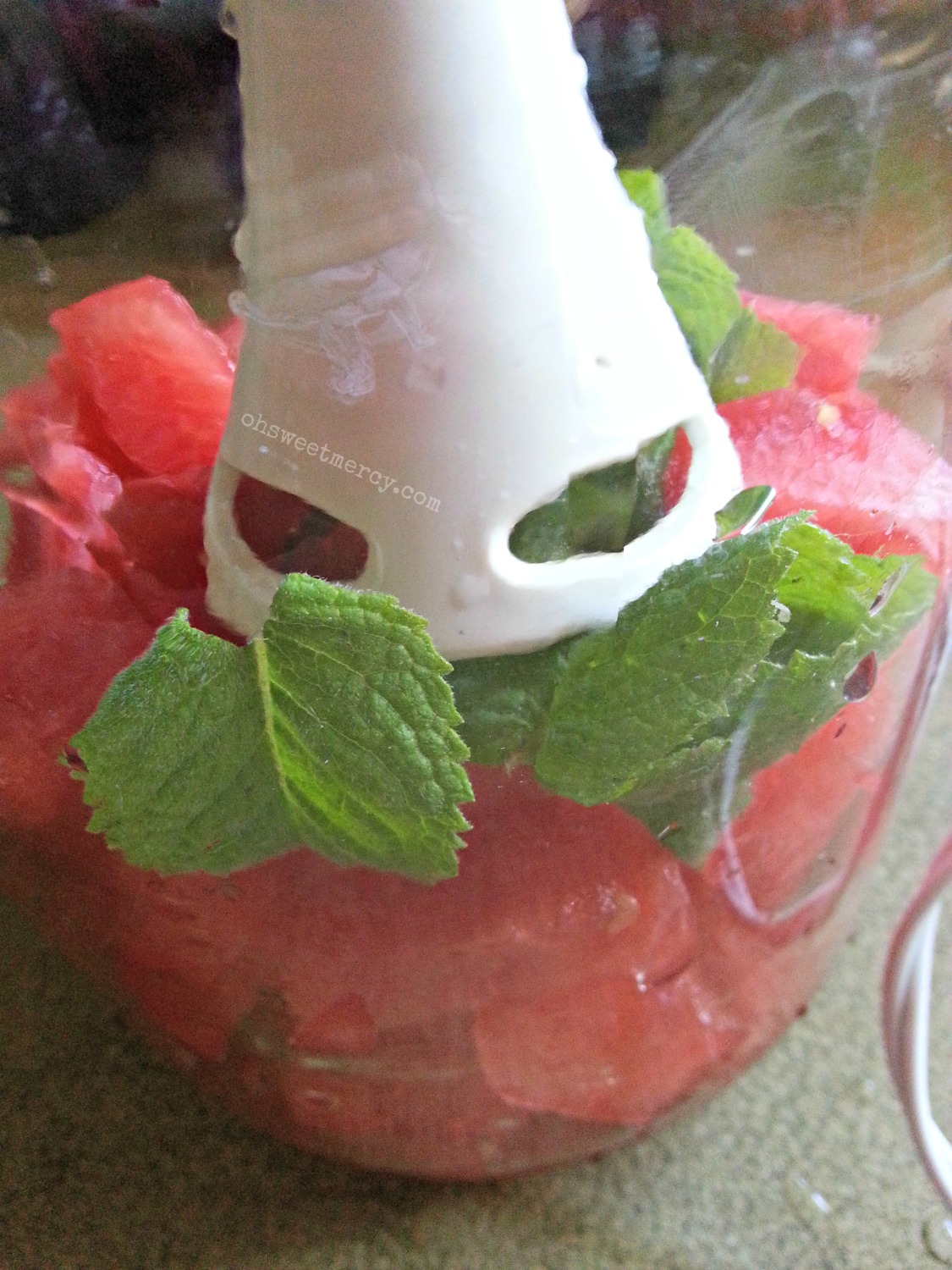 Use a high powered blender or stick blender. Trust me, you don't want any sticks of something in that stuff. Especially if you have snarky friends.
Enjoy With A Snarky Friend.
Serve this refreshing watermelon mint cooler over ice (or freeze until slushy) and sit under a big shade tree while sipping slowly and savoring the refreshing summer-ness in your glass (and work on an alibi…if needed). For added fun include one snarky friend 😉
Trim Healthy Mamas, Heads Up!
This drink would be an E and you'd definitely need a low fat protein source to go with it. It's also best as an occasional summer treat, say at a BBQ or special summer celebration. Watermelon is very sugary!
You could also dilute this with some sparkling water to help reduce the amount of natural sugar you're consuming.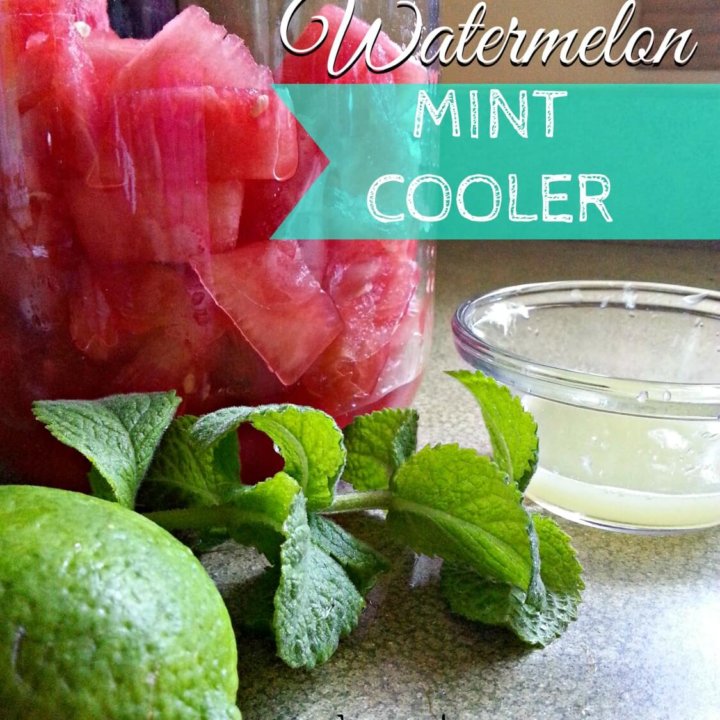 Watermelon Mint Cooler | THM E, Fat Free
Yield: 4-8
Prep Time: 5 minutes
Active Time: 2 minutes
Total Time: 7 minutes
Just 3 ingredients! A refreshing, wholesome summer drink with no added sugar. Using only fresh, whole ingredients and no added sugars, dyes or artificial flavorings.
Ingredients
1/4 c fresh lime juice
1/4 c fresh mint leaves
7 c sweet, seedless watermelon chunks
Instructions
Add all ingredients into a blender
Blend until smooth
Serve over ice or refrigerate until slushy
Notes
Prep time includes time to cut up watermelon, if you already have watermelon chunks, prep time is more like a minute or two to measure the chunks into your blender.
You can also use a stick blender and a large jar.
THM NOTES
Watermelon is an E fruit and one we should consume sparingly. Make this for summer BBQs and parties and consume wisely.
Nutrition Information:
Amount Per Serving:
Calories: 0
Cholesterol: 0mg
Sodium: 0mg
Carbohydrates: 0g
Fiber: 0g
Sugar: 0g
Protein: 0g