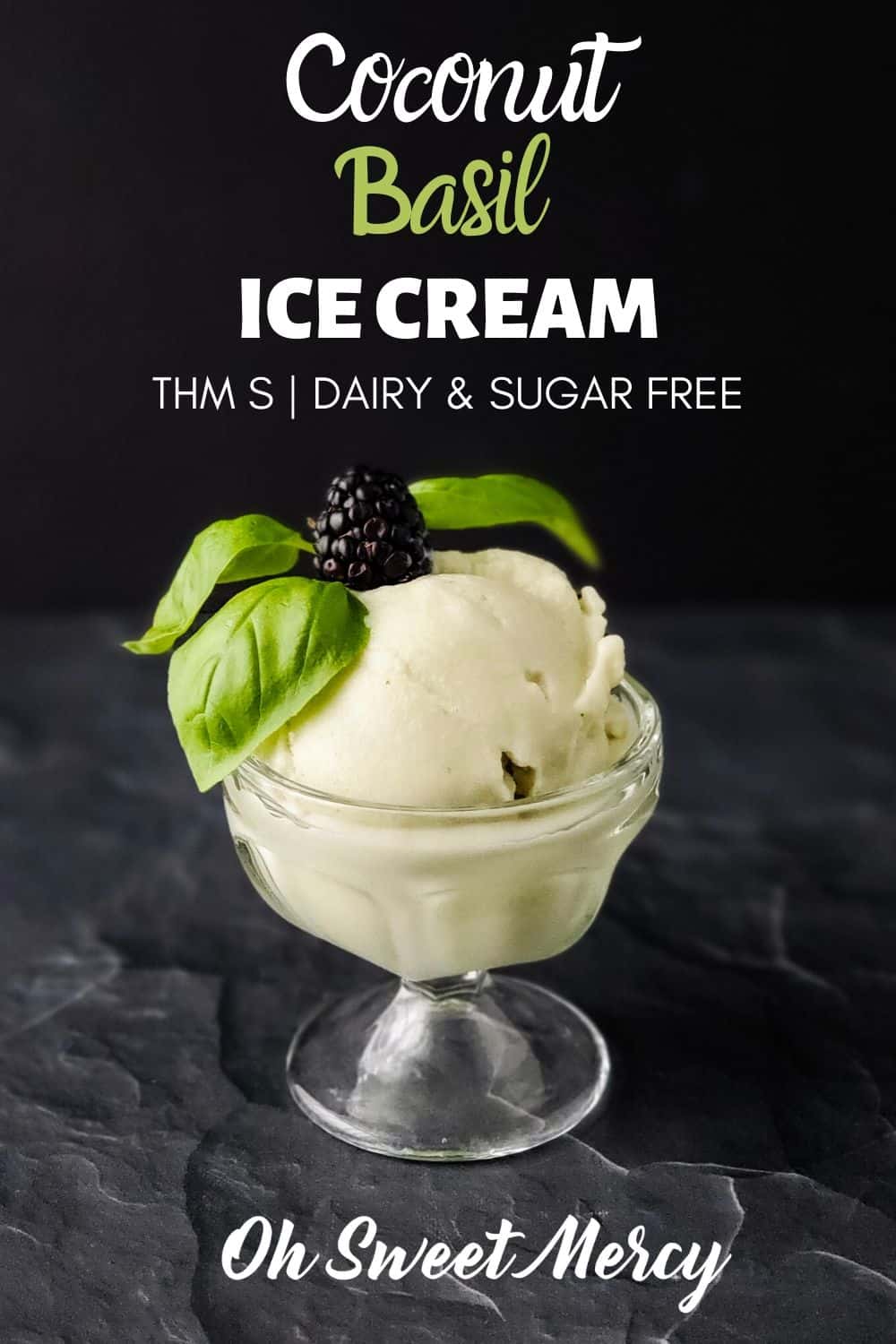 ---
Basil ice cream? Yes! Though this herb is mostly used for savory foods it's also delightful churned into rich, creamy ice cream. It's best (and quickest) with fresh basil leaves but you can also use dried. And, basil has some surprising health benefits so you should eat more of it, anyway 😉
---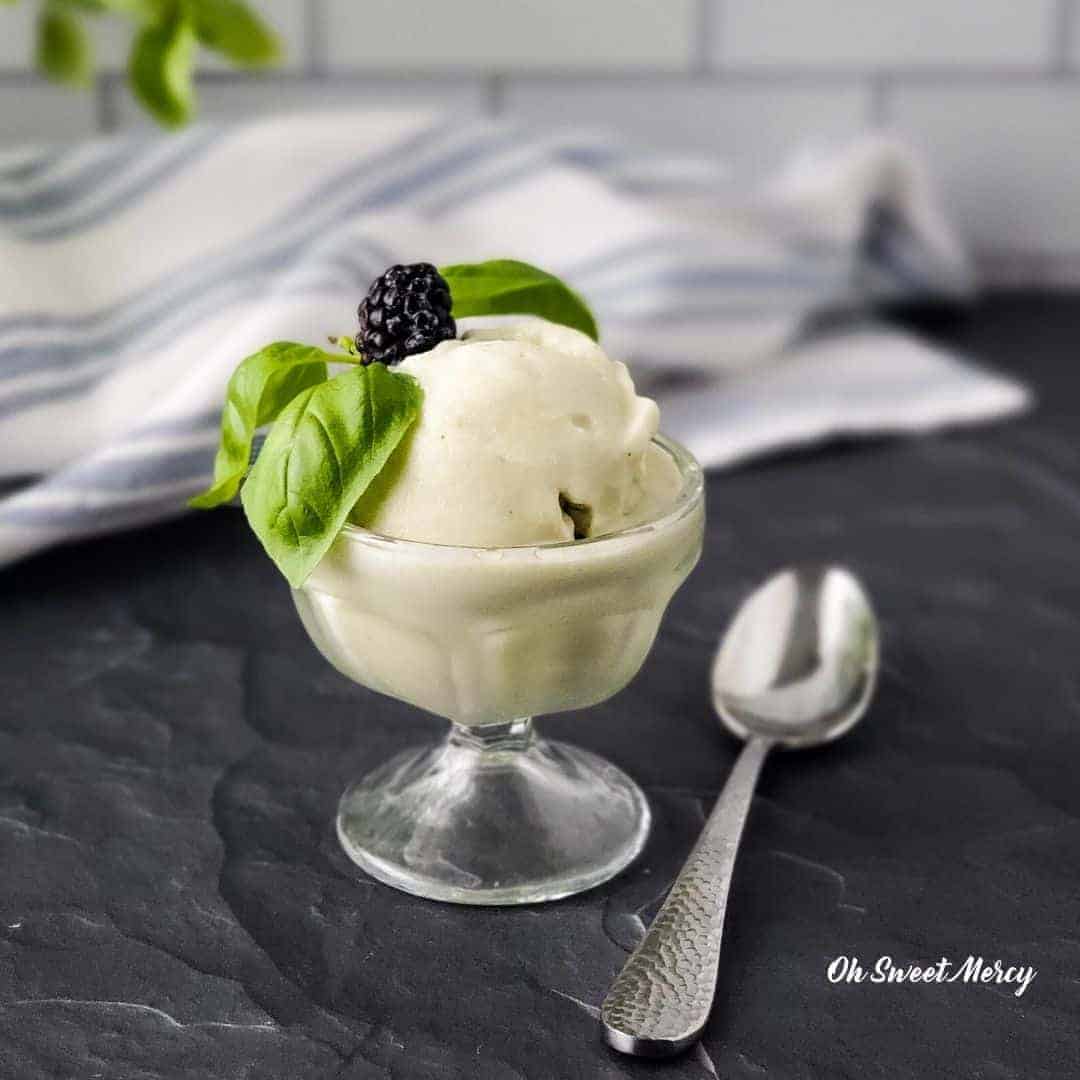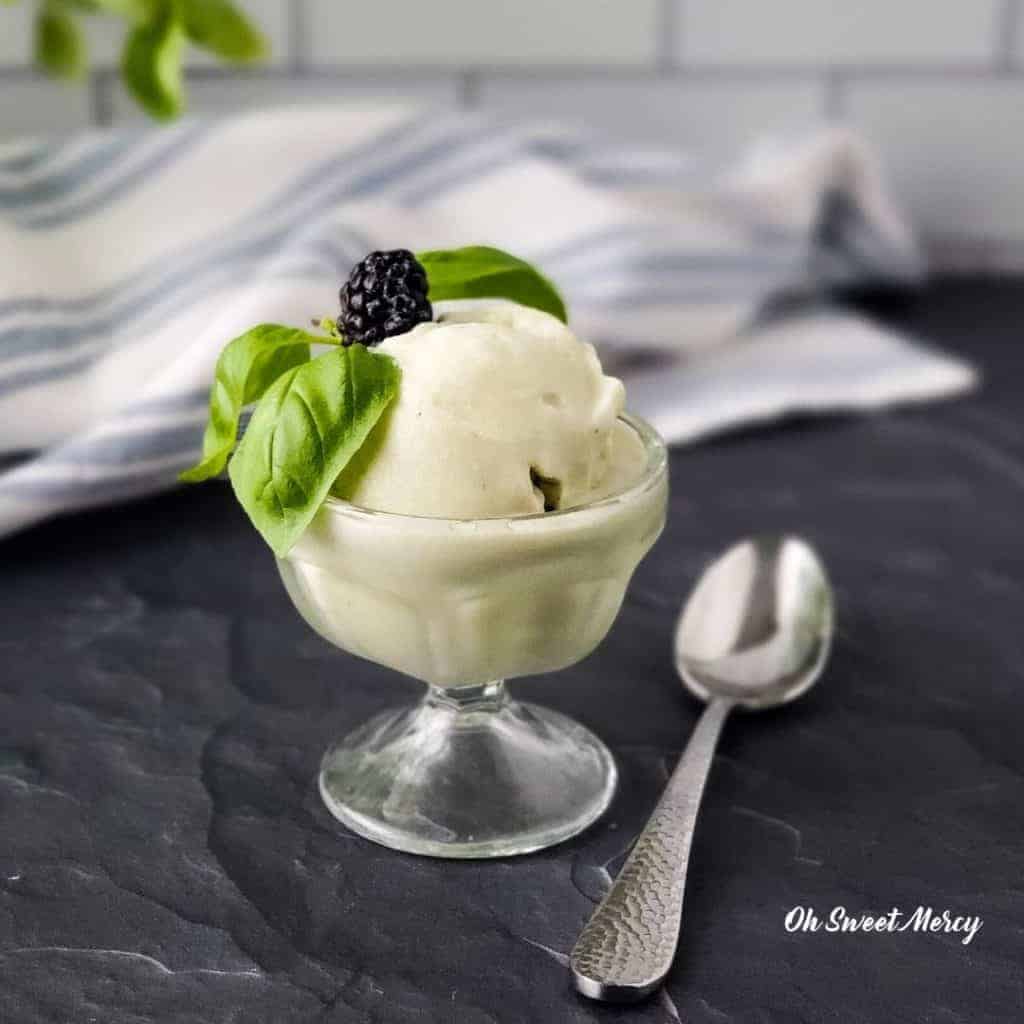 Have you ever heard of basil ice cream? I confess, the first time I heard of this was just recently, while watching Worst Cooks In America on Food Network.
That show is a hoot, but you also pick up tips on cooking techniques. And, interesting flavor combinations.
Like basil ice cream. My first thought, when one contestant made it for the final cook-off, was "I don't know about that…"
But, Sister and I both love basil and she's a huge fan of coconut. So, we thought we'd give making coconut basil ice cream a try.
Since not everyone likes coconut, or can eat it, I thought I should try it with heavy cream as well. Here's the tasty results of our experiments…
How To Make Basil Ice Cream With Fresh Basil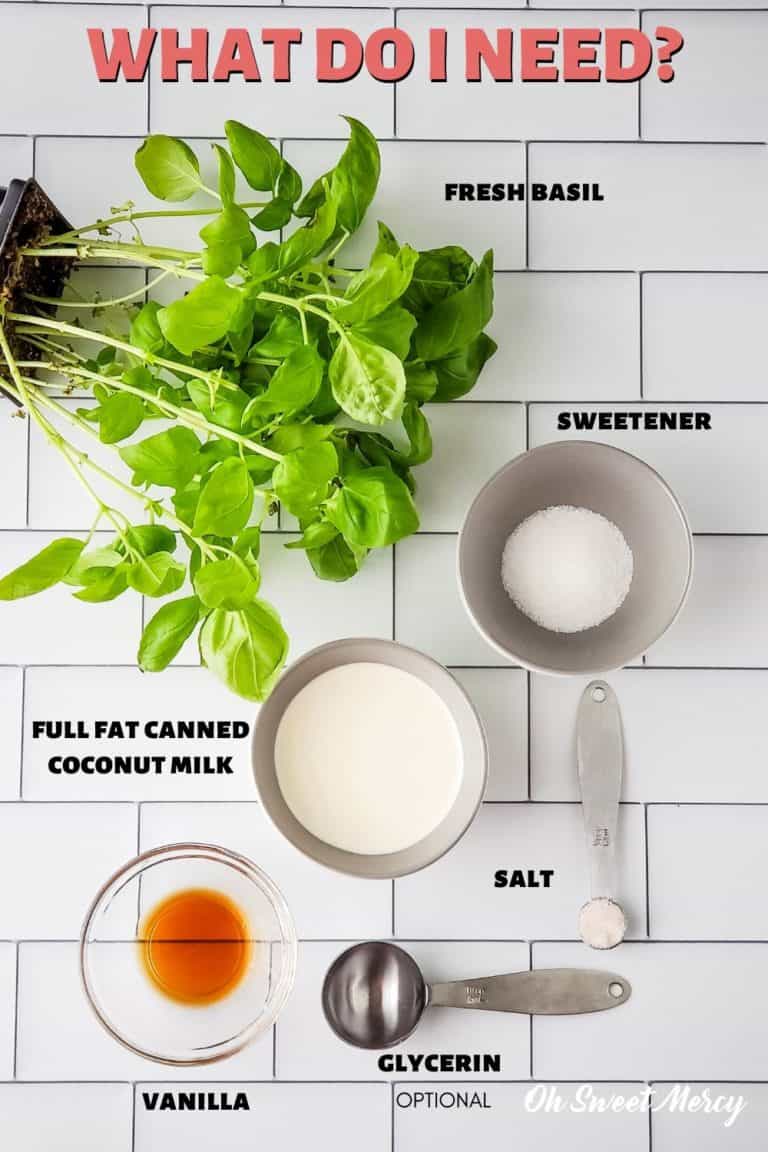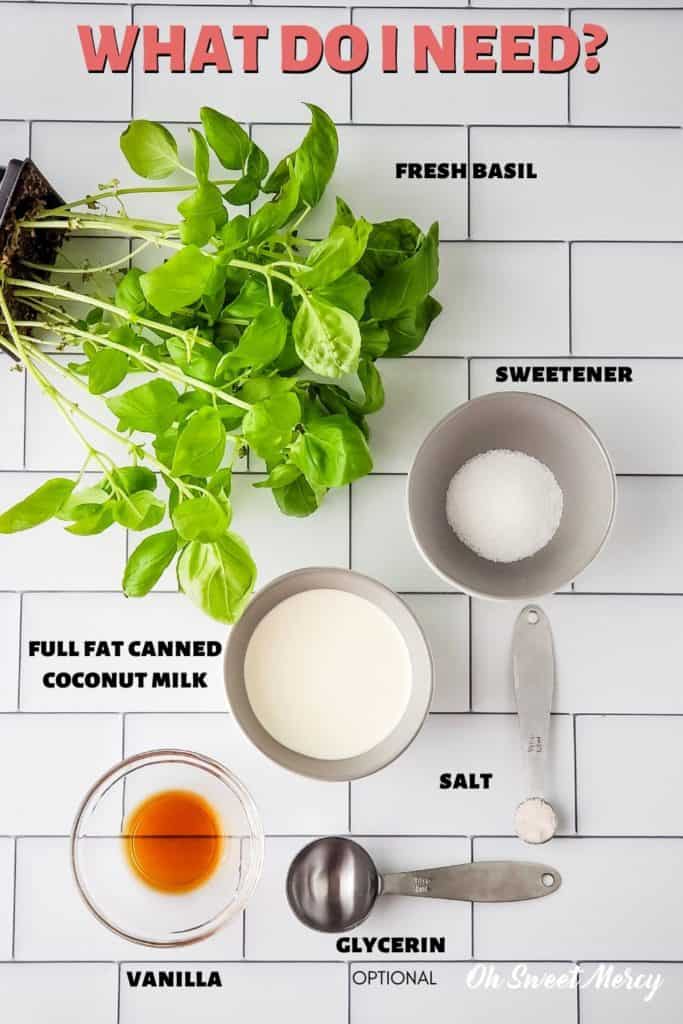 I learned 2 very important things while experimenting with coconut basil ice cream:
DON'T OVER-BLEND THE MIXTURE.
You need to puree the fresh basil into the ice cream base. But if you over-blend it, you'll end up extracting the oil from the rest of the coconut milk.
It will look curdled, like this:
Over-blending an ice cream base with whipping cream will also result in something similar.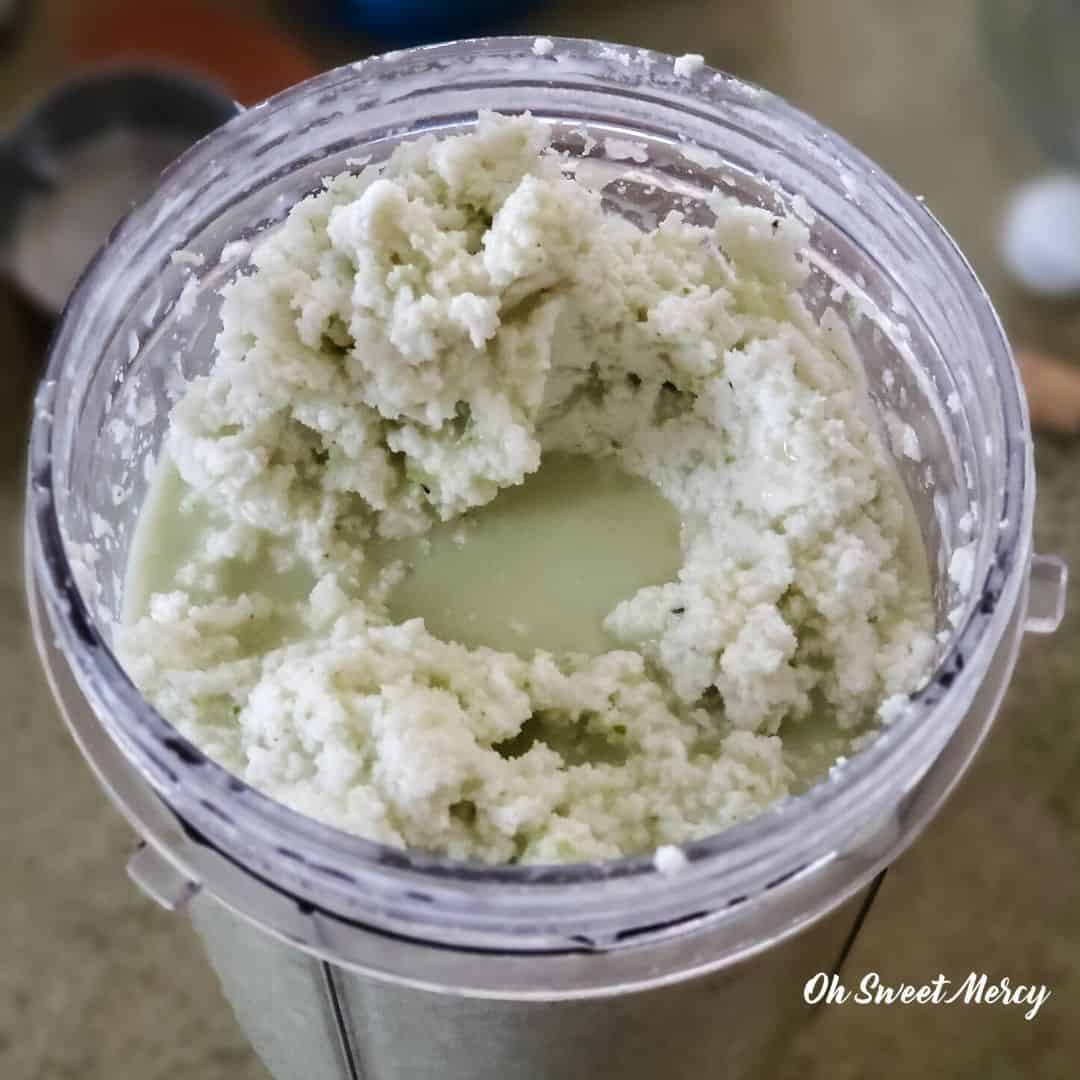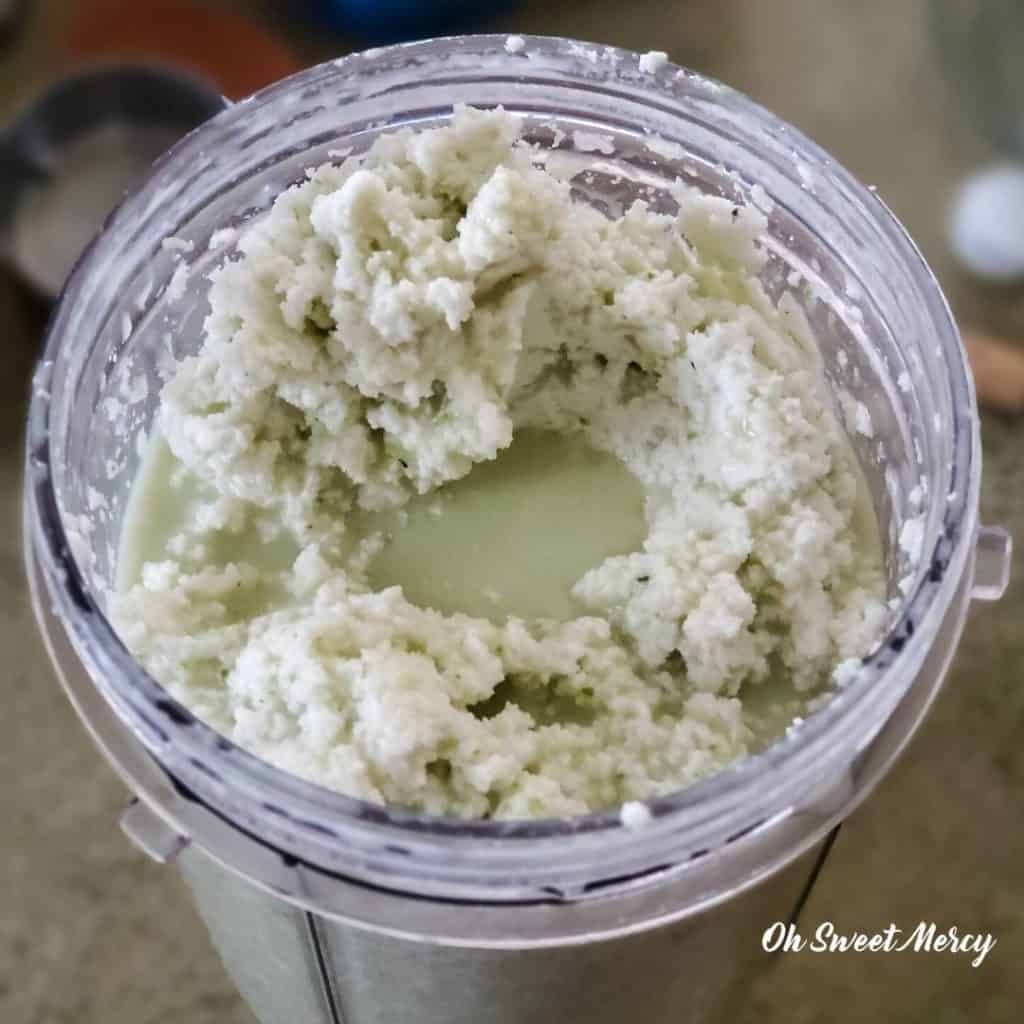 I DID, BUT HERE'S HOW I FIXED IT…
Fortunately, I happen to know an extremely talented vegan blogger so I asked her for help.
She said adding an emulsifier, like lecithin or aquafaba, helps. I use sunflower lecithin regularly so I gave that a try, blending just barely.
It did help a bit, but did not completely bring the mixture back together. I may have just not blended it enough since I was afraid to after just making a curdled mess.
So, the other thought I had was heating it gently to see if that helped melt the oil back into the rest of the coconut milk. I heated it until it was just lukewarm, whisking gently.
That worked beautifully! Whether just warming it gently would have worked on its own, or the added lecithin plus the heating was the key, I don't know.
But, the ice cream churned beautifully and didn't break while churning.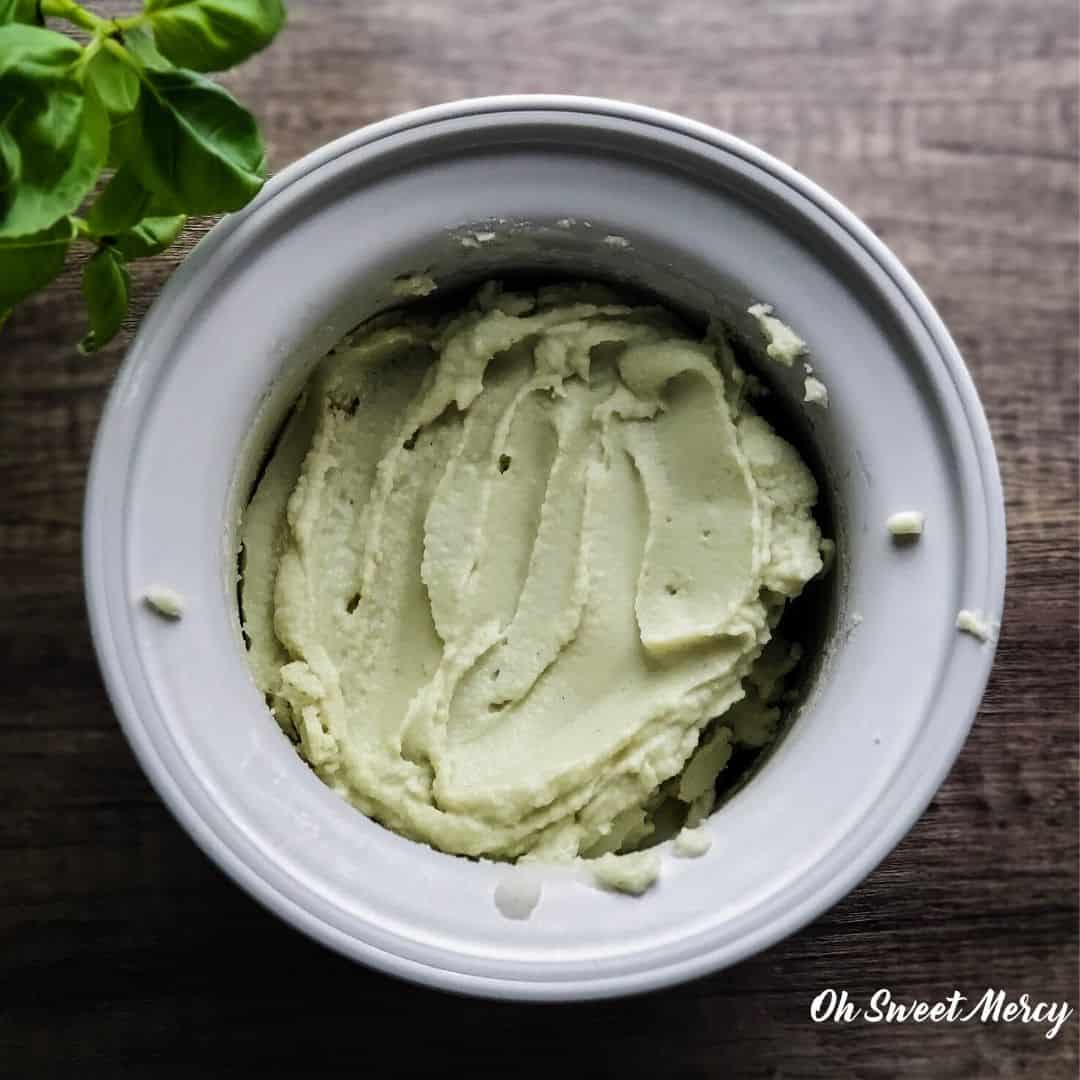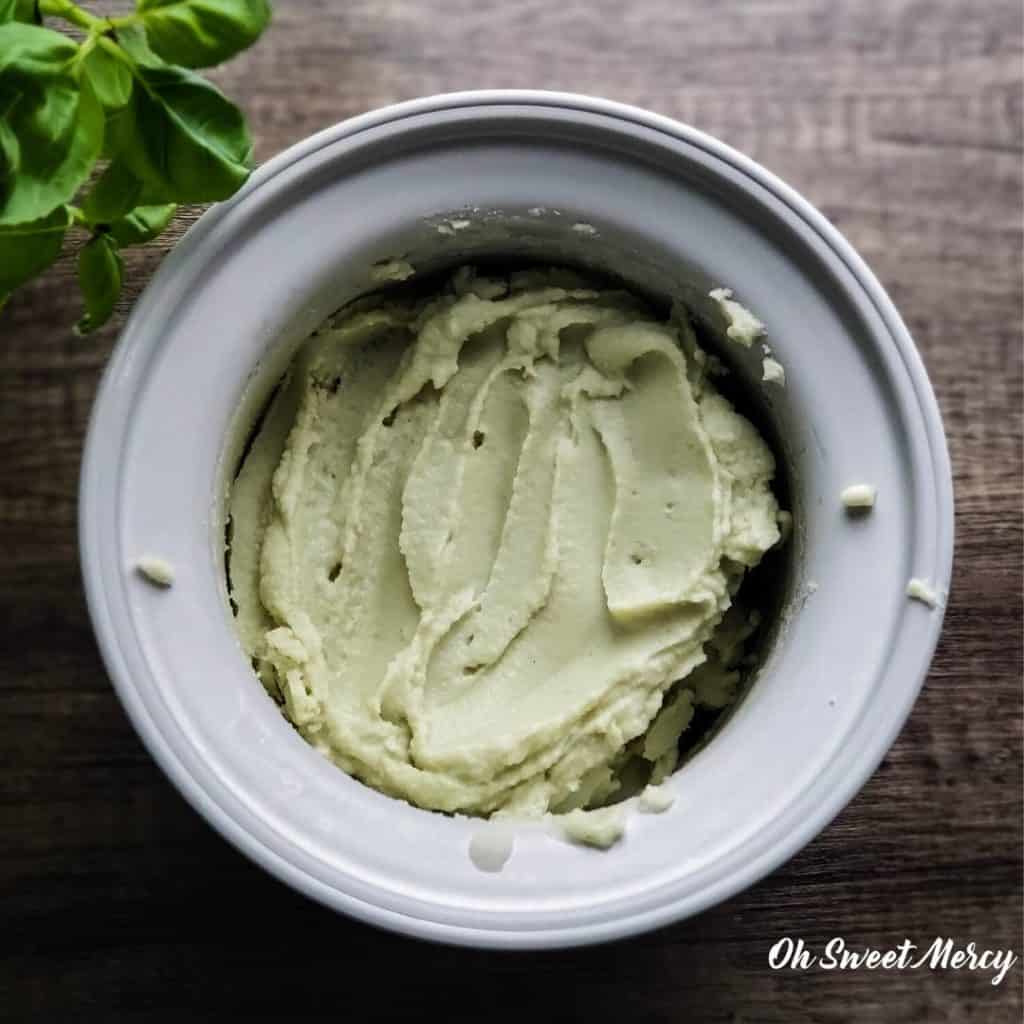 NOTE: I did not try this with the dairy version below, using heavy whipping cream, so I can not say whether adding lecithin and heating also fixes over-whipped cream.
Surprising Benefits Of Basil (And Why Now Is A Good Time To Eat More Of It)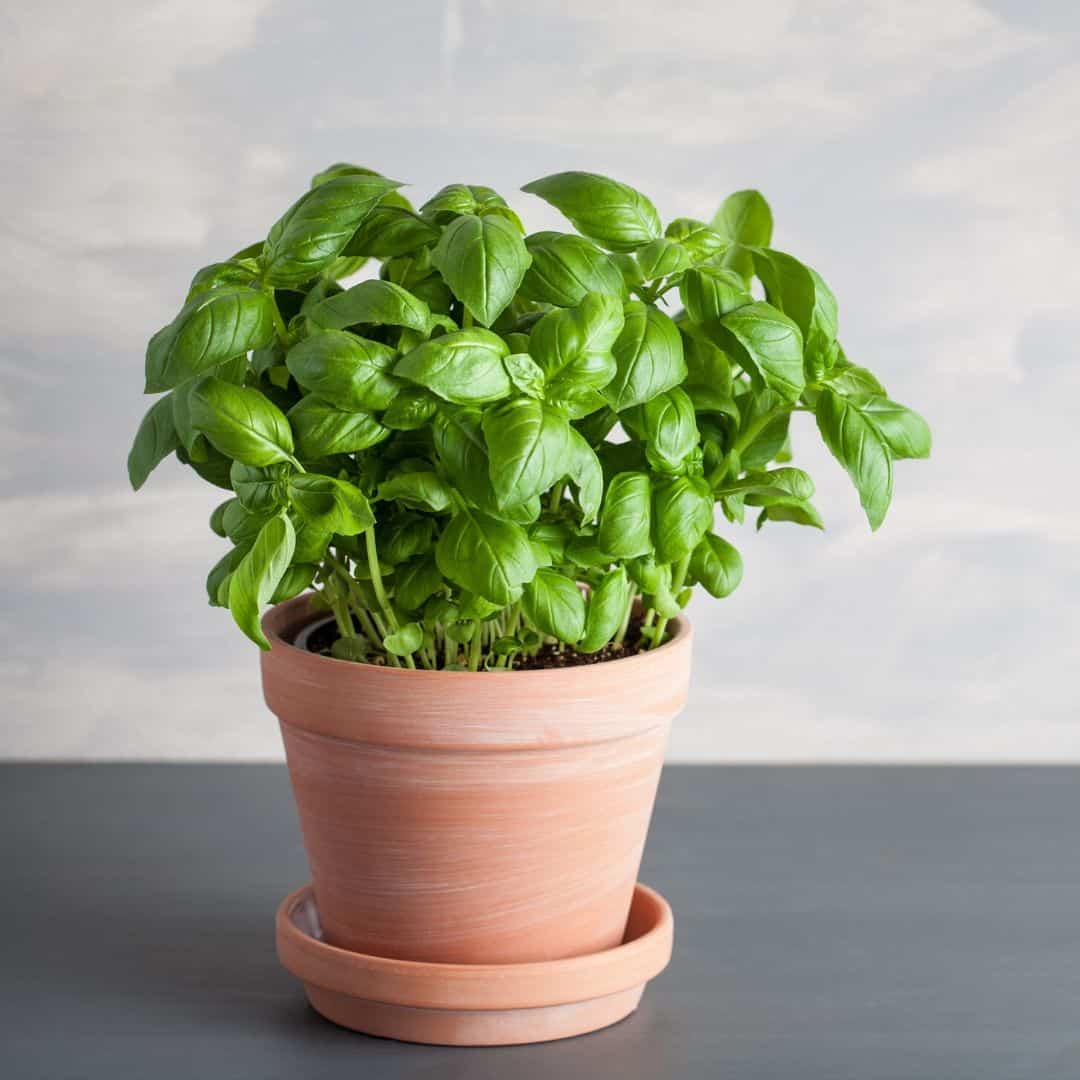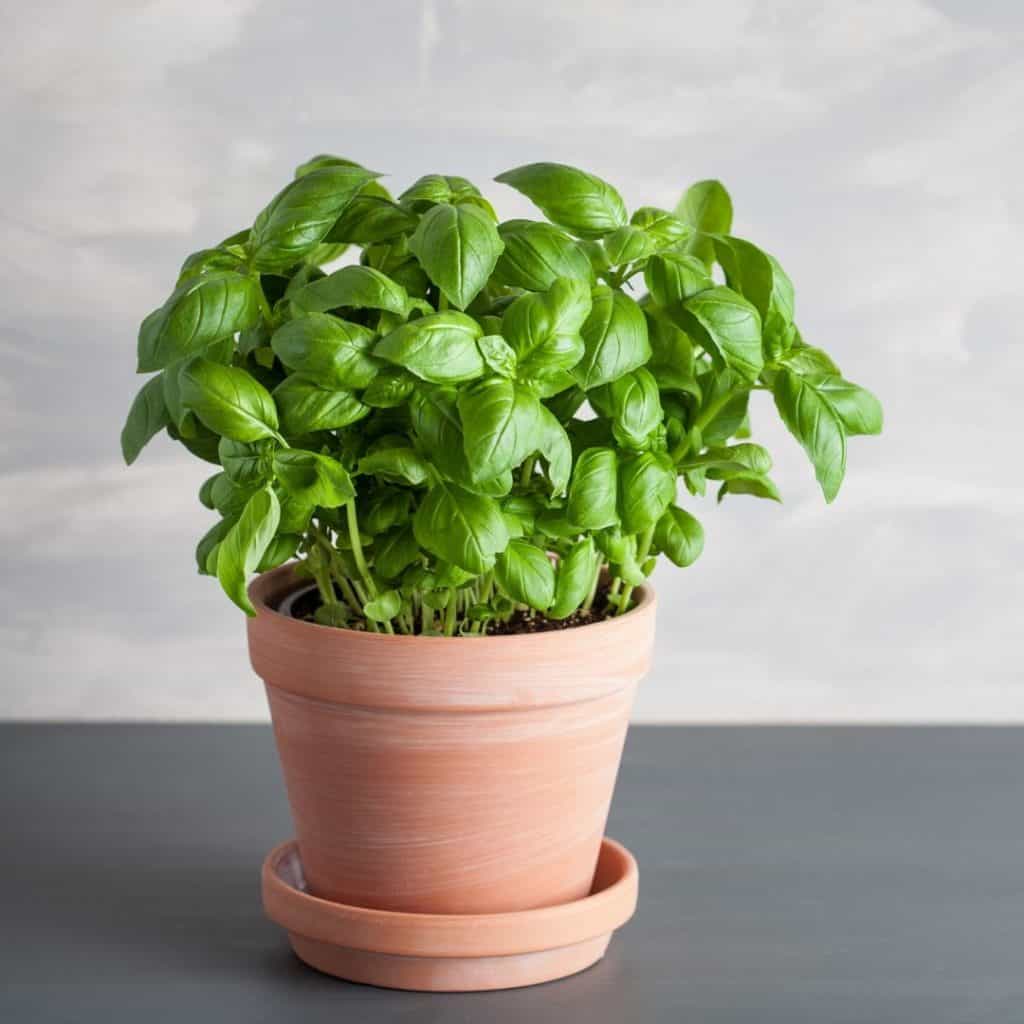 I love basil because it tastes amazing. It's in all the Italian foods I love. And there's just nothing like a caprese salad made with fresh tomatoes, mozzarella, and basil.
Both Sister and Mister adore Margherita pizza, too. And I love making that simple, fresh pizza on my Himalayan salt plate. Here's How to Make Fathead Pizza On A Himalayan Salt Plate.
Of course, me being me, I had to know more information about basil. Turns out, it has some very healthy properties. And some of those are perfect for the season we're now in.
Basil is anti-inflammatory
It's high in anti-oxidants
Helps reduce the effect of stress on the body
Can help reduce pain and fever
High in vitamins and magnesium
Also has antibacterial and antimicrobial properties
If you find yourself stressed or trying to avoid illness right now, adding basil to your foods can help support your body.
And, ice cream is a comfort food. My sugar free coconut basil ice cream is healthy comfort food, too.
Can You Make Basil Ice Cream With Dried Basil?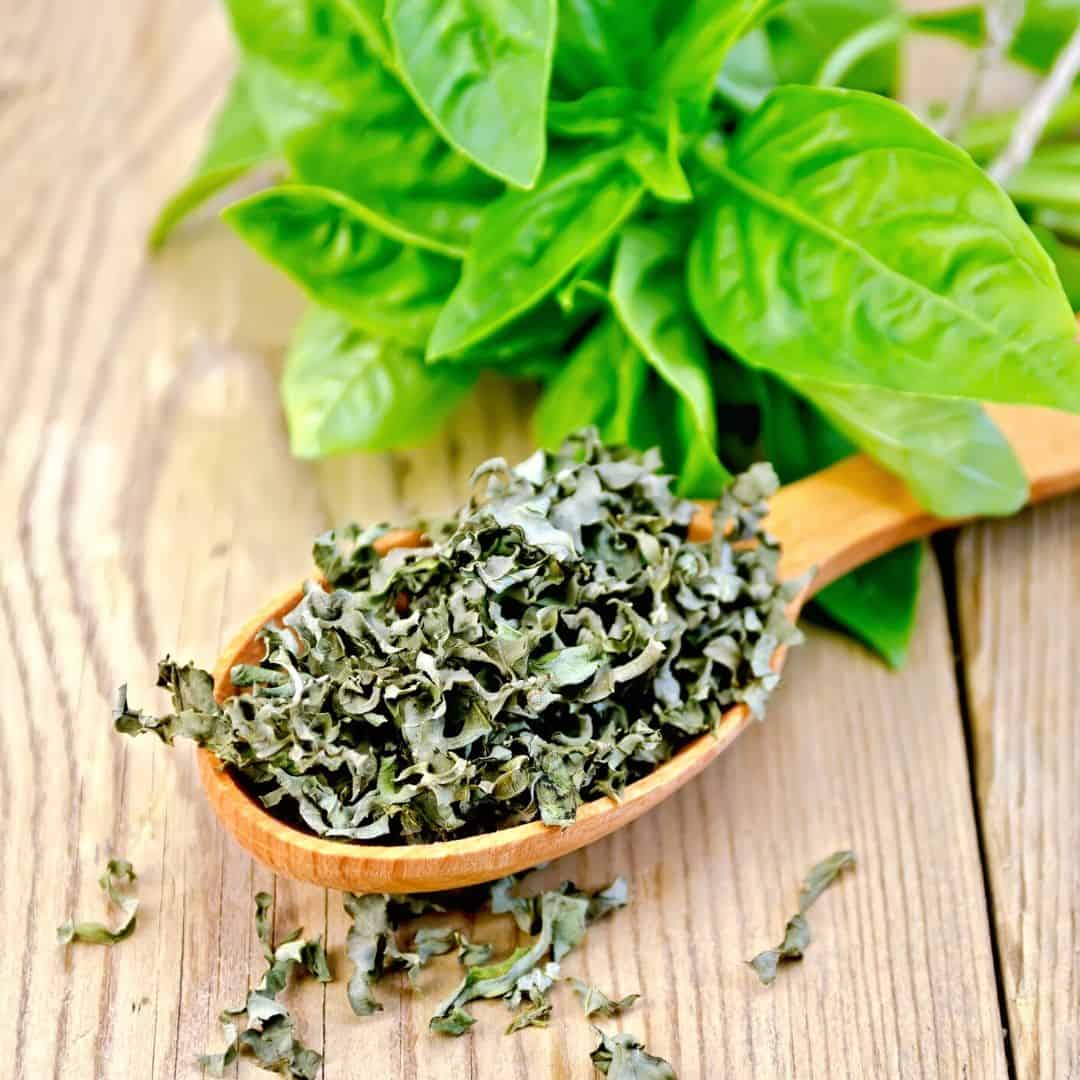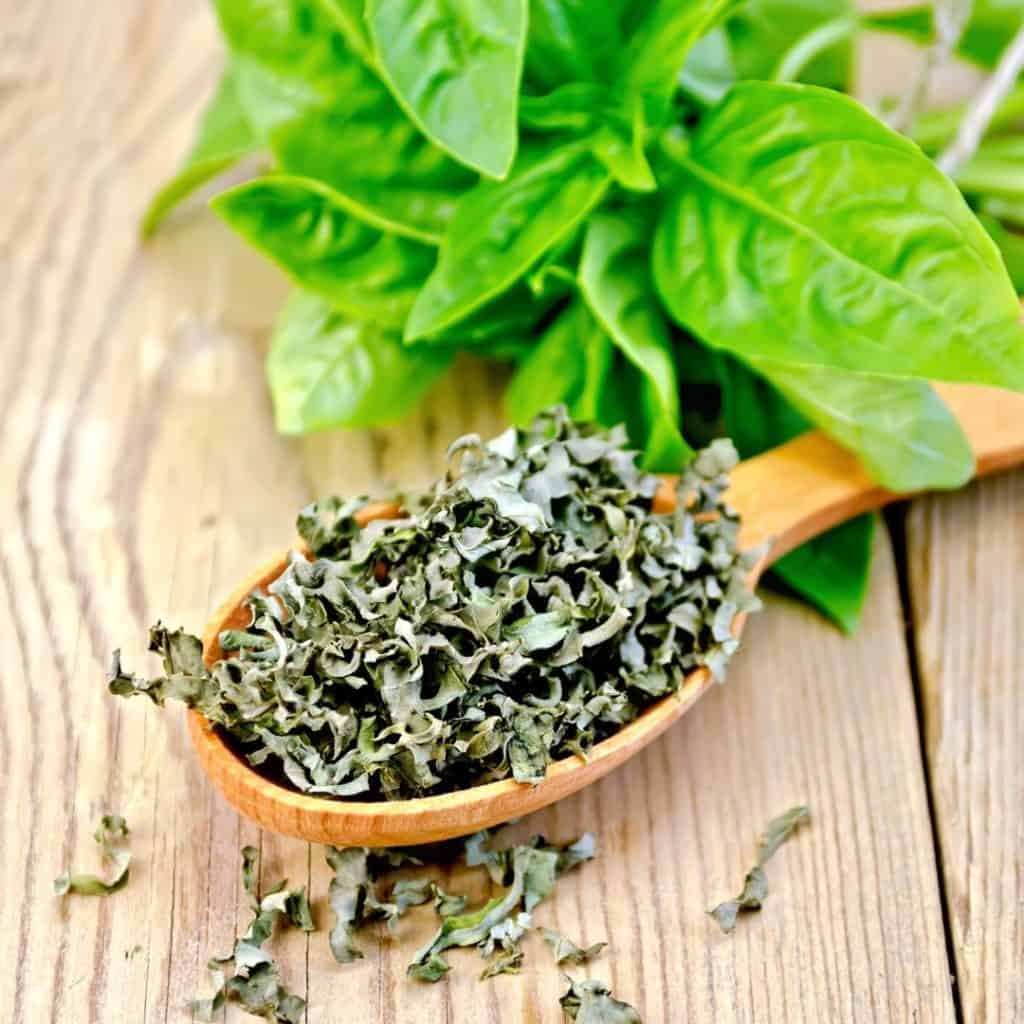 Yes, you can. However, I highly recommend making it with fresh basil. It is such a vibrant flavor! Dried herbs just do not compare at all.
In addition, dried herbs usually have a kind of "tea" flavor to them. Most likely because they are dried leaves, just like teas.
You'll need to heat the base and steep the dried basil leaves in it until it's cooled. Then strain.
Or, use a piece of cheesecloth or a reusable tea bag or tea ball to steep the basil. If you have a backyard flock of chickens, toss the strained basil out to them, they love it!
Sister and I decided that the basil ice cream we made with dried basil, oddly, kind of tastes like bubblegum.
So, make it with fresh basil if you can. It is exponentially better!
How To Fit My Low Carb Basil Ice Cream Into Your THM Meal Plan.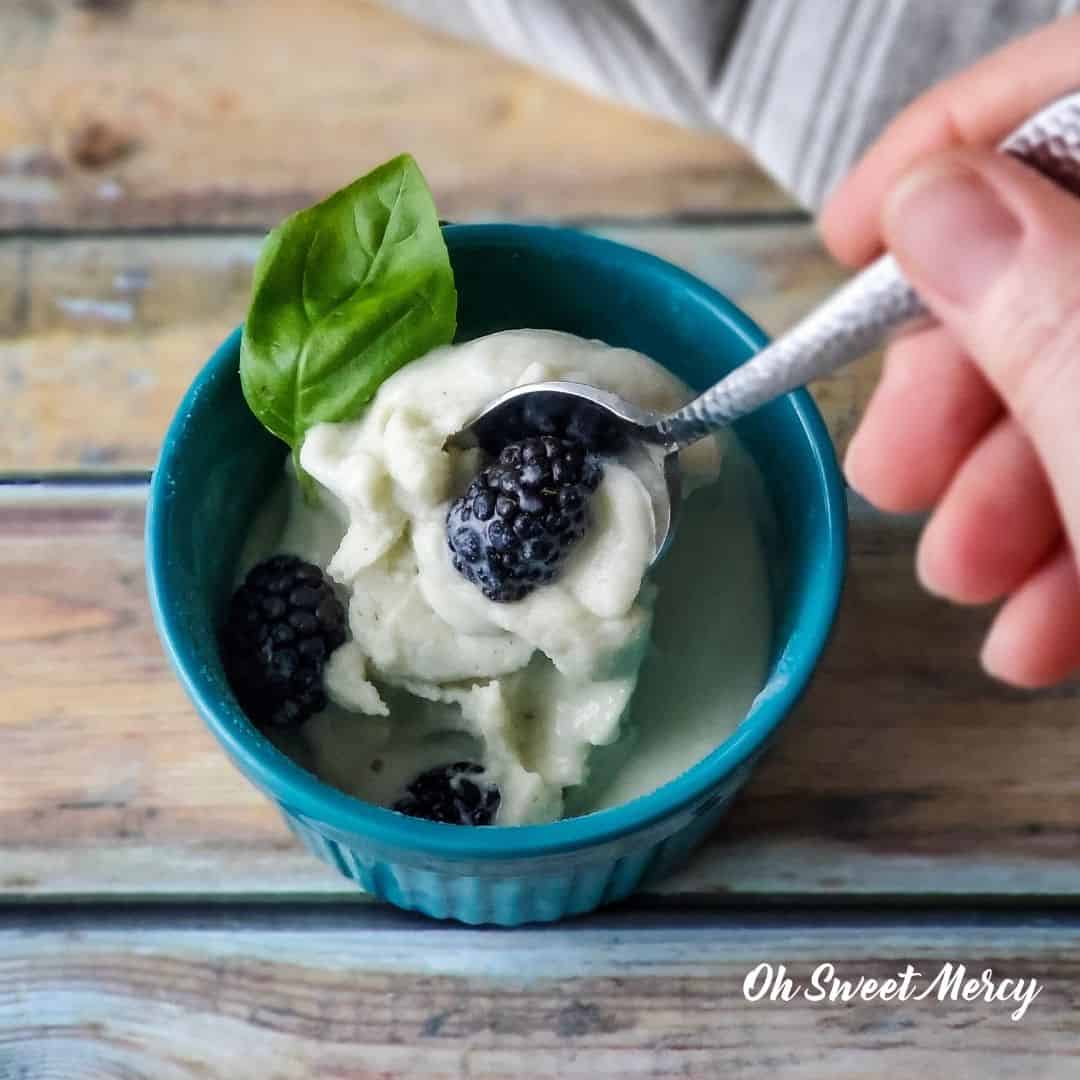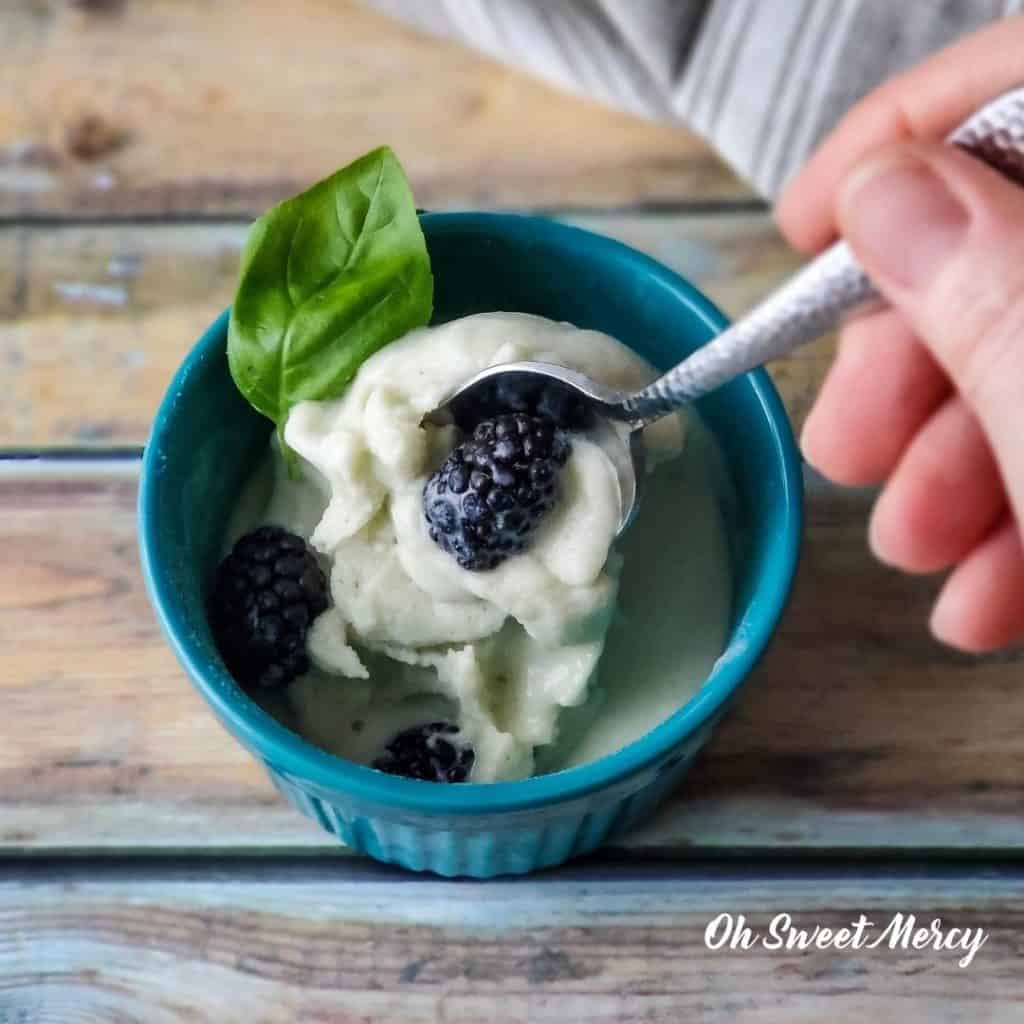 This recipe, whether made with coconut milk or the alternate dairy version, is a low carb THM S recipe. That means you should keep any other carbs in your meal to a minimum when making this recipe part of the meal.
Enjoy this as a dessert after a Light S or Fuel Pull meal more often to keep your fat intake to a balanced level.
Or, have it as a cool, refreshing snack on a hot day. Its fresh, vibrant flavor lifts the spirits, too.
While we've certainly enjoyed this easy homemade basil ice cream made with coconut milk and with dairy, we by far prefer it with coconut milk. And fresh basil.
But, if you find yourself trapped inside and unable to get fresh basil, dried is a workable alternative. Why not avoid that all together and grow your own kitchen herbs? This simple kit looks easy to use. Or, if you want something more high tech, this one has great reviews.
PIN IT!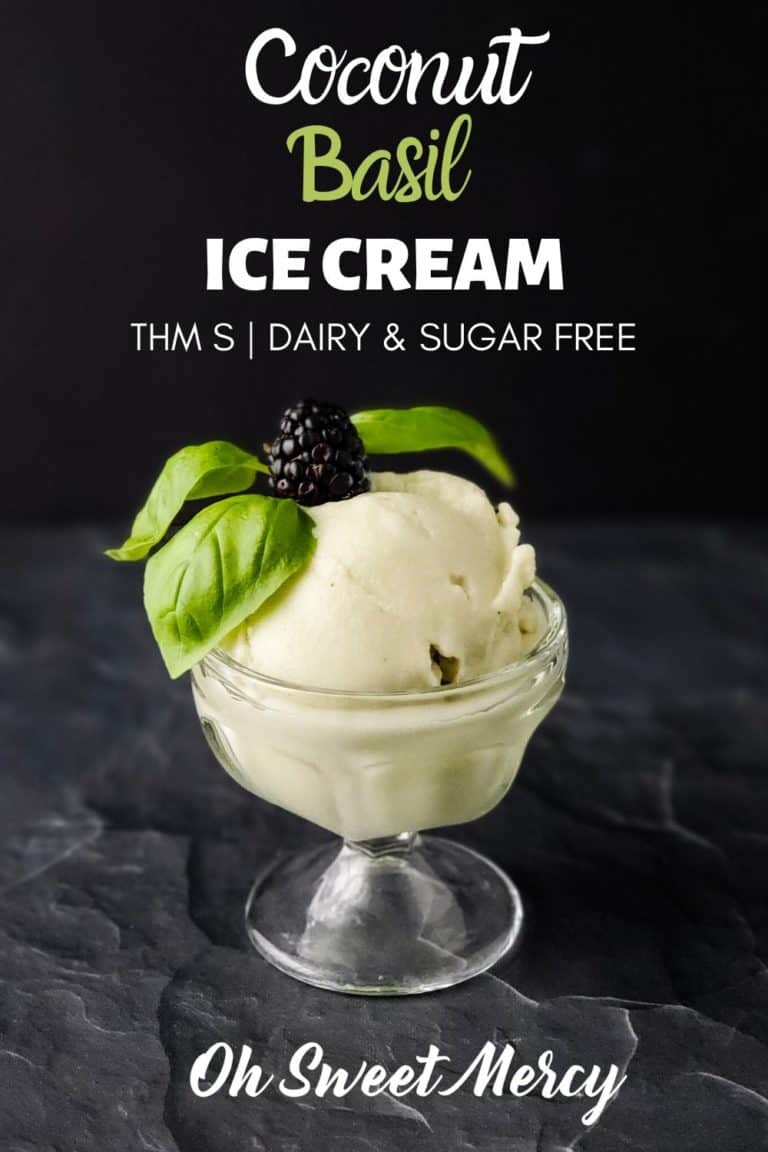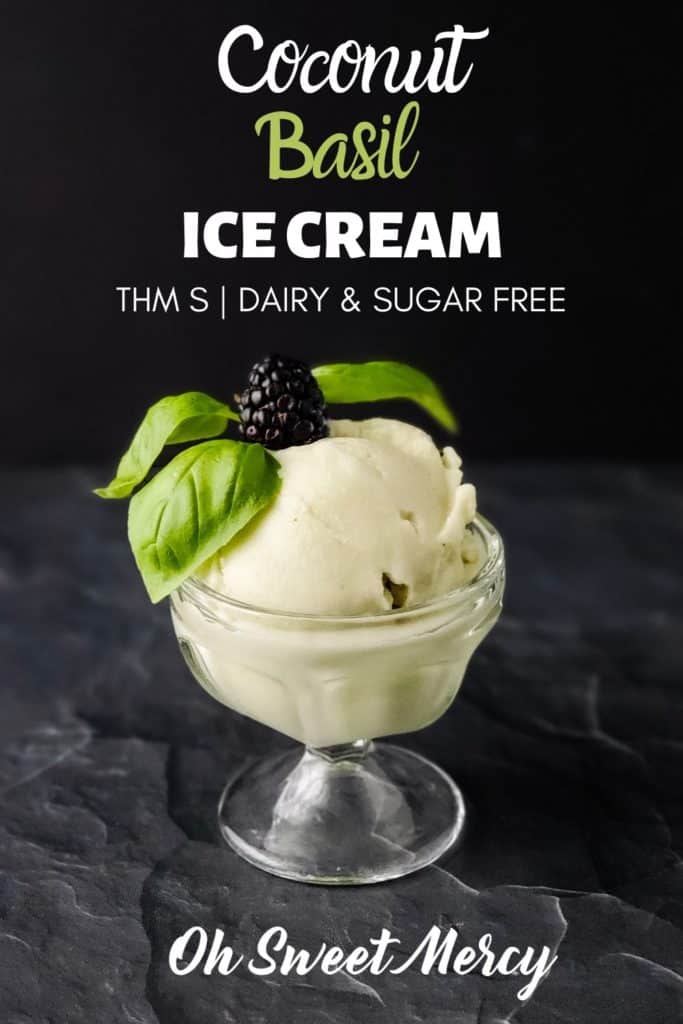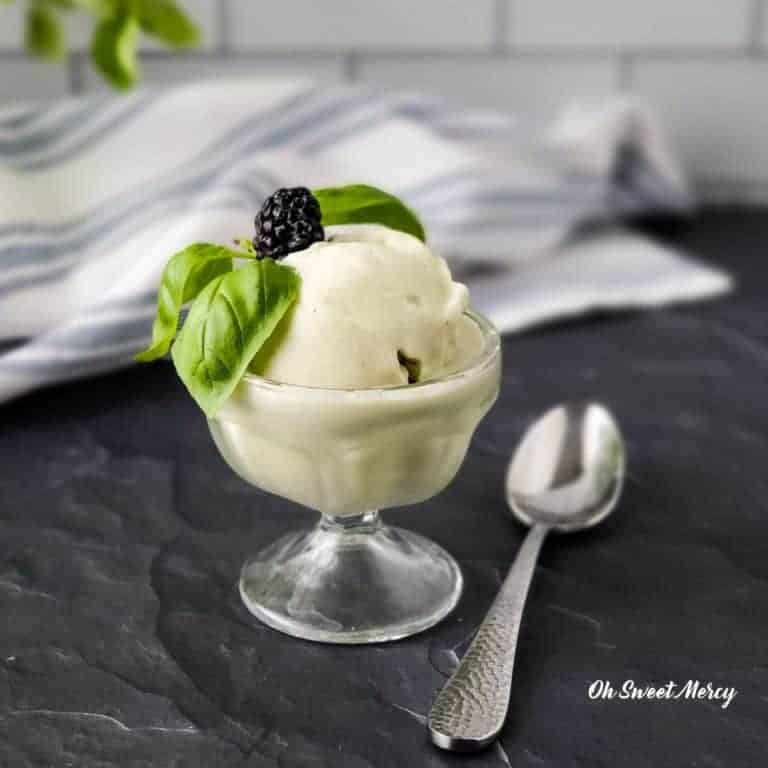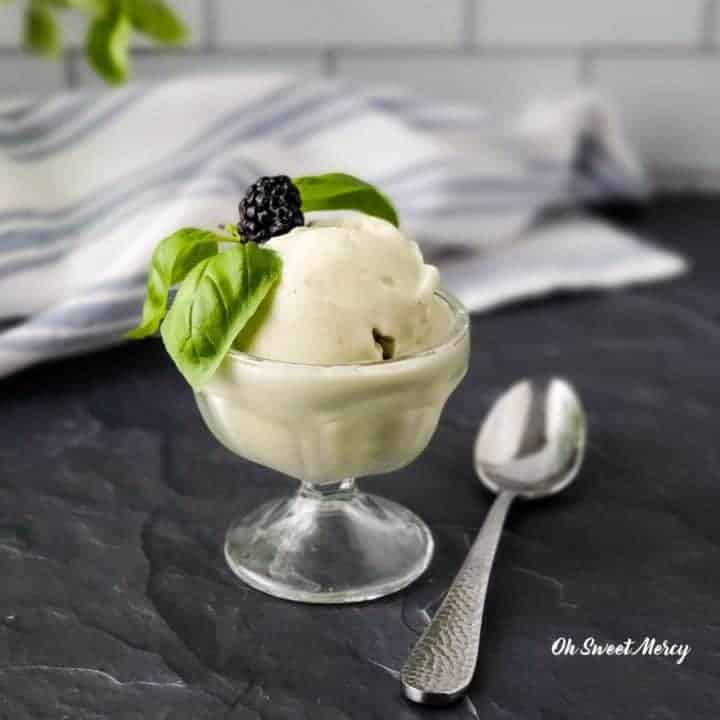 Basil Ice Cream | Low Carb, Thm S
Yield: 6 servings
Prep Time: 5 minutes
Churn Time: 20 minutes
Total Time: 25 minutes
Best made with fresh basil, this delectable ice cream will surprise your taste buds. Dairy and sugar free, but I've also included a dairy version.
Ingredients
Dairy Free Coconut Basil Ice Cream
2 cans full fat coconut milk
1/2 half cup loosely packed fresh basil leaves OR 3 tablespoons dried basil
1 teaspoon vanilla
Basil Ice Cream With Dairy
1 cup heavy cream
1 cup half and half
1 cup almond milk
1/2 cup loosely packed fresh basil leaves OR 3 tablespoons dried basil
3 tablespoons granulated stevia, or preferred sweetener to taste
1 tablespoon vegetable glycerine optional
1 teaspoon vanilla
1/4 teaspoon salt
Instructions
FOR FRESH BASIL (BEST)
Add all ingredients to a blender and blend for 30 to 45 seconds. Be careful not to over-blend or you'll end up with the coconut oil separated or butter ice cream, if you're using dairy. Which is not as good as it sounds.
Taste and adjust sweetness as needed, stirring in additional sweetener to prevent over-blending.
Churn in an ice cream maker according to the manufacturer's instructions.
Enjoy!
Store leftovers in the freezer in an airtight container. It's best freshly made, though.
FOR DRIED BASIL (MAKING DO)
Add coconut milk (or cream, half and half, and almond milk) and dried basil to a sauce pan.
Warm until steaming, then remove from pan and add remaining ingredients.
Let cool, then strain out the basil.
Add mixture to to ice cream maker and churn.
Notes
NUTRITION NOTES:
Nutrition information calculated at the bottom of the recipe card is for coconut basil ice cream only.
For dairy version:
Calories 191.7
Total fat 17.8g
Saturated fat 13.3g
Unsaturated fat 0.4g
Cholesterol 73.3g
Sodium 93.6g
Total carbs 1.5g
Fiber 0.2g
Sugars 1.3g
Protein 1.5g
Recommended Products
As an Amazon Associate and member of other affiliate programs, I earn from qualifying purchases.
Nutrition Information:
Yield: 6
Serving Size: about 1/3 cup
Amount Per Serving:
Calories: 235.5
Total Fat: 23.5g
Saturated Fat: 20.2g
Trans Fat: 0g
Unsaturated Fat: 8g
Cholesterol: 0mg
Sodium: 45.6mg
Carbohydrates: 0.7g
Fiber: 0g
Sugar: 1.7g
Protein: 1.7g
Nutrition information is approximate and based on the best knowledge available at the time of recipe publication. Your results may vary due to differences in ingredients. You can make your own calculations if this recipe does not include nutrition info by using an online calculator such as https://recipes.sparkpeople.com/recipe-calculator.asp