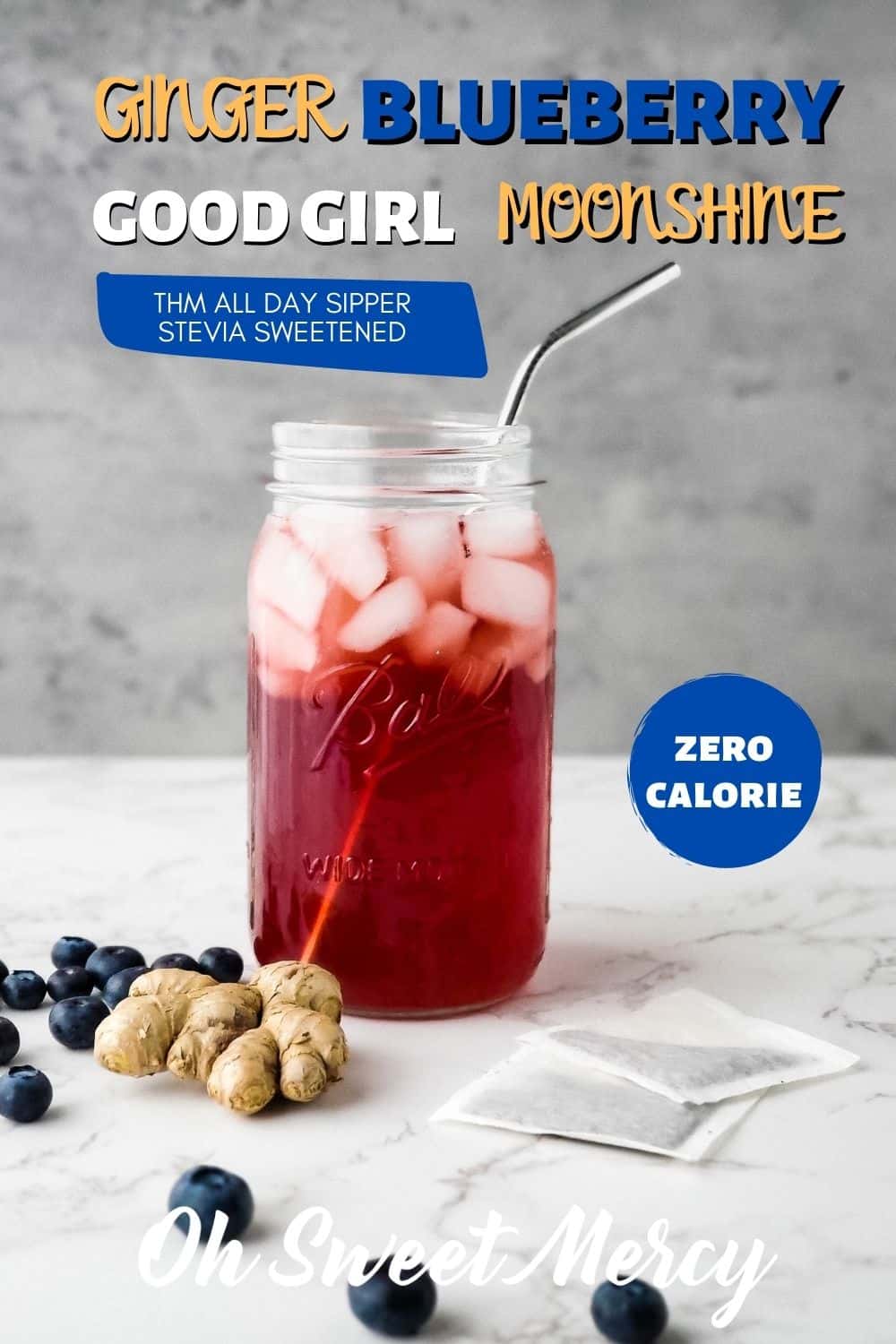 ---
Ginger and blueberry pair well together and this easy "all day sipper" won't last all day! My Ginger Blueberry Good Girl Moonshine, or GGMS, contains the fat-burning goodness of raw apple cider vinegar and fresh ginger. Sweetened with stevia, it's perfect for those following the Trim Healthy Mama Plan or others watching their sugar intake and a great substitute for sodas.
---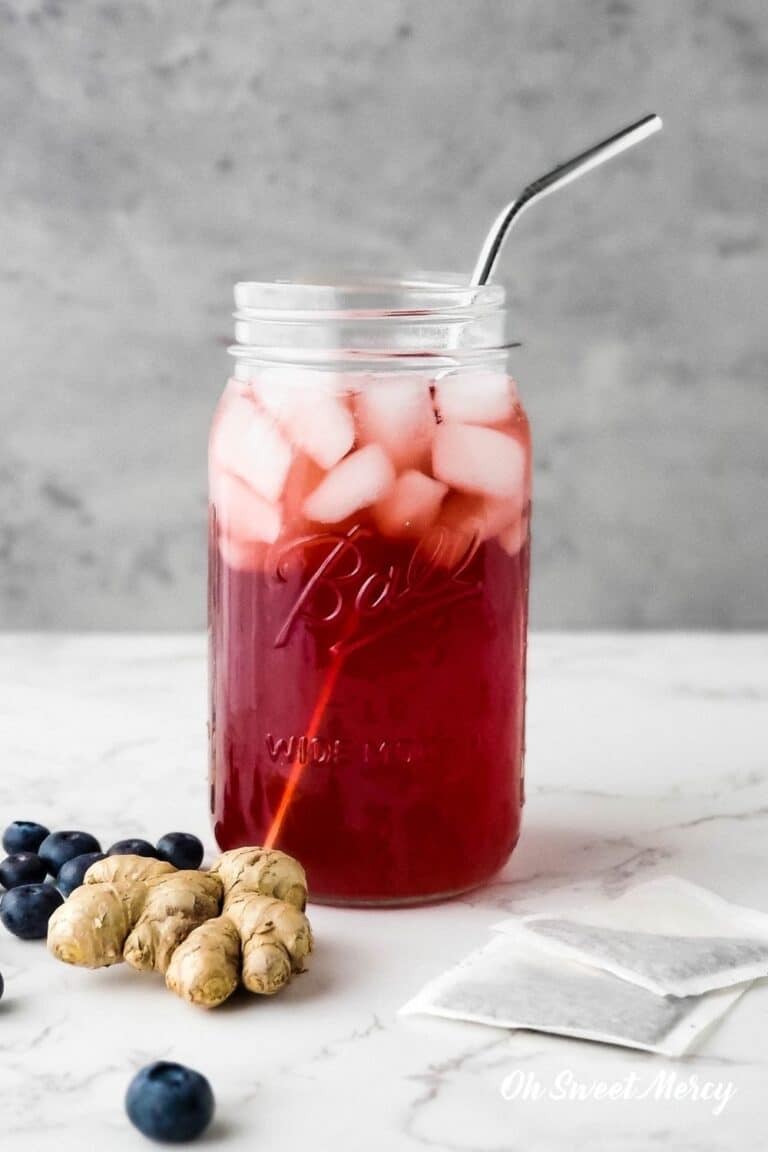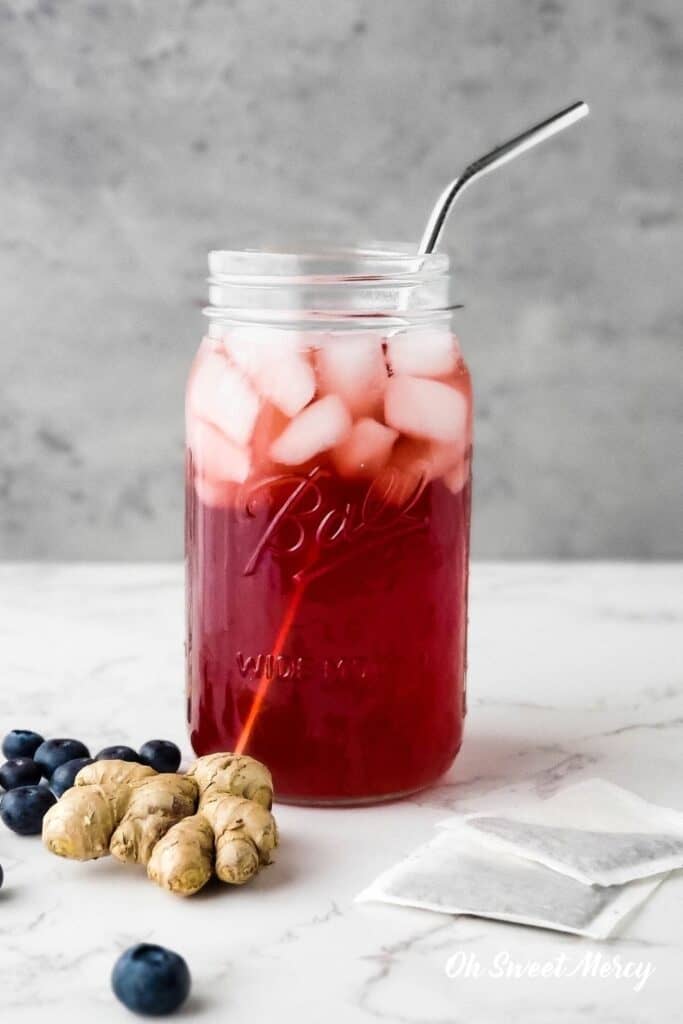 Good Girl Moonshine is a familiar term to the Trim Healthy Mama community. It contains no alcohol at all, just healthy, hydrating goodness.
You can make it simply with just raw apple cider vinegar, ginger, cinnamon, and stevia (or your favorite sweetener). It's similar to switchel, which is commonly sweetened with honey.
Many people find drinking vinegar a little weird and some have a hard time getting used to it.
Flavored teas are great for helping mask the taste of ACV! Fruity teas are particularly well suited for this.
I seem to be on a blueberry kick this month – just a few days ago I published my Coconut Blueberry Chia Pudding and have another blueberry recipe in the works. So, since I have fresh blueberries on hand to add to my photos, why not a blueberry good girl moonshine?
What Do I Need For This Recipe?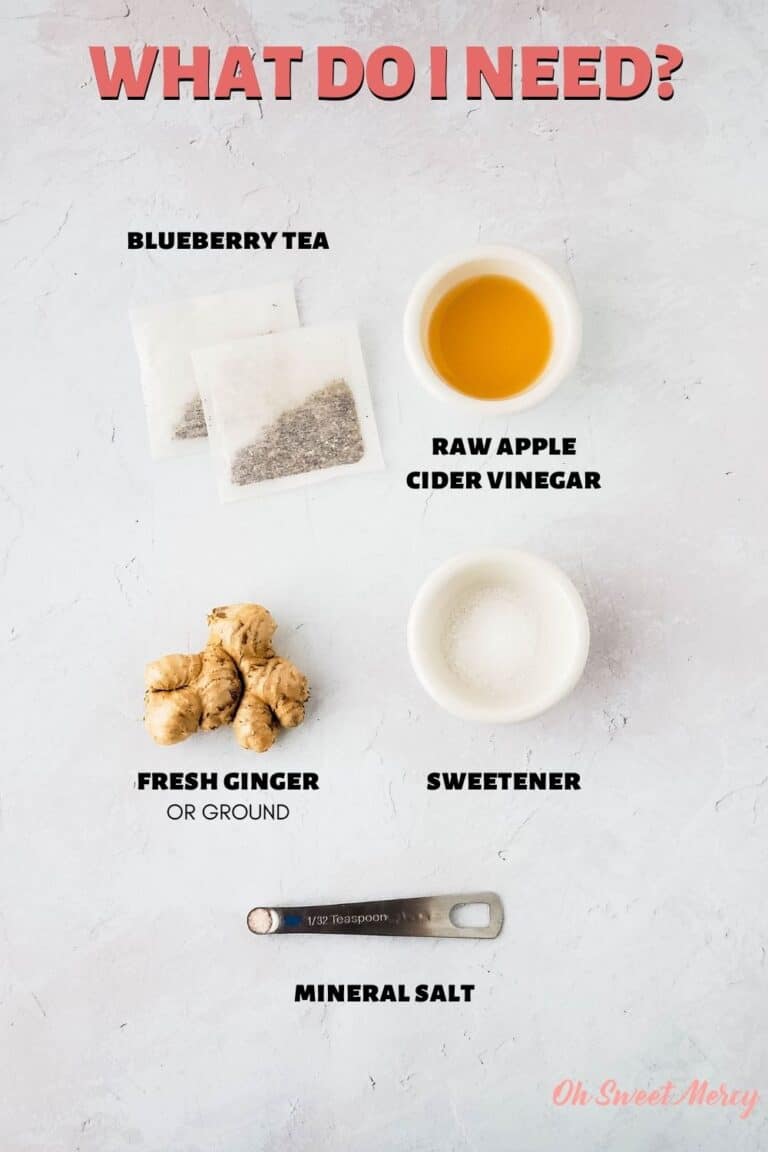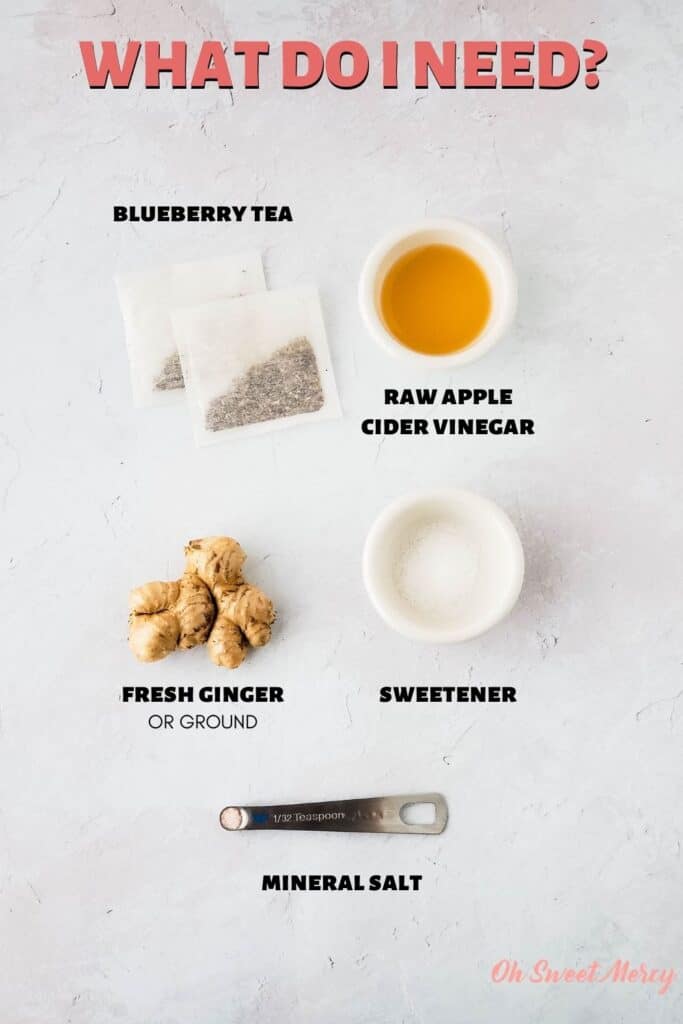 I didn't include water in the photo above, I figure it's pretty self explanatory. But here's the short ingredients list:
That's it! Make single serving or make a gallon to drink on for a day or two.
FRESH GINGER TIP: peel and cut the knob of fresh ginger into 2 or 3 slices. Then, use something heavy to gently crush them to help release the juices. I actually have a smooth rock in my kitchen I use for all kinds of things like smashing, crushing, and weighing down.
Can I Use Powdered Ginger?
Fresh ginger is best, at least in my opinion, for 3 reasons:
It tastes better.
It won't settle to the bottom of your drinking glass and choke you when you take a big swig through a straw.
Fresh ginger has more gingerols, a phytonutrient that helps reduce inflammation.
However, if you don't have or can't get fresh ginger and want to use dried, go right ahead. Use up to 1 teaspoon of ground ginger.
Can I Use Ginger Paste?
If you make your own ginger paste, go right ahead. However, be aware that store bought ginger pastes can have oil added to it. The ginger that I buy at Aldi has added oil and one teaspoon has 2 grams of fat.
Since we're making an all day sipper we don't want to add extra fat to it. Earth Milk and the Singing Canary (both from the THM cookbook) do have 1 teaspoon of MCT oil however MCT oil is a faster burning fat than regular oils.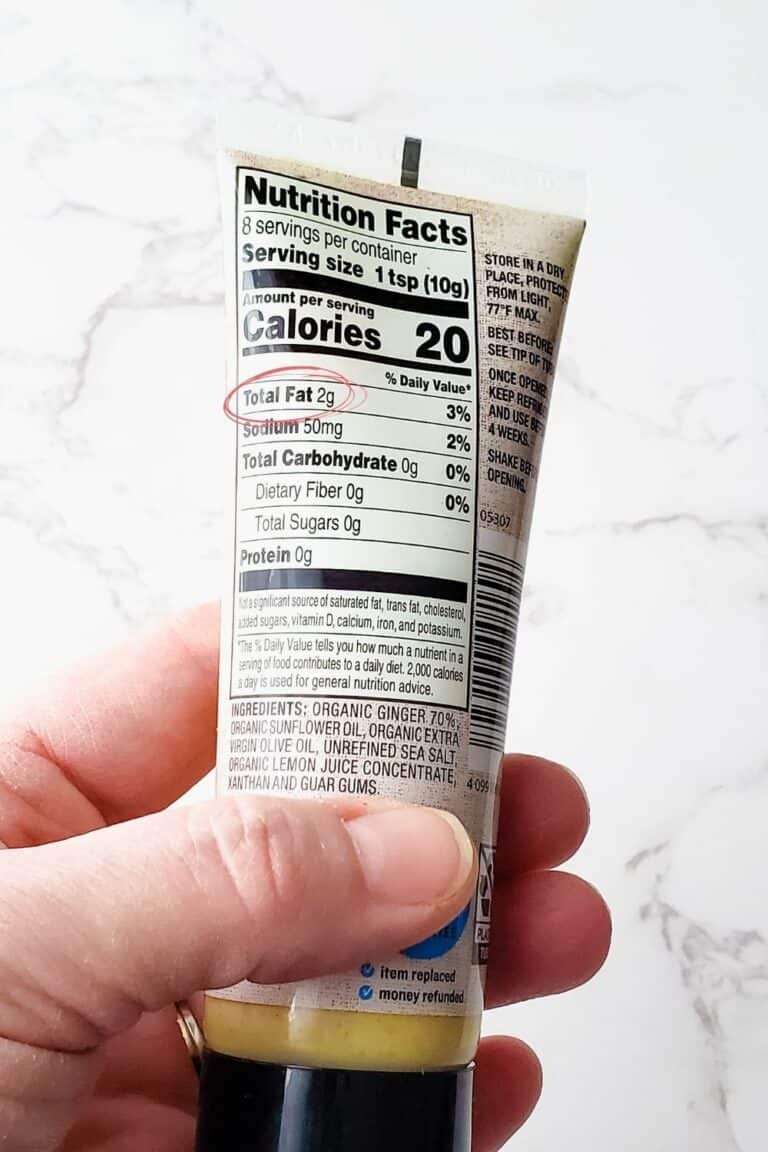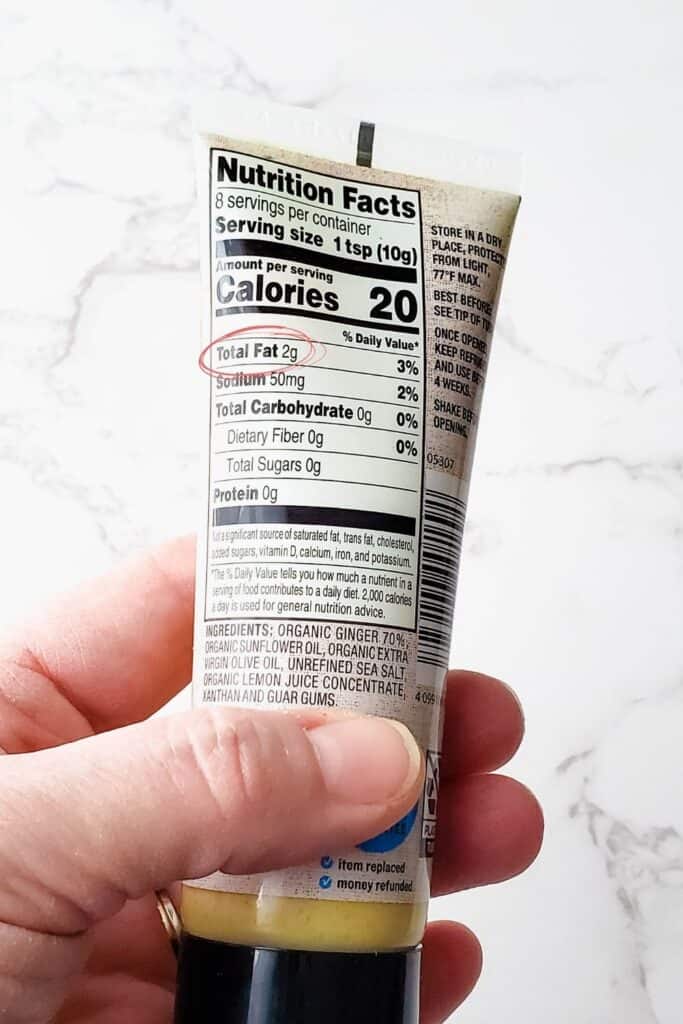 Can I Use Ginger Juice?
Absolutely! You can buy ginger juice or make it yourself.
Joyful Jane has a great tutorial on making ginger juice from fresh ginger. She mentions that she uses about 1/8 of a cup (2 tablespoons) per quart in her GGMS.
Can I Use Grated Ginger?
Again, you CAN but I don't personally recommend it. If you're not bothered by little chunks of ginger in your drink then go ahead.
Otherwise, you might find it unpleasant to suck up little ginger bits as you drink your Ginger Blueberry Good Girl Moonshine!
Is Apple Cider Vinegar Harmful To Your Teeth?
I personally have not had any problems with ACV harming my teeth. Some say that it does. Dentists usually advise against it.
While I've always had good teeth, I know that's not the case for everyone. If you're concerned about ACV causing dental problems, here are a few solutions to consider:
Don't consume drinks with ACV. This is the simplest solution, but then you're not getting the benefits of raw ACV.
Limit your consumption of beverages with ACV.
Use a straw to drink your GGMS. Stainless steel or silicone are best.
Rinse your mouth or brush your teeth immediately after you're done.
As with all things, check with trusted sources of information and make your own decision about what is right for you.
How To Include This Ginger Blueberry Good Girl Moonshine In Your THM Meal Plan.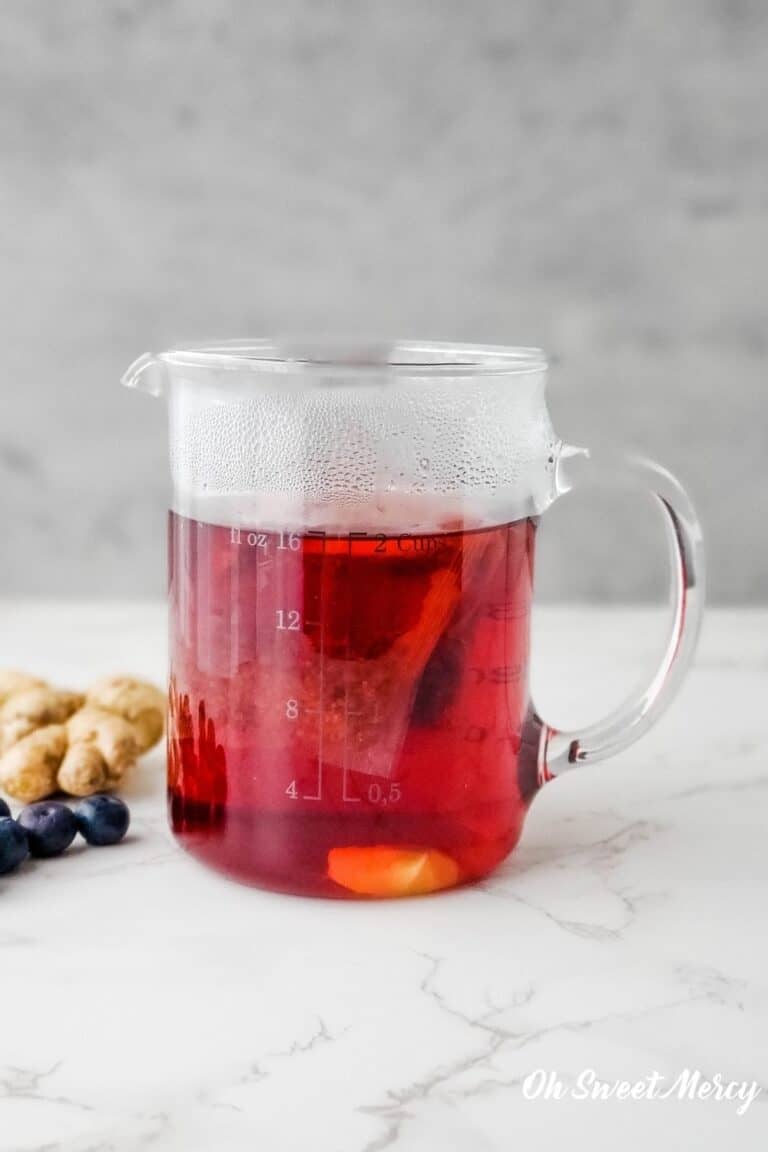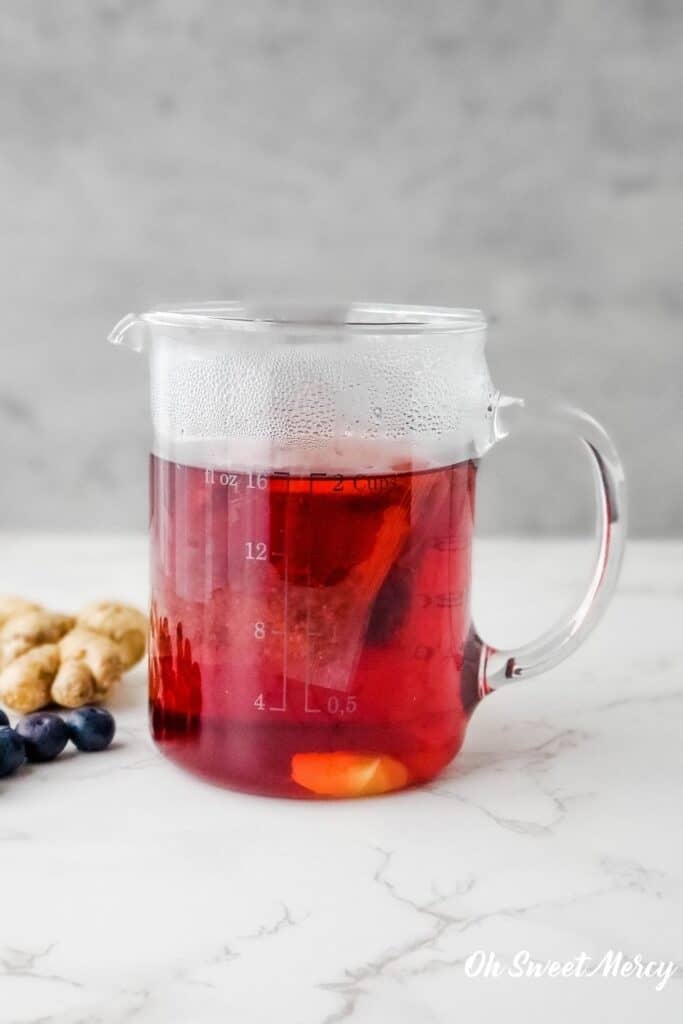 This drink is considered an "all day sipper." It has no significant fuel source, such as fats or carbs.
This means you can sip on these drinks as often as you like. Have them with a meal or between meals.
Sippers, especially ones like this that contain ACV, are great for combating the "snackies" between meals.
Remember, many times we think we're hungry when we're actually just thirsty, or even tired or bored.
Keeping your favorite sippers on hand in the fridge so you can grab them when you need it is super helpful. This is especially true if you're trying to quit sodas.
Many Trim Healthy Mamas have reported that drinking good girl moonshine helped them kick the soda habit!
My Ginger Blueberry Good Girl Moonshine is delicious all year long, too. Hope you give it a try! Let me know what you think, too. I love to hear from you!
More Sippers To Try.
A few of these are older posts, so please excuse the photography (and anything else that doesn't look like my newer posts). I'll be updating them as soon as possible! They're still tasty, of course.
PIN IT!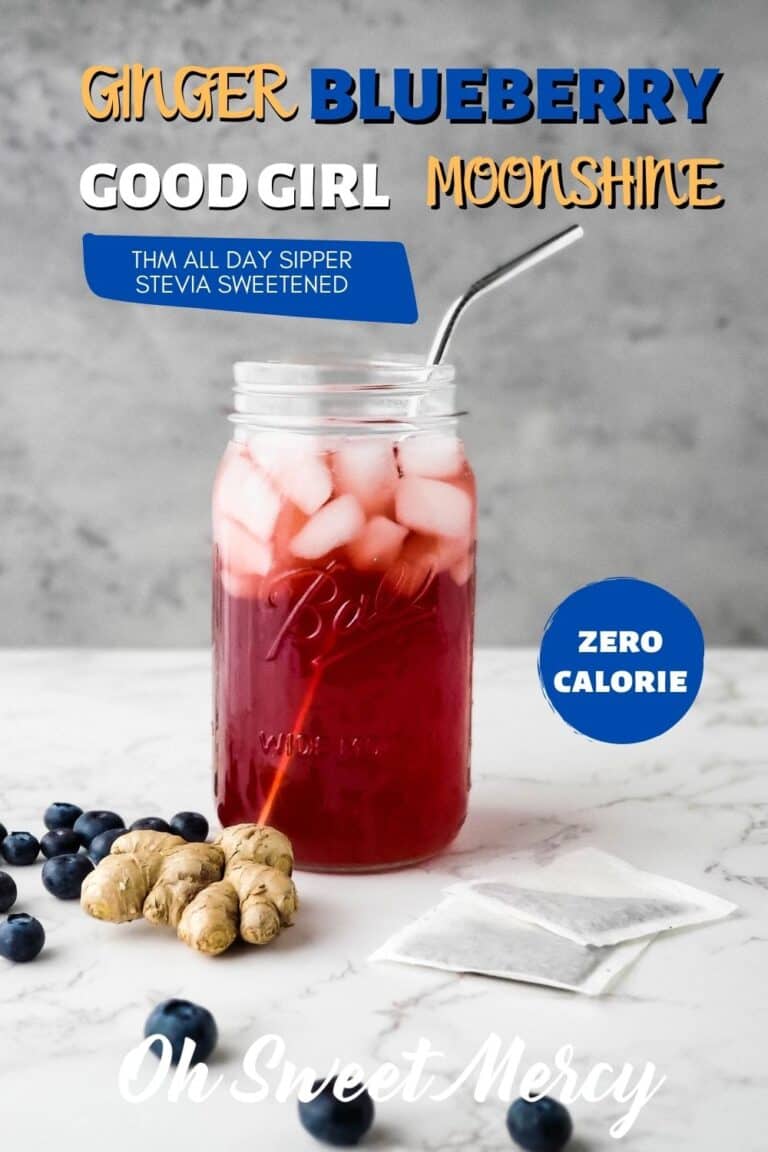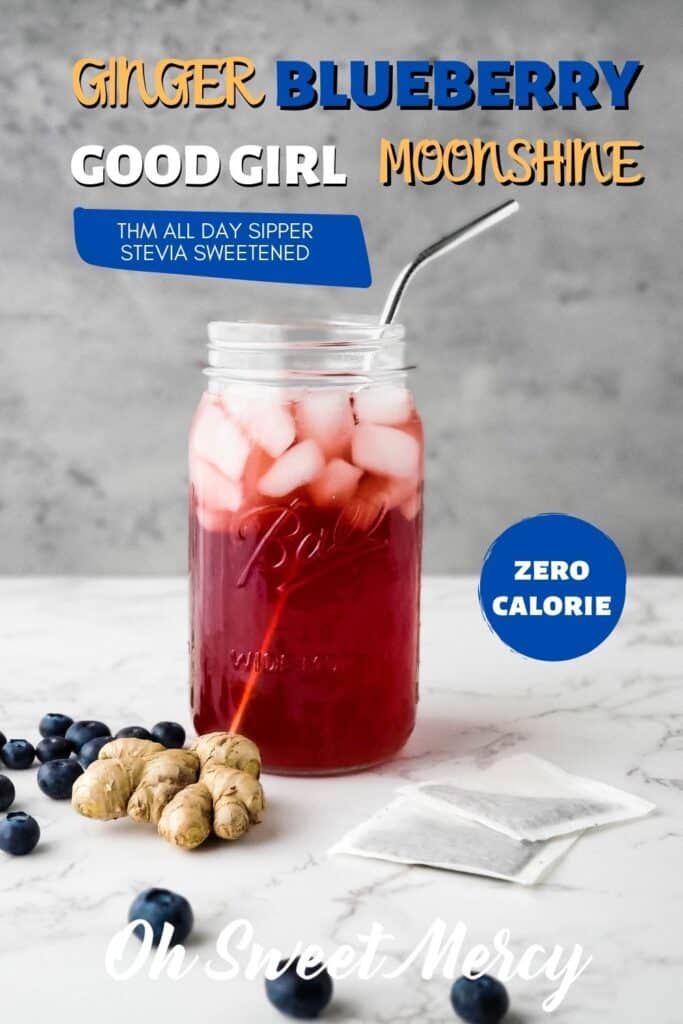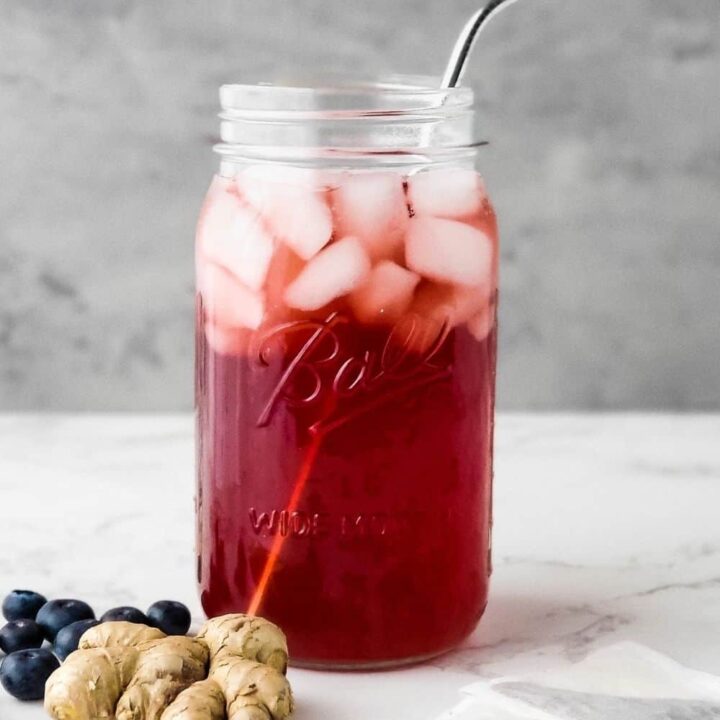 Ginger Blueberry Good Girl Moonshine | THM Sipper
Yield: 1 serving
Prep Time: 10 minutes
Total Time: 10 minutes
Warming ginger and sweet-tart blueberry tea make this apple cider vinegar based drink absolutely delicious! Stevia sweetened so it's sugar free. Perfect for Trim Healthy Mamas or anyone wanting the benefits of raw ACV.
Ingredients
2 cups boiling water
1" knob or so of fresh ginger (or 1 teaspoon ground)
Ice
Instructions
Peel ginger and slice into 2 or 3 pieces, then crush gently.
Brew tea and ginger in boiling water until tea is lukewarm.
Remove tea bags.
Add ACV, sweetener, and salt to brewed tea and stir or whisk until dissolved.
Add ice to a mason jar (I usually fill 3/4 of the way) and pour tea mixture and ginger chunks over the ice.
Give it a stir and enjoy, add more sweetener if desired.
Recommended Products
As an Amazon Associate and member of other affiliate programs, I earn from qualifying purchases.
Nutrition Information:
Yield: 1 serving
Serving Size: 1
Amount Per Serving:
Calories: 0
Total Fat: 0g
Saturated Fat: 0g
Trans Fat: 0g
Unsaturated Fat: 0g
Cholesterol: 0mg
Sodium: 17.8mg
Carbohydrates: 0g
Fiber: 0g
Sugar: 0g
Protein: 0g
Nutrition information is approximate and based on the best knowledge available at the time of recipe publication. Your results may vary due to differences in ingredients. You can make your own calculations if this recipe does not include nutrition info by using an online calculator such as https://recipes.sparkpeople.com/recipe-calculator.asp