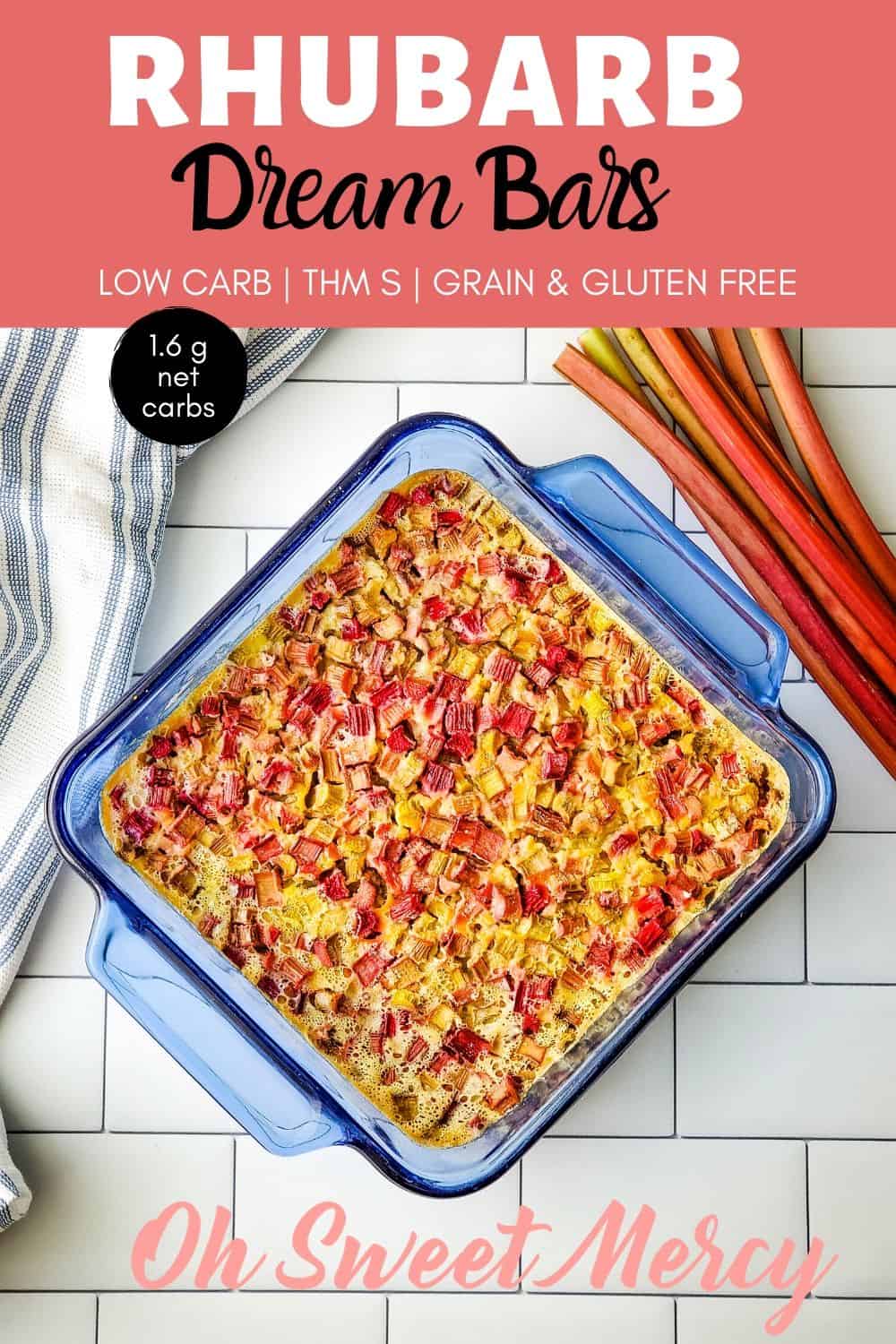 ---
If you love rhubarb, but wisely watch your carb and sugar intake, then my Low Carb Rhubarb Dream Bars are just what you need. A buttery almond flour crust topped with rhubarb-studded custard balances sweet and the lovely tartness of rhubarb perfectly.
---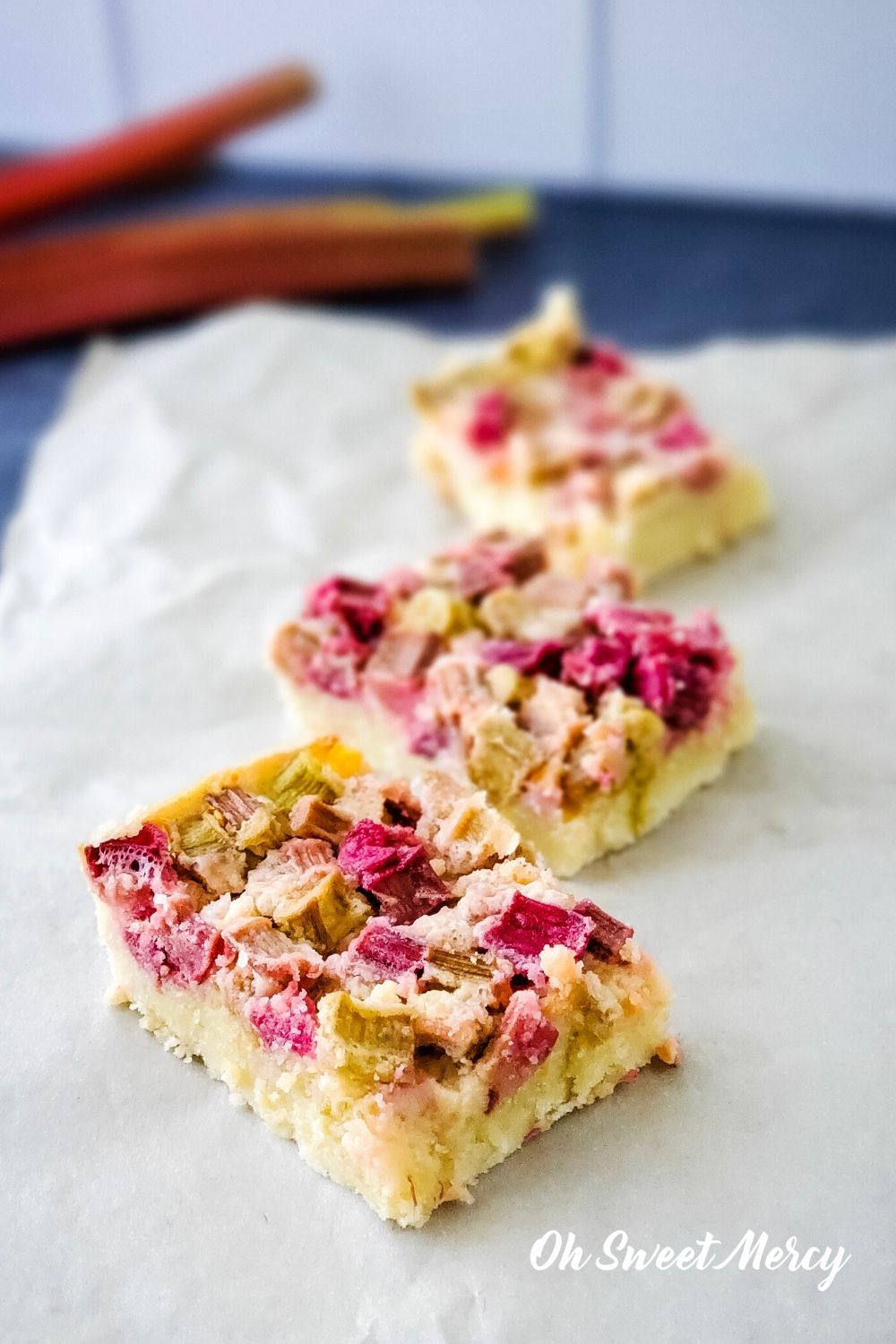 Rhubarb is one of those things you either love or hate. I grew up loving it, while my dad hates it.
I have very fond memories of mom cooking rhubarb sauce. My grandma also made many delicious rhubarb treats. I've just always loved it!
But, I never had an Amish rhubarb dream bar until attending a family get together with my husband's Amish family.
One bite and I was in heaven. They are so dreamy!
The recipe below is an adaptation of the recipe in this church cookbook I've had for ages. If you're familiar with rural church cookbooks, you know there are a LOT of delicious-tasting recipes in them but not many that are THM friendly.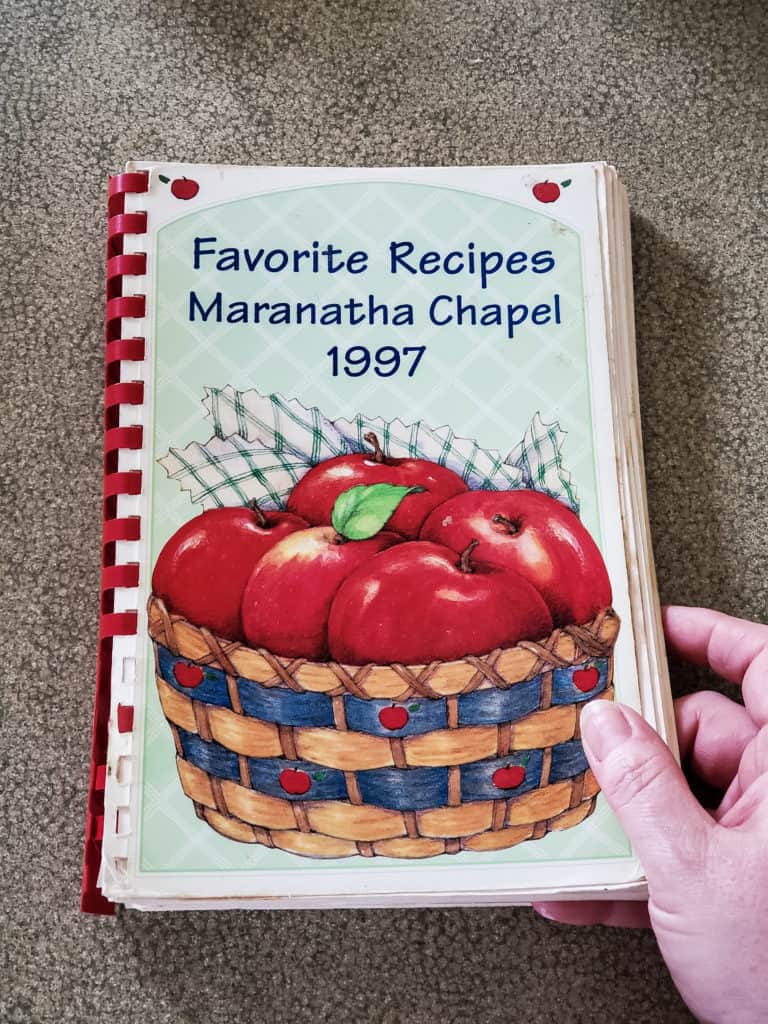 Is Rhubarb Good For You?
While often used in sweet dishes, like a fruit, it's technically a vegetable. Only the stalks are edible, the leaves contain high amounts of oxalic acid and are not edible.
The stalks, however, are very good for you! They're high in antioxidants, fiber, vitamins like K, and C, and minerals like manganese and potassium.
Rhubarb is anti-inflammatory, too.
In addition, rhubarb can help with constipation. Eating too much can cause loose bowels, though! That rhubarb sauce my mom made? My brother and I would eat so much of it we'd experience that hours later.
It's actually pretty easy to grow, too! Learn how to grow rhubarb here.
How To Make Low Carb Rhubarb Dream Bars.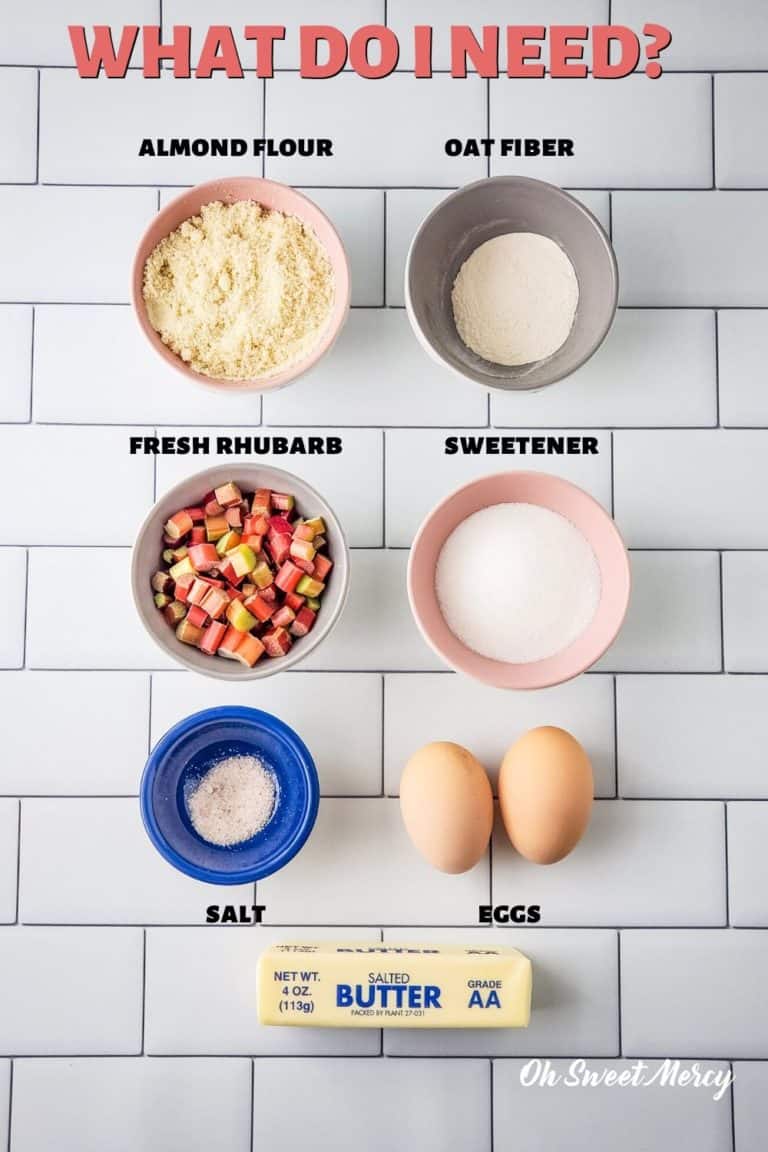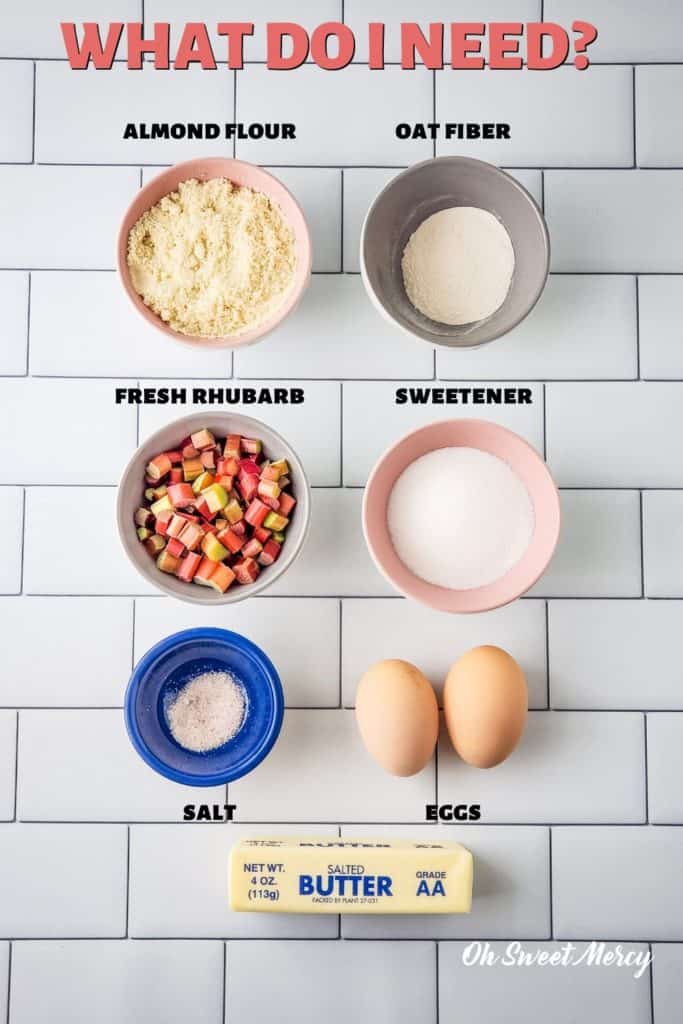 It can take up to an hour to bake this delicious dessert, but the wait is well worth it! Prep is quick and easy, though.
First, prepare and bake the crust by mixing the dry crust ingredients together. Then, cut in cold butter until it's crumbly.
Bake it in a preheated 350 degree oven for 15 minutes.
While the crust is baking, mix up the filling.
Whisk together the filling ingredients (except for the rhubarb) then fold in the rhubarb.
NOTE: I use THM Oat Fiber in both the crust and the filling. If you don't have oat fiber (this is NOT ground up oats), you can omit it from the crust. In the filling, you can try leaving it out or use a bit of almond flour to replace it. This will likely change the texture a bit but not affect the flavor.
Pour the filling over the hot crust and pop it back into the oven for at least 45 minutes, or until the custard filling is set in the center.
Now, the hard part – let the rhubarb dream bars cool before cutting and serving.
Then, enjoy the sweet, tart, custardy goodness of the THM-ified Amish rhubarb dream bars!
I don't have nearly enough rhubarb recipes on the blog, but I'm working on that! Check out my Creamy Coconut Custard with Tangy Rhubarb Sauce, though! So good.
How To Fit My Low Carb Rhubarb Dream Bars Into Your THM Meal Plan.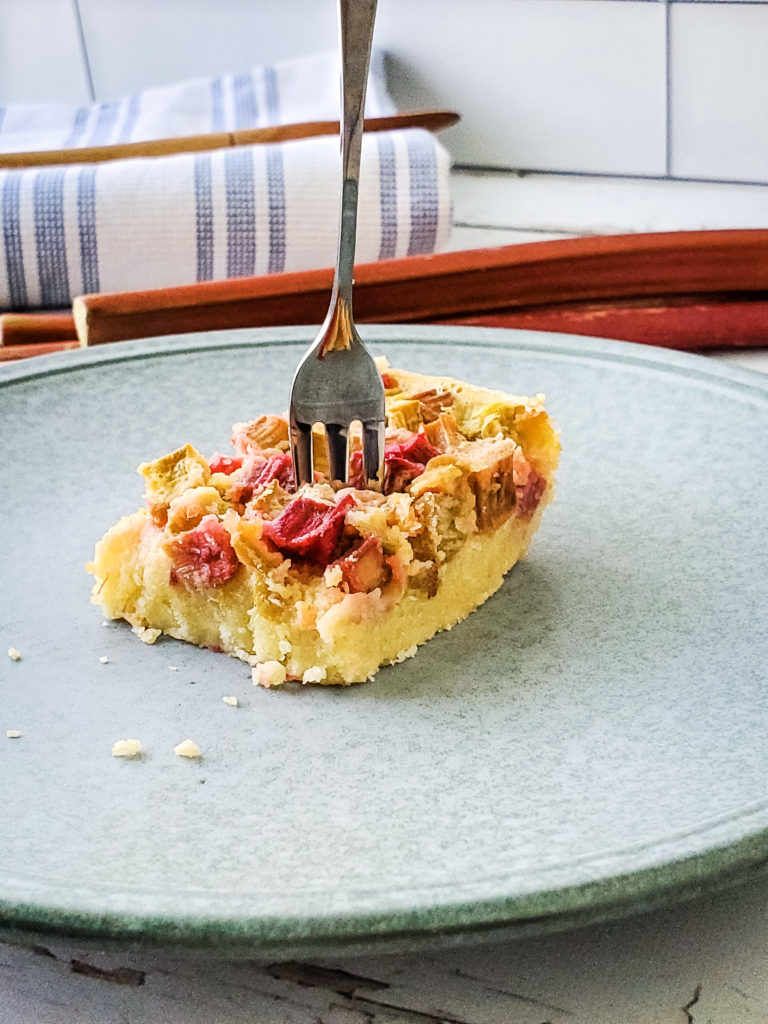 This seasonal treat is one to indulge in when rhubarb season starts. Typically, rhubarb is ready for harvesting in April.
I've not made it with frozen rhubarb and wonder if frozen would end up being too watery.
I'll have to put some rhubarb in the freezer and give it a try. Fresh is always best though.
Since we're using almond flour, butter, and whole eggs in this dessert, it's a THM S.
You'll likely be tempted to just eat it all. But moderation is a good thing! If you think your self control is weak, make sugar free rhubarb dream bars to take to a family gathering or potluck.
You'll have an on-plan dessert option and probably no leftovers to tempt you later.
Ideally, have a light S or even a FP (Fuel Pull) meal if you want this for dessert more often. But, it's certainly fine to have a piece after an S supper.
Just be mindful of balancing your days the THM way with FP and E meals properly spaced.
Do you like rhubarb? Have you ever had Amish rhubarb dream bars?
Pin It!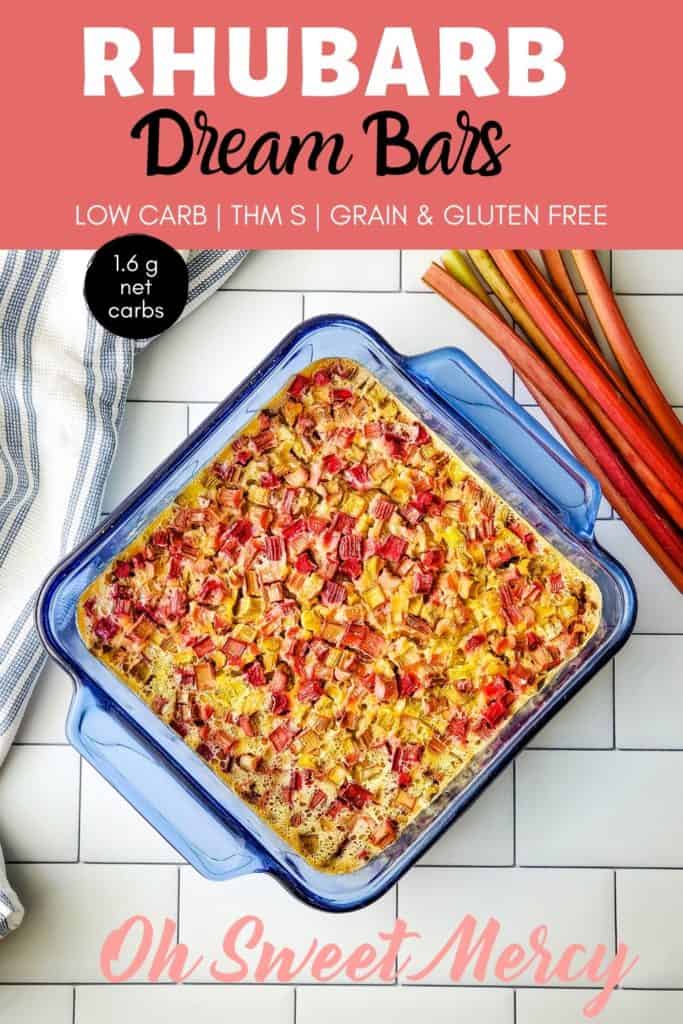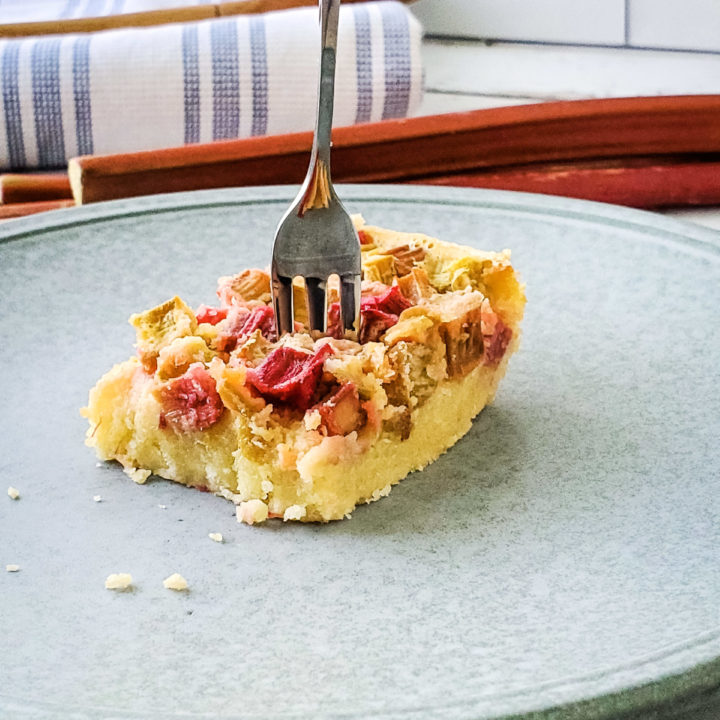 Low Carb Rhubarb Dream Bars | THM S, Gluten Free
Yield: 12 servings
Prep Time: 15 minutes
Cook Time: 55 minutes
Total Time: 1 hour 10 minutes
Sweet, tart, custardy rhubarb filling atop an almond flour crust is a dreamy combination. I've THM-ified our family's favorite Amish rhubarb dream bars to make them low carb and THM S friendly.
Ingredients
Almond Flour Crust
Rhubarb Custard Filling
2 eggs
1/4 teaspoon high mineral salt
1 tablespoon THM Oat Fiber
2 cups diced fresh rhubarb
Instructions
MAKE THE CRUST
Preheat oven to 350 degrees.
Mix together the almond flour, sweetener, and oat fiber until well mixed.
Cut cold butter into chuncks and use a pastry blender or fork to cut the butter into the almond flour mixture until it looks crumbly.
Press crust mixture into an 8"x8" baking dish.
Bake for 15 minutes.
MAKE THE FILLING
While the crust is baking, whisk together the eggs, sweetener, salt, and oat fiber.
Fold in the diced rhubarb.
When crust is done baking, remove from oven and pour filling mixture evenly over baked crust.
Return to oven and bake for 45 to 60 minutes, or until custard is set in the center.
Cool completely before cutting and serving.
Store covered in the refrigerator.
Notes
SWEETENER NOTES
Mercy Sweet is about twice as sweet as sugar. The original recipe calls for 1 cup of sugar in the filling, so if using another sweetener use an appropriate amount equivalent to 1 cup of sugar.
OAT FIBER NOTES
If you don't have oat fiber (this is NOT ground up oats), you can omit it from the crust. In the filling, you can try leaving it out or use a bit of almond flour to replace it. This will likely change the texture a bit but not affect the flavor.
BIGGER BATCH
For a 9"x13" baking dish, double the recipe.
Recommended Products
As an Amazon Associate and member of other affiliate programs, I earn from qualifying purchases.
Nutrition Information:
Yield: 12
Serving Size: 1 bar
Amount Per Serving:
Calories: 103.8
Total Fat: 9.3g
Saturated Fat: 3g
Trans Fat: 0g
Unsaturated Fat: 1.6g
Cholesterol: 41.3mg
Sodium: 45.9mg
Carbohydrates: 4.6g
Net Carbohydrates: 1.6g
Fiber: 3g
Sugar: 0.6g
Sugar Alcohols: 8g
Protein: 3.3g
Nutrition information is approximate and based on the best knowledge available at the time of recipe publication. Your results may vary due to differences in ingredients. You can make your own calculations if this recipe does not include nutrition info by using an online calculator such as https://recipes.sparkpeople.com/recipe-calculator.asp