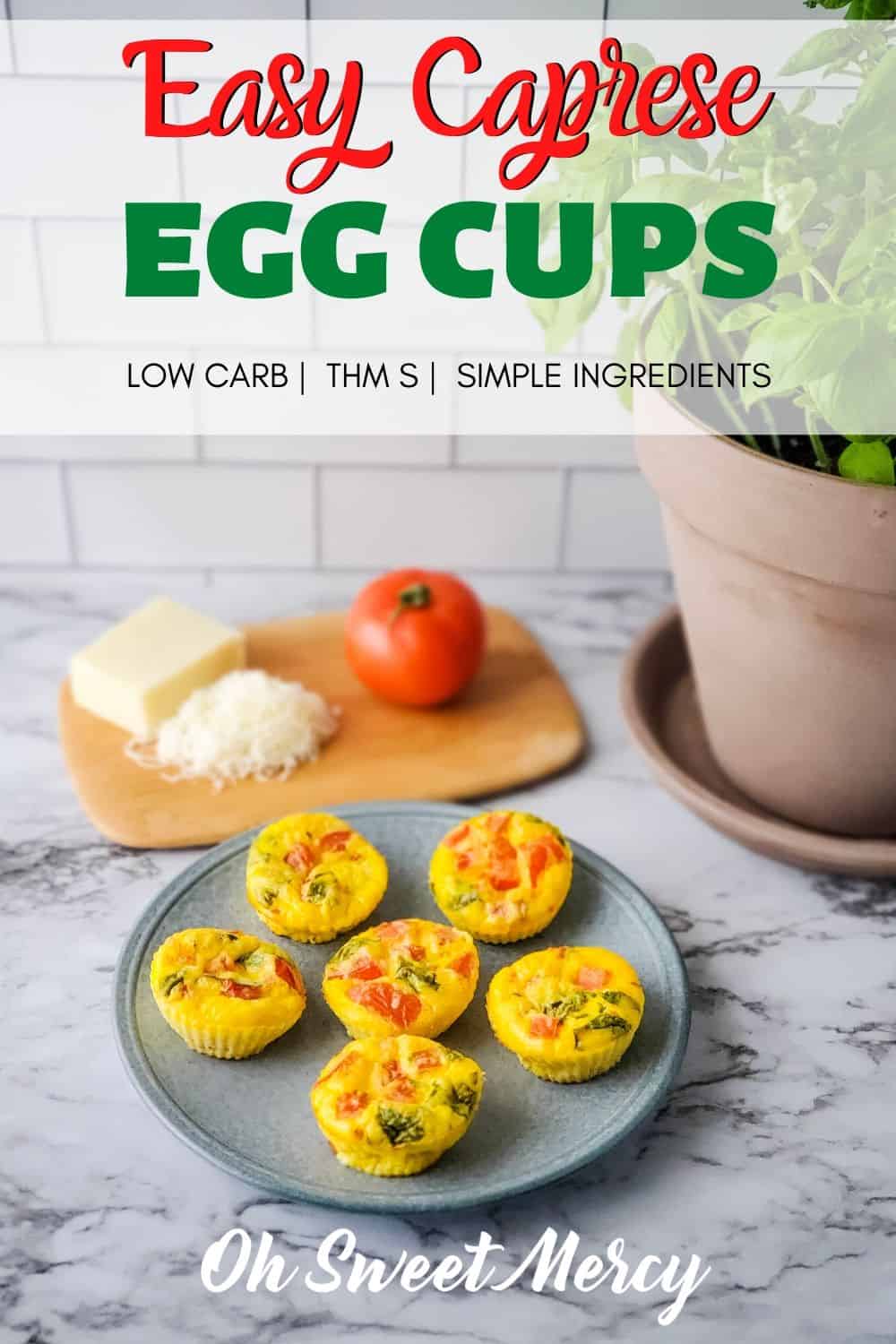 ---
Simple, fresh in flavor, and easy to make these caprese egg cups are perfect for a low carb breakfast or snack. Or, any meal of the day, really! Be sure to use fresh basil if you can, dried just doesn't quite cut it for caprese flavor. Trim Healthy Mamas, these are great for make-ahead breakfasts and snacks.
---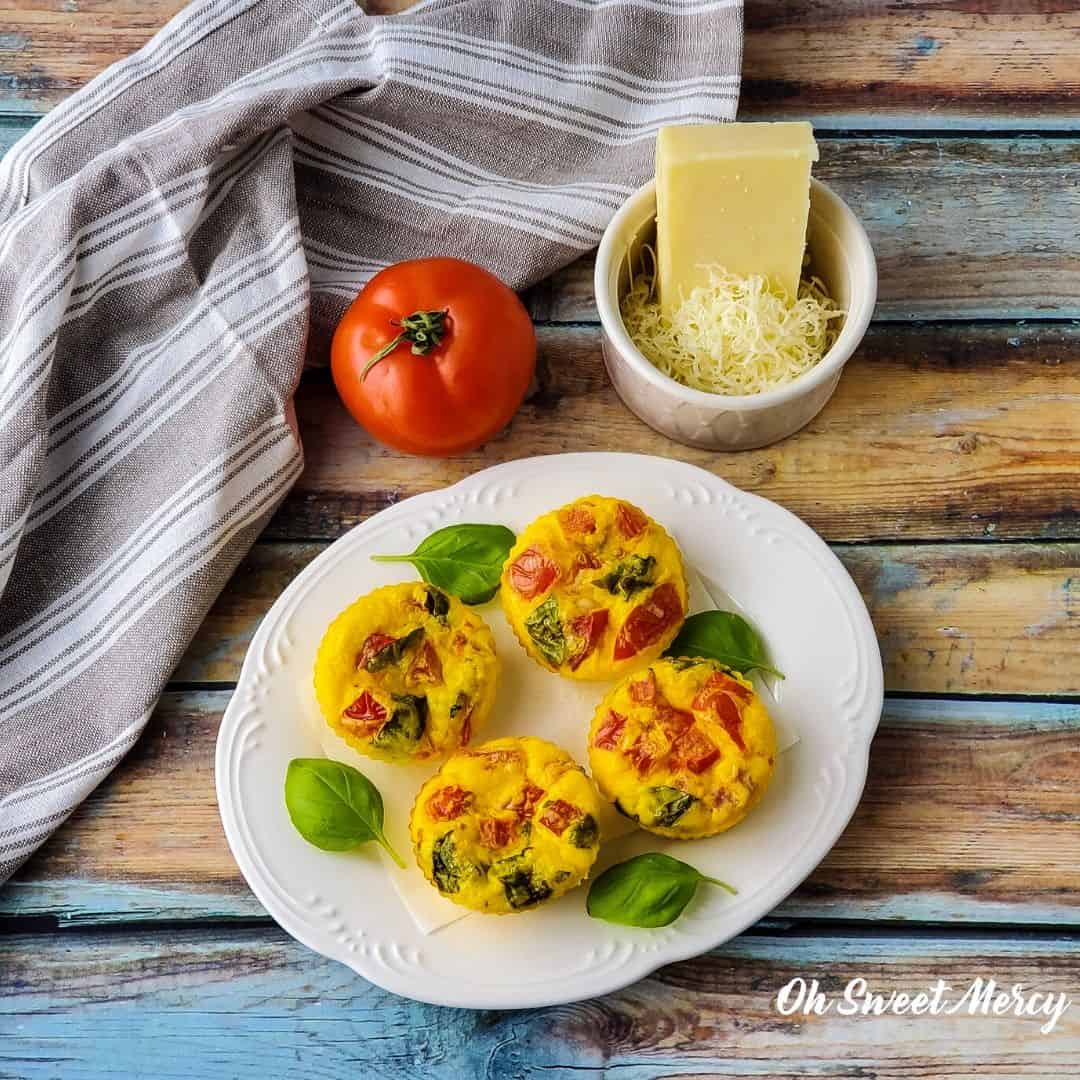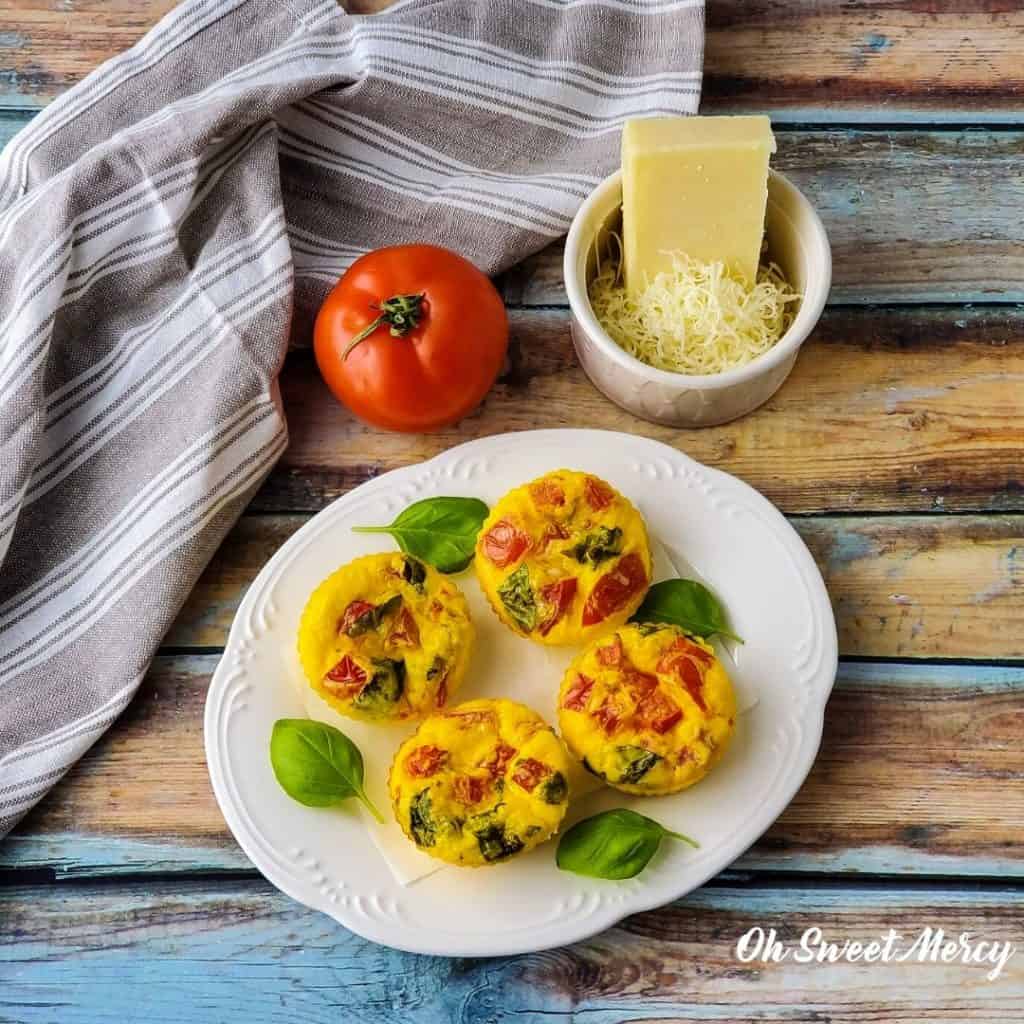 There is just nothing quite like the combination of fresh basil, mozzarella, and tomato. It's a match made in heaven! And now you can have it in an easy to make low carb egg cup recipe.
Just like with a fresh caprese salad, I've kept the flavors simple. Eggs, tomato, basil, and cheese. If you'd like more flavors, feel free to add some garlic, pepper, or whatever suits your fancy.
It was hard to not add garlic to this, I'll be honest. I put garlic in all the things! But, caprese is such a simple dish and I wanted to translate that simple, fresh flavor into a low carb egg muffin recipe.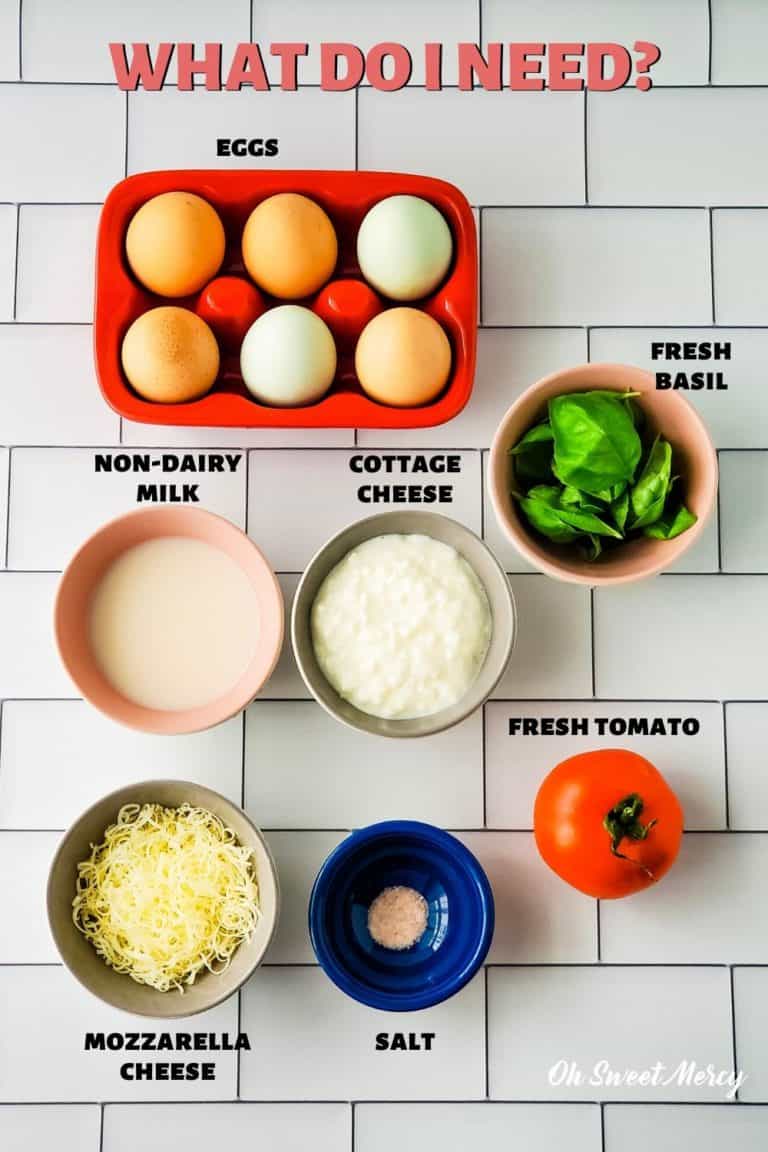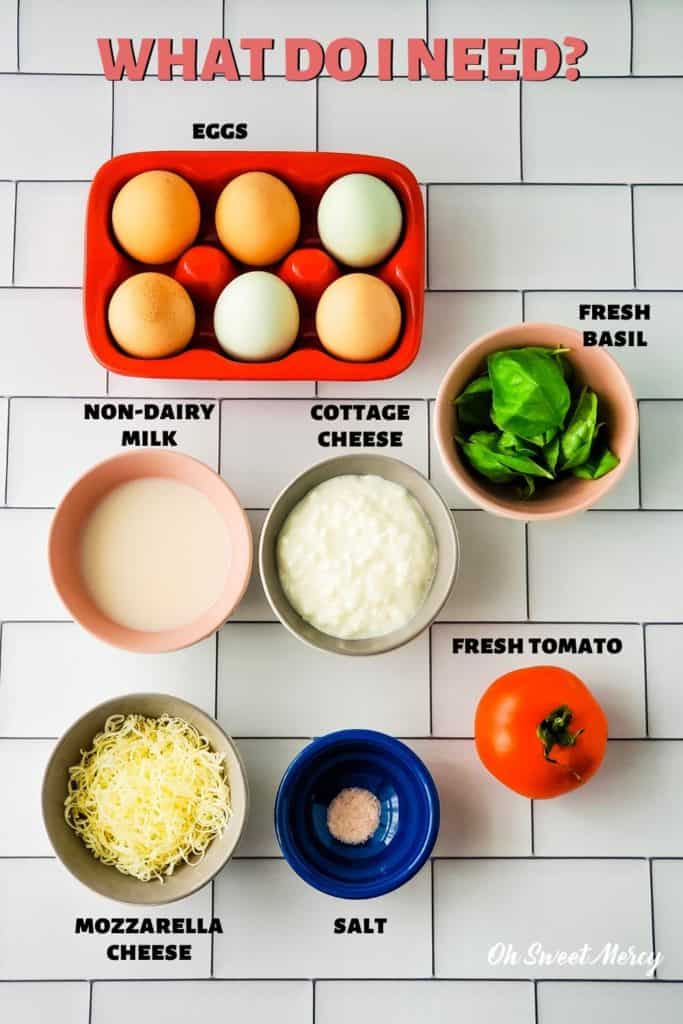 Are Egg Cups And Egg Muffins The Same Thing?
From what I can tell, yes they are. Both typically have some combination of meats, cheeses, and/or veggies, along with eggs, and baked in a muffin pan.
So, what you call them depends on your preference, really.
Either way, be sure to make whatever you're cooking them in super non-stick! Eggs are notorious for sticking and not fun to clean off when they do.
How To Keep Egg Muffins Or Egg Cups From Sticking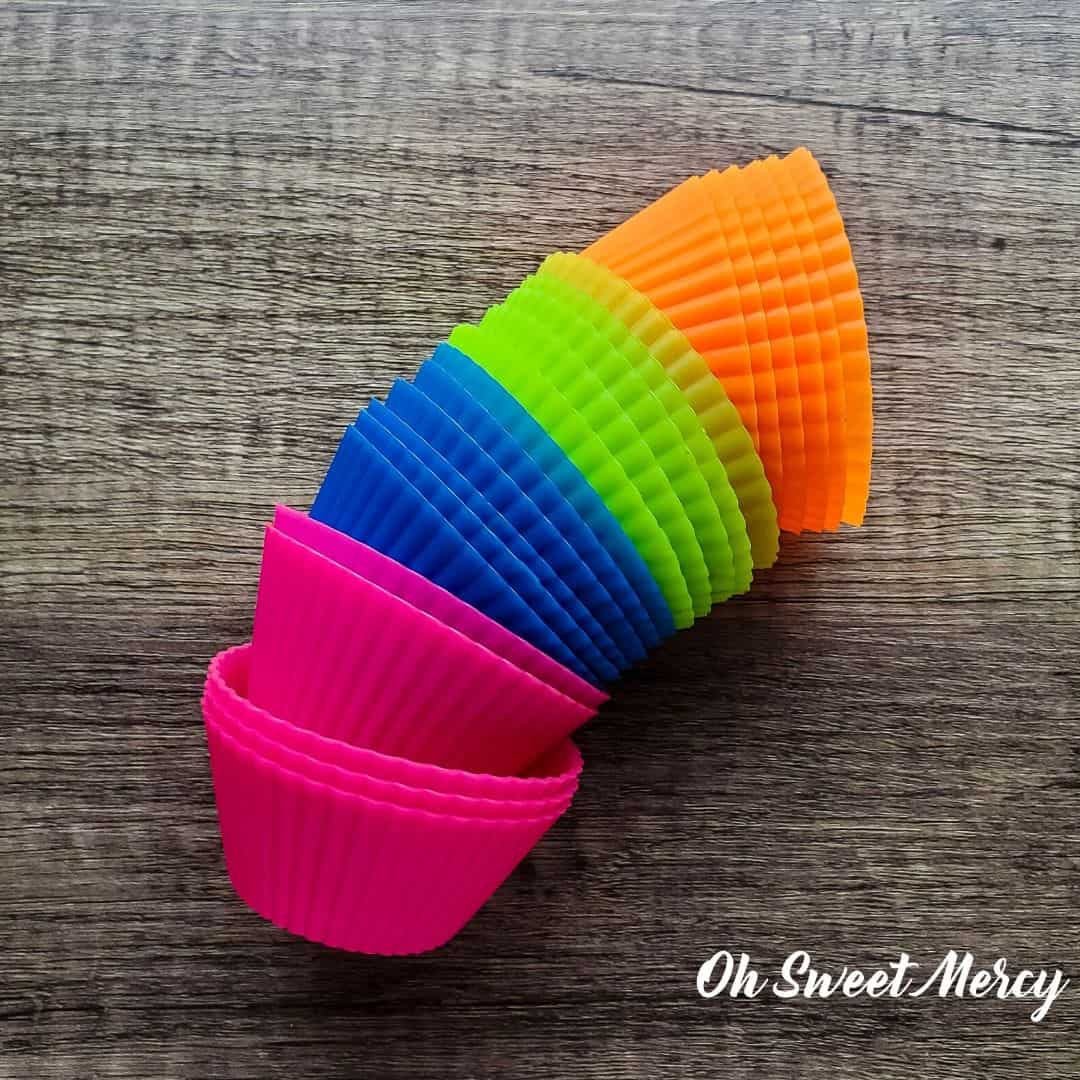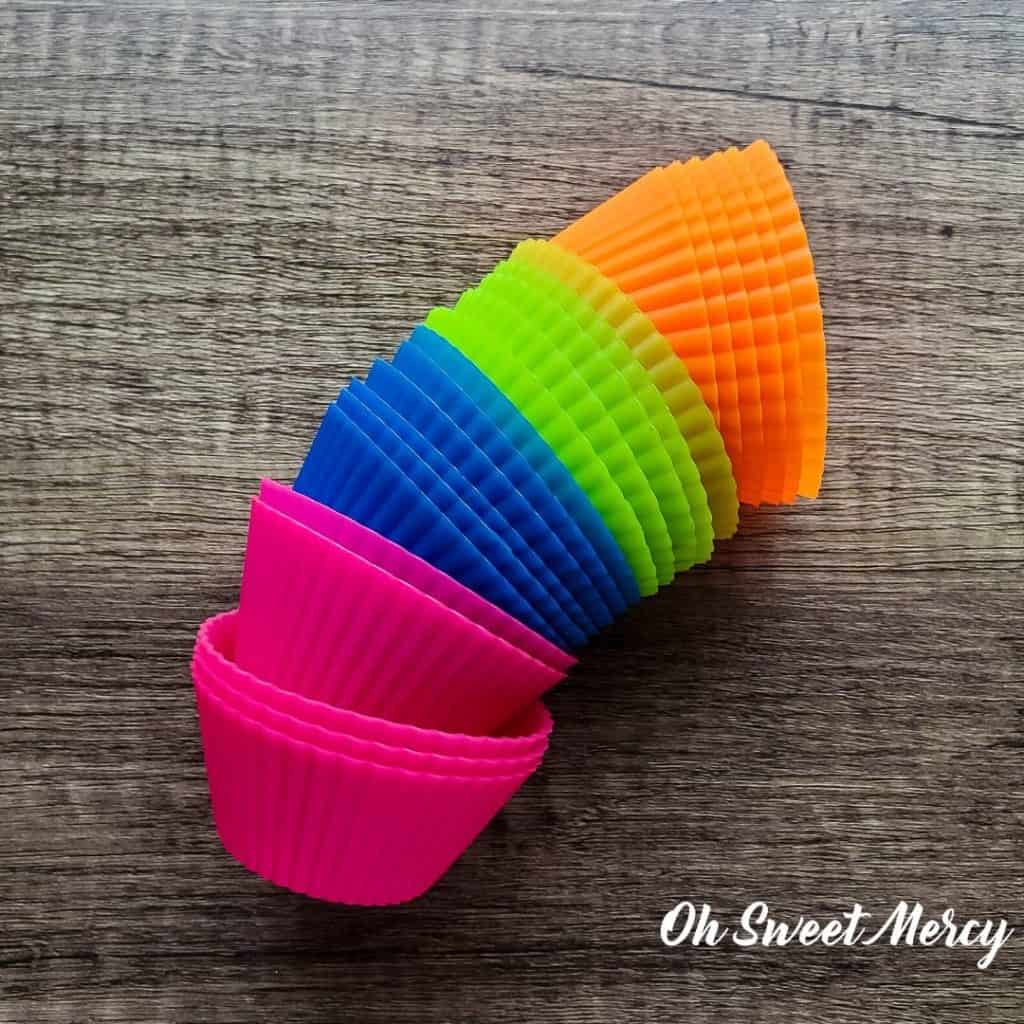 There are a few ways to go about this. My favorite way is using silicone muffin liners. I rarely have anything stick to them and they clean easily.
CLEANING TIP: Generally, a quick wipe with a dishcloth in soapy water is all that's needed. I've found that turning silicone muffin liners inside out as I pop them into the water makes cleaning a breeze. If there is residue after baking, let them soak a couple of minutes first. Then rinse and air dry completely. Pop them right side out again before stacking together.
Another bonus to these is you can put quite a few on a baking sheet compared to using a muffin pan. I fit 18 on a standard cookie sheet, whereas my muffin pan only holds 12.
Another great way to bake egg cups without sticking is using parchment paper liners. These have the added benefit of just discarding them instead of cleaning.
You can purchase parchment paper muffin liners or make your own out of a roll of parchment paper! However, the drawbacks there are that you'll need to purchase more and they're not eco-friendly.
Finally, use an actual muffin pan. Non-stick pans, in my experience, don't stay non-stick for long. With eggs you probably want to grease or spray them well if not using any kind of liners.
One day I'll have a cast iron muffin pan (#castirongoals). Since I've never used one, I can't say how well that works. But my cast iron skillets are typically non-stick even with eggs (unless the seasoning needs some TLC).
Use Fresh Basil, Not Dried, If Possible!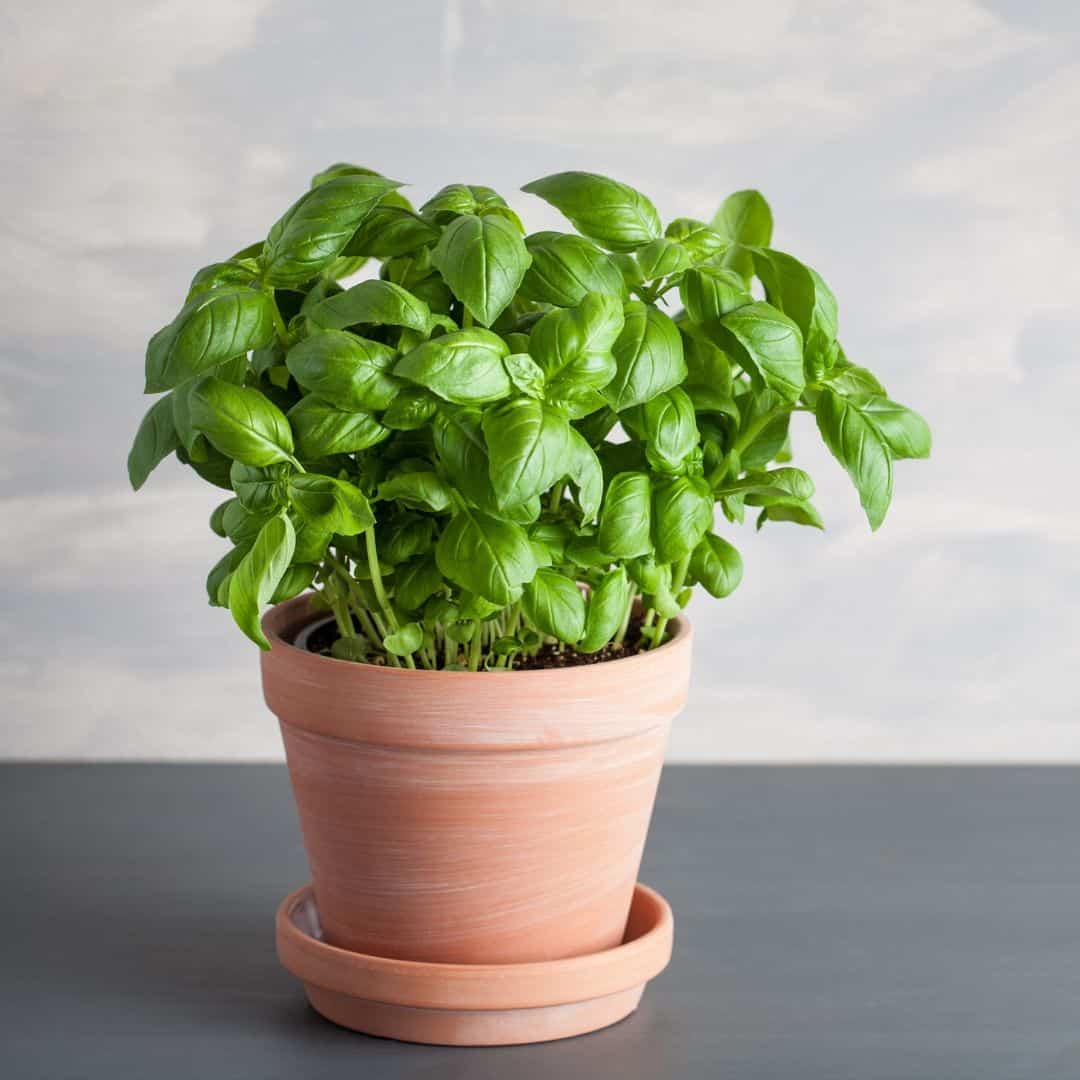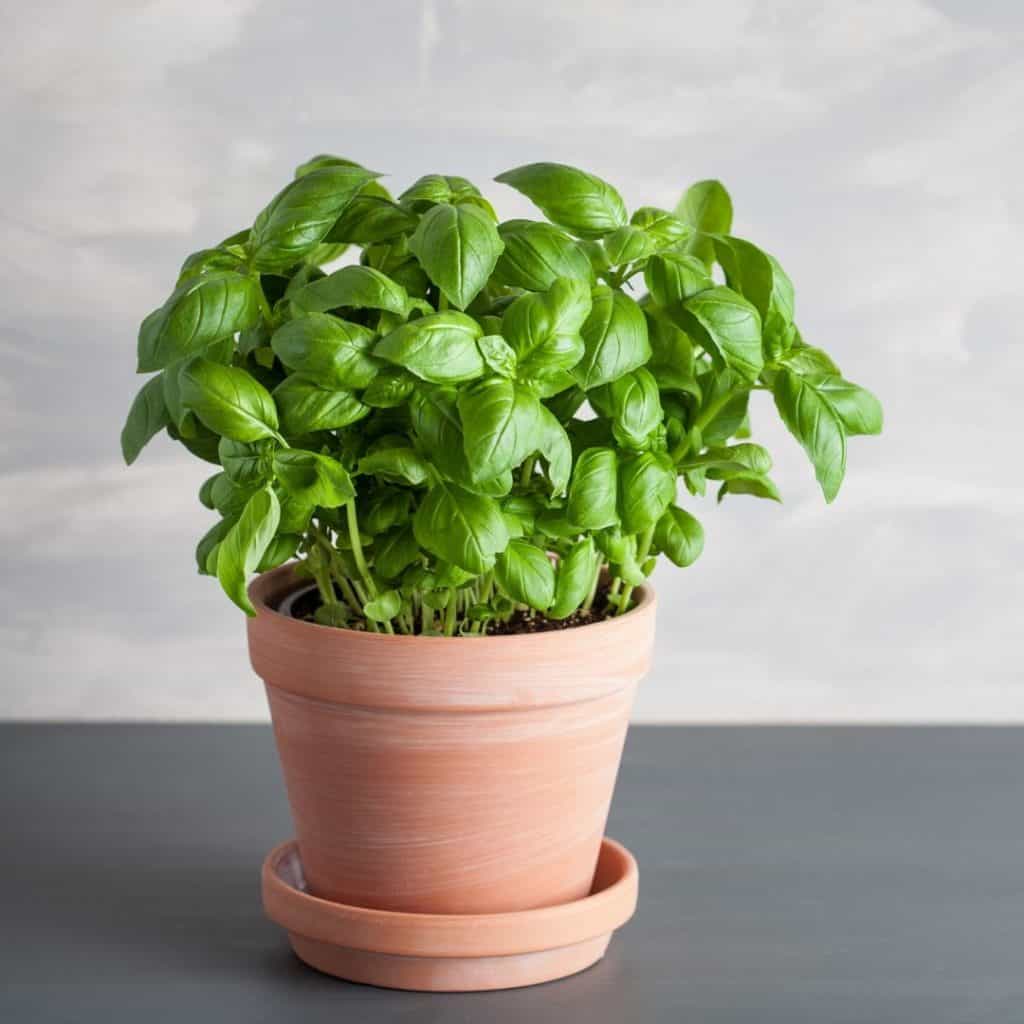 If at all possible, use fresh basil for the best caprese egg muffins. Fresh basil has a vibrant flavor that dried just can not replicate.
Part of the magic of a caprese salad is the fresh basil. And while this is a baked egg recipe, and not a fresh salad, you'll get a much more caprese-like result with fresh basil.
However, if you just don't have fresh basil go ahead and use dried. Just remember this substitution ratio: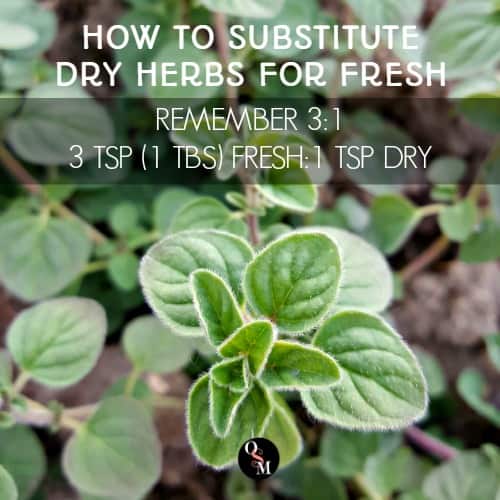 For this recipe, try 3 to 4 teaspoons of dried basil or to your preference.
How To Fit My Easy Caprese Egg Cups Into Your THM Meal Plan.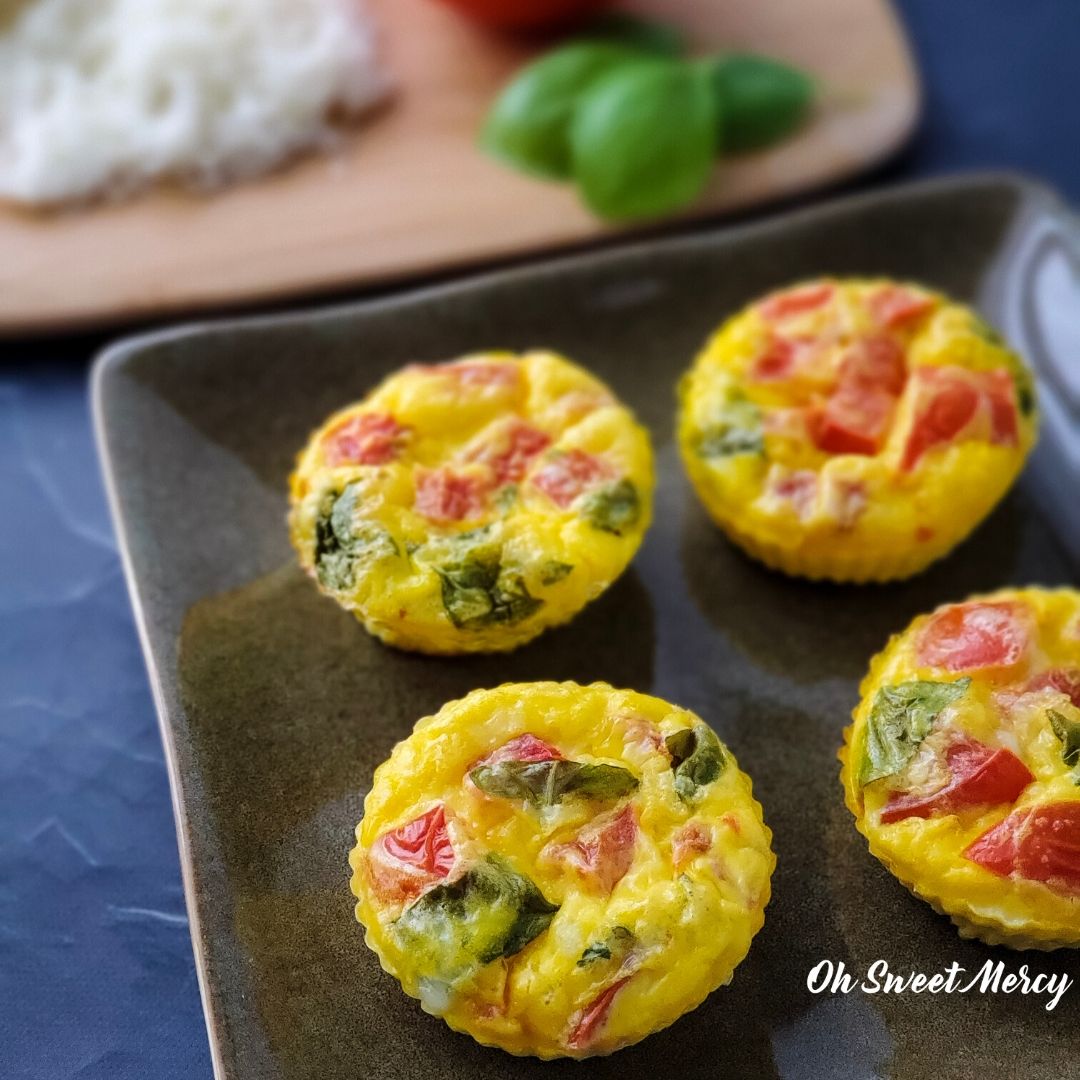 Since we're using whole eggs and cheese, this is a THM S recipe, Mamas. That means keep the carbs in your meal very low!
Enjoy several as a meal, maybe with a side of sauteed greens or my Swiss Chard, Fennel, and Turkey Hash, and a serving of fresh berries.
Or, have one or two as a snack along with a sipper. Give my Pomegranate Lemonade GGMS a try!
If you need a THM XO, include a full serving of an E food such as fruit, oats, or 2 slices of sprouted toast. How about a Refreshing Peach Mango Kefir Smoothie?
For an S Helper, have one slice of sprouted toast or a third of a serving or so of an E food.
Finally, they keep well for several days so make a batch or two to keep in the fridge for quick and easy meals and snacks. They're even delicious cold, just like my Spring Chive Cheesy Egg Puffs. Or, pack them in a handy THM Snack Box.
The nutrition information below shows for one egg cup. Even though "by the numbers" one would fit for a THM E or FP, remember that ingredients trump numbers. In general, keep the whole eggs and cheese in your regular S meals (no cheese or tomatoes in Deep S)!
I hope you enjoy the simple, fresh flavor of these easy caprese muffin cups! Let me know what you think, I always love feedback from my readers. And, your feedback helps others decided whether or not to try a recipe.
Pin It!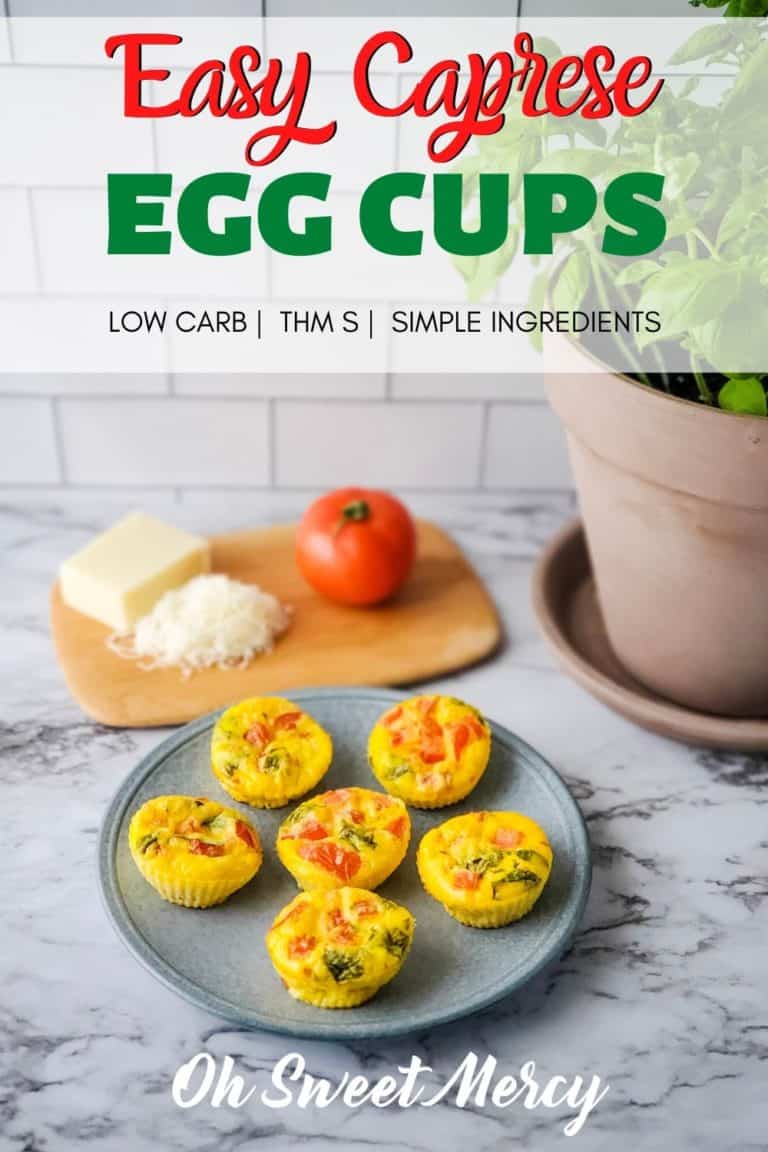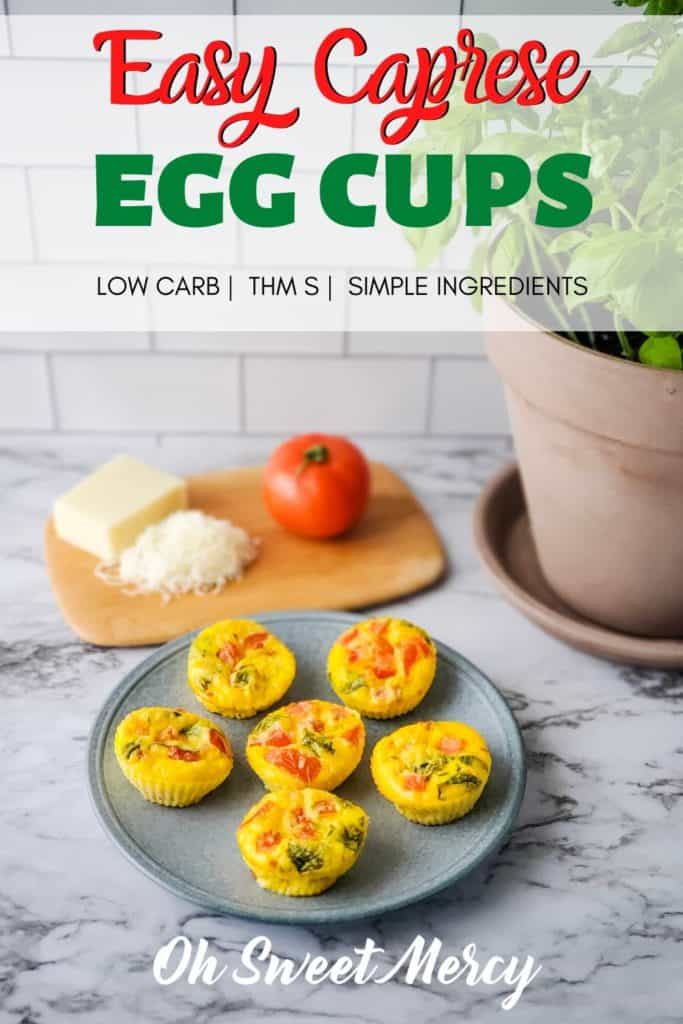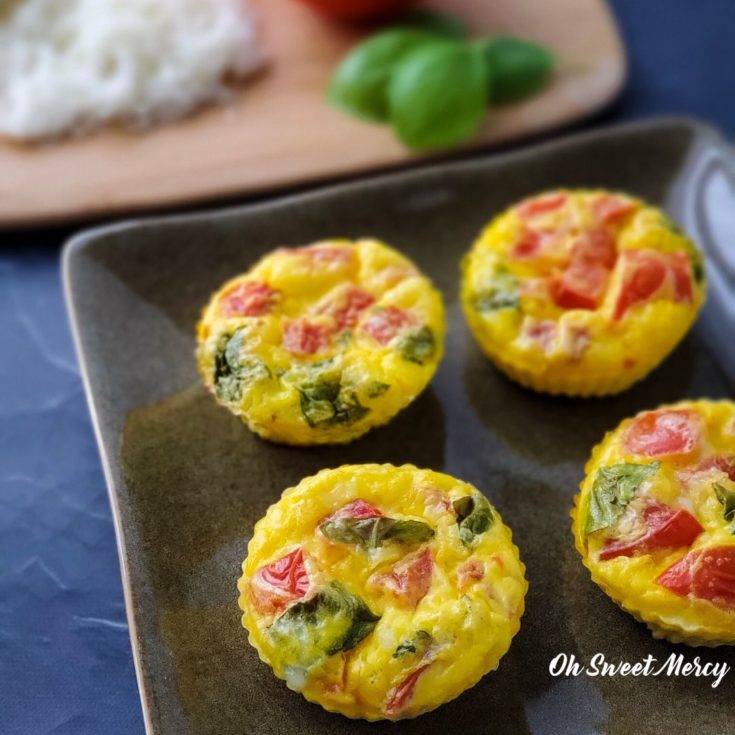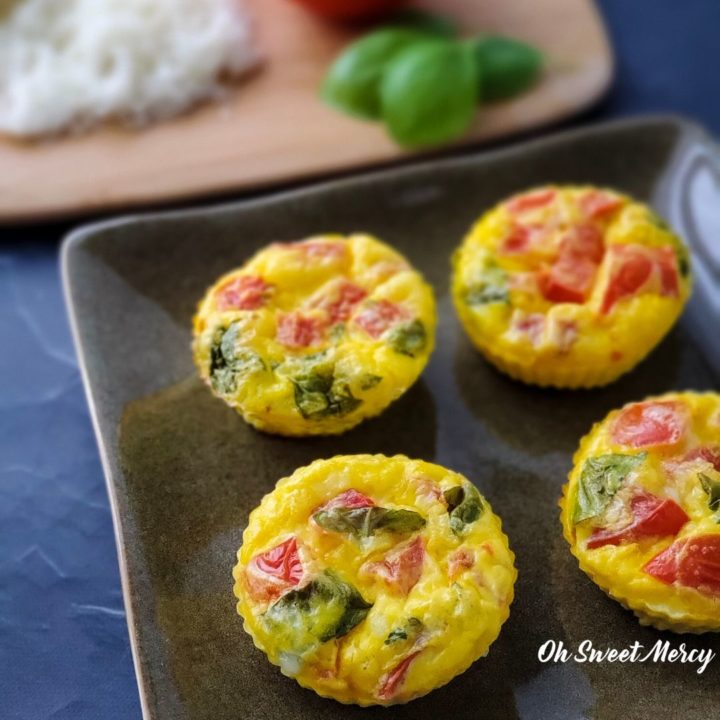 Easy Caprese Egg Cups | Low Carb, THM S
Yield: 18
Prep Time: 10 minutes
Bake Time: 30 minutes
Total Time: 40 minutes
Ingredients
8 eggs
1/3 cup almond milk or water
1/2 teaspoon high mineral salt
1 cup fresh tomato, diced
2/3 cup low fat cottage cheese
1/2 cup fresh basil, roughly chopped (or more if desired)
1/2 cup shredded mozzarella cheese
Instructions
Preheat oven to 350 degrees.
Prepare baking method: If using a muffin pan, grease well or spray with non-stick spray. Or, use parchment paper liners in the muffin pan or silicone liners on a baking sheet.
In a mixing bowl, whisk together eggs, almond milk, and salt.
Stir in tomatoes, cottage cheese, and mozzarella cheese and mix well.
Divide mixture evenly into baking cups.
Bake for 30 minutes or until set in the center.
Allow to cool for a few minutes before serving.
Notes
If you don't have fresh basil, try 3 to 4 teaspoons of dried basil. It won't have quite the same caprese flavor but will still be delicious.
Recommended Products
As an Amazon Associate and member of other affiliate programs, I earn from qualifying purchases.