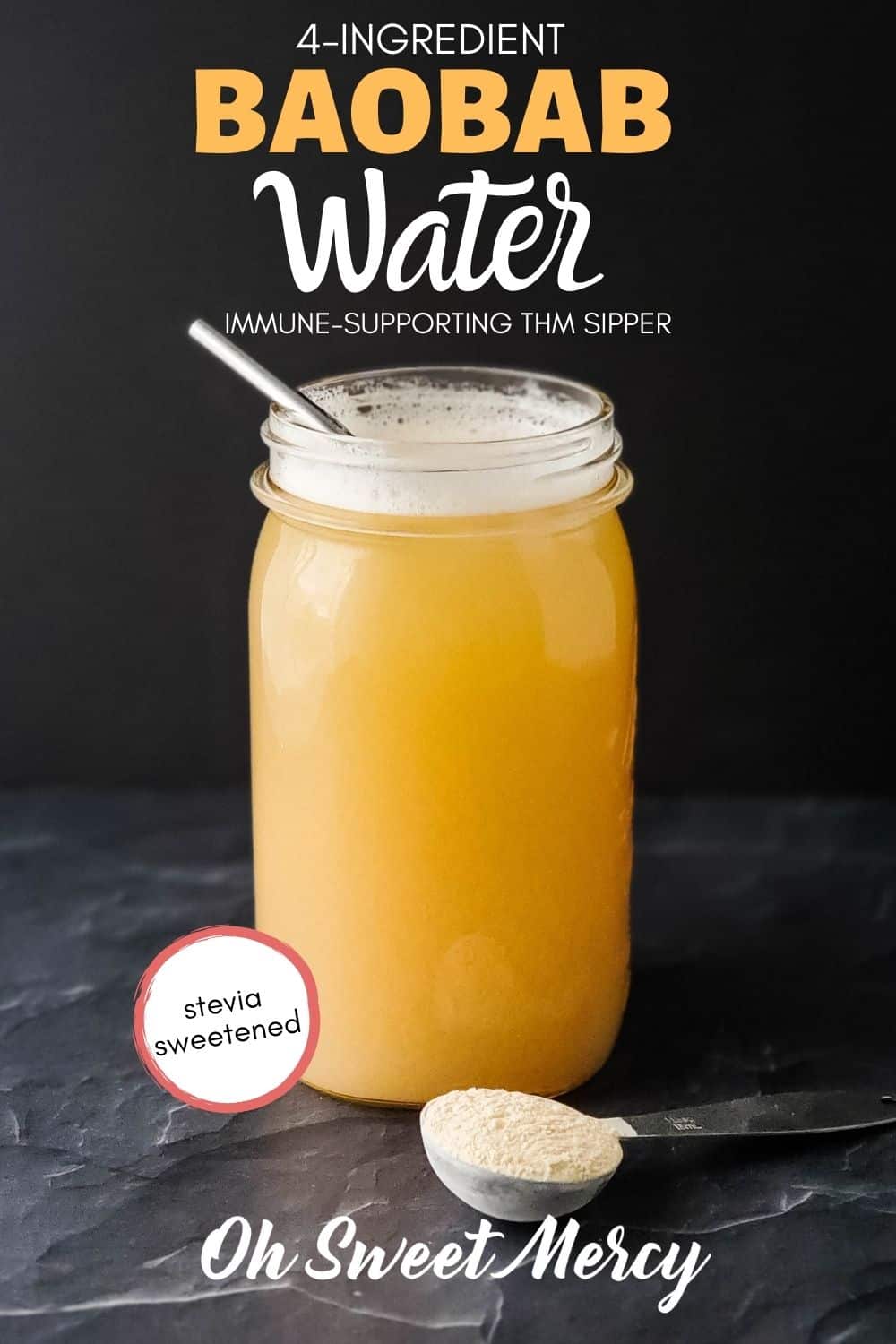 ---
I had a request for my Super Simple Baobab Water recipe during my An E-a-Day Challenge the first week of January, so here it is! Baobab powder is a wonderful superfood ingredient to add to your foods. Making this simple baobab water is a great way to get the immune-supporting goodness of baobab into your day (especially during cold and flu season).
---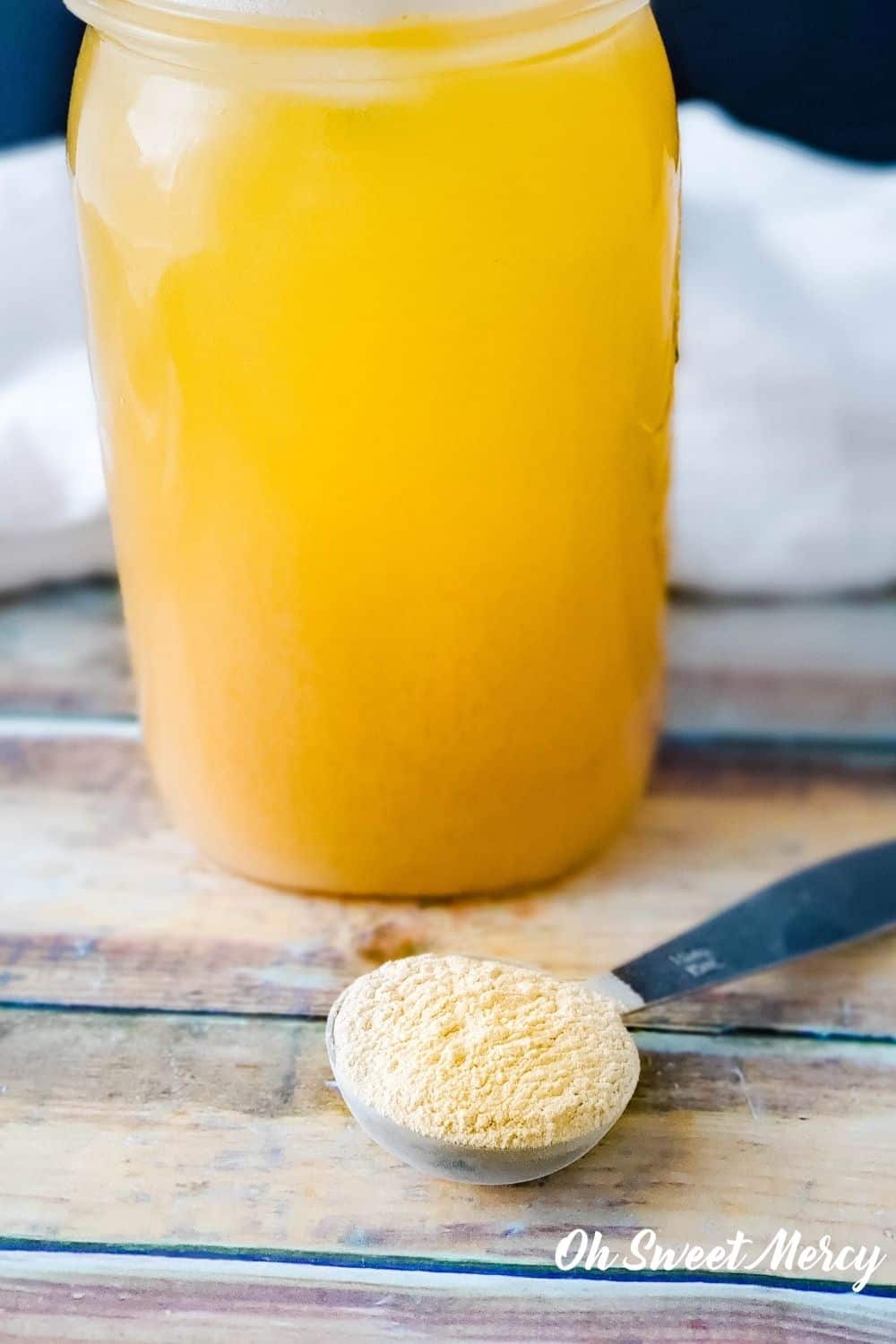 You Asked, So Here It Is!
I do my best to make things you ask for (Kari I have not forgotten about your request, it's just taking some time!) and post them on the blog.
Sometimes recipes don't turn out right and I have to keep trying. Other times, I nail it right away. You just never know how a recipe is going to go until you're in the middle of it.
There are also times where you think a recipe is going to be a winner. Then you get to the finished product and blech. Not a winner at all.
Yay for chickens. Just sayin' 😉
This is our sweet Hendini, who perished in a tragic coop fire 2 years ago. If you'd like to read the sad tale, and what I learned from it, you can in Keeping Chickens – When Tragedy Strikes. I still miss you, you sassy little hen.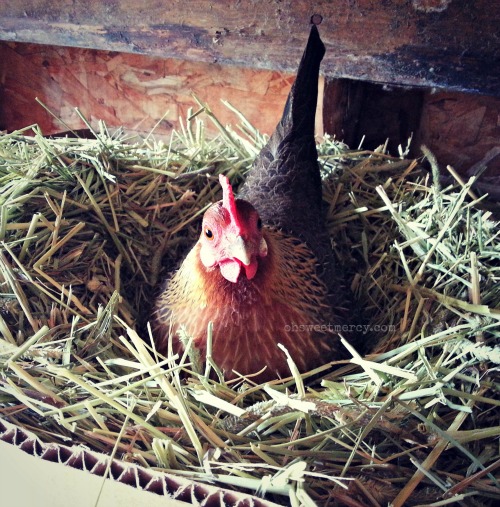 This Super Simple 4-Ingredient Baobab Water Is A Winner.
I started making it last year after I saw someone comment that they put 2 tablespoons in some water and couldn't choke it down. Because apparently that was a challenge in my mind.
What if you just used ONE tablespoon…
You guys, I seriously crave this stuff.
At least 2 big not-Yeti insulated cups full of it nearly every day is not uncommon.
Unless I wake up and realize I've moved to Antarctica overnight and all I want is hot drinks.
Good news though, I have a Hot Creamsicle Cocoa recipe so I can still have my baobab even when it's freezing cold! You could also have a Cranberry Orange Baobab Muffin with it, too. Baobab is so versatile!
Honestly I'd never thought of putting it on the blog because it's just so simple, it hardly seems to be much of a recipe. But since you asked so nicely, I'll tell you how I make this yummy stuff.
There is a recipe floating around that includes lemon juice, I haven't tried it personally. I'm sure it's delish! I just love this and stick with it because it's just so easy (and that's one less ingredient 😉 ). "Boost Juice" is another baobab drink recipe going viral in the Trim Healthy Mama Facebook groups right now but I haven't checked it out yet.
This simple recipe does it for me so I guess I'm not looking for a replacement!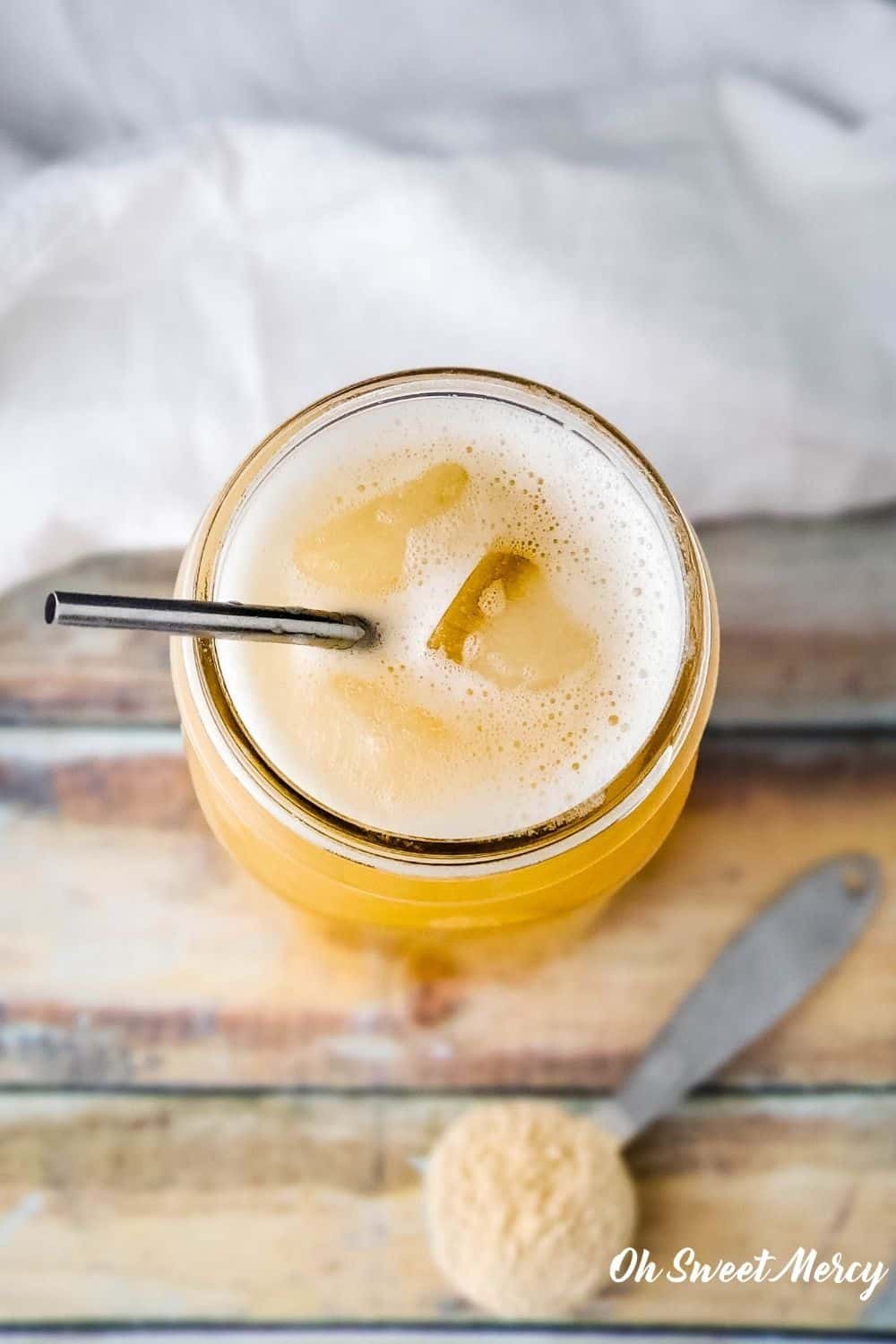 Let's Make Some Baobab Water (And Support Our Immune System)!
Baobab is chock full of goodness. High in Vitamin C, minerals such as calcium, iron, and magnesium, as well as prebiotic fibers, it's a great addition to your daily routine.
What are prebiotic fibers? The short answer is that they help make your probiotics work. The technical answer is:
Prebiotics are food ingredients that induce the growth or activity of beneficial microorganisms (e.g., bacteria and fungi).[1] The most common example is in the gastrointestinal tract, where prebiotics can alter the composition of organisms in the gut microbiome.

In diet, prebiotics are typically non-digestible fiber compounds that pass undigested through the upper part of the gastrointestinal tract and stimulate the growth or activity of advantageous bacteria that colonize the large bowel by acting as substrate for them. [source]
If you are adding fermented things to your diet, such as kefir (in my Refreshing Peach Mango Kefir Smoothie, perhaps) or this zippy Raw Fermented Hot Pepper Sauce, it will give those good probiotic critters a helping hand.
PIN IT!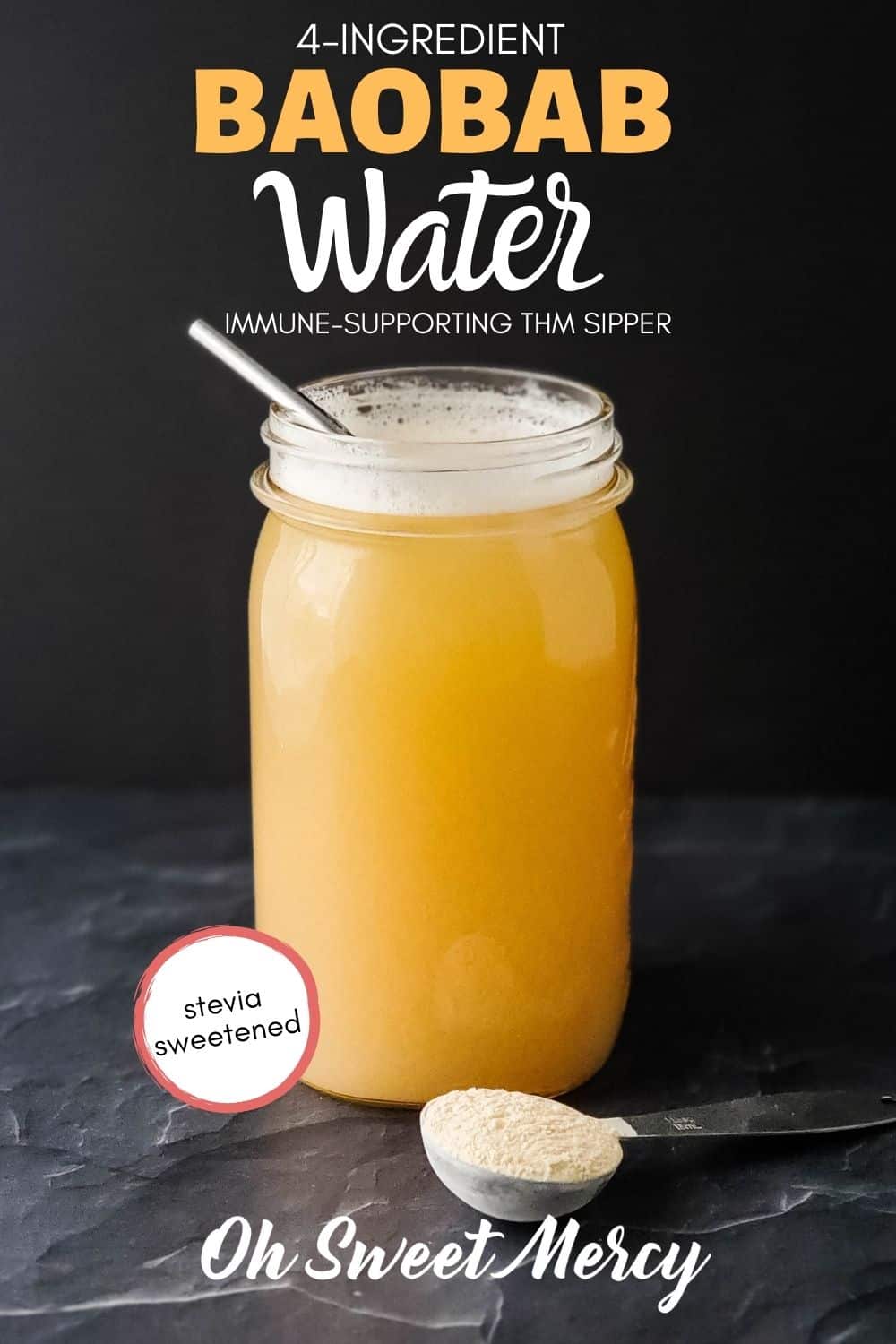 New To Baobab? Keep These Things In Mind…
If you're just starting out with the baobab, take it easy at first. Some people have reported becoming extra gassy when they first start using it, especially if they've had too much in one day.
How much is too much? That probably depends on YOUR body.
I think the first day I made baobab water, I had like 3 of them. That was definitely too much. Now, I have 2 or sometimes 3 a day with no problems.
Don't let the prospect of baobab water making you gassy keep you from trying it though. It really is a great way to boost your body!
My favorite is the THM Baobab Boost Powder, but you can also find this brand at my affiliate partner, Amazon, or also at your local Wal-Mart (possibly, I can't find it there anymore so check the section in the baking aisle that has coconut flour, chia seeds, etc. in your local store).
If you're looking online or in a health food store, be sure your baobab powder contains only baobab!
Have You Tried Baobab Yet?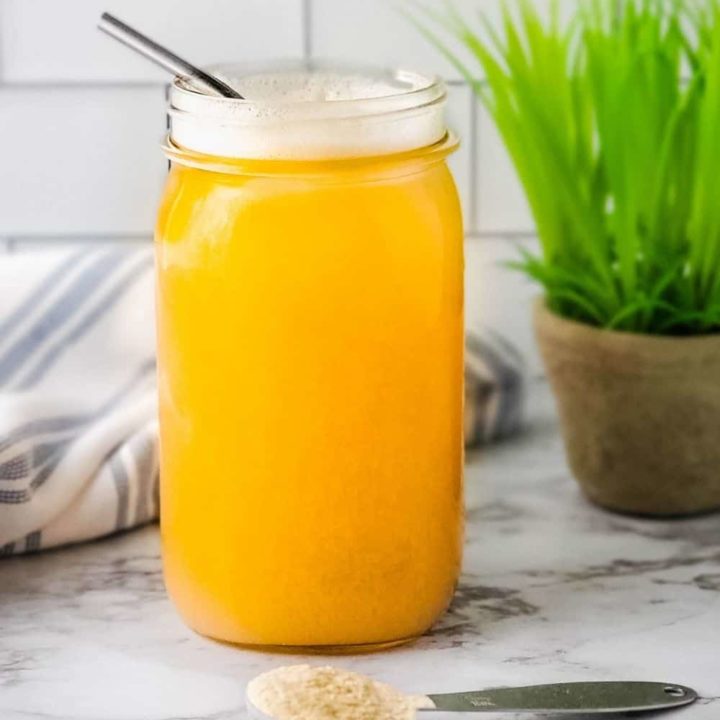 Super Simple Baobab Water
Yield: 1
Prep Time: 2 minutes
Total Time: 2 minutes
This Super Simple Baobab Water has just 4 healthy ingredients! Quick and easy to mix up and enjoy any time of day. Baobab is a great source of Vitamin C, calcium, iron, magnesium, and prebiotic fiber to help keep you healthy, especially during cold and flu season.
Ingredients
2 tablespoons Baobab powder
2 doonks pure stevia extract (1/16 teaspoon)
2 doonks pink Himalayan salt
2 1/2 cups water
ice cubes
Instructions
In a mason jar, or sufficiently large drinking vessel, add all the ingredients.
Use a small wire whisk or frother to mix well.
Add ice.
Sip and enjoy the lovely, light, citrusy flavor of your healthy Baobab water.
Notes
Trim Healthy Mamas:
Since there is no significant source of fuel here, this is an all-day sipper. If you can make it last that long, that is! This means you can have it any time, with any meal, or between meals.
I have not tried with any other sweeteners as I prefer to use the pure stevia extract for drinks like this. If you want to use Gentle Sweet or another on plan sweetener, add a little at a time and taste until it's as sweet as you like it.
The baobab will settle out if the drink sits undisturbed for a while, this is normal. Just give it a good swirl to mix it back up before drinking it again.
Recommended Products
As an Amazon Associate and member of other affiliate programs, I earn from qualifying purchases.
Nutrition Information:
Amount Per Serving:
Total Fat: 0g
Saturated Fat: 0g
Cholesterol: 0mg
Protein: 0g

Pin This Super Simple Baobab Water Recipe So Your Friends See It Too!