---
When you're in a time crunch there's nothing better than easy one pot meals. Check out this huge list of Trim Healthy Mama-friendly recipes that will help you get supper on the table without a lot of extra steps (or dishes).
---
Where did summer go? I know, it's technically still summer but with many areas starting back to school already it sure doesn't feel like it.
Whether your kids go to public school or you home educate, this time of year is a busy one. That means you need easy weeknight meal solutions, right?
I asked my network of both THM and keto/low carb bloggers for their best one pot meals and pressure cooker recipes and boy did they deliver! Some of them can easily be made in a slow cooker as well if you don't have a pressure cooker.
A pressure cooker is a wonderful kitchen helper. I have an Instant Pot and Ninja Foodi and love them both. Check out my review for the Foodi here.
The recipes below are all THM friendly and perfect for busy weeknights when you need to feed your family without a bunch of extra work.
One pot meals also mean less dishes! If you're the head dishwasher that's great news. If your children help with dishes, they'll also be thrilled. #bestmomever 😉
Most of these recipes are S/Low Carb/Keto but I've also found some delicious E and FP recipes for you to try!
Some of the easy one pot recipes below can work for more than one fuel type, too. Be sure to peruse the whole list!
As always, feel free to substitute ingredients as needed for your personal dietary needs or convictions.
Make sure to Pin this collection of over 50 easy THM one pot meals!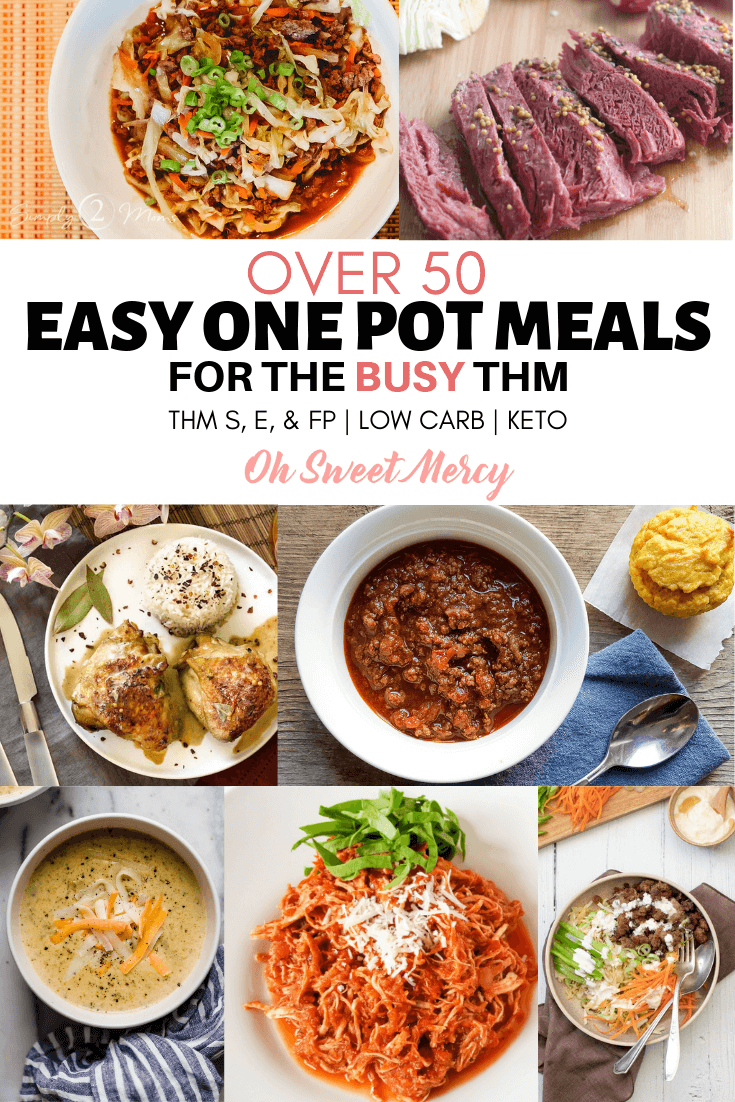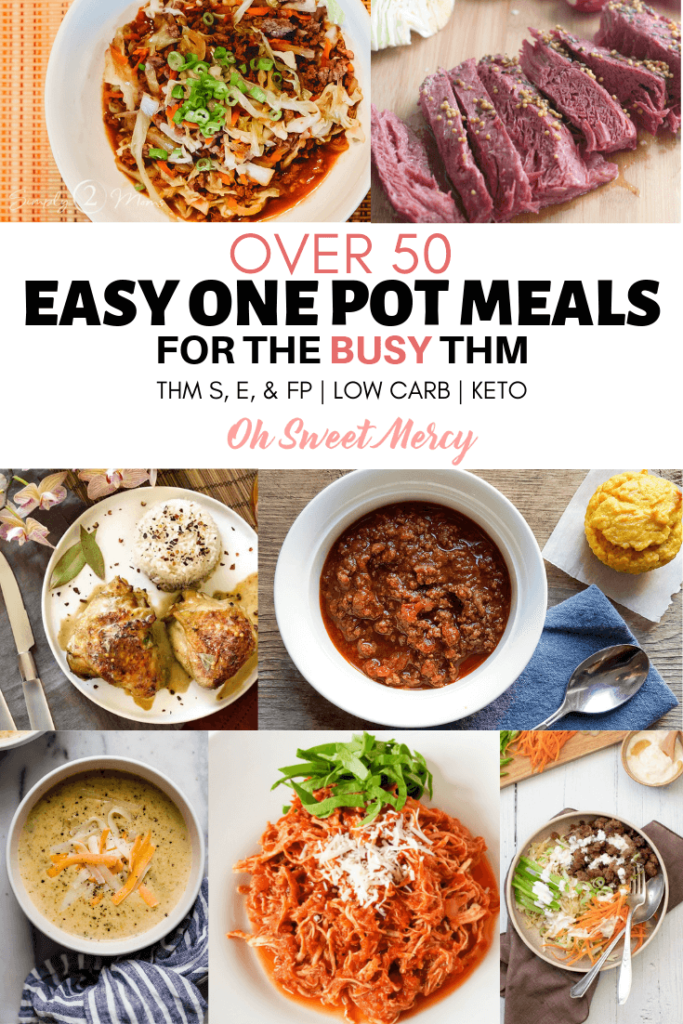 Are you ready? Let's make some easy one pot meals this week!
Easy One Pot Meals for the Busy THM
When you need easy one pot meals, try one of these THM-friendly recipes. They won't keep you slaving over a stove or a sink full of dishes!
Recipes are grouped by THM Fuel type:
THM S: these recipes are low carb with healthy fats. Keto and low carb peeps can enjoy them too.
THM E: these recipes are low in fat with reasonable amounts of healthy carbs.
THM FP: these recipes are low in both fat and carbs.