Did you know that it's possible to be allergic to one common ingredient in egg salad – that is not the eggs?
Most egg salads are made with mustard, and believe it or not there are people who are allergic to mustard! I know, because I have a friend who is allergic to many things and one of those things is mustard. My Creamy Ranch Egg Salad happened purely by accident, but it's perfect for anyone who can't have mustard.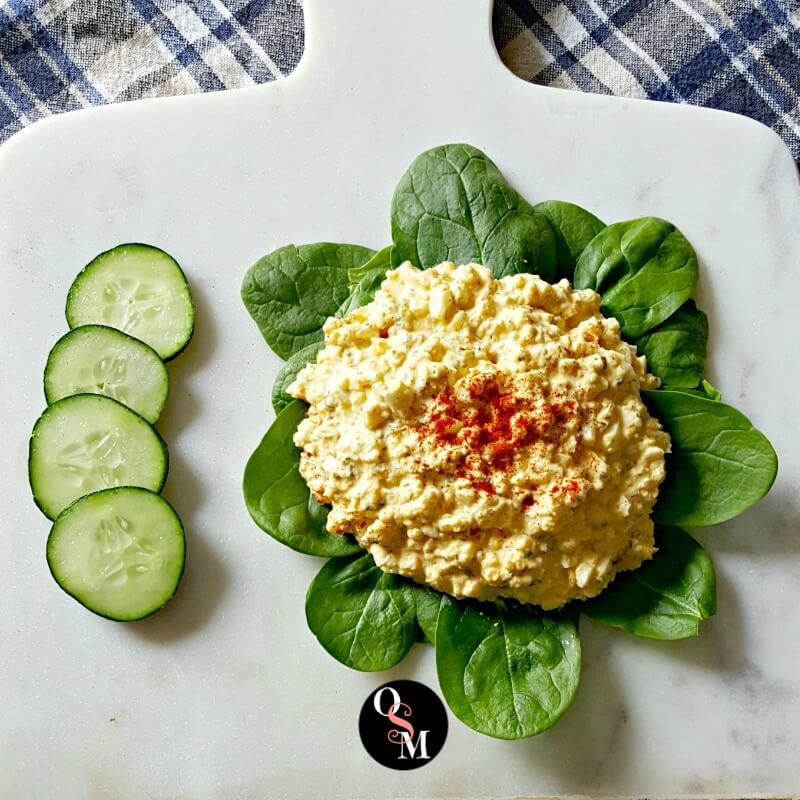 This easy and tasty ranch egg salad came about during another bout of Food Apathy. I'm starting to think that's a chronic condition. You know…you're hungry. Nothing sounds good. You have zero motivation to cook. You really need to eat but…
Sigh.
Maybe I shouldn't lament the Food Apathy affliction since good recipes seem to come of it. They say necessity is the mother of invention. I'll modify that to Food Apathy is the mother of good eats…
The Instant Pot is my best kitchen buddy. Ever. Seriously.
After standing there, staring blankly into the fridge for what seemed like forever, the faintest stirrings of Something That Sounded Good began to appear. Eggs. Eggs are protein. They're quick. They're easy.
And hard boiled, easy-to-peel eggs are ready in a flash with my trusty Instant Pot. So I loaded her up, added a cup of water, set it to Manual for five minutes, double checked that the vent was set to sealing, and turned my attention to what, exactly, to do with those eggs.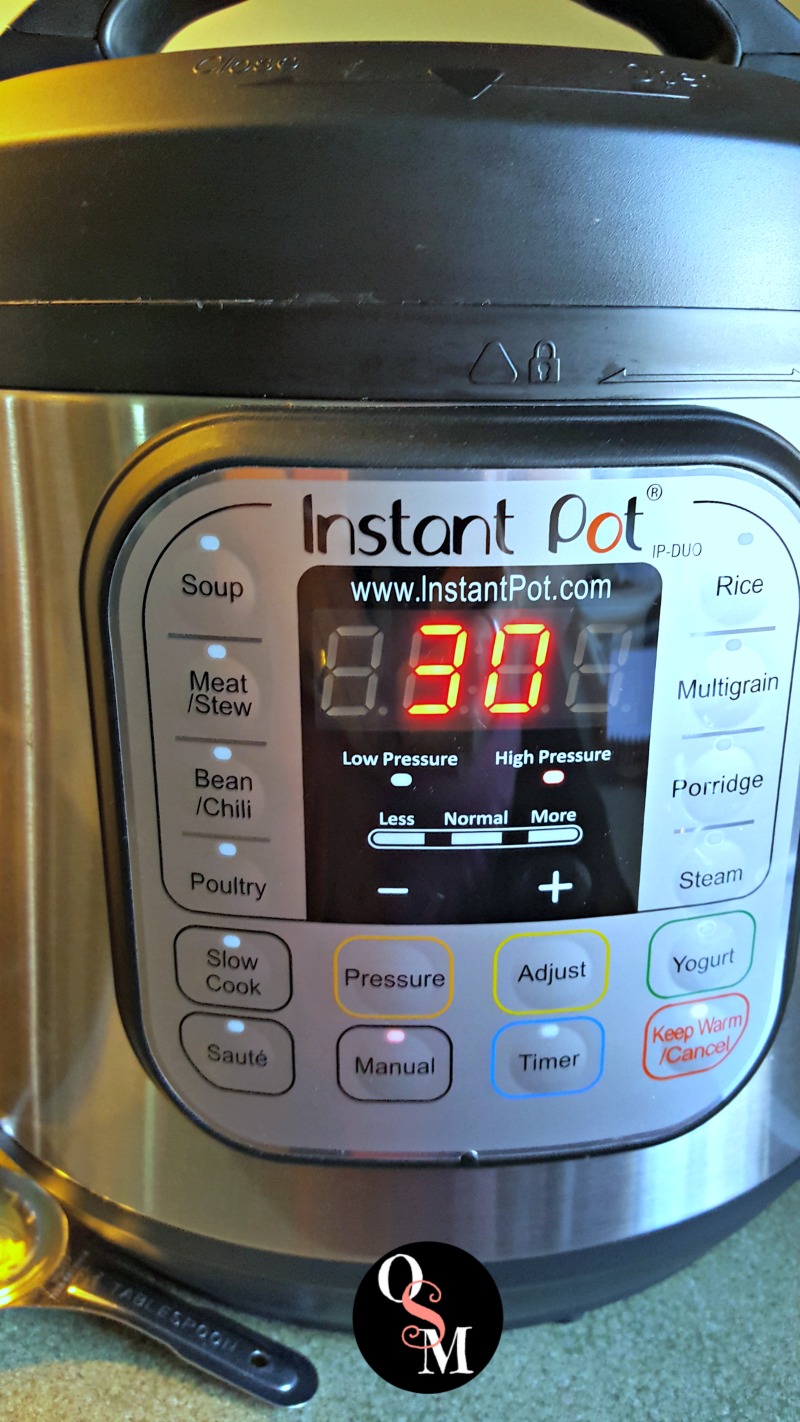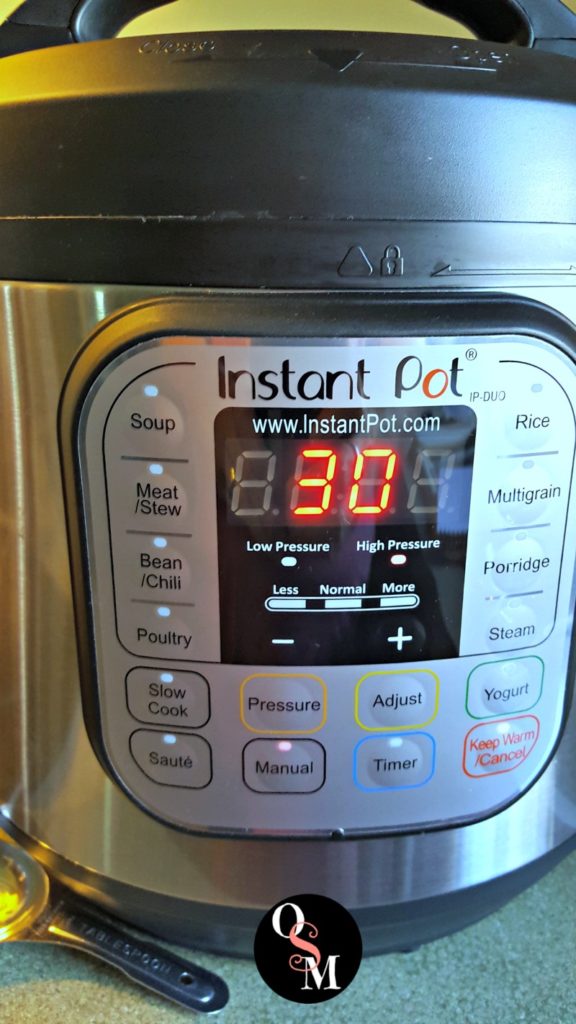 If you need an Instant Pot (and if you don't have one, then yes…you do!) you can get one shipped right to your door thanks to my affiliate partner by clicking RIGHT HERE.
There was some buttermilk powder in the fridge, which made me think of buttermilk ranch dressing. That's some yummy stuff right there. However, buttermilk is NOT an on-plan option for the Trim Healthy Mama as it is high in carbs and sugars. Even though naturally occurring, too much sugar will spike your blood glucose levels and that is not what we want at all.
Ranch is good. All the time.
Ok, skip the buttermilk…but ranch is good with or without it, right? Why not ranch-style seasonings in a creamy egg salad? So I gathered up some spices and other essential egg salad ingredients while doing the QPR (quick pressure release) on my now hard cooked eggs. See how quick that was?
I had Sister give it a taste and she initially thought it was only slightly "ranchy". But, as we discovered after a quick photo shoot, the longer it sits, the more the flavors developed and the better it tastes. I highly recommend making this at least an hour before you want to serve it, or the night before.
As with any recipe, adjust the seasonings to your preference! If you don't like dill, leave it out, but we sure love dill in our ranch around here.
Here's the skinny for you Trim Healthy Mamas:
This is a solid S style dish. The whole egg plus the mayo means higher fats. There are virtually no carbs either. So if you pair with a low-carb tortilla or bread option, such as these yummy Coconut Flour Flatbreads, Secret Ingredient Bread in a Mug, or other on-plan low carb options, you're doing the S meal correctly.
If you don't simply HAVE to have some kind of bread-like vehicle on which to eat your yummy Creamy Ranch Egg Salad, then opt for a big bed of dark, leafy greens under it and have fresh non-starchy veggies. For a healthy carb source have up to a cup of berries (up to 1/2 cup of blueberries as they are a bit higher in sugars).
Are you ready for something a little different in egg salad land? Then let's get to it!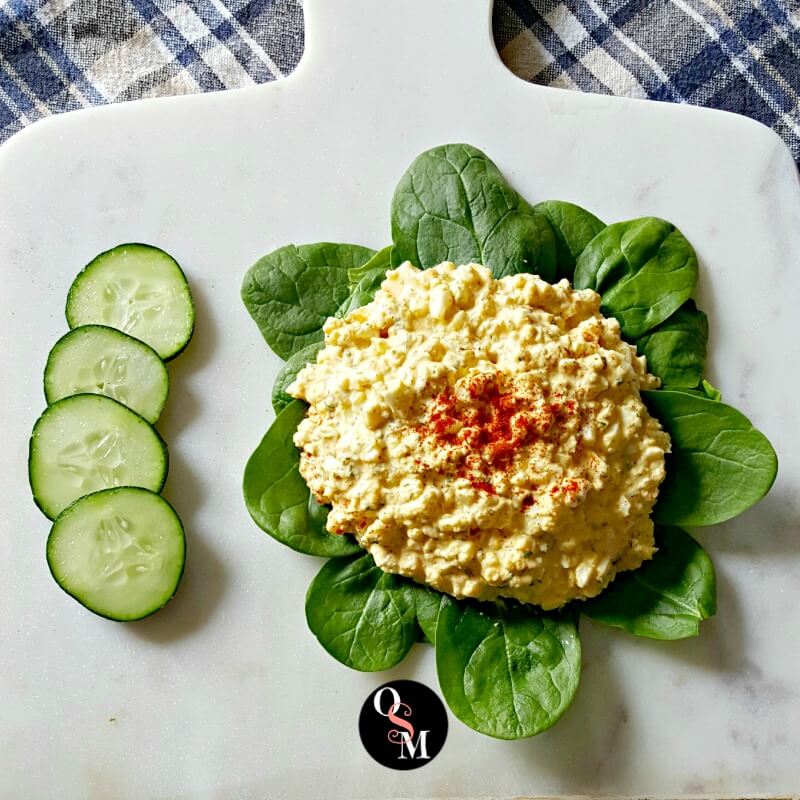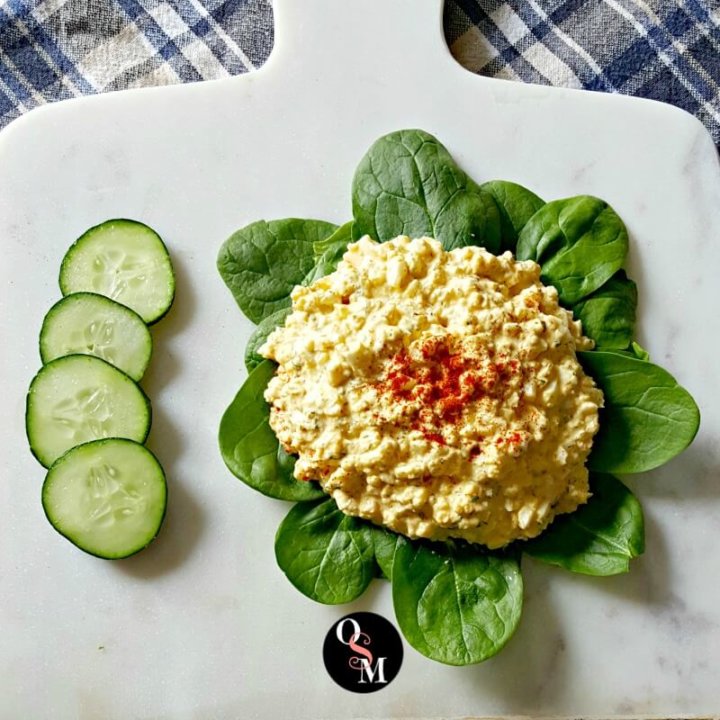 Creamy Ranch Egg Salad | THM S, Low Carb, Keto
Yield: 4 to 6 servings
Prep Time: 8 minutes
Total Time: 8 minutes
This easy and flavorful Creamy Ranch Egg Salad has no mustard. It's a great THM S option for a quick lunch or snack!
Ingredients
6 hard cooked eggs, peeled and chopped
3-4 Tbs mayo
Instructions
Combine all ingredients in a small bowl and mix well
For best flavor, let this sit in the fridge for at least 30-60 minutes before serving
Recommended Products
As an Amazon Associate and member of other affiliate programs, I earn from qualifying purchases.
Nutrition Information:
Amount Per Serving:
Calories: 0
Total Fat: 0g
Saturated Fat: 0g
Trans Fat: 0g
Unsaturated Fat: 0g
Cholesterol: 0mg
Sodium: 0mg
Carbohydrates: 0g
Fiber: 0g
Sugar: 0g
Protein: 0g
Nutrition information is approximate and based on the best knowledge available at the time of recipe publication. Your results may vary due to differences in ingredients.
Thanks for checking out this Creamy Ranch Egg Salad recipe, I'd be honored if you PIN this image and SHARE with your friends!