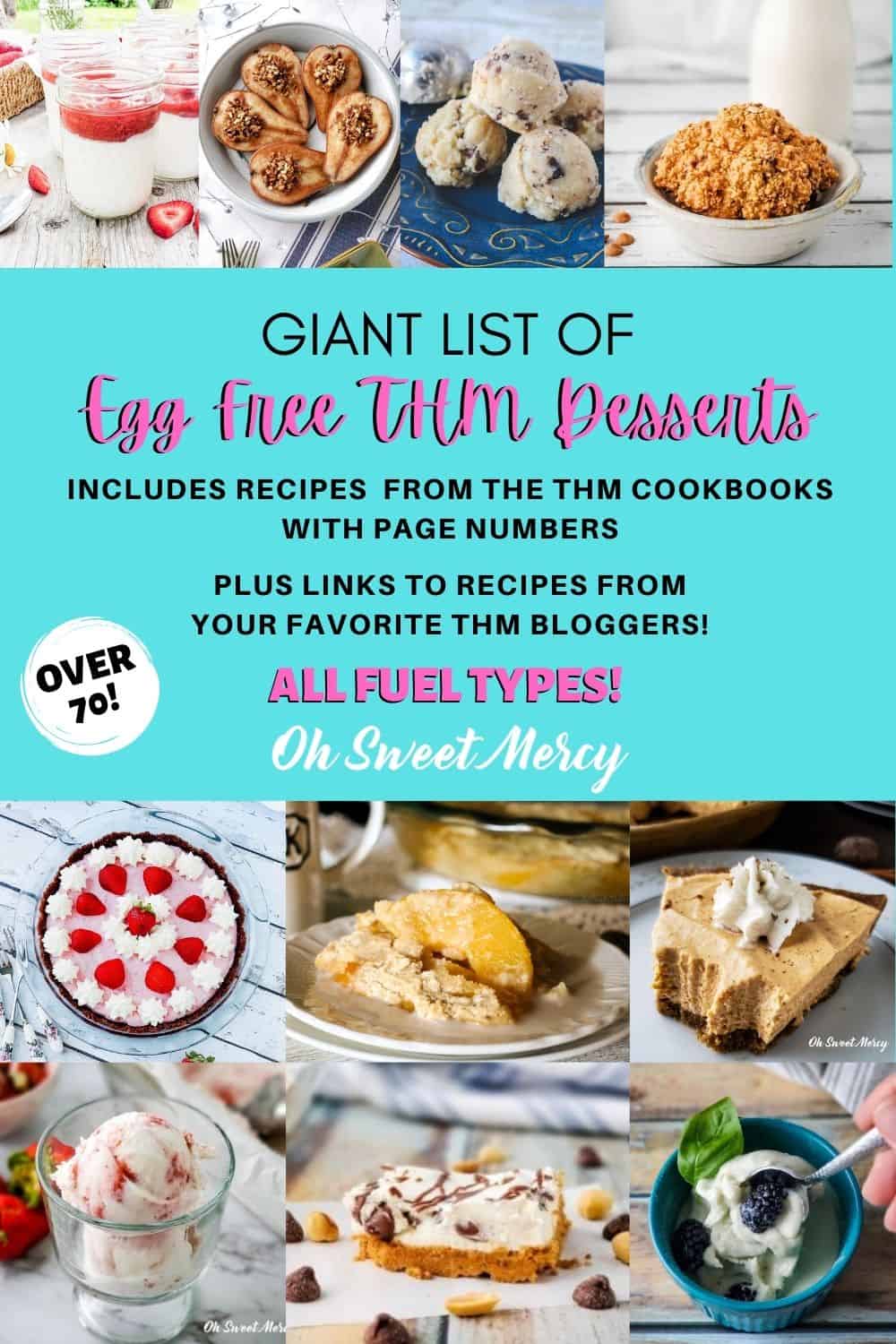 ---
So many tasty dessert recipes contain eggs, don't they? If you can't have eggs, don't despair! There are also plenty of delicious egg free desserts that are also Trim Healthy Mama friendly. I've compiled this HUGE list of over 70 recipes just for all the THMs with egg allergies/sensitivities looking for on-plan desserts they can eat. Even if you don't follow the THM plan, these recipes are healthy alternatives for you! Recipes are from the THM cookbooks with page numbers and other allergens noted plus from your favorite THM bloggers!
---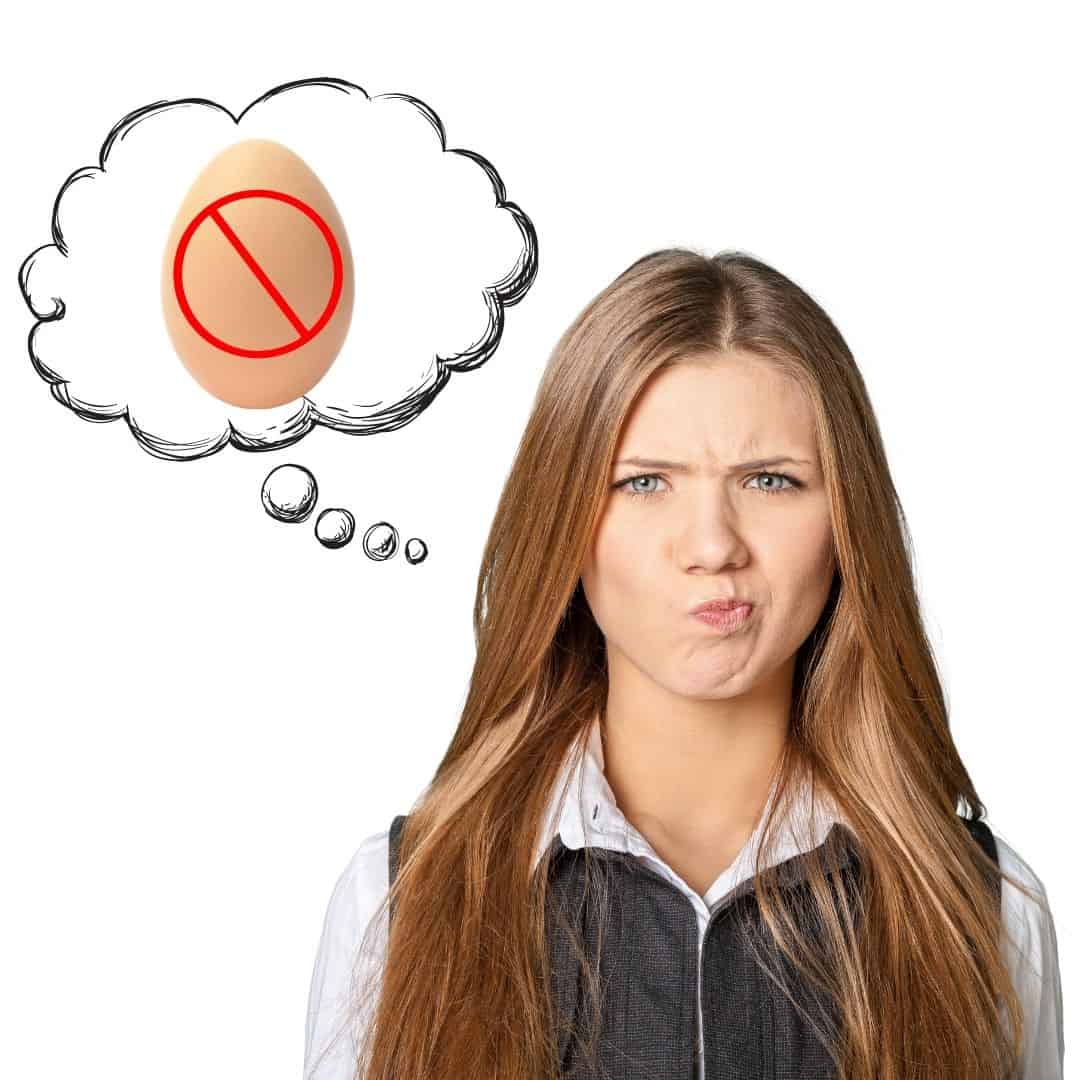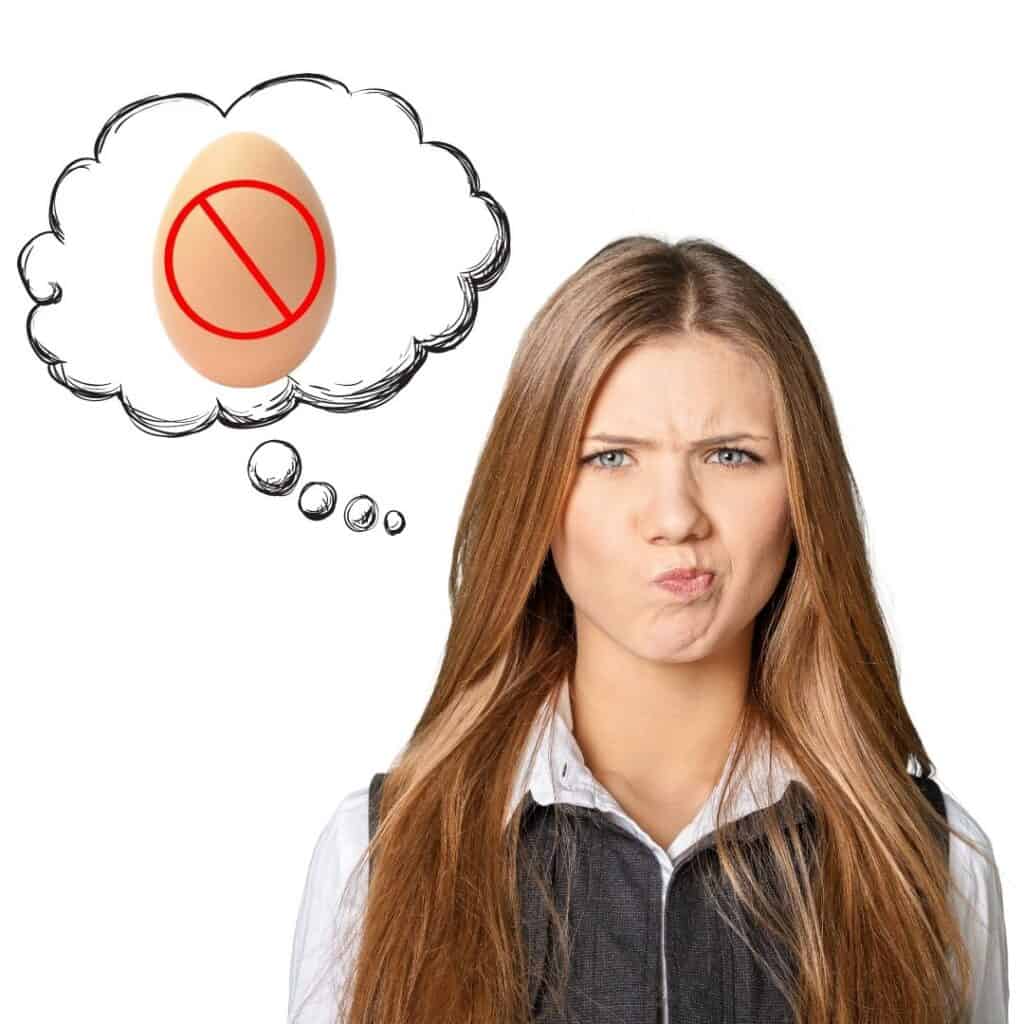 Let me tell you, I understand well the disappointment of not being able to eat eggs. They're such a versatile ingredient for so many THM recipes.
Eggs are quick and easy sources of protein for all kinds of low carb meals. In addition, egg whites are also a fantastic source of ultra lean protein for THM E and FP recipes.
And, they are also pretty vital for things like baking. Yes, I know, there are amazingly talented vegan bakers out there that make unbelievable cakes, cupcakes, and cookies. I am not one of them, lol (yet).
I also have a flock of hens in my backyard that lay lots of eggs. Sigh.
Dealing with food sensitivities is often challenging. I'd like to make the challenge of creating an egg-free, THM-friendly dessert – whether for yourself or someone you love – a little easier.
So, I've reached out to other THM bloggers and scoured the internet looking for tasty eggless dessert recipes. Some are also dairy free and/or gluten free.
Does Oh Sweet Mercy Have Egg Free Dessert Recipes?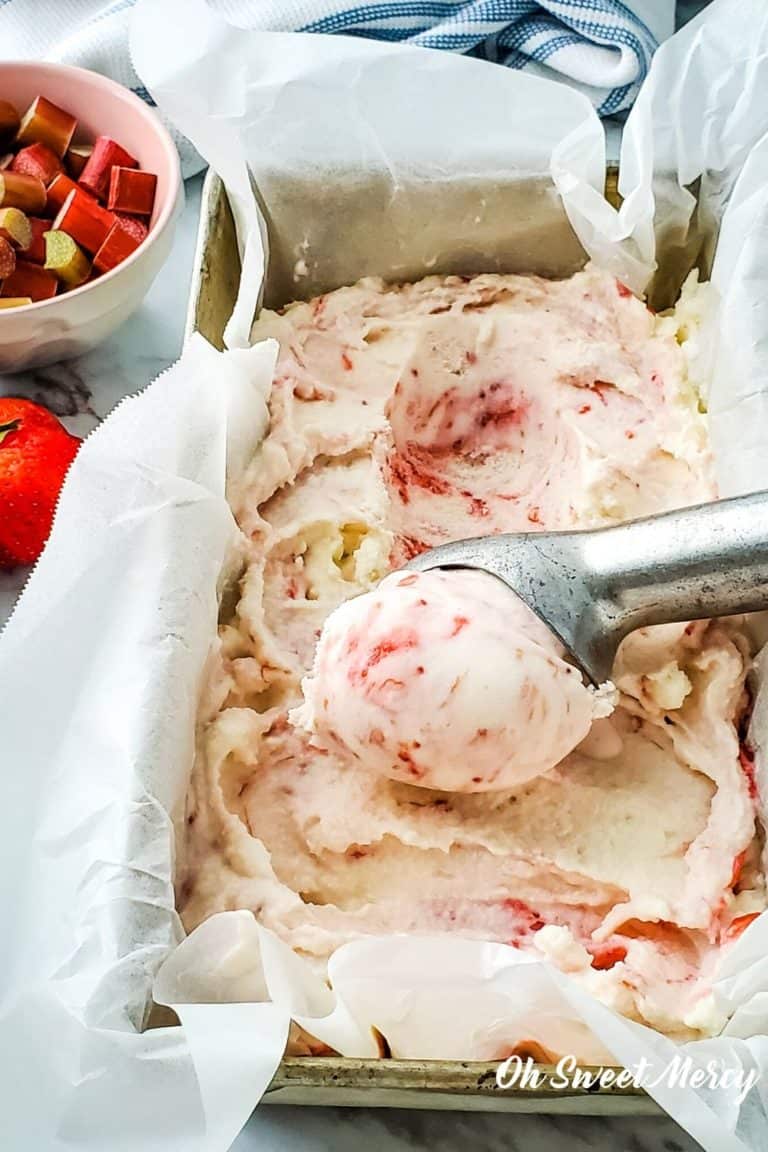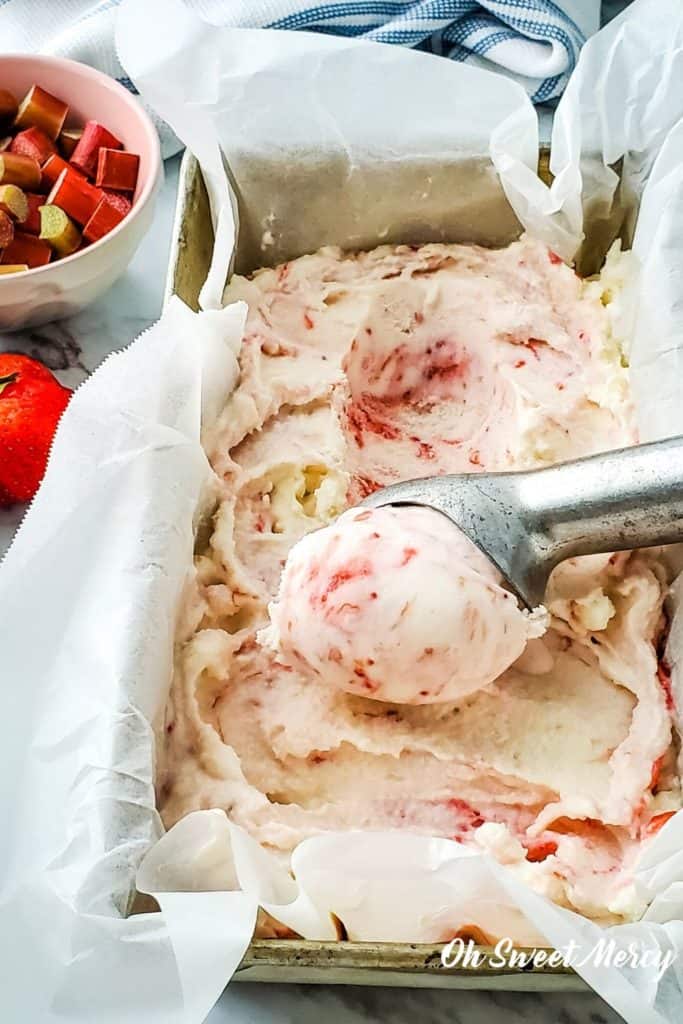 Yes, the're are egg free dessert recipes here on OSM! However, they're nearly all ice cream recipes. How horrible is that, right? I do have some others, though!
I've recently discovered a vegan egg substitute and plan to experiment with that. I also plan to experiment with DIY egg subs like flax eggs, chia eggs, and gelatin eggs and hope to come up with some successful baked goods recipes.
Seriously. I miss baked bread-y things.
How Do These Egg Free Dessert Recipes Fit Into My THM Menu Plan?
If you're new to the plan (which is not a fad diet, btw), you're learning about things like food freedom, healthy carbs, and healthy fats.
You're discovering a new language that includes new phrases like THM E, THM S, Fuel Pull, S Helper, and Crossovers. All of these terms describe how we pair fats and carbs to lose weight and gain health.
You can do this plan using simple ingredients from the grocery store, too. Sugar free chocolate chips, peanut butter, cream cheese, and whipping cream are all ingredients typically found in most grocery stores these days.
And you know how well those ingredients pair together, right? Nom, nom, nom.
In the recipes mentioned below, you'll find the THM fuel types noted for each one. These are:
THM S (Satisfying) – these are low carb and healthy fat desserts. Many keto recipes are THM friendly.
THM E (Energizing) – these recipes are low fat (less than 5g ADDED fats) and contain healthy carbs.
THM FP (Fuel Pull) – a combination of S, and E, they have low added fats and low carbs.
THM SH (S Helper) – these recipes have plenty of healthy fats and a bit more healthy carbs than what's allowed for a THM S.
THM XO (Crossover) – when your healthy carb recipe has more than 5g added fats, you're in Crossover territory. These are still on-plan choices! They're just a little less helpful when trying to lose weight.
Choose a dessert option that fits the meal type you're wanting dessert with. Keep in mind your overall fat and carbs amounts in your meal so you don't accidentally add too many carbs to your S meal, for example. This would change your meal to a XO (Crossover).
Fuel Pull desserts can be low enough in either fats or carbs to not change your main meal fuel type.
Finally, THM S desserts are almost always a hit for potlucks and family or friends who don't eat the THM way. Keeping a list of those in mind for when you need to take or make a dessert at home for entertaining makes your planning so much easier.
Eggless Dessert Recipes From The THM Cookbooks.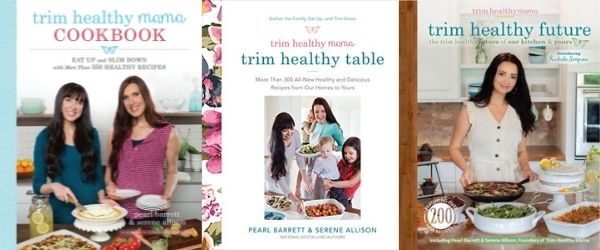 If you have any of the THM cookbooks, you have a treasure trove of tasty, healthy recipes at hand. For your convenience, here's a list of egg free dessert recipes from all 3 cookbooks. I've also indicated if they contain some other common allergens, such as dairy, nuts, or gluten/grains.
Don't have any THM cookbooks but want to add them to your library? Click these links to get: the Trim Healthy Mama Cookbook, Trim Healthy Table, and Trim Healthy Future.
Trim Healthy Cookbook Dessert Recipes Without Eggs.
The coconut in many of these recipes is from MCT or coconut oil and another fat or oil could be substituted. Also you should be able to easily substitute for these common allergens noted, such as tahini instead of a nut butter or a DIY baking blend instead of THM Baking Blend, for example).
No Bake Cookies, page 316 (coconut, peanut) THM S
Simple Simon Pressed Pie Crusts, page 323-324 THM S
Almond version (almonds, coconut)
Coconut version
Peanut version
Key Lime Pie, page 326 (dairy, coconut) THM S
Wigglemallow Pies, page 328 (dairy) THM S
Secret Silk Pie, page 330 (dairy, coconut) THM S
Crema La Toppa Squares, page 331 (coconut) THM S
Berry Nocream Cheesecake, page 334 (coconut, whey optional) THM S
Cobbler in a Jar, page 335 (THM Baking Blend has coconut, almond, and oat fiber) THM S
Zapple Crumble, page 337 (THM Baking Blend, coconut, walnuts or pecans) THM S
Apple Crumble, page 338 (oats, nut milk) THM S
Avo Cream Pudding, page 341 THM S
Chia Pud, page 344 (whey protein) THM S
Glycine Glory Pudding, page 348 (coconut, nut milk) THM FP or S
Gluccie Puddings, page 351 (nut milk) THM FP
Cheesecake Berry Crunch, page 352 (dairy, nuts) THM S
Sweetie Pie Swirl, page 353 (dairy) THM E
Trim Freeze – 3 variations, page 359 (dairy, nut milk, peanut) THM FP or S
Tummy Spa Ice Cream, page 361 (coconut, nut milk), THM FP or S
Tummy Tucking Ice Cream, page 363 (dairy, tahini) THM FP or S
Polar Bear Soft Serve, page 366 (coconut, dairy, nut milk), THM FP
Cottage Berry Whip, page 374 (dairy) THM FP
Collagen Berry Whip, page 375 THM FP
Candies And Bars – starting on page 377, all recipes are egg-free. Some have dairy and/or nuts
Egg Free Dessert Recipes In Trim Healthy Table.
Handy Chocolate Syrup, page 317 THM FP (not a dessert on its own but delicious on all kinds of desserts!)
Brownie Batter In A Mug, page 405 (coconut, THM Baking Blend) THM S
No Bake Peanut Butter Cheesecake with Chocolate Crust, page 406 (nuts, dairy) THM S
No Moo Cheesecake, page 407 (choose an egg-free pie crust) (whey) THM S
Pumpkin Custard Silk Squares or Pie, page 410 (dairy, almond) THM S
Lightened Up Pumpkin Custard Silk Squares, page 412 (dairy, coconut, almond) THM S
Strawberries and Cream Pie, page 413 (dairy, nut milk, coconut, almond) THM S
Candies and Bars, starting on page 418 all recipes EXCEPT Chocolate Chip Peanut Butter Cookie Bars are egg free
Brown Rice Krispy Treats, page 438 THM E
Trimmy Choco Pudding, page 439 THM S
No Moo Cream Cheese Bites, page 440 (coconut) THM S
Lemon Lime Burst Whip, page 442 (dairy) THM FP
Peanut Chocolate Whip, page 442 (dairy, nuts) THM FP
Miracle Mousse Makeover, page 444 (coconut, whey) THM FP or S
One Minute Yogurt Bowl, page 445 (dairy, nut milk) THM FP or S
Chocolate Berry Cream Fluff, page 447 (dairy) THM S
Eggless Dessert Recipes in Trim Healthy Future.
Simple Sweet Oat Bakes, page 288 (oats), THM E
Orange Scones, page 295 (THM Baking Blend, dairy) THM S
Cherry Jello, page 320 THM FP
Apple Crumble, page 329 (oats, butter, THM Baking Blend) THM E
Blueberry Crumble, page 331 (oats, THM Baking Blend, butter) THM XO or E
Bananas Foster, page 335 (butter, nut milk) THM XO or E
Egg Free Desserts From Your Favorite THM Bloggers (and More).
The Trim Healthy Mama Community is blessed with so many creative cooks! They've got some easy and delicious on-plan egg free dessert recipes for you, too.
Some recipes included may not be from THM-specific bloggers so if you check out other recipes on a site, check carefully and make substitutions as needed to keep your eggless desserts on-plan.
Big List of Egg Free Trim Healthy Mama Friendly Dessert Recipes
Don't let an egg allergy or sensitivity keep you from enjoying a delicious dessert on your Trim Healthy Mama journey. Try one of these tasty egg free recipes and stay on-plan.
PIN IT!
Pin this image to your favorite egg free desserts boards on Pinterest.