---
We've all been there, haven't we? The munchies hit, the baby's asleep, or it's late and everyone else is in bed. Instead of taking your blender out to the garage, why not give one of these easy, quick, and quiet Trim Healthy Mama plan inspired snacks a try?
---
If you're a member of any Trim Healthy Mama Facebook groups you've probably seen posts of Mamas blending shakes in their garages (or even bathrooms). This is to make sure Mama gets a snack and baby (or the rest of the family) doesn't wake up in the process.
We know how important sleep and snacks are, don't we?
I no longer have littles in my house on a regular basis that need naps. However, there are occasions when making a racket to produce a snack is not a great idea.
Like since my husband goes to bed about 3 hours before the rest of us, for example. Since he gets up very early for work (thank you, honey!) I do my best to keep things quiet so he gets the rest he needs.
We love shakes and rich creamy things whipped with a mixer. But those are so noisy! When you want THM snacks and can't use a noisy kitchen appliance what can you do?
You can make one of these 40+ easy, healthy, on plan THM snacks, of course!
Savory THM Snacks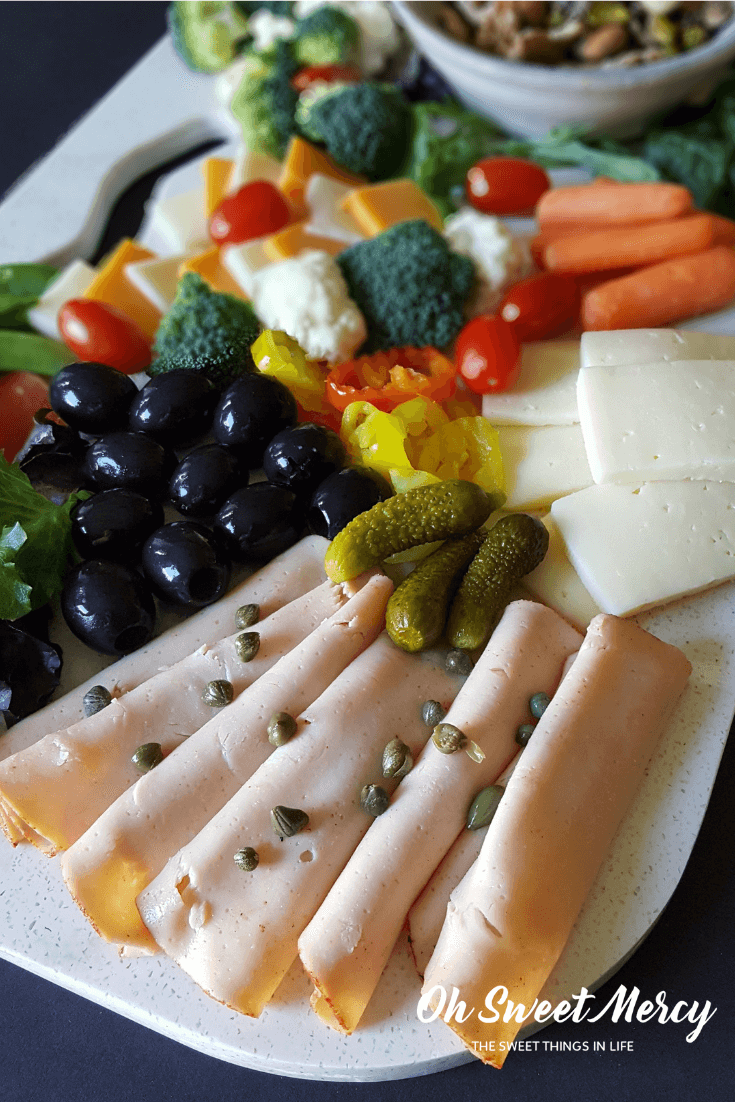 One of my favorite super easy snacky things to do is throw together a charcuterie board! Learn how to make one to fit S, E, or FP styles here: How to Make a THM Charcuterie Board for On Plan Snacking and Entertaining.
Fresh veggies and dip anyone?
Yes please! How about some Creamy Cajun Ranch Dip? It's an FP, too! That's low fat and low carb if you're not familiar with THM lingo 😉
Remember, we always need to anchor our meals with protein. Snacks should also include some protein, so adding a piece of string cheese, a few slices of deli meat, or a handful of nuts to your veggies and dip snack would be smart. Just be mindful of your Fuels, Trim Healthy Mamas.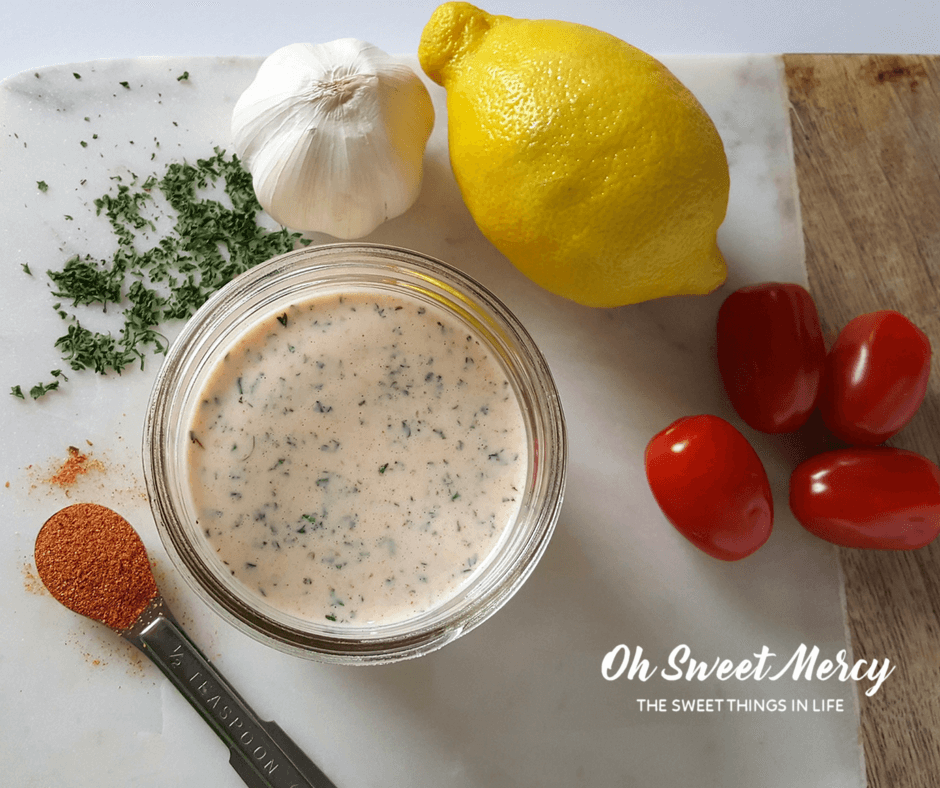 I also have a yummy all-the-fat THM S French Onion Dip.
This dip is best when refrigerated a bit but honestly I often just eat it right away. If you use all onion powder instead of adding the dried minced onion then you don't have to worry about hard, dried bits of onion that haven't rehydrated yet.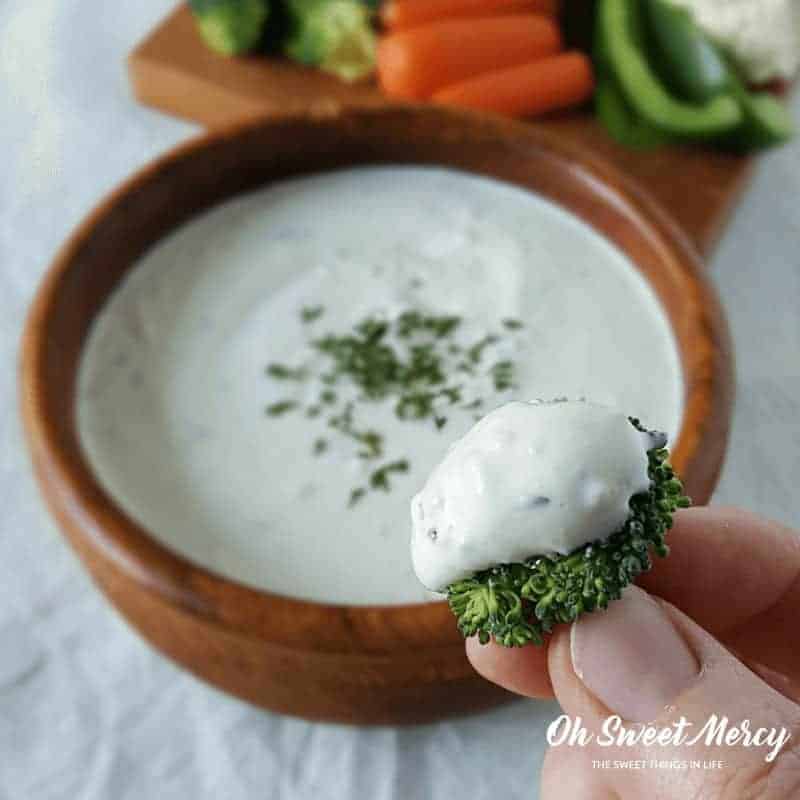 My Easy 3 Ingredient Guacamole is great for veggie dippers or on plan, low carb crunchy things.
Rolled Up THM Snacks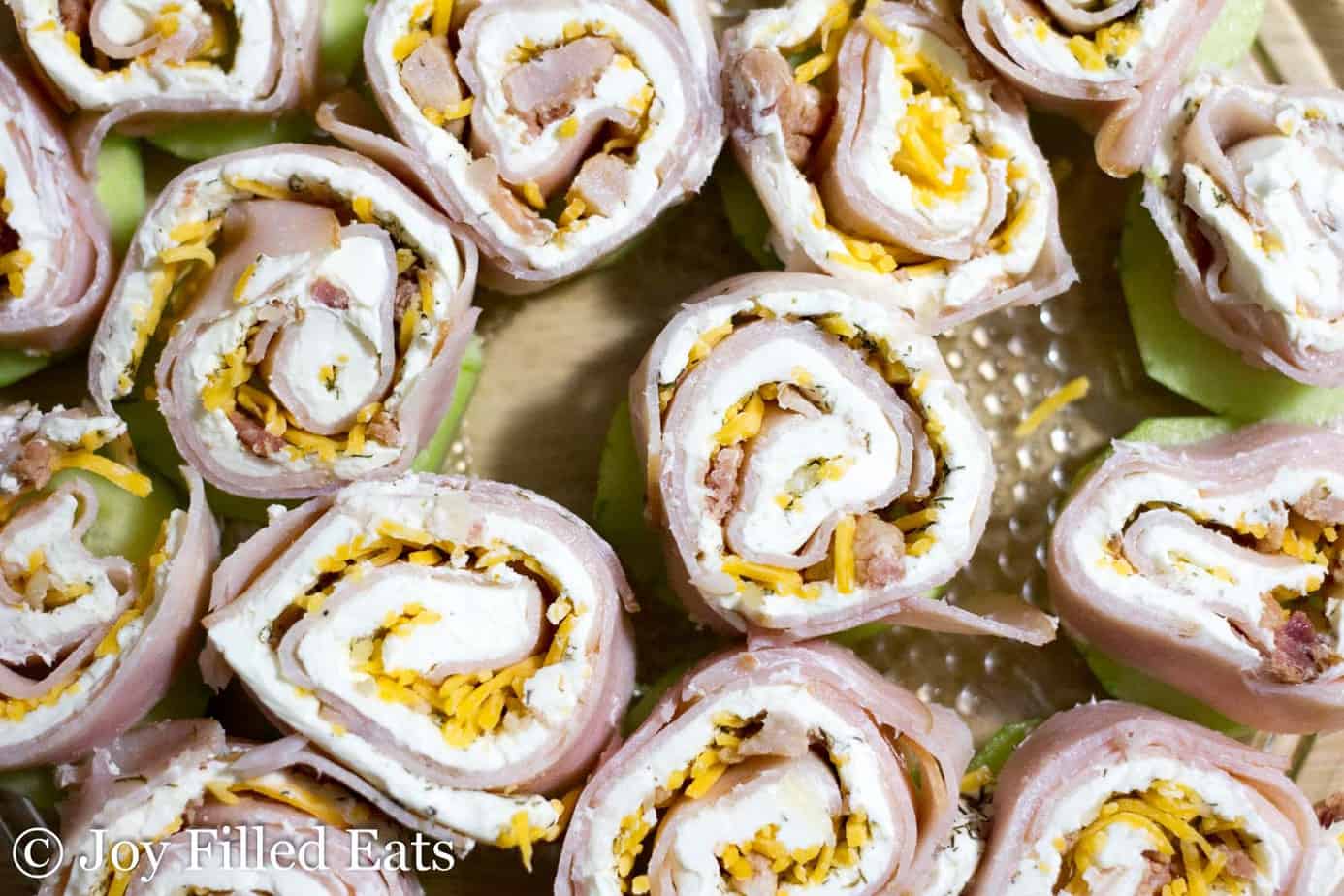 These Turkey Bacon Ranch Pinwheels from Joy Filled Eats are a great S (and keto) option! No low carb tortillas needed, either.
If you have some Wonder Wraps on hand give these Perfect Pinwheels a try. They're gluten free and can be made for THM S (low carb) or Fuel Pull.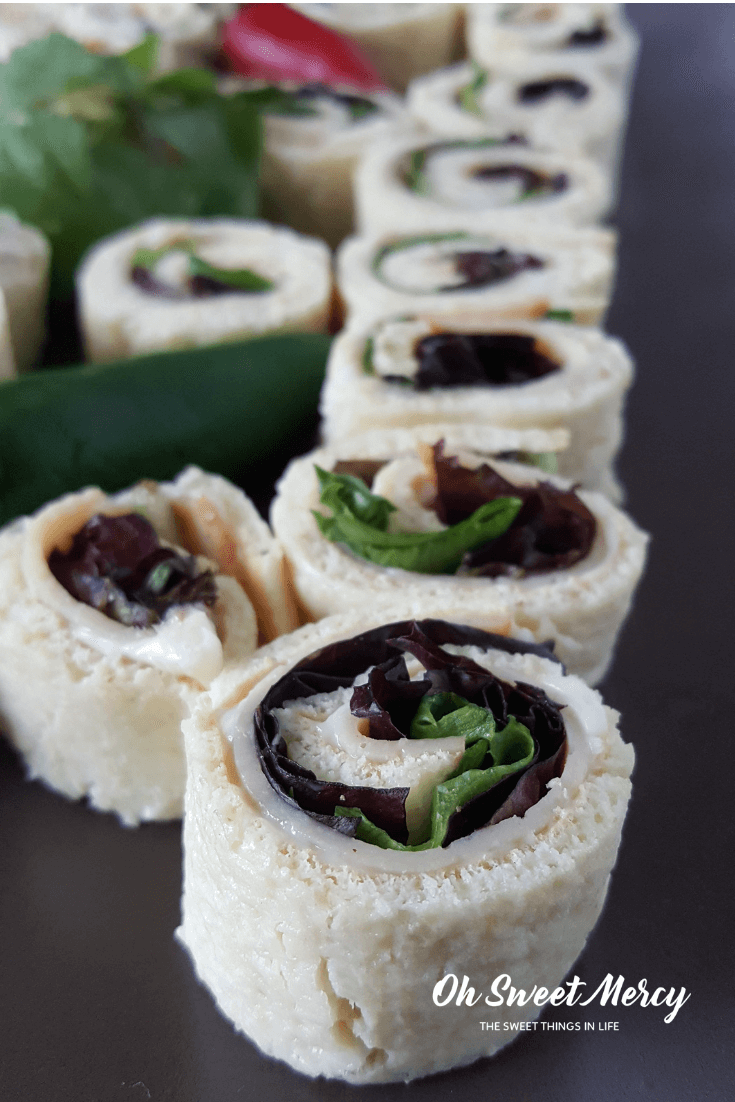 Any on-plan wrap can be spread or stuffed with something tasty and rolled up. Here's a few ideas:
Mayo (try my Low Fat Mayo Hack for an E or FP), deli meat, and fresh greens
Spread with peanut butter or cream cheese and top with slices of fresh strawberries (S)
Use reconstituted peanut powder (see the Peanut Junkie Butter in the first THM Cookbook, page 481) and Slim Belly Jelly (page 478)
Egg or cooked meat salads (see below)
Quick THM-S Snacks with Boiled Eggs
Keeping hard-cooked eggs on hand means easy snacks! Stuffed eggs on their own make a great protein-rich snack. Egg salads can be eaten on a Light Rye Wasa cracker or other plan-friendly cracker or bread option. Or just with a spoon if you're in a hurry 😉
Sister's Simple Savory Egg Salad (S)
Creamy Ranch Egg Salad (S)(no mustard)
Hard cooked eggs, pickles, and a handful of fresh berries (S)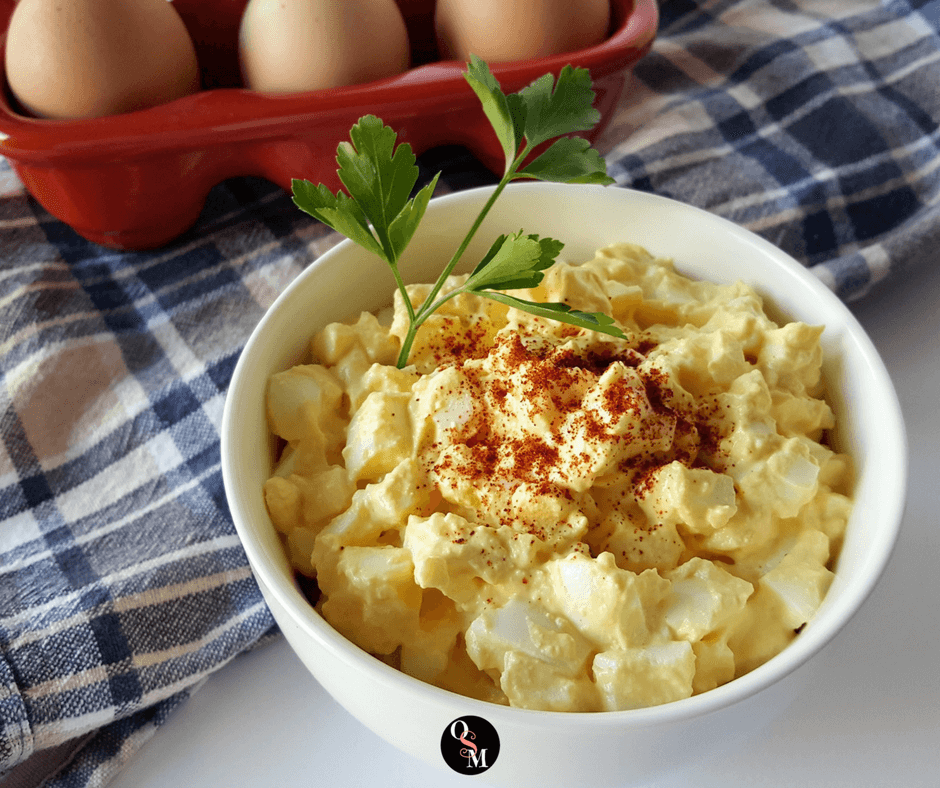 Easy THM Snacks with Cooked or Canned Meats
These recipes use already cooked meat you may have leftover (or prepped ahead) such as chicken, turkey, turkey ham, OR canned meats like tuna and chicken. Some can be made Fuel Pull style, too, making them versatile for E or FP snacks.
Enjoy with on-plan crackers or bread options, with fresh veggies, or on a pile of dark, leafy greens.
Tricky Tuna Salad (S) from Wonderfully Made and Dearly Loved
Real Food Mediterranean Tuna Salad (S, Light S)
Tuna and Capers (S)
Tuna Stuffed Pepper for One (S or FP)
Turkey-Ham Salad (S)
Chicken Apple Salad (E) – Lotsa Little Lambs
Sriracha Chicken Salad (S or FP)
Easy Peasy Pea Salad (S) – great on its own but I often add chopped eggs, cooked chicken, or even turkey pepperoni
Easy Southwest Chicken and Brown Rice Salad (E) great if you have leftover cooked brown rice on hand
Easy 4 Ingredient Lemon and Chive Chicken Salad (S or FP)
Low Carb Meaty Popper Pockets (S)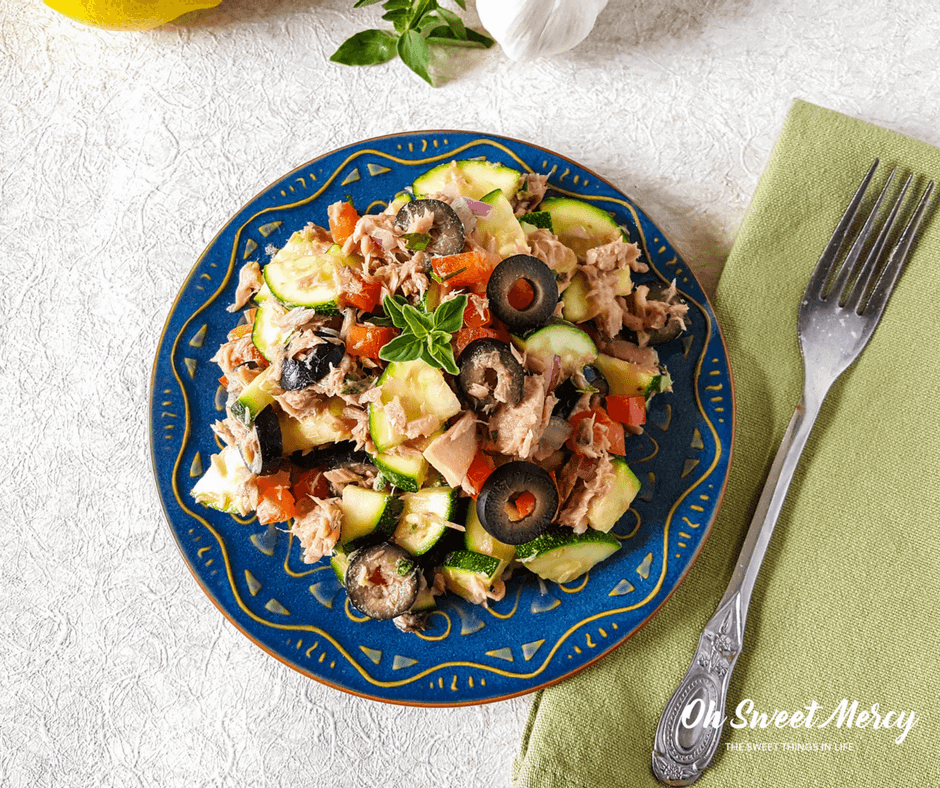 Sweet THM Snacks
Sometimes you want something sweet, right? Here's some quick and easy sweet THM snacks to satisfy that craving and keep you on plan.
Easy Protein-Packed Beverages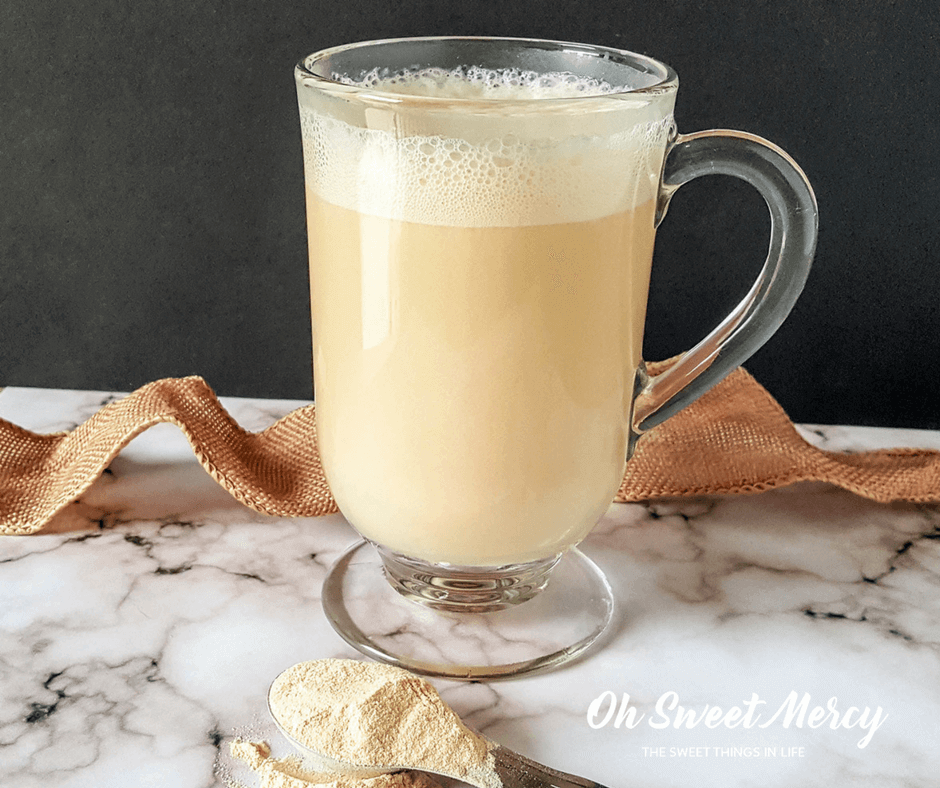 Every have to times when you just don't feel like chewing? Adding protein powder or collagen to a beverage makes it more than just a drink.
Chocolate Raspberry Protein Drink (S or FP)
Orange Creamsicle Hot Cocoa (S – add Pristine Whey Protein Powder or Integral Collagen or other on-plan products)
Add a scoop of protein powder or collagen to any hot or iced tea or coffee. If you like flavored coffees, check out these Sugar Free Coffee House Syrups from Nana's Little Kitchen.
Sweet THM Snacks For Your Bowl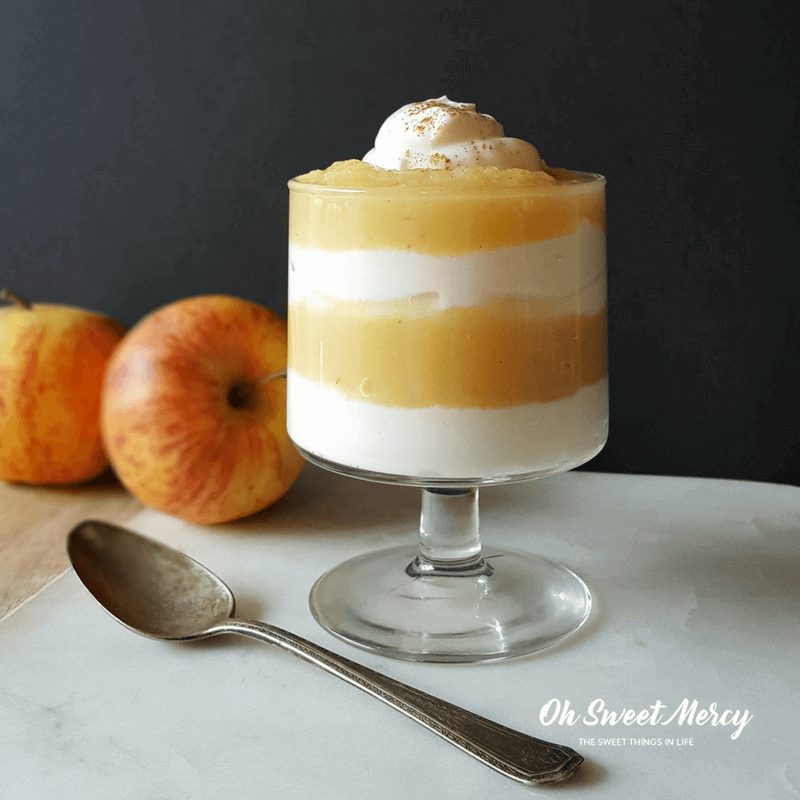 There's lots of healthy things you can quickly and easily mix up in a bowl! Or use a pretty parfait glass and treat yourself to something fancy 😉
Caramel Apple Yogurt Parfait (E)
Lemon Essential Oil Yogurt (use nonfat Greek yogurt for E or FP, whole milk Greek yogurt for S)
Easy 3-Ingredient Apple Dip (E) – Briana Thomas
Chocolate Covered PB & J Protein Mess (S) – Briana Thomas
Raspberry Chia Low Carb Pudding (S) – Wholesome Yum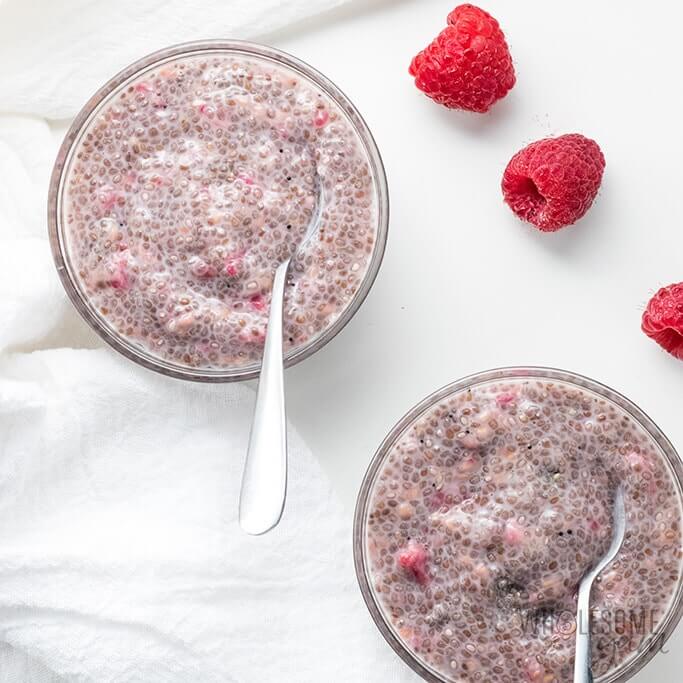 Chocolate Chia Pudding (S) – Joy Filled Eats (this will take a bit to thicken so prepping ahead would be smart 😉 )
Easy Snack Balls (E) – Briana Thomas
Instant Peanut Butter Chocolate Covered Strawberries (S) – Briana Thomas
Seven Simple Single Serve Greek Yogurt Variations (S, E, FP) – Briana Thomas
Fried Cream Cheese and Berry Taco (S) – Briana Thomas
Peanut Butter Cup Dip – (S) – Mrs Criddle's Kitchen
Sugar Free Cream Cheese Dip (S) – Nana's Little Kitchen
Top Greek yogurt or cottage cheese with fruit for a quick snack!
For an S snack, you can use whole milk Greek yogurt (or mix MCT oil into nonfat Greek yogurt), then top with fresh or frozen berries
Want an E snack? Use nonfat Greek yogurt or 1 – 2% cottage cheese and E friendly fruits
Similarly, for a FP snack use nonfat Greek yogurt or 1 – 2% cottage cheese and fresh or frozen berries
Check the plan book for more details, see the Food Lists for each fuel type
More Easy Sweet THM Snacks
Low Carb Keto Protein Cookie Dough Bites (S) – Wholesome Yum
Candy Bar in a Jar (S) – Nana's Little Kitchen
Lemon Bar in a Jar (S) – Nana's Little Kitchen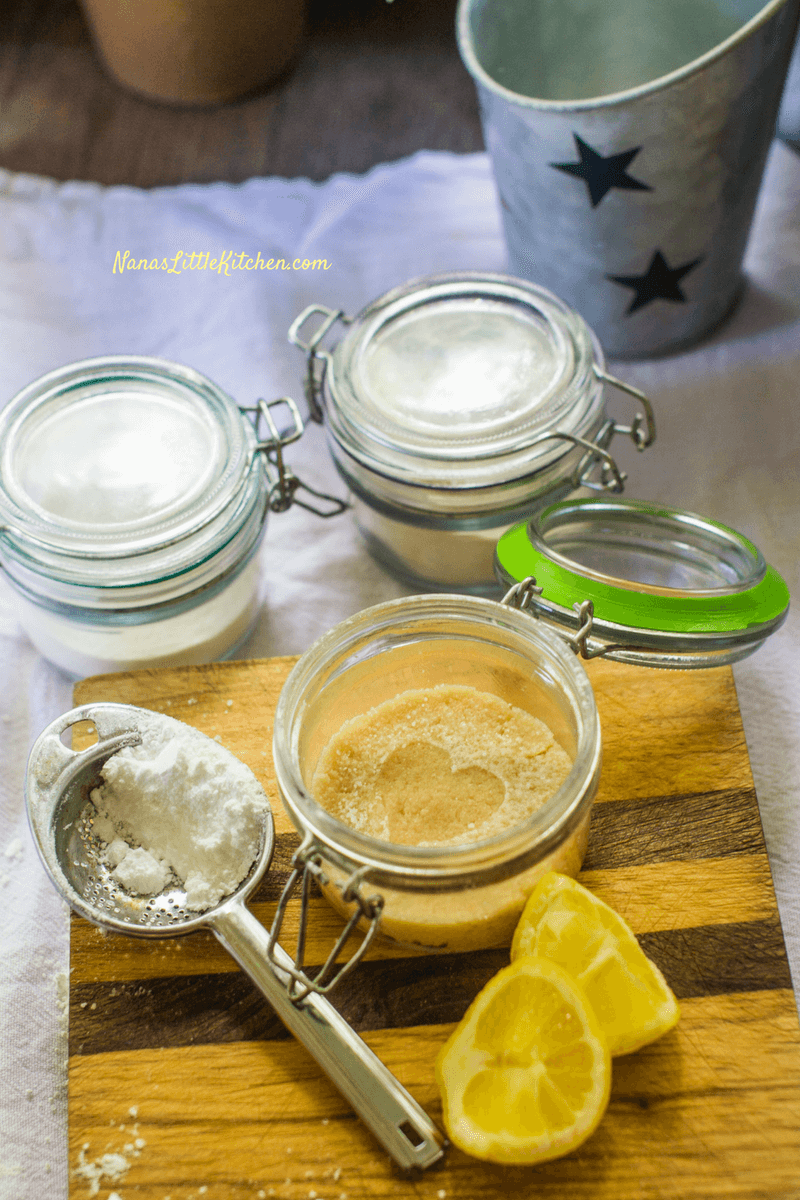 Easy And Quiet Snacks Can Save The Day!
While you may not need to worry about waking a cranky baby, toddler, or significant other, these easy snacks can save the day. They often make the difference between staying on plan or throwing in the towel.
Prepping ahead is also smart. Many of these snack ideas can be prepped ahead. I highly recommend Nana's Little Kitchen In-A-Jar snacks, those Candy Bar versions have saved me more than once.
Finally, having easy snacks prepped and ready when the snackies hit out of the blue or your day jumps off the rails is a lifesaver!
What are Your Favorite Quick and Quiet THM Snacks? Share Below To Inspire Others!