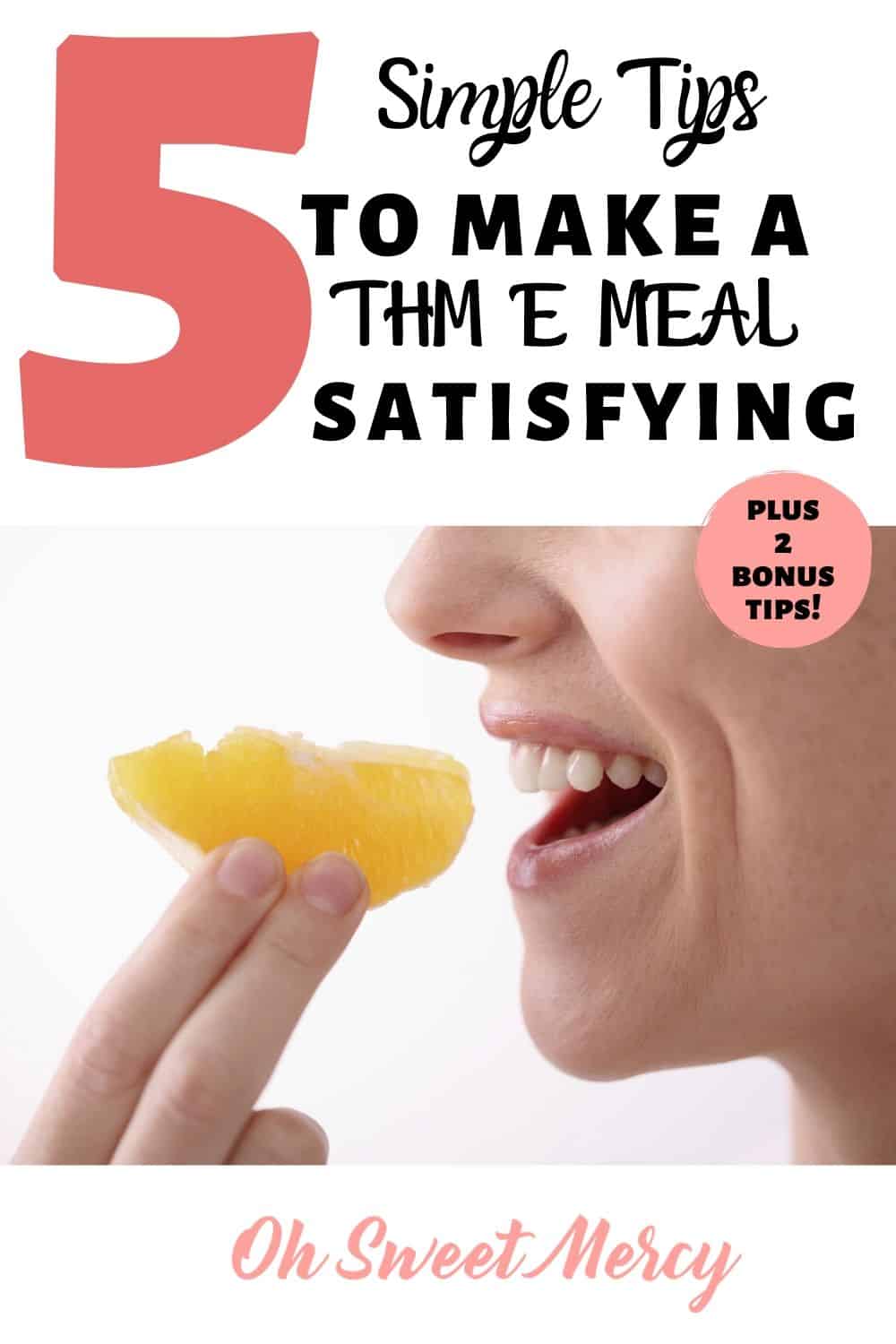 ---
Do you struggle with putting together a THM E meal? Have a hard time feeling (or staying) satisfied after eating a low fat, healthy carb meal? I've been there! I used to avoid them most of the time, but we need those slimming, healthy carbs. Here's how I've learned to make THM E meals satisfying.
---
Please note: I've included a lot of information here to help new THMs understand the E meal. If you already understand it, you can click/tap the GIVE ME THE RECIPE button above for a summary instead. But, I do encourage you to look over the info below in case you need a refresher! Sometimes we think we remember all the things but forget a point or two 😉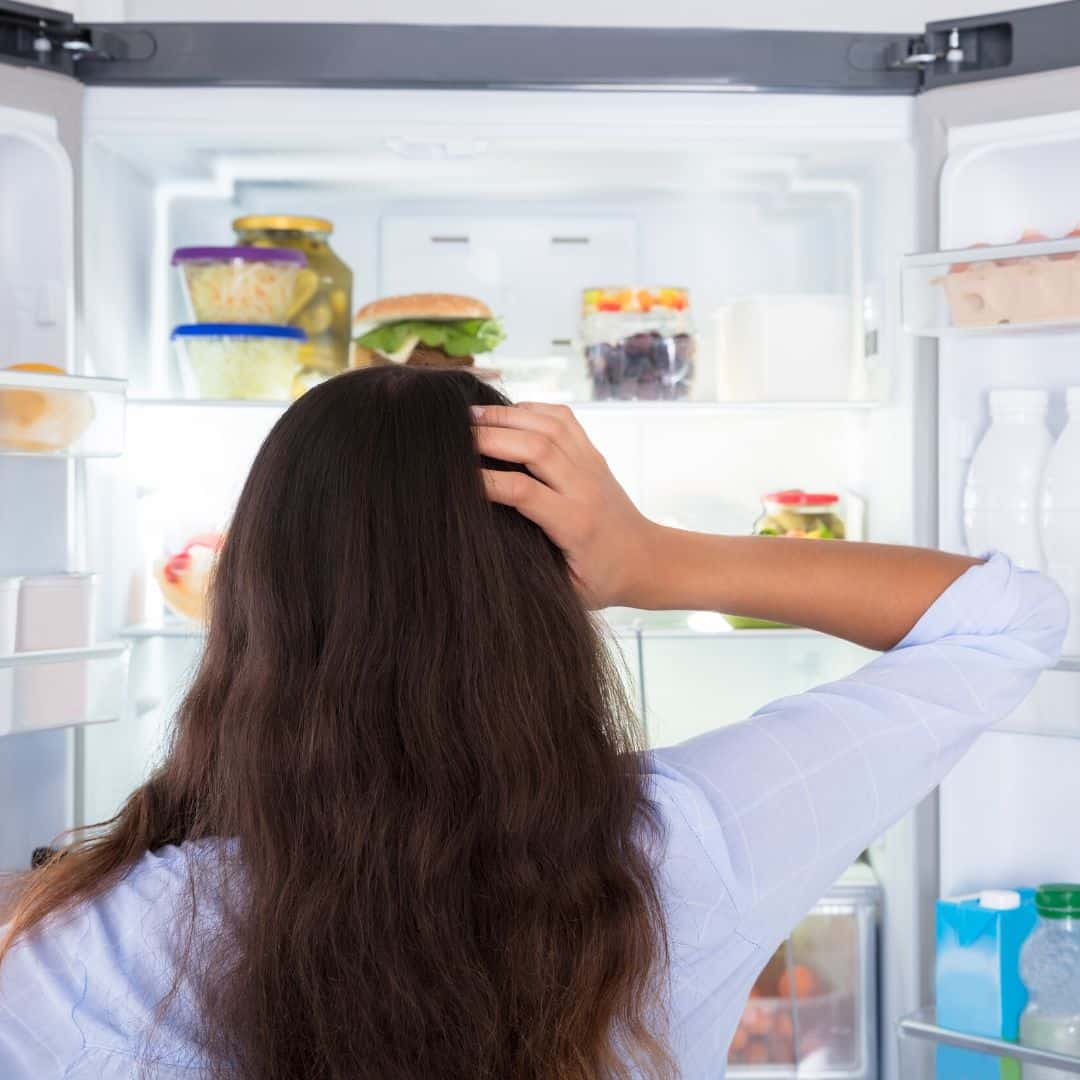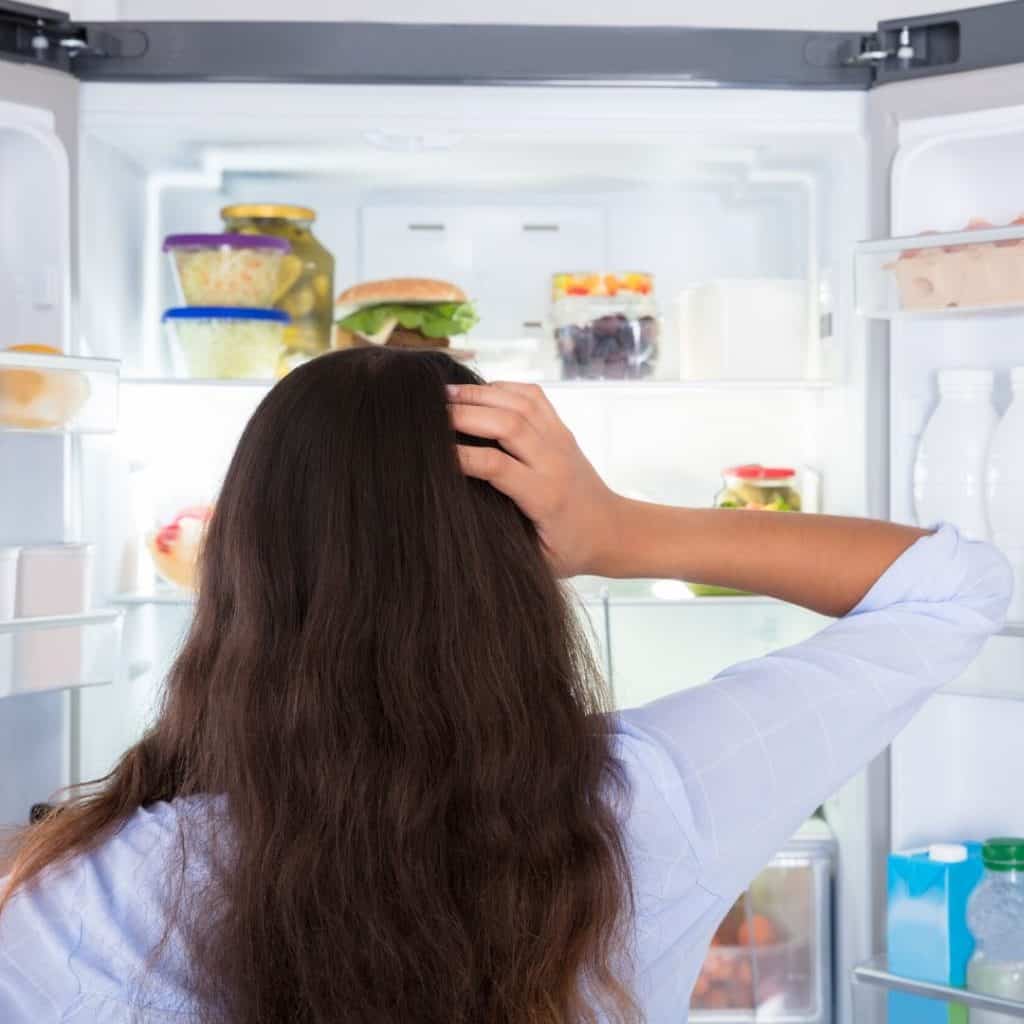 What Is A THM E Meal?
On the Trim Healthy Mama plan we don't eliminate any food groups. We eat a variety of healthy foods in a very specific way. This way of eating helps our bodies heal and release excess weight.
The E in THM E stands for Energizing. The energizing foods we eat are slow-burning complex carbohydrates. These are the healthy carbs that nourish and support our thyroid and adrenal glands.
Those two glands have a huge effect on our metabolism! Keeping them healthy and well-nourished helps our bodies burn fat and lose weight.
---
Be sure to read Chapter 4: The Energizing Meal (E For Short) in the revised THM plan book for complete details on the Energizing fuel type.
---
Why Are E Meals So Difficult For Some People?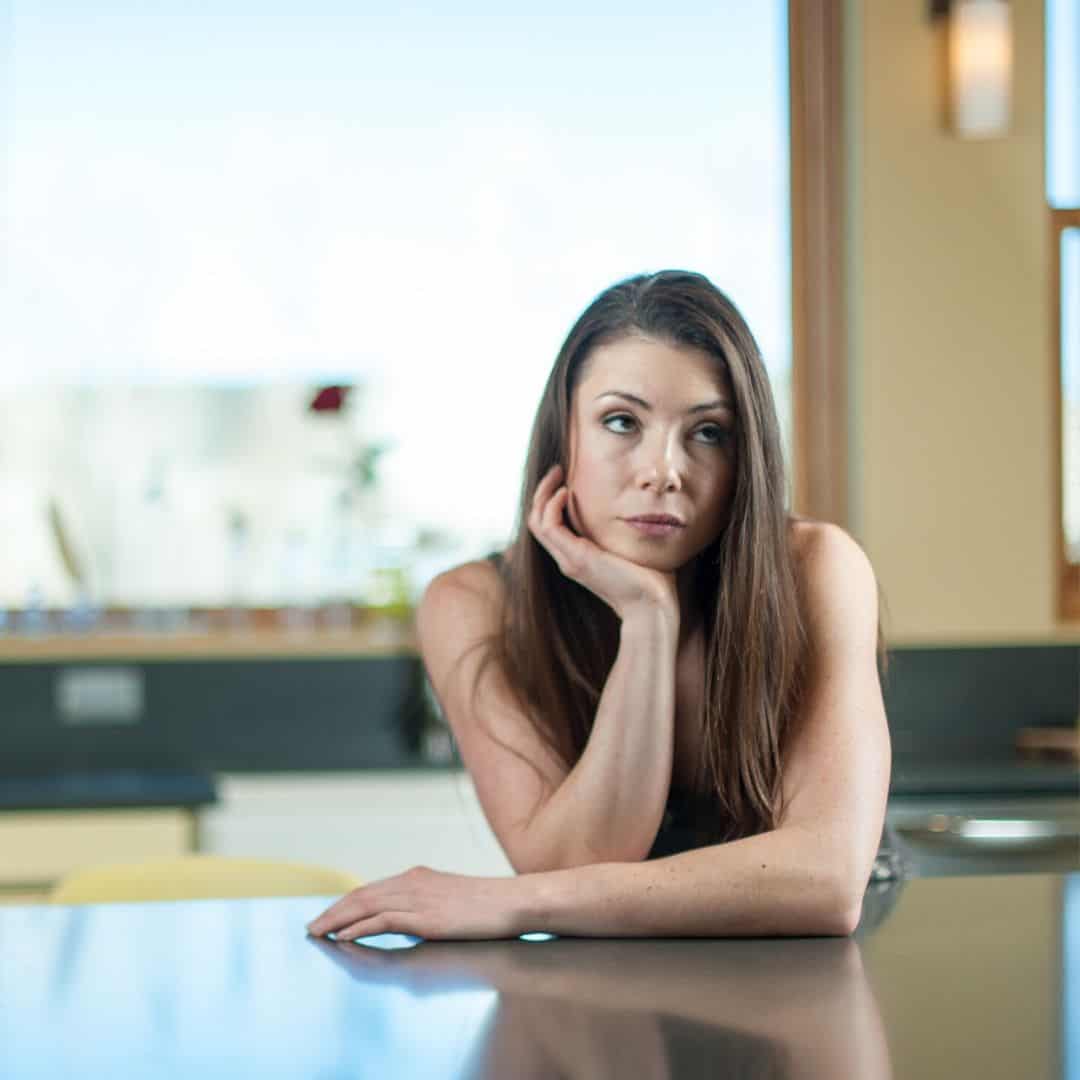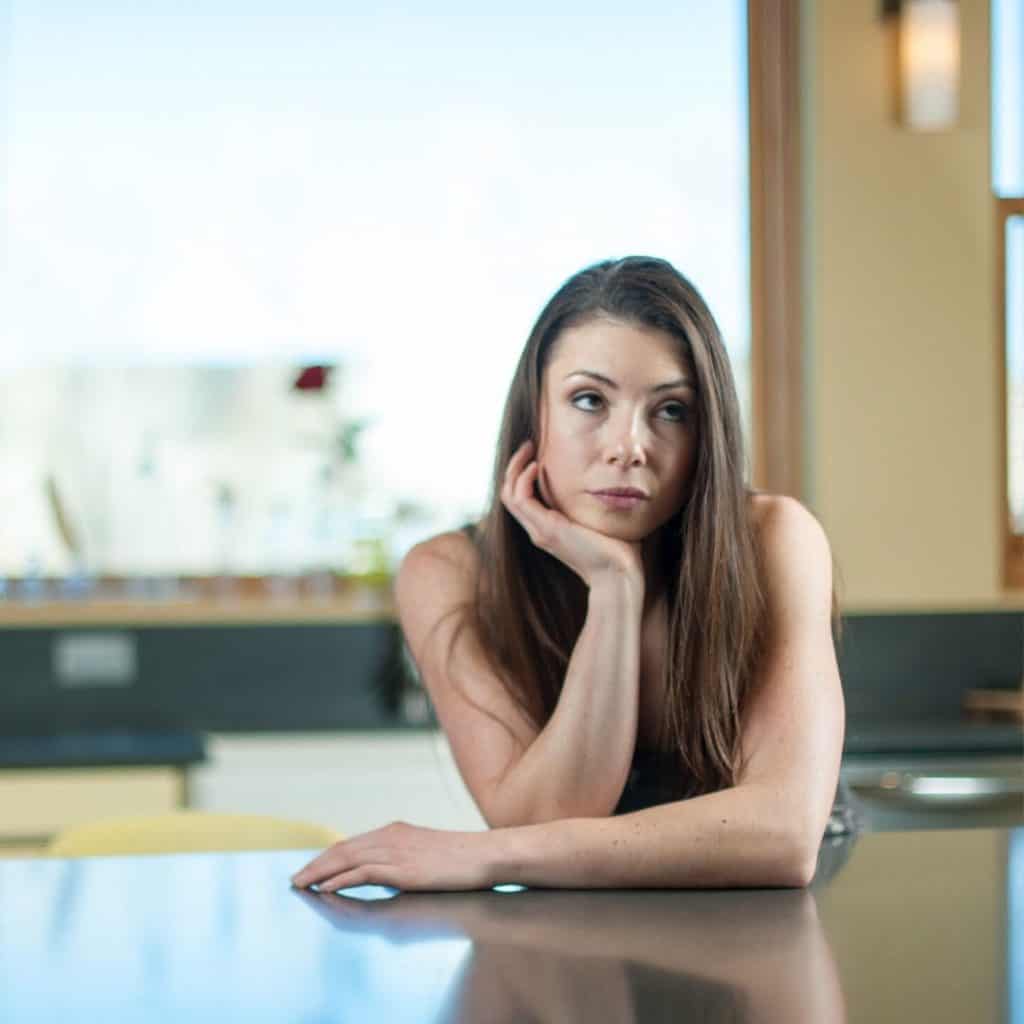 Most people, it seems, tend to gravitate toward THM S meals when they first start the Trim Healthy Mama plan. The S there stands for Satisfying. That's because in S meals we get to liberally enjoy all the (healthy) fats.
And healthy fats are supremely satisfying.
Of course, being wise with our fat consumption means we're not eating gobs of butter, cheese, and cream in every S meal. Sometimes we eat lighter S meals, sometimes we skip the dairy.
We mix things up and stay out of fuel ruts. Or, we should anyway. Adding slimming THM E meals to our days and weeks helps keep our fat consumption in balance and keeps us out of the low carb rut.
Don't get bogged down in dangerous fuel ruts. This is when you take one type of meal (usually S, because Mamas love their fats) and repeat it over and over and over again…This type of fuel rut will eventually stall your weight loss, stress your adrenals, and be a meanie to your thyroid.

Revised Trim Healthy Mama Plan Book, page 76
Also, putting together a low carb THM S meal is often just seems easier than making an E meal. Pick any meat, add some fat, and non-starchy veggies and boom you're done.
With E meals, we must be a bit more careful and precise. Not all meats or dairy fit with THM E guidelines. Some E fuel foods take a while to prepare as well.
Plus, with all the keto and low carb recipes floating around the interwebs, there's just no end to inspiration for S meals.
And, for some people, a fear of carbs keeps them from eating too many THM E meals.
Carbophobes, Raise Your Hands (But Please Keep Reading).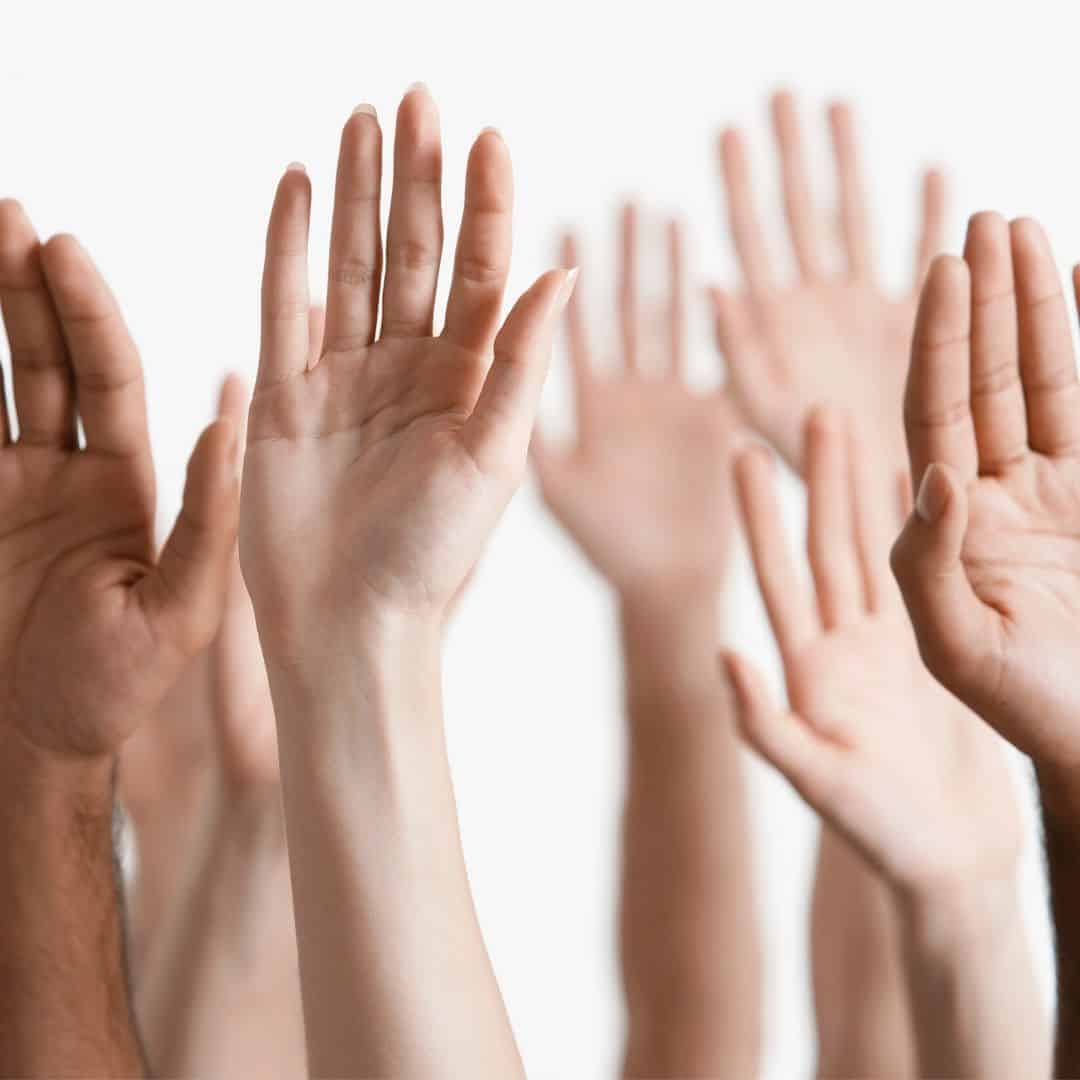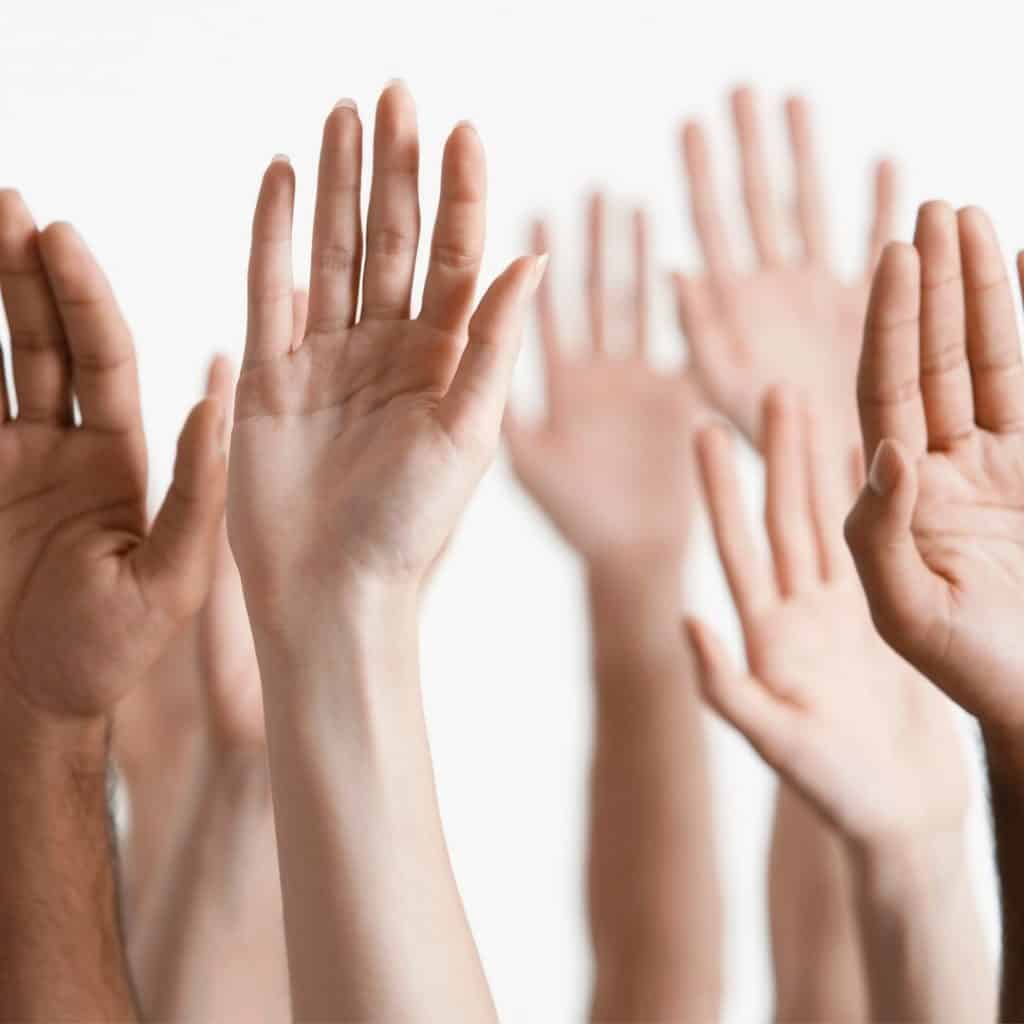 When someone comes from a keto or low carb lifestyle to THM, they often have a fear of carbs. I was one of those people so I get it.
I did Atkins for almost a year, way back in 2006. At first it was great. All meat and cheese and butter and cream! The weight started melting off. I thought for sure I'd finally found THE thing that would finally get me to thin.
Then the weight loss really slowed down. I craved carbs and the diet became a chore. It simply was not sustainable for me in the long term.
Fast forward about a decade and I'd just started doing THM. I mainly ate S meals, because deeply ingrained in my mind was this thought:
Carbs are the devil. Carbs make you fat.
The weight came off very easily at first! Then once again, the weight loss slowed way down. I was so afraid of eating carbs I only ate a THM E meal on occasion.
They always left me feeling unsatisfied and feeling starving soon after. Of course, that didn't help me want to eat more of them.
Looking back, I see that I should have eaten more E meals. My poor thyroid and adrenal glands needed the nourishment they provide!
How I Overcame My Carb Fears And Embraced The THM E Meal.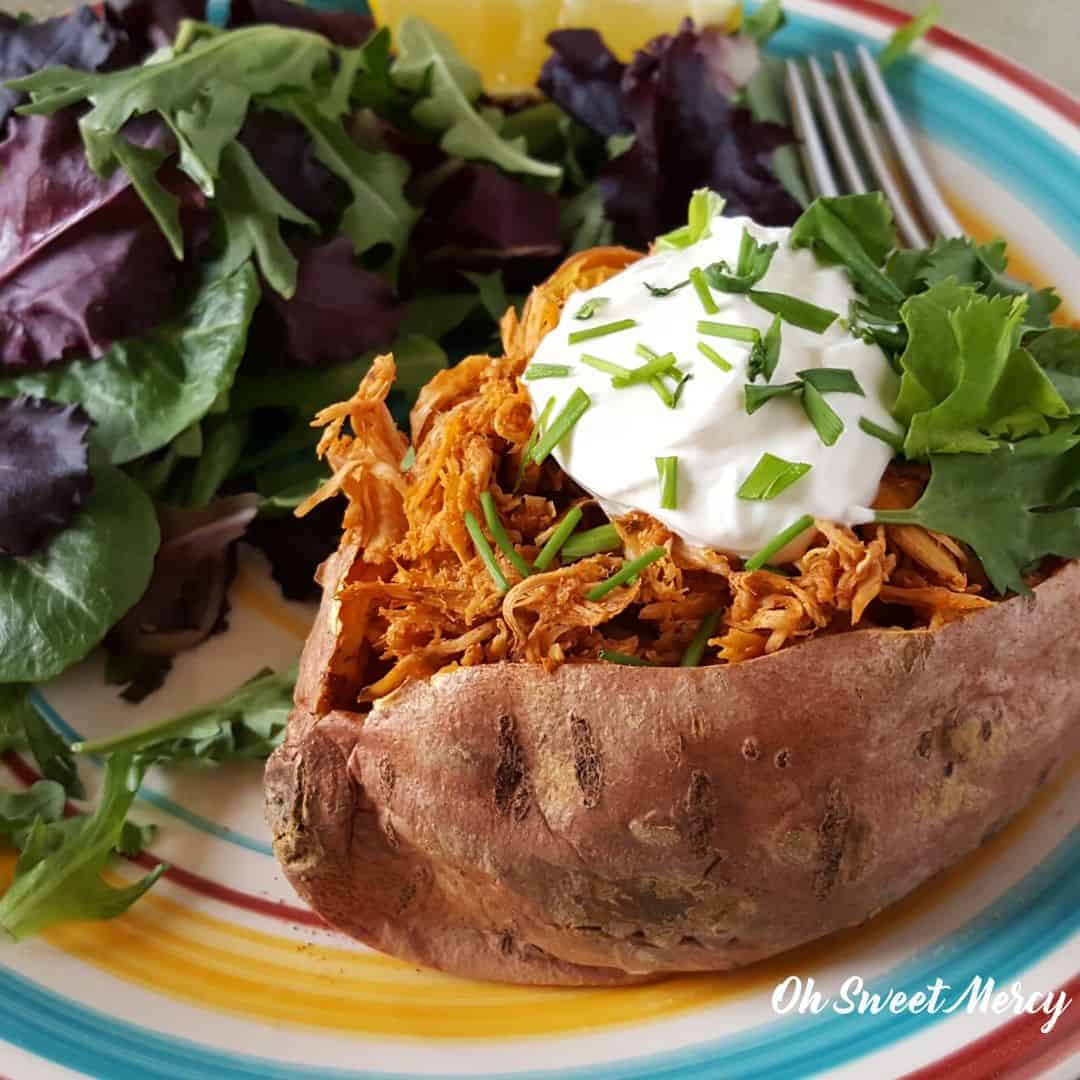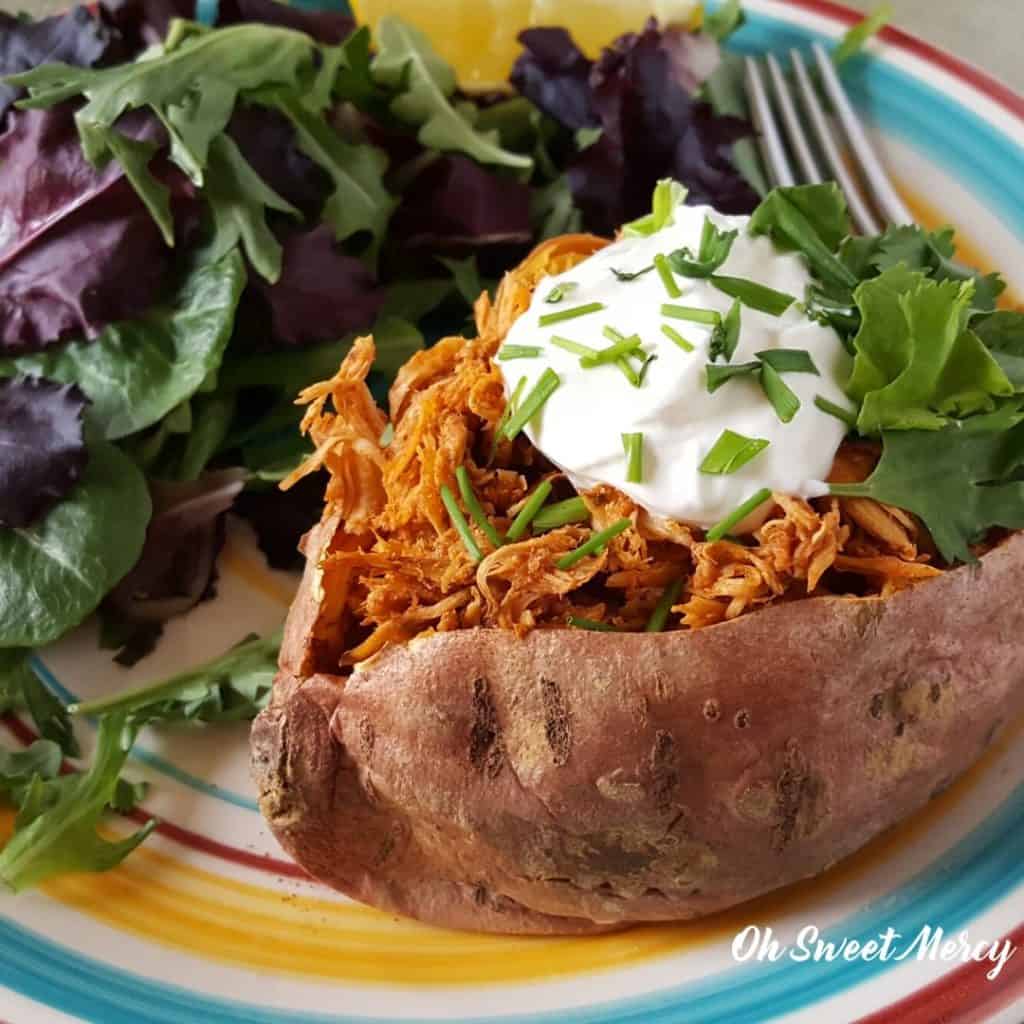 To make a long story short, I simply challenged myself to eat an E meal or snack every day for a week. I even put together something YOU can do as well: The E-A-Day One Week Challenge For THMs.
I discovered…
E meals are not as hard as I thought.
Low fat, healthy carb meals can be delicious and satisfying.
My slower metabolism seemed to perk up a bit.
I actually started enjoying and looking forward to E meals!
I've not updated this challenge since then, and ideally it would have a challenge group associated with it on Facebook. However, it's still a great resource and can help you overcome your fear of the THM E meal.
I'll be doing some updating on the challenge post soon and will keep you updated. Make sure you're subscribed to my email list so you don't miss out on the news!
5 Best Tips For Feeling Satisfied When Eating A THM E Meal.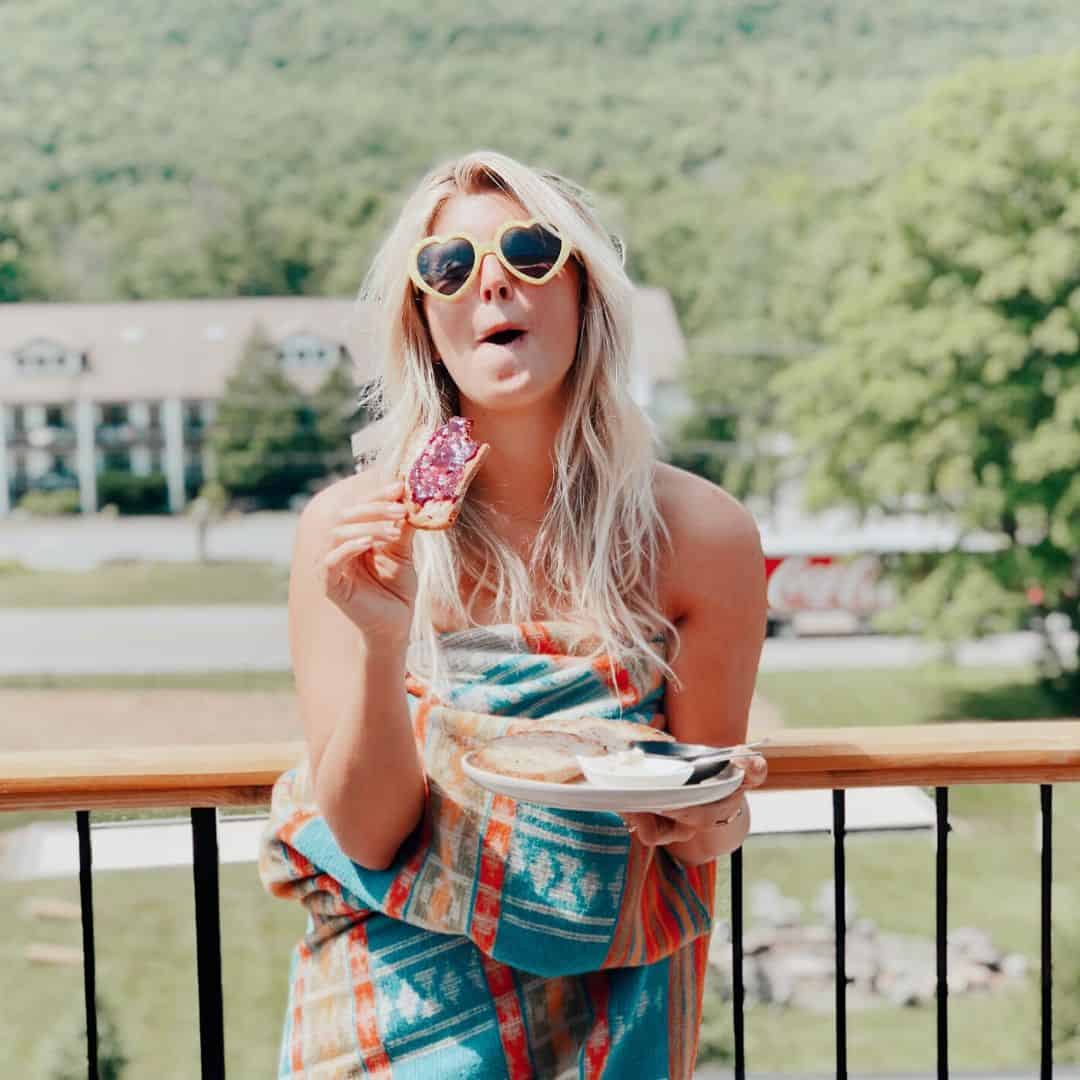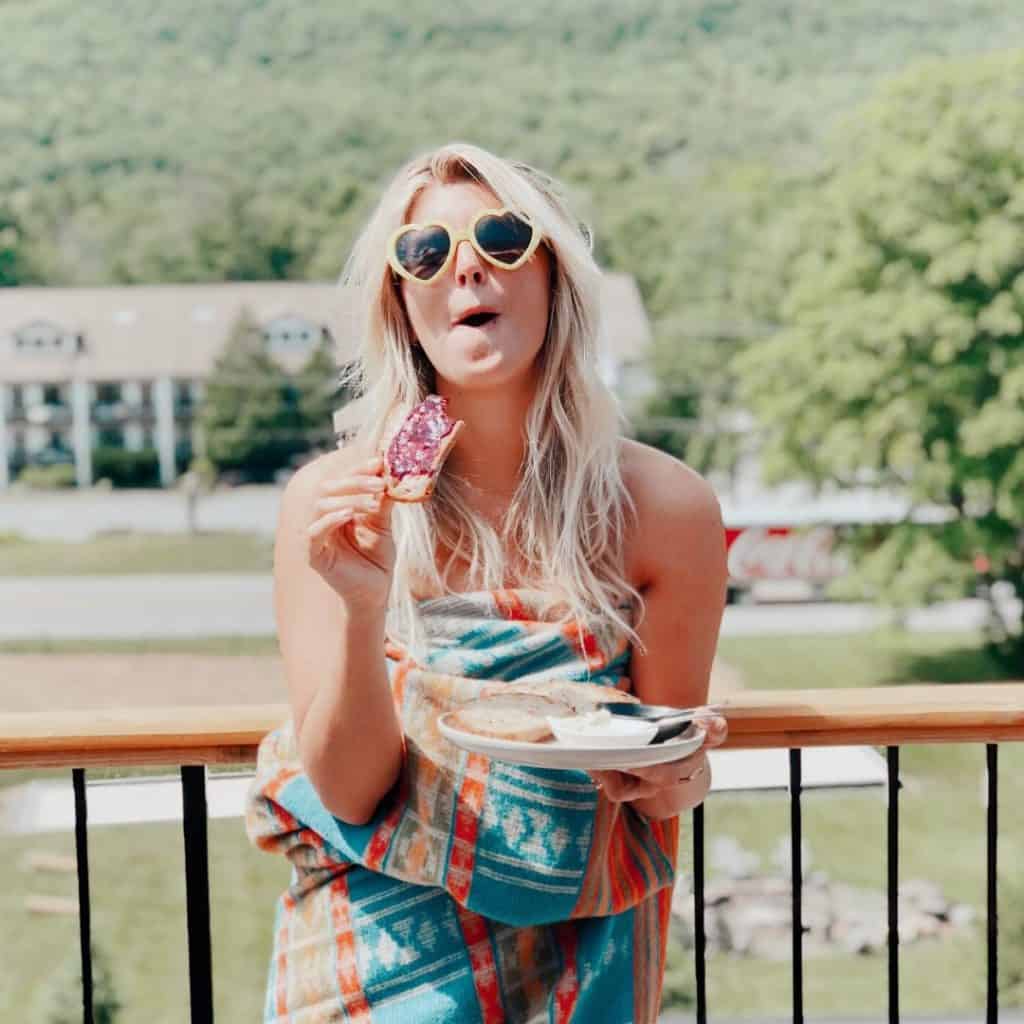 On August 18, 2020, I'll celebrate my SIX year "trimmiversary" on THM. I have NEVER stuck with ANY diet for more than a year, so this is a huge accomplishment!
I've had some ups and downs along the way. The ups, success in losing weight, lowering blood pressure, and blood sugar. The downs? 100% due to being my own worst enemy.
Mindset is HUGE, people. I've written a few posts about changing our thinking too:
But, I've also learned how important THM E meals are to success on this plan. And, especially now as I'm pushing 50 they are even more necessary.
Here's my best tips for successful and satisfying THM E meals.
1. Understand the THM E Meal Guidelines.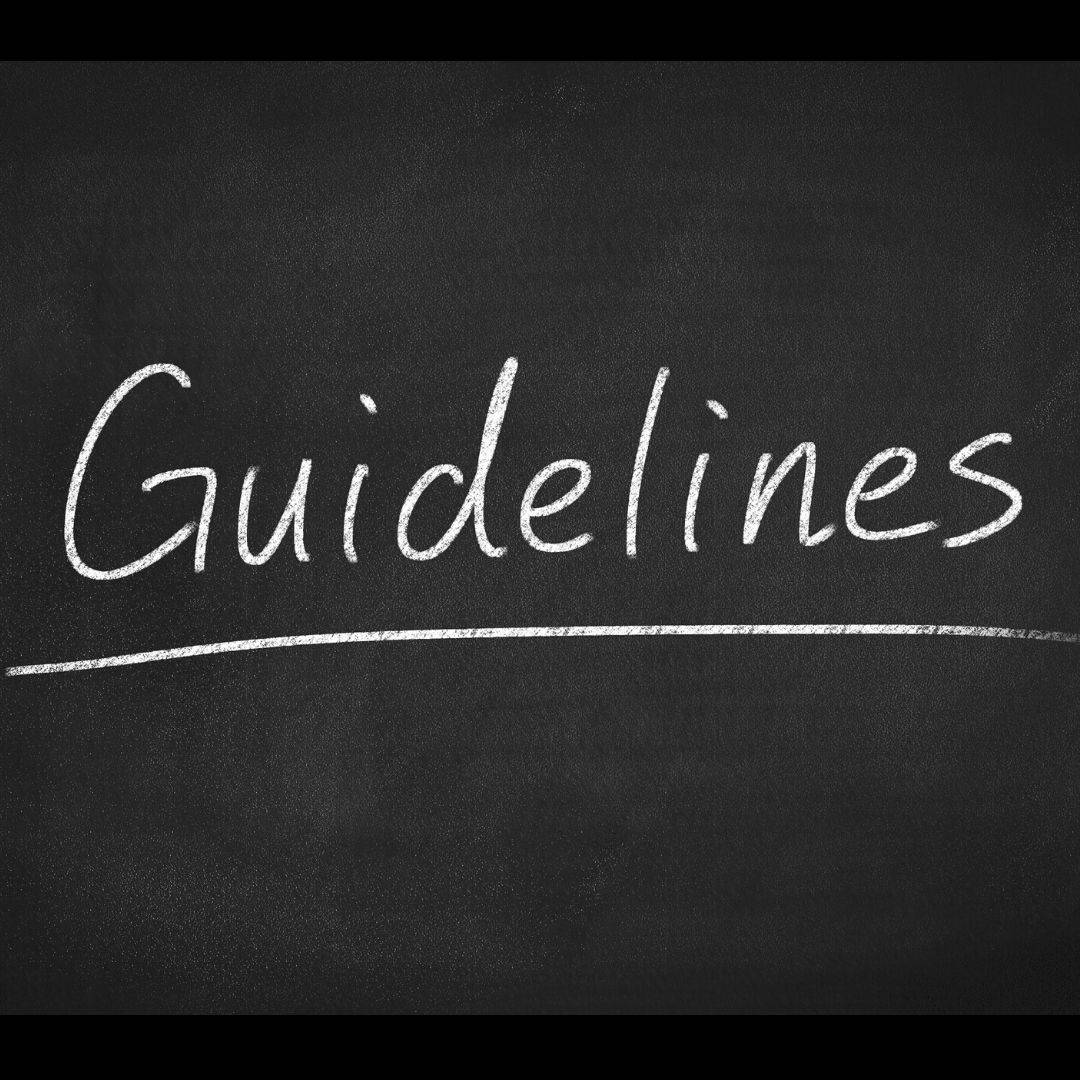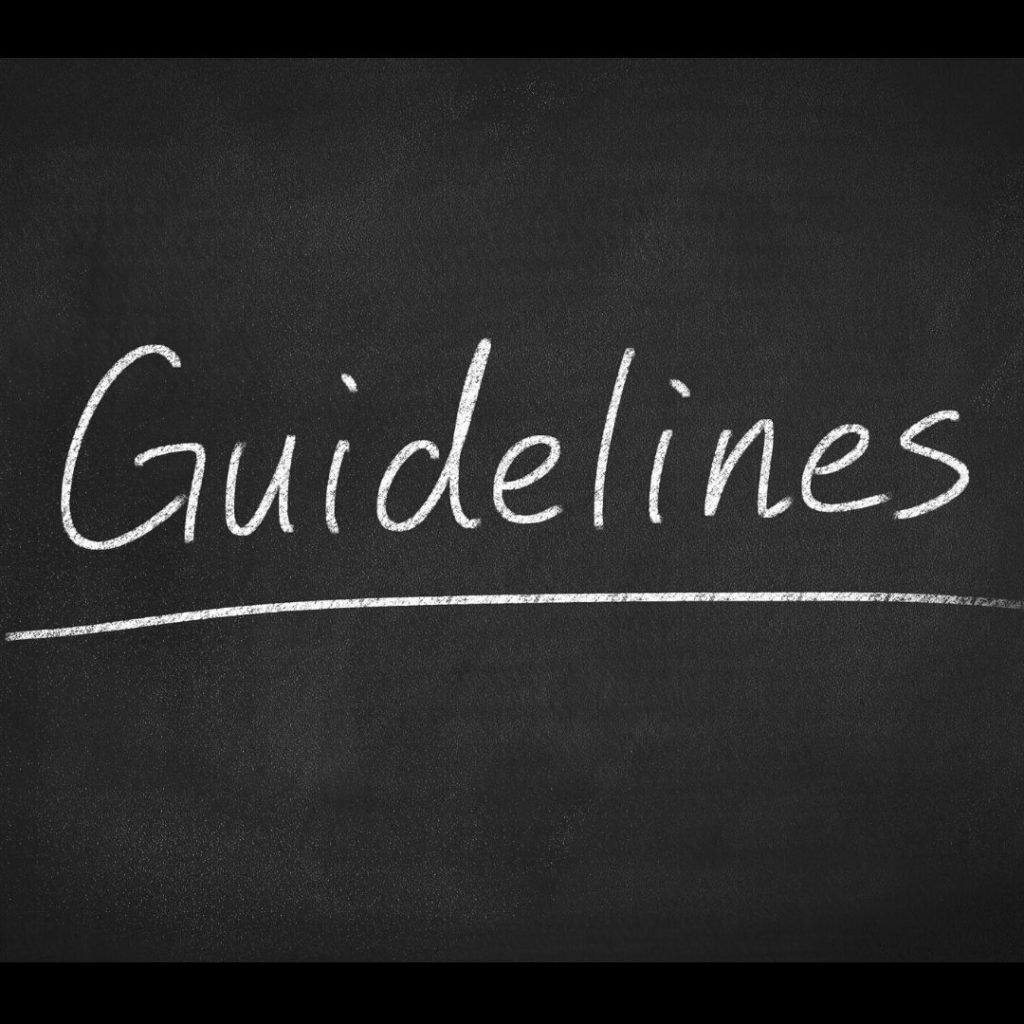 First, knowing and understanding the difference between THM S and E meals (and FP meals) is essential. Many newbies think they're putting together an E meal only to find out they've made a Crossover or S Helper.
TIP: Crossovers and S Helpers are ON PLAN. If you meant to have an E meal and ended up with one of those instead, YOU HAVE NOT FAILED. XO and SH meals are just not as conducive to weight loss is all. Carry on!

Read the THM Revised Plan Book (or original) for all the details!

The basic nuts and bolts of an E meal are:
ANCHOR WITH LEAN PROTEIN.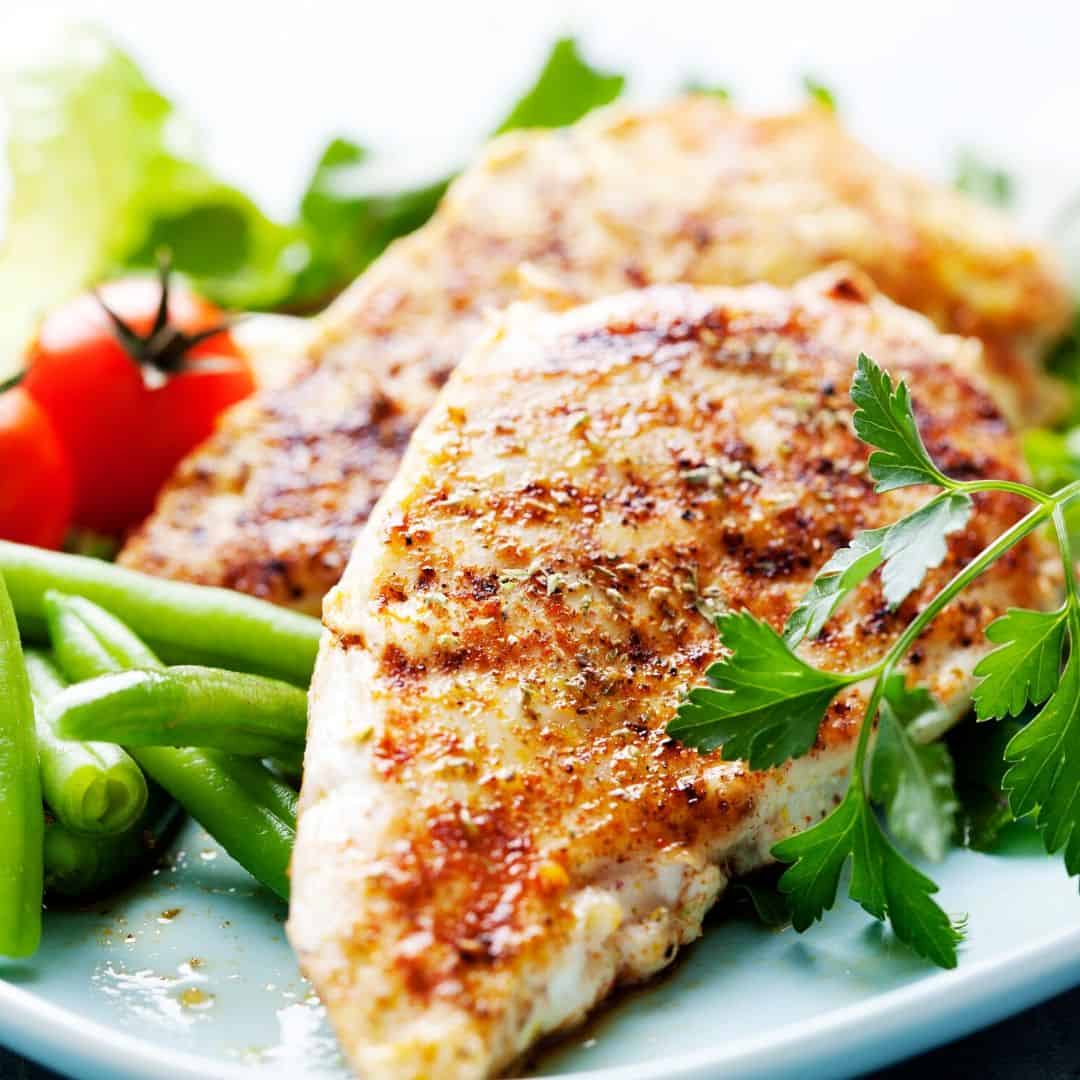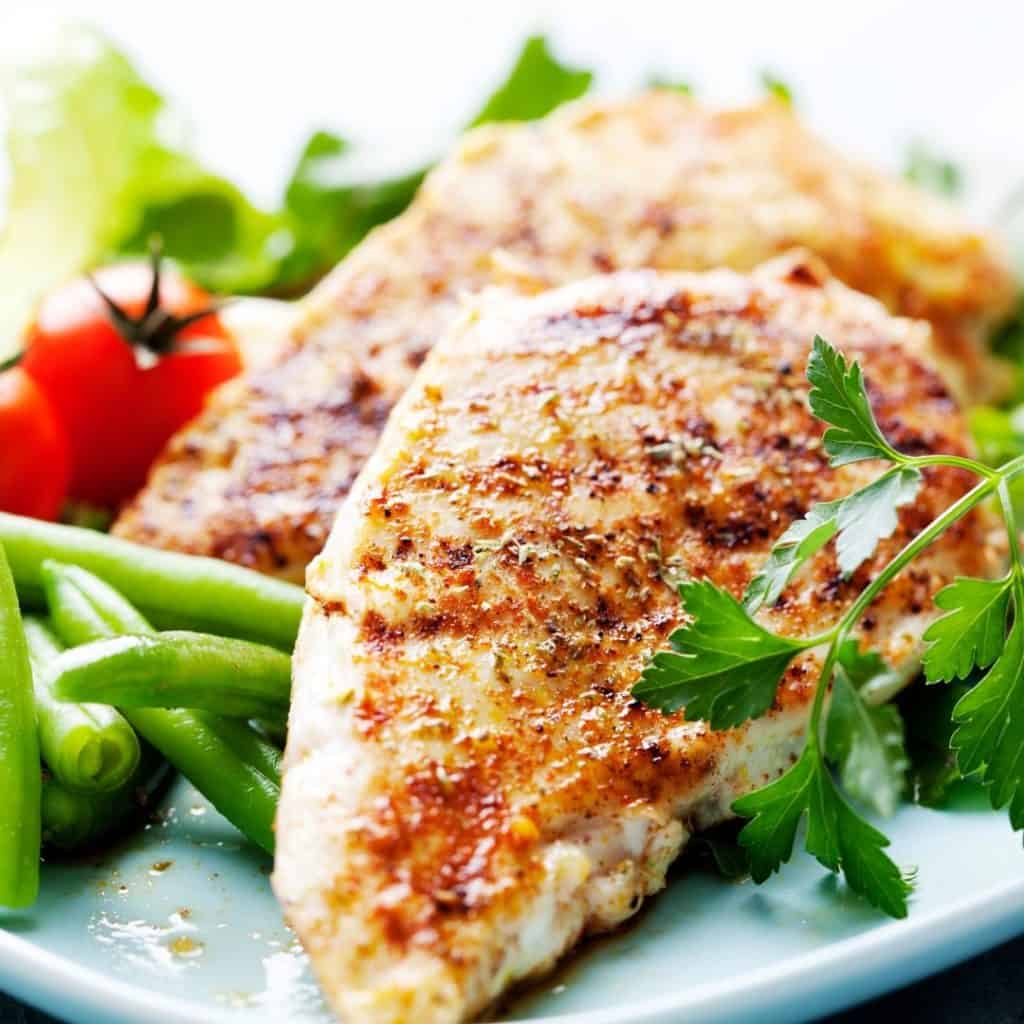 Since we eat carbs in our THM E meals, we keep our ADDED fats very low. We choose ultra-lean proteins such as chicken or turkey breast, lean white fish, wild-caught salmon (farm-raised is too fatty), very lean ground beef, egg whites, etc. Any ground meat must be at least 96% lean or higher.
I even have a meatless option on the blog Garlic, Ginger, Lime Marinated Tofu and Quinoa! I'll be adding more as I create them.
We do NOT count the fat in our lean proteins, only the fat we ADD to our meal.
CHOOSE A HEALTHY CARB FOR FUEL.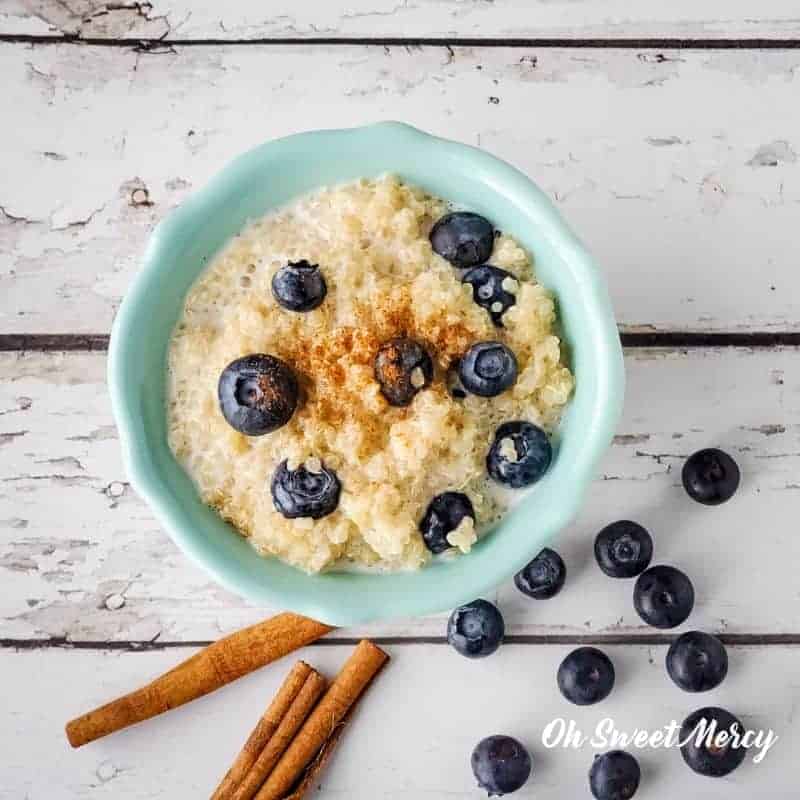 Slower-burning, complex carbs are what make an E meal an E. It's the fuel for the THM E meal, whereas fat is the fuel for the THM S meal.
There are so many healthy carb choices for us!
Grains, such as brown, black, or wild rice, oats, barley, buckwheat, etc.
Sprouted grain breads, tortillas, and flours.
Quinoa, which seems like a grain but really isn't.
True sourdough bread or lavash bread (not the low carb Joseph's lavash).
Popcorn – savory or sweet!
Starchy vegetables like sweet potatoes, winter squashes (butternut, acorn, etc.), carrots, etc.
All the fruits! Higher sugar ones like pineapple, bananas, grapes, watermelon, etc. don't go crazy with those.
Beans and legumes, especially chana dahl and lentils. Chickpeas in the form of falafel are amazing – and you CAN make them 100% fat free!
In general, 3/4 cup of cooked grains per serving, 2 pieces of sprouted bread, 1 sprouted tortilla, or 1 cup cooked beans or legumes will give you the recommended carb amounts for an E meal.
If you have trouble keeping your blood sugar balanced, a "pulled back" E meal is totally fine. So, a little more than half a typical E serving of carbs or so.
Of course, if that's too much for your blood sugar, do what works best for you. We are all different! The point is to keep our blood sugar balanced while still nourishing our bodies with healthy carbs in moderation.
ADD JUST A BIT OF HEALTHY FAT TO YOUR E MEAL.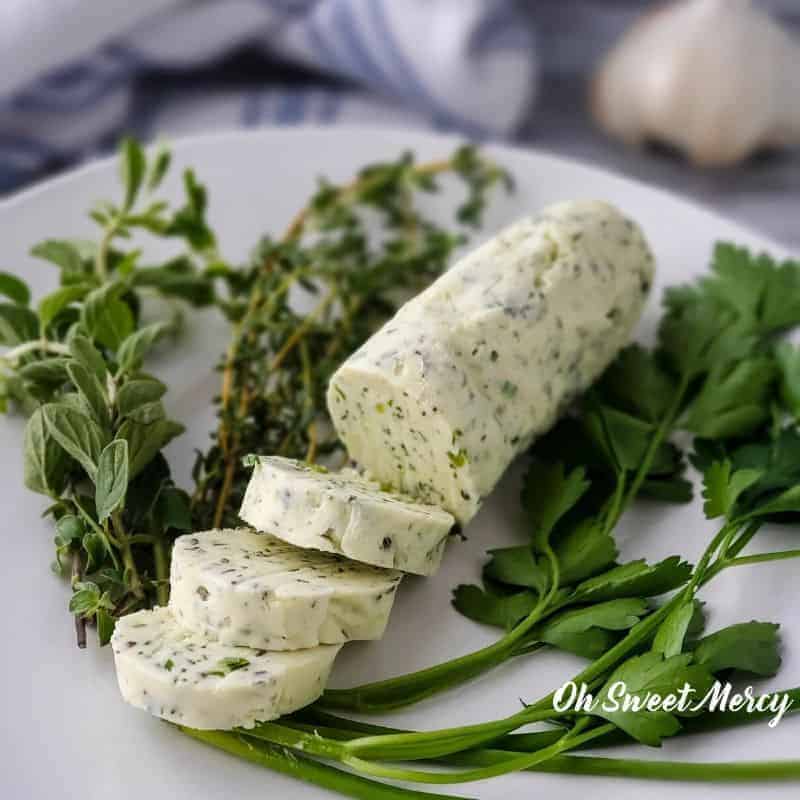 A small amount of fat, along with plenty of lean protein, helps keep your blood sugar balanced after a THM E meal. It also helps you feel and stay satisfied longer so don't leave it out!
The general rule for added fat (remember, we don't count fat in our lean protein) is 1 teaspoon or 5 grams.
No, that is not a lot. But there are plenty of ways to make our minds and tongues feel like we're getting more fat than we actually are!
Like this easy Low Fat Mayo Hack! I use this all the time on E sandwiches, wraps, and things like chicken salad. You get a taste of mayo without all the dryness that 1 tiny teaspoon tends to leave behind.
PILE ON THOSE NON-STARCHY VEGGIES.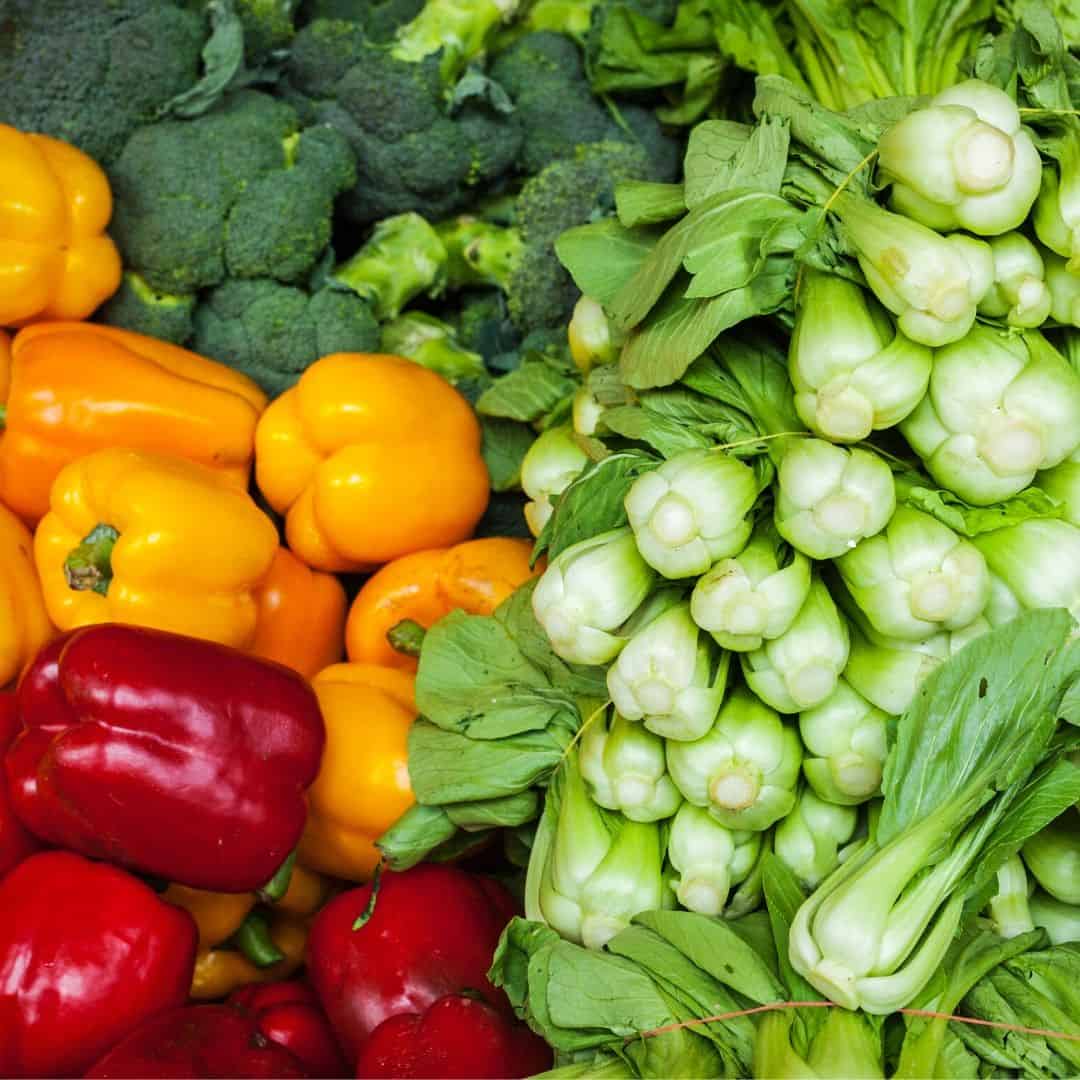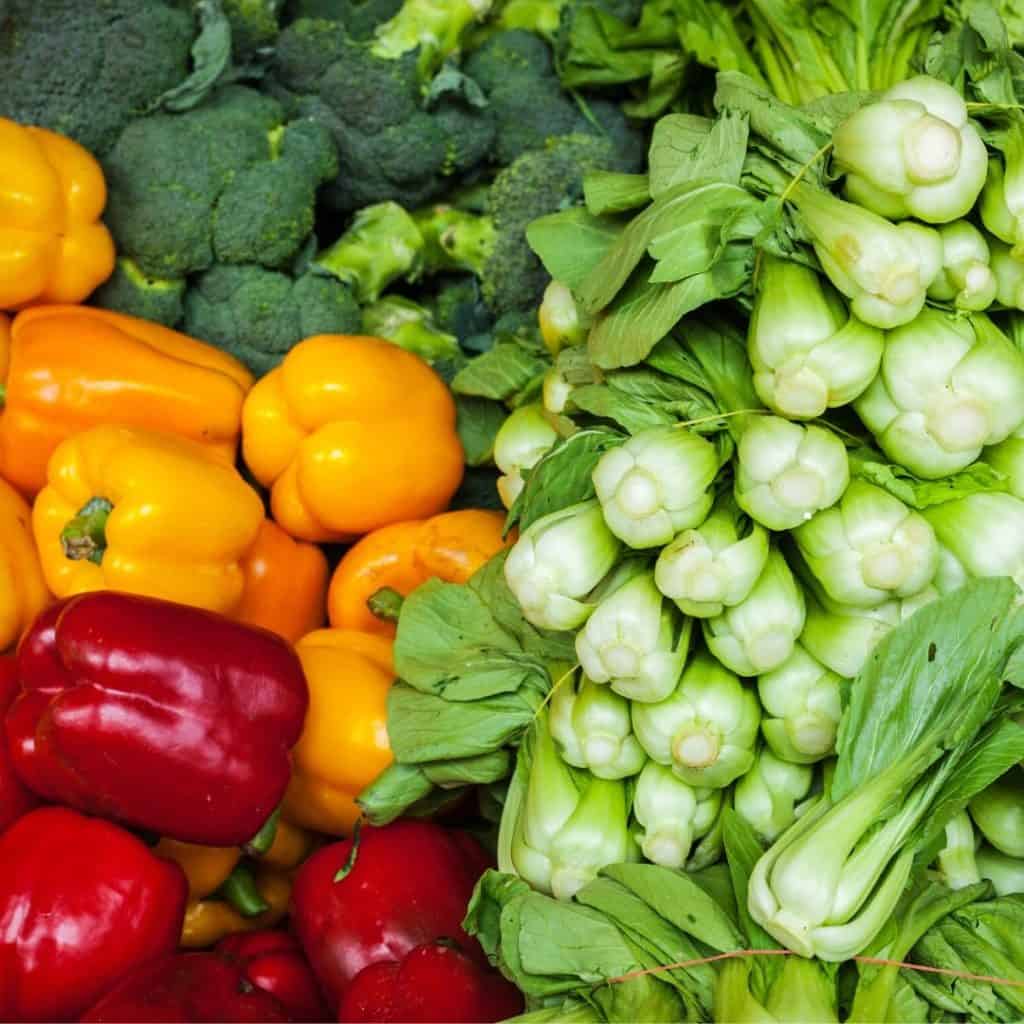 I can not stress this enough! Adding a very generous amount of non-starchy veggies to your plate really helps fill you up. Plus, all that fiber helps slow your digestion down just a bit so you feel full longer. And you know how good fiber is for cleaning out your "system."
Choosing a salad is great, especially with a low fat salad dressing such as my Easy Ranch Dressing or spicy Creamy Cajun Ranch (they also make great dips for fresh veggies). Or, try a squeeze of fresh citrus juice and teaspoon (or less) of olive oil drizzled over your salad.
It doesn't have to be salads all the time, either.
Steam or air fry non-starchy veggies! A spritz of olive oil, some salt, and your favorite seasonings makes them so delicious. Also, with an air fryer, you barely need any fat at all to get crispy, roasted veggies!
And, one of my favorites is Earth Milk. It's a great way to get your greens without having to chew them 😉 Find it on page 402 in the Trim Healthy Mama Cookbook. It's delicious made original or chocolate!
It's nourishing, hydrating, and refreshing! Sister even loves it and realizes that even though she was drinking a lot of water, she just wasn't really hydrated well. The electrolytes in greens help us hydrate properly.
2. START WITH FOODS YOU REALLY ENJOY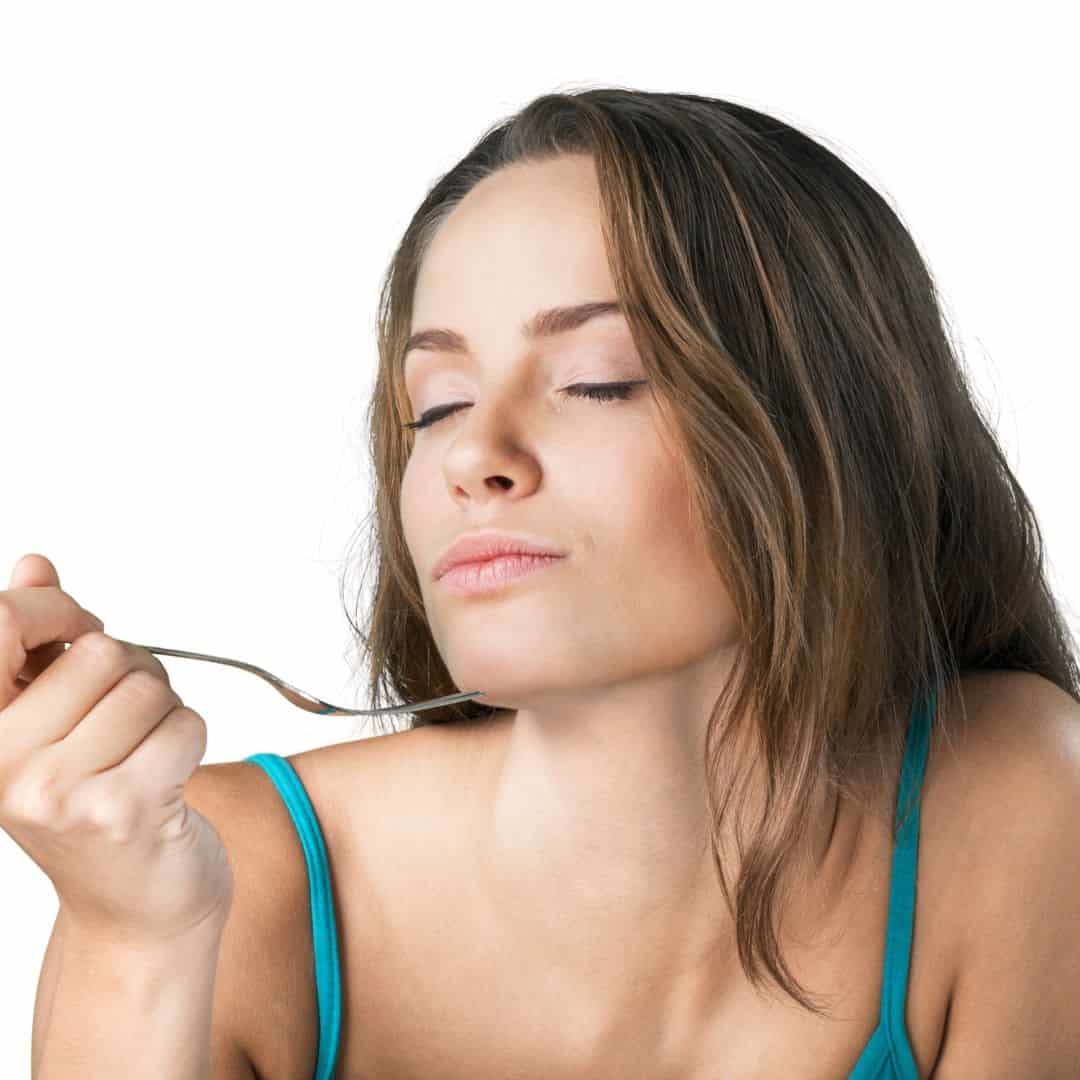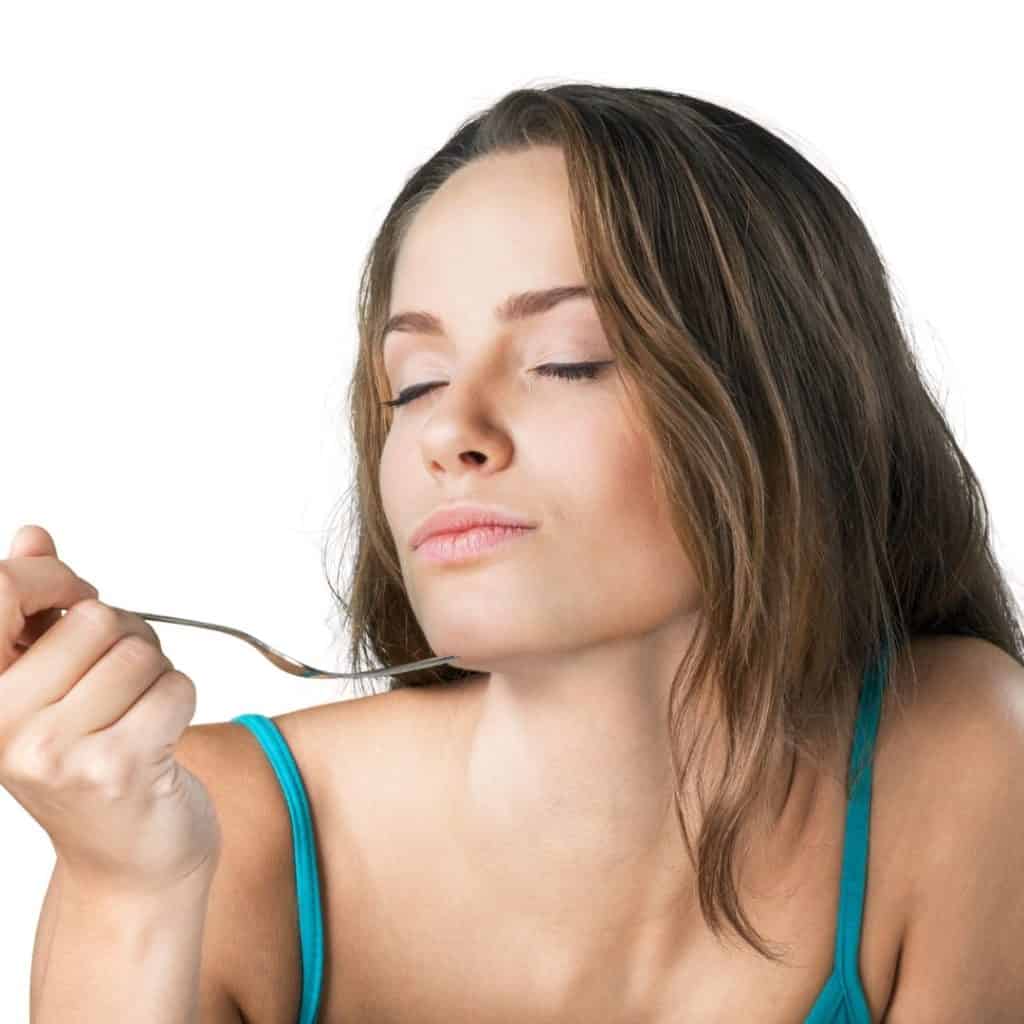 If you're just starting out on THM and struggling with finding THM E meals you enjoy, I recommend sticking with on-plan foods you enjoy first. Don't like squash? Don't eat it just because it's really good for you and a great THM E food.
Or, try hiding them in foods. Many times pureeing or finely mincing a food and adding it to a soup, sauce, or casserole disguises it so well you never even know it's there. Try the Magical Mushroom Hack For Ground Beef in your Instant Pot! My daughter still has no idea she's eaten mushrooms this way.
However, as you continue on your THM journey, get adventurous and try new foods. You'll likely find that your tastes change and may even come to love foods you thought you hated.
Like sweet potatoes, for example. I used to think potatoes should only ever be deep fried, covered in cheese, or baked and smothered in butter and sour cream or something. Never sweet.
I was convinced I hated sweet potatoes. But, after awhile I decided to try them. At first, I just kind of choked them down and got it over with. But I noticed I really felt nourished after an E meal with sweet potatoes.
Then, I started getting creative with flavors.
Which I how I discovered what I think is one of the most important tips for creating a satisfying THM E meal:
3. MAKE YOUR THM E MEAL FLAVORFUL (SEASON OR SPICE IT UP)!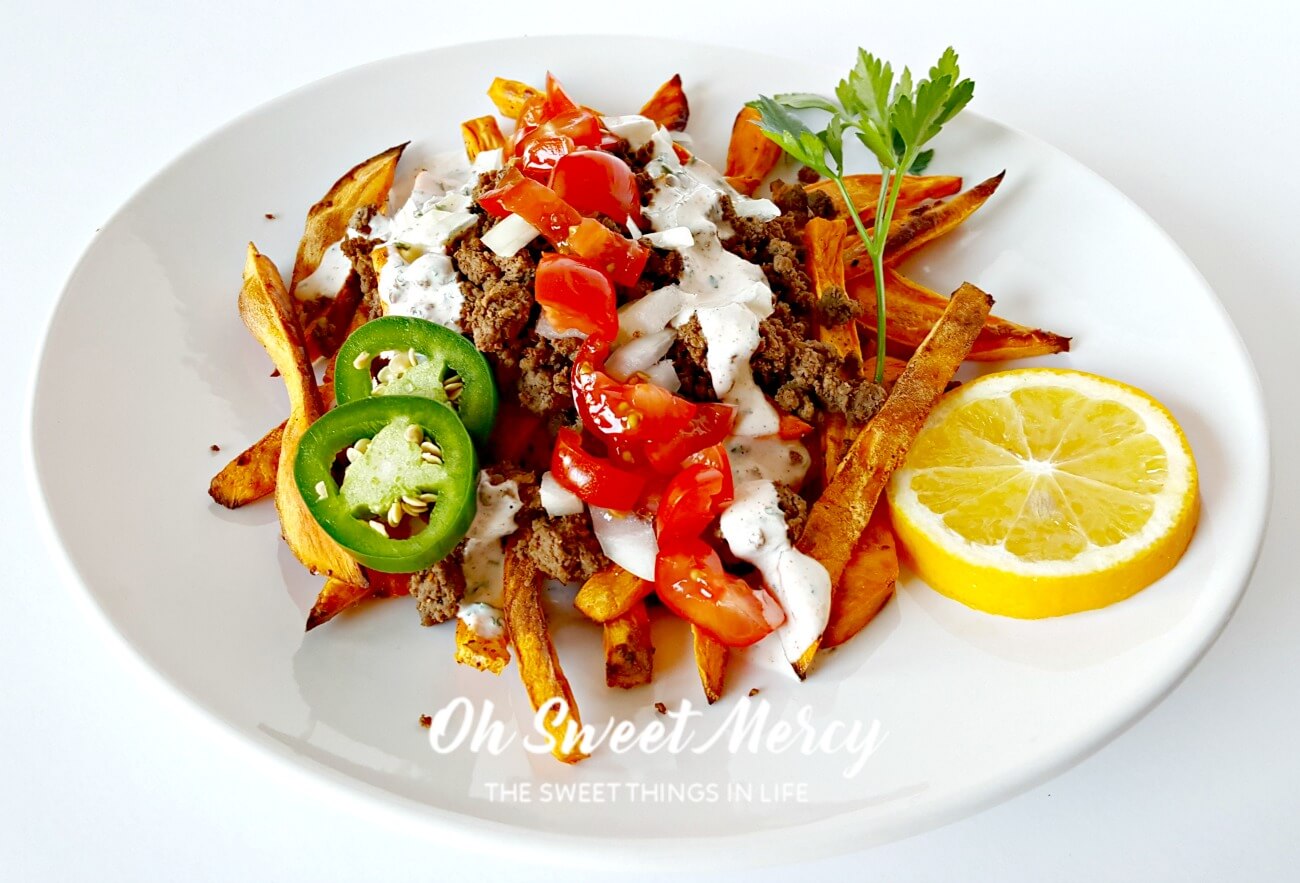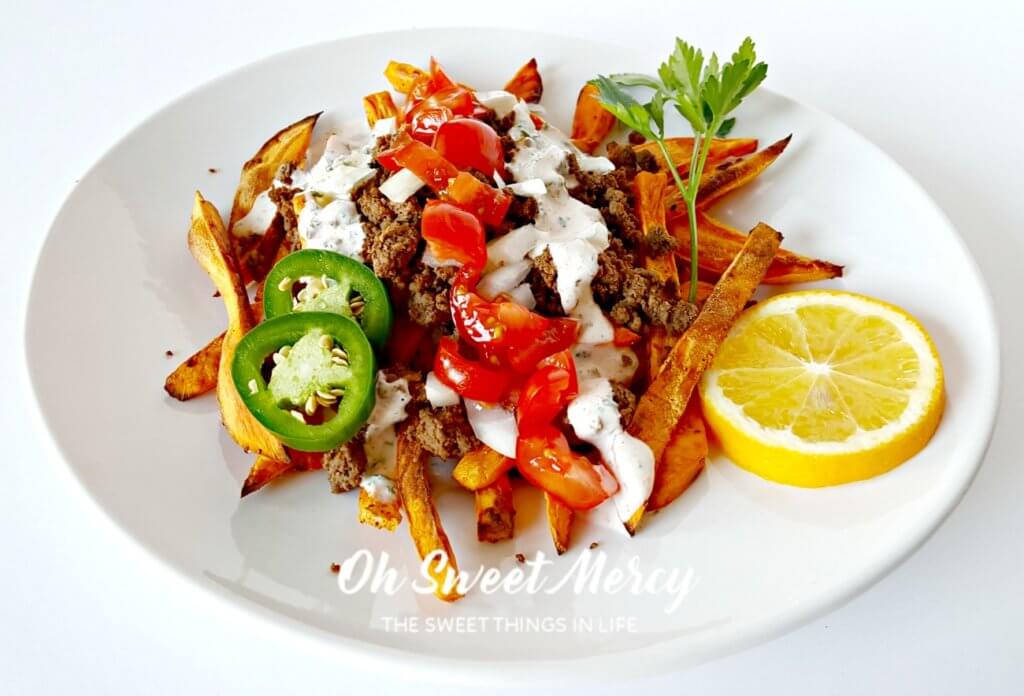 Flavor is absolutely crucial to a satisfying E meal. Let's face it, if food doesn't taste good you're not going to enjoy it, right?
Baked chicken breast, brown rice, and broccoli on their own can be boring. But adding tons of your favorite herbs and spices brings a wow-factor to your tongue. Try using my Herbed Butter instead of plain butter on steamed veggies, baked meats, or your carb source (keep within the guidelines for fat in E meals).
Consider adding sweet, salty, sour, or umami flavors to your dish as appropriate for even more layers of tastiness. What is umami, you ask? It's one of the 5 tastes we experience. I love how this article describes it:
"The umami taste helps provide you with the sensation of being fed," says Marcus, who's been researching and working with umami for 12 years. "That's essential in weight management. Foods with umami flavor are satisfying to the palate and support satiety, or fullness."

Umamai: The Secret Flavor (linked above quote)
Just be sure, when choosing umami foods, that they're on-plan.
I'm convinced your brain is so busy figuring out all these flavors it forgets to miss the fat!
Want to know what dish did that for me and finally made me a sweet potato lover? Loaded Sweet Potato Fries With Creamy Cajun Ranch. Seriously. So flavorful and delicious!
I now love sweet potatoes and have several tasty recipes on the blog for them:
4. ADD MORE PROTEIN IF YOU NEED IT.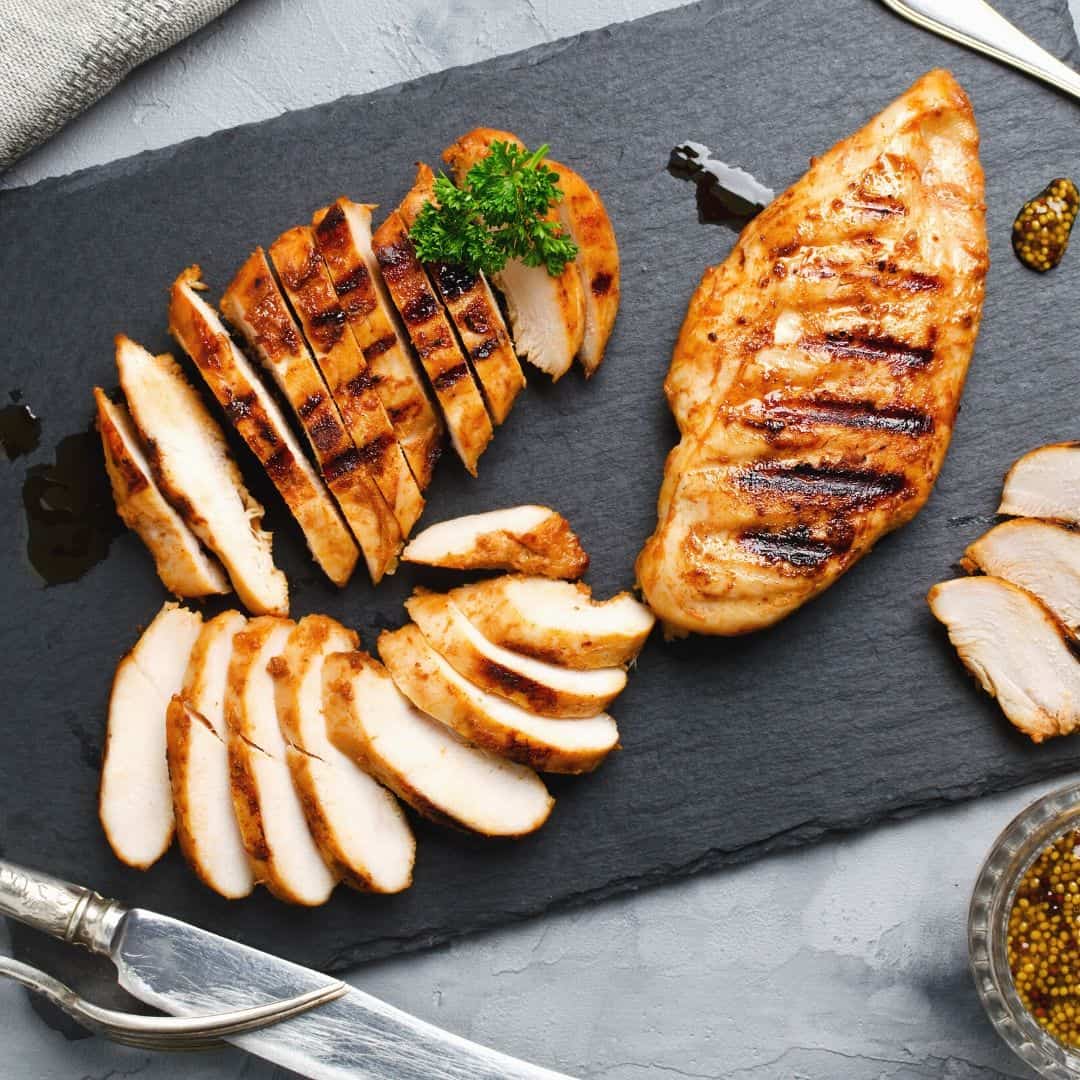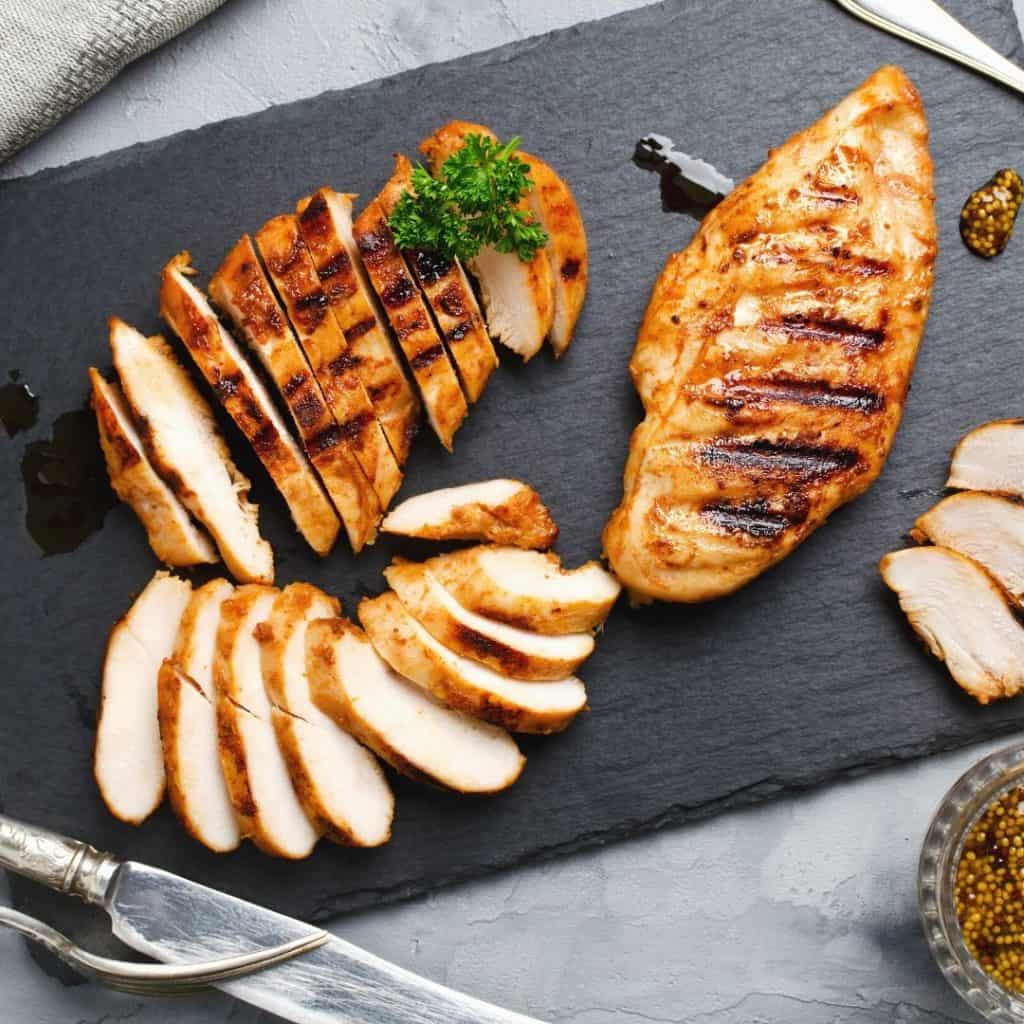 Many people do fine with the protein that's naturally present in oatmeal, for example. However, some people need a bit more protein.
I am one of those people. Oats (and rice) tend to be very hard on my blood sugar so I rarely eat them. However, if I do have a bowl of oatmeal I always have extra protein with it.
My Chocolate Java Instant Pot Oats are flavorful and delicious. A scoop of whey protein or collagen mixed into the oats, or egg whites, are easy options. Or, simply add collagen to your coffee or tea, or make a FP smoothie with a scoop of whey or collagen.
Be mindful of adding too much protein, though! If you have the recommended protein amount in your meal, I wouldn't add a full scoop of whey or collagen into a beverage or dessert.
There's a helpful edition of the Trim Healthy Podcast that addresses this topic. Listen to Episode 88 for more information on overdoing protein.
5. ADD BEAUTY AND TEXTURE.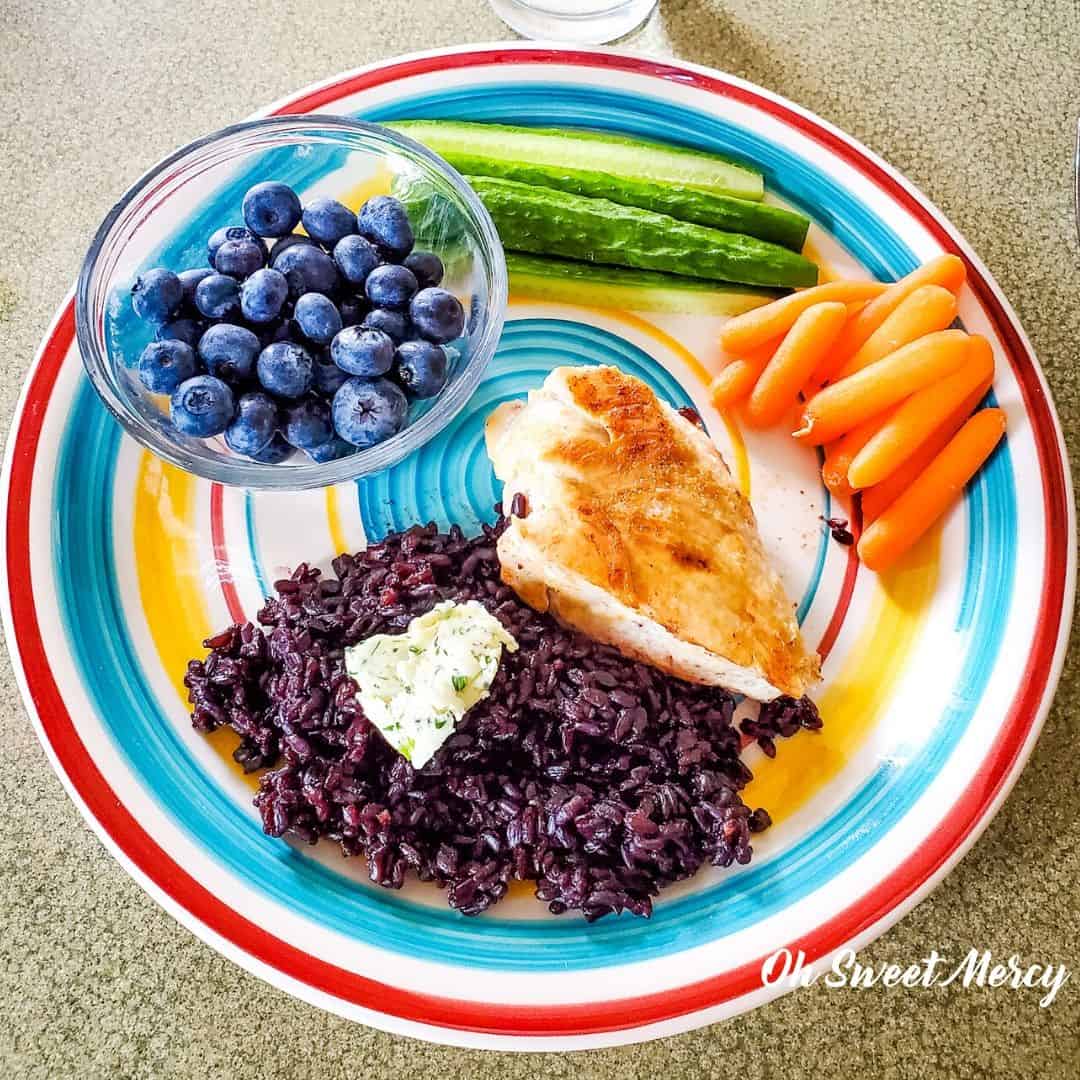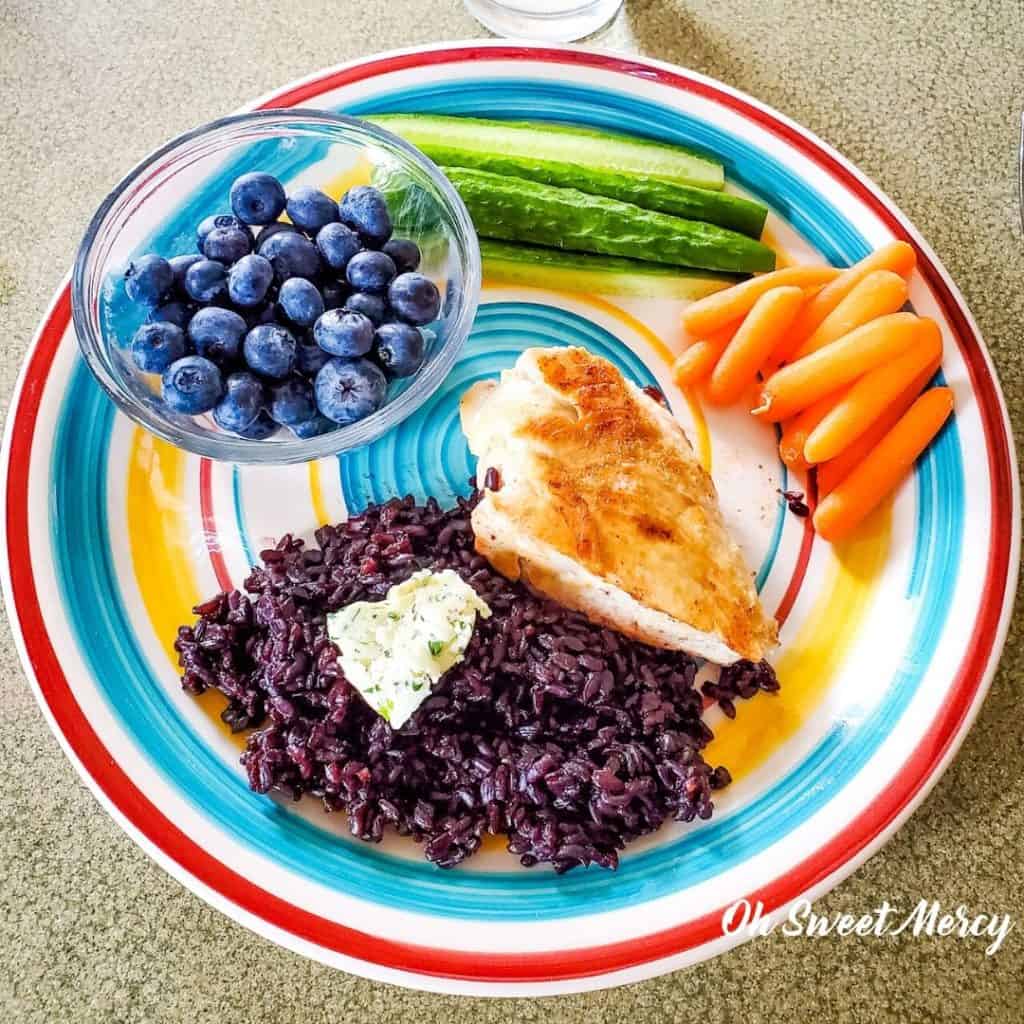 You may not be a professional food stylist but you can still add beauty to your plate. This can be in visual or textural form. As a food blogger, I work hard to plate beautiful food for photos. The above photo is a quick snap of an easy E lunch I made.
I didn't put fancy garnishes on it or take time to style it, but it has both of the following, which increase the satisfaction level for me:
Choose brightly colored veggies (and fruits)! In addition to adding pops of color to your plate, they also have healthy antioxidants and beneficial polyphenols to benefit your health. A nourishing meal also helps you feel satisfied, not like you need to keep eating!
Polyphenols have been shown help keep blood sugar balanced, protect cardiovascular health, support your gut biome (and mood and weight loss), and more (source)!
Add different textural elements: crunchy, chewy, smooth, silky, fluffy, light, dense…all give your brain something to focus on and enjoy – layers of things to enjoy! Taste, texture, visual appeal all affect how much you like a dish…or not.
My Creamy Autumn Apple Salad combines crunchy apples and a sweet, creamy, peanut-buttery sauce for a very satisfying low fat, healthy carb dish. Or how about a Caramel Apple Yogurt Parfait with creamy caramel yogurt and sweet and tart applesauce.
BONUS TIP #1: GLUCCIE (GLUCOMANNAN POWDER).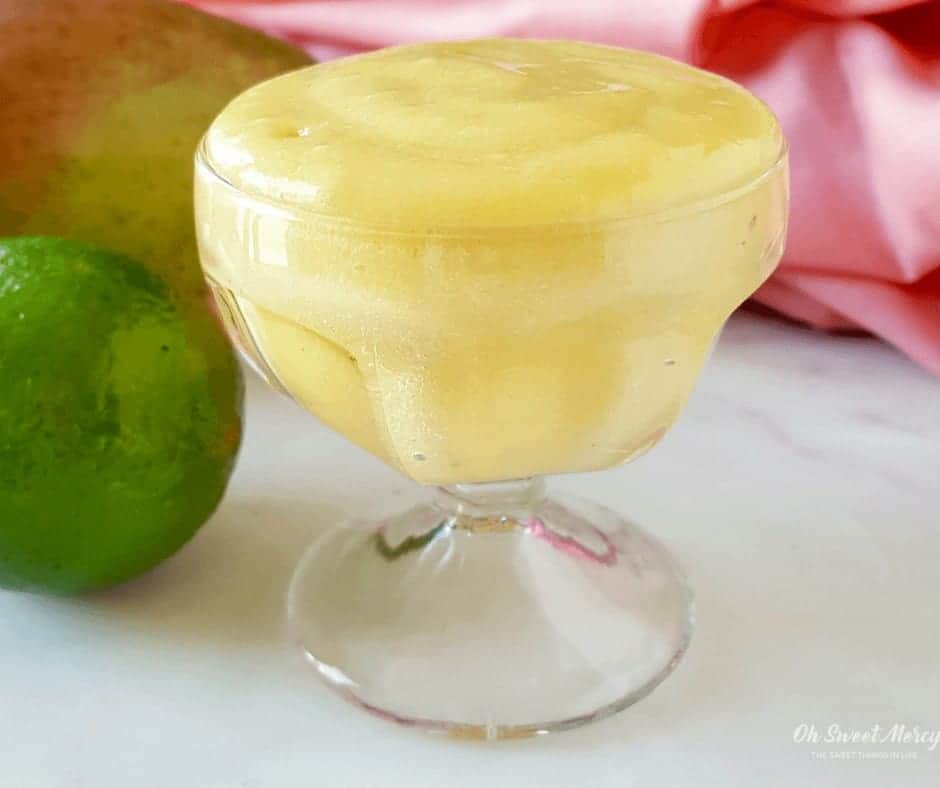 If you've never heard of our used gluccie, let me introduce you to a THM's little secret weapon. Gluccie, or glucomannan powder, is a fiber product made from the konjac root. It's been used in Asian cultures for ages.
This powerful powder thickens sauces, gravies, smoothies, and shakes. I even make a delicious THM E Mango Lime Instant Pudding with it. And, the first THM cookbook has several variations of Gluccie Pudding that are delish!
The fiber fills us up and helps us feel satisfied longer. Gluccie can also be helpful in lowering blood sugar. Eating a gluccie-based snack before bed can also help diabetics with their fasting blood sugar numbers.
Now, some people don't care for the texture. It can sometimes be sort of slimy. Generally, if you don't use too much it produces a nice thickening effect.
I personally find gluccie to be quite a bit less slimy than xanthan gum. But a little goes a very long way and too much is usually…too much! In addition, the THM Glucomannan Powder seems to be more powerful than the other brand I've tried, meaning less is needed.
BONUS TIP #2: WATCH YOUR WORDS!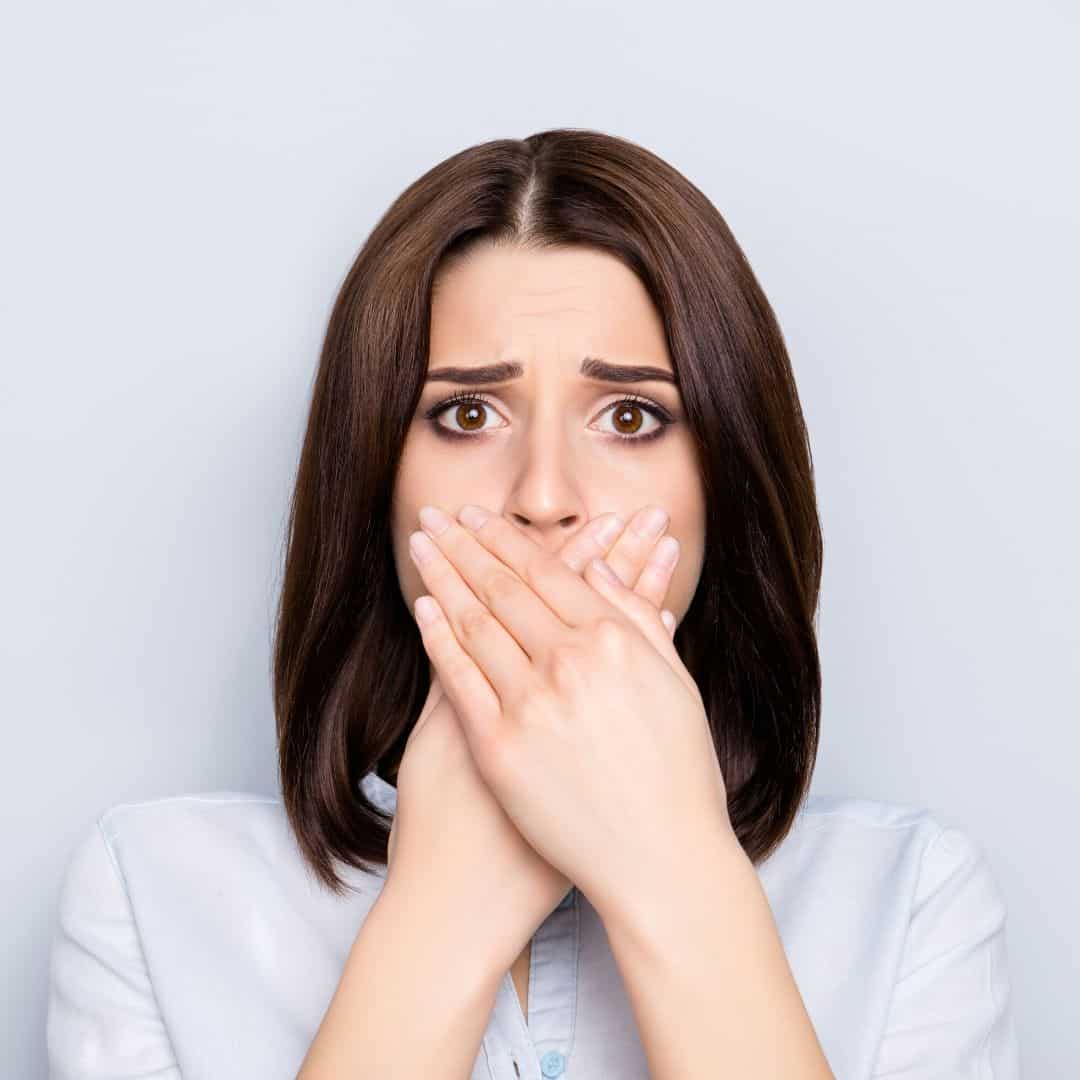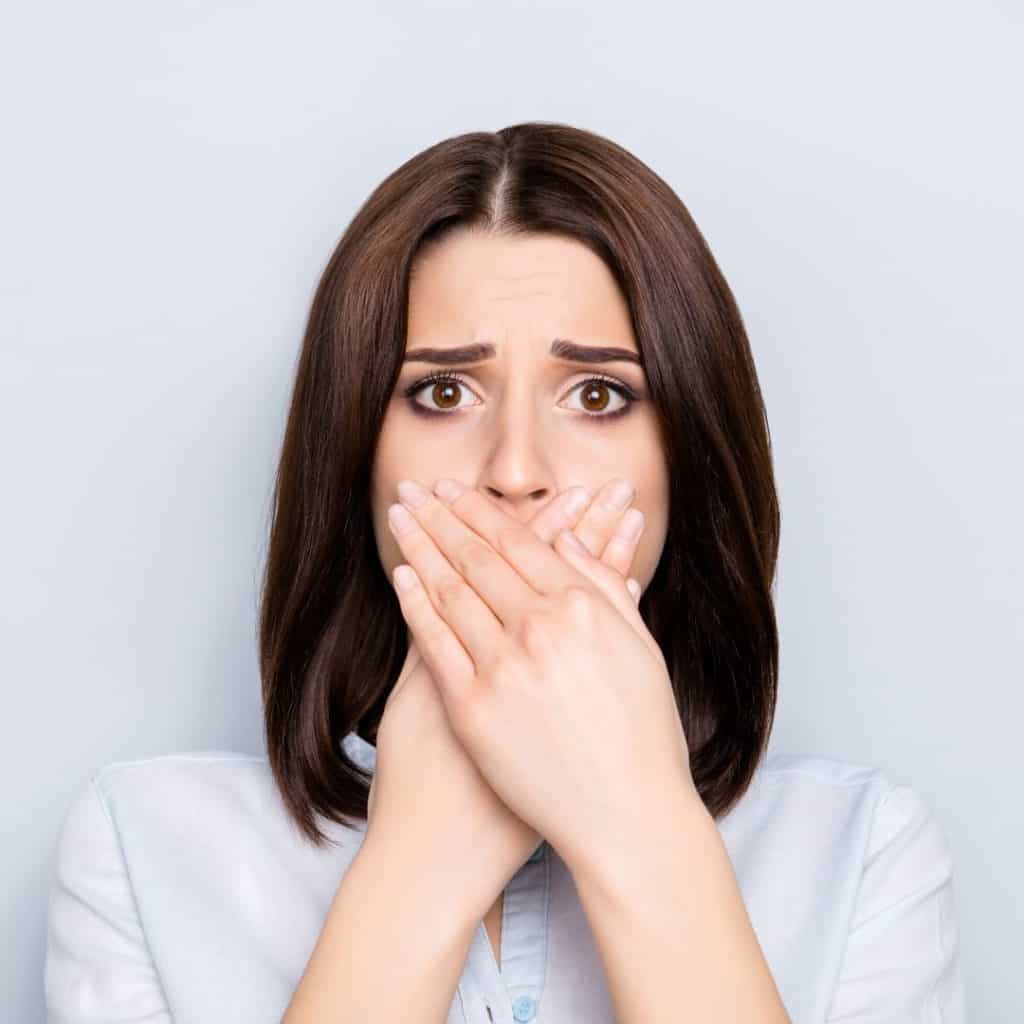 Finally, here's another bonus tip for you. Watch your words. The way we speak to and about ourselves makes a huge difference in our success (or lack of) on THM. This includes our internal dialogue, things we mutter under our breath, and type on social media.
If you constantly say/type things like…
I hate E meals.
I'll never learn to like E meals.
I just can't eat carbs without a bunch of fat.
E meals never satisfy me.
E meals are too hard/complicated.
…then chances are that's exactly what you'll continue to experience. You set your mind up to expect to not be able to eat or enjoy low fat, healthy carb E meals.
While the above statements may be (or feel) factually true at the time, you are not doomed to remain someone who struggles with E meals. You really can change your mind, and experience. It takes some effort, but you can do it.
Why not try saying instead…
E meals may not be my favorite, but they're helping my metabolism work better.
I'm learning to enjoy E meals.
I can find creative ways to make E meals more satisfying and enjoyable.
I can enjoy a FP smoothie to fill up when eating an E meal.
E meals have a learning curve but I'm intelligent and can learn how to put them together properly.
Over time you'll find yourself not dreading the E meals so much. And, perhaps, even enjoying, looking forward to, or craving them!
---
Need some recipe ideas? Check out my THM-E tag results!
---
USE THESE TIPS TO MAKE E MEALS MORE SATISFYING.
---
---
Some of these tips are easier to do than others. It can also take some time to get to where you love (or at least don't hate) THM E meals.
And sometimes, we can feel a little pouty inside. If that's you right now, I encourage you to also read this post: To the Trim Healthy Mama: When You Feel Like It's Just Not Fair…
And you need to know that you are worth the effort it takes to change your thinking. About E meals, eating healthy, your body image, and beliefs about your ability to succeed.
Trust me when I say I know this is hard sometimes. I spent most of my life stuck in negative thinking. I'm more positive than I've ever been, but still must make the effort to be mindful of my thoughts and words every day.
Bottom line: If you want different results than what you've always had, then you need to do something different.
Do YOU Have More Helpful Tips? Leave A Comment Below To Encourage Others!
PIN IT!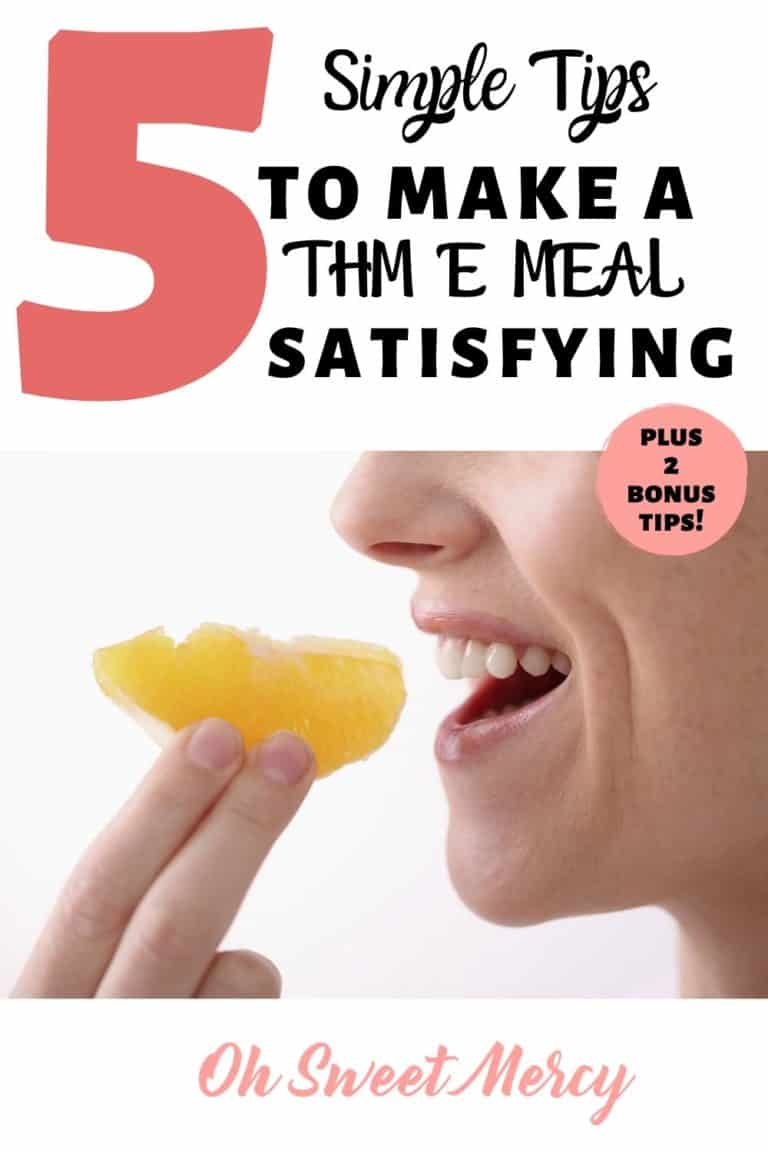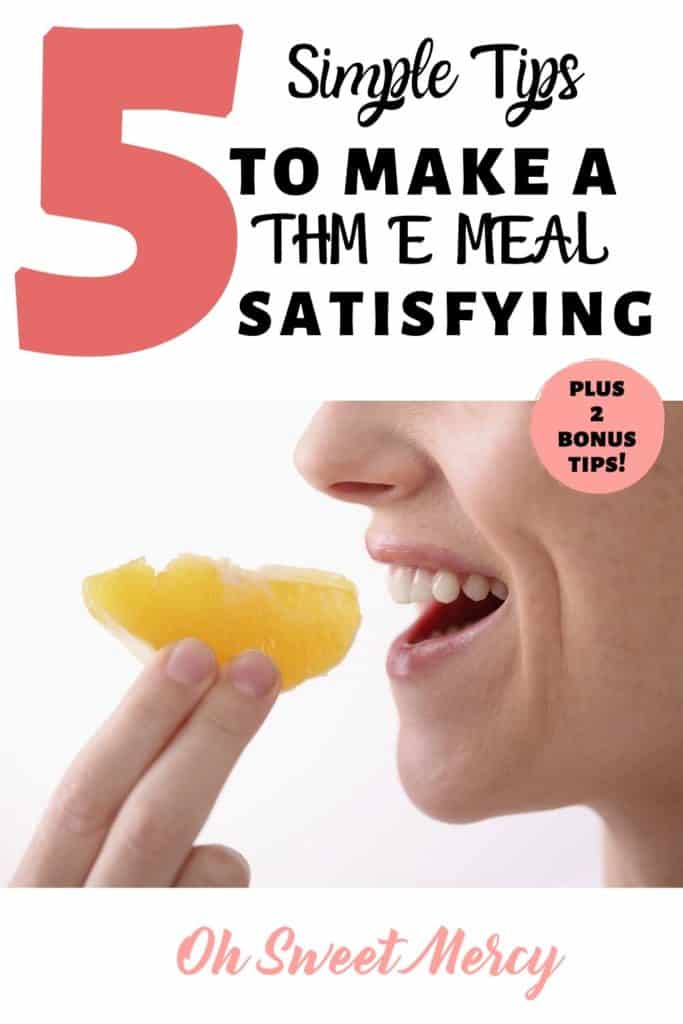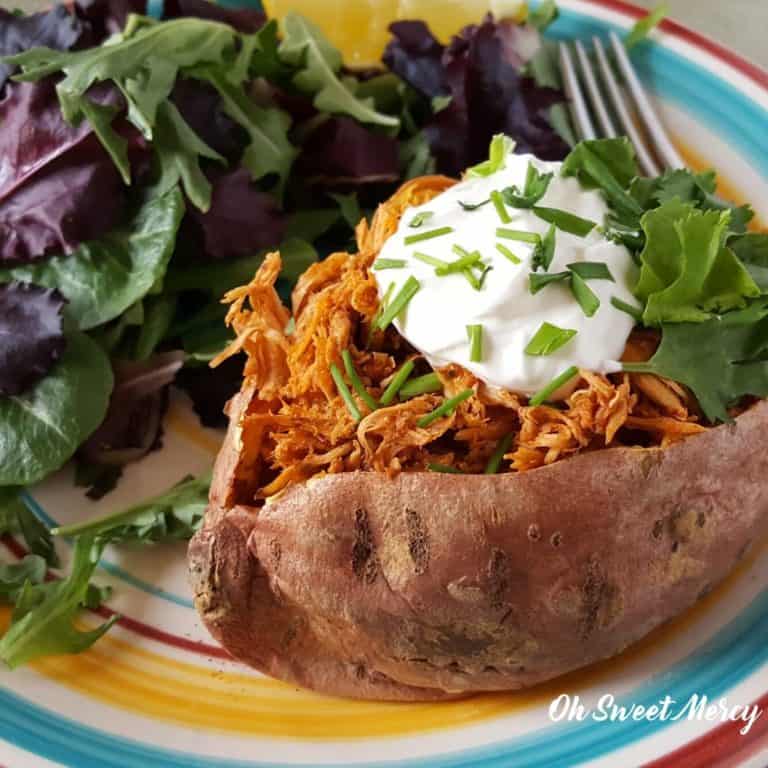 Make A Satisfying THM E Meal
Ingredients
Very lean protein such as chicken or turkey breast, wild-caught fish or other lean fish, 96% or higher ground meat
Slower burning complex carb source such as brown rice, quinoa, sweet potatoes, winter squash, beans, legumes, or fruit.
Up to 1 teaspoon healthy fat
Lots of non-starchies to steam, bake, air fry, or eat raw
A good attitude
Instructions
1. UNDERSTAND THE PLAN GUIDELINES FOR AN E MEAL.

Read Chapter 4: The Energizing Meal (E for Short) starting on page 39. Pages 39 through the first paragraph of 41 explain how to build your first E meal. The E Friendly Food List starts on page 49.
Be sure to read the whole chapter though to understand WHY we eat our carbs this way! If you're still confused, reach out in the Facebook groups, another THM you know, or hire a THM Certified Lifestyle Coach for help (I'm one!).
Then, make a THM E meal:
Center your meal around 20 grams or so of very lean protein. Use cooking spray or a very tiny amount of fat to prevent sticking while cooking (bake, roast, grill, pressure cook, air fry, etc.).
Choose a healthy carb source. Bake, roast, or air fry starchy veggies without fat or lightly spritz with olive oil.
Add up to 1 teaspoon of healthy fat somewhere in your meal. Remember, we do NOT count the fat in our lean protein source. I typically skip adding fat while cooking so I can have a full teaspoon of fat on either my carb source or veggies in my meal.
Pile the non-starchy veggies on your plate or add them to casseroles, soups, stews, etc. Many can be blended and added to sauces if you're not a huge fan of vegetables and this is hard for you.
2. CHOOSE FOODS YOU REALLY ENJOY AT FIRST.
Don't force yourself to eat something you don't like just because it's good for you and on-plan. Stick with foods you do like (or at least can tolerate if you're super picky).
Then, as you continue with THM, periodically try a food you think you don't like. Look for creative recipes that use the food in a way you'd not expect. Blending into soups, or sauces and adding to casseroles, are great ways to "sneak" them into your meal.
3. MAKE YOUR E MEAL FLAVORFUL!
This should probably be Tip Numero Uno! Lots of flavor is super important to feeling satisfied when the fat is missing.
Herbs and spices liven up the party! Use plenty of them. Of course, if you prefer more bland foods then disregard this. It may be a bit more challenging to feel satisfied so be sure to try and follow the rest of these tips.
Think of all the taste centers on your tongue: sweet, salty, sour, bitter, and umami (savory/meaty - soy sauce, nutritional yeast, mushrooms are a few umami flavors) and try to include as many as appropriate for the dish you're making.
Sometimes when something seems 'lacking' in taste, a bit of acid (vinegar, lemon juice, etc.) or pinch of sweetner or salt is needed.
4. ADD MORE PROTEIN IF YOU NEED IT.
A slightly larger portion of protein can often make all the difference in feeling and staying satisfied. Easy ways to add protein include collagen, gelatin, whey protein powder, non-fat Greek yogurt, and egg whites.
5. ADD BEAUTY AND TEXTURE.
Make your plate pretty! Add lots of color - brightly colored fruits and veggies also have more antioxidants which help support good health and metabolism. You don't have to be a food artist, just try to add lots of color and interest to your plate.
Adding different textures keeps food interesting. Crunchy, chewy, smooth, silky, soft, fluffy, dense...all add interest to your food. When your whole plate is the same texture (or color) it can seem boring.
(BONUS TIP #1) USE "GLUCCIE" (GLUCOMANNAN POWDER).
Gluccie is great! It's all fiber from the konjac root. A small amount thickens liquids and it can be used in sauces and gravies as well as smoothies and shakes. A small FP shake or gluccie-based pudding for dessert helps make you feel full and stay feeling full longer.
(BONUS TIP #2) WATCH YOUR WORDS!
Words are powerful! If you say you hate E meals, they're too hard, they never leave you satisfied, you'll never like them, etc. then you're probaby exactly right. That's likely what you can expect.
However, the same is also true of saying things like I'm learning to like E meals, I can understand how E meals work, E meals are not too difficult, I can make an E meal that is satisfying and delicious, etc. then you're also probably right and can expect those things to happen.
It may take time and effort, but don't give up. Changing your mindset about anything takes time and effort, but the result is freedom from a prison in your own head.
Notes
NUTRITION NOTES
Nutrition information is simply the THM E meal guidelines. Your nutrition information may vary according to what you make your meal with. Try to keep it as close to these guidelines as possible for best results on the THM plan.
"Total Fat" means total ADDED fat.
"Total Carbs" means total NET carbs in the meal.
Protein can be more or less as desired.
Recommended Products
As an Amazon Associate and member of other affiliate programs, I earn from qualifying purchases.
Nutrition Information:
Yield: 1
Serving Size: 1 meal
Amount Per Serving:
Total Fat: 5g
Carbohydrates: 45g
Protein: 20g