---
When it heats up a cool, refreshing drink is just what you need. But what you don't need is a bunch of sugar or other unhealthy ingredients! Trim Healthy Mamas here's a list of refreshing THM drink recipes to help you stay cool and hydrated this summer!
---
It's hot and you need something to keep you cool and hydrated. You also need to stay on plan! What's a THM to do?
First, relax!
Next, mix up one of these easy, delicious, and refreshing Trim Healthy Mama drink recipes.
Finally, sip and enjoy the refreshment 😉
Ready? Let's get started…
In A Hurry? These THM Drinks Need No Special Equipment!
Most of these are FP (Fuel Pull) Sippers, check the post and ingredients to be sure!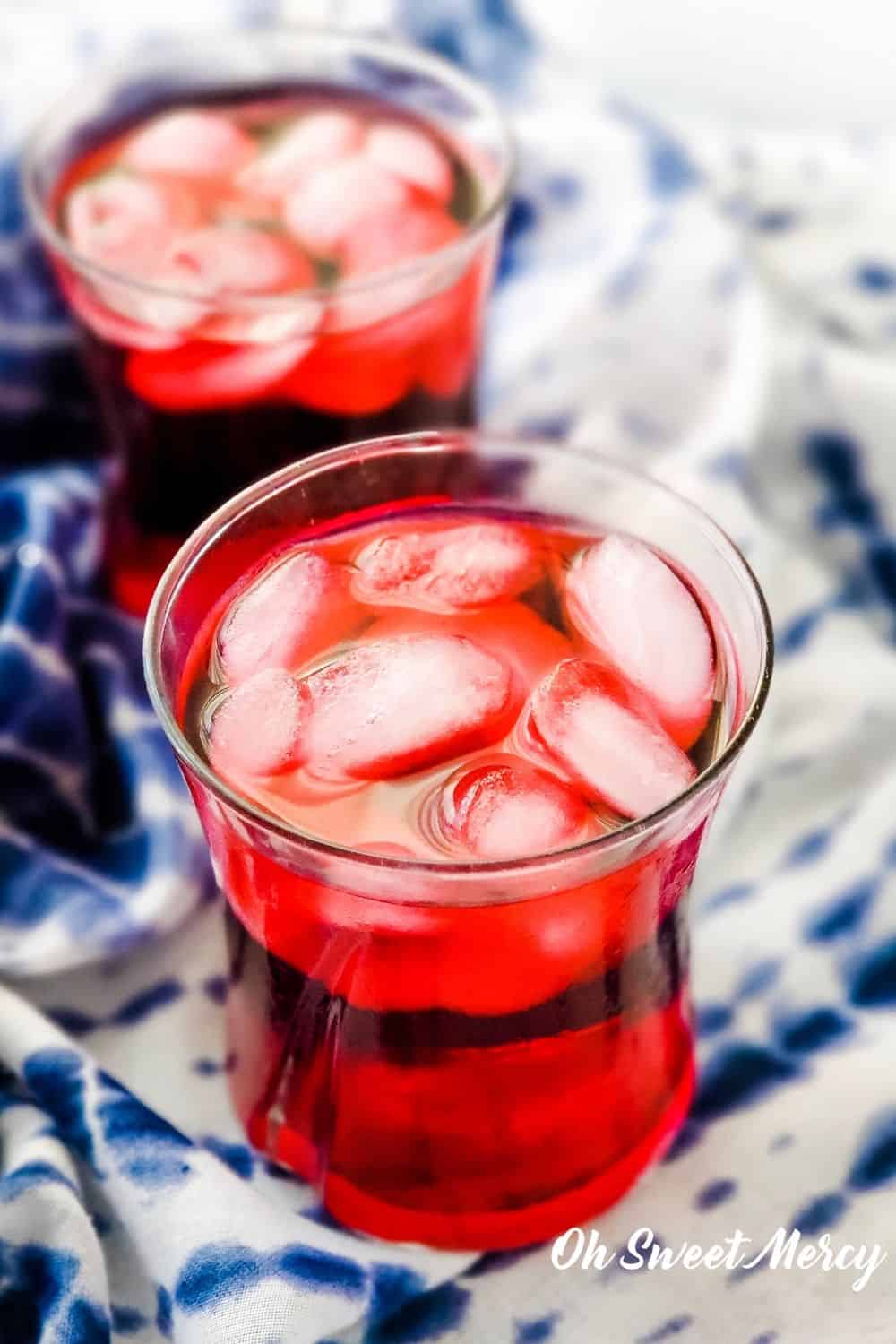 Easy 4 Ingredient Baobab Water
Zingy Raspberry GGMS (my favorite Good Girl Moonshine Recipe!)
DIY Protein Water – great for after workouts or filling in protein gaps in your meals
Cranberry Pink Drink from Lotsa Little Lambs
Iced Coffee from Briana Thomas
Orange Cream Soda from Nana's Little Kitchen
Iced Chai Tea Latte (with a Chai Concentrate recipe) from Nana's Little Kitchen
Blueberry GGMS from MamaShire
Zingy Ginger Ale from Joyful Jane
Sonic Style Strawberry Limeade from Joyful Jane
Peach GGMS from MamaShire
Shrinking Southern Sweet Tea 'Shine from Northern Nester
Sugar Free Pink Lemonade from Nana's Little Kitchen
Iced Caramel Macchiato from Nana's Little Kitchen
Want Something More Substantial? Shake It Up With Blender Drinks!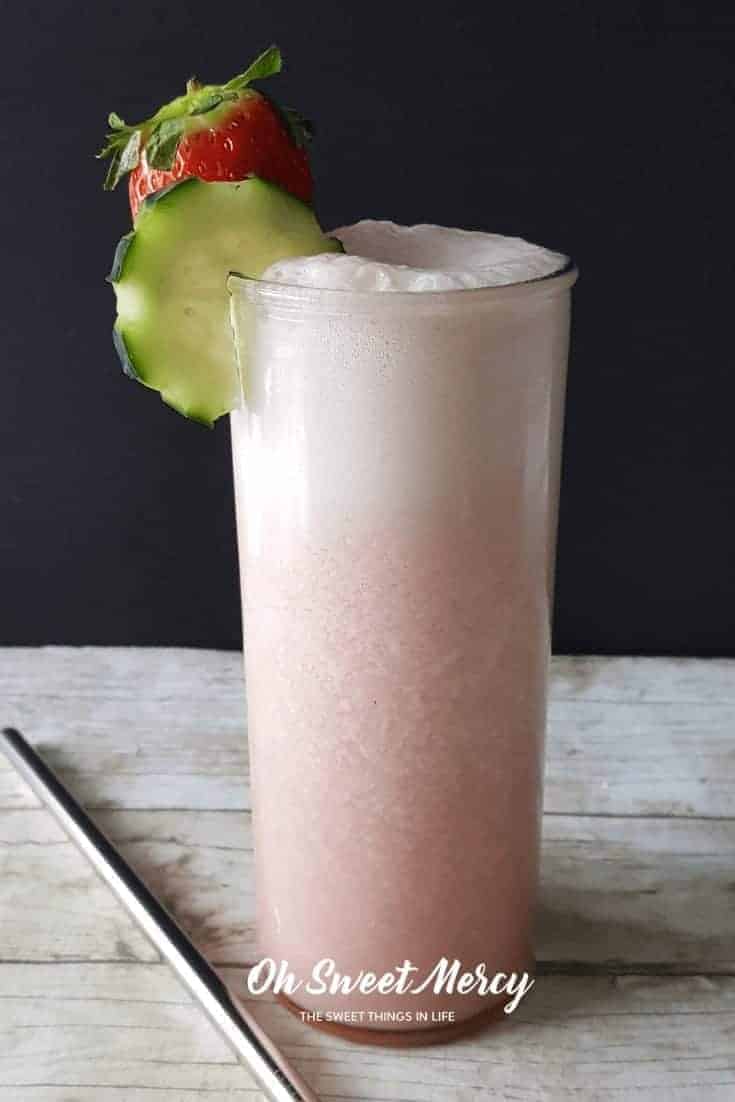 THM FP (Fuel Pull – Low Fat & Low Carb)
Refreshing Cucumber Strawberry Smoothie
Easy Peanut Butter and Jelly Smoothie (also S)
Creamy Vanilla Chai Protein Shake (can also be made for S)
Chocolate Covered Strawberry Smoothie
Blueberry Lemon Smoothie (with a Secret)
Dreamy Dairy Free Chocolate Shake from Briana Thomas
Hello Health Sipper from Trim Healthy Mama
Frosted Lemonade from MamaShire
Low Carb Smores Frappe from Briana Thomas
Frosted Strawberry Lemonade from MamaShire
Strawberry Limeade from MamaShire
White Root Beer Frosty from MamaShire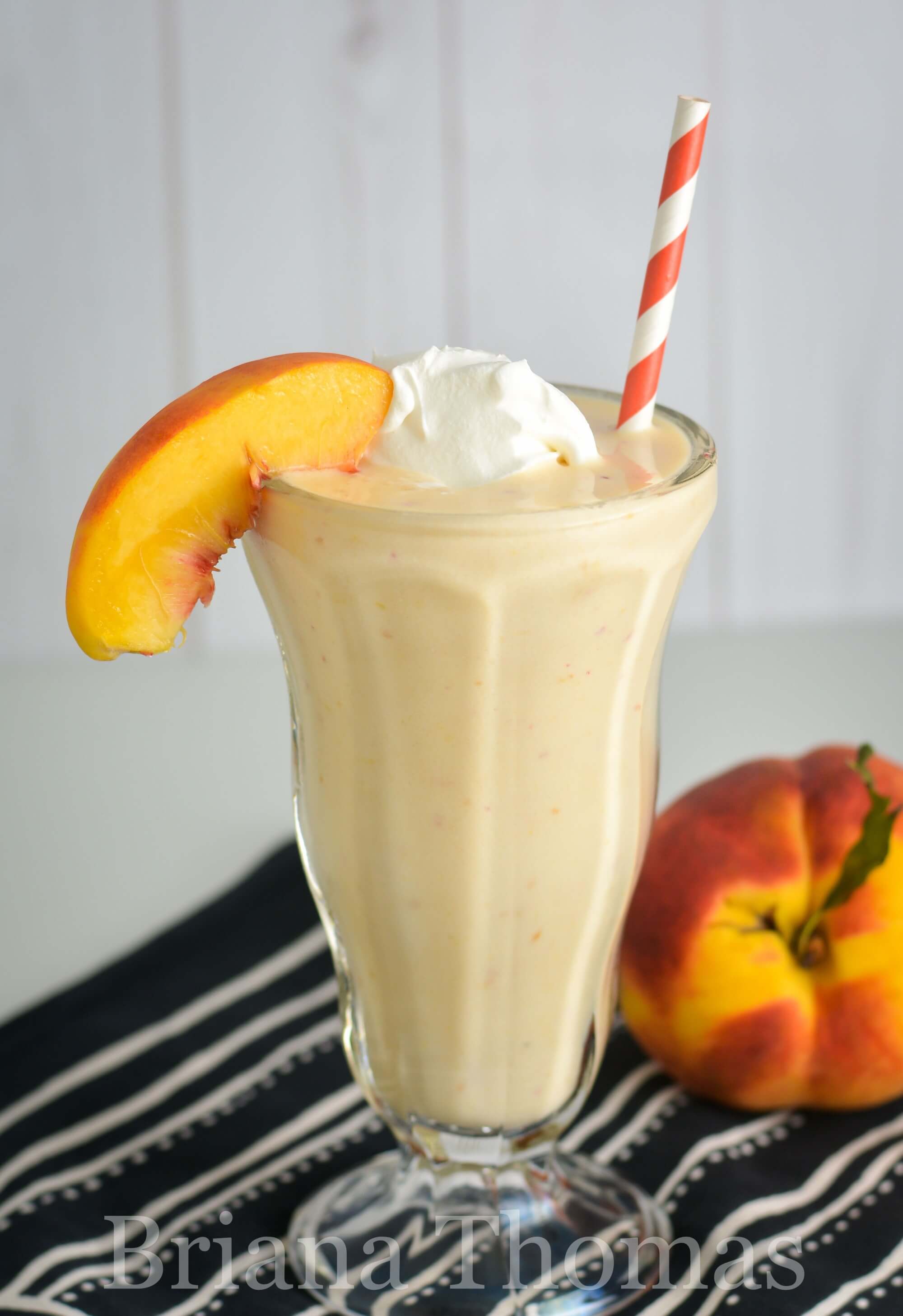 THM E (Low Fat, Healthy Carbs)
Refreshing Peach Mango Kefir Smoothie (nut milk free)
Mango Vanilla Frosty from MamaShire
Grapefruit Slushie from Briana Thomas
Refreshing Fruity Shake from Darcie's Dishes
Copycat Orange Julius from MamaShire (dairy free)
Low Fat Peach Smoothie from Briana Thomas
Banana Bread Smoothie from Nana's Little Kitchen
Frosted Blueberry Lemonade from MamaShire (can also be Fuel Pull)
Vanilla Frappe from Briana Thomas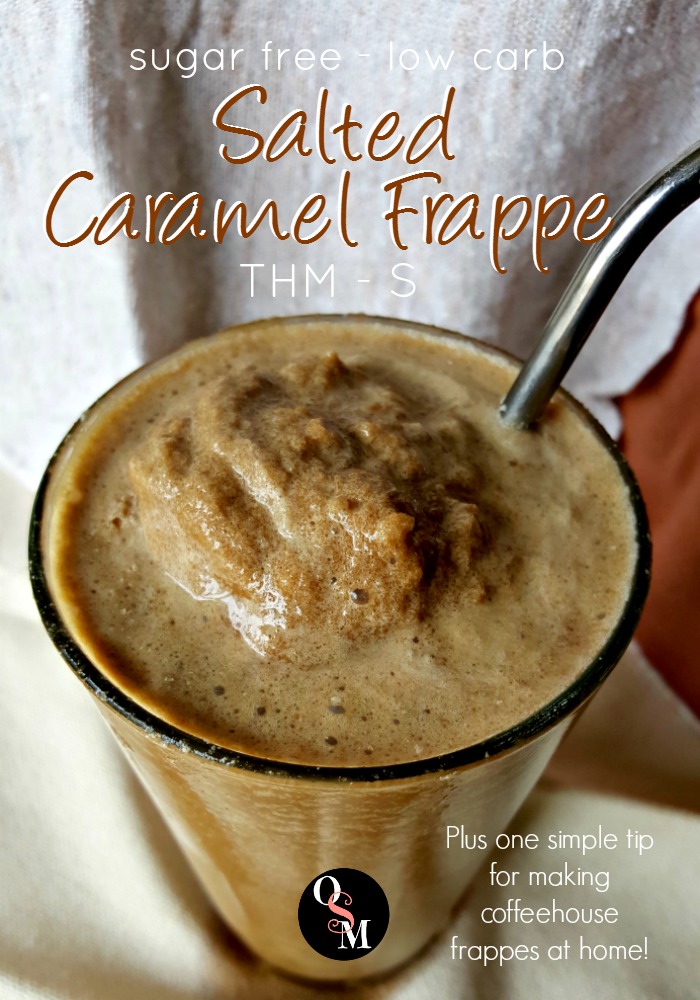 THM S (Low Carb, Healthy Fats)
Chocolate Superfood Shake (Also FP)
Sugar Free Blueberry Pancake Shake (also FP and E)
Creamy Mint Matcha Shake (can also be a Fuel Pull)
Iced Dandy Blend (also FP)
Salted Caramel Frappe (plus my easy secret on how to make coffee house style frappes at home 😉 )
Decadent Dark Chocolate Raspberry Mocha Frappe
Creamy Vanilla Custard Shake from Wonderfully Made and Dearly Loved (GREAT for Deep S!)
Peanut Butter Cookie Dough Whiteout from Briana Thomas
Classic Strawberry Milkshake from Briana Thomas (can be made Fuel Pull)
Peanut Butter Cup Custard Shake from Wonderfully Made and Dearly Loved
Tiramisu Blended Latte from Nana's Little Kitchen
Irish Cow Custard Shake from Wonderfully Made and Dearly Loved
Pin this awesome list of THM Drink Recipes Below: