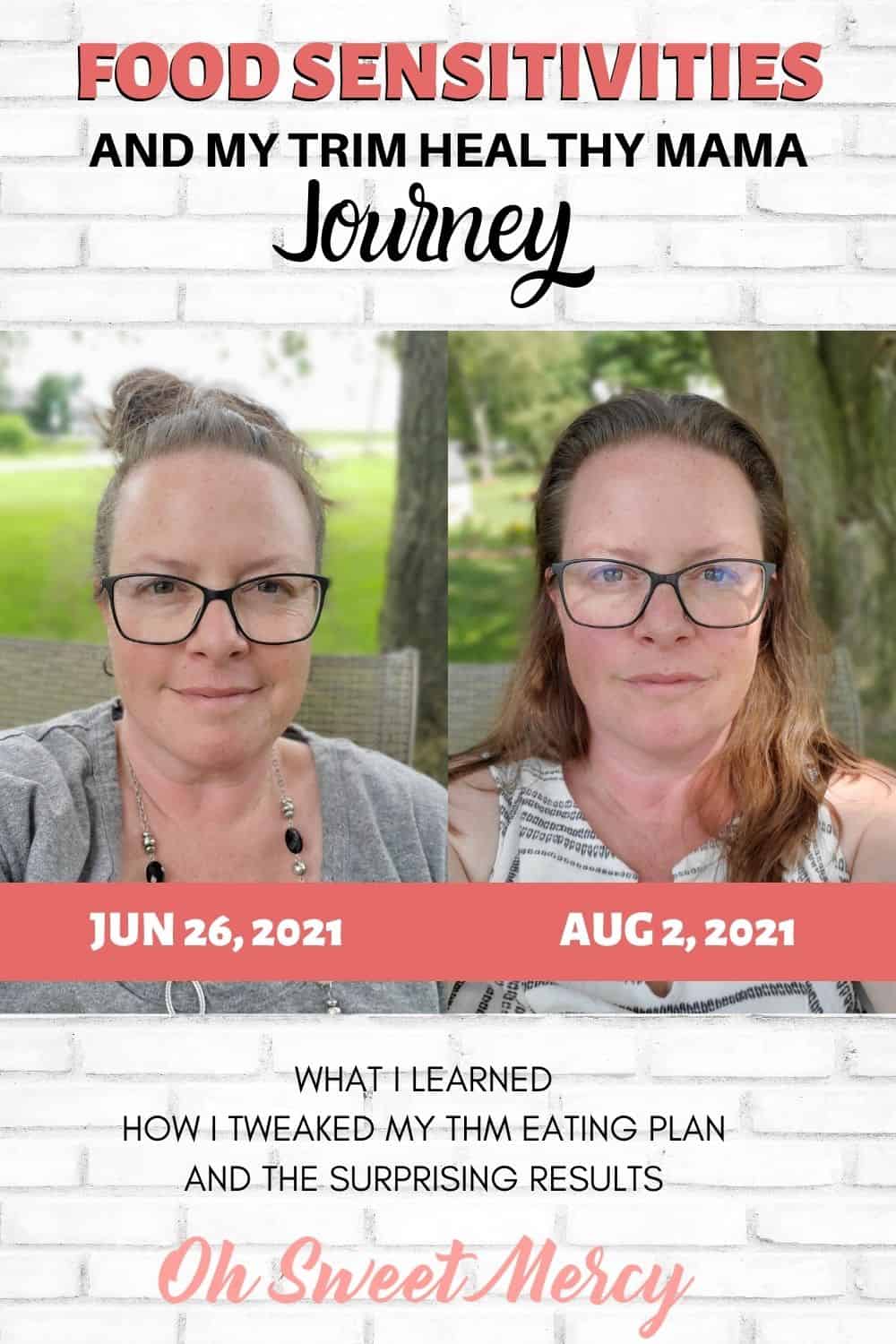 ---
Did you find out you can't eat certain foods (or do you have a sneaking suspicion you may have food sensitivities)? Does it feel like your life is over? I just recently discovered I need to avoid certain foods but I'm not letting it get me down! Here's my experience with testing, how I'm doing THM with food sensitivities – and the amazing changes occurring in just a month!
---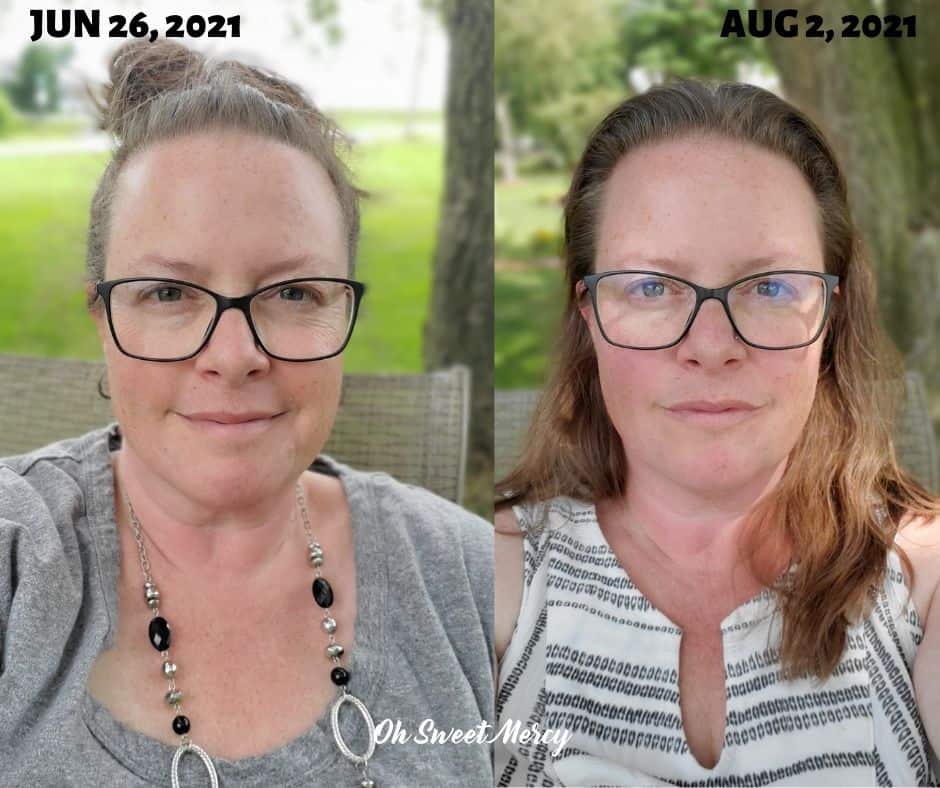 Noticeable difference in just a month! What did I do to achieve that and what other results have I seen? Read on to find out!
---
This post is not to be construed as medical advice. I am sharing knowledge I've recently gained and my own personal experience. Please consult your health care practitioner regarding your own situation.
---
If you're like most people, you don't want to be told you can't do or have something. And when it comes to food, that's especially the case it seems.
Just ask almost anyone to give up their bacon, right? 😉
A number of years ago I decided I should probably go gluten free. I wasn't diagnosed with anything like celiac disease or had any testing to indicate I had an allergy or sensitivity. Honestly, I can't even remember now what prompted that.
But I do remember feeling like my life had just ended. Oh, the humanity!
My dear sweet friend rushed to my aid and gave me a bunch of things to help. I was certainly grateful for that! But inside I was pouting over what I couldn't have.
The dumb thing is no one but myself told me not to eat gluten. It was my OWN idea, and yet I threw a little tantrum over it.
So now, about 10 years later, I do actually have a test result that says don't eat gluten. And several other things. To be precise, 25 other foods…many of which have been staples in my THM meals for years.
But this time, I have a completely different attitude and what a difference it makes! So today I'm sharing with you my experience with food sensitivity testing and THM (Trim Healthy Mama).
What Is A Food Sensitivity Test (And Should You Get One)?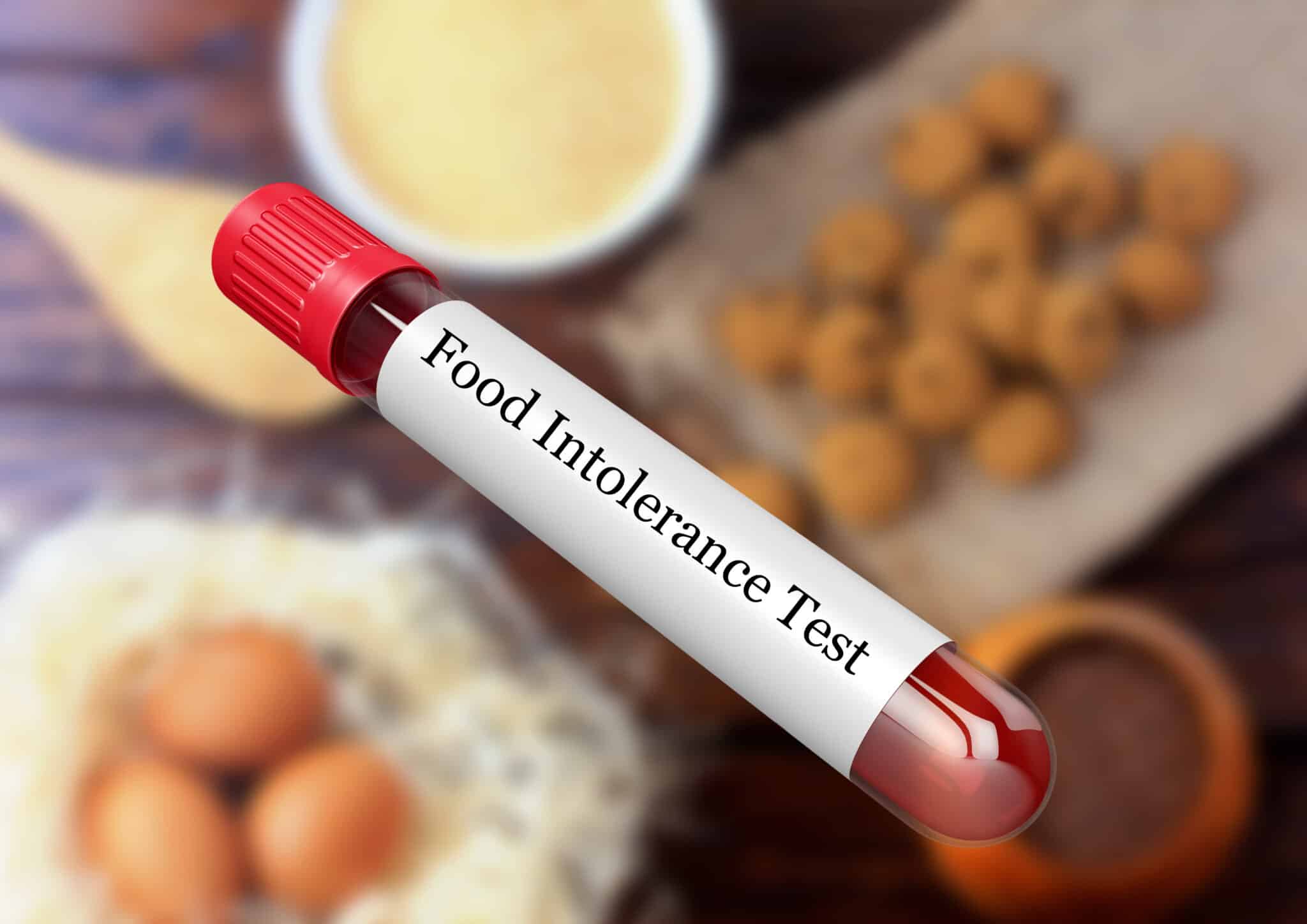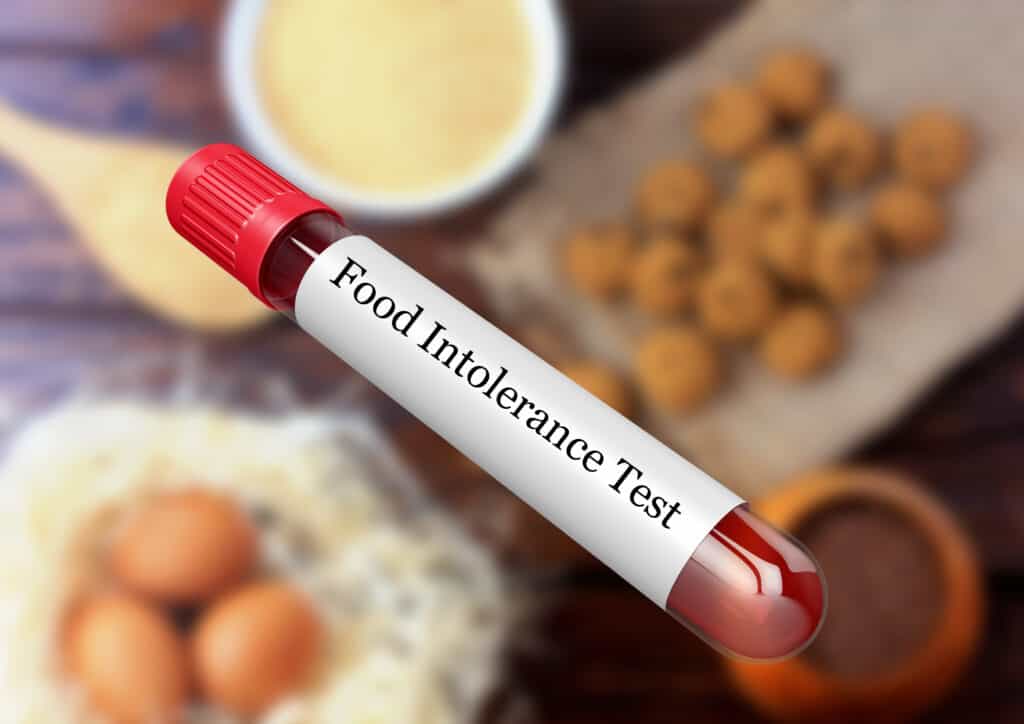 I'll start right off the bat with the fact that not everyone is sold on the idea of food sensitivity testing, which is a bit different than food allergy testing.
Food allergy testing uses a blood test to measure IgE antibodies, or Immunoglobulin E, in the body. Food sensitivity testing measures IgG, or Immunoglobulin G antibodies. Elevated IgE levels indicate a probable allergy to a food. So, it follows, that elevated IgG would indicate a sensitivity to a certain food.
One flaw in the IgG testing is that if you've eaten a lot of a certain food or foods in the 2 weeks before you take the test, those foods can show up as a sensitivity.
It's also possible to follow an elimination diet and use a food journal or log to root out any possible sensitivities, but some people find it overwhelming.
Honestly, right now I just don't feel like I have the mental bandwidth at this time to dive into elimination diets. I also feel that even though the test might not be 100% accurate (and for the record, IgE tests are not 100% accurate, either), it would give me a place to start fairly quickly.
And while I know that THM is generally anti-inflammatory and a wonderful, well-balanced approach to nutrition and weight loss, my gut was telling me there is something I'm eating – even though it's on plan – that is interfering with my progress.
As it turns out, there seems to be quite a few possible somethings!
Should YOU get a food sensitivity test? I can't, of course, make that decision for you. But if your gut feeling is telling you something is not right, I encourage you to listen to that. Check out all your options, read up about testing companies and the tests, talk to your healthcare practitioner, and make an informed decision.
Also consider elimination diets and food journaling, as that may be a more accurate and less expensive option. It just takes longer than sending your blood off to a lab and having them figure it out for you.
Symptoms Of Food Sensitivity.
Many people with food sensitivities have digestive problems but there are other symptoms that can be from a sensitivity as well. Some symptoms can even appear to be an immune response.
Food sensitivities can cause a wide range of painful or uncomfortable reactions that may be felt immediately, or even days later. Potential symptoms include abdominal pain, anxiety, bloating, brain fog, diarrhea, fatigue, headaches, heartburn, joint pain, nausea, and rashes, which closely mirror many autoimmune disease symptoms.

Source: Global Autoimmune Institute
Food sensitivity or intolerance responses are generally not as severe as an allergic reaction.
Personally, I experienced bloating, brain fog, fatigue, and joint pain. Depending on what I'd eat, I'd also have heartburn occasionally.
In addition, I'd periodically have a runny nose while or after eating – and not from spicy foods, just normal ones. Even though I knew that could be a symptom of food intolerance or sensitivity I didn't make the effort to connect the food to the symptom.
I also learned years ago that I simply could not eat anything dairy too close to bed. If I did, I'd usually wake up in the middle of the night with horrible acid reflux.
While THM virtually eliminated heartburn for me, there were times when I'd have it. Like any time I'd eat oats, no matter how they are prepared! Coincidentally…or not surprisingly, perhaps, oats are on my avoid list.
Where Do I Get A Food Sensitivity Test Done? How Is It Done?
I had my test done through a local naturopath. I was given a specimen collection kit to take home with instructions on how to collect the blood, send it in, and payment. It was very easy. The results were emailed to me 12 days after I mailed them to the lab.
You can also find online companies such as Everlywell that offer testing. You order a testing kit and it's sent to you. You follow the instructions for collecting the blood and send it in for testing. I've never used Everlywell for anything but I assume your results are emailed to you.
For my test, 2 single-use lancets were included to poke my finger. A card with several circles on it was in the kit and after poking my finger I put the drops of blood in the circle until the circle was filled completely.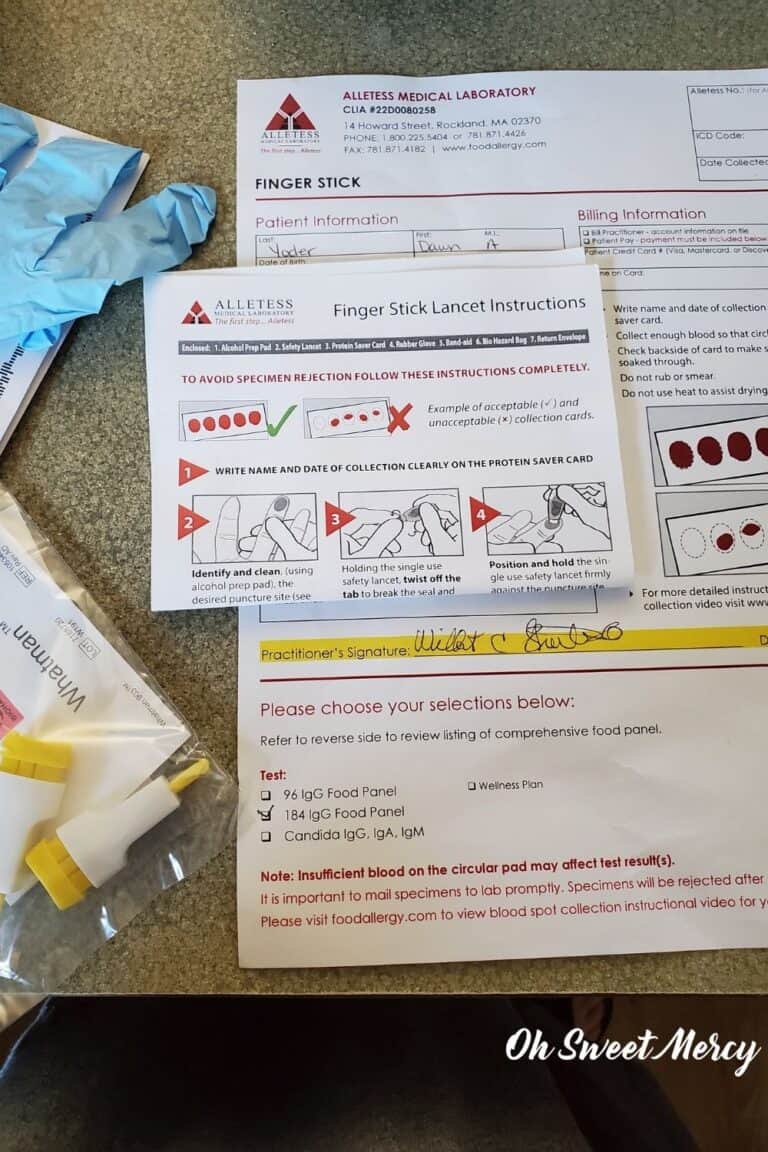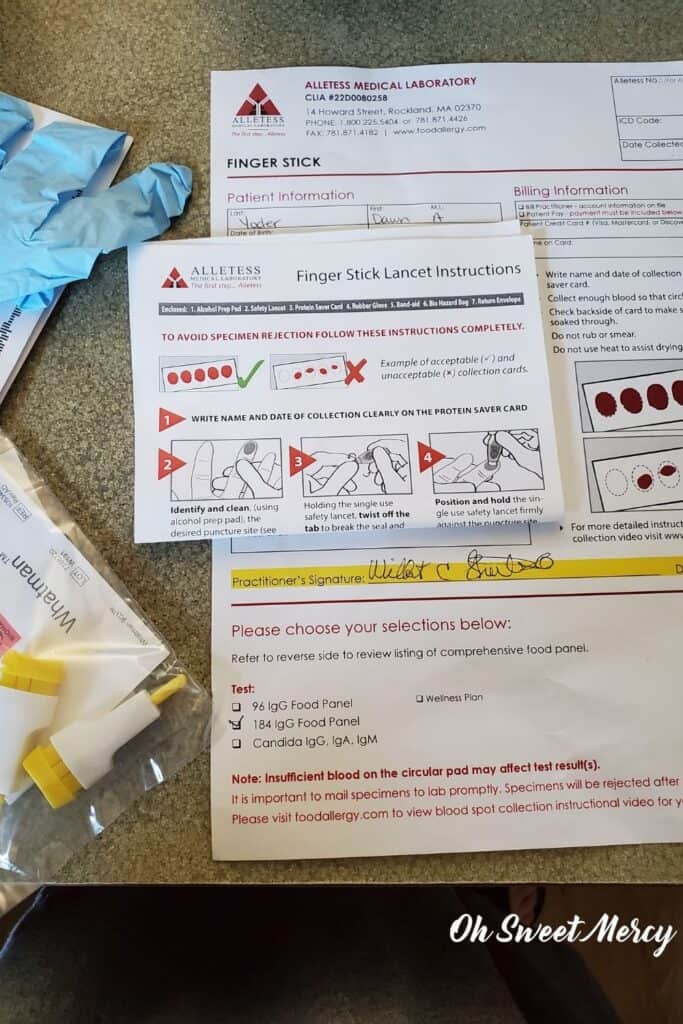 It was important to fill the circles correctly, allow the card to dry fully before mailing, and not rub the card. Then I put the card into the provided plastic zip-top bag for mailing. Easy peasy!
My Specific Food Sensitivities (Or, What I've Been Avoiding For Over A Month).
Any time I mention that I'm avoiding certain foods (especially when also sharing success stories) people want to know what I'm avoiding. I want to stress that the following list is based on my own personal test results.
If you do a test yours may look completely different.
If you can't do a test but think that copying my avoid list might work for you, it's possible, yes. But, if your test WOULD have said avoid a food or foods that wasn't on my test, you're still putting food in your body that's possibly contributing to inflammation.
Dairy products and gluten are two common food culprits when it comes to stalling or slow progress with THM. For many people, reducing or eliminating them from their diet is all they need to get the scale moving again.
I had been mostly dairy free for about a month or so before I took the test in an effort to get that scale moving. I had a bit of butter here and there (which contains casein), and a few bites of cheesy, full-of-dairy foods on a couple of occasions. But other than that, no dairy.
And as you'll see below, a whole lot of dairy came back as a sensitivity. In fact, of all the foods in the dairy category only 2 were not showing as a sensitivity – blue cheese (yuck) and sheep's milk.
So I'm pretty sure dairy is an actual thing for me, since nearly everything in the dairy category came back as a sensitivity! Even though I was avoiding that, I was still eating quite a few foods that are indicated as a sensitivity on my test results, so going dairy free didn't do much for me.
I still had bloating, brain fog, and fatigue especially. Also, the scale just would not move.
So what did my test say? The tested foods are scored from 0-3, with 0 being no sensitivity. The test I took checked 184 foods, and these are my results:
Barley, 1
Bran, 1
Gluten, 1
Malt, 1
Oats, 1
Rye, 1
Wheat, 1
Lima Bean, 1
Peanut, 3
Soybean, 1
Casein, 2
Cheddar Cheese, 1
Cottage Cheese, 1
Egg White, 2
Egg Yolk, 1
Cow's Milk, 2
Goat's Milk, 1
Mozzarella Cheese, 1
Swiss Cheese, 1
Whey, 1
Yogurt, 2
Coconut, 1
Baker's Yeast, 1
Almond, 1
Safflower, 1
Mustard, 1
Most of these scored 1, so I'm hoping that with time and a good gut-healing protocol I'll be able to have those foods again. I also cross-checked with the 96 food test and 4 foods, one of which scored a 2, are not on that test so I'm glad I went with the 184 food test.
And, sadly, my staple THM foods – especially for THM E meals – came back as a sensitivity.
Got My Food Sensitivity Results, Now What?
I'll say it was very disappointing to see eggs on the list – I have 11 hens in my backyard, 6 of whom are just now starting to lay eggs. And, egg whites are a great source of lean protein for THM E and FP meals.
Dairy? 0% Greek yogurt and whey were my go-to lean proteins for E meals and snacks because they're super easy and convenient. I take a lot of homemade protein drinks with me when I'm busy and whey was usually what I'd use.
I had been eating a lot of coconut yogurt with collagen mixed in for protein in the month before I took the test. Plus, I was mostly avoiding butter, just in case, so I used coconut oil a lot. So, I'm hoping coconut showing up is from that and not an actual sensitivity.
However, MCT oil, which is coconut-derived, has never really seemed to work for me like it does for many people so perhaps coconut is just a no for me. Time will tell.
Almonds and oats? I use almond milk all the time for smoothies! Oat fiber and almond flour (not to mention coconut flour) are in Baking Blend!
Yep, that's a bit of a challenge! But, it's not impossible 😉
When you get your test results back you have 2 choices – focus on what you can't have and throw a tantrum (I can personally attest to that not working well…) OR focus on what you CAN have.
I chose a start date and went cold turkey on everything (and learned how important it is to be prepared).
If it was in red on my paper it was not passing my lips (knowingly, anyway). That meant careful label reading (already doing that). It also means not being afraid to ask questions about how food is prepared, whether by someone you know or at a restaurant.
The first week I learned that being prepared and having lean protein on hand was crucial. I had a few really hard days because I didn't have any easy lean protein for E meals. I didn't eat much those days and that was no fun.
The next week I was better prepared. I cooked chicken breast and black beans. I found a cheese I could actually eat – sheep's milk is OK for me and Manchego cheese is made from sheep's milk. I picked up some vegan protein powder for smoothies and protein drinks.
I've tried Orgain and VitaminWay, both of which I found at a local grocery store. Just be sure to read the labels carefully on any vegan protein powder you're considering, if you're a Trim Healthy Mama follower, to make sure it's suitable for THM.
Of the two I've tried the VitaminWay has the fewest ingredients: Non-GMO, Gluten Free, Organic Pea, Brown Rice, and Pumpkin protein, natural flavors, and stevia.
I don't recommend vegan protein powder for protein drinks, though. It doesn't dissolve well and tends to be gritty. It's not very noticeable in a smoothie thankfully.
Why not collagen? Collagen, at times, seems to make my joints ache. I've also seen other people mention in the THM groups that not using collagen, or at least not every day, helped the scale start moving again for some. Because my joints ache sometimes, it tells me it's possibly causing inflammation so I decided to take a break for a while.
If you can do collagen (or even whey) I've got an easy DIY Protein Drink for you to try.
But the biggest thing that helps is not focusing on what I can't have and instead focusing on what I can. And, being grateful that I don't have a life-threatening allergy and there weren't more foods on the list I should avoid, like tomatoes!
Honestly, I put off doing this test because I was afraid it would say tomatoes. I absolutely adore tomatoes and we actually have a nice garden this year. I did not want to see tomatoes on that list!
What Do You Eat When It Seems Like You Can't Eat Anything?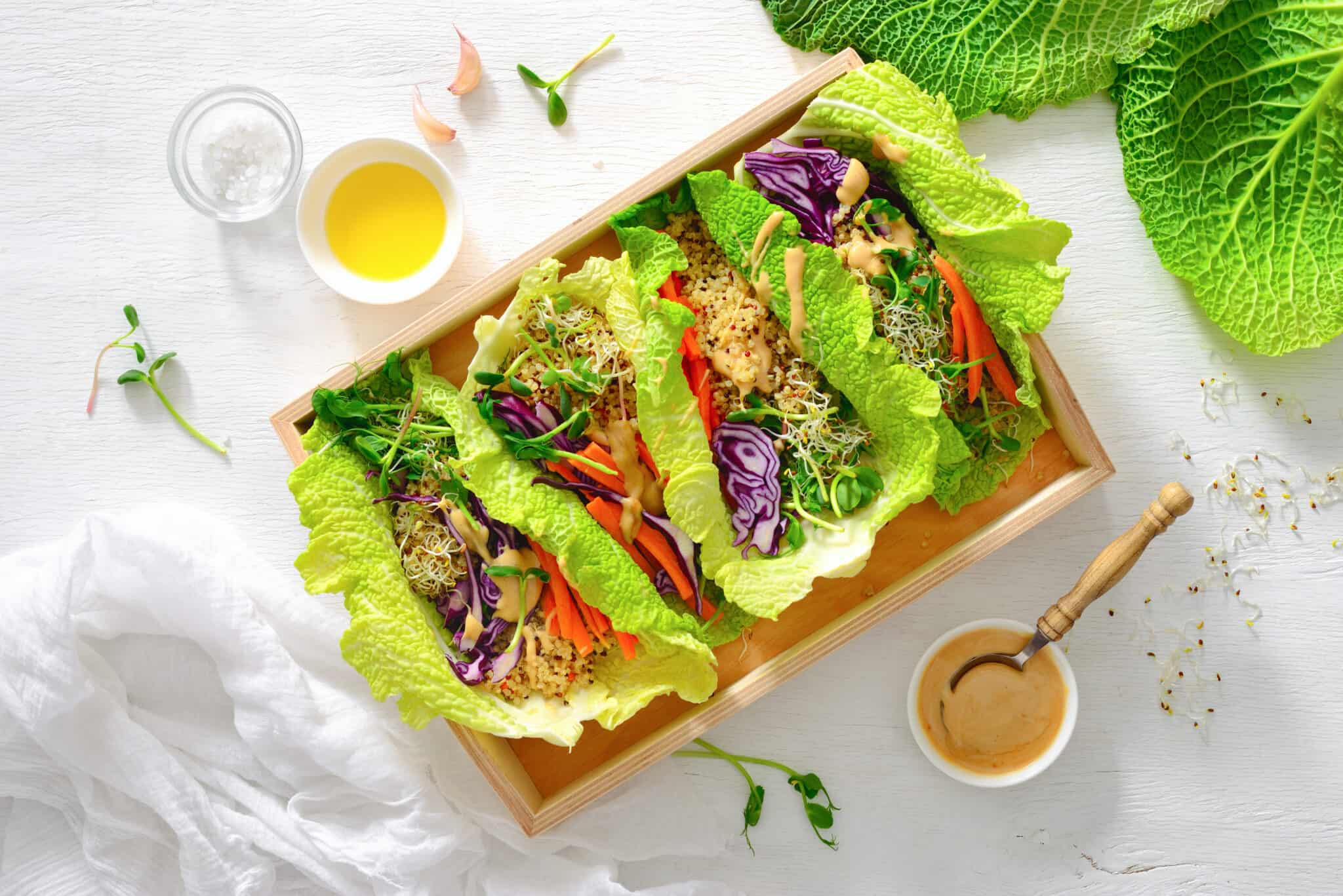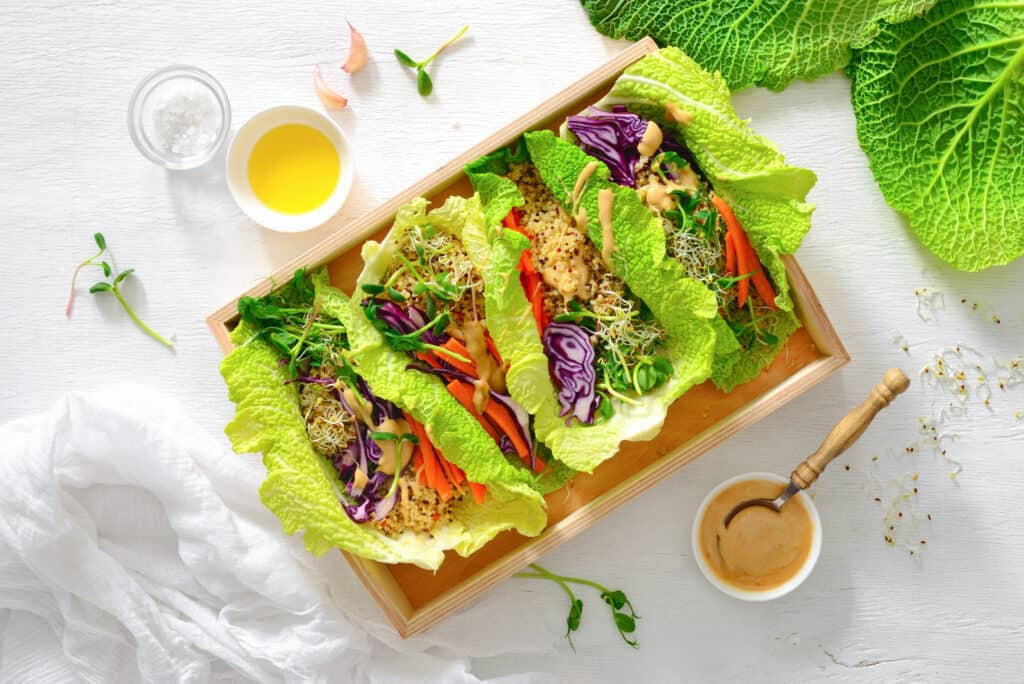 When all your usual go-to foods are now off the table, it can seem like you can't eat anything. But, ask yourself – is that REALLY true? If you look closely, and not through that lens of "it's not fair," you'll see that there actually ARE foods you can eat.
Maybe they're not really what you want to eat. Maybe this means you need to plan and prep ahead more. Perhaps going out to eat is probably not going to happen again in the foreseeable future.
Remember that choice I mentioned above? Choosing to focus on the healthy, nourishing foods that support your body and help it heal instead of the foods that are irritating it and keeping it in a perpetual state of inflammation may not always be easy but it's always worth it!
If you're sick of tired of feeling sick and tired, you're often more willing to do what you need to do to fix whatever is causing that in your body. If you can identify food sensitivities and remove those foods from your diet it can make a big difference.
Dealing with food sensitivities or allergies isn't always easy on its own. When you also have a specific eating style with its own list of foods to avoid it adds another layer of complicated.
But, please don't let that intimidate you! If going cold turkey on all of it at once is too overwhelming for you, choose one food to eliminate for a week, or longer, until you feel comfortable putting meals together without that food.
When you're ready, add another food or more as your level of overwhelm comes down and your confidence goes up.
The meal below is a low fat THM E and so delicious and satisfying! Grilled chicken breast, grilled zucchini, and a throw-together Spanish rice fueled me well before karate class.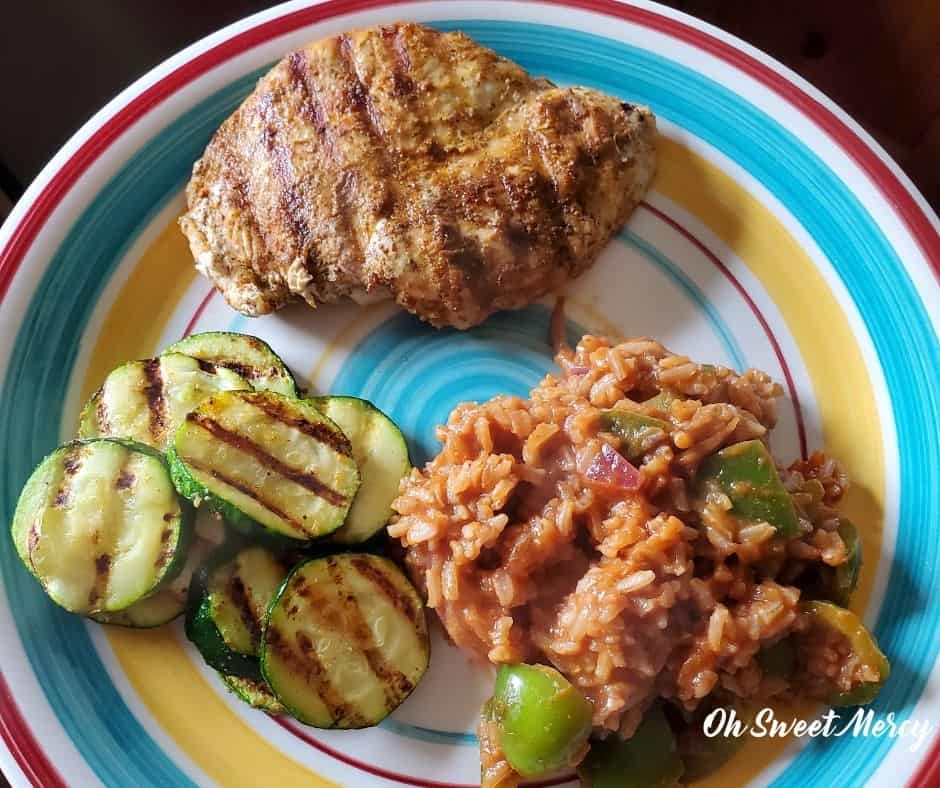 Take A Break For At Least 30 Days, Then Start Trying Foods On Your Avoid List.
My naturopath said to avoid those foods for 30 days then start trying small amounts slowly and see how my body reacts within 15 to 20 minutes.
A small amount is a taste of something, not whole serving.
It's also a good idea to give it a few days between foods, as sometimes a reaction can show up a few days after eating something.
Even though it's been over 30 days, I am not jumping into trying anything yet. I've been blown away by what's been happening in my body and, well, if it ain't broke don't fix it is how I'm thinking!
I did try one food – mustard – and within 20 minutes my nose was all stuffy. But other than that I'm continuing with the way I've been eating over the last month.
When I asked the naturopath about going longer she said listen to my body. Maybe it's not healed enough yet. Some people have to be off certain foods for longer, even a year or more, before their bodies are healed enough to try those foods again.
What Changes Did I See In A Month? I Was Shocked By One Big Change!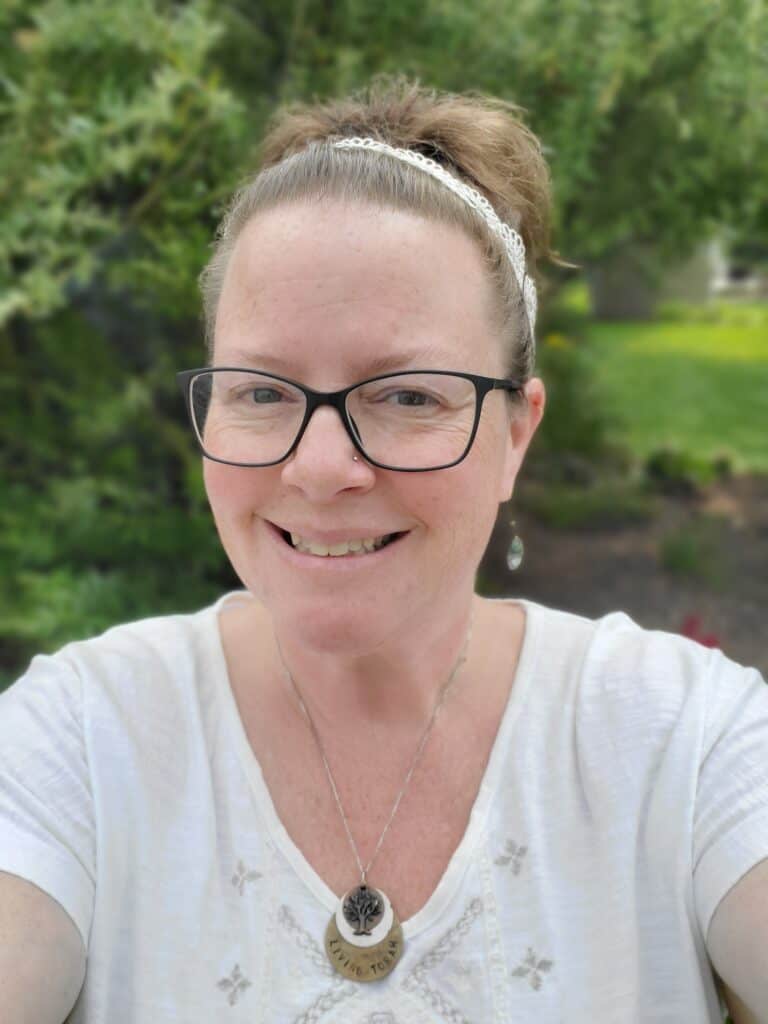 In the comparison picture in the top of this post, you can see my face is way less puffy. Inflammation in my body has definitely gone down! That's just one reason why I'm so smiley in this picture right above! But wait there's more…
No more brain fog
Better focus
Feeling less overwhelmed
No joint aches
Bye-bye, 11 pounds!
No heartburn
My clothes are getting too big
People are noticing I've trimmed down
And the big one…my fasting blood sugar readings have come down 30 points!
[I also have been taking karate lessons for 2 hours a night, twice a week, and I believe that has also been very helpful. But it wasn't until I started avoiding certain foods that I really noticed a difference.]
Losing 11 pounds after struggling to lose the same 5 to 7 pounds for what seems like forever, that is exciting!
And, that last one there…my fasting blood sugar readings coming down 30 points…that is the one I'm most amazed about. I've been struggling for YEARS to get my fasting blood sugar readings under 100. They've averaged from 125-135 no matter what I did or did not eat or when I ate it.
It was truly the bane of my existence. The thorn in my side. I hated checking my stupid blood sugar. And I hate that I have to. But that's another long story for a different day.
Within the first week of eating this way, I noticed smaller readings in the mornings.
The second week, I had a normal morning blood sugar reading for the first time in years – that's under 100, if you're not sure what normal is. The other days, the number continued to decrease.
By the 4th week, I had 2 normal readings! I forgot to test 2 mornings because I was working crazy hours that week so there could have been more. But 2, in one week? Unheard of.
As I write this, my fasting blood sugar has been hovering just above 100. I'm so close to normal every day! I'll get there, it's a process that takes time. Sometimes it's a few steps forward and a step or 2 backward.
But what a dramatic improvement in just a month!
Inflammation And Insulin Resistance.
So why is my blood sugar improving simply by avoiding certain foods? One THM admin commented on one of my posts recently that inflammation interferes with the body's ability to use insulin properly. Reducing inflammation means it can better work the way it's supposed to work.
Here's another scientific article you can read if you like.
Figuring out WHAT is causing inflammation isn't always easy and can take some time. While I've seen amazing changes in just a month, including better blood sugar control, I've not been magically healed.
I remind myself that I didn't get this way overnight, it was years of fueling a body (with an apparent predisposition to metabolic syndrome) with poor choices. Cheeseburgers and fries were always my "comfort" foods.
While they were comforting in the moment, later on they only brought misery (and a load of inflammation)!
Bust the Comfort Food Myth and get over 150 THM-ified recipes to satisfy your cravings.
Paying attention to my body's cues, keeping my fuels mixed and avoiding fuel ruts, eating lots of non-starchies, and staying hydrated (no matter what I can and can not have) works!
But, I also remind myself that more adjustments to my THM eating plan might be necessary. It's a journey and sometimes the road takes an unexpected turn, right?
Meal Ideas For The Whole Day.
Follow me on the THM Journey App to see what I'm eating! I'm Coach Dawn ohsweetmercy.com
It may seem like there's nothing I can eat but that's so not true! I have no veggies or meats on my avoid list, so THM S, E, and FP meals can easily be made.
In general, my meals look like this every week:
Breakfasts: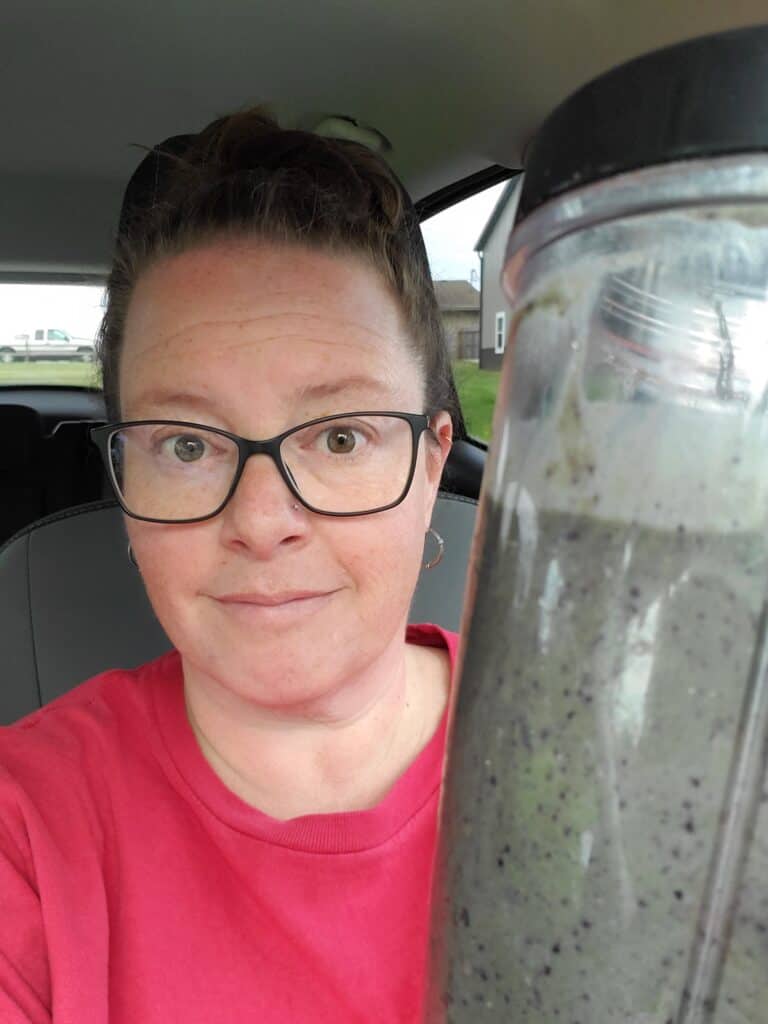 I'll admit, right now my breakfasts are maybe a little boring. But, I crave an okra smoothie in the morning so I happily oblige. I have a favorite and I'll get the recipe on the blog as soon as I can!
Okra is soothing and healing to the gut, so maybe that's why I crave it. I've also found the joy of prepping smoothie ingredients ahead of time. Just dump and blend and you're good to go.
I add a bunch of things to the favorite breakfast smoothie I mentioned, like baobab powder, psyllium husk, and Dynamic Duo Greens Powder. All those ingredients are great for your gut!
Lunches and Dinners: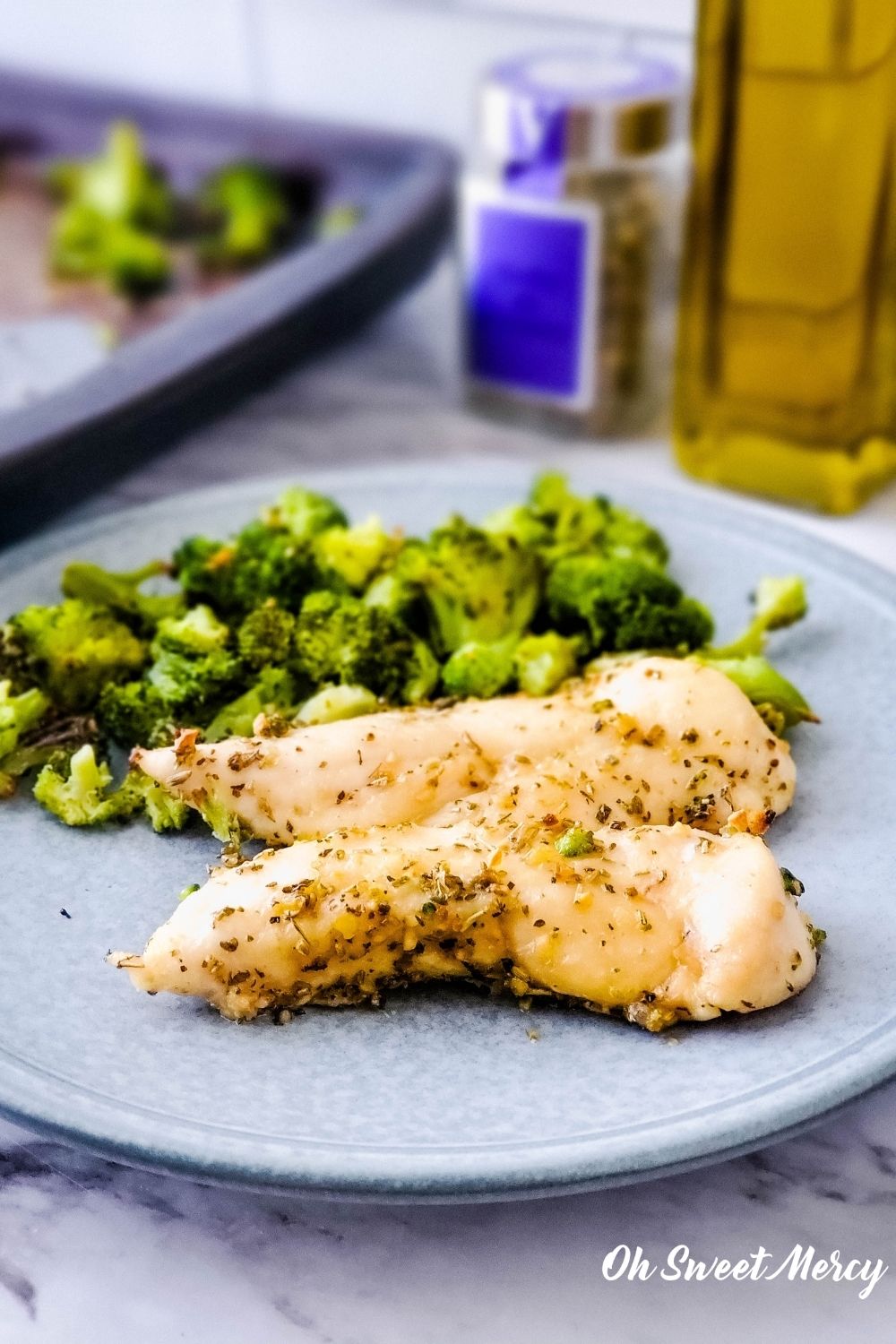 Typically I try to have an E meal for lunch or dinner (or both) such as chicken breast, quinoa, black beans, and Instant Cheese Sauce from the Trim Healthy Future Cookbook.
Another fantastic dairy free "cheese" sauce recipe is this one from All The Nourishing Things. If you don't have an Instant Pot, no worries! Just cook everything on the stove top until the veggies are very tender.
Other great E fuel options that fit my avoid list are:
S meals tend to be easier, even without cheese! I do try and keep my S meals on the lighter side these days though. I focus on healthy oils I can have like olive and avocado.
Fuel Pull proteins made ahead for the week make putting meals together a snap!
Snacks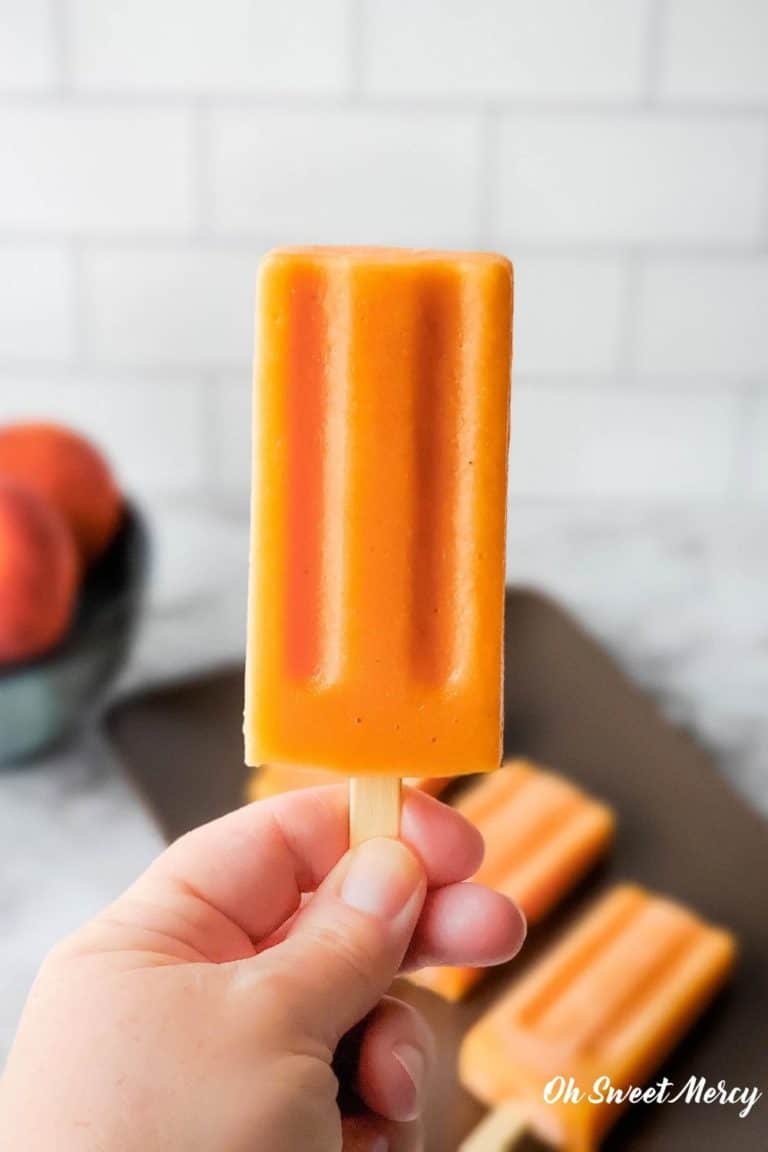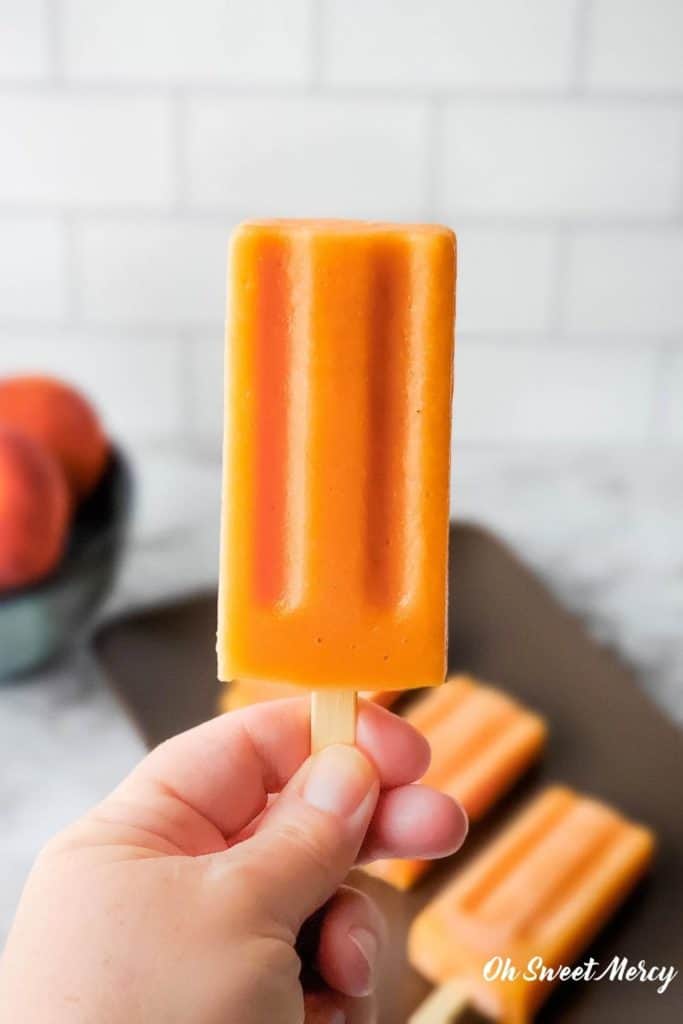 I'm not a huge snacker, personally, but there are times when I get hungry between meals. I do try and have a snack with me on busy days when I'm away from home. It's much easier than trying to find something that fits my current dietary needs at a fast food place!
Some of my favorite snacks are:
Berries and nuts or a small amount of nut butter – 1 teaspoon for a FP
R's Late Night Snack in the Trim Healthy Future cookbook – cucumbers, nutritional yeast, and seasonings – so good!
Pumpkin seeds – particularly soaked in salt water and dehydrated for optimum nutrition
Crunchy roasted lentils (my own recipe is coming soon or you can purchase them just check ingredients)
Sunflower seeds
Fresh veggies
Fresh fruits (try to pair with some protein if having an E fruit)
A baby size smoothie
Cooked chicken breast or other meats
Basically a little something to take the edge off and get you to your next meal.
Drinks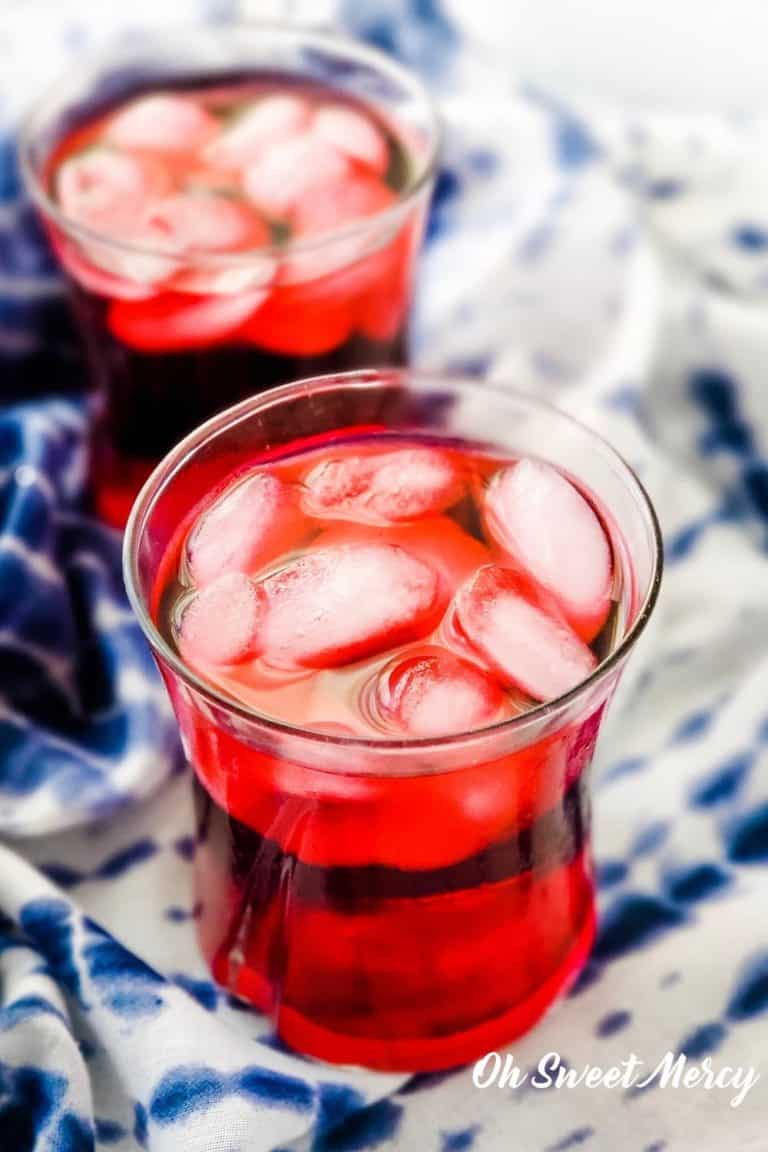 Staying hydrated is super important, especially during the warm summer months. Water is always an excellent choice and I encourage you to drink plenty!
Sometimes, though, we want something sweet. Or just with flavor, right? Give these a try:
It's Not The End Of The World But The Beginning Of Something New. Embrace It And Learn To Think Outside The Box!
Remember that oft-quoted definition of insanity?
The definition of insanity is doing the same thing over and over expecting different results.
I've definitely found this to be true when it comes to dieting and getting healthy. Continuing to put foods in your body that hinder its ability to heal and release excess weight and yet expecting to see the results you desire, well, I'm not going to say it but it really doesn't make sense, right?
It only makes sense to your tongue, to your Inner Toddler who wants what they want and want it right now regardless of the consequences.
I know it's not easy giving up your favorite foods. It's hard going out to eat or eating with family, especially if you have family members who take your decision to pass on their food personally. Or even worse, delight in sabotaging your efforts to do what's right for your body.
Sometimes we have to do things in baby steps. And show grace and mercy to those who don't understand.
Sometimes we have to take a harder stance, define some boundaries, and say "I love you and I don't mean to offend you. I just need to do this right now to help my body heal and work better."
And, sometimes, those boundaries need to be set for ourselves. I've got several posts dealing with mindset, including a post about boundaries:
If you've made it this far, thank you so much for taking time out of your day to read this. I hope it's something you find encouraging and helpful! I hope you leave this page feeling hopeful and empowered, that you CAN do the hard things and do what's best for your body right now.
Because I believe you absolutely CAN. Because you're absolutely worth the effort.
PIN THIS POST FOR LATER OR SHARE WITH SOMEONE WHO NEEDS ENCOURAGEMENT!