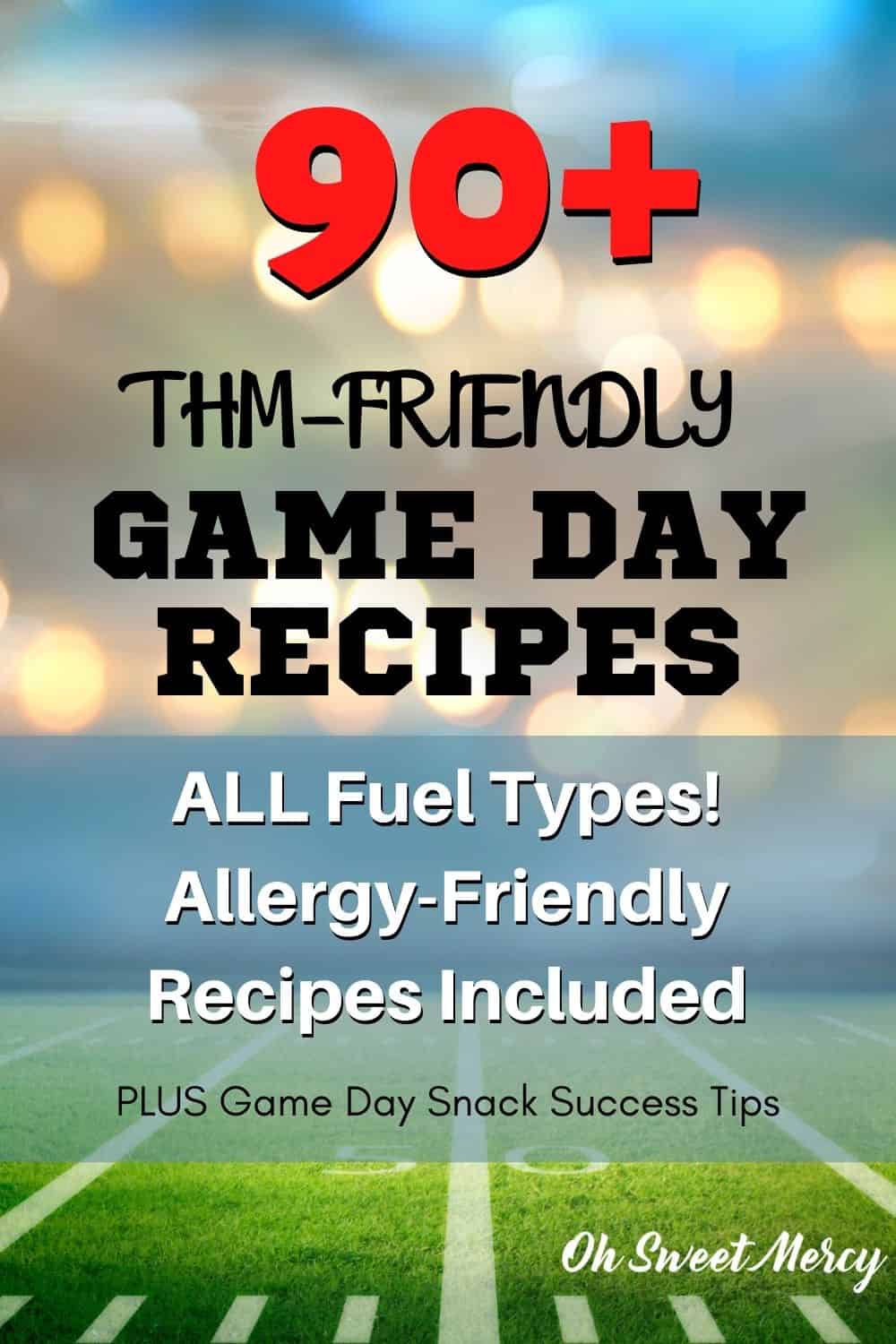 ---
The Big Game and snacks go hand in hand. Don't let it sideline your healthy THM eating, though! There are tons of healthy game day recipes perfect for the Trim Healthy Mama lifestyle and I've put together this list of recipes just for you. There's S, E, and even FP recipes for you to own your snack game.
---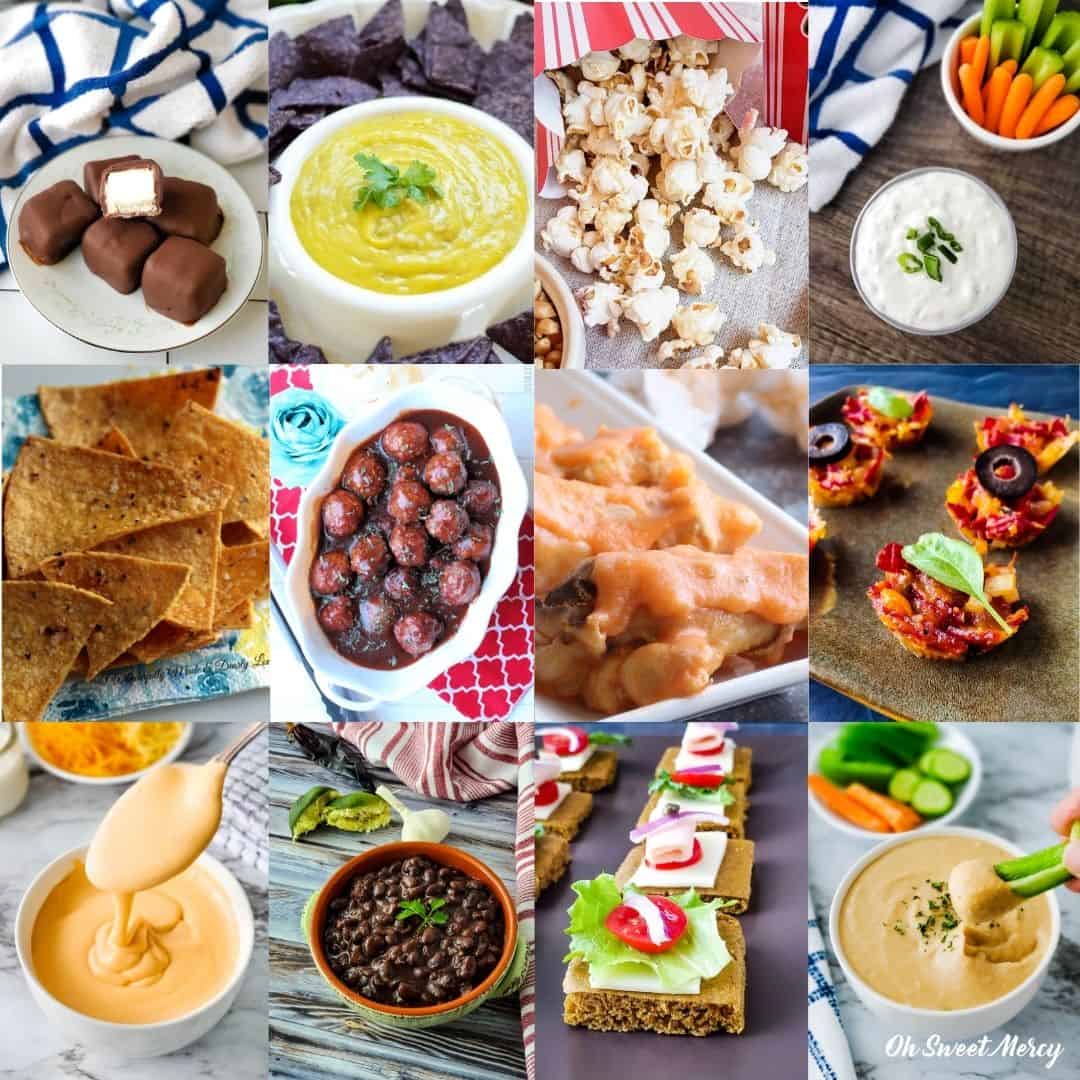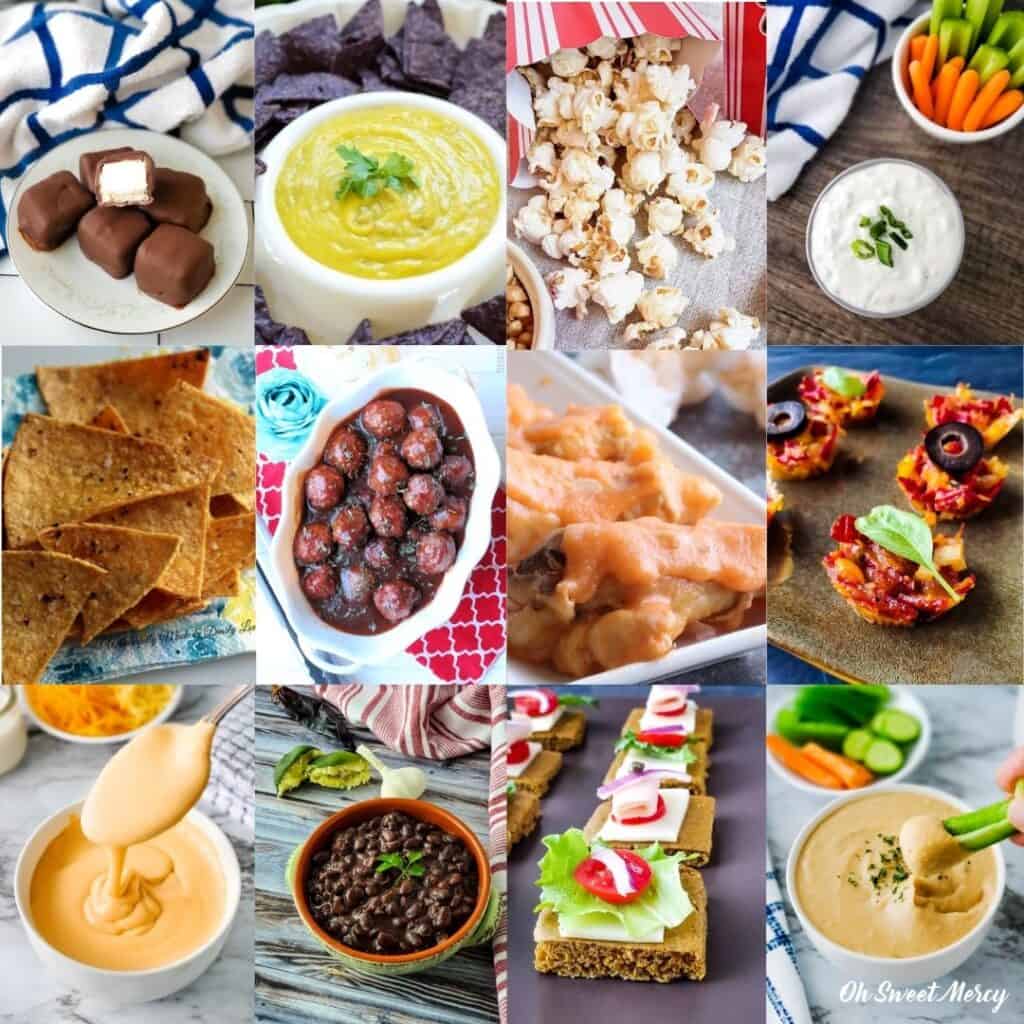 I'll confess: I'm not a sports fan at all. However, I am a huge fan of tasty food so I can coexist with sportsball and snacks.
The problem? Unless you're cooking all the food yourself then you're likely faced with a field of off-plan temptations.
You need a good offensive plan to ward off those tempting treats.
Tips For Snack Success: Have A Game Plan!
Just like your favorite team needs a good game plan to win, you need a good strategy to stay on top of your snack game.
Hosting a game day get-together?
Making sure you have on-plan options is so much easier! Many THM S or keto recipes are great for any eaters at your soiree.
Recipes like meatballs, chili, cheesy hot dips, and pizza bites are easily made low carb. Even kids love these fun party foods.
Charcuterie boards are always a hit, be sure to check out my link below for how to make a THM friendly charcuterie board. I've got suggestions for all the fuel types, too!
Tiered serving trays also make it easier to get more goodies on your buffet. If you have other THMs attending, these cute mini chalkboard signs are a great way to label the dishes according to fuel type.
Prep ahead a veggie tray and make sure to include plenty of non-starchies on your snack plate, too.
Taking something to a game day party?
Make a THM version of the most tempting snack food for you, or another on-plan dish, and make sure you have at least one good option for you.
Again, the low carb/keto style recipes are sure to be crowd pleasers. But a fruit tray with a low fat fruit dip is also one nearly everyone will enjoy.
Check your mindset.
Access to THM-friendly foods is only part of the playbook. Going into the day with thoughts like "I just can't say no to chips and salsa" or "If there's cupcakes, I'm done for" sets you up for a fumble.
I've got several posts to encourage you in the mindset area:
I've got a TON of THM-ified "comfort foods" in this post here, and if vanilla ice cream and all the toppings are your weakness, I've got a bunch of on-plan recipes for that, too!
Have a recovery plan, just in case.
Even the very best plays sometimes fall flat, right? If your game day snack plan runs afoul, don't beat yourself up. Start again in 3 hours or at your next meal or snack.
Have a couple Deep S meals to flush out those excess carbs. Then, hop right back into the fueling you know how to do.
Deep S meals are pure protein, pure, healthy fats, and very ultra low carb non-starchy veggies.
Check the plan book for all the details, but think meals like salmon friend in coconut oil over a big bed of fresh, leafy greens and drizzled with olive oil and a good squeeze of fresh lemon juice.
One of my favorites is this Blackened Salmon with Fried Okra. So simple, so nourishing! Your body will thank you, too.
Ready, Set, Go!
Now you're ready to put together your game plan. Check out the BIG list below of winning, THM-friendly and healthy game day recipes and score big against temptation!
You'll find recipes suitable for S, E, FP, and even Deep S below. Some can even work for multiple fuel types with just a few easy tweaks.
But first…PIN IT!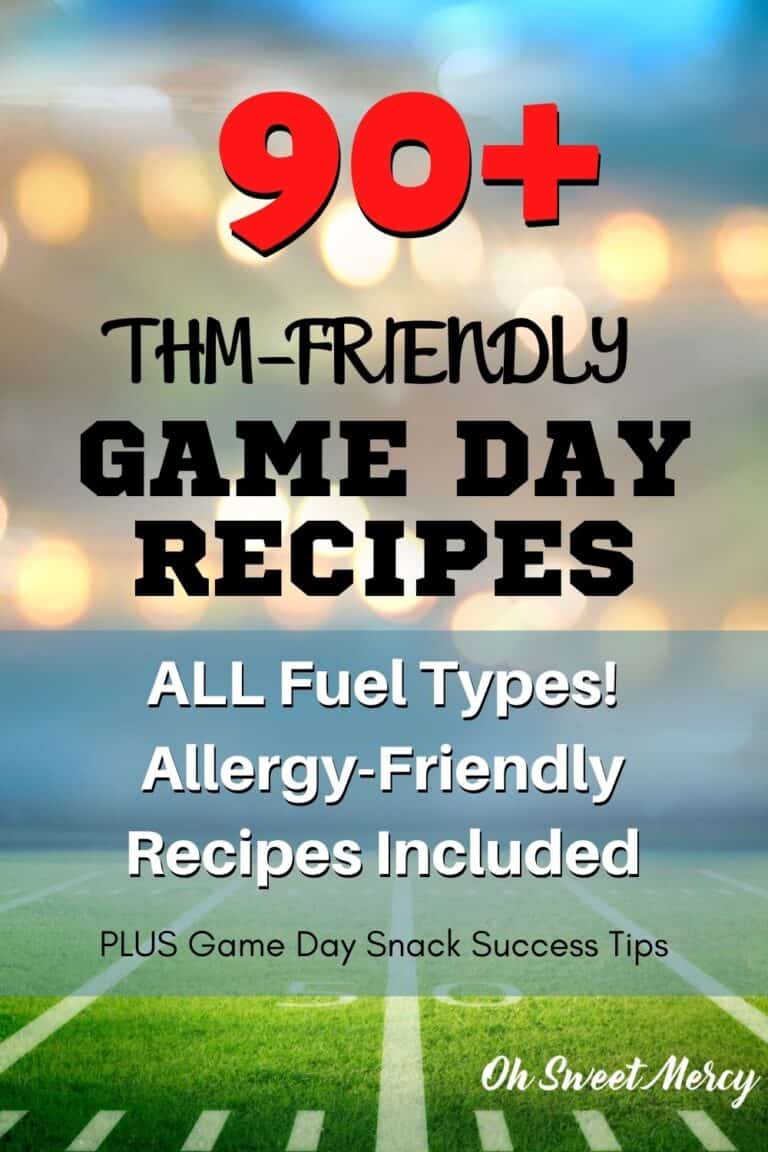 THM Game Day Recipes - All Fuel Types!
Don't let Game Day throw off your THM Game! There are so many THM-friendly versions of those off plan favorites. Here's a list of tasty recipes to add to your game day snack roster.