---
Whether you have a dairy sensitivity or allergy, or just need to cut back on the dairy for a while, this BIG list of dairy free THM recipes is just what you need.
---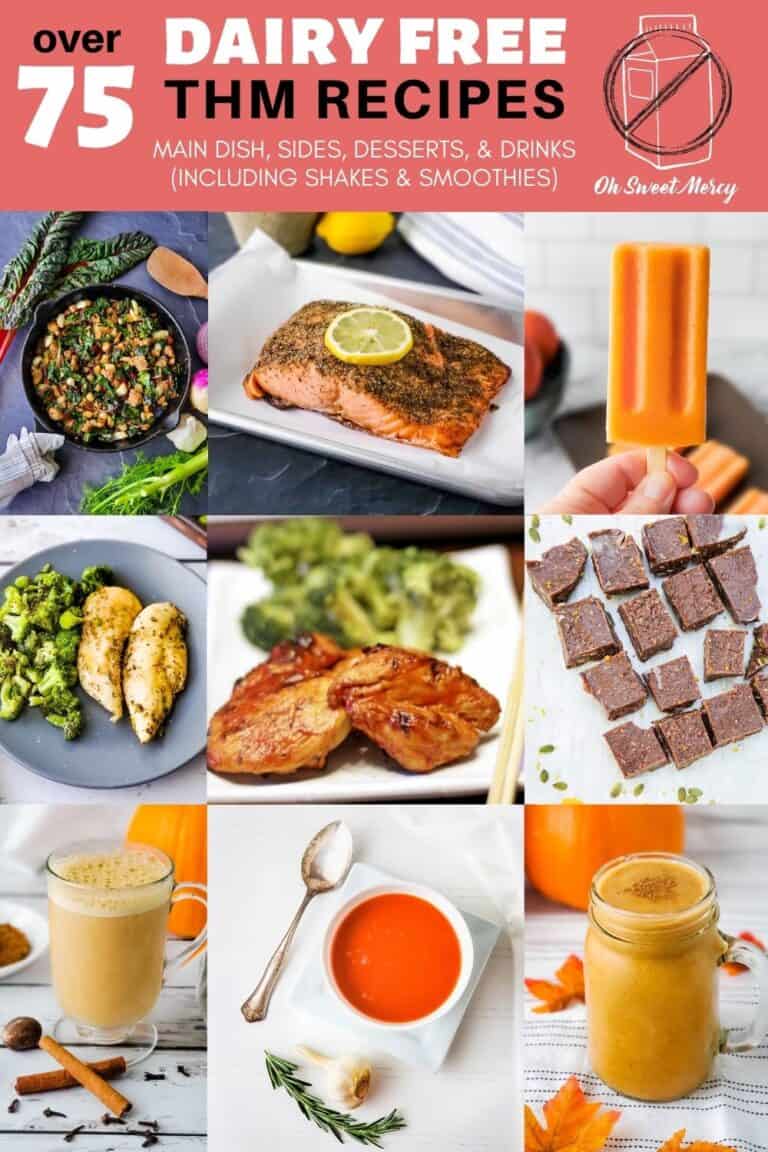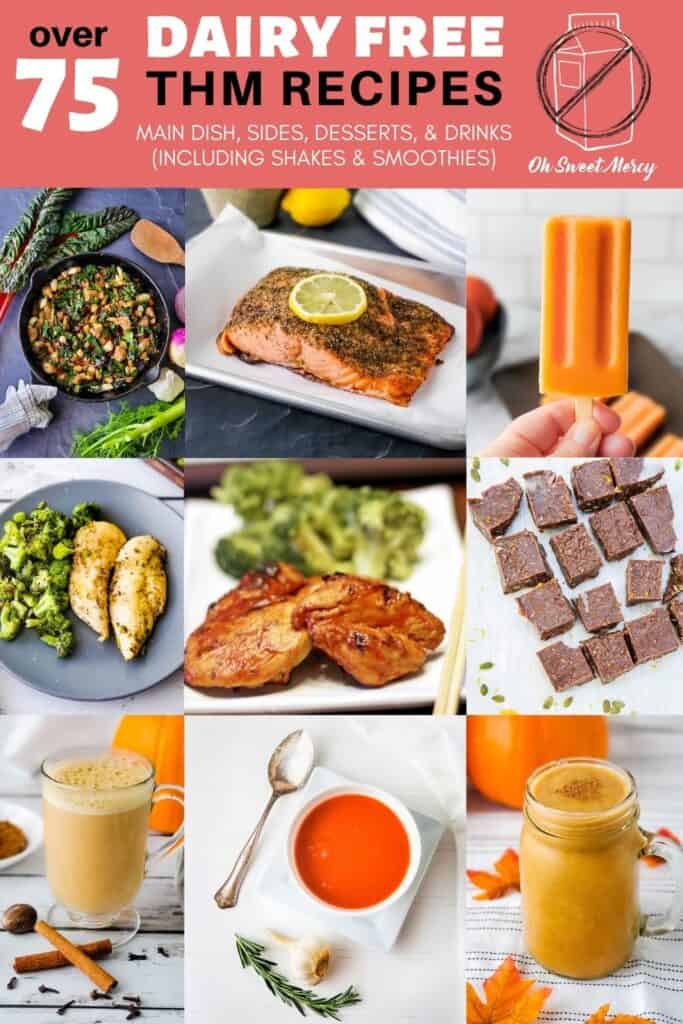 While the Food Freedom in the THM Lifestyle includes dairy in all its wondrous, glorious forms, sometimes we need to abstain from it.
Obviously, sensitivities and allergies to dairy means dairy free is a necessity!
But, sometimes dairy causes a stall in progress for some THMers without those issues. It's so easy to overdo the cheese in our yummy S recipes, right?
If you're stuck it is often beneficial to keep a food log for a week or so. You might be surprised how much dairy you eat!
Then, start reducing dairy each day. Or, dive in head first and go completely dairy free. Keep track of what you're eating for a week or so and make note of any changes you notice.
You may notice an improvement, or total clearing up, of symptoms such as:
Skin problems such as rashes, acne, eczema, psoriasis
Digestion problems
Bloating
Body aches
Headaches
Body odor
And, you may notice the scale is moving again!
Special Ingredients That Help Make Dairy Free Recipes Creamy.
Most of my recipes don't need any special ingredients. There are, however, a couple of special ingredients that really make dairy free recipes creamy and delicious (like their dairy counterparts).
THM Simply Sunflower Lecithin is one of my favorite special ingredients. A little goes a long way, so it lasts a long time!
I've not tried any other sunflower lecithin so I can't compare, but I can tell you the THM sunflower lecithin is wonderful.
It's a creamy-fier and emulsifier. It helps give a creaminess and heavier mouthfeel (in hot beverages) similar to dairy. It makes my Creamy Citrus Salad Dressing creamy and delicious without cream or other dairy products.
It's also great for our brains!
When you include lecithin in your diet, you are nourishing your brain and helping to support your nervous system.

Simply Sunflower Lecithin product page
Another of my secret ingredients is "gluccie" or glucomannan powder. This powerful powder (again, a little goes a long way) is made from the konjac root.
It's all fiber, helps thicken shakes, smoothies, and sauces, helps us feel full and stay feeling full longer! You'll need it to make the Mango Lime Instant Pudding recipe linked below.
I have tried another brand of glucomannan powder and I think the THM brand is more powerful, so you need to use less of it.
Whether 100% Dairy Free Or Just Needing To Cut Back, These Recipes Are Perfect For Your THM Meal Plan.
For some, butter is ok while other dairy products are not. Others need to 100% cut the dairy products out of their life.
Whichever category you fall into, you need tasty on-plan recipes to help you keep dairy out of your meals.
Here are over 65 Dairy Free Trim Healthy Mama Recipes to try! Make sure to Pin this post to your favorite Pinterest boards, too, or bookmark it in your browser!
Dairy Free THM Recipes
Dairy free mains, sides, desserts, snacks, and beverages to help you stay on-plan without the dairy!